EXHIBITIONS
Parasite 2.0 "TEMPORARY LOVERS" at Ar/Ge kunst, Bolzano
Close
1
2
3
4
5
6
7
8
9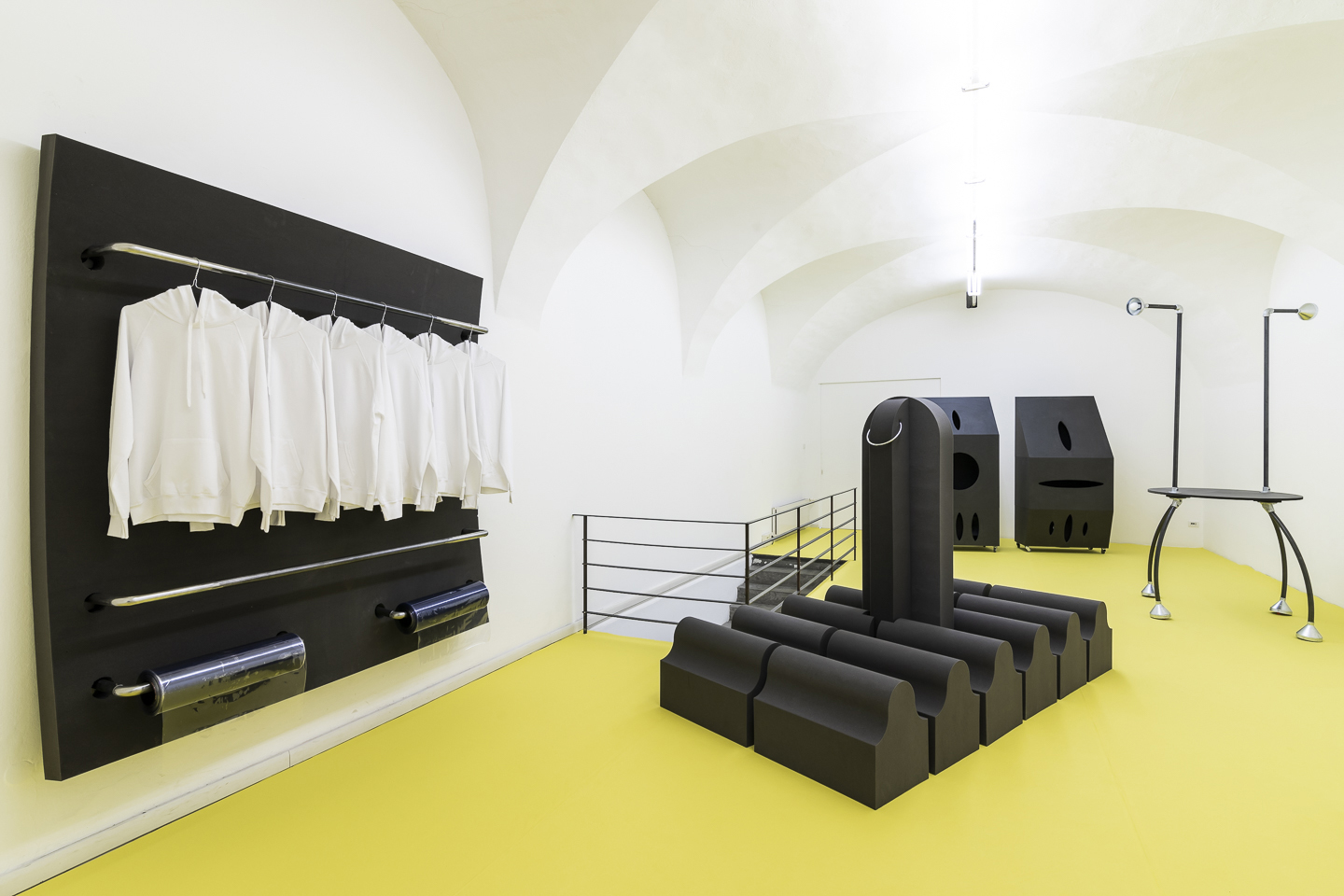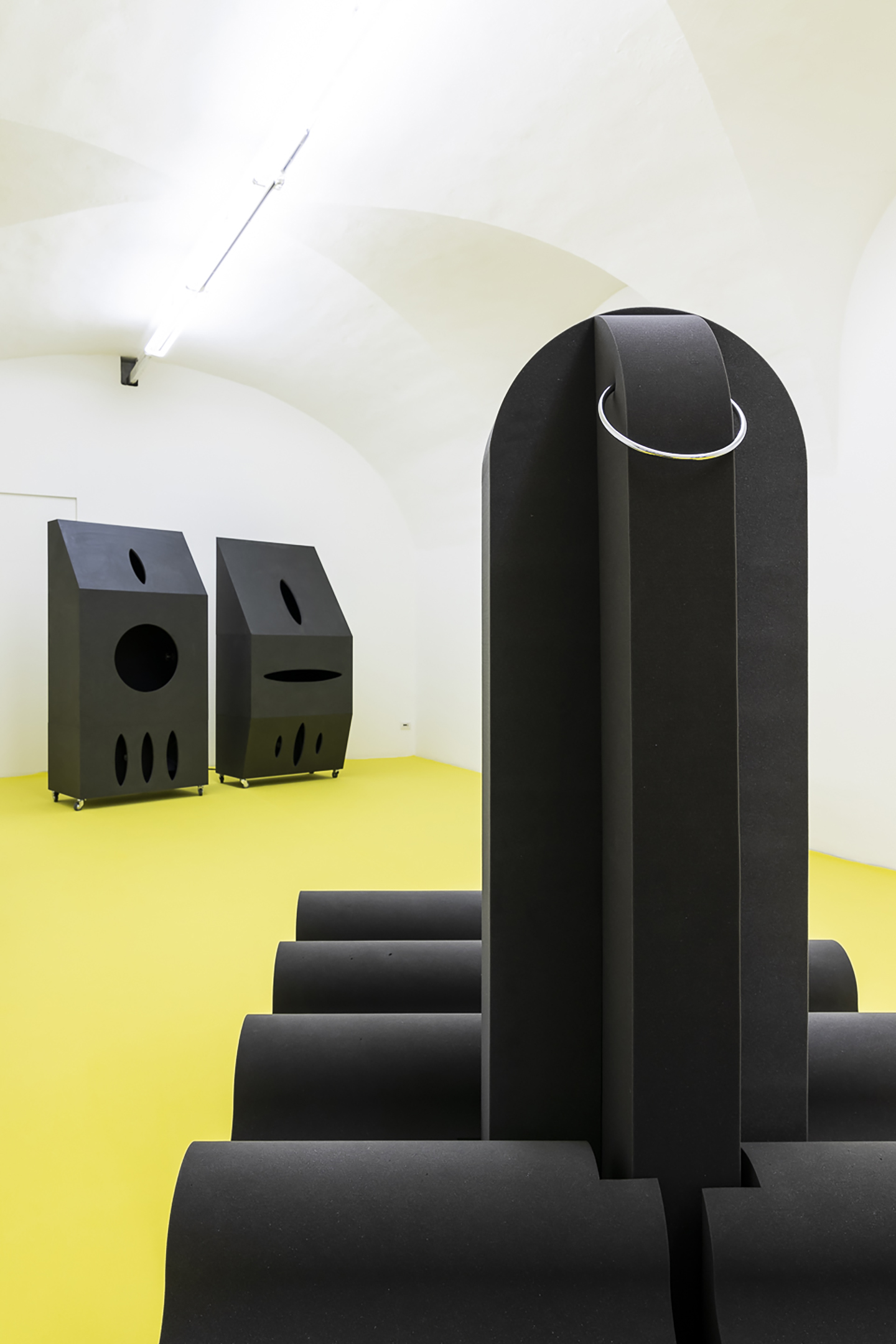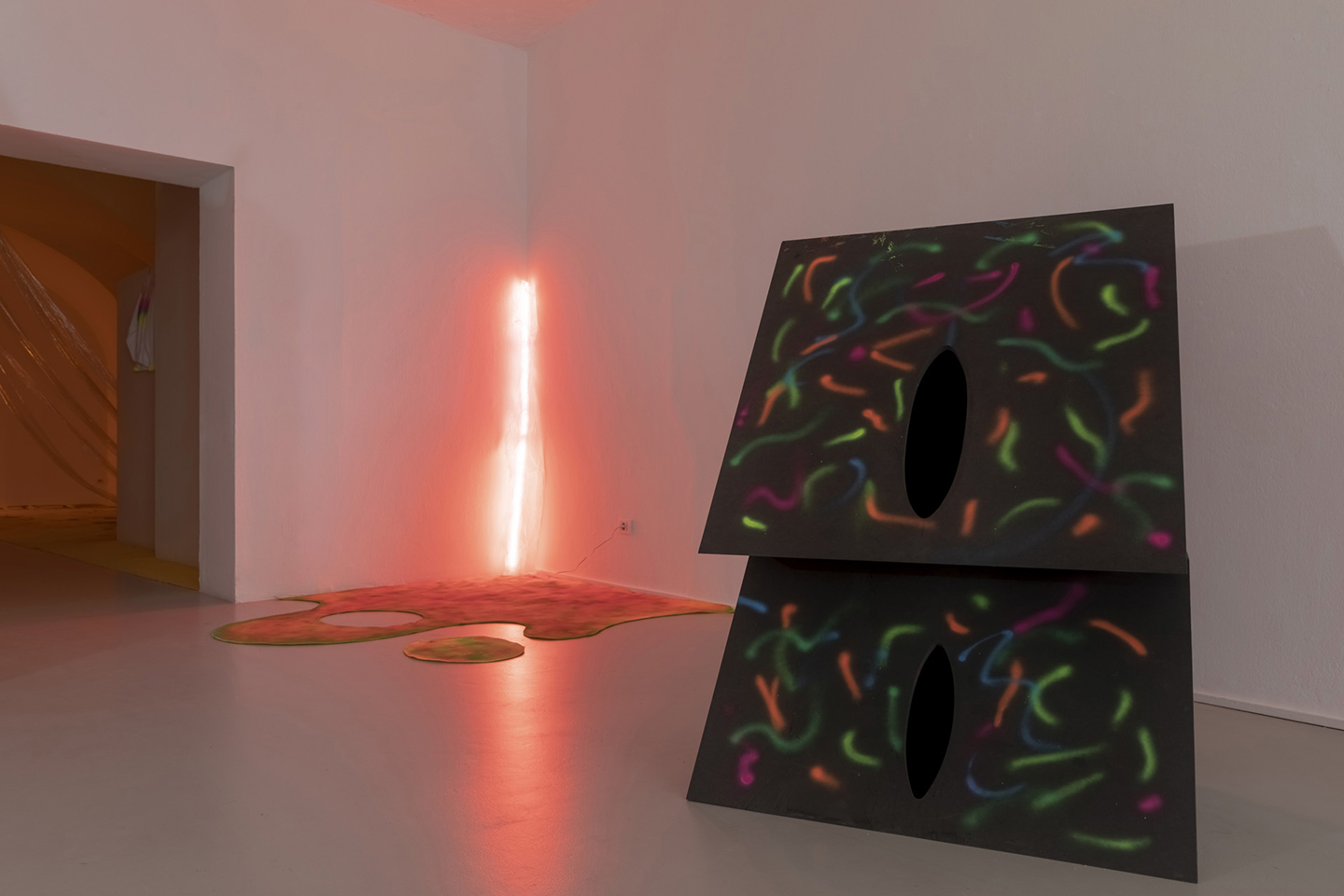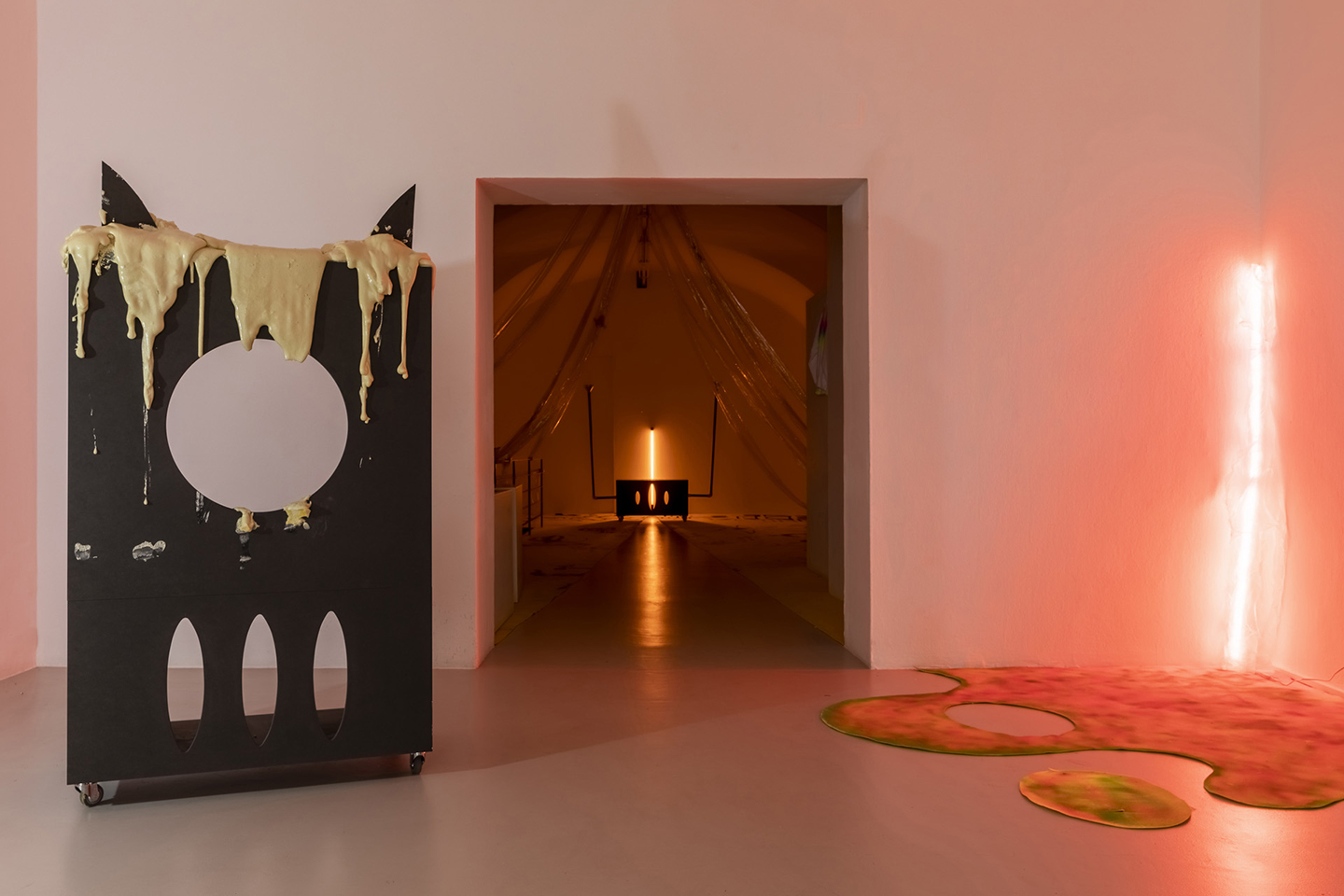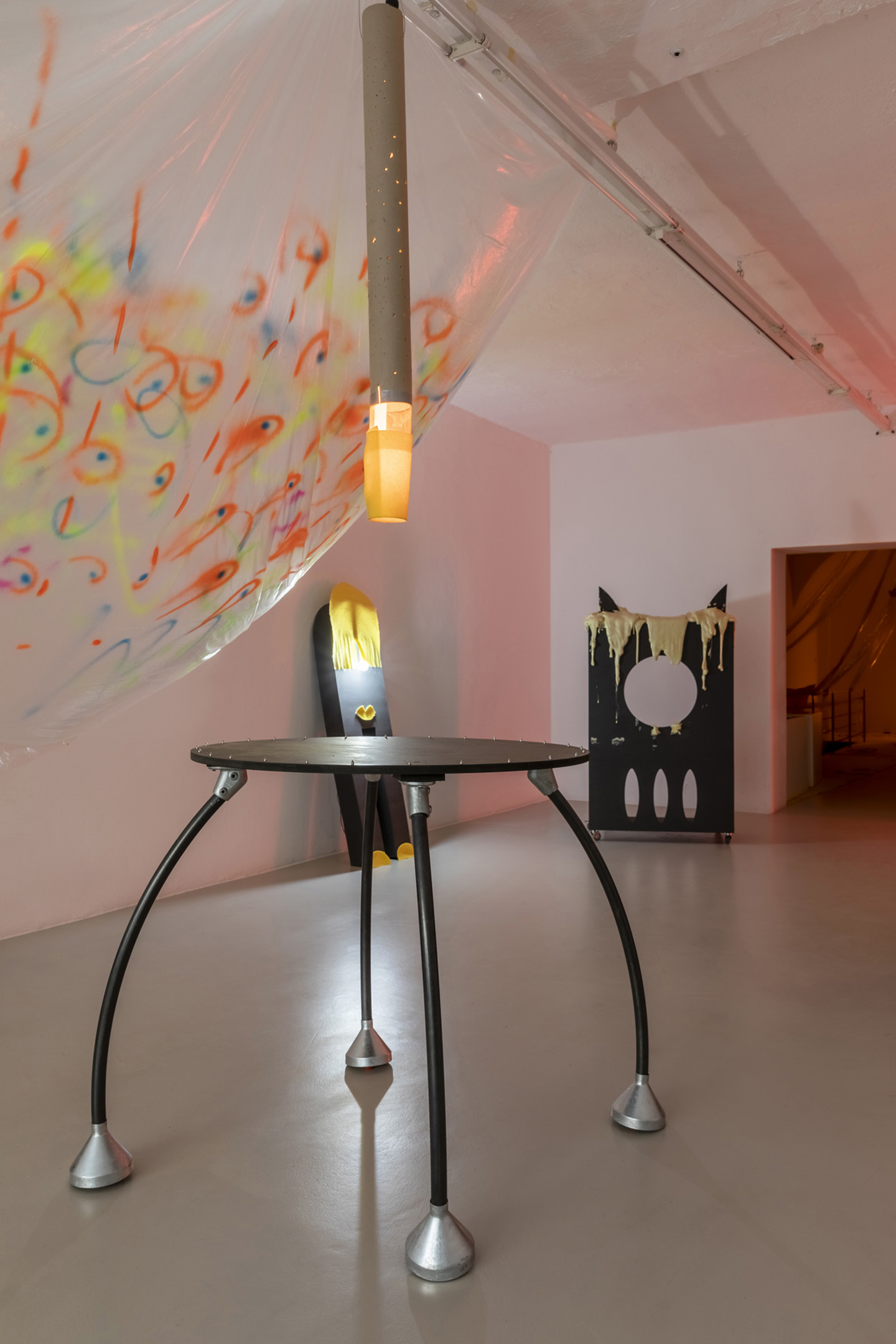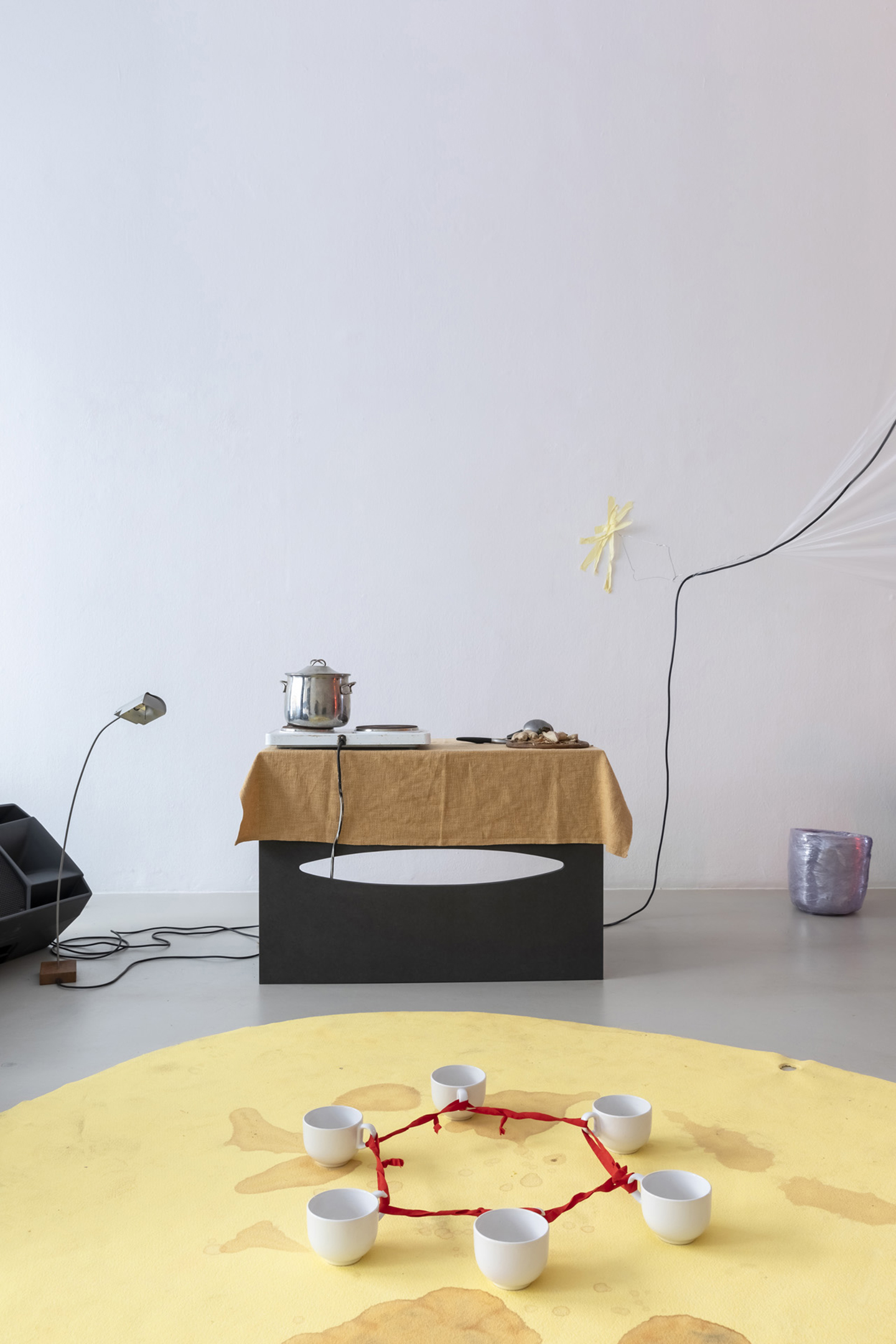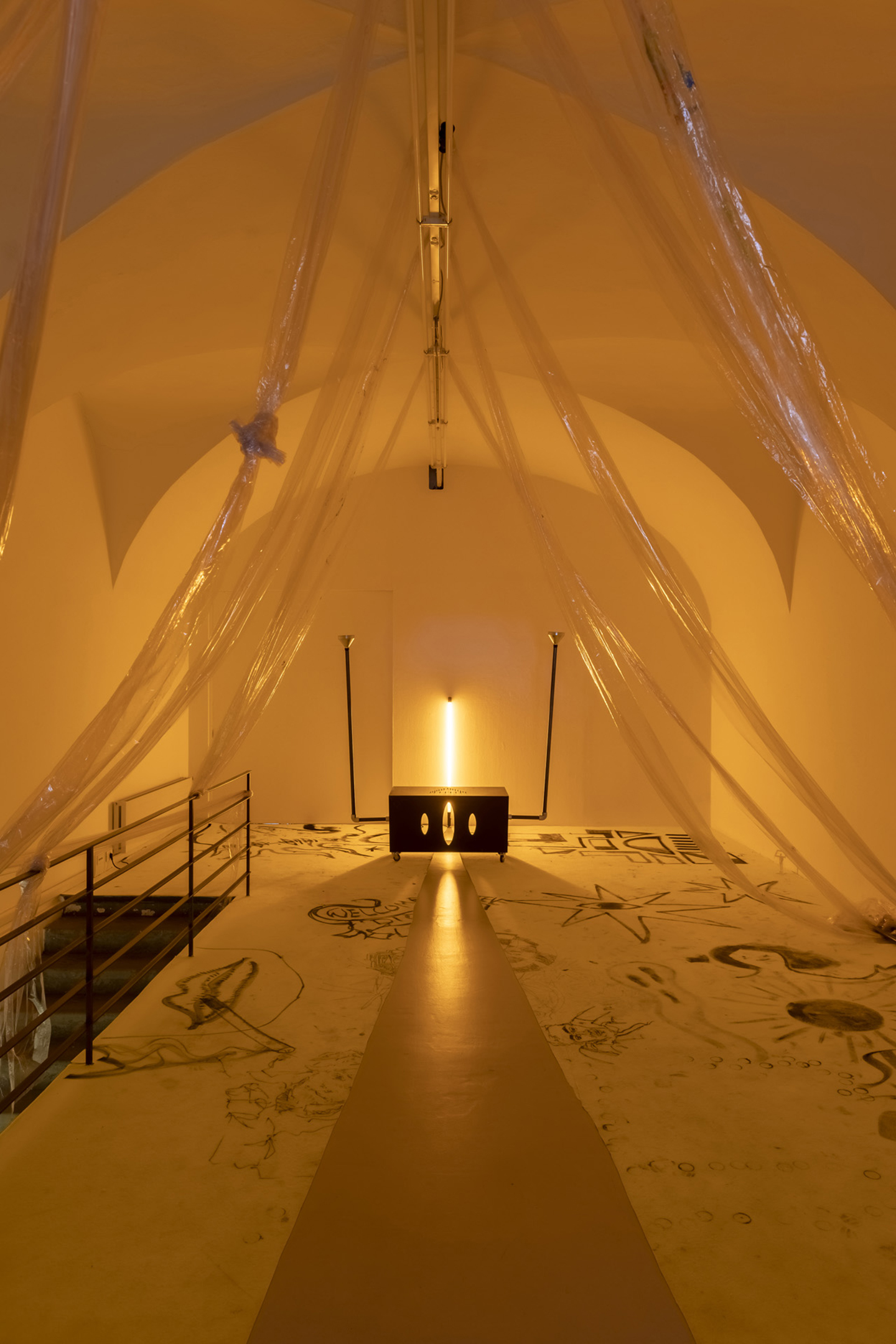 Architects Parasite 2.0 (Milan/Brussels) have for years been conducting research that explores the region between wilderness and human habitats. In this way they produce a semantic field where diverse phenomena converge: the internet as a contemporary ecosystem, Biblical deserts, the remnants of modernity and the Temporary Autonomous Zonestheorised by Hakim Bey. Parasite 2.0 have started with the latter for their exhibition at ar/ge kunst. They focus on forms of gathering, tracing a continuous line from the legacy of the radical Italian architects, through the experiences of the free party and rave scenes and right up to the club culture and contemporary music festivals that occupy and capitalize on the imagery of remote and desert spaces.
In these transitory experiences Parasite 2.0 identify a point of view that can be used to question the notion of temporary community. They reveal the subversive potential that arises from it and is absorbed within specific temporalities and around the development of precise technologies and tools. It is a physical and digital imagery that resonates with ideas such as escape and isolation, alienation and autonomy, tribalism, distant past and future, animality and post-humanity.
For Temporary Lovers Parasite 2.0 have drafted a proposal that moves between installation, set-design and pedagogical experiment; it rethinks the signs, rhythms and tools of the associated communities. Temporary Lovers will operate as a 'temporary classroom' in a series of public events and a 24-hour workshop that will change the shape of the installation (with students from Studio Exhibit at the Faculty of Design and Art at the Free University of Bolzano). The exhibition is an invitation to live the space through time and affectivity, a call to enter and transform the environment while rethinking the relationship between subjects and objects as well as the hierarchy between architectural designs and ways of living.

at Ar/Ge kunst, Bolzano
until 4 May 2019