REVIEWS
Involvement and Detachment: "2219: Futures Imagined" at ArtScience Museum Singapore
Close
1
2
3
4
5
6
7
8
9
10
11
12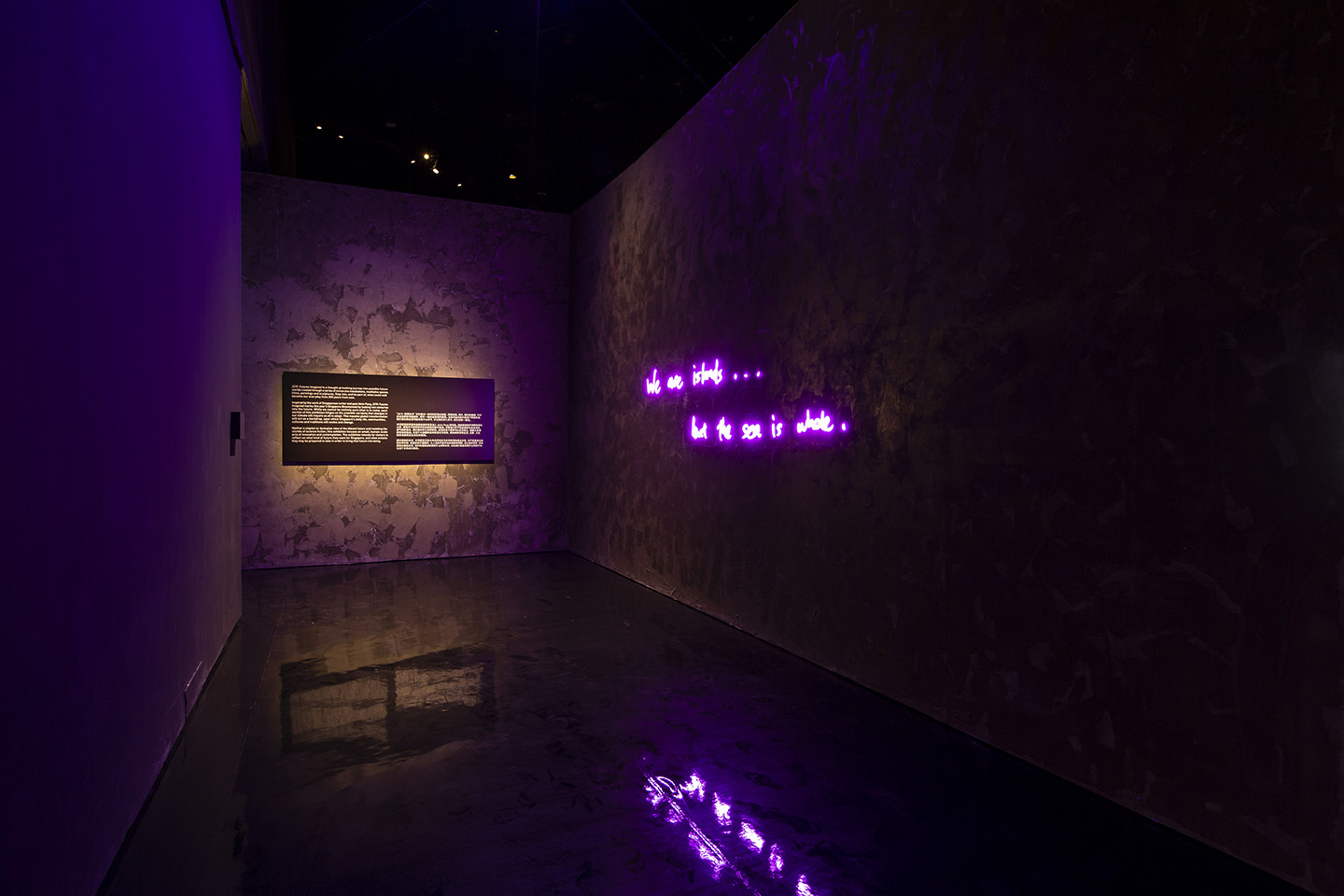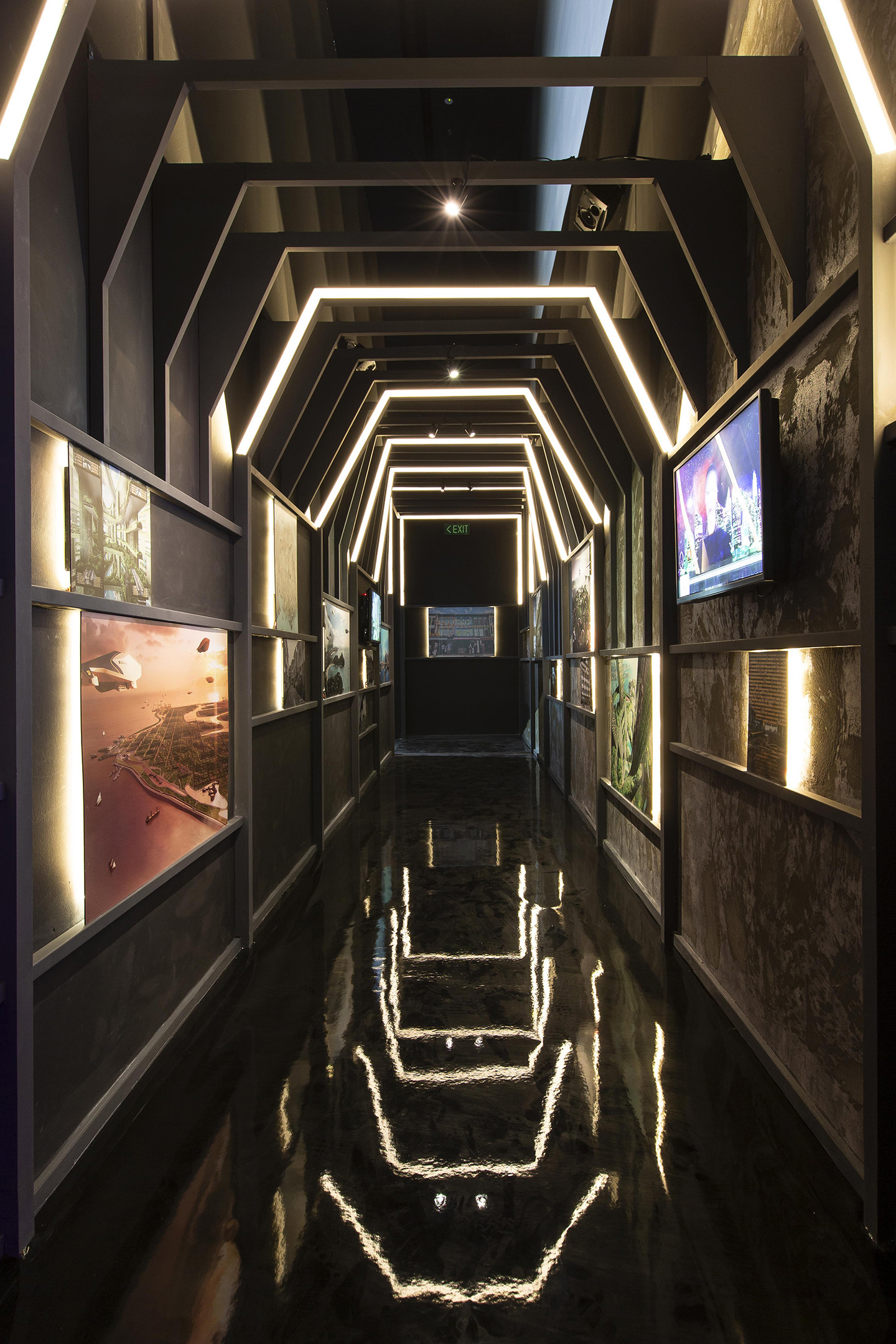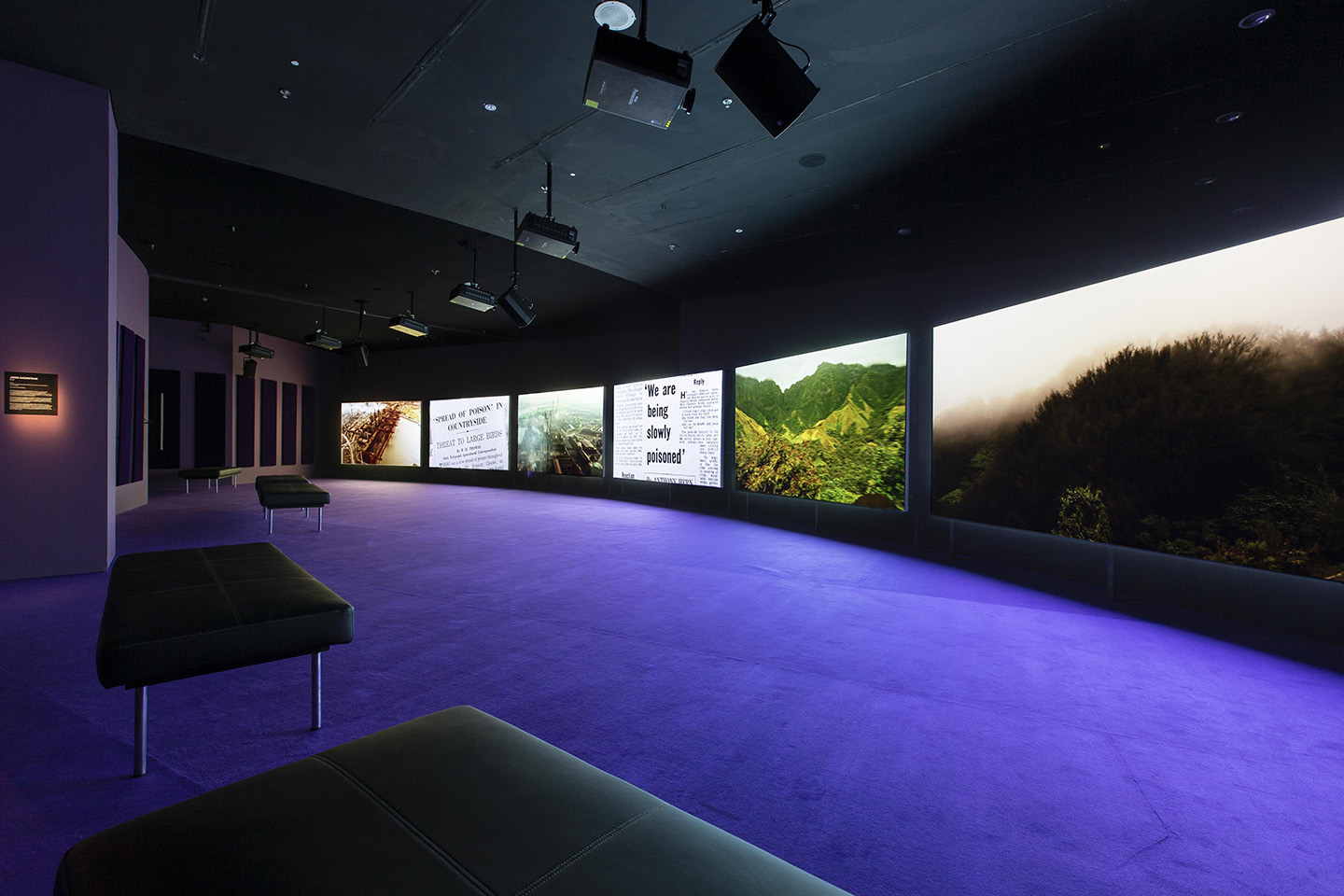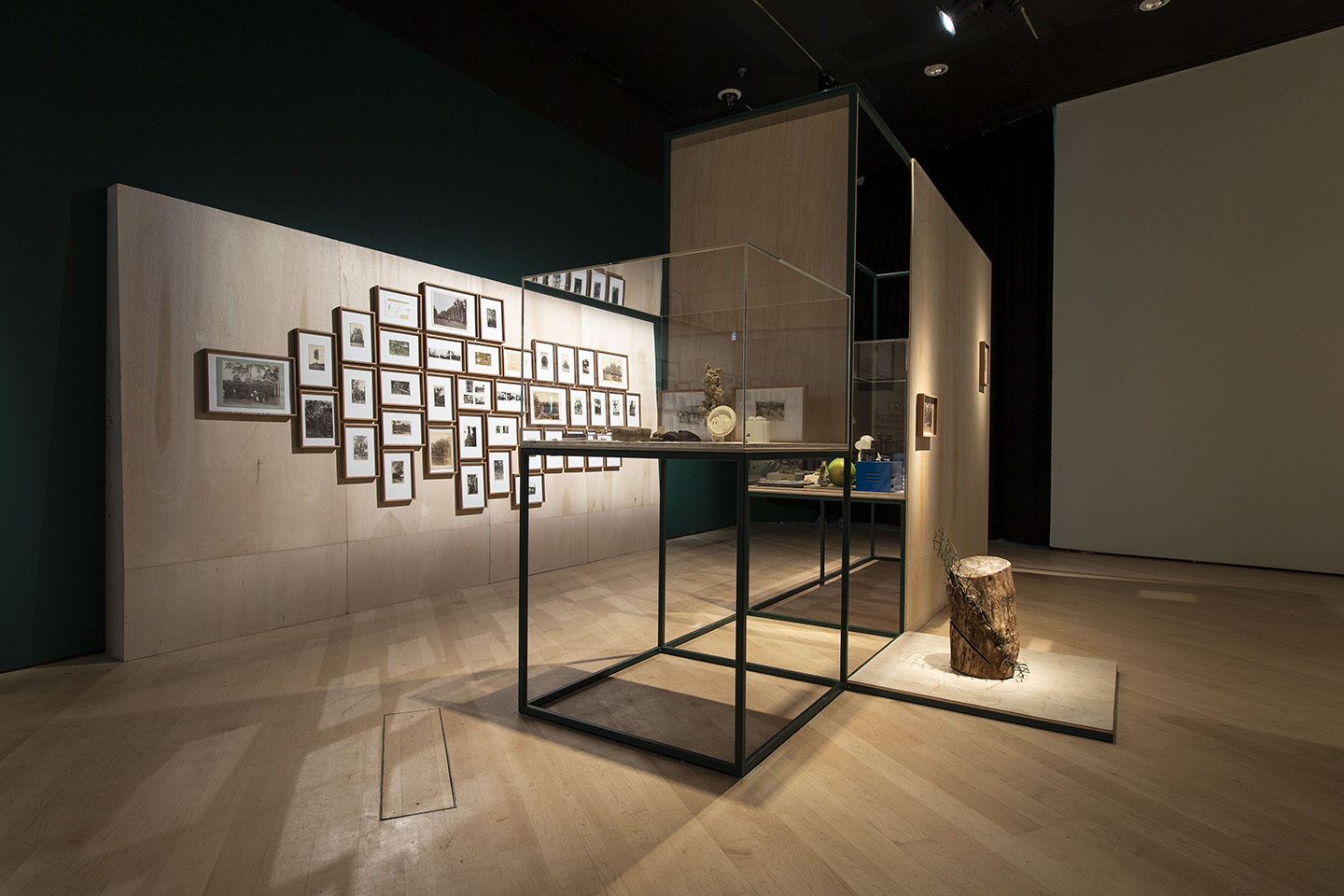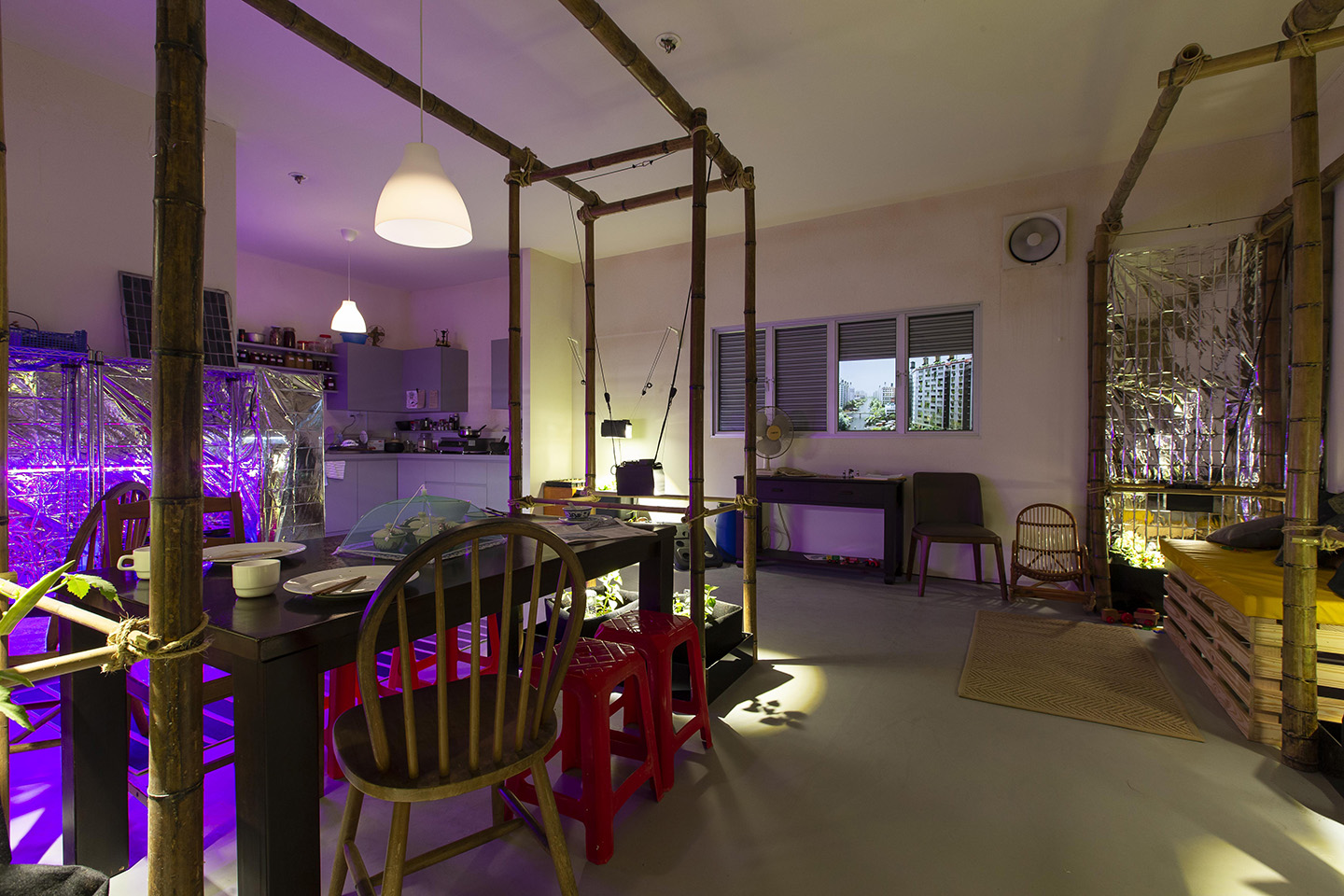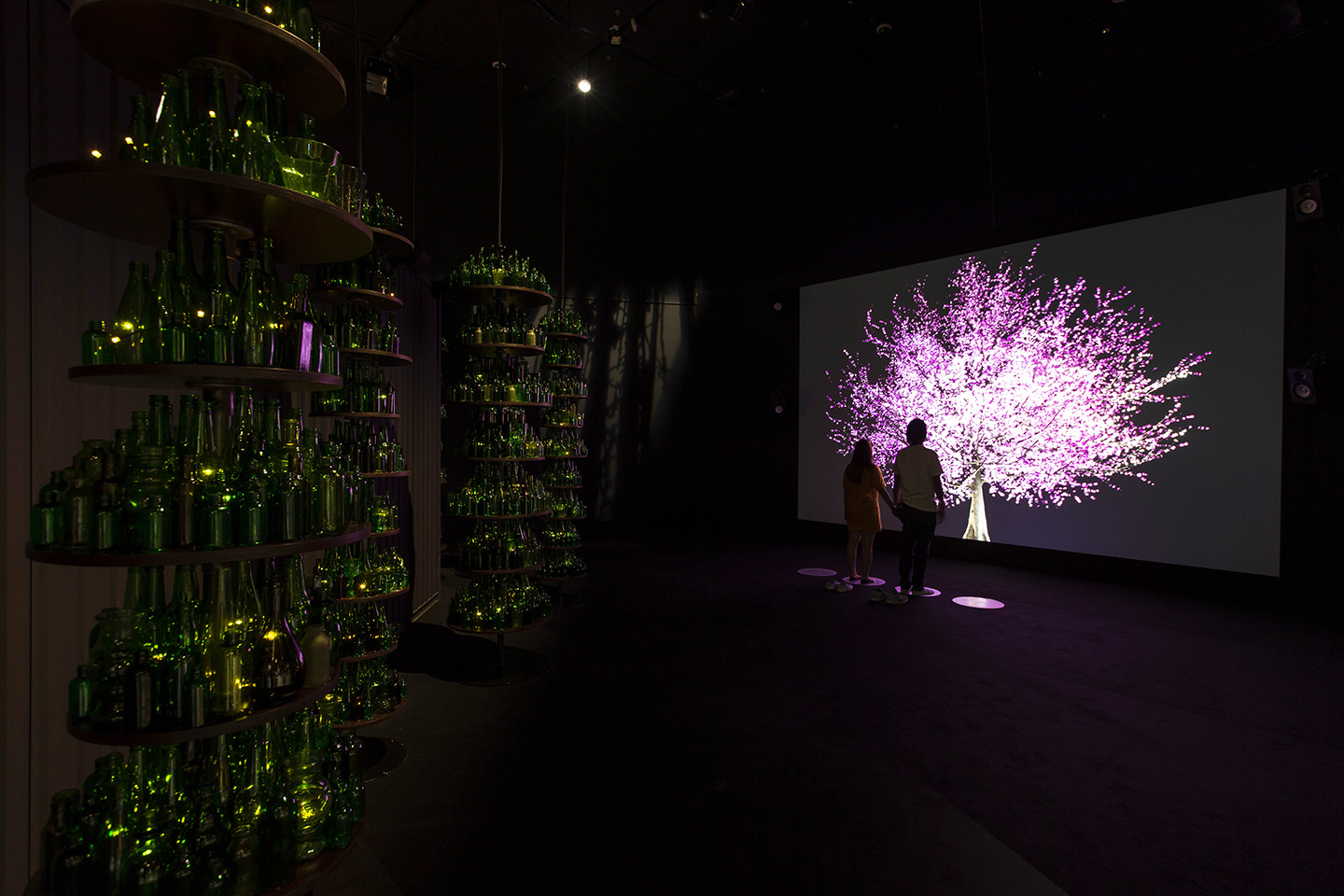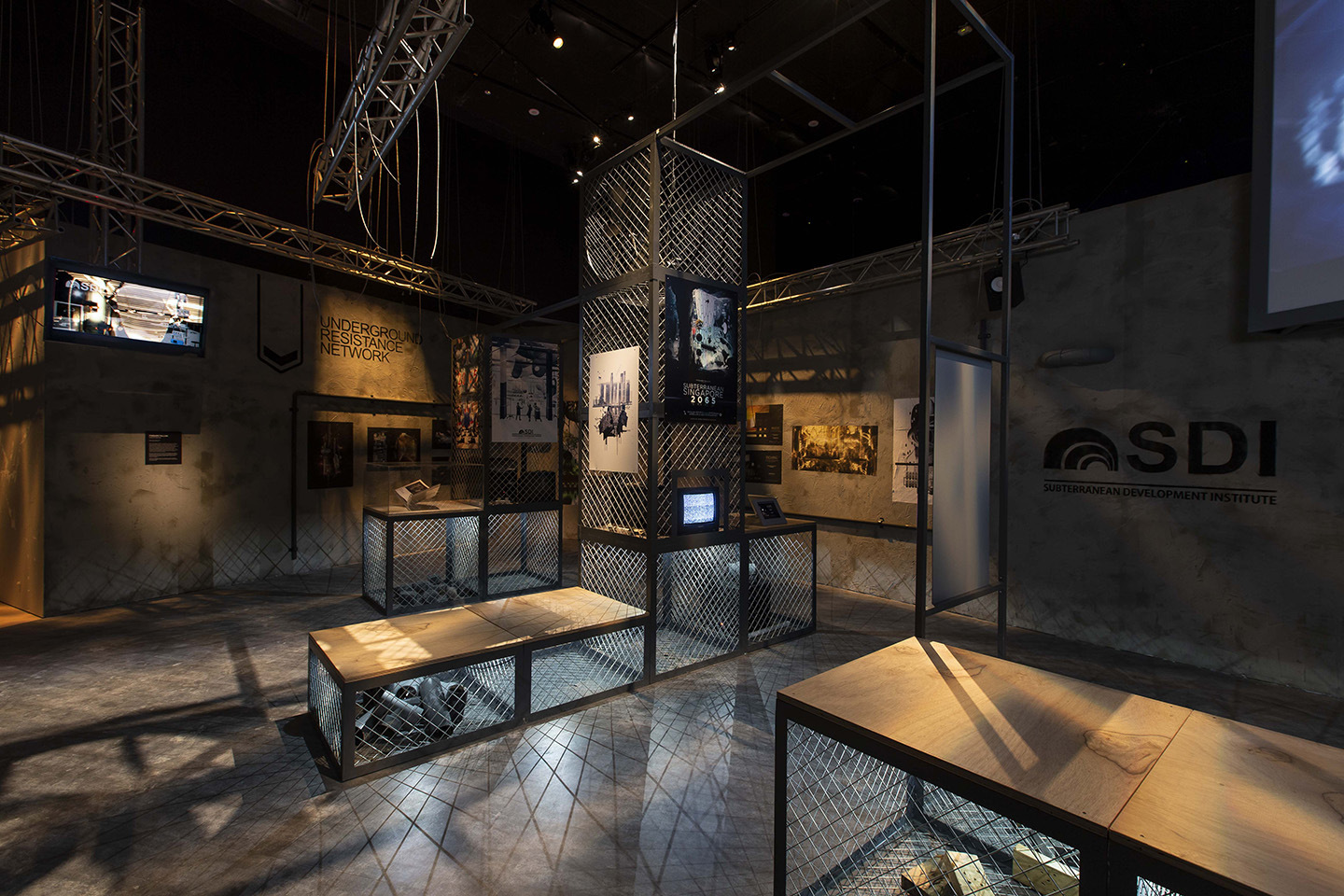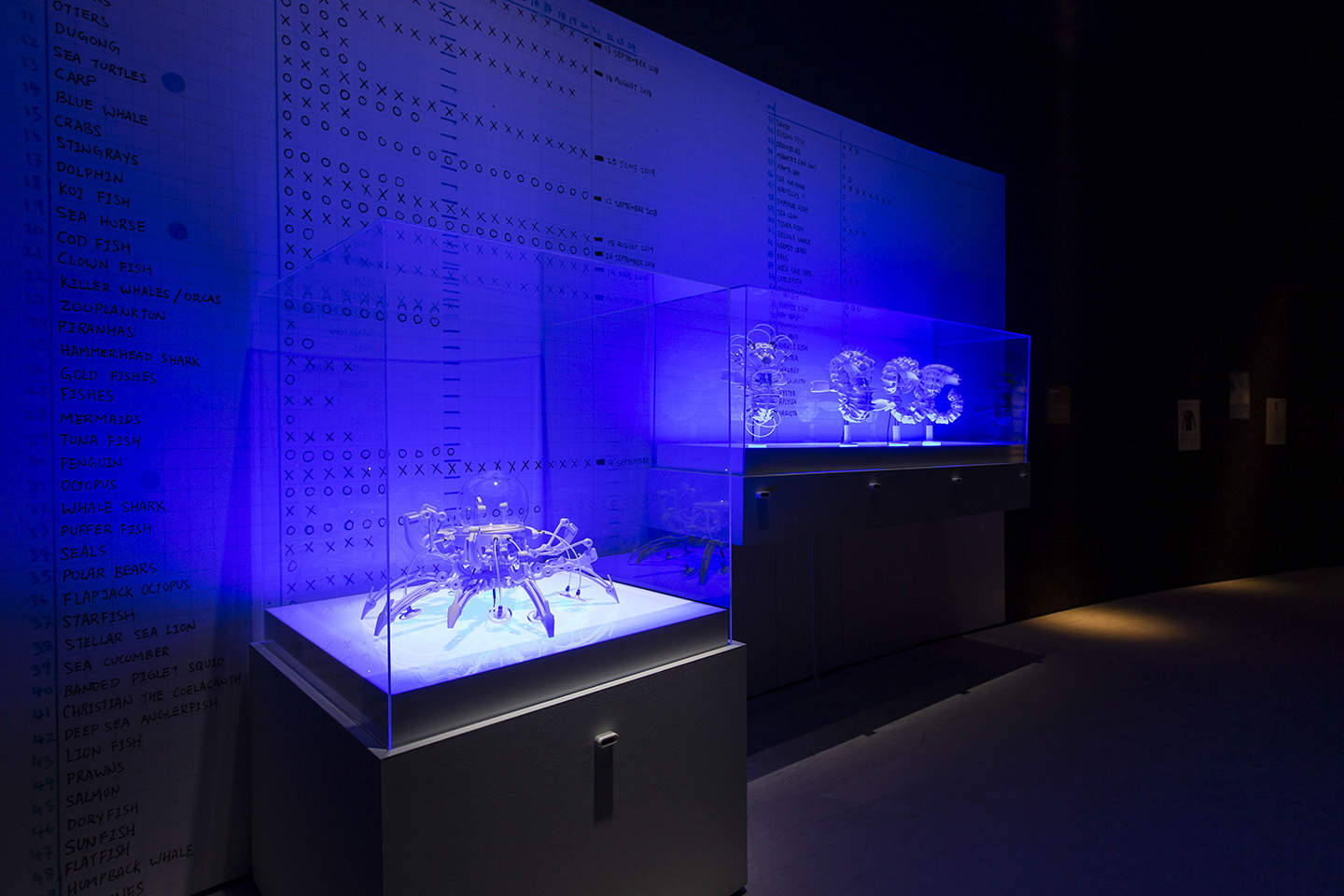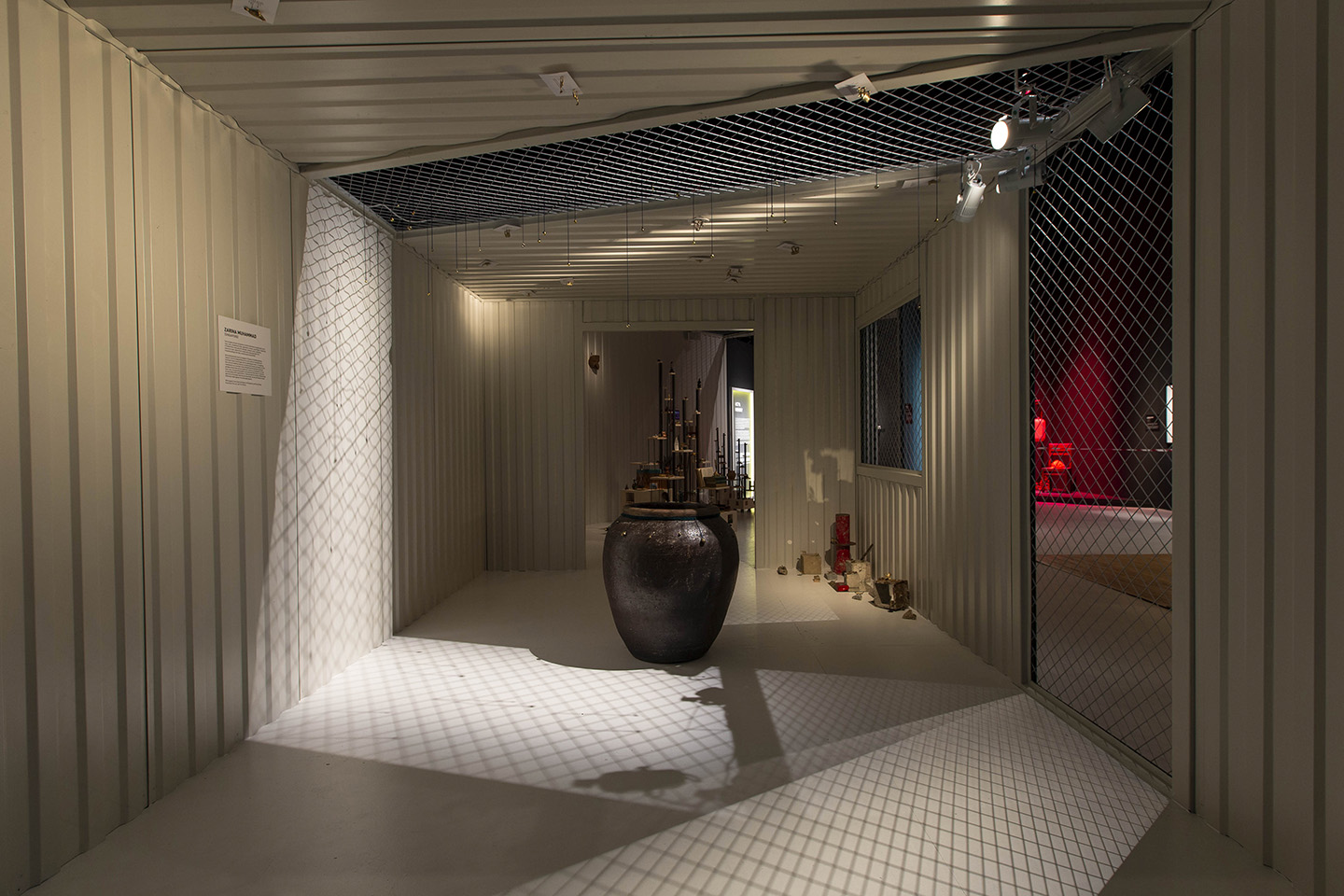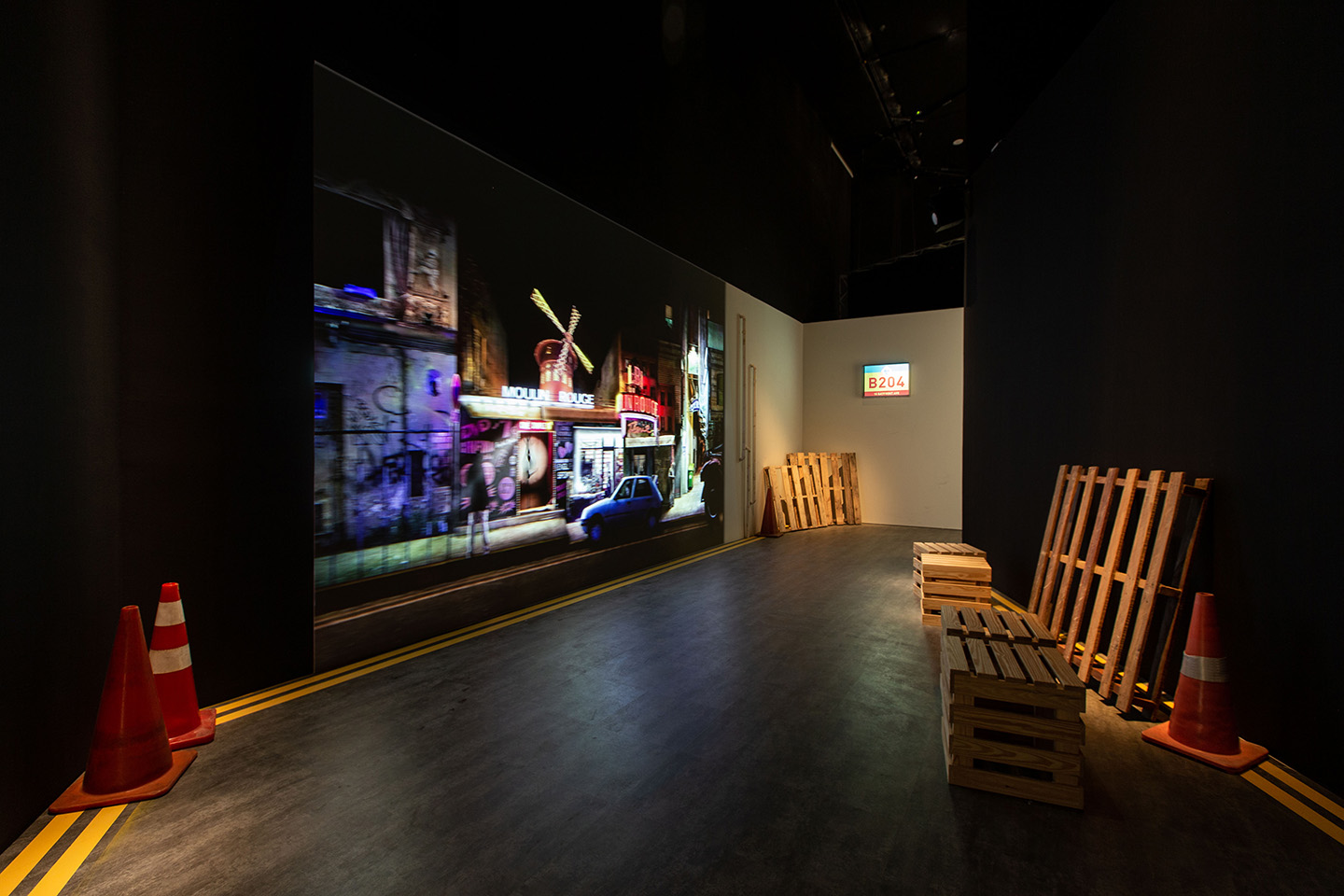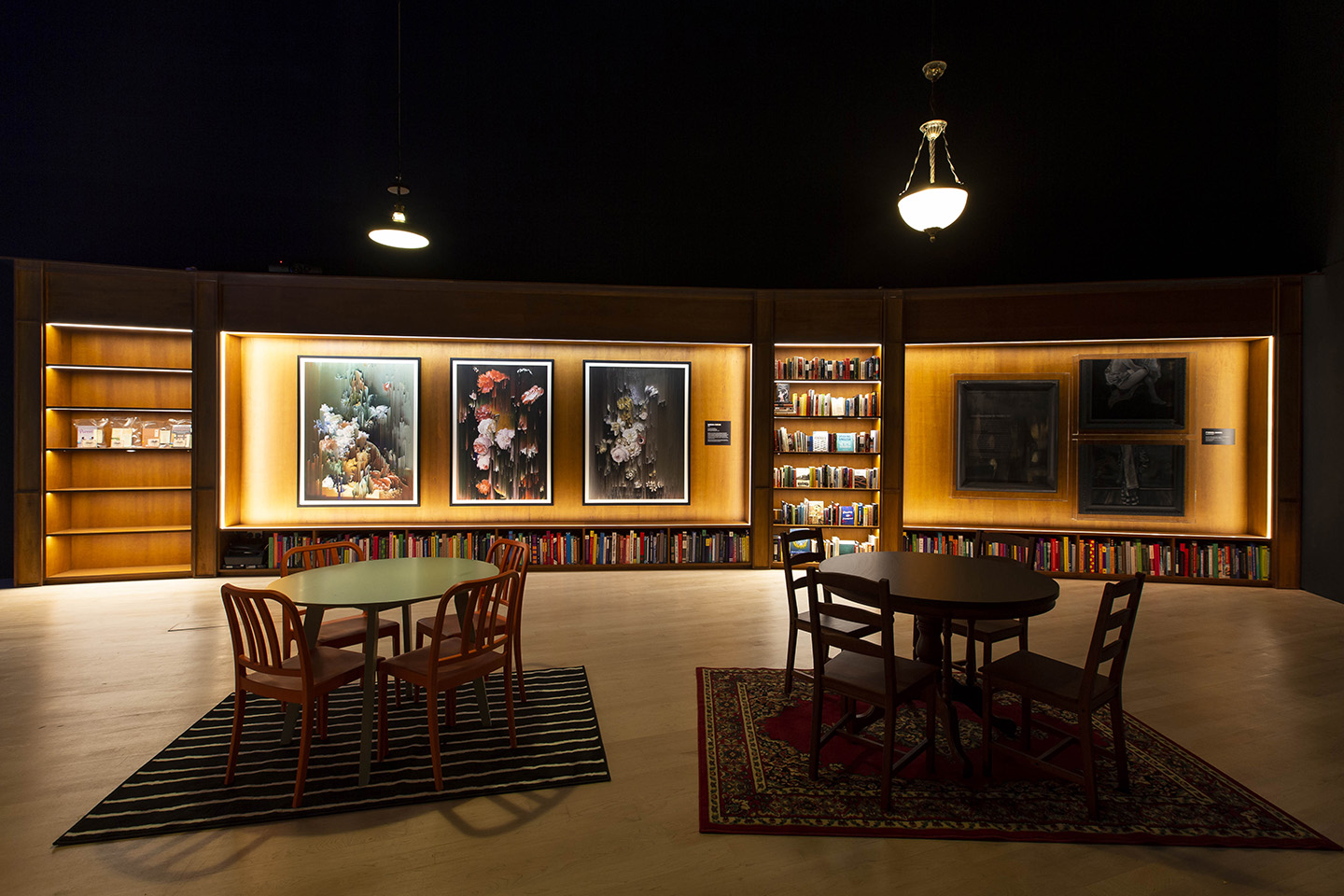 by Christine Han
Visit the future, when the destruction of our natural environment is the ultimate crime. In a not too distant time, blue skies no longer exist; sea level rises so high that signs saying "No motorboat at HDB void decks" or "No fishing at HDB balcony" are ubiquitous at housing estates across Singapore. It's the year 2219: People will do anything to get what they need. And they need non-traditional foods to supplement their diets in their sustainable homes. In this radically new way of urban living, the government will allocate for you a green food plot ratio, a mushroom plot ratio, and a livestock plot ratio and will encourage biodiversity and a native animal plan, among other initiatives.

Opened in November 2019, ArtScience Museum's latest exhibition 2219: Futures Imagined questions individuals' sense of the future and their ability to cope. Inspired by the work of Singaporean writer Alvin Pang, the show marks the Singapore Bicentennial by looking two hundred years into the future. Comprising works by thirty-one international and local practitioners and collectives, the exhibition casts new perspectives on the well-rehearsed themes of climate change and technological consciousness.
At the outset, WOHA makes their own entrance, erecting a long, narrow hallway with low ceilings and dim lighting, with technical illustrations, photographs, and a video propped up along the sides. Their 2011 Permeable Lattice City is a design for floating cities that challenges boundaries, zoning, and all the structures of physical place that constrain the land-bound, featuring high-rises and open spaces such as parks, streets, and communal terraces jutting into the sky.
Utopian quality aside, it is all believable. Entering the next room, John Akomfrah's ambitious six-channel video installation Purple (2017) reminds us starkly of where we are ultimately headed: toward the destruction inflicted upon the natural world by people, filling our minds with some amount of fear and guilt. Farther along, Sarah Choo Jing's video work Nowhere Near (2016) inquires into the "in-between" spaces in high-density urban environments like London, New York, Paris, and Singapore, conjuring a sense of alienation and groundlessness while navigating notions of familiarity and strangeness.
Delving further into the exhibition, the work Mitigation of Shock [Singapore Edition] (2019), by SUPERFLUX, approaches the idea of future food scarcity from a speculative biological perspective: they propose that humans consume inedible plants, roaches, urban animals, and even their own pets (for protein). In a room-sized multimedia installation that re-creates a Singapore Housing Development Board (HDB) flat, I was greeted by a kayak at the entrance, pointing to an improvised kitchen well-stocked with experimental ingredients—from making worms and insects meals to repurposing canned foodstuffs—and hosting titles on the bookshelves such as Feast for Free: Foraging on Pulau Ujong and Super Foods for Children. The installation works on many levels, not least because the different sections of the home are packed with ideas about new, sustainable communities that include hunting tools; some interesting-looking shelters for growing various species of plants and mushrooms; and a window looking out to numerous greenhouses and generators on rooftops.
The experience of viewing 2219: Futures Imagined is akin to finding yourself in an environment that promises adventure, power, joy, and transformation (of you and the world around) and, at the same time, that threatens to destroy everything you know and all that really matters.
It was with mixed expectations that I headed to another section of the exhibition that housed the filmic project of Finbarr Fallon, Subterranean Singapore 2065 (2016). I was immediately transported into a landscape of fascination and fear, a massive underground cavern comprising steel superframe structures, with inflatable sustainable artificial weather, to house Singapore's population of 6.1 million. Acutely aware of our petite size, Fallon's seven-minute film envisions "freeing up land" aboveground, thus offering infinite possibilities in his immersive subterranean city: alongside freedom, pleasure, and temptation is also the threat of danger.
Elsewhere, Donna Ong's The Forest Speaks Back (II) (2014) uses five thousand green glass bottles to construct six towering columns, depicting a forest that no longer exists. In the same space, Lisa Park's Blooming (2018), an interactive audiovisual installation, takes the form of a life-size cherry tree projected on the wall, exploring themes of human connection, emotion, and touch. In a new world that is beginning to question the rational and logical, and to steer toward the intuitive and unconscious, is it any wonder that someday jellyfish could surpass humans to become the dominant species on Earth? Various multimedia works by Bao Songyu and Rimini Protokoll explore these options.
The ideas of freedom and inventiveness are apparent in the show's narratives. The exhibition was envisaged as encompassing five parts: a beginning (2019), home in the decades after, an underworld Singapore 2065, an adaptation, and finally, memory, or rather, tradition—which is what the future requires to prevent society from falling apart. This last room looks at ancestral customs, domestic crafts, rituals—cultural traditions that are passed down from one generation to the next.
Through it all, I found myself riding a roller coaster of emotions at each distinctive quest to represent these futures: simultaneous involvement and detachment, fascination and repulsion.
at ArtScience Museum Singapore
until 5 April 2020