CONVERSATIONS
"A 37 90 89: Beyond the Museum" at M HKA – Museum of Contemporary, Art Antwerp
Close
1
2
3
4
5
6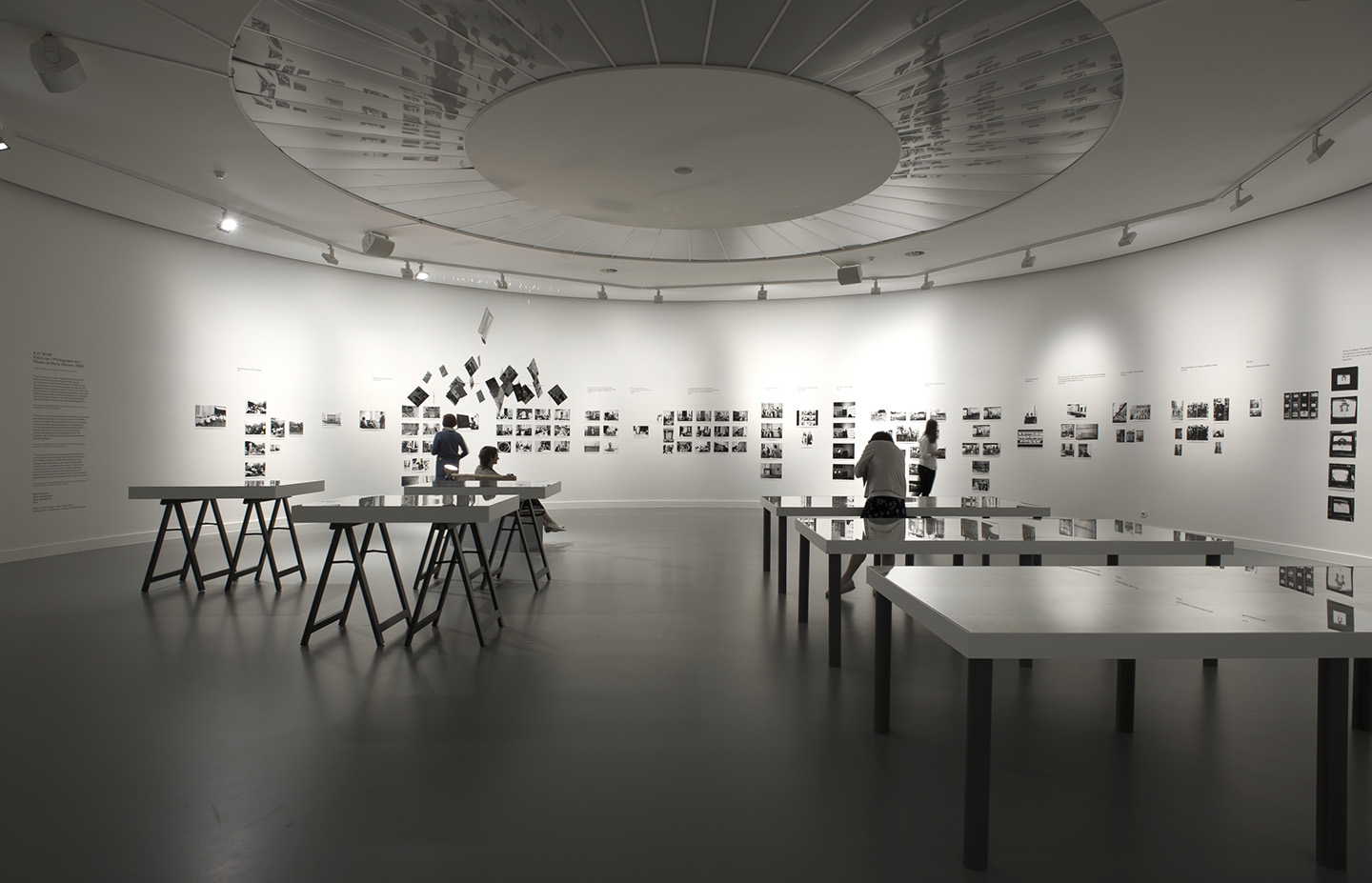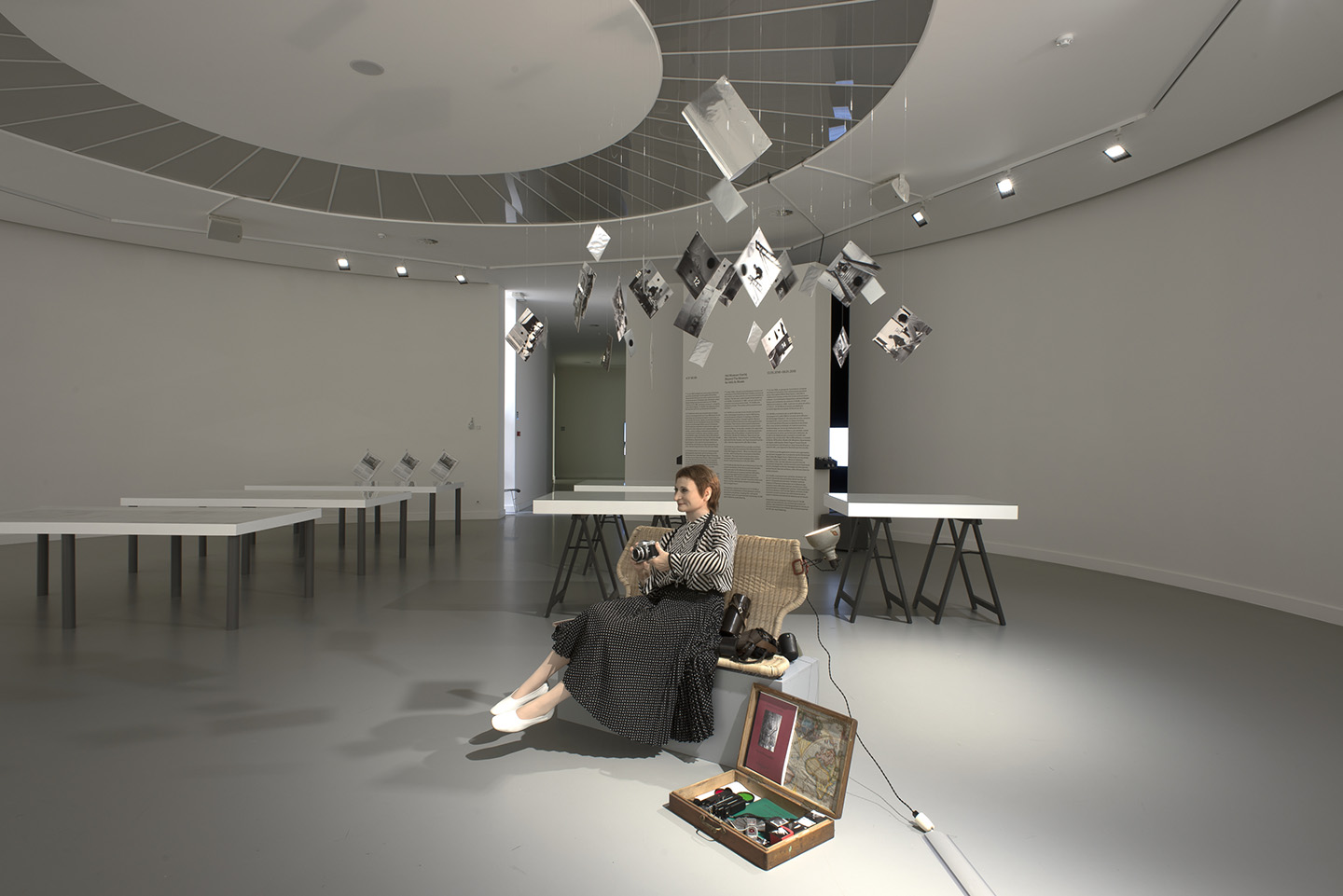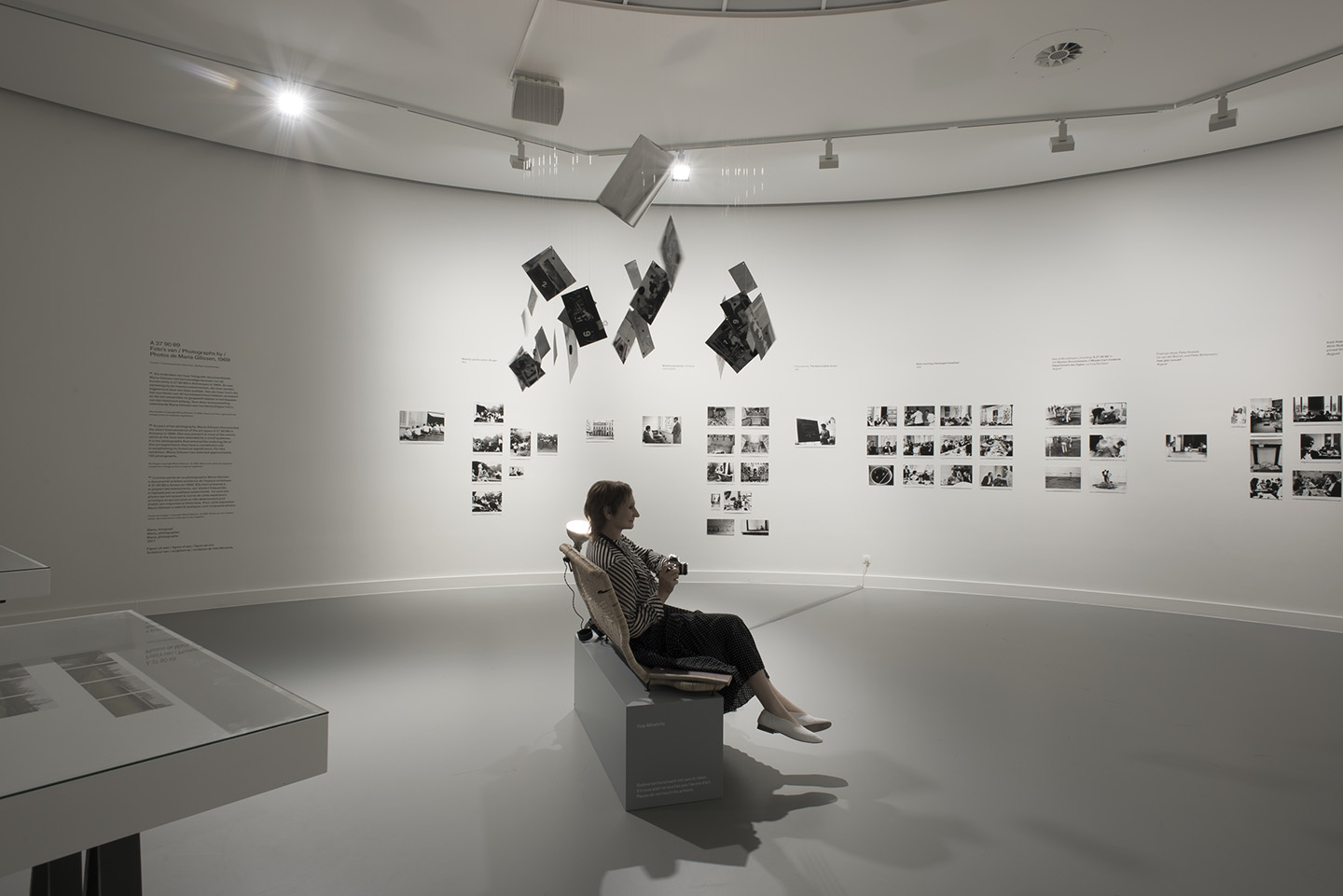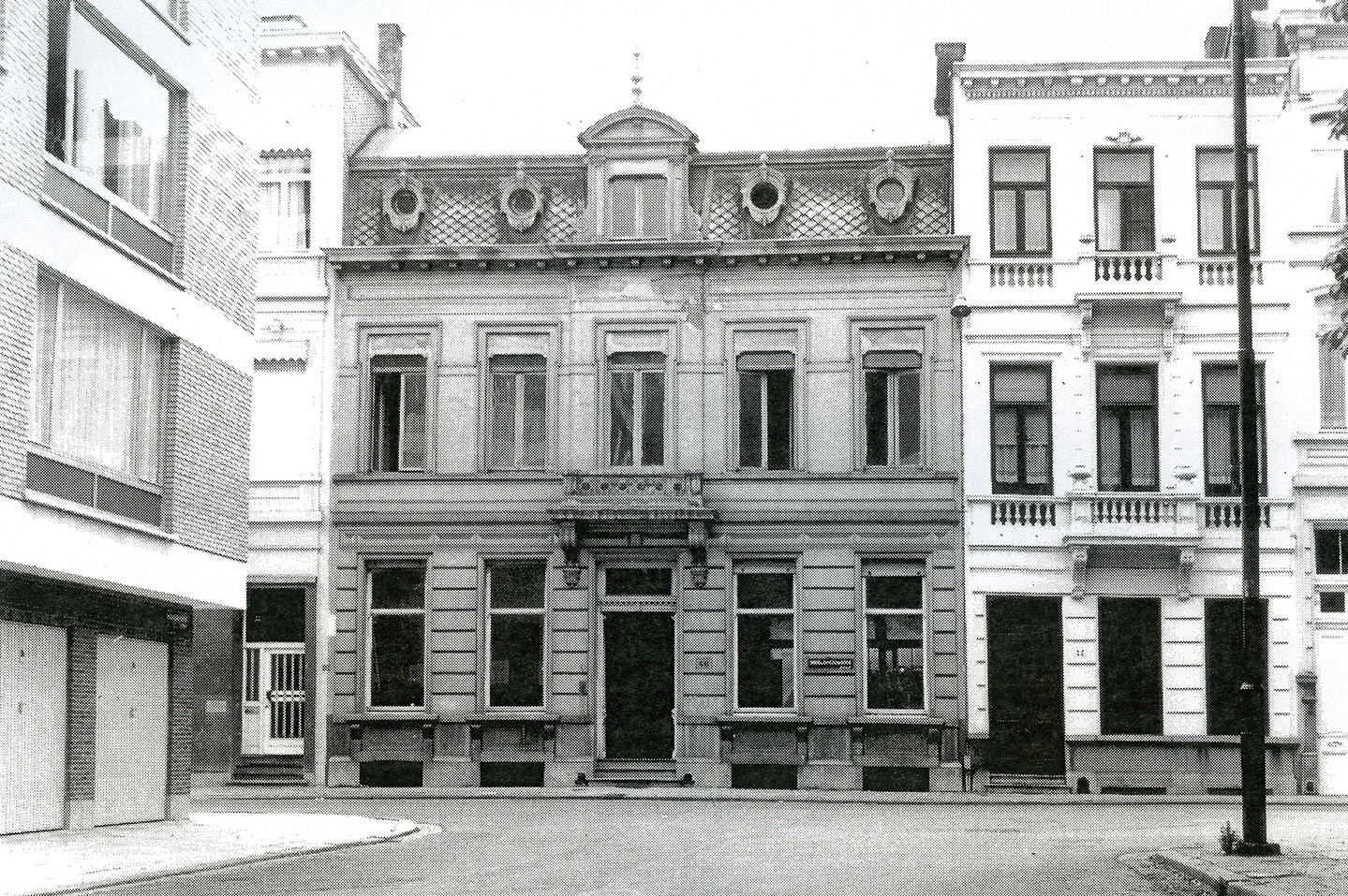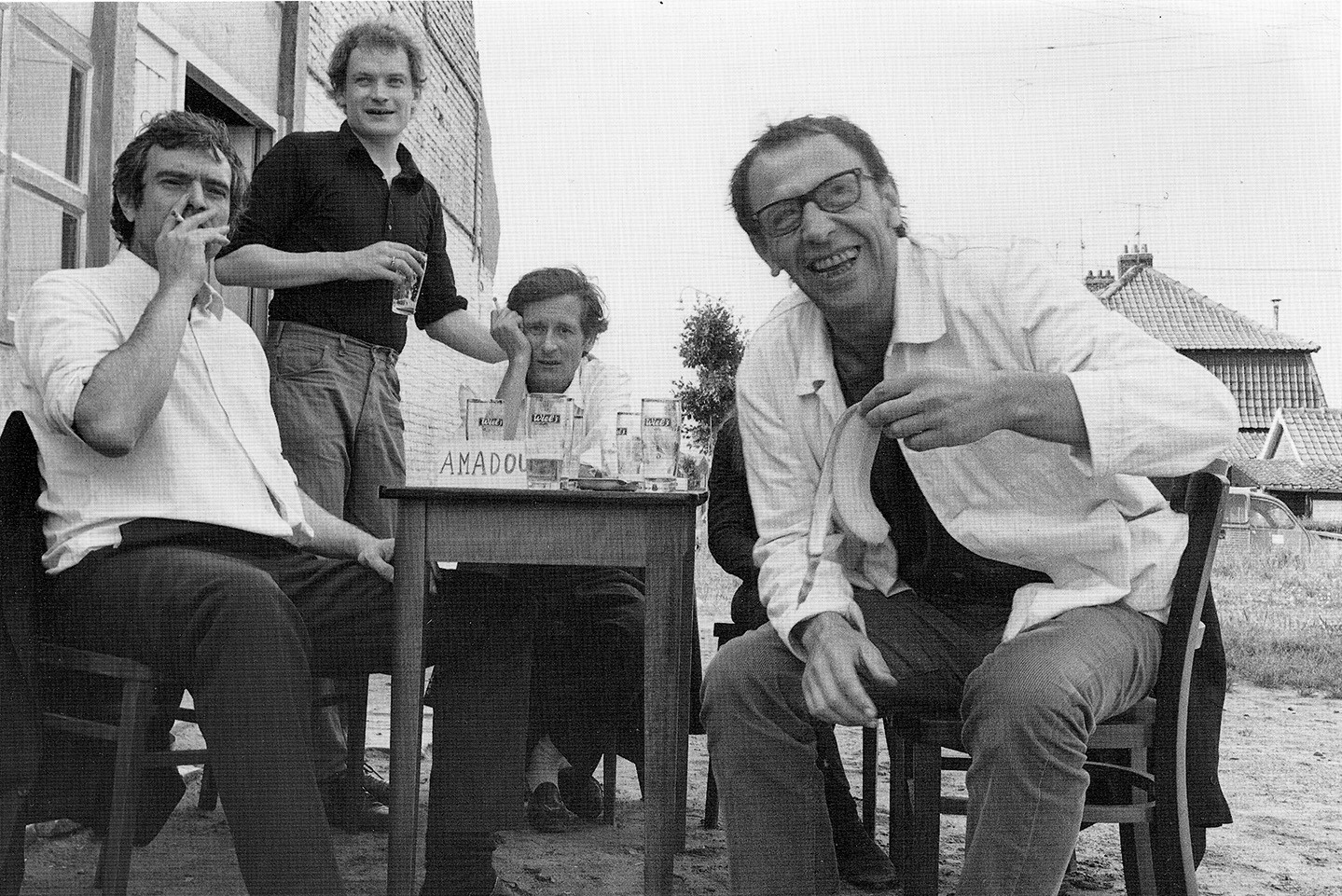 Interview by Dries Verstraete
To start with champagne and then see what happens is a good way to start anything, be it a Sunday with no particular plans or a love affair. On July 21, 1969, a loose bunch of artists, collectors, and intellectuals around the White Wide Space Gallery opened a new "center for art and communication" in Antwerp with a champagne breakfast during the live broadcast of the Apollo 11 Moon landing.
The young Kasper König, who was brought in from Germany as a coordinator, named the center A 37 90 89. According to him, "A" stood for "A" or "ABC" or "anti-art"—in other words, for a beginning or for anything—and the number was the house's telephone number, and somebody would always pick up. A 37 90 89 was made out of a common desire to liberate art from all cultural, political, and institutional dogmas. In only six months between its convivial inauguration and its sudden end, artists from Western Europe and North America put together an impressive, multidisciplinary program, surrounded by a local circle of intellectuals and visionary collectors. Through the exhibition A 37 90 89: Beyond the Museum at the M HKA, curator Barbara Vanderlinden unfolds the history of A 37 90 89, using archival documents, photographs, and a film installation.
It seems to have been James Lee Byars, the American performance artist, who—just before leaving Antwerp after a short stay, and in keeping with his own views on art as a way to lift social barriers—encouraged local collector Isi Fiszman to start an independent art institute. A TV showing the NASA broadcast was set up at the end of a long table with over fifty guests, bottles were opened, and a wild series of artistic events was to come. Byars turned his World Questions Center into a radically experimental live TV performance; Marcel Broodthaers made a "section" of his Musée d'Art Moderne, Departement des Aigles, Section XVIIe siècle; Addi Køpcke, Tomas Schmit, and Robin Page replicated the nearby bar Amadou and turned it into a social sculpture; Jörg Immendorff and his LIDL collective organized the LIDL Sports Week. Other artists, like Panamarenko, Robert Filliou, and Ben Vautier, were involved more loosely. There were important events: Kasper König used A as a platform to publish Daniel Buren's first essay; there was a concert by free-jazz musician Peter Brötzmann; A 37 90 89 screened David L. Weiss's No Vietnamese Ever Called Me Nigger; and there was a campaign against the messages forbidding Africans to enter, found in the window of many bars in Antwerp at the time.
The history visitors are invited to reconstruct through numerous letters, plans, posters, reports, invitations, financial statements, written proposals, and so on, mostly from private archives and never shown before, is important not only from an art-historical or social perspective but also from an institutional one. The diversity and liveliness of the materials make the excitement of the period almost tangible. The photographs by Maria Gilissen-Broodthaers, then Broodthaers's wife, which Barbara Vanderlinden retrieved from all over the world and which are on display for the first time, are invaluable. Looking at these materials, it's easy to see why even after fifty years, A 37 90 89 stands out as a unique instance of alternative, nonhierarchical, artistic self-organization outside and, indeed, beyond the museum. In this interview, Kasper König looks back on this wonderful episode of spontaneous collectivity and fresh experimentalism.
DRIES VERSTRAETE: Mr. König, I just visited the show about A at the M HKA, and I must say, it's difficult not to romanticize. What was it all like?
KASPER KÖNIG: Well, looking at those events as if in the back mirror, I see that what happened there was very universal. There was an openness. People came from everywhere; there was a connection with Brussels through Broodthaers; and Stanley Brouwn came from Amsterdam, so they knew about it in Holland. It had to do with different kinds of energies and cultural backgrounds coming together. And then me, being German, we all had to deal with our recent past, of course; we were asking our parents what they had done during the war. And we turned away from all of it and adopted some kind of anarchic mentality. In Antwerp I just wanted to let it all happen. It was a spontaneous mix. It wasn't political as such but rather a result of the mixed political circumstances at the time and at that place.
DV: What role did you play, or how did you all work together there?
KK: To bring me in, there was the idea of four or five people who knew what I had done. I didn't feel dominated by egos. We called ourselves coworkers, and I was called a coordinator. I was not a director in any way. Of course you had egos, but the system was stronger than any of them. There are funny anecdotes that come to my mind now, which I find significant, in retrospect. At some point the decision was made to paint the facade of the house in gold. That was probably the influence of Byars, although it wasn't his idea; my father was a wholesaler in paint, and he gave us the paint. But my father was a conservative man who did not have a high esteem of what we were doing, and he didn't give us gold paint but cheaper copper paint, which looked like gold paint to us but was actually ground copper. And when we applied it, it looked a bit like gold, but soon the paint started to oxidize and turned into blue and gray-brown and then green and all kinds of gooey stuff. It was not attractive but actually made more sense than the gold because it symbolized the strange alchemy of what happened inside. Ha ha, my father. And then towards the end of A there was a coup; I found a cheap flight to Spain and went on holidays with my wife for a week, and when we came back, Panamarenko had changed the locks. He wanted to take the place over and turn it into something else, into his studio. That made sense too, an artist taking over the whole thing, like some kind of entrepreneur.
DV: Do you see A as a unique situation?
KK: Yes, although A was a very interesting model, it couldn't have been applied anywhere else. For example, Café Amadou; everybody was hanging out there instead of working in our place. When I insisted they should come over to work, they simply recreated the Café Amadou inside A and continued to booze there. A also had a phantom quality. From the onset, we agreed not to do any public relations around it. We aimed at production and distribution, not publicity. It had to spread out by itself, and it did, like when La Monte Young did these singing performances. He was into Eastern religions then and drinking tea and taking drugs. The hardcore Fluxus people didn't take any drugs; they were all alcoholics. Maybe the biggest contradiction within A was not political. It was a lifestyle clash between drugs and alcohol [laughs]. We had our share of political problems nevertheless. It was unavoidable at the time; there were Americans trying to hang out there. Sometimes we didn't know who was what, but some were definitely CIA. There was this erotic naïveté in the air, and exciting, unexpected things were happening. We had intellectuals and collectors hanging around like one family, and lots of children, and we did barbecues. I saw that as a typically Flemish situation, those barbecues. I felt like I was in the middle of a Bosch painting. Nice.
at M HKA – Museum of Contemporary, Art Antwerp
until 6 January 2019