CONVERSATIONS
390 degrees: Nanda Vigo
Close
1
2
3
4
5
6
7
8
9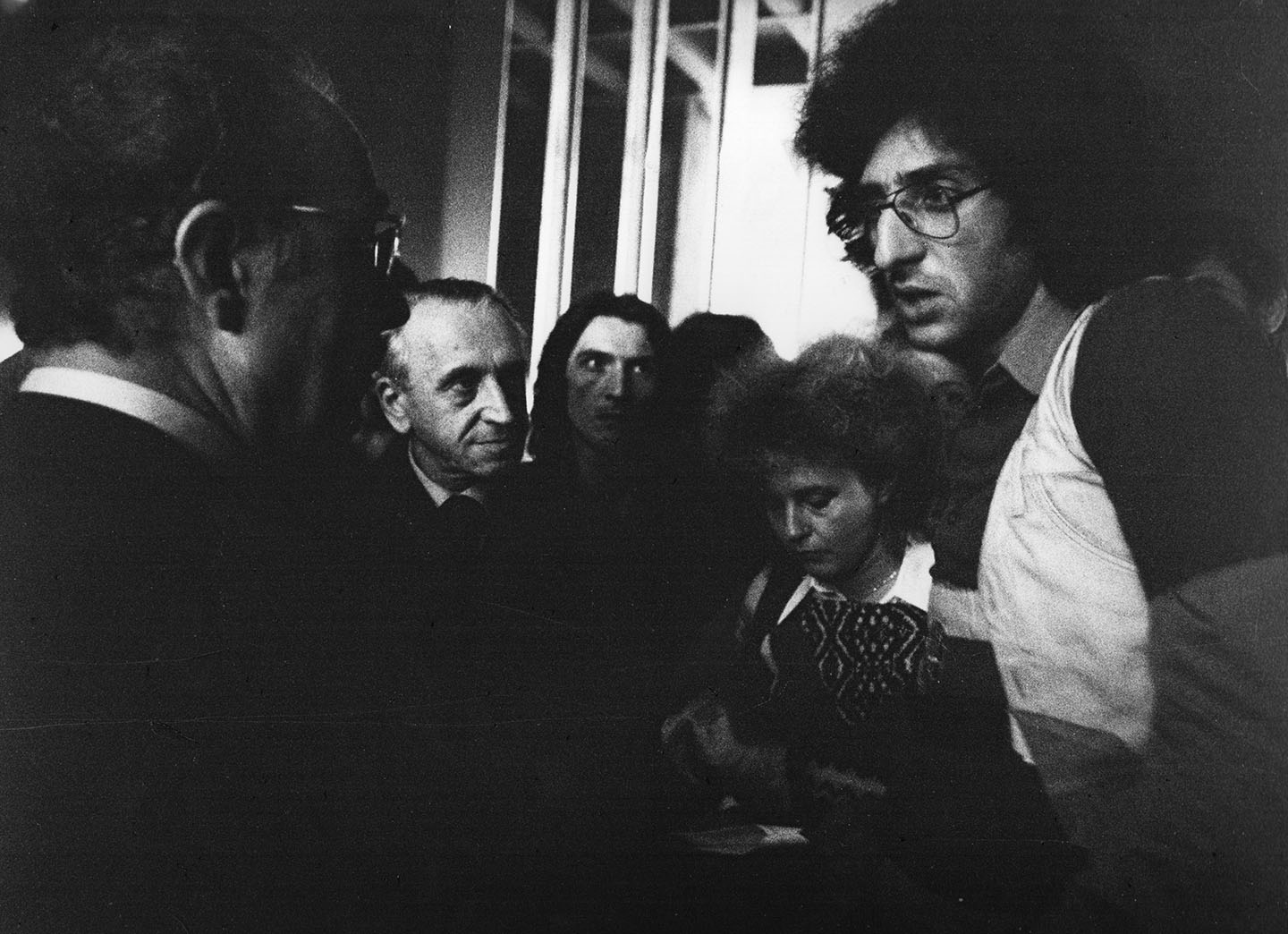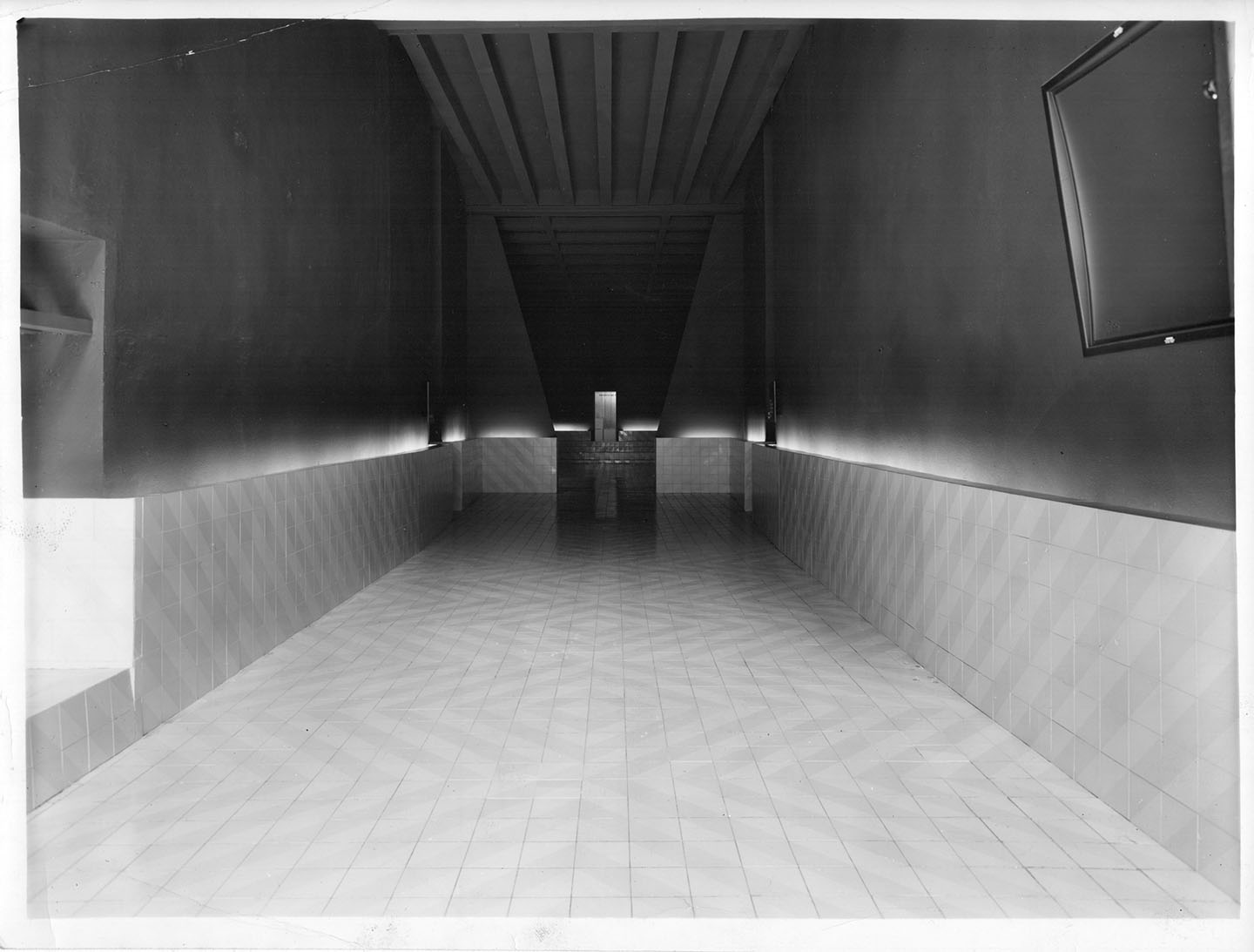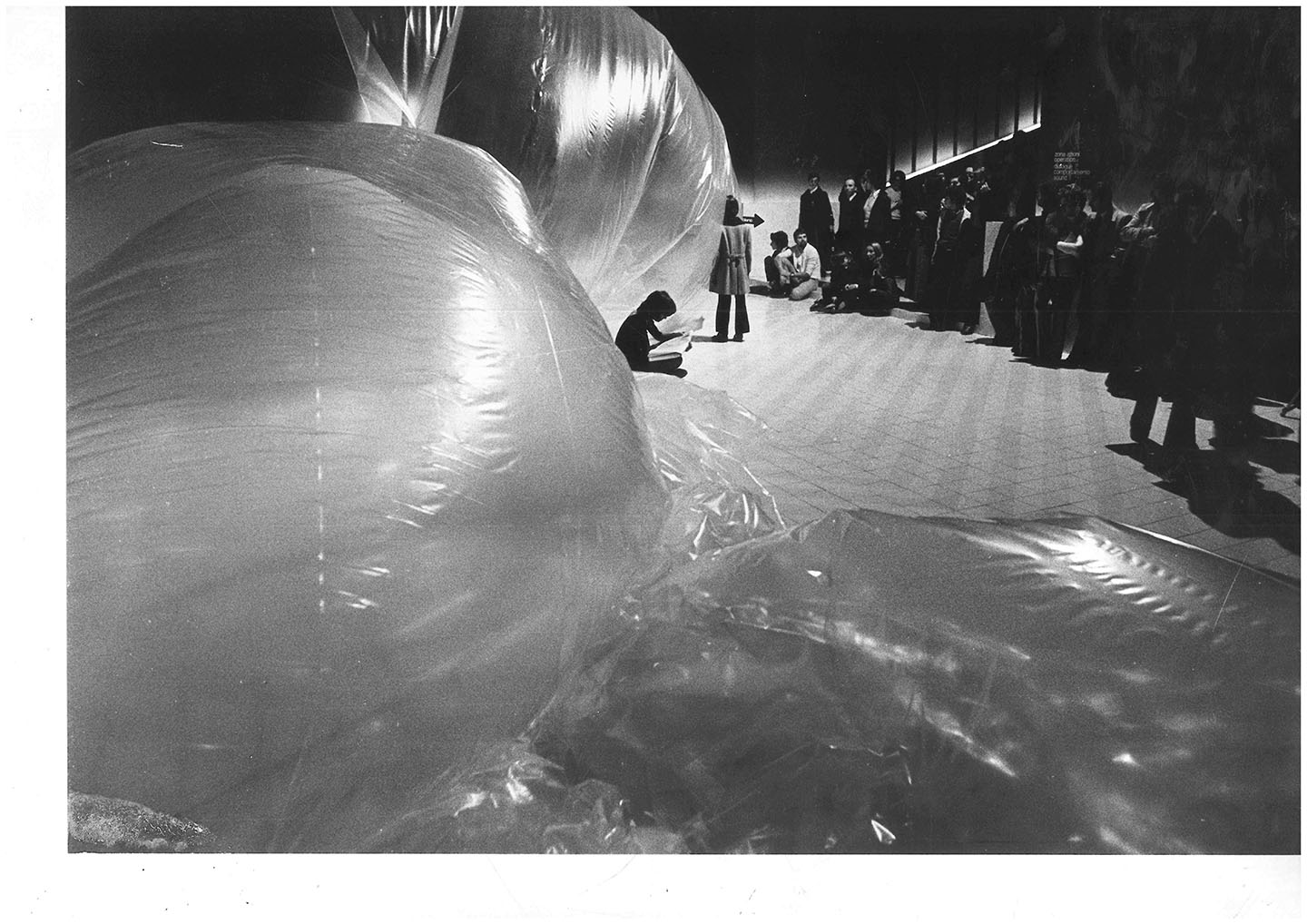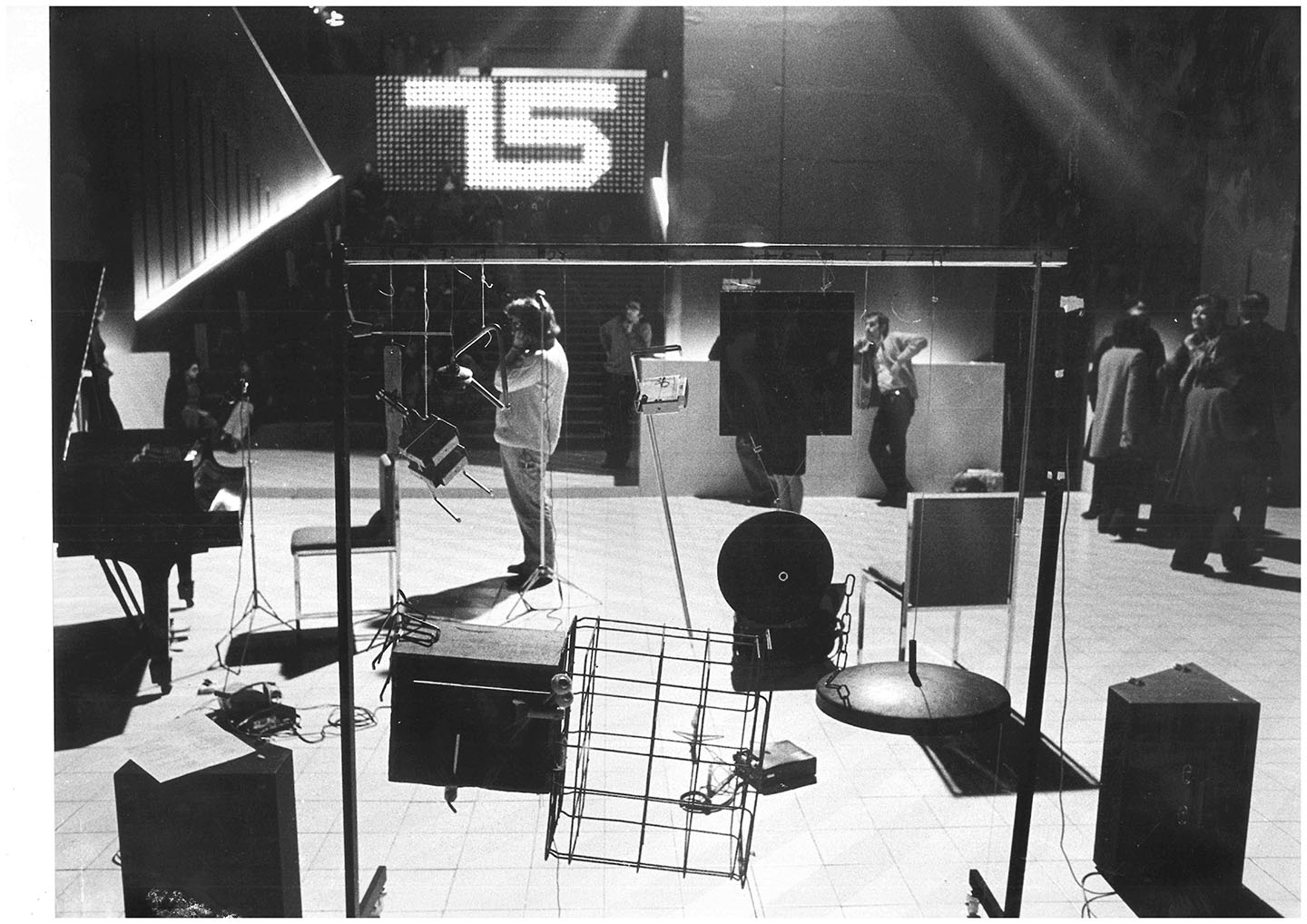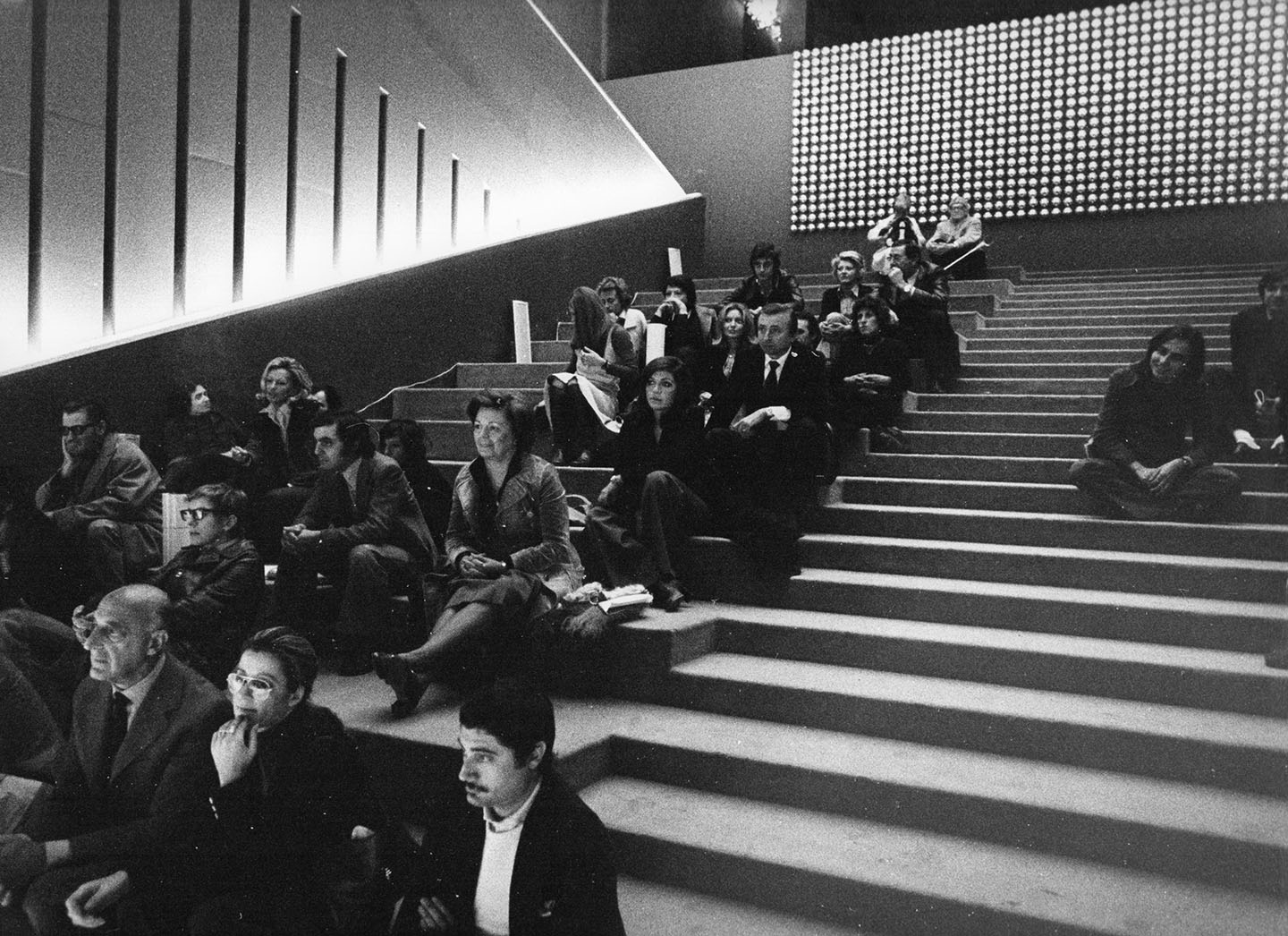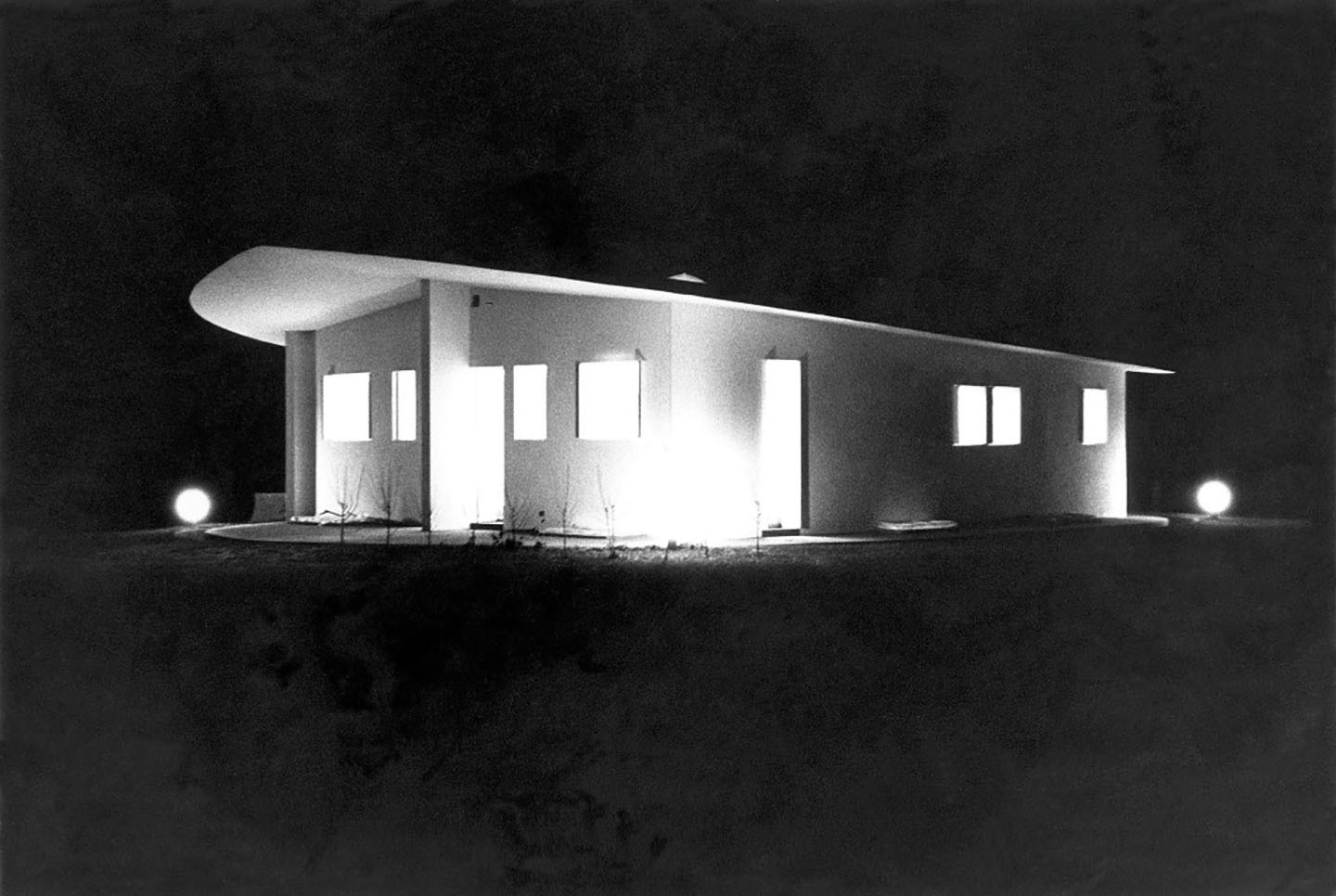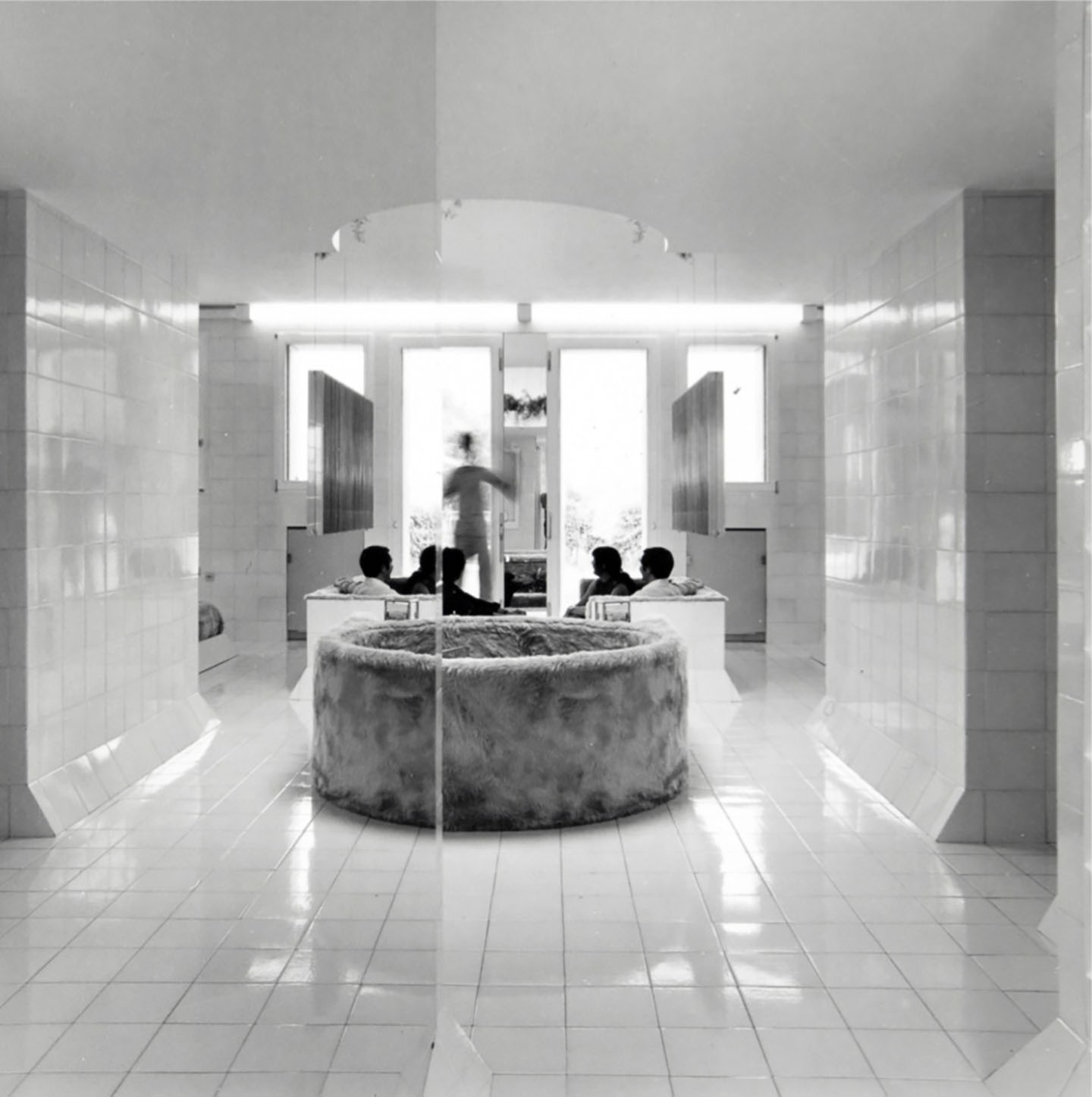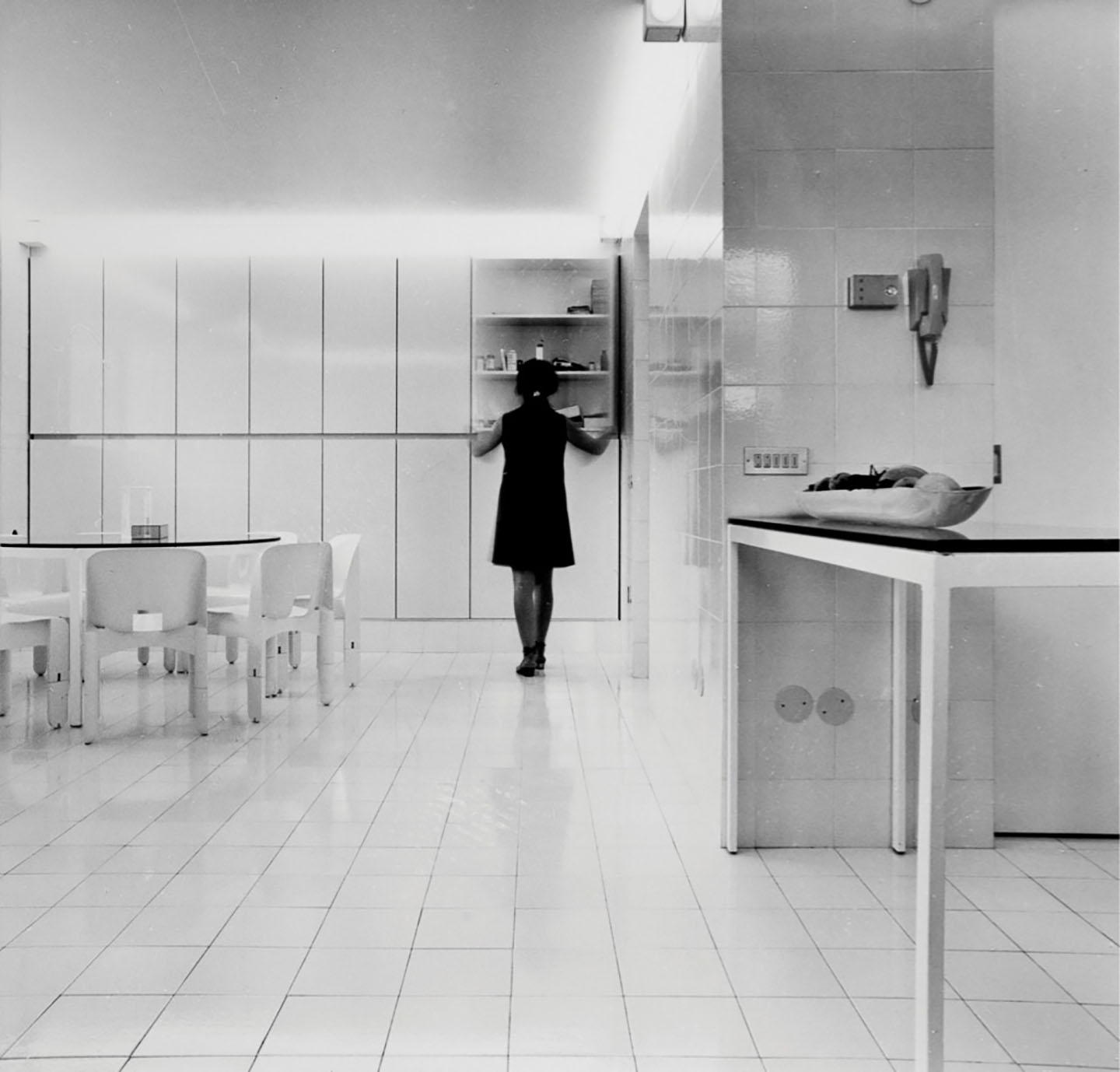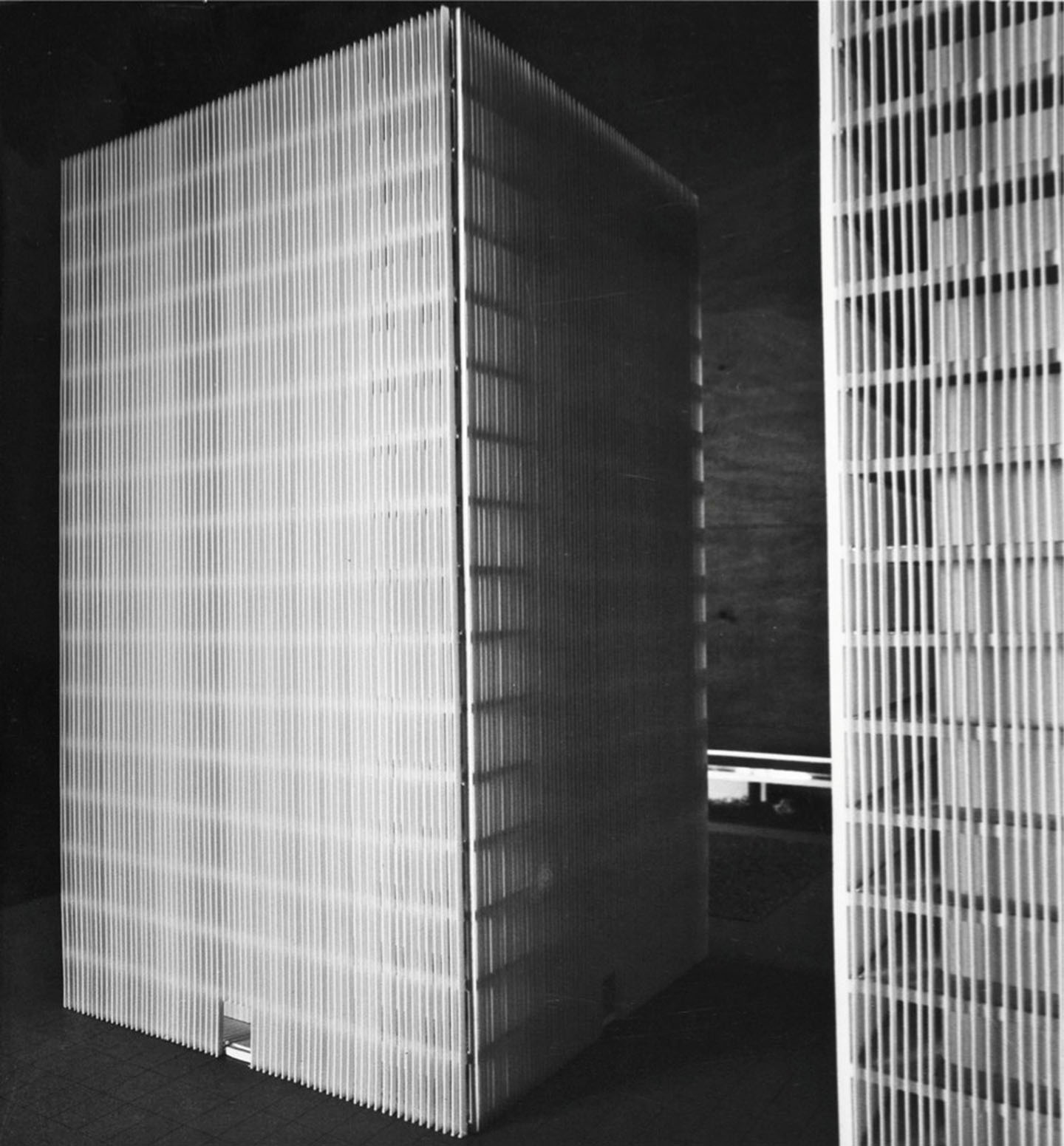 Alessandro Bava in conversation with Milanese architect and artist Nanda Vigo on her lifelong pursuit of a "total look," merging art, design, and architecture.
ALESSANDRO BAVA: I'd like to start off with your time in America. What motivated you to go study with Frank Lloyd Wright?

NANDA VIGO: The house on the waterfall. It was of interest to all artists and not only architects; it seemed like such an exceptional structure to us. But it was a trash bin. It was the client who had wanted it that way, and in the beginning Frank Lloyd Wright was even against it. After that, I saw all of his work through different eyes, even the furniture that seemed so different was an ugly copy of the Austrian Secession, but painted over in white. I even found the Guggenheim disastrous—he was the beginning of those architects that claim to be making a sculpture, and then there aren't any adequate exhibition spaces on the inside. I don't know if you've ever been, but looking at paintings uphill and downhill is absurd.
AB: Yes, I've been there. I also read that the Guggenheim project comes from another project Lloyd Wright had made for a garage.
NV: Yes, they shrieked with wonder, but it was the first of these work-sculptures, up to arriving at Zaha Hadid in Rome, that is appalling. Full of catwalks but lacking exhibition space, there are only one or two rooms.
AB: I am interested in the Mies van der Rohe question—the fact that you wanted to go to Chicago, to IIT, initially—but then you decided on Teliesin and Wright. But your work has stayed close to ver der Rohe's rather than Lloyd Wright's.
NV: Actually, I ended up there, and fortunately I stopped in San Francisco after Taliesin West, where I found fantastic proliferation. It is the most cultured city in America.
AB: What year was that?
NV: The end of 1958, 1959.
AB: Now San Francisco is the city of start-ups and perhaps no longer as culturally alive as you found it.
NV: Everything changes, but back then it was the center. All the flower children, everyone was a writer. Never mind the streets where beautiful jazz was played, and you could hear it because all of the shops kept their doors open. I listened nearly every night, what a hoot.
AB: And then you began working there.
NV: Yes, I had apprenticeships in two or three studios.
AB: How long were you there for, a year?
NV: Yes. It was difficult to find artisans to make prototypes; there everyone worked like they were on an assembly line, and if you interrupted the cycle, they lost their minds.
AB: In Italy, on the other hand, there was a craftsmanship that could have produced these things.
NV: Yes, but in those first years, because it was around the 1970s, the companies told you, "The client wants this or that," and so you were obligated—if you wanted to work with them, you reset the project for market needs.
AB: When you returned to Italy, you initially worked as an architect.
NV: Yes, I worked with engineers with whom I designed the skyscraper cemetery in Rozzano. It was 1959.
AB: How did you begin producing works of art?
NV: It happened because even a champion of objects of design has to obey certain rules; in art, I immediately found new measures of freedom.
AB: Perhaps also being in the world of artists…
NV: No, I had already been spending time with them. Only with them could I have discussions; we were all speaking the same language.
AB: I know you met Fontana, spontaneously going to his studio, where you then organized a show of Zero group works. During this period, had you returned to Milan?
NV: No, that was in 1964.
AB: You haven't spoken much about your curatorial activities. How did you come to be in contact with the Zero group?
NV: Fontana had already spoken to me about Mack in 1959, but Manzoni didn't allow me to get in touch with them—I was absolutely prohibited from doing shows. As soon as he died, I began to get to work on things that interested me. Mack and Uecker had already been to Italy with their people, but there had never been work from the whole group, and I felt it had to be done. So, given that I had a show in Holland, I began to drive around Italy in my station wagon…
We laugh.
NV: I loaded works from Switzerland, Germany, Holland, and Denmark into the car. Then I came back to Milan, and Fontana said to me, "You'll do it in my studio."
AB: I want to understand this thing with Piero Manzoni and your relationship, in particular the fact that he wasn't very pleased with your interest in art.
NV: I will only speak briefly about it because by now all this about Manzoni is a ball and chain.
We laugh.
NV: It was perfectly fine with him that I was involved in the artistic discourse, but he didn't want me putting up shows, and he wouldn't let me work. Actually, he did more than that: When we had concluded the paperwork for the marriage, he blackmailed me. I was still in the studio with the engineers with whom I'd worked on the cemetery and he said to me, "Quit your job or we're not getting married." I didn't accept it. There were quarrels, divisions and then, after a few months, he died.
AB: From what I understand, there weren't many women in this circle.
NV: No.
AB: Now—looking back at how it was accepted—it seems like something normal, but I don't think it was back then.
NV: It was very difficult. No one wanted to give women work. There was continuous blackmailing.
AB: Before you spoke of Zaha Hadid, and she too didn't like speaking in these terms about her work. Especially in the world of architecture, even today…
NV: …It isn't very different.
AB: Changing topics: I visited some Gio' Ponti's churches in Milan, and I saw some revolutionary solutions, such as the entrance on the long side of the one in the San Borromeo Hospital. Ponti was also very sensitive to innovation in art, so much so that he was one of the first to show industrial design and Arte Povera together. What was Ponti's role in your career?
NV: I went to look for him precisely because he had this vision of total integration of the work, between art and architecture. No one talks about it. I said to myself, "At least I'll understand if I'm crazy, or if it holds up." He was someone who had been working already, since the 1930s, in the direction of a total look; he designed everything from the drinking glass to the architecture. He liked to paint, and every so often inserted painted works.
AB: Yes, you see this in the churches.
NV: I'll tell you more: All of my colleagues looked down on me and said, "But how can you speak to those people?" For them, they were just old, passé, and they used a horrendous word in regards to Ponti—eclectic. It wasn't like that; it was something else altogether.
AB: I was looking at a show in Turin in 1966 called Habitable Art, and it revealed how artists were interested in design to the point that they thought of it like an antagonist. For you, how was the relationship between being an artist and putting on shows with others who did, in a certain sense "anti-design," such as, for example, Archizoom and Piero Gilardi?
NV: I know what they were doing because they were friends, but it was outside of my research, probably because I was already tied to Ponti.
AB: But he was a bit interested in Arte Povera, wasn't he?
NV: I always say that he had an aperture set at 390 degrees. If there was young art, he loved to show it; he was extremely generous. These people, also like Fontana, they have a depth of generosity unknown to artists of today.
AB: Will you tell me about the La Casa Sotto la Foglia? I tried to photograph it, and I was in contact with Meneguzzo, who'd had bought it, but he refused because the outside wasn't restored.
NV: I said I didn't want to see it again.
AB: Why?
NV: Because a collector, who wanted one of Ponti's houses, cannot destroy it because he doesn't want to spend the money on it. Now he sells it as it is. You can't pull out a little piece, like some idiot who bought my houses—where there were Fontana's and Catellani's inside—and the first thing they did was sell them. Someone who is a collector and who has the excuse to make a museum should understand, but they don't. Last year, they had to sell something, and amongst everything they chose the Castellani that costs the wrath of God. I never received a percentage, and it was hell trying.
AB: Because the client bought the work separately?
NV: Yes, but the work was created deliberately for this construction.
AB: The house structure already existed, correct?
NV: No, it was published in Domus and Ponti gave the plans, as a gift, to whoever wanted to construct it. Only one person came forward, this surveyor from Malo.
AB: A collector?
NV: No, he became one afterwards. He had begun buying random things. I made him understand what things he should be looking for. Since he knew I was friends with Ponti, he asked the architect if I could work on the interior. I was still quite young; I arrived in his studio with my little plans, and I didn't know what to say to him.
We laugh.
NV: He said, "I don't want to know anything. When you've finished, let me see it." I went ahead like that.
AB: You felt free.
NV: I did what I wanted, and he liked it very much. In fact, since the square footage wasn't much—and it was imagined as a house for a family with two children—in the middle of the living room, I made a double bed that could also be a sofa or a chair, and he said only a woman could create this "nativity room."
AB: And then there is the staircase in faux fur….
NV: I added that myself. The house was one floor and, given that he'd begun to collect, we created space under the ground floor for this reason.
AB: I was looking at the atrium that you made for the Triennale in Milan—could you say something more about it? I know it was a rather tense context, also with Franco Battiato.
NV: It was 1973. They had always had atriums at the Triennale, enormous monumental nearly fascist looking things. It bothered me, and I thought of one large space where conferences could happen, performances. The old director didn't care much for me.
AB: Oh, really?
NV: Yes, musicians and artists had never come to the Triennale to perform, and also I was a woman, and that upset him. I paid for everything myself, even the invitations, and Franco Battiato was in one of these performances.
AB: With his band?
NV: No, just him and his guitar. Back then, almost no one knew who he was; we were friends, and he came for free. When he came to play, the director made up this claim that there were no emergency exits, but in reality, it was just like it is today. He made this all up to interrupt the concert—he even called the police commissioner of Milan. Since Franco is extremely intelligent, he sat there; people had already arrived, and he made a mute chorus.
We laugh.
AB: Fantastic.
NV: Yes. But then twenty years later, Battiato did a big concert for us, and I didn't even manage to say hello to him—it was packed.
AB: So you never saw him again?
NV: Yes, in Sicily. But I like to think of that occasion because it reminded us of what happened.
AB: I wanted to ask you about your relationship with fashion since you are in Milan, a fashion capital. What are your points of contact?
NV: I've always liked Japanese designers.
AB: Such as?
NV: Miyake, Yamamoto sometimes.
AB: But you've never…
NV: …I've done stores for Ferretti.
AB: I don't know if you saw it, but they reconstructed the stairs of the Casa Sotto la Foglia that you did with Ponti for the Fendi runway show.
NV: No.
AB: I don't know if they said where they took it from, but I asked myself if it was…
NV: …Don't be silly.
We laugh.
AB: I'd like to know about your last show at the Arte Statale, Exoteric Gate, and this theme of spirituality
NV: It isn't a new theme. It's something that I always kept under water because it's complicated to do. In our line of work, it is very difficult to express something; if you give philosophical solutions, it's even worse.
AB: But how did your interest in these themes come about?
NV: It follows everything I was looking for that was impossible to talk about. Already in the 1970s, I did a show with photos from my trips on this topic, and everyone said, "What do you want to say? What is it?" So I left it there. Only now have I allowed myself to use the title Exoteric Gate, because many people are starting to look at things in this sense, and so I said to myself, "You can start talking about it."
AB: So one can also read your older works through this lens.
NV: They are consecutive themes and one on top of the other. In the beginning, I didn't realize it but something was there; it's practically spontaneous.
AB: Now how do you work?
NV: Like I always have: I make designs, and then I have the artisans who I've worked with for forty years now, who know what I need.
Born in Milan in 1936, Nanda Vigo lives in East Africa and works in Milan. Nanda Vigo showed an interest in art at a very early age, when she had the opportunity to spend time with Filippo de Pisis, a family friend, and to study the architecture of Giuseppe Terragni, in which she immediately noticed the subtle employment of natural light. She studied architecture at the Ecole Polytechnique in Lausanne, worked as an intern in San Francisco, then returned to Italy where she opened her own studio in Milan. In 1959 she began to visit the studio of Lucio Fontana and got to know that artists who founded the Azimut Gallery in Milan: Piero Manzoni, Enrico Castellani and Vincenzo Agnetti. During that period, she developed relations with the artists of the Zero group in Germany, the Netherlands and France, as a result of which her work was shown in more than 400 solo and group exhibitions throughout Europe. In 1959 she began work on the ZERO House or Casa Pellegrini, a living-space painted entirely white with works on the walls by Castellani and Fontana. From 1965 and '68 she conceived and created the Casa sotto la Foglia with Giò Ponti in Malo (VI), an entirely white house inside and out. In 1964 she created Utopie with Lucio Fontana for the Triennale. Again at the Triennale, in 1973 she organized a performance at which architects and artists freely intervened: it is considered to have been the first happening at the event. She taught at the Institut Polytechnique in Lausanne, the Accademia in Macerata, the Istituto Europeo di Design in Milan, and in 1999 at the master's course in Lighting Design at the Accademia di Brera in Milan. In 1982 her work was included at the Venice Biennale. In 1997, with Mazzotta and Mudima Foundations, she curated the exhibition "Piero Manzoni. Milano et Mitologia" at the Palazzo Reale in Milan. She won the Koiné Prize for the same set up. Around the same time, she was the artistic coordinator of three film dedicated to the three masters of Italian art, Giò Ponti, Lucio Fontana and Piero Manzoni, under Produzione Metamorphosi "Trilogy". The exhibition of her work at the 2006 Milan Triannale underlined her uninterrupted creativity since her earliest works.