EXHIBITIONS
55th Venice Biennale. Terike Haapoja at the Nordic Pavilion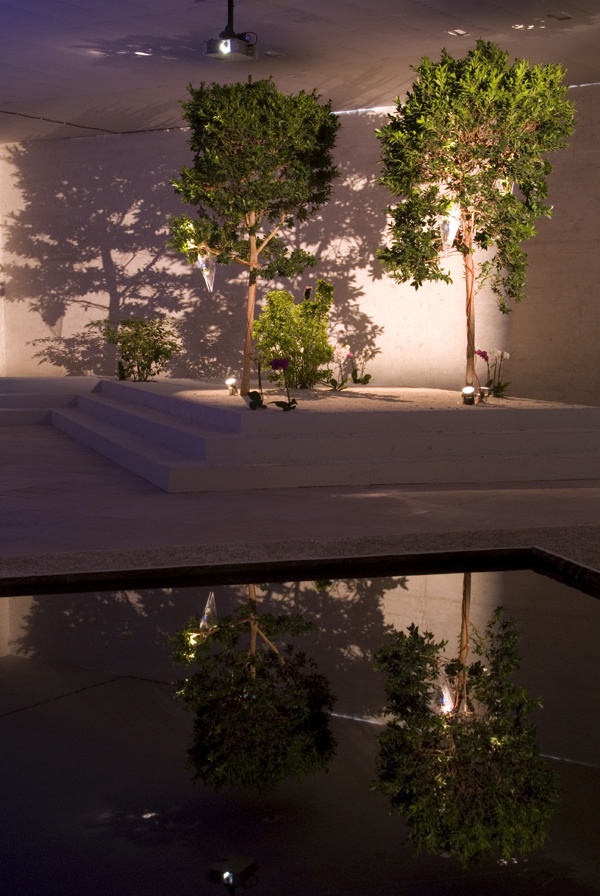 The exhibition of Terike Haapoja, reminiscent of an x-ray machine, attempts to open views to the non-human and to show nature as a sovereign agent. The exhibition consists of two separate parts, one of which is the set of installations Closed Circuit – Open Duration (Suljettu joukko – avoin kesto), which takes advantage of technology and natural processes, and the other is the project Party of Others (Toisten puolue).
Community (2007/2013) is a multi-channel video installation that belongs to the first segment, and which can be considered as a key of sorts to the Haapoja exhibition. Reflected on round projection surfaces, we see a recently dead animal – a horse, a cat, a calf, a dog, a bird – recorded with an infrared camera. The images show the inevitable in the colours etched on the corpses of animals: colourful life fades into its deep blue background. We witness how islands of matter that were alive only a moment ago dissolve into a sea of entropy. What kind of a community is this? Are we its members? And how does it define its limits?

These are the questions echoed in many of Terike Haapoja's works – often so that nature itself uses its right to speak to ask them. This may involve, for example, communication between trees or plants (Dialogue, 2008/2013), respiration of decomposing soil (Inhale/Exhale, 2008/2011) or human beings as a biotope for a multitude of organisms (Succession, 2008/2013).
These questions gain an unusually direct and political framework in the project Party of Others, which was based on a question that has long interested Haapoja: what would a society be like that was not based on the exclusion of those without rights? The project is based on a political intervention implemented in Finland in 2011, when Haapoja asked for answers to her questions from Finnish researchers and legal scholars. Based on the interviews, both the installation as a work and a political party programme were born. In Venice, the manifesto is implemented by interviewing local researchers and activists.
"I wanted to adapt the building into a sort of 'pavilion of the species' and to challenge the familiar human- and nation-state -centric approach, which is often found at the heart of the exhibitions at the Biennale. A human being should be examined as an ecosystem and a part of nature, not as an individual. We are not beings separate from the rest of the environment, and neither are we the only ones to communicate their needs and keep in contact with each other," Haapoja says.
The work of Terike Haapoja is characterised by a comprehensive investigative attitude. In the background of her works are reflected a readiness to adapt technology in diverse ways and a desire to experiment with the artistic and political possibilities of different forms of co-operation.  Haapoja also works as a researcher. She writes and gives lectures actively about the effect of science, technology and environmental ethics on art and is also working on a thesis on the subject at the University of the Arts Helsinki.
.
.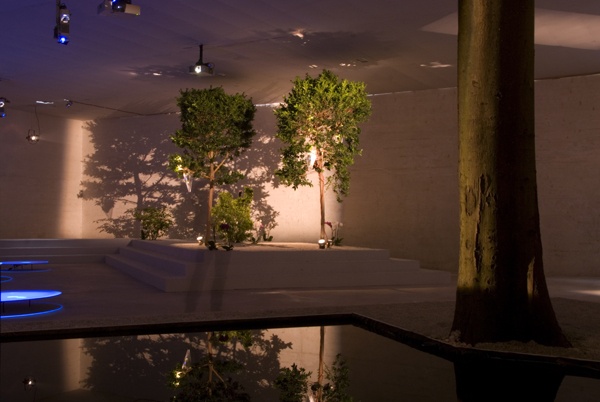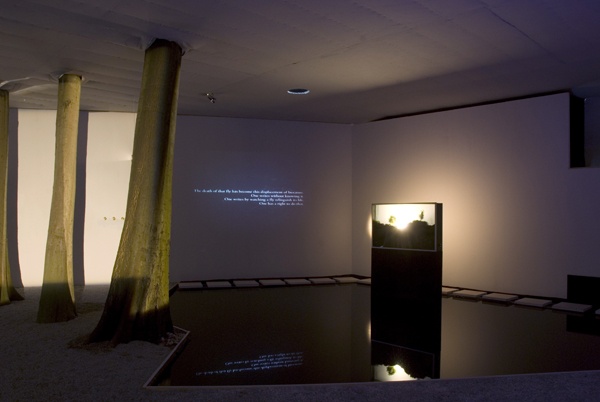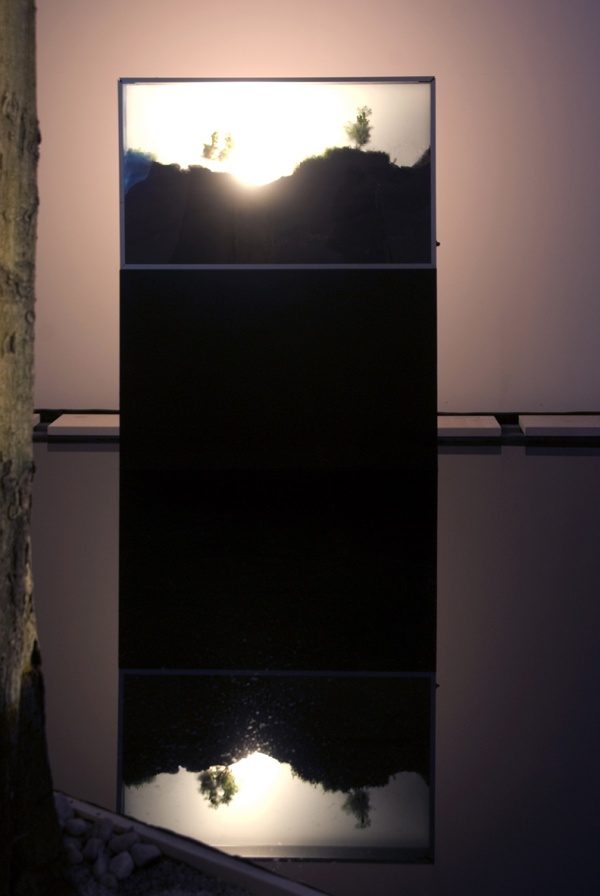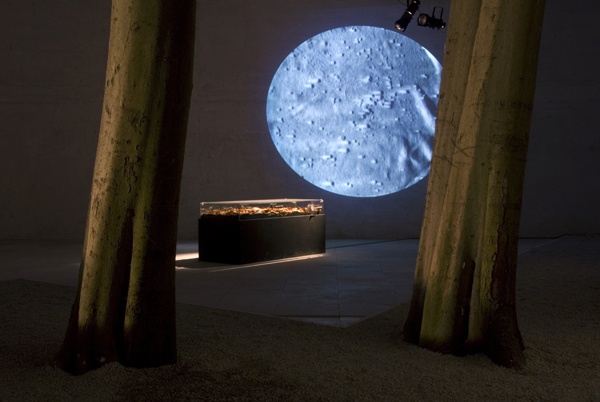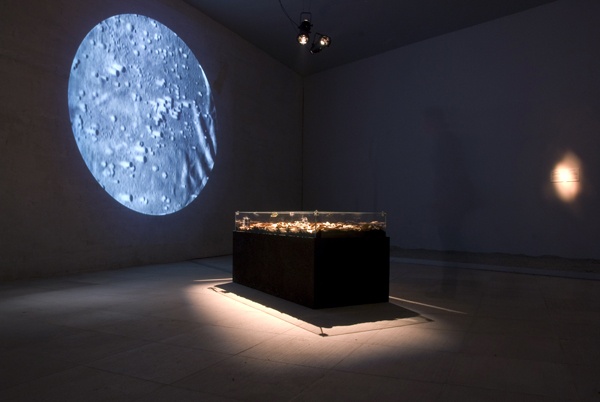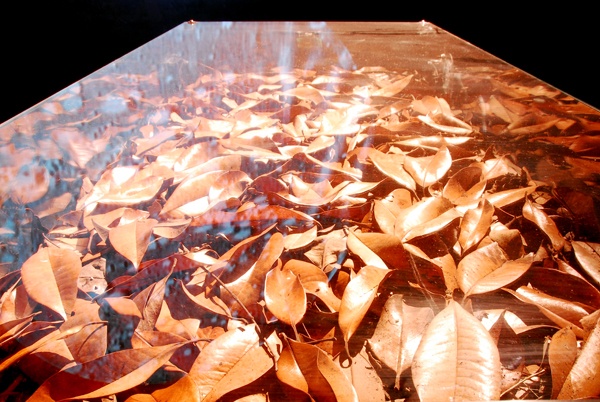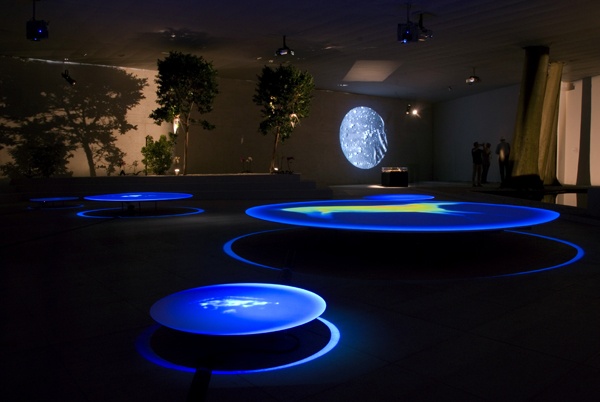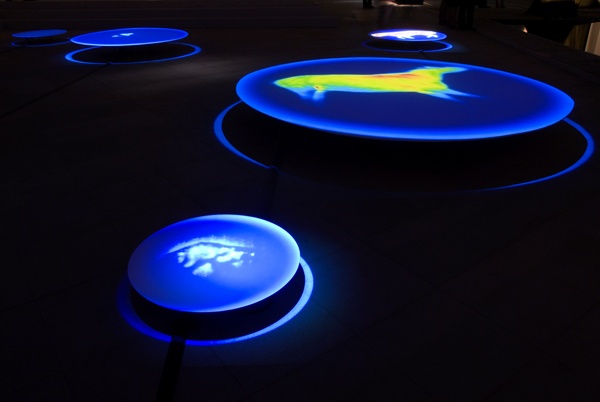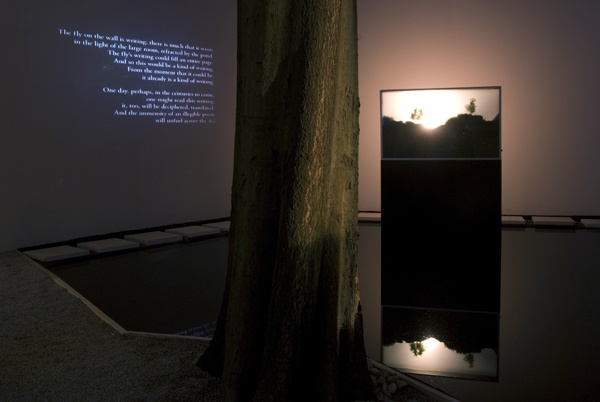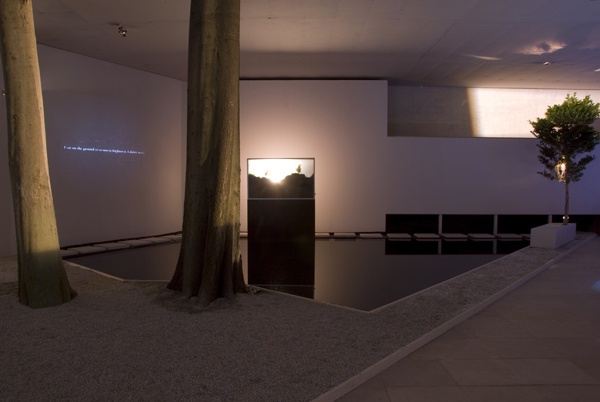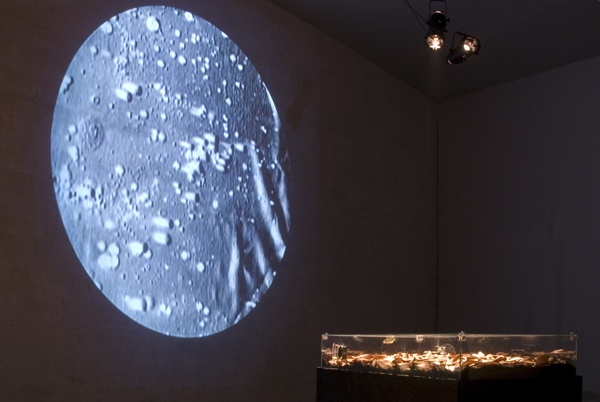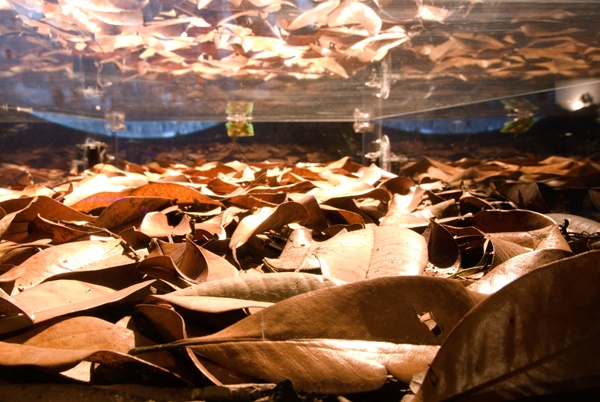 Terike Haapoja, Falling Trees, 2013, installation views, Nordic Pavilion, 55th Venice Biennale