EXHIBITIONS
"A Painting is a Painting is a Painting" at Rod Barton, London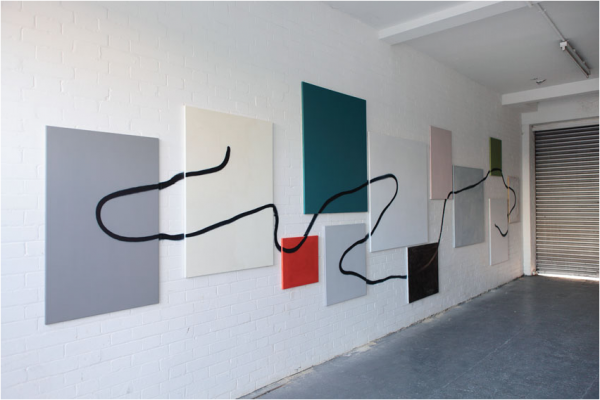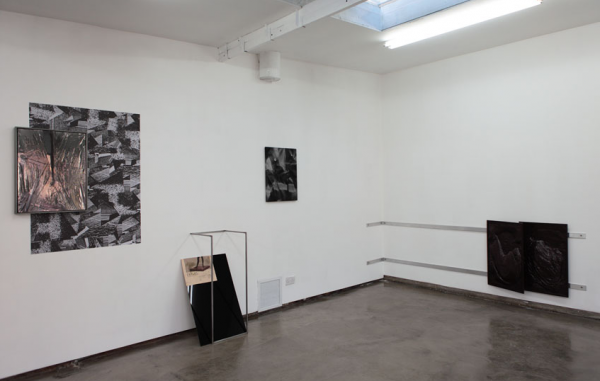 This exhibition brings together six international artists: Nicolas Deshayes, Roman Liška, Oliver Osborne, Oliver Perkins, Dan Rees, Hugh Scott-Douglas, each one pushing the boundaries of contemporary image-making. Conflicting representations of the frame as both a supporting and restrictive device are played against established conventions of painting. References are acknowledged but they are not the central focus. Concerning the irreproducibility of this medium, there is a clear sensibility to materiality. Yet moving beyond purely formal and process-based concerns, definitions of "the new painting" are eschewed in asking how material can become an image.


Producing a number of panels that are displayed as one artwork, Dan Rees explores sequence without the inclusion of imagery. Each panel ties into the next owing to obvious similarities, but avoids finite identification. Considering multiple possibilities of signification, Oliver Osborne incorporates diverse imagery in his paintings. Reproduction or repetition is not necessarily seen as an affirmation, resulting in a suspension of the painting as absolute. Oliver Perkins implants a second stretcher in his work, placing an emphasis on dislocation and support. Drawing attention to the artistic process, the artwork as a final representational piece is rejected. Making sculptural installations out of panels, Nicolas Deshayes reworks established hanging methods, redefining the frame.
Space is collapsed and information is condensed in the reliefs constructed from vacuum formed plastic, the wipe-clean quality of which bears a visceral materiality bridging the gap between the work and its surrounding environment. The combination of off-kilter tones and textures in Roman Liška's paintings adopt the appearance of unidentifiable materials. At once dense and weightless, the flat surface of the canvas is interrupted by layering that appears both meticulous and owing to chance. Exploring contingency through alternative mediums, Hugh Scott-Douglas manipulates photographic and printing processes. His new untitled works are textile based giving rise to a slight variation in each piece, as the difference in dimensions and stretching of the material contorts the scanned image onto which it is printed.
"Painting, is a Painting, is a Painting" brings together artists who rework the paradigm of painting as representational and complete. Instead of relying on the canvas as an ultimate facility, painting as a definitive medium is defied by plasticity between other media and introducing elements of the reproductive and multiple. (Rod Barton)
–
through February 26, 2012
–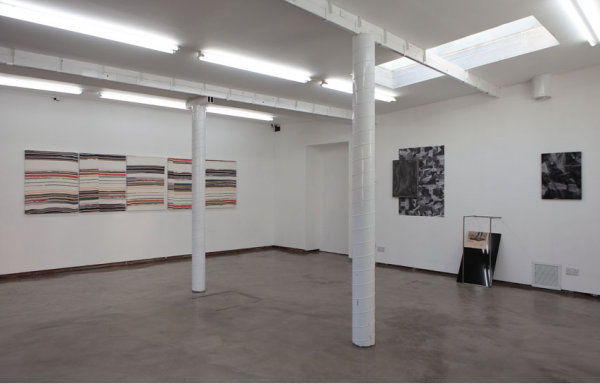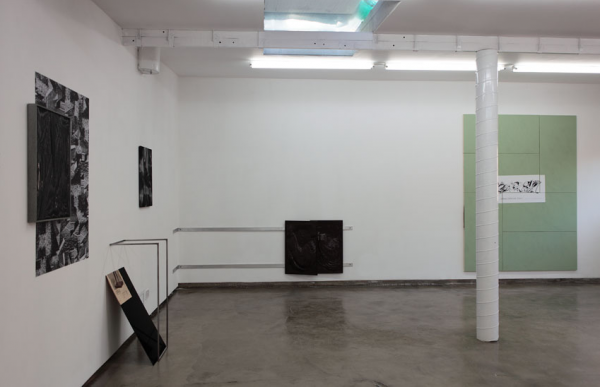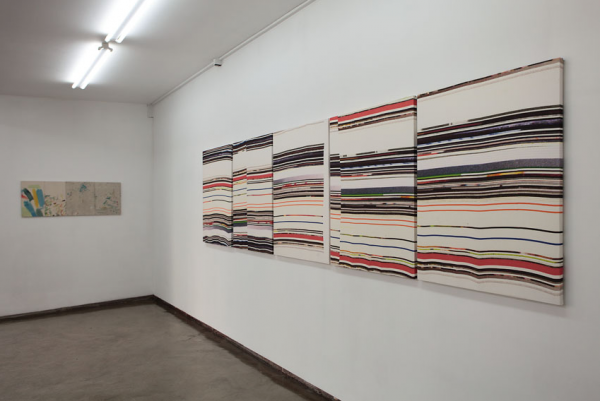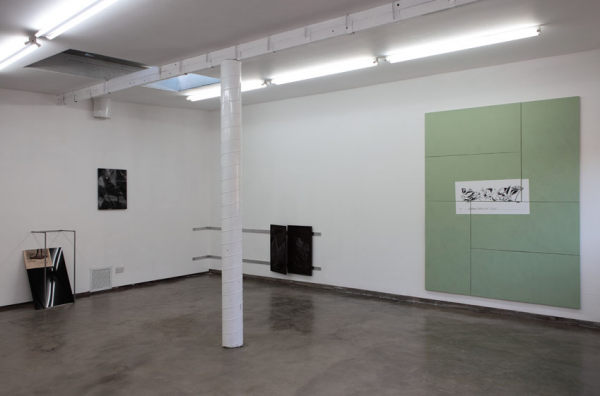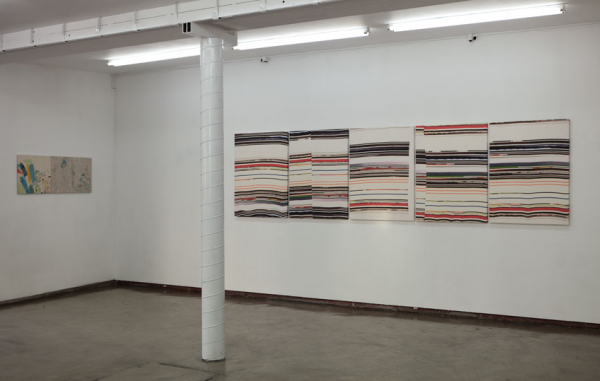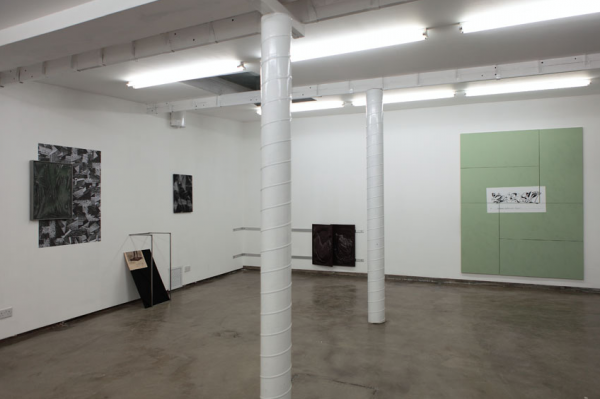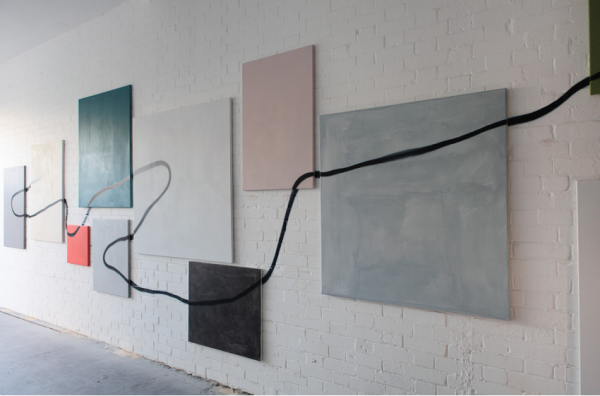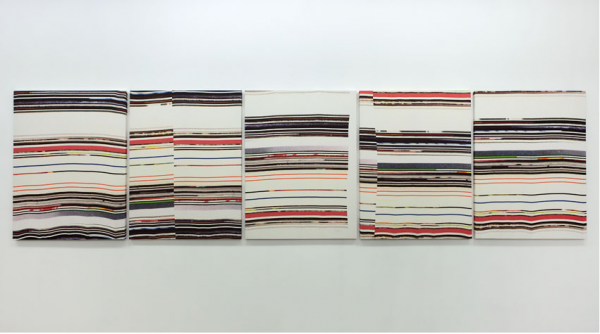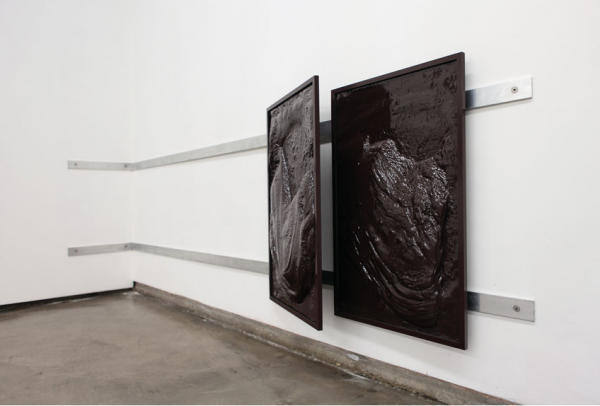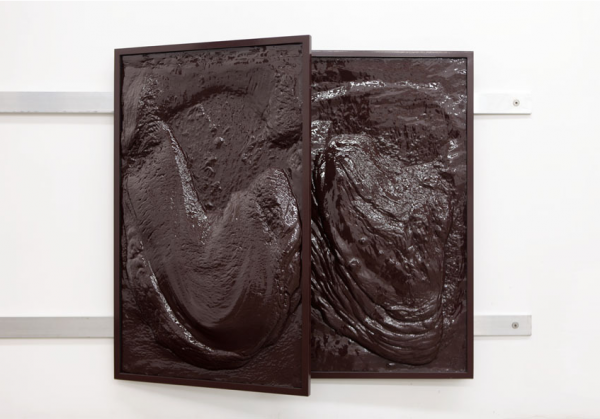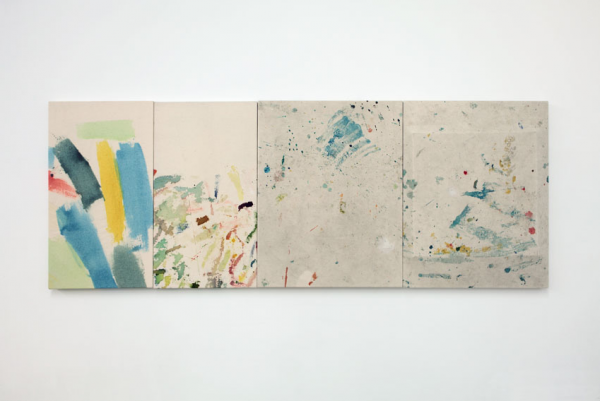 All images – Courtesy of Cul De Sac, London