EXHIBITIONS
A.R. Penck "I however am from Dresden (check it out man, check it out)" at SKD Albrtinum, Dresden
Close
1
2
3
4
5
6
7
8
9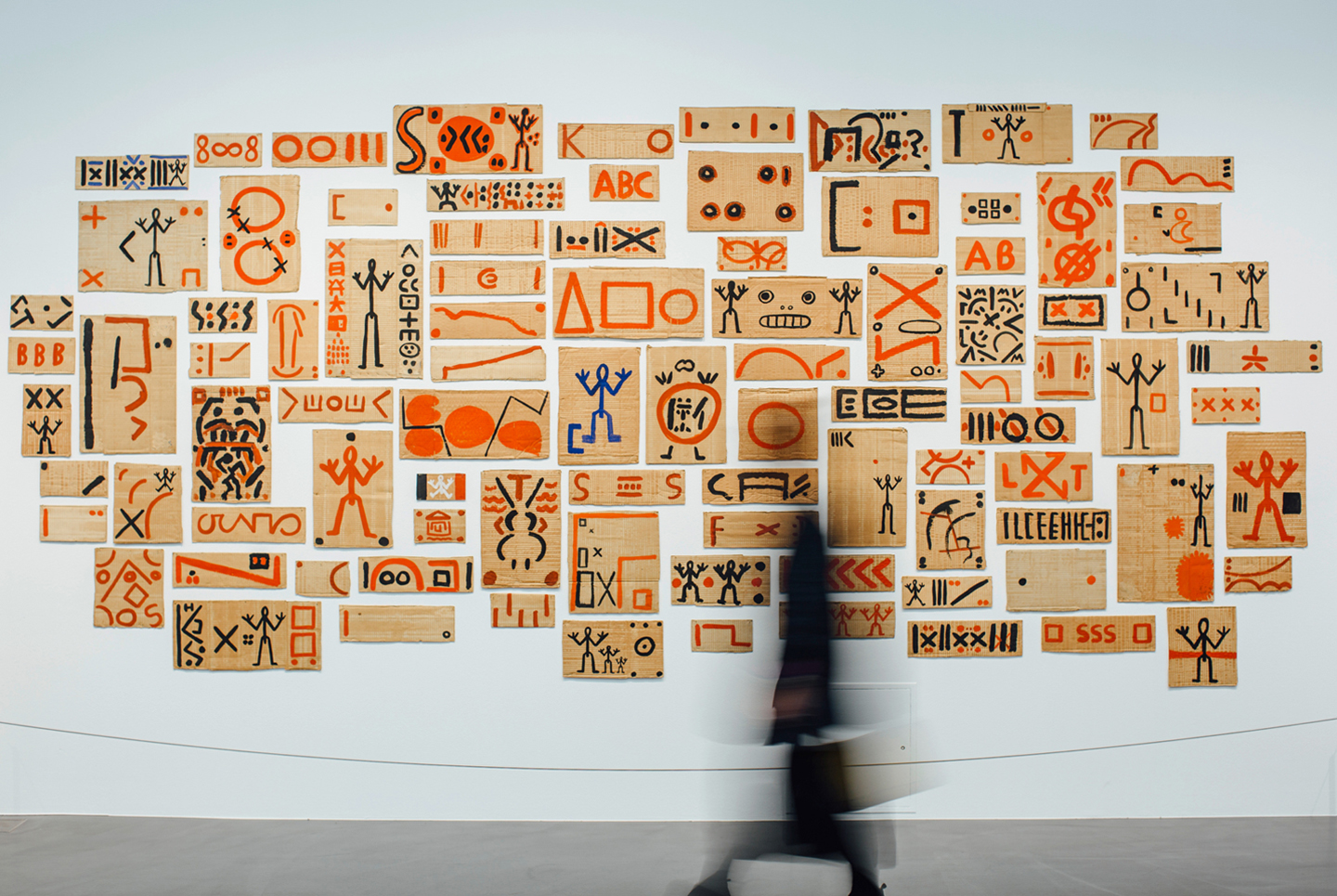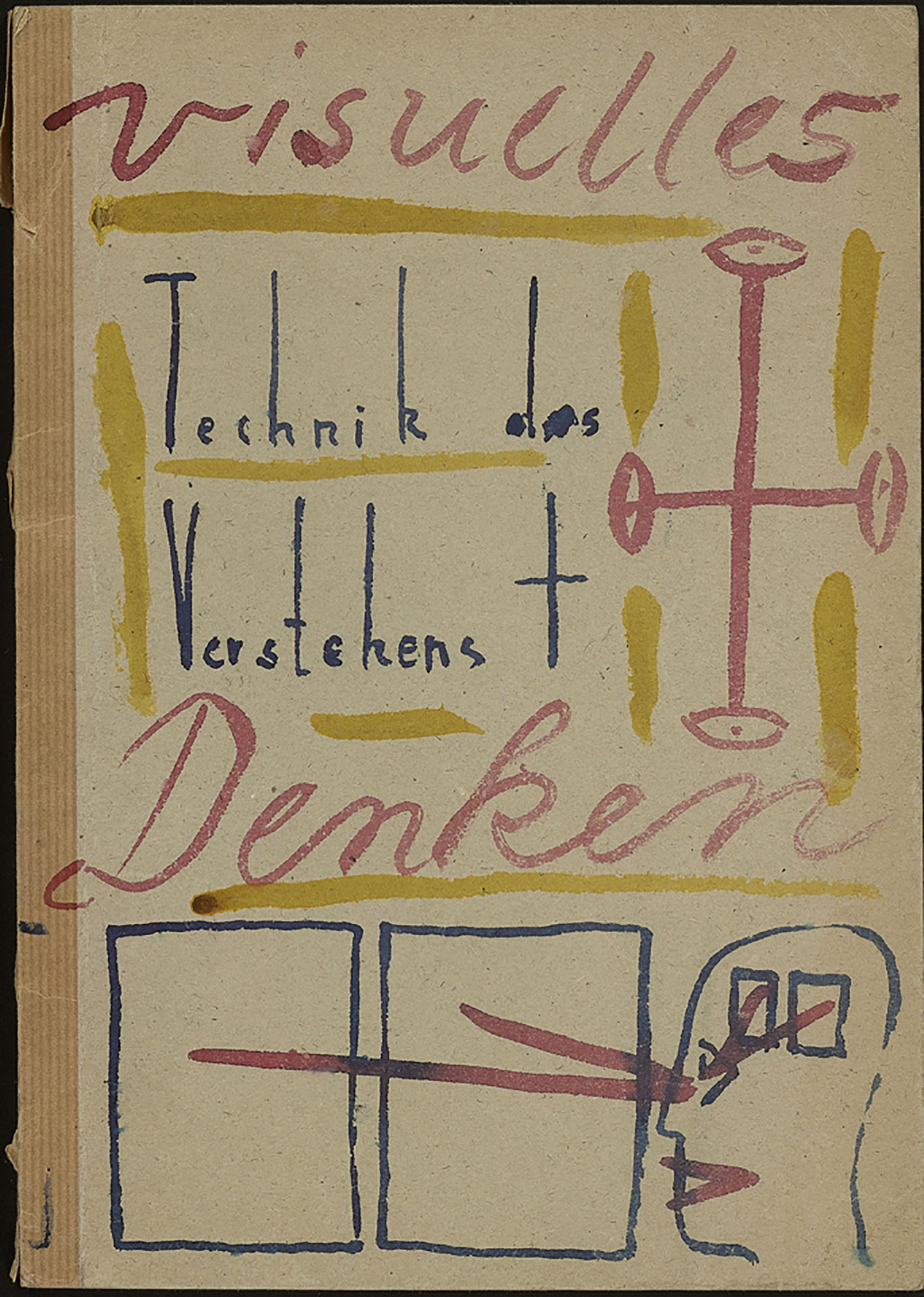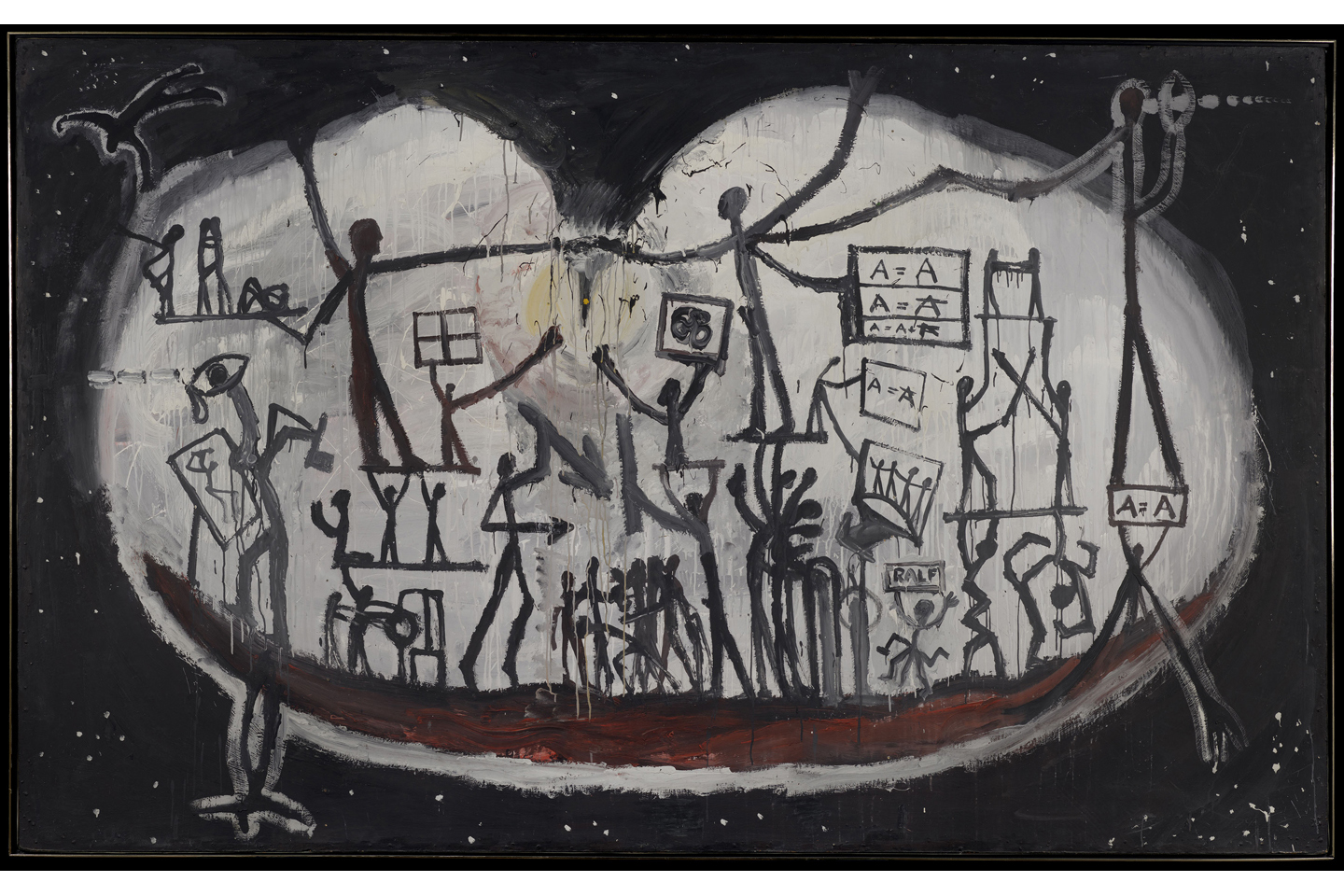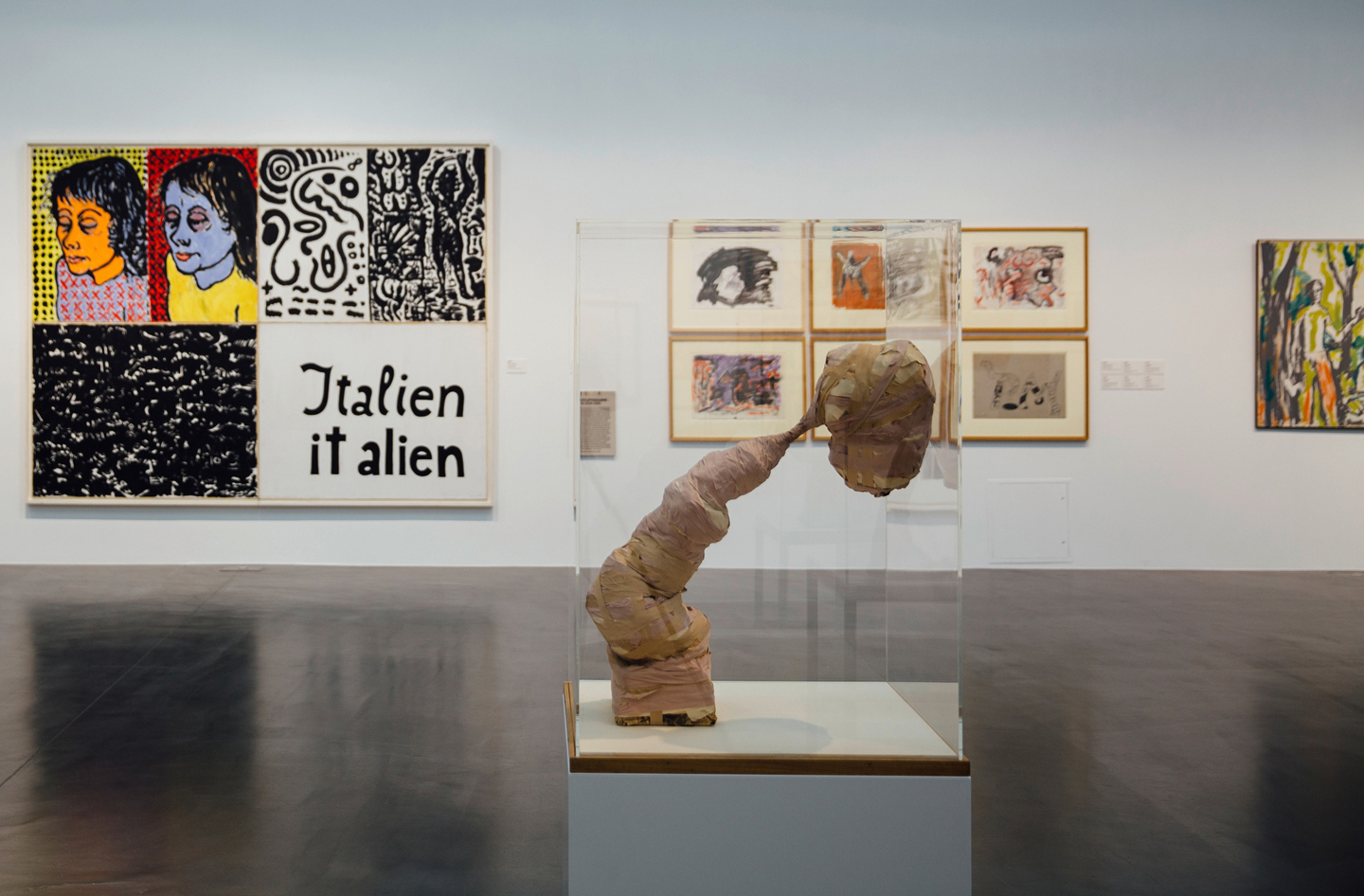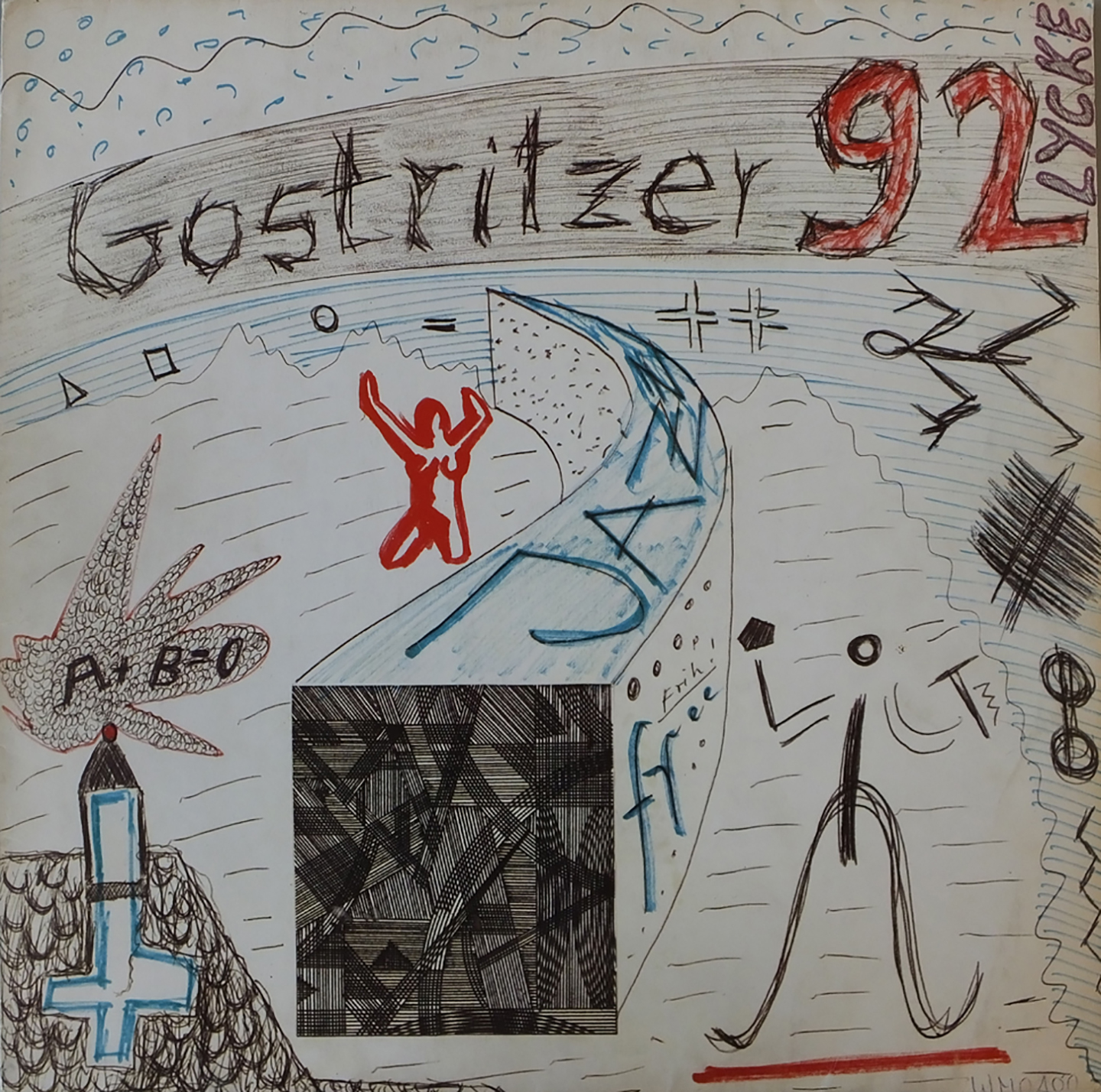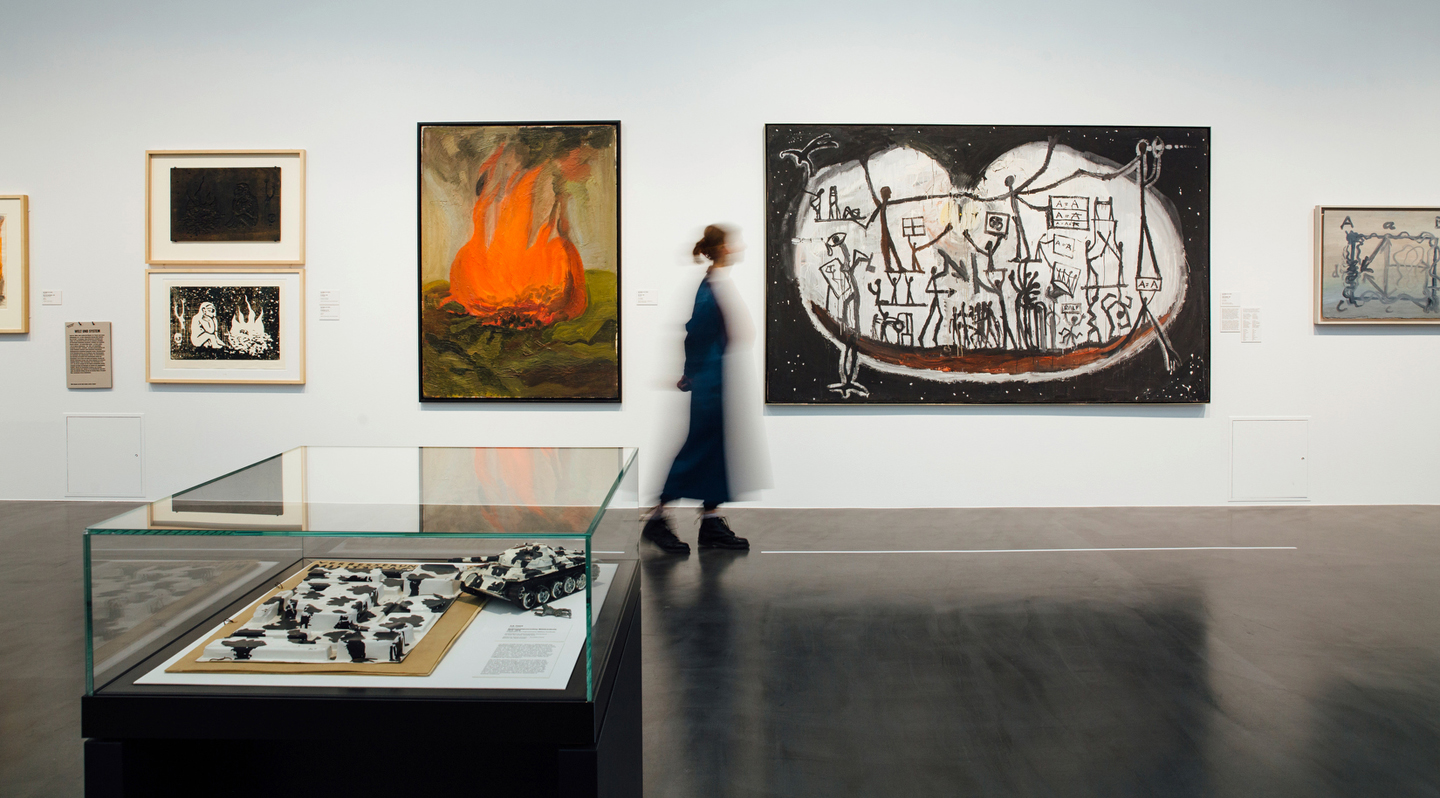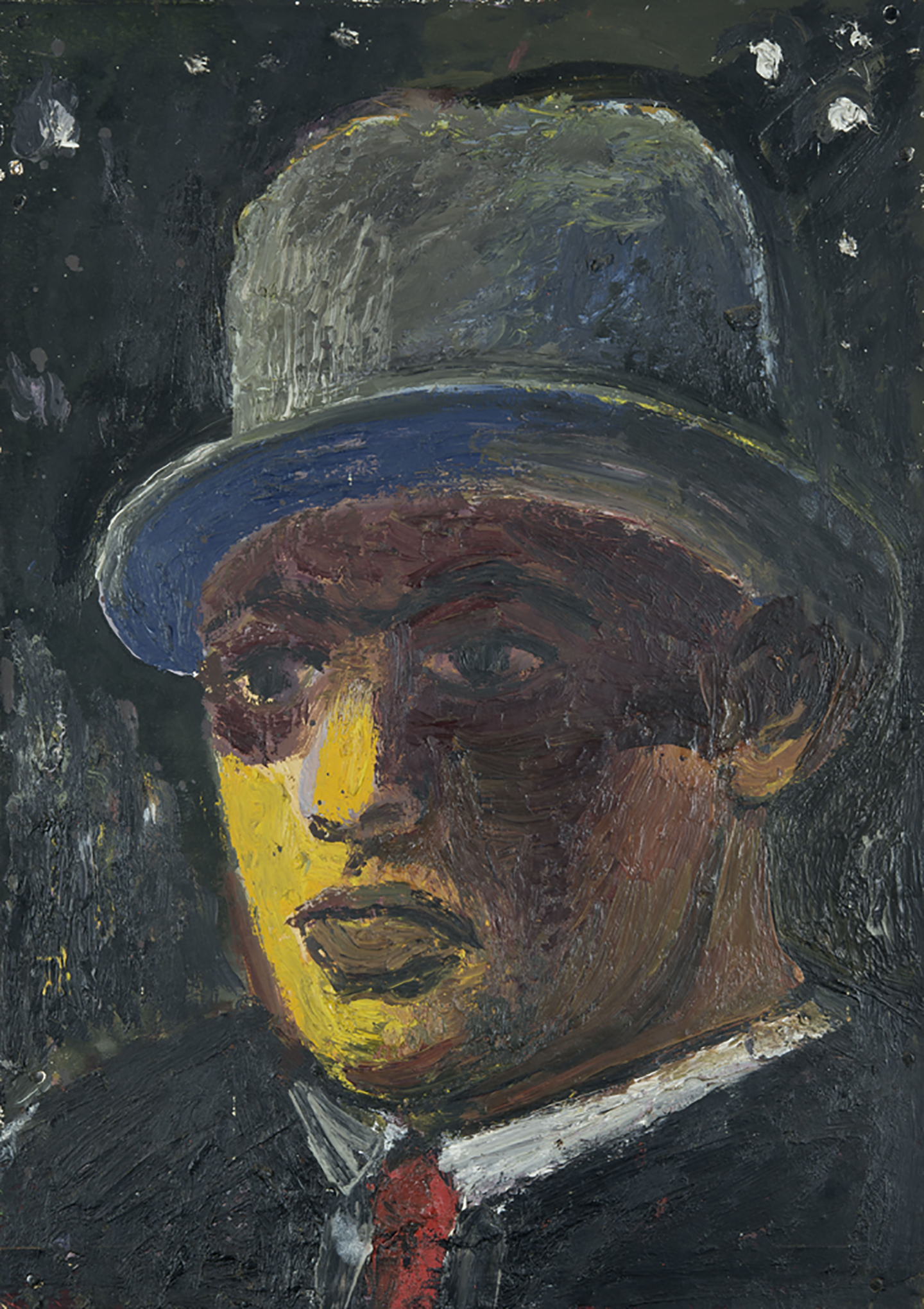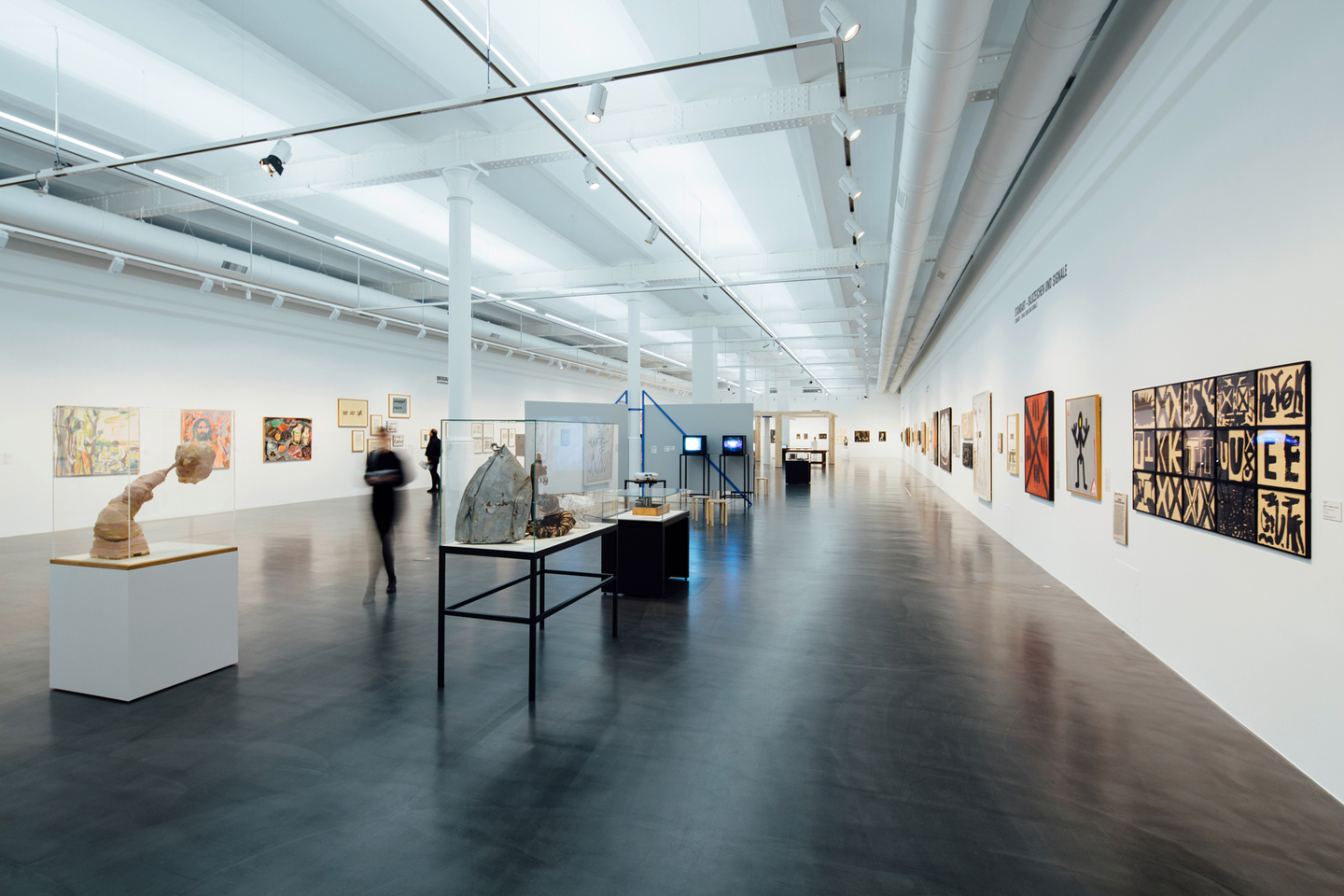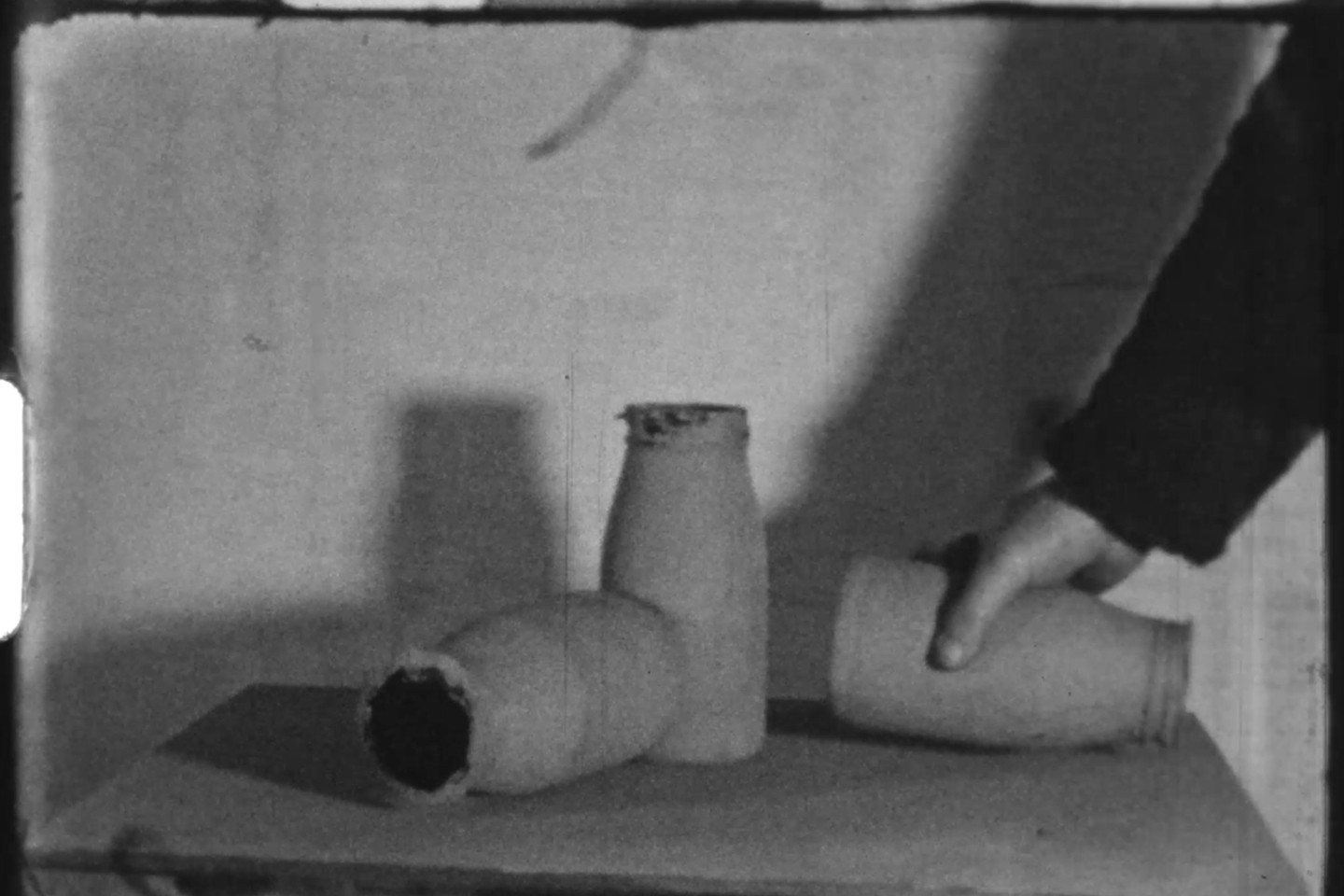 It all started in Dresden with an act of artistic self-assertion: Barred from the academy and official art establishment in the GDR, Ralf Winkler – later known under the pseudonym A.R. Penck (1939–2017) – simply declared himself an artist. To commemorate his 80th birthday, the Albertinum of the Staatliche Kunstsammlungen Dresden (SKD) is celebrating the internationally renowned, exceptional artist with the exhibition "I however am from Dresden (check it out man, check it out)". The show is intended as a look at Penck's Dresden years and focuses on his previously largely unrecognised, yet diverse and artistic work as a Super-8 videographer, musician and his sketch and artist's books.
Until his emigration in 1980, A.R. Penck was considered the secret star of Dresden's art scene. He never found official recognition in the GDR; he was denied the opportunity to study art and become a member of the state Association of Visual Artists (VBK). Yet Penck was no dissident. Like many other artists, he believed until the 1970s that the system could be reformed, and viewed his artistic work as a contribution to analysing and solving existing problems. While he organised underground exhibitions and group projects in the GDR, he was already a well-established artist in the West German art scene.
The exhibition includes over 30 sketches, unique and artist's books in addition to the paintings, drawings and sculptures. His rediscovered Super-8 videos also give an insight into his cinematic oeuvre. Penck's musical projects are also represented: visitors can listen to previously unpublished recordings and a selection from his numerous records.
In the late 1960s, A.R. Penck began making Super-8 films with his friend and fellow artist Wolfgang Opitz. They were the first to use the home movie format to make art in the GDR, producing over 20 such films by 1980. Much of this material was researched and digitalised in preparation for the exhibition, so that these films can now be presented to a wider audience. The unique and artist's books question conventional reading habits and serve as both a living archive and laboratory. In them, Penck creates, trials and develops his "artistic standard", "visual thinking" and the "methods of understanding".
Along the chronological work development, the exhibition also highlights his many collaborative projects with other artists. Besides the musical activities of Penck's early group of friends featuring Jürgen Böttcher (Strawalde), they include the free printing workshop "Obergrabenpresse" (founded in 1978), the group of artists "Lücke" (1971–76) and his cooperation with video artist Wolf Kahlen in Berlin (1980).
The exhibition will also première the documentary "Er nannte sich Y – der unbekannte A.R. Penck" (He called himself Y – the unknown A.R. Penck) by director and author Thomas Claus, produced with the support of Staatliche Kunstsammlungen Dresden. Thanks to previously unpublished material and insightful interviews with contemporaries, this documentary gives new perspectives on A.R. Penck's life and work prior to 1980.
At SKD Albertinum, Dresden
until 12 December 2019