EXHIBITIONS
Aaron Angell at Koppe Astner and GoMA, Glasgow
Close
1
2
3
4
5
6
7
8
9
10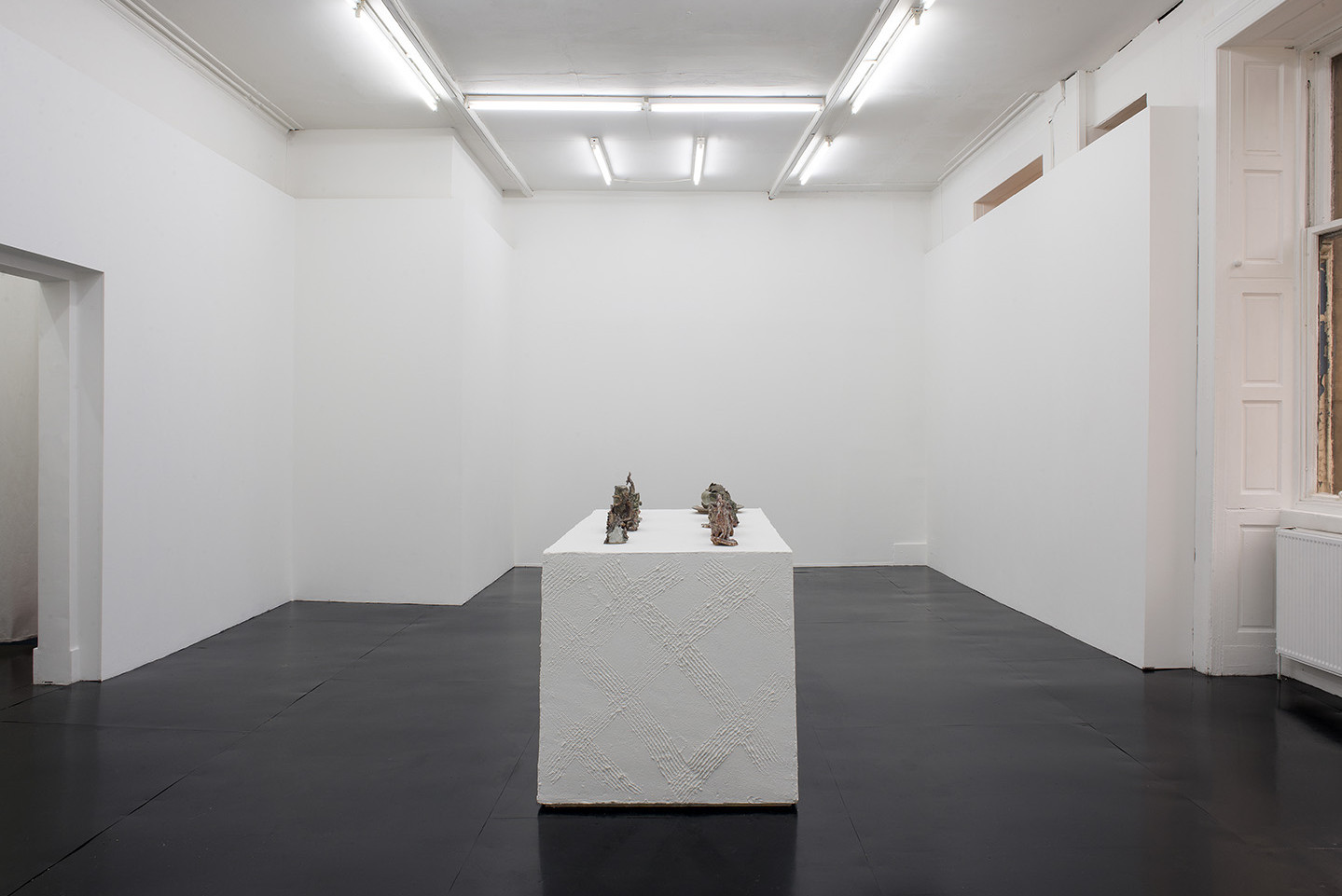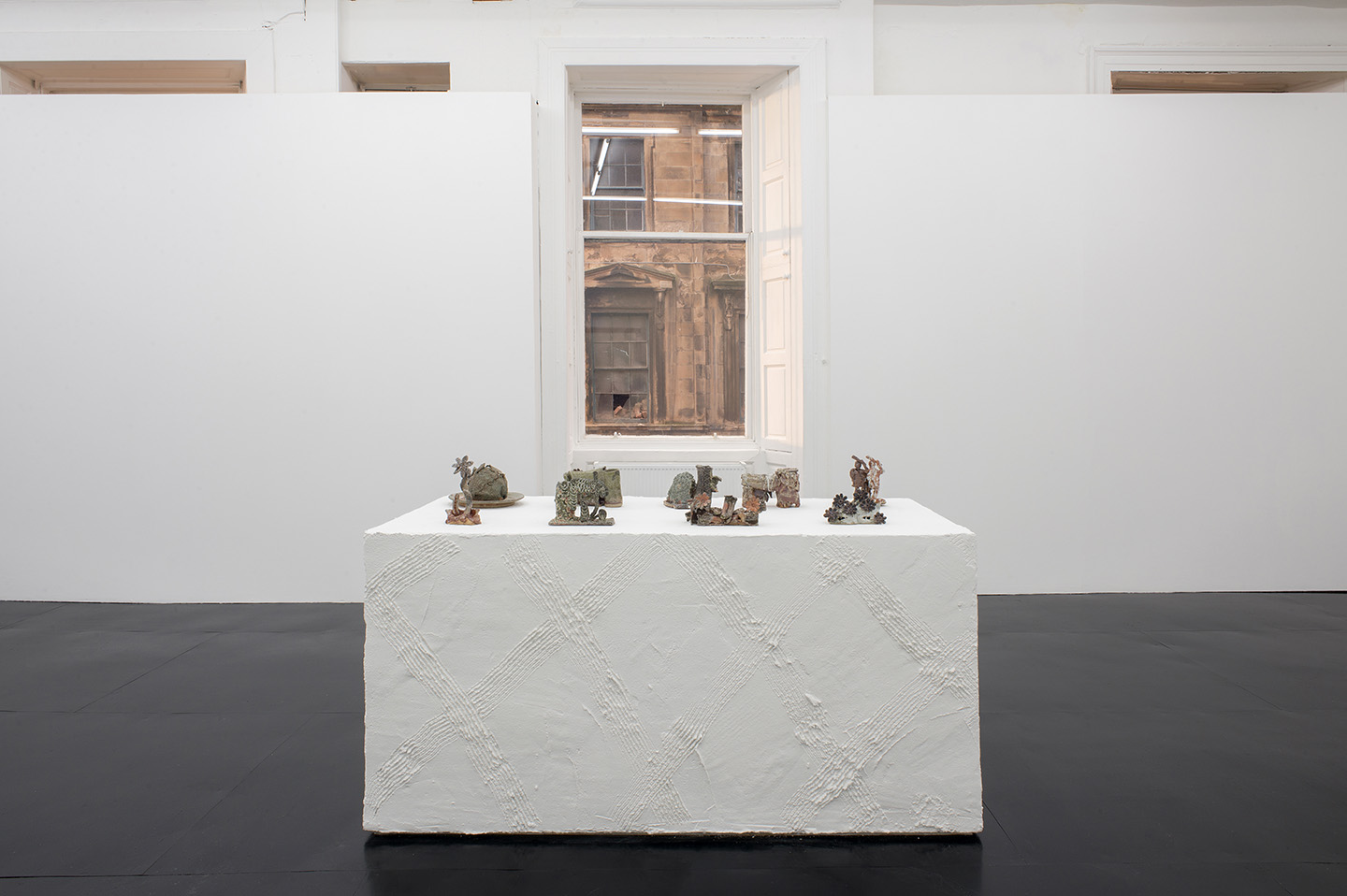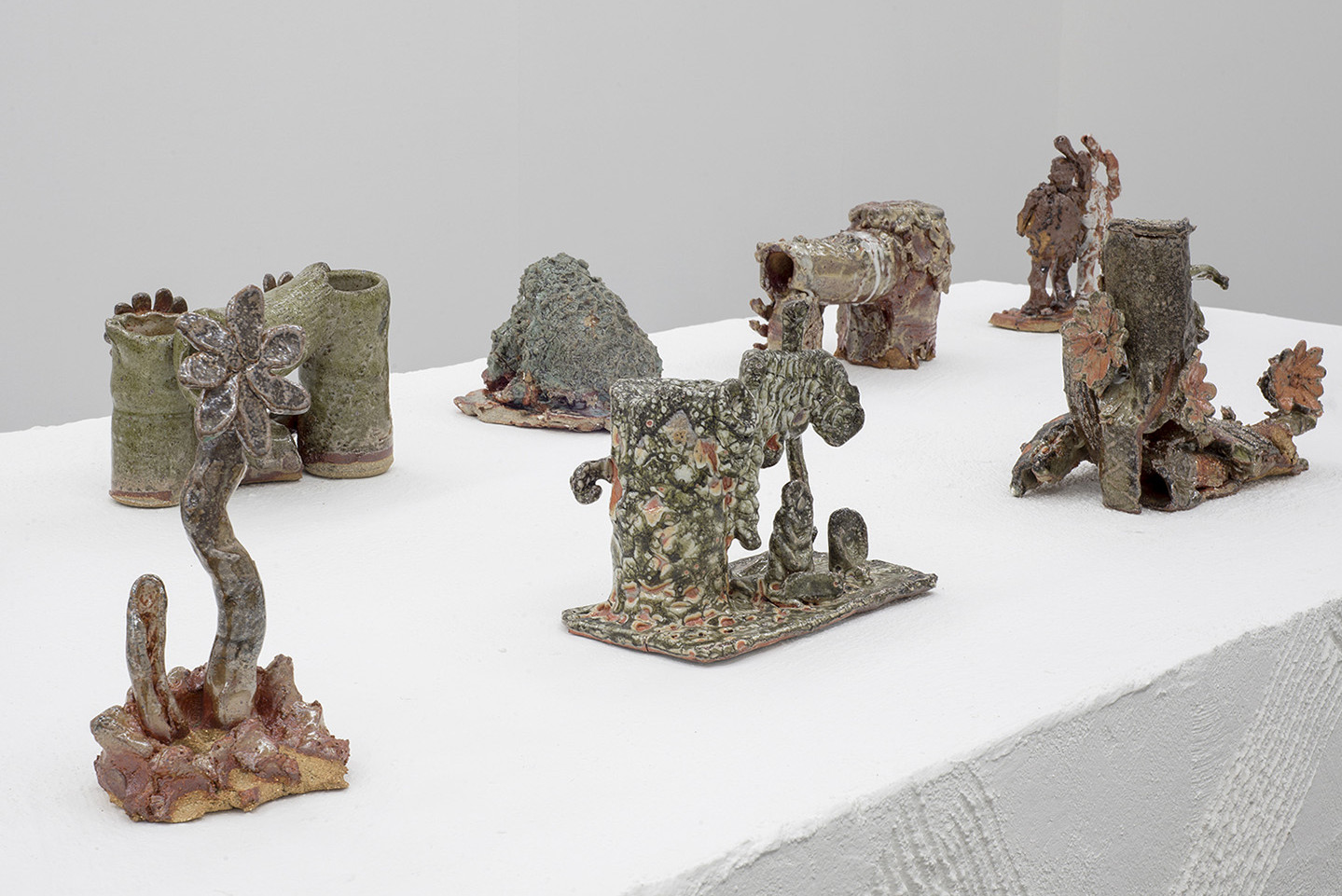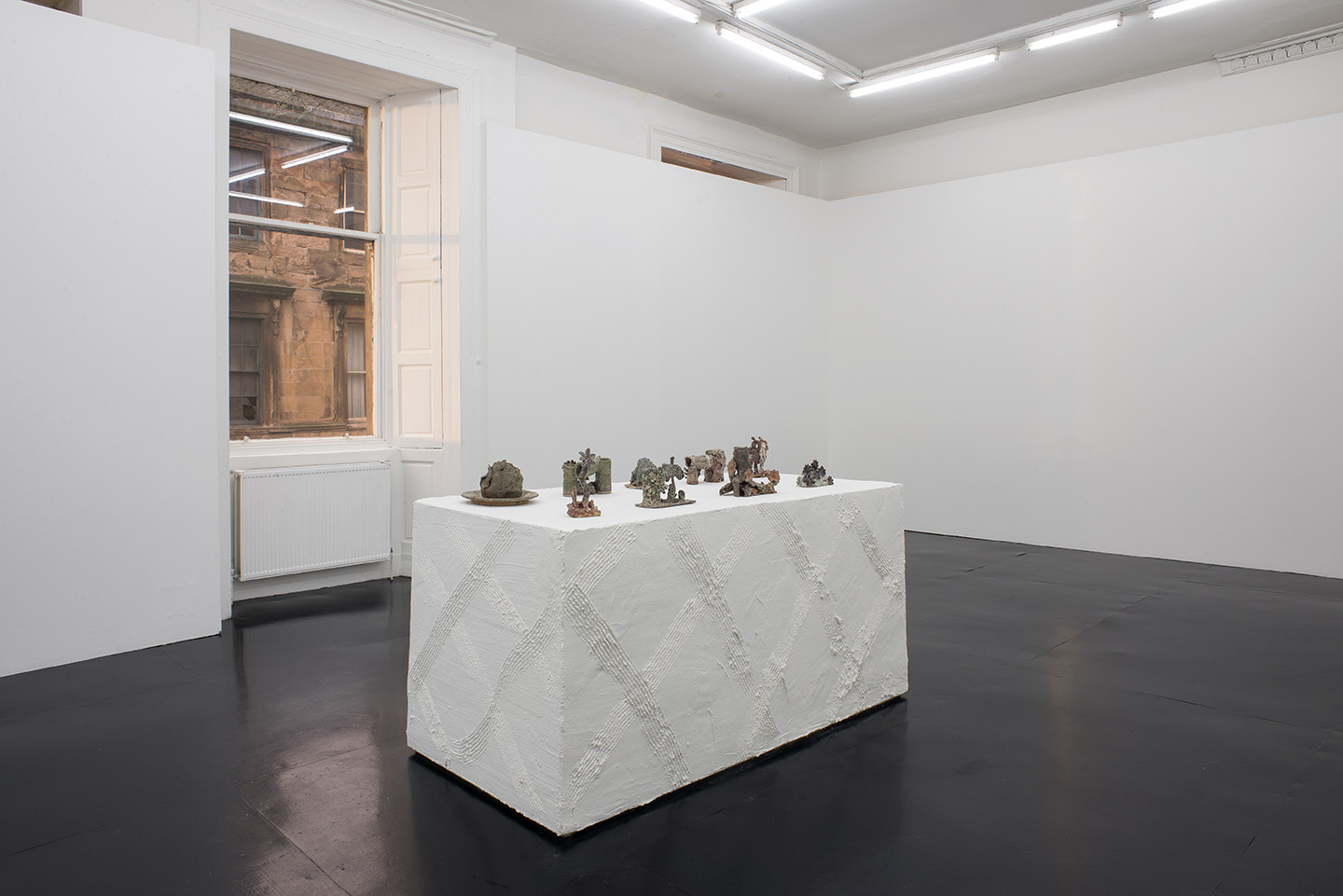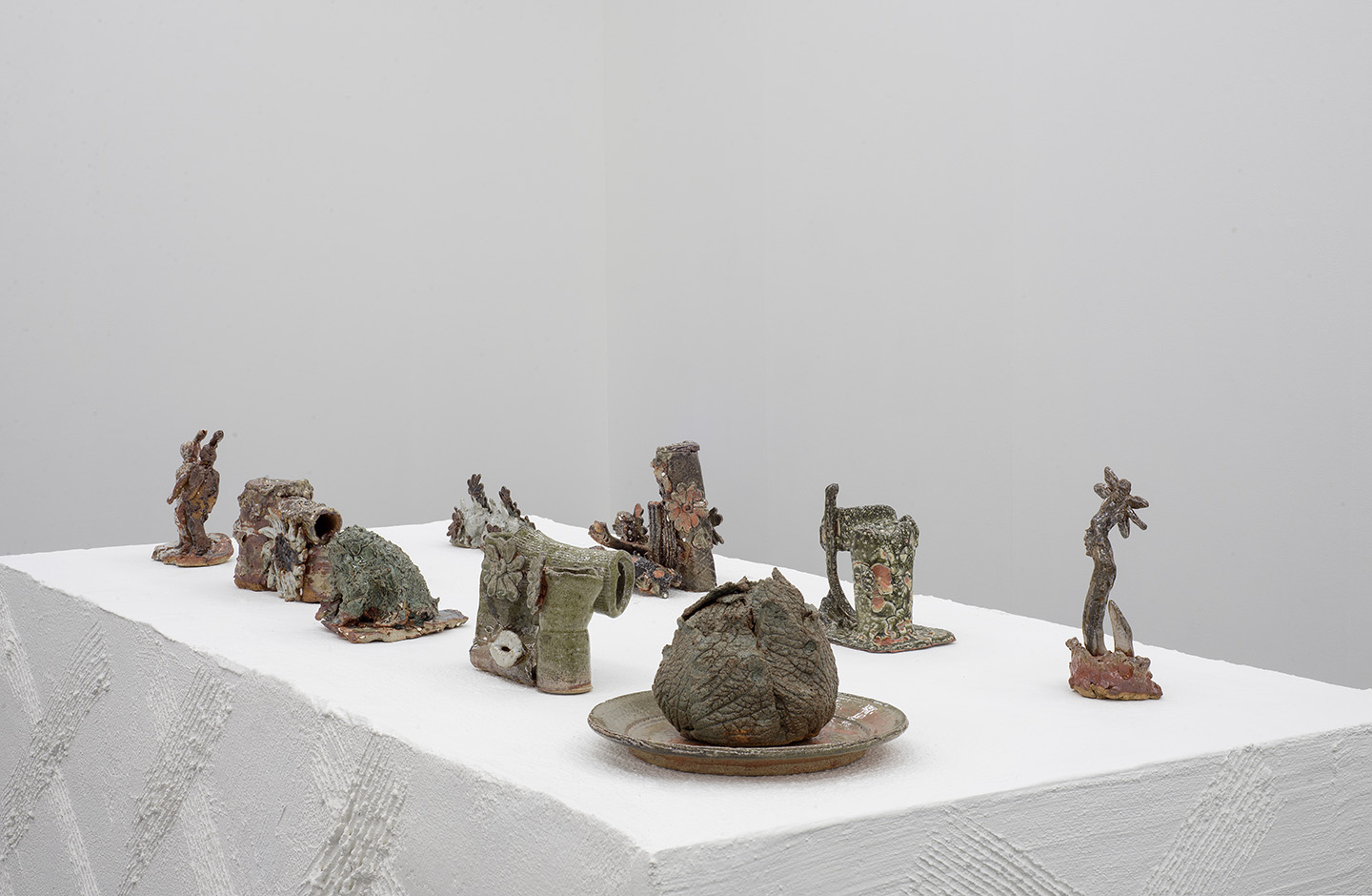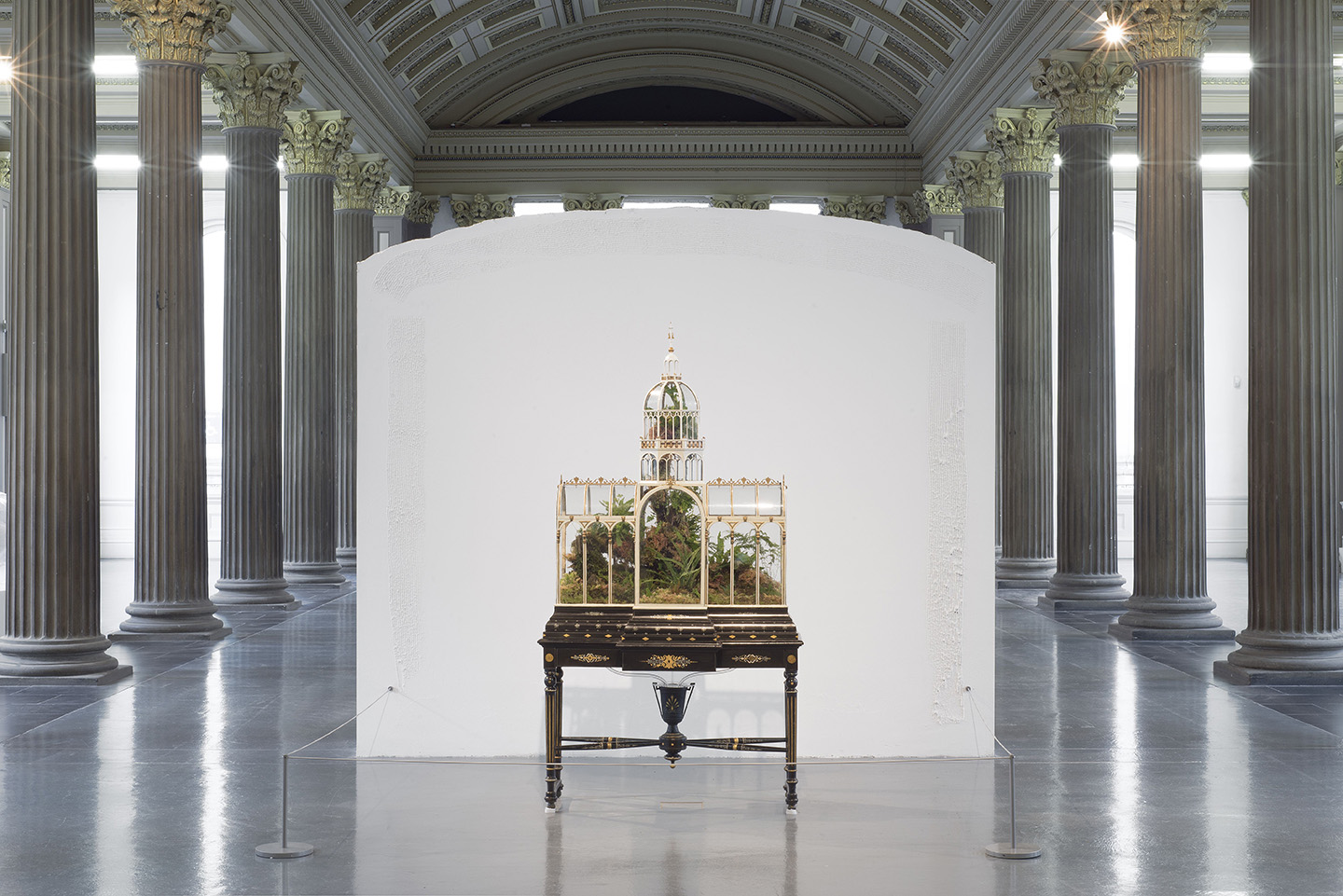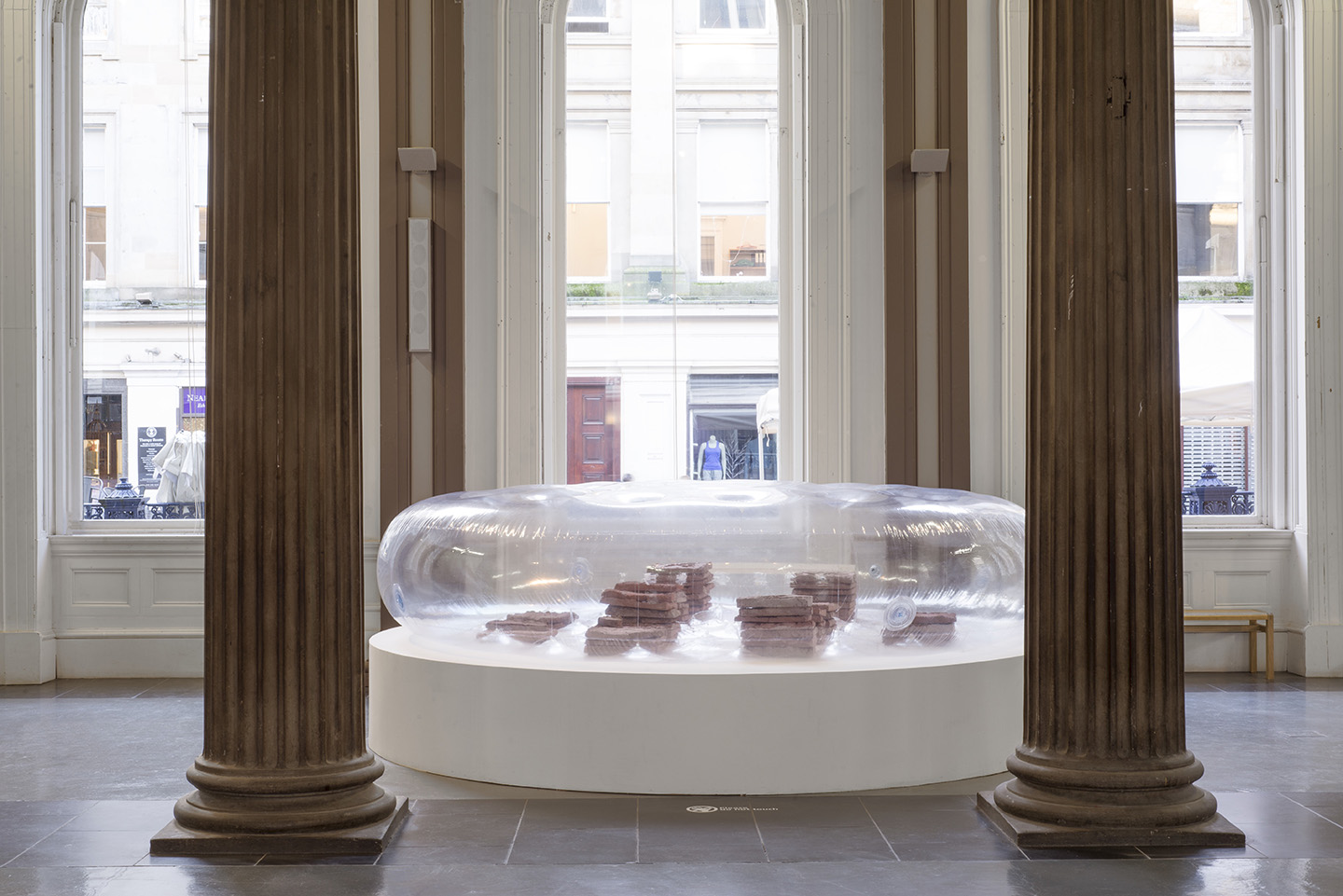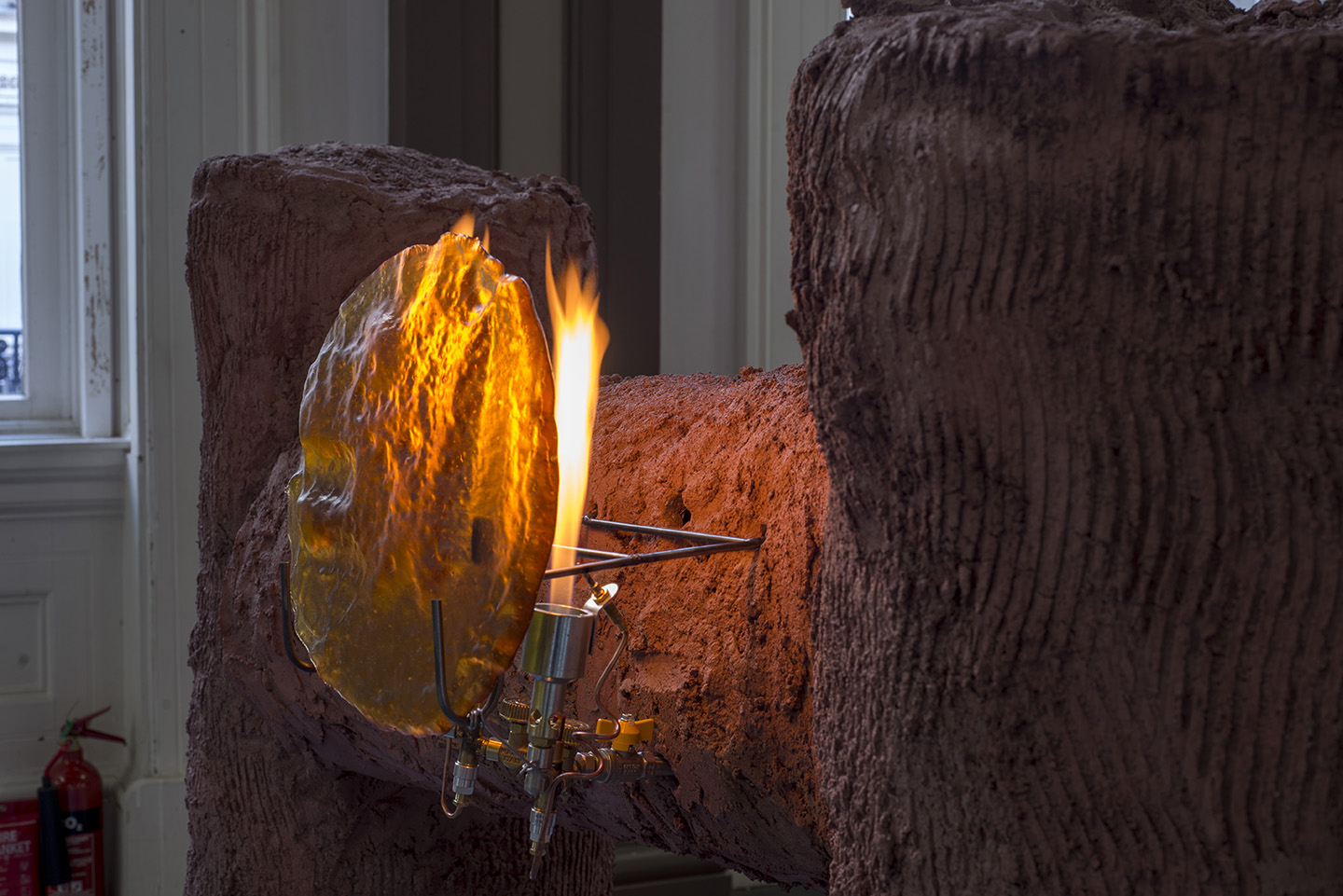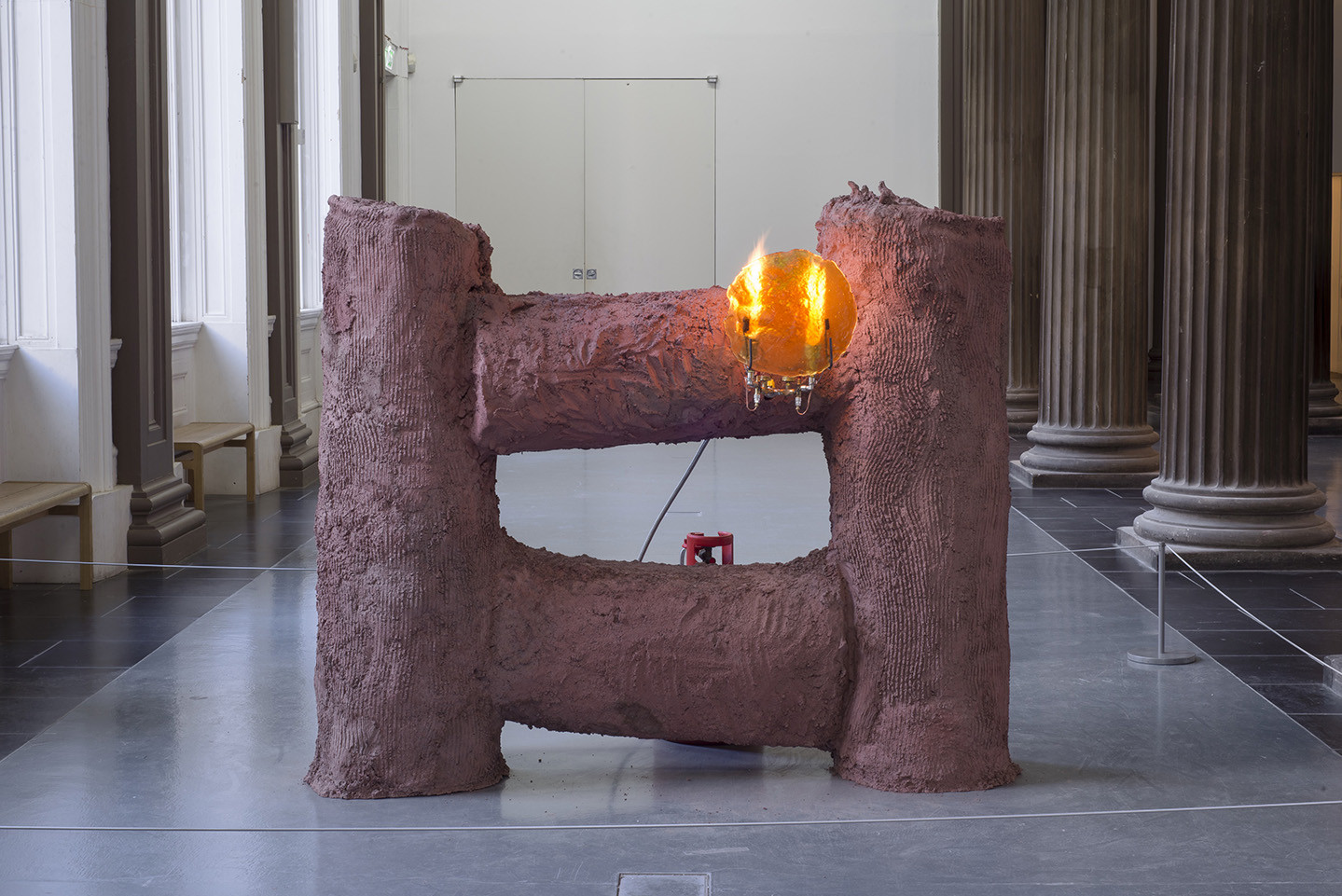 "More Sculpture about Dogs and Shadows" at Koppe Astner, Glasgow
Koppe Astner is delighted to present More Sculpture about Dogs and Shadows, Aaron Angell's first solo show with the gallery. Angell's unique visual language extracts imagery from a wide range of collected pictures and literary sources—faulty medieval histories, craft gestures, poetry, botany and landscape—implementing the malleability of the medium to allow symbols to transcend their ascribed attributes and narratives. Cranes and machine engines are recurring forms in this body of work. Based on fragments of images depicting the construction of medieval cathedrals and clad with large flowers, these structures appear as meaningful but dysfunctional objects while the blossoms, in their ceramic form become burnt and lifeless. Cabbage Platter revisits the story of John the Baptist who's decapitated head was served to Salome on a platter. Here, John the Baptist's head is replaced with a cabbage— one of Angell's various formal reinterpretations of this biblical story. These nine new sculptures are gas-fired at a high temperature and display the results of Angell's recent experimentations with Shino glazing. Angell has also introduced sawdust and granite to his usual ceramic body mix, enabling a faster and more direct working process, an imitation of the style of Japanese Iga ware. A limited edition print, produced in collaboration with poet Lucy Mercer accompanies More Sculpture about Dogs and Shadows. This poster poem is the first in a series by Angell and Mercer. The exhibition also coincides with Angell's solo show at Gallery of Modern Art, Glasgow.
at Koppe Astner, Glasgow
until 10 March 2018
Aaron Angell at GoMA, Glasgow
Aaron Angell presents a series of new works including ceramic sculpture, inflatables, painting, Victorian furniture and plant life to create an anachronistic interior, which mines various points in history and unusual hobbyist cultures to develop a large scale, immersive exhibition.
At the exhibition's heart is Glasgow Museums' notable and recently conserved Wardian case. This Victorian fern case will be displayed for the first time in over a quarter of a century. It was conserved especially for the exhibition and is to be fully planted with a range of ferns and mosses in a style reminiscent of its original display in the mid-nineteenth century. One of the very few surviving, original Wardian Cases, the piece was built a stone's throw from GoMA and dates from around 1860. It is without doubt one of the finest ever made.
The centrepiece of this show is approximately the most Victorian object ever manufactured. It has it all. Fetishisation of the most stolid aspects of the classical world, the bondage of wildness and growth, even the concealed sexual organs of the ferns and mosses themselves. It is also, almost by mistake, a prototype for the radical biotopic architecture of the mid-20th century.
As an exhibition space without any proper walls, I was interested in contrasting the case with a treatment of the hall at GoMA as a basic exercise in open plan interior design. The cliché of the loft, the archipelago of stations, objects, and pools of light. This is much more a house for a couple than an exhibition of my work. Aaron Angell 2017
Alongside the case will be four new sculptures – a piece of inflatable furniture filled with a mock hypocaust heating system, a methane 'sewer' gas lamp, a cabbage and a cinerary urn. The lamp will feature the four pipe form that occurs throughout Angell's recent work and a sconce modelled on a Roman coin. Ceramic works, made shortly after Angell's recent residency at the Leach Pottery in St Ives, are based on the profile of Roman cineraria or cinerary urns intended for the remains of married couples. Having never visited Italy, the history of the Roman civilization remains "Literary and ridiculous" to Angell, a malleable idea rather than a historical fact.
In a continuation of the artist's interest in problems of scale, hobbyist aesthetics and poetic thought, Angell will also display a giant flatpol cabbage, presented as a sculpture. Grown by expert giant vegetable grower Kevin Fortey the cabbage will be housed in a concrete artist-made planter. The cabbage, like the ferns and mosses, will continue to grow during the exhibition's run, offering the idea of the exhibition as a living extension of Angell's practice.
All of the works reference the complex history of GoMA's site as a residence, garden, and neoclassical fancy. They continue Angell's interest in marginal forms of image making and collapse the distinction between high and low art. The intentionally amateurish look of his sculptural work, for example, is offset by the in depth, nuanced and detailed histories that Angell mines for reference and by the difficulty of the ceramic process itself.
at GoMA, Glasgow
until 18 March 2018