EXHIBITIONS
abc art berlin contemporary catalogue by Mousse Publishing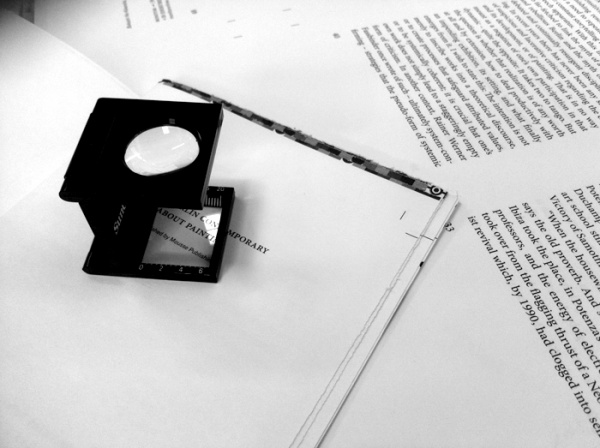 This year's edition of abc art berlin contemporary is themed about painting and takes place in Berlin from September 7th to the 11th. The show will feature some 130 artists represented by 125 international galleries. Conceived as a showcase of contemporary painting, the exhibition will also feature installations, works on paper, video, photography and sculpture which deal thematically with painting as a medium.
For this year's edition Mousse Publishing has published the abc exhibition catalogue distributed as of 7 September and on sale at the fair or directly through moussepublishing.com
Designed with a hybrid format – a cross between a magazine, essay and novel – the abc catalogue will be a valuable guide for visitors but also an instrument to find and collect information for those who want to investigate painting and its influence on today's world.

It is a publishing project with a powerful visual and publishing identity that will include a selection of special contributions by Nick Currie, Marc Glöde, Rita Kersting and Dieter Roelstraete, as well as a conversation between Kirsty Bell and Alexander Schröder. In short, it will serve as a statement on the state of painting today.
—-
—
Pages: 192
Language: English
Date: 2011
Dimensions (Height x Width): 20 x 12 cm
Color: color
ISBN: 9788896501733
Price: € 10,00