EXHIBITIONS
Absalon Kirkeby "Fencing" at Peter Amby, Copenhagen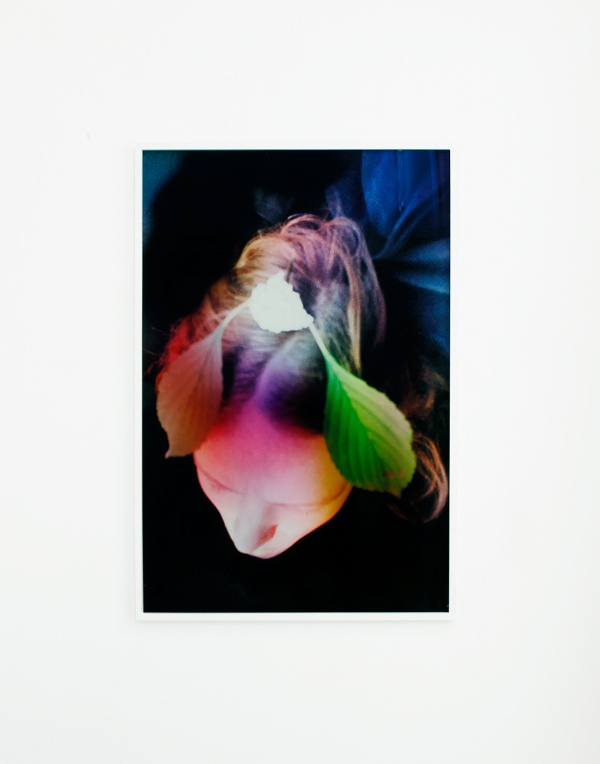 Absalon Kirkeby works primarely on the borders of photography.
The unofficial title of the show is 'HEN'. The word 'HEN' has multiple definitions that refers to very different meanings dependent on the language it is read in: In Swedish it is a rather new gender-neutral term that can replace the gender-definitive words he or she. In Danish 'HEN' marks a direction or a movement. To go somewhere. In english it refers to an adult female animal.
The undefined meaning of the title is very parallel to that of the works by Absalon Kirkeby. Much becomes abstract and even though there are recognizable elements, it is very difficult to describe what is percieved from the images. The concrete becomes form and the abstract becomes tactile. The imagery is dreamlike and introverted observations where the clues of what is depicted in some cases becomes even more hidden for the viewer due to the hard manipulations done to the work: Blocks of color or spray that hides the focus of the actual image.
A part of the process for the artist is to is to keep him self awake for several days when photographing. This leaves him in a trance like state that is similar to the state between sleep and awake; The focus and/of sensitivity is distorted and color and reality intertwine.
Absalon Kirkeby (b. 1983, DK) has done his studies at Goldsmiths and the sculpture school at The Royal Academy of Arts in Copenhagen under Professor Martin Erik Andersen.
This is Absalon Kirkeby's second solo exhibition at Peter Amby Gallery.
.
until 5 October 2013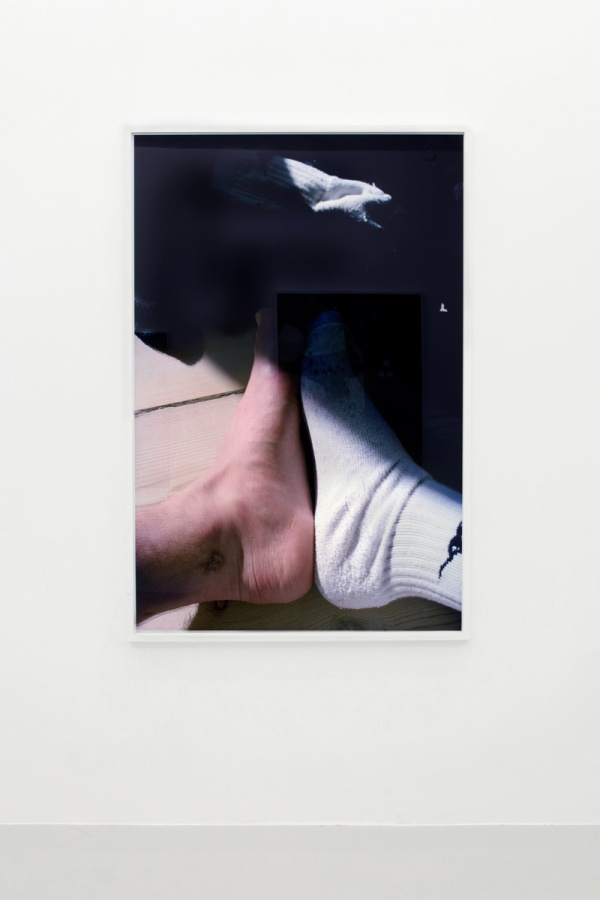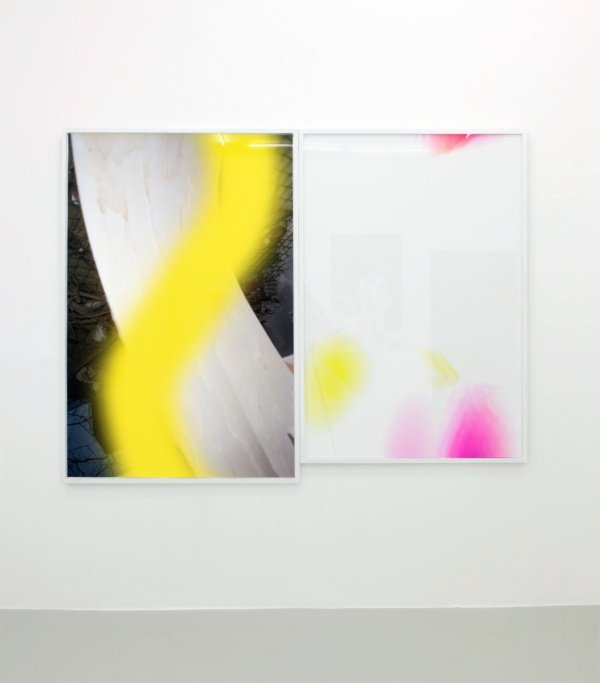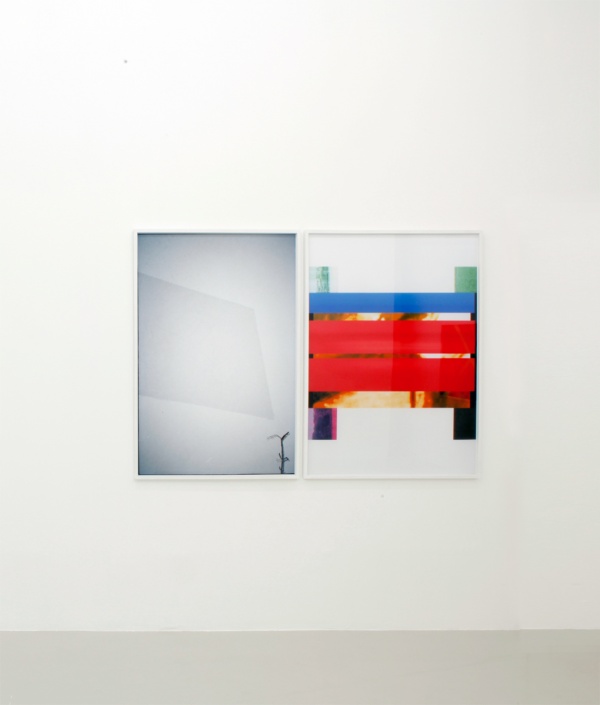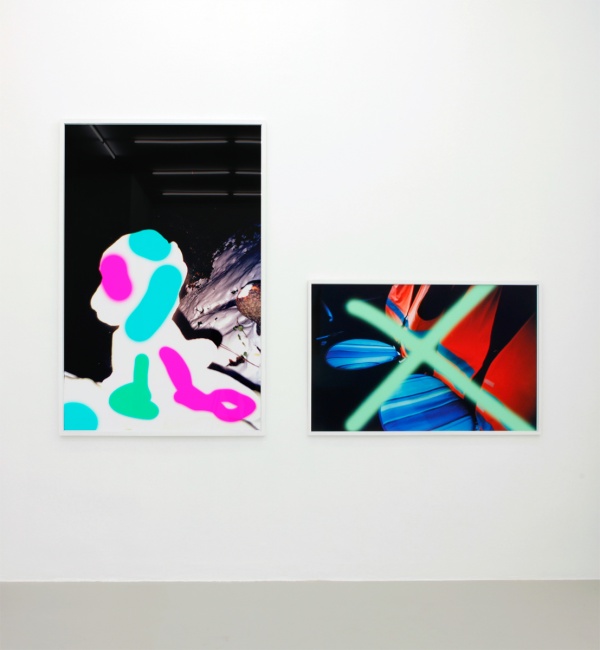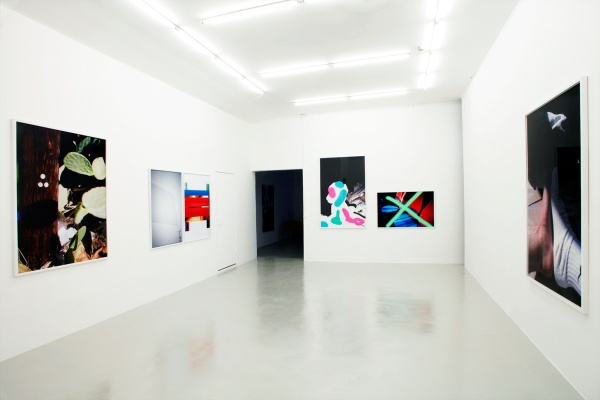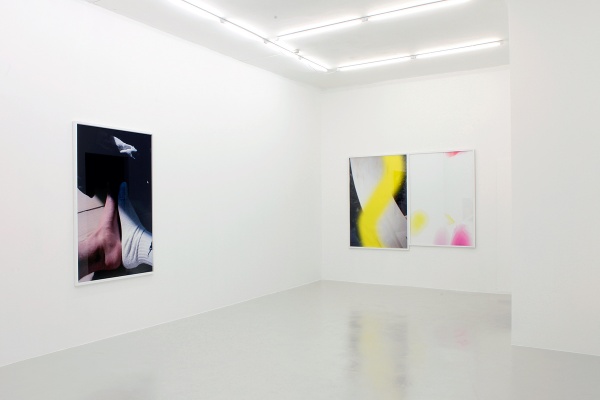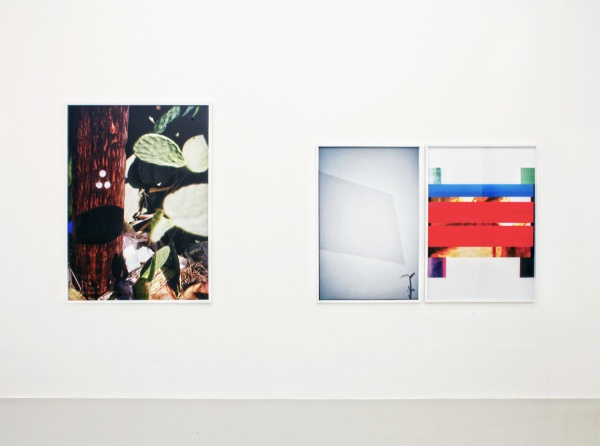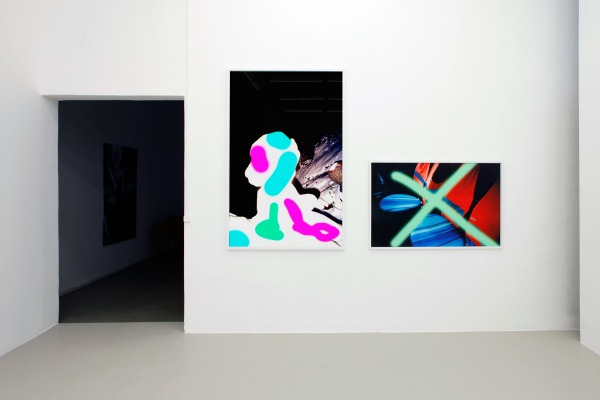 Absalon Kirkeby, "Fencing" installation view at Peter Amby, Copenhagen.
Courtesy: Peter Amby Gallery and the artist. Photo: Carsten Norholt