Corporate Identities Mobile Apps
Addio anni 70, Arte a Milano 1969-80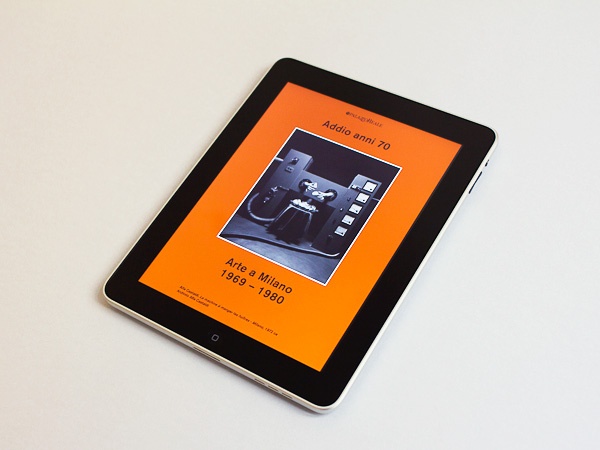 Addio anni 70
Arte a Milano 1969-80
May ~ 2012
Corporate Identities, Mobile App
Addio anni 70, Arte a Milano 1969-80 is an exhibition conceived and produced by Comune di Milano for the spaces of Palazzo Reale, on view from May 30 to September 2, 2012.

The exhibition, curated by Francesco Bonami and Paola Nicolin, gathers efforts by many remarkable personalities who were part of the artistic and cultural life of the city throughout the controversial decade of the Seventies.
Mousse has done the art direction for the identity of the project and published a guide in two different versions: a free journal distributed during the exhibition, and a digital catalogue for iPad, free as well, to be downloaded from the iTunes Store. Moreover, in conjunction with the exhibition, Mousse has edited and published a book with Paola Nicolin, under the same title.