EXHIBITIONS
Adriano Amaral "Rurais" at Galeria Jaqueline Martins, São Paulo
Close
1
2
3
4
5
6
7
8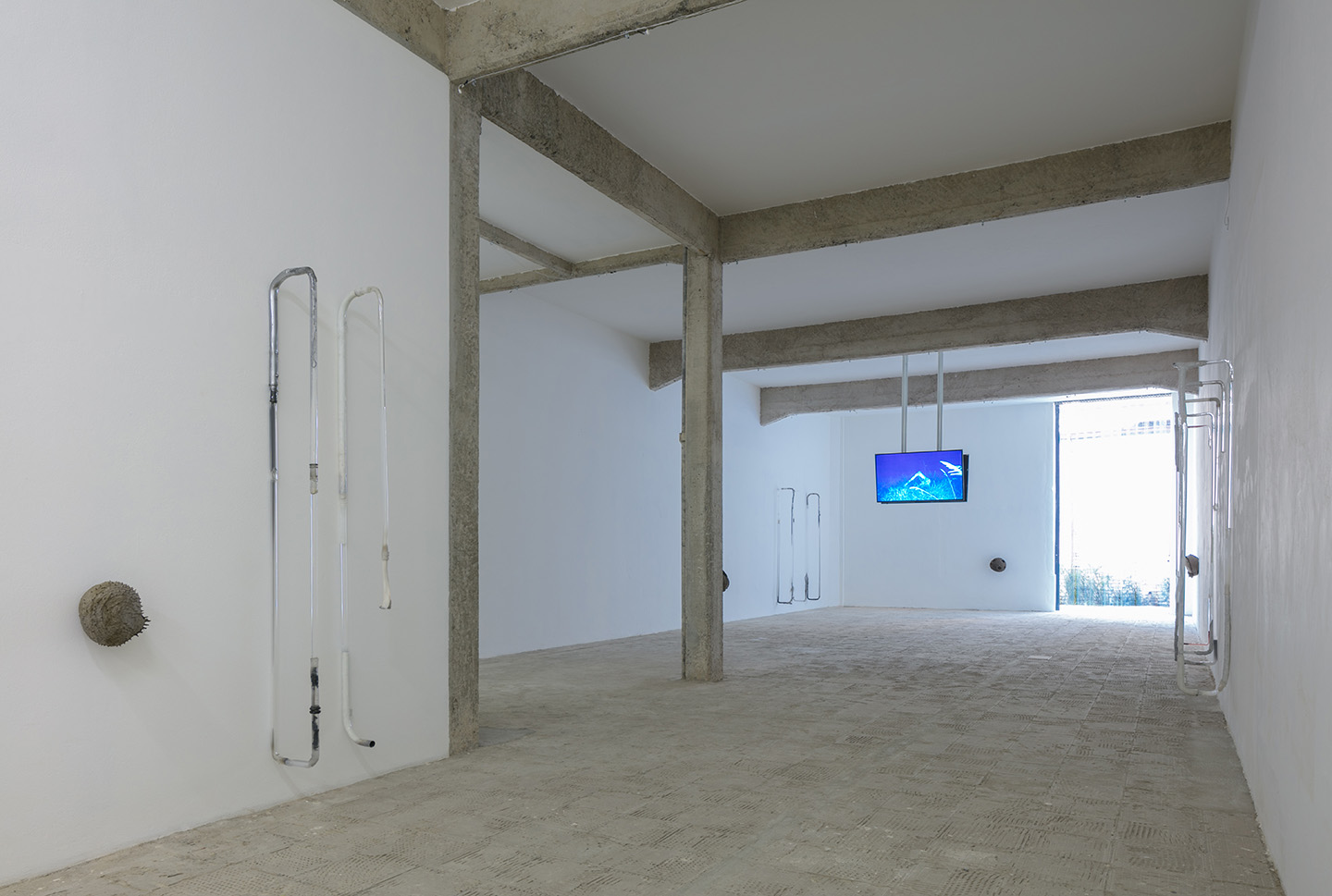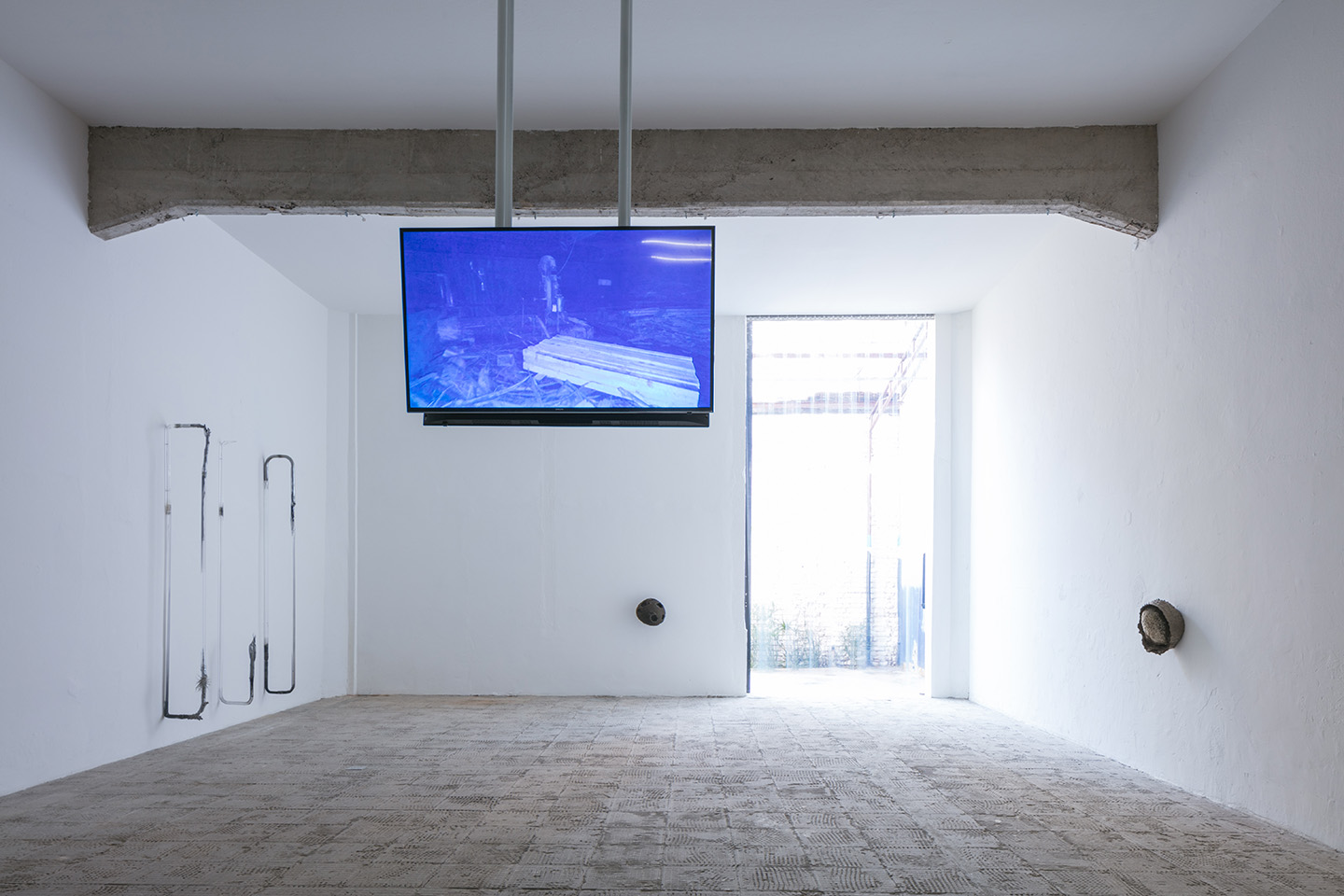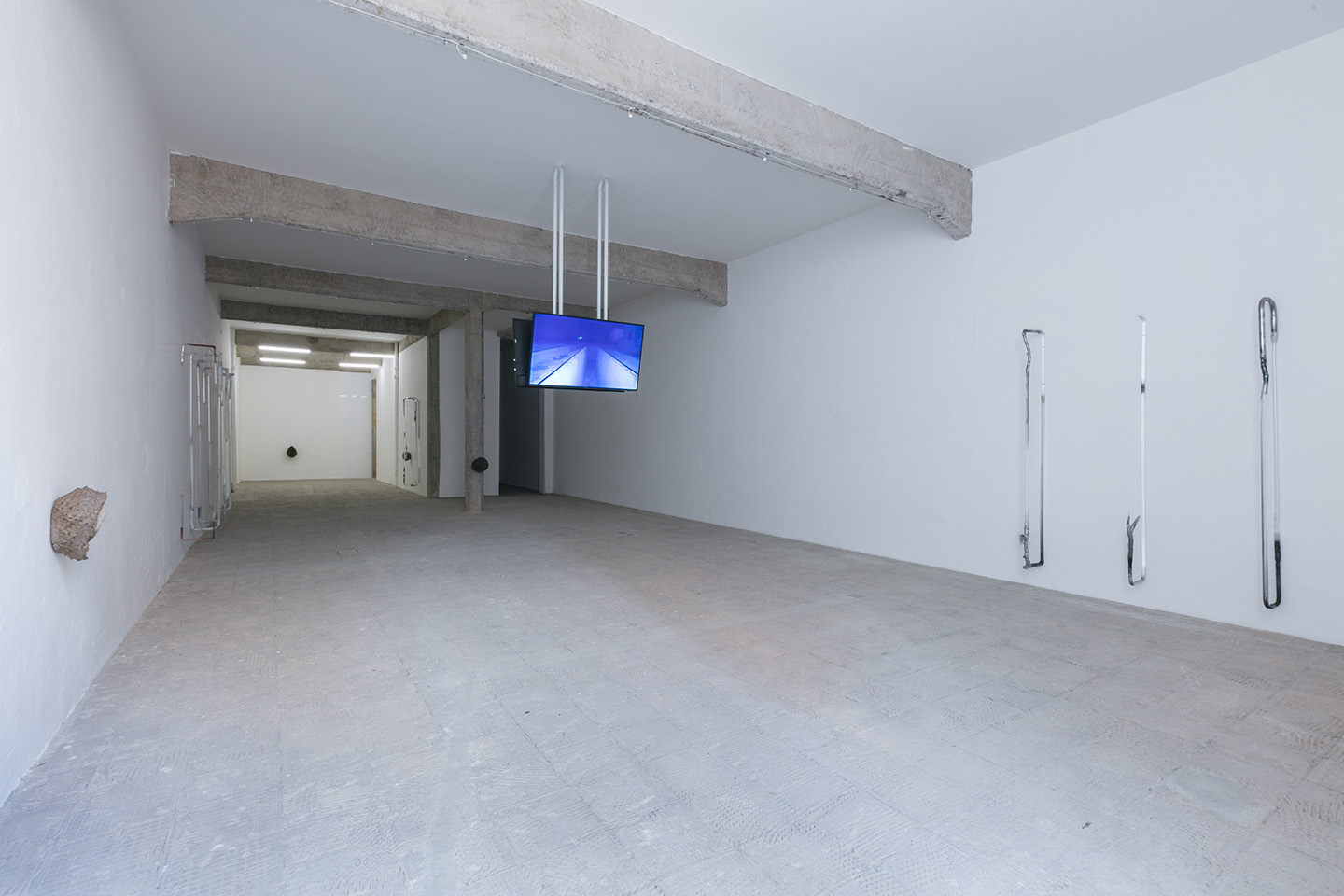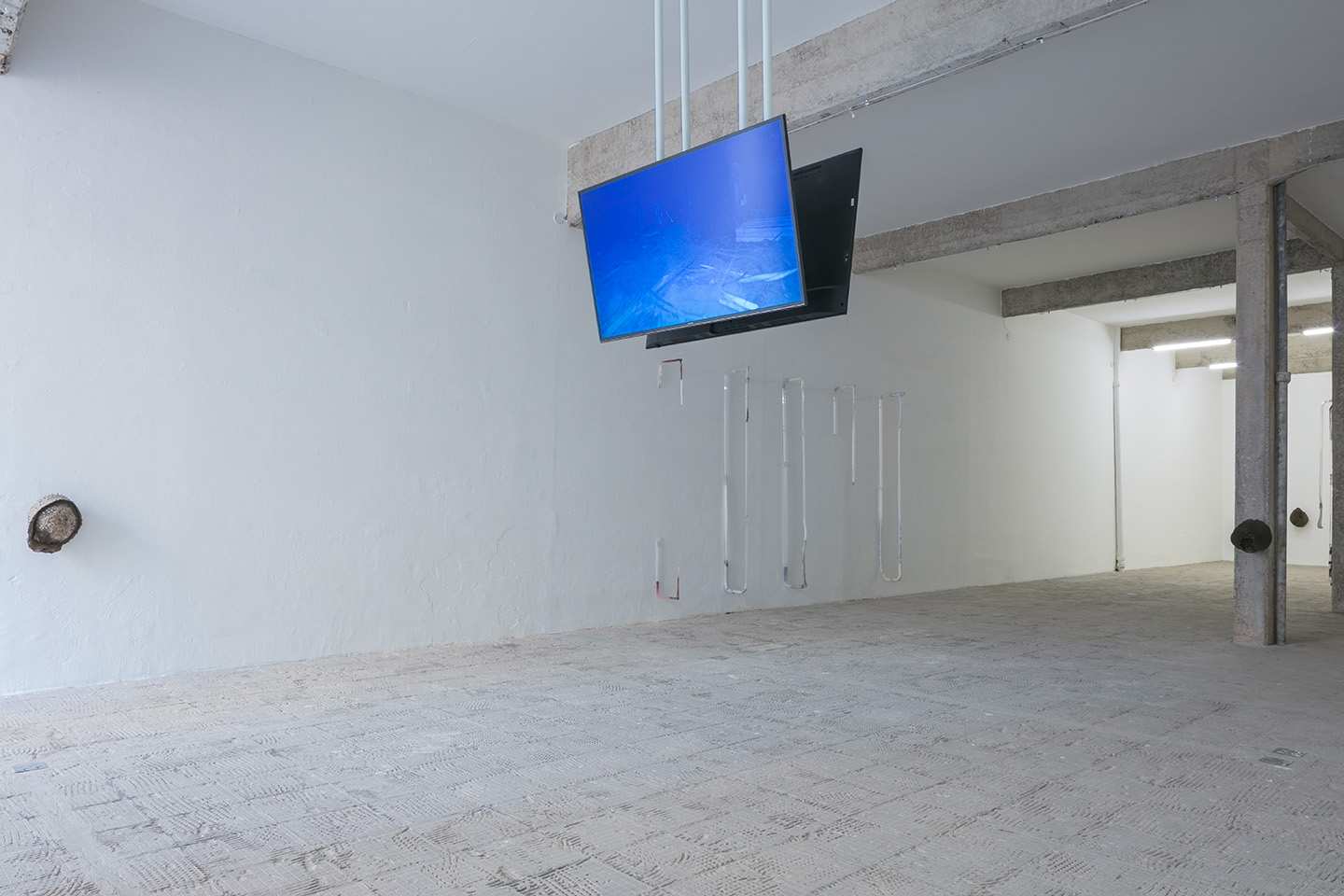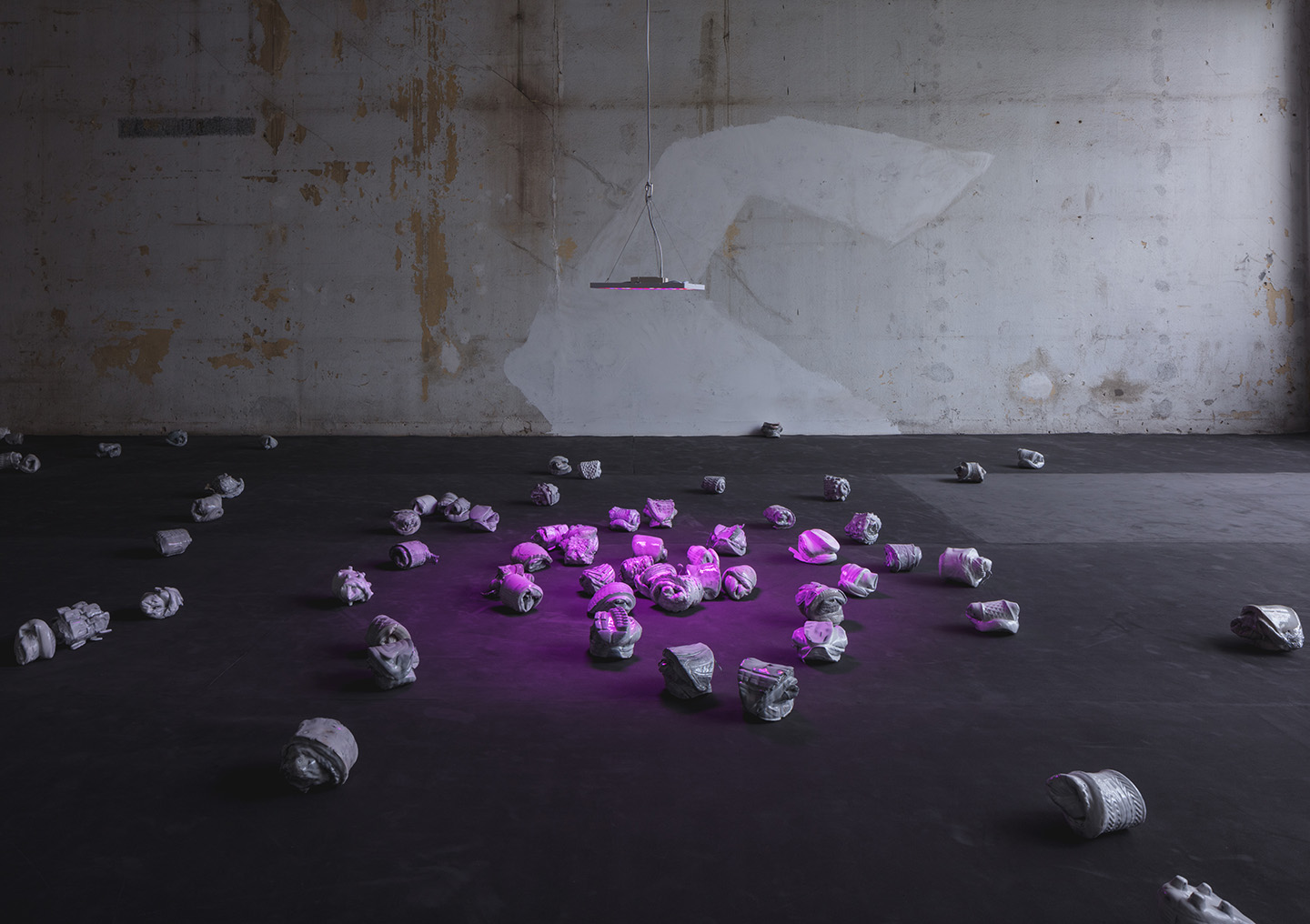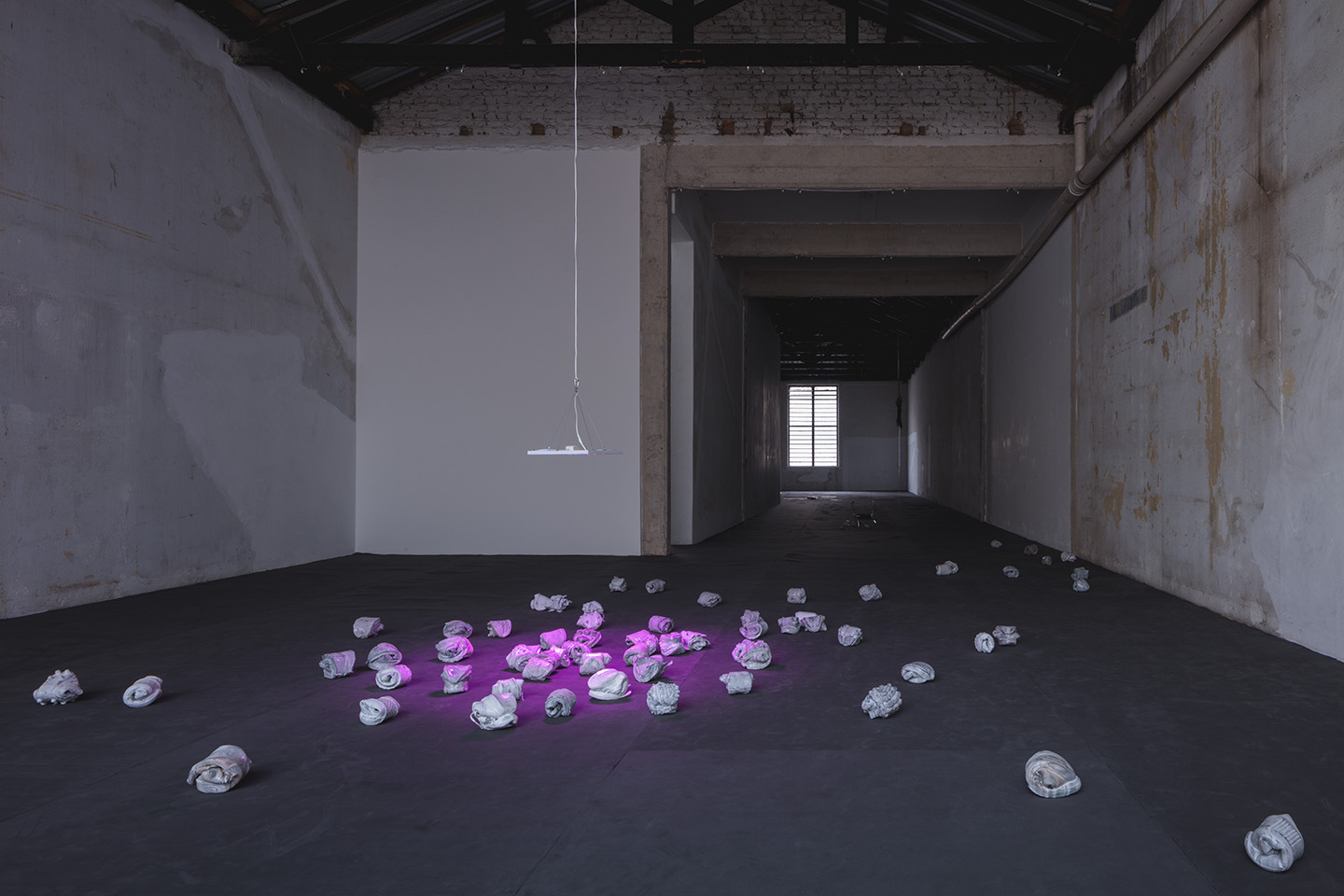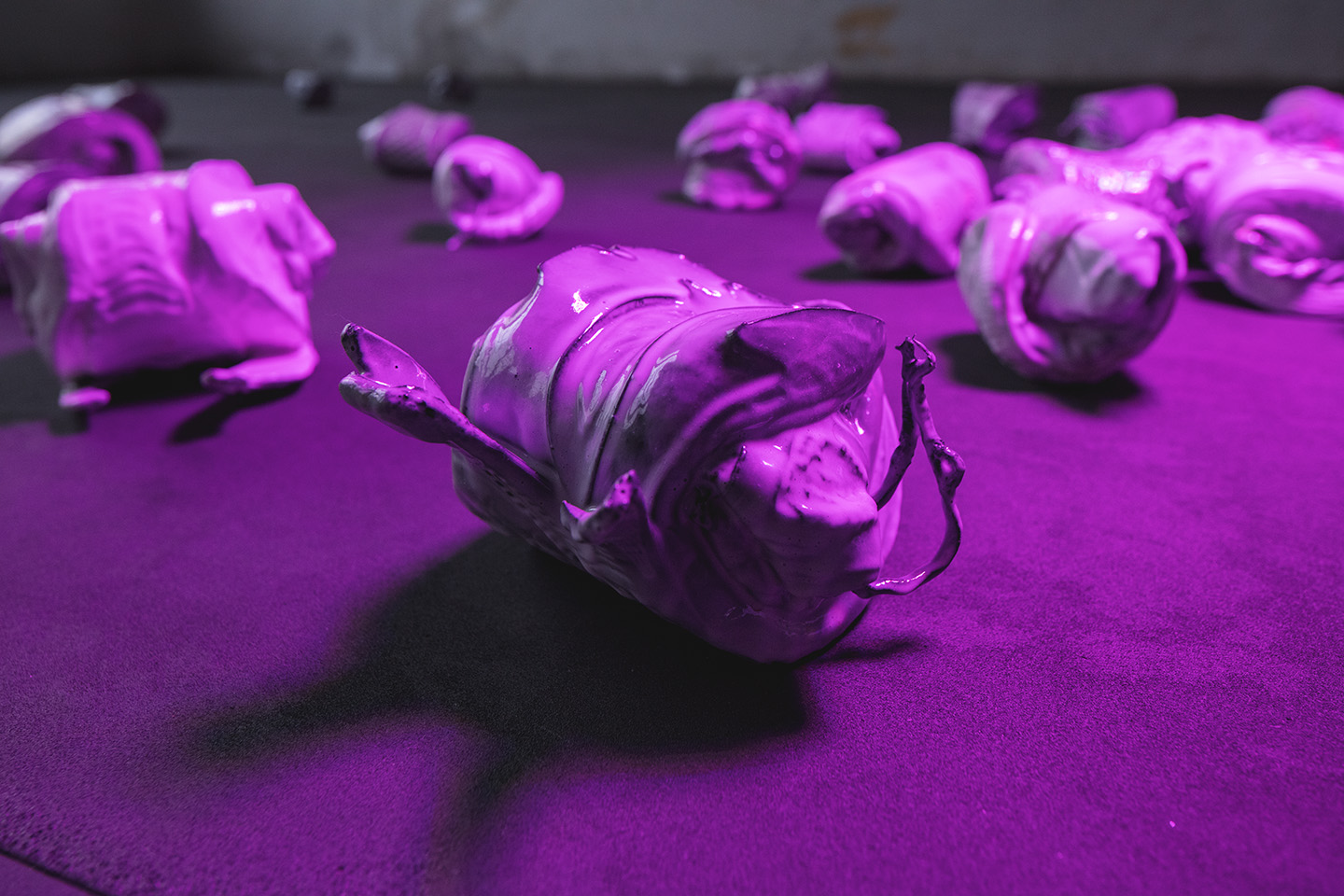 Amaral's work is marked by an in-depth examination of the nature of things that surround us.
The human body as an entity that is at once closed-off and porous, our perceptions of architectural space, and the value of everyday objects constitute the foundation of his artistic inquiries. Various materials and states of matter comingle in his work. Natural elements such as water, light, air, earth and charcoal meet artificial products such as silicone, makeup, clothing, aluminum, machine parts, artificial resin, or concrete. These contrasting materials and substances are often employed to evoke A video shot at night with a drone in a farm's sheds where food, products and machines are stored is the exhibition's starting point. The sound is made up of fragments from ASMR (Autonomous sensory meridian response) videos found online and added to the images haphazardly, presenting a specific, built-up universe between sound and nightmare, post-apocalyptic and post-human. Through an interesting contrast between images devoid of humans and sounds produced by humans, Amaral imposes distance from the source of sounds, rendering them somewhat machine-like.
A series of new works incorporated into a spatial concept creates equally unexpected fusions of human beings, materials and architecture in Amaral's first solo showing at the gallery.
.

at Galeria Jaqueline Martins, São Paulo
until 20 January 2018