EXHIBITIONS
Adrien Missika "Tropical Prospects" at Galleria SpazioA, Pistoia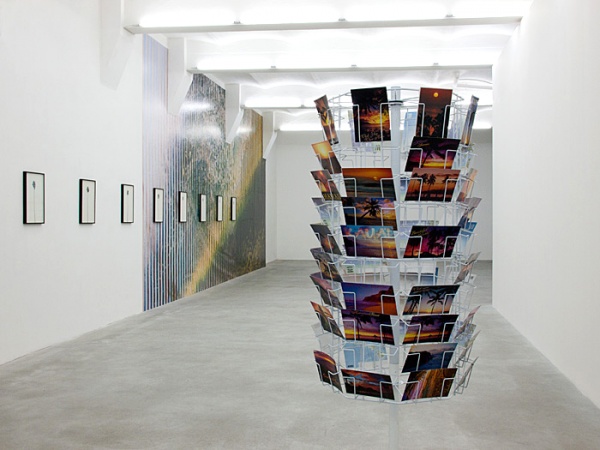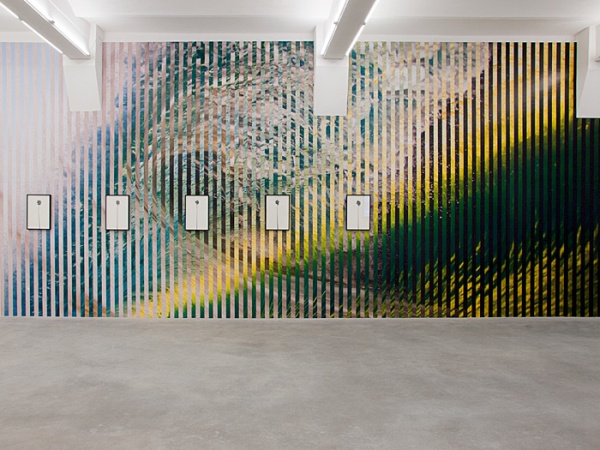 In his first solo show at SpazioA, Adrien Missika ventures into the permanence of the tropical dream in the imagination of our modern minds. Seeing those places through Missika's sunglasses means joining his double vision: affirmation and seduction are paired with a subtle melancholia. With irony his works recycle clichés of our visual pop culture, while at the same time maintaining an analytic distance to his subject.

Upon entering the gallery space we receive a warm welcome by All sunset postcards available in Hawaii before encountering the two central works of the show.
Playing with the aesthetics of advertising and those of op and pop, the work Ultimate Thrill is mixing two sliced photographs of big waves into a giant wallpaper. The visual overlapping pays homage to the physical phenomena of "standing waves" which appear when waves of two different directions collide.
The wallpaper serves as decorative backdrop for the formally extremely contrasting conceptual photographic series A Dying Generation. The work revisits the iconic 1st generation palm trees of Los Angeles 40 years after Ed Ruscha released his artist book A few palm trees. Having grown to an almost monumental size, those palm trees are now in their last years before finally dying. Through them Missika presents us a typology of urban biosphere as fragile and temporary as Bernd and Hilla Bechers industrial ruins.
Equally melancholic is the beginning of the video work Black Sand Beach. A large root of a washed out tree in front of the sea's horizon is setting the stage for the appearance of bizarre and anachronistic protagonists inhabiting today's Hawaiian islands. As a hybrid between traditional Hawaiian music and American influences the song Sweet Lei Mokihana by Hui Ohana serves as the exotic soundtrack for the piece.
The circle is closing with the heliogravure Oahu, a work Missika created before even departing to his tropical journey. Imagination and research insitu, fact and fiction are the two attaching points of Missika's hanging bridge. Or his hammock?
If the tropical prospects are sunny or – speaking with Levi-Strauss – sad we won't know either.
—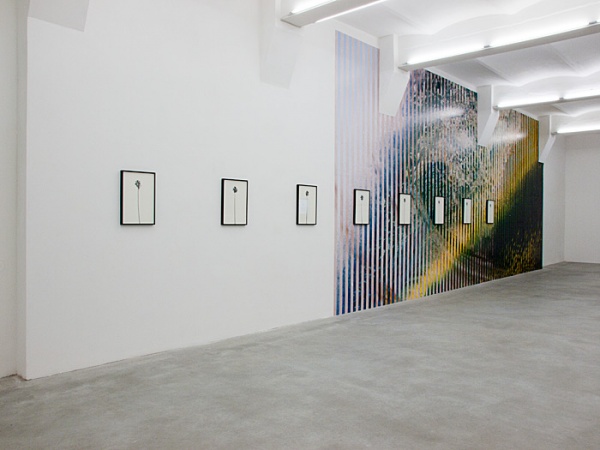 Adrien Missika, A Dying Generation, 2011, and Ultimate Thrill, 2011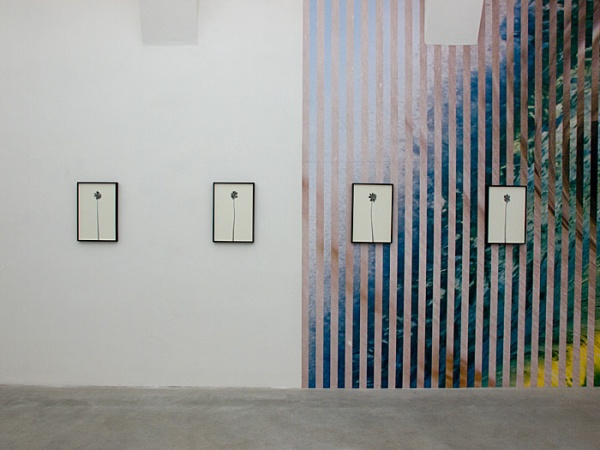 Adrien Missika, A Dying Generation, 2011, and Ultimate Thrill, 2011
Adrien Missika, Black Sand Beach, 2011, and Oahu, 2009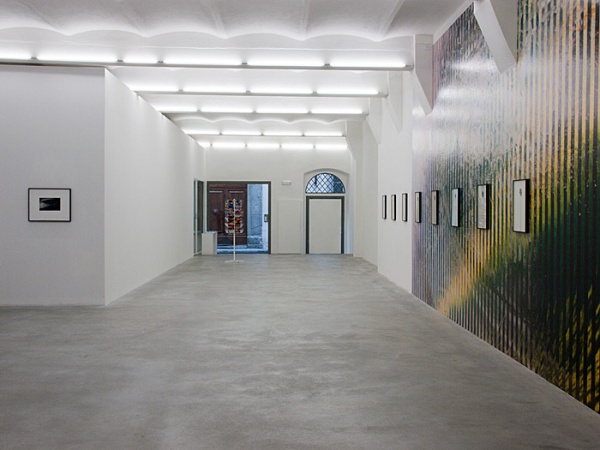 Adrien Missika, "Tropical Prospects", exhibition view, SpazioA, Pistoia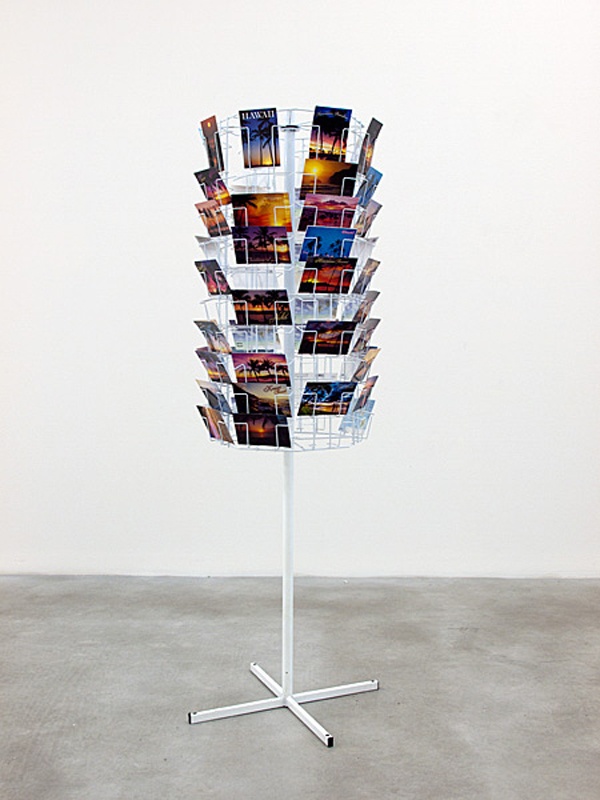 Adrien Missika, All Sunset Postcards Available in Hawaii, 2011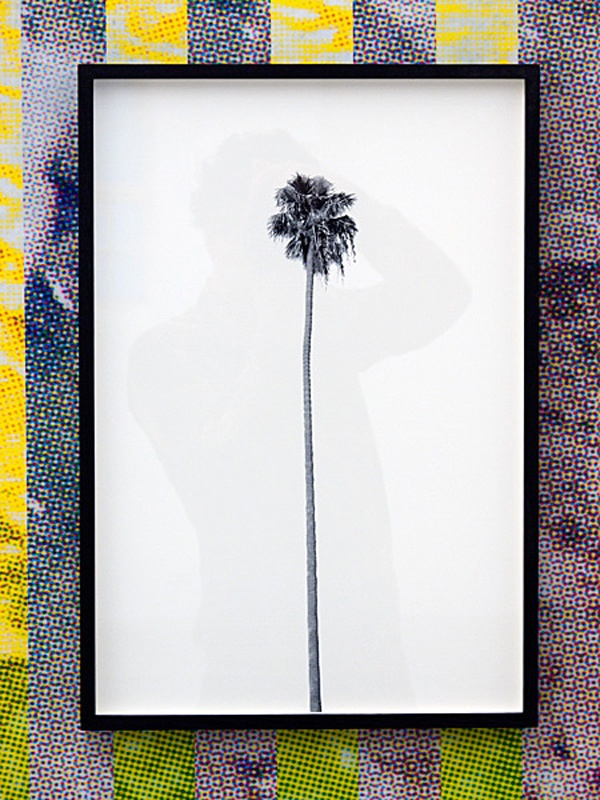 Adrien Missika, A Dying Generation, 2011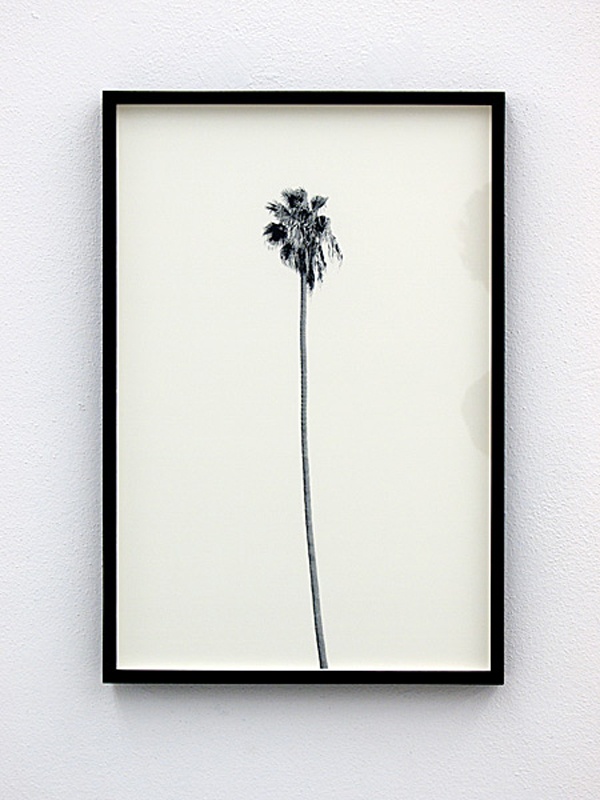 Adrien Missika, A Dying Generation, 2011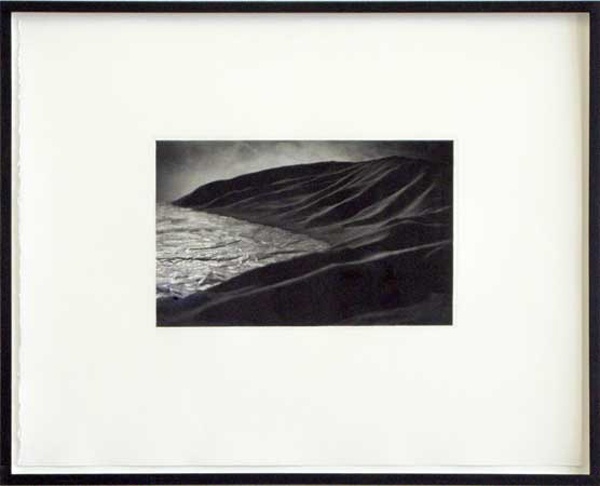 Adrien Missika, Oahu, 2009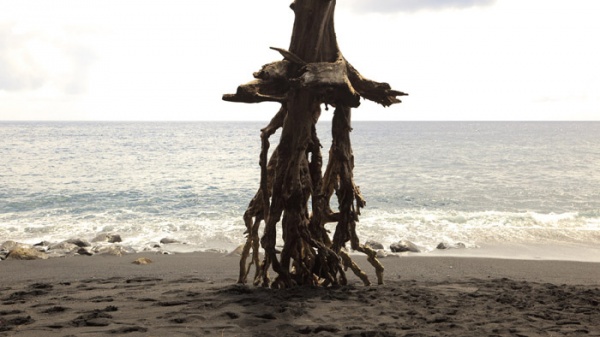 Adrien Missika, Black Sand Beach, 2011
Courtesy: Galleria SpazioA, Pistoia