Mousse 74 TIDBITS
The Poetics of World-Building: Agata Ingarden
Close
1
2
3
4
5
6
7
8
9
10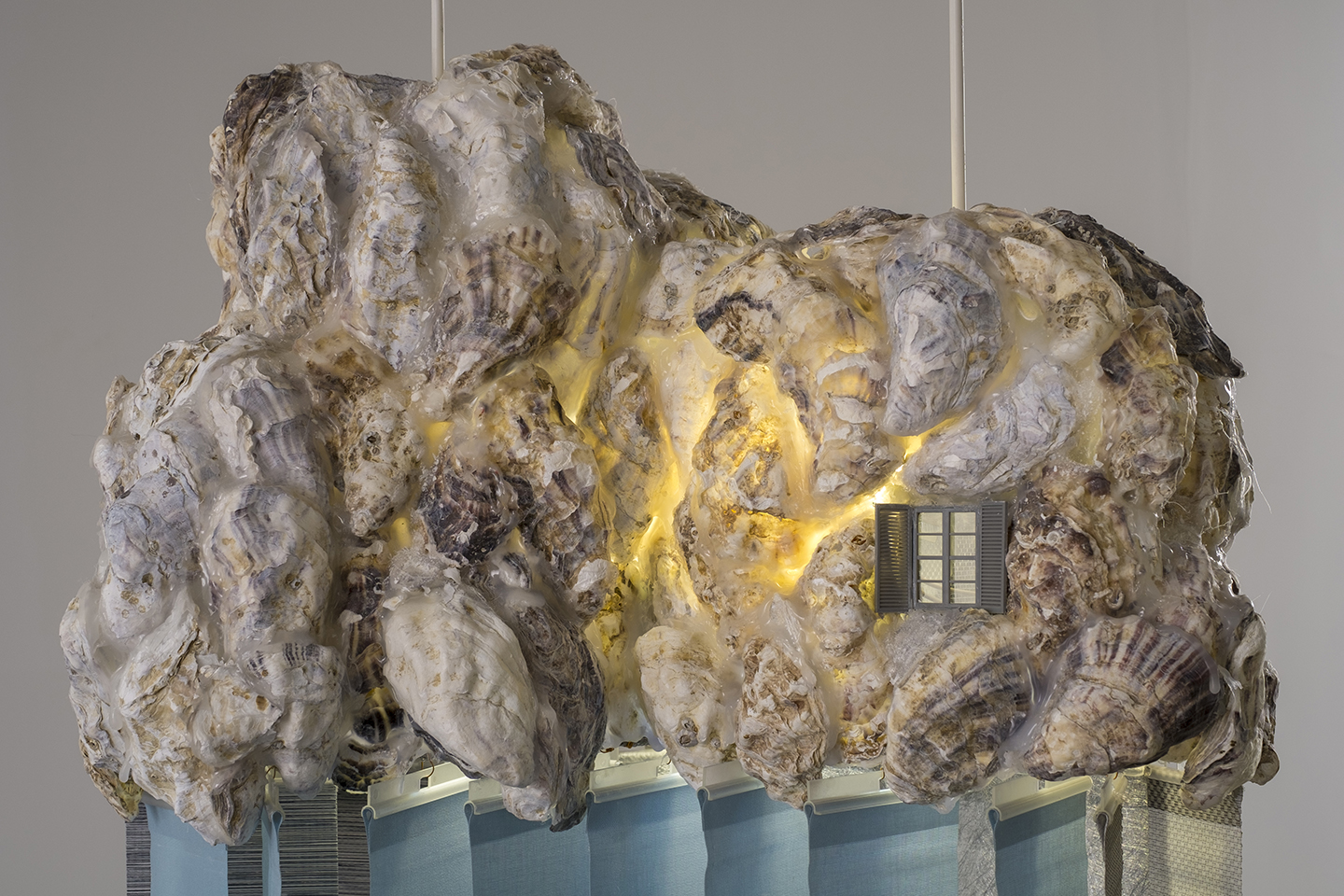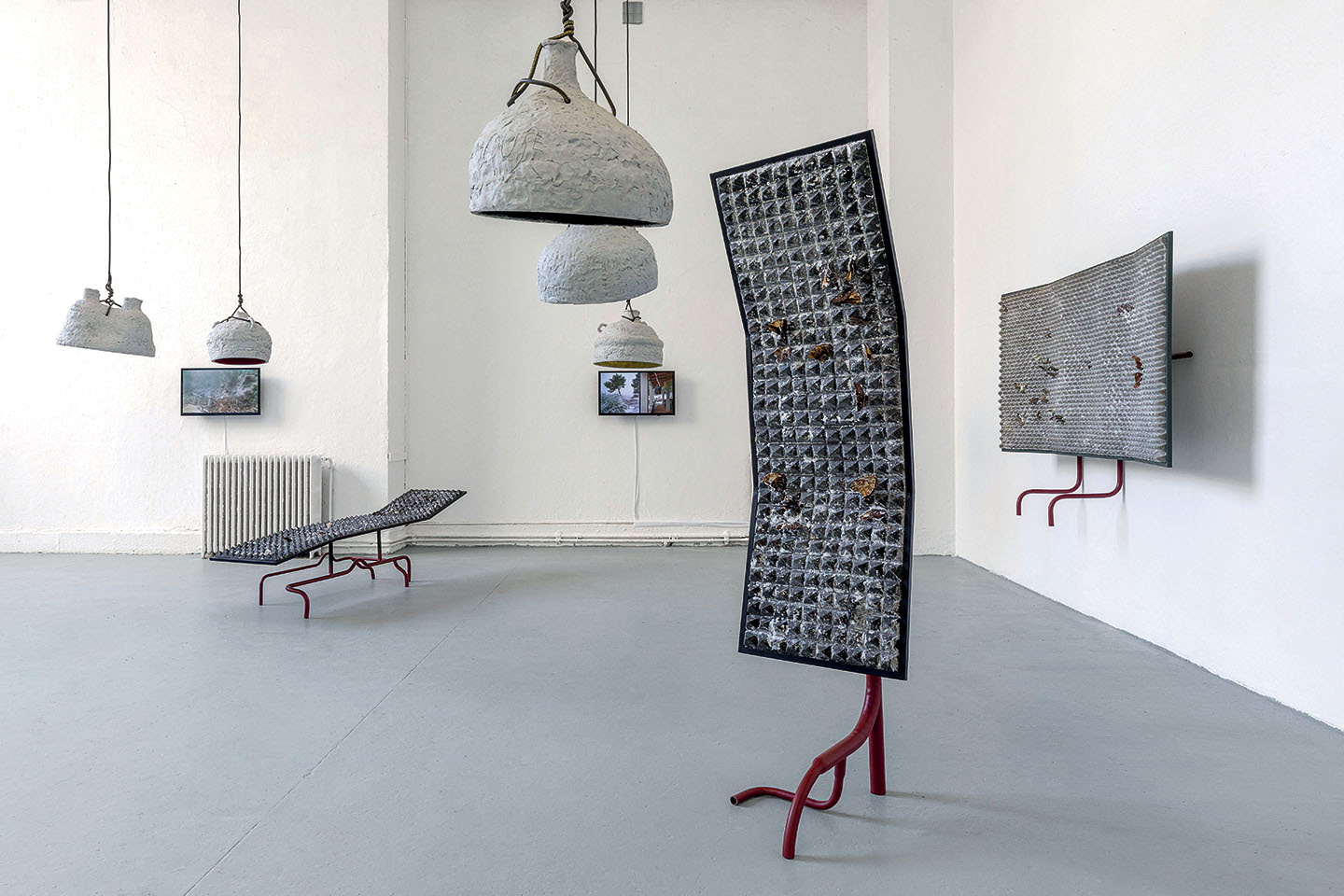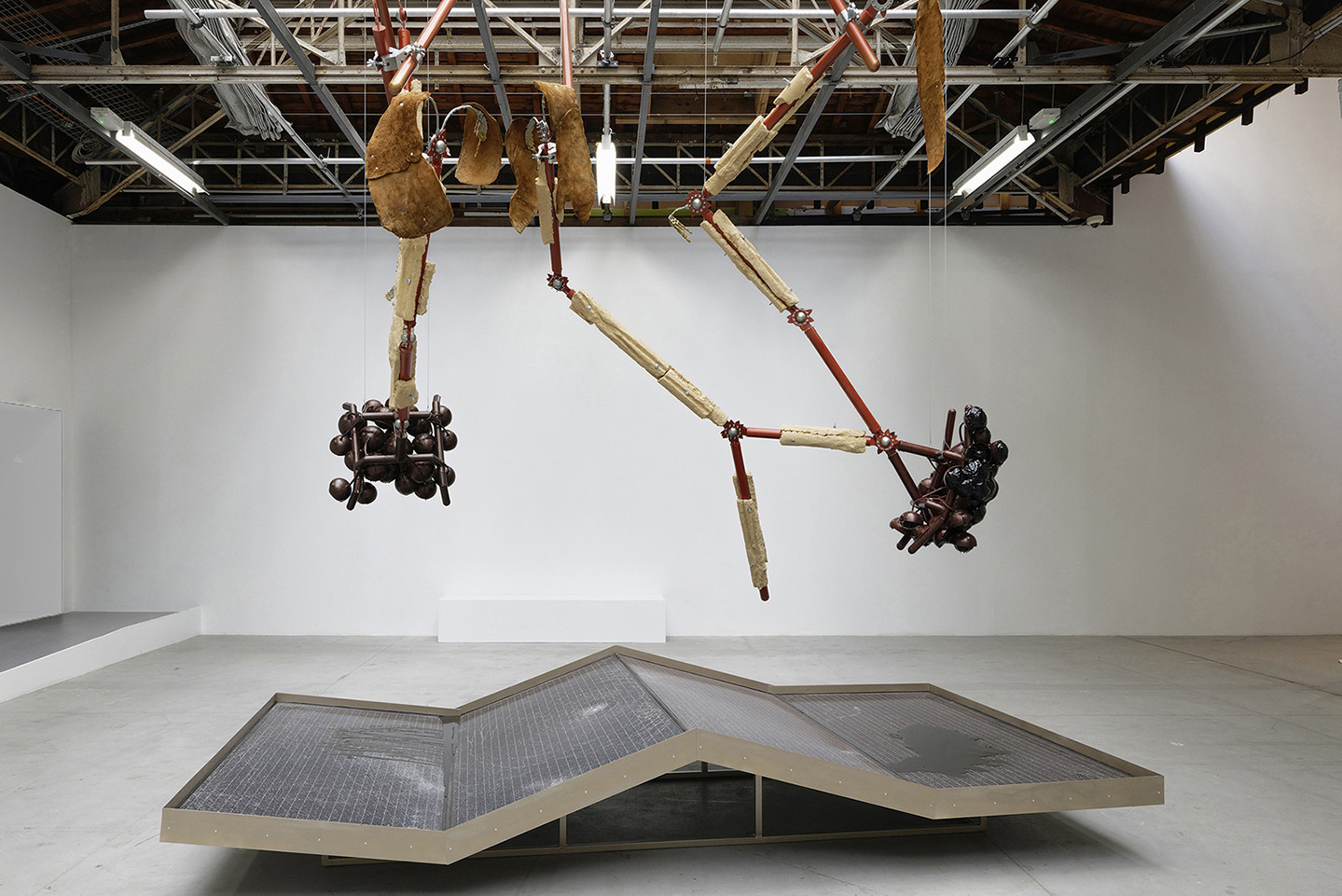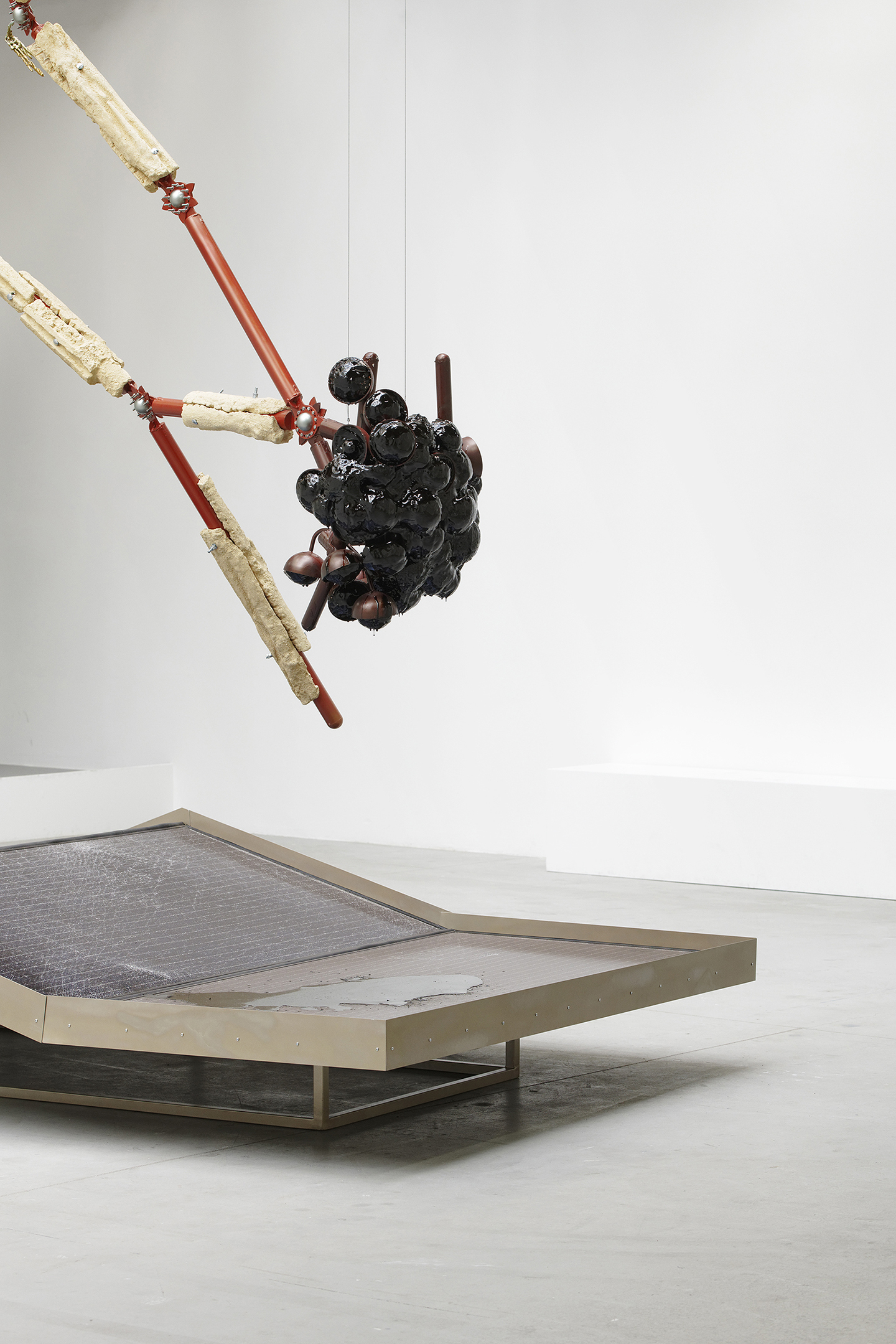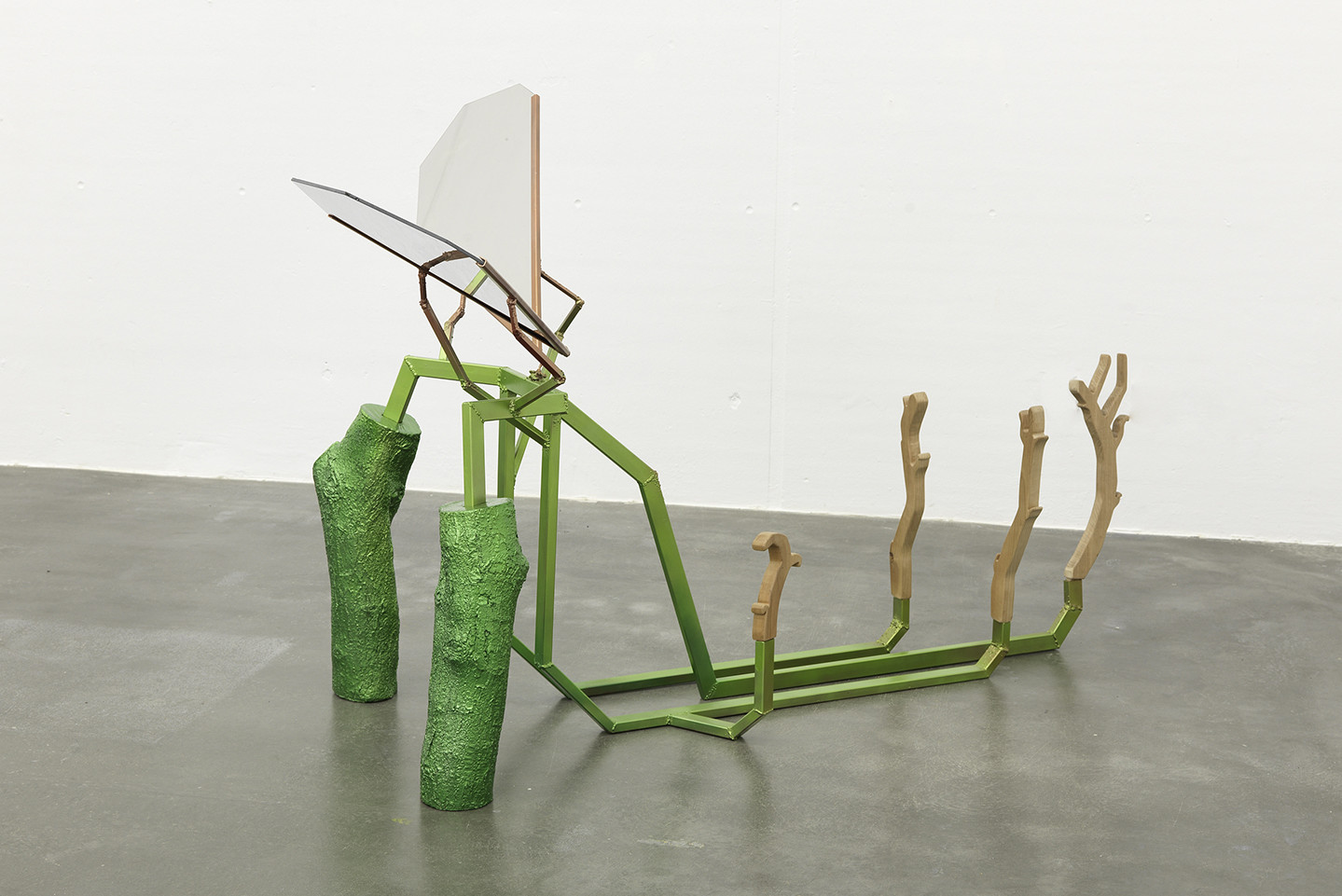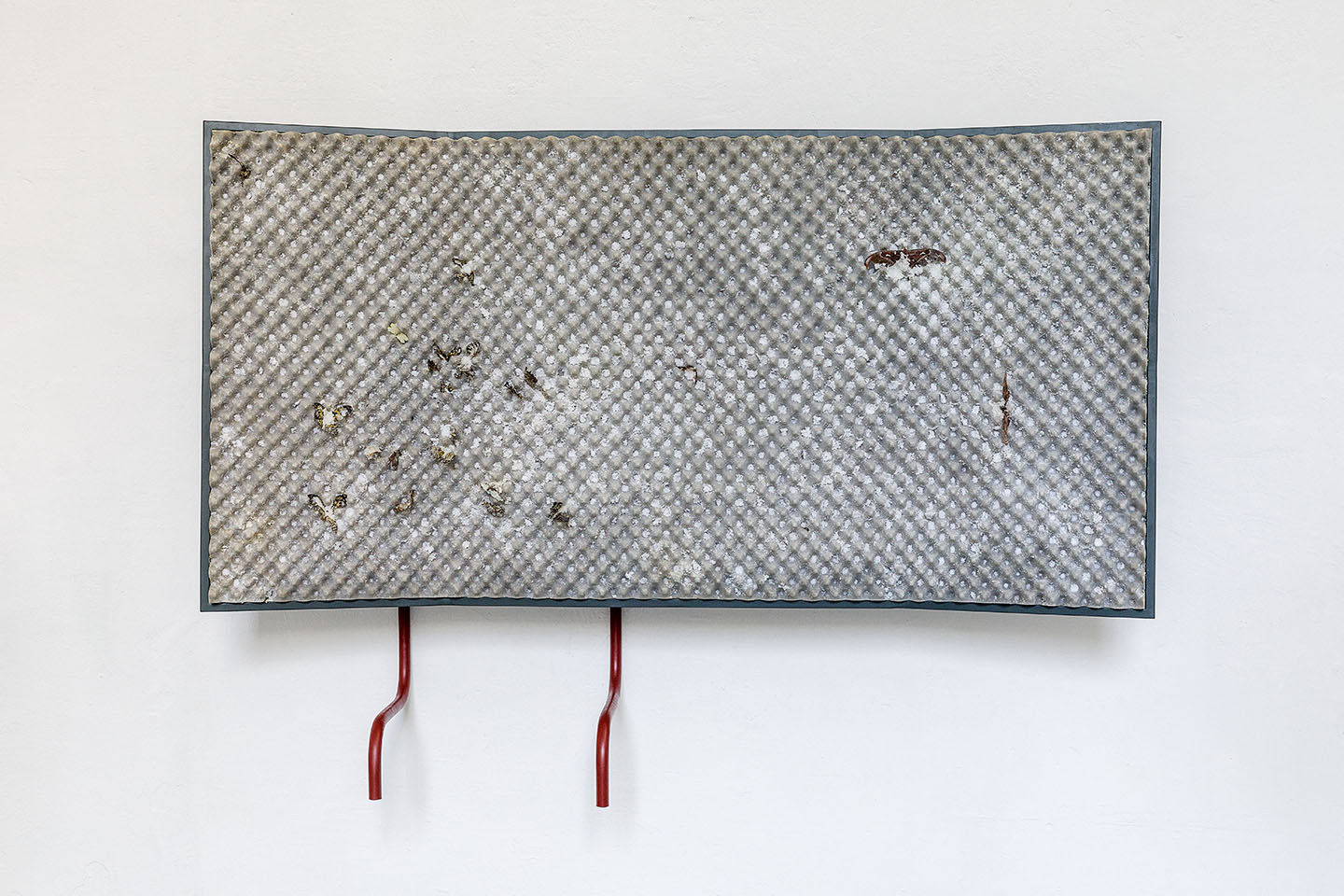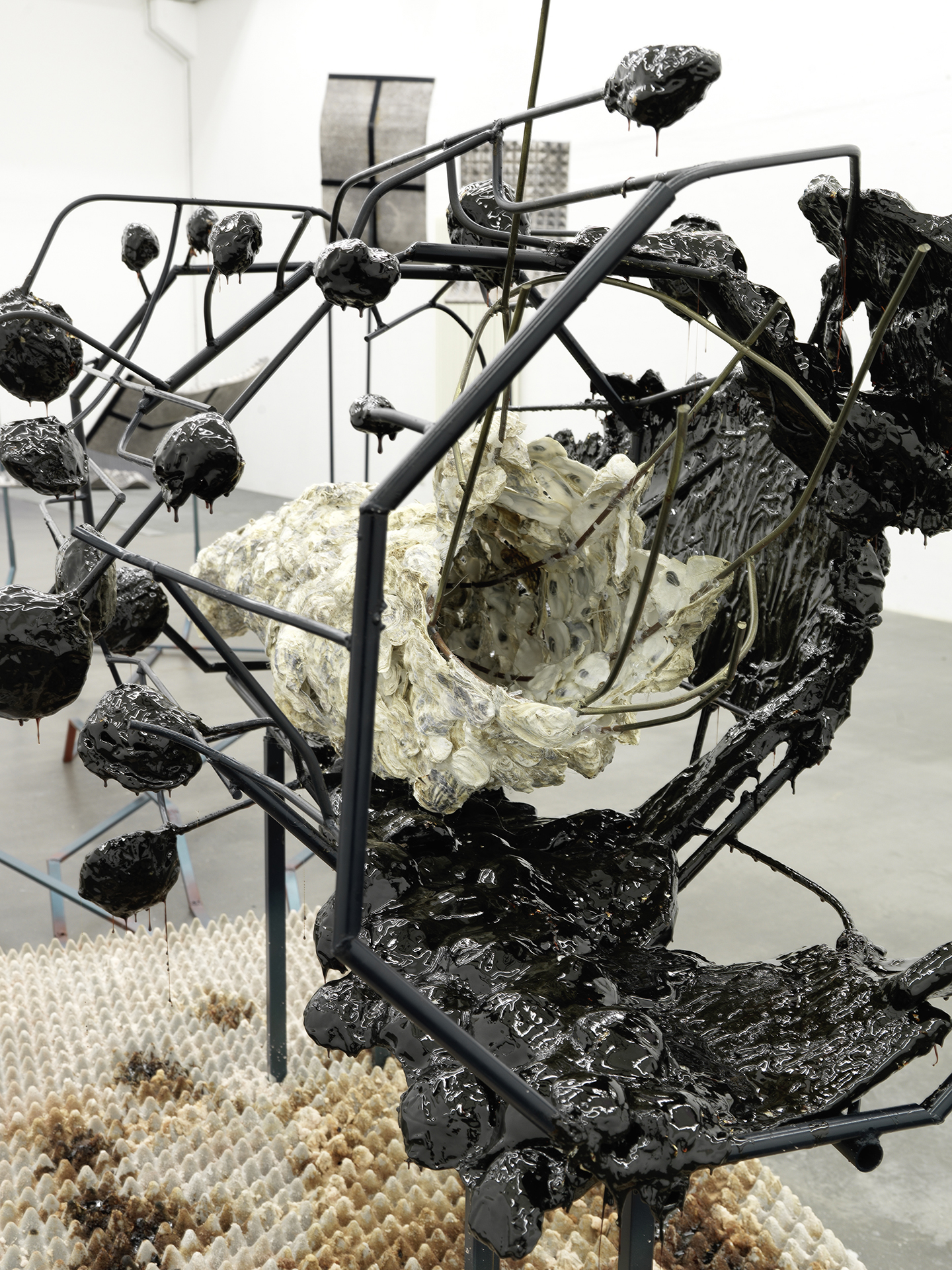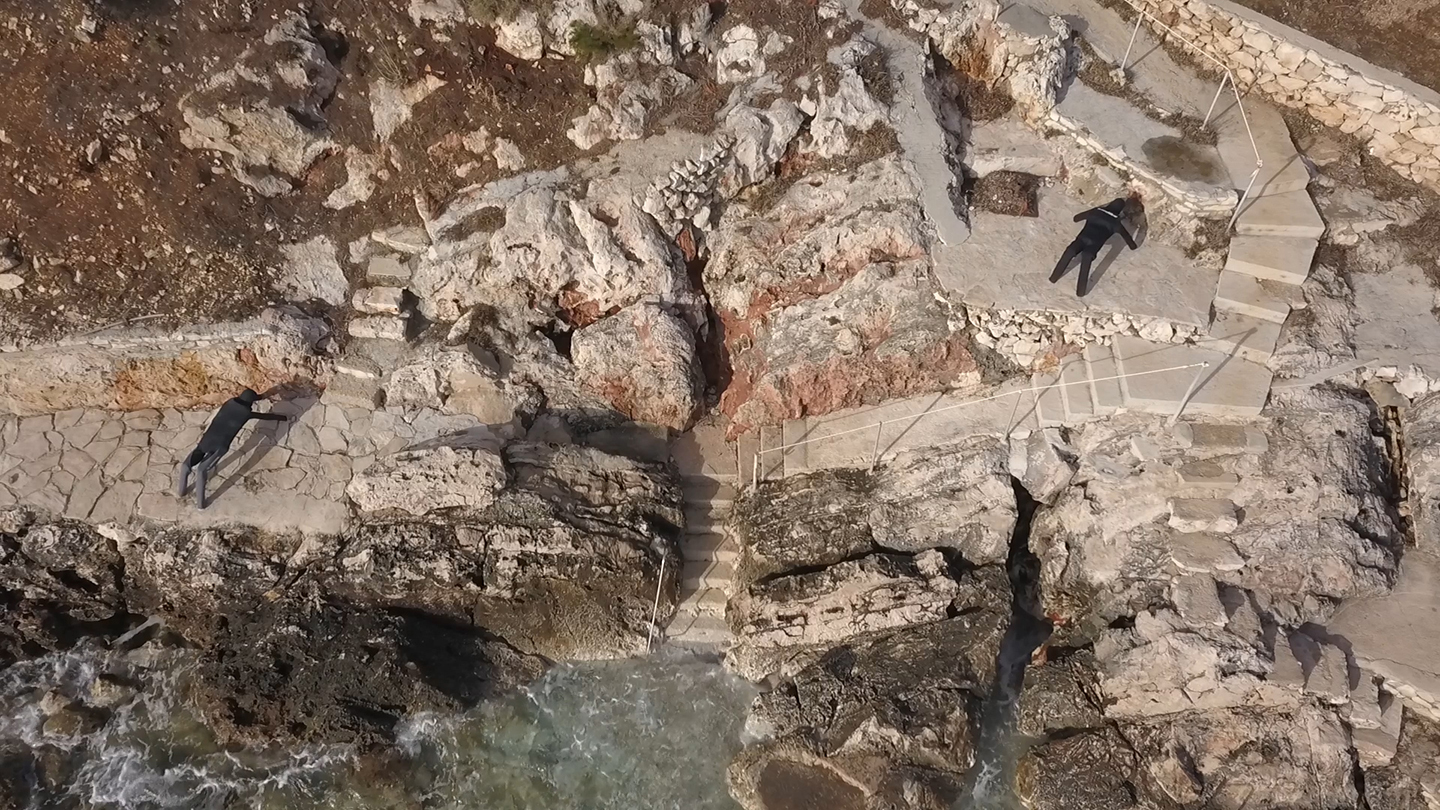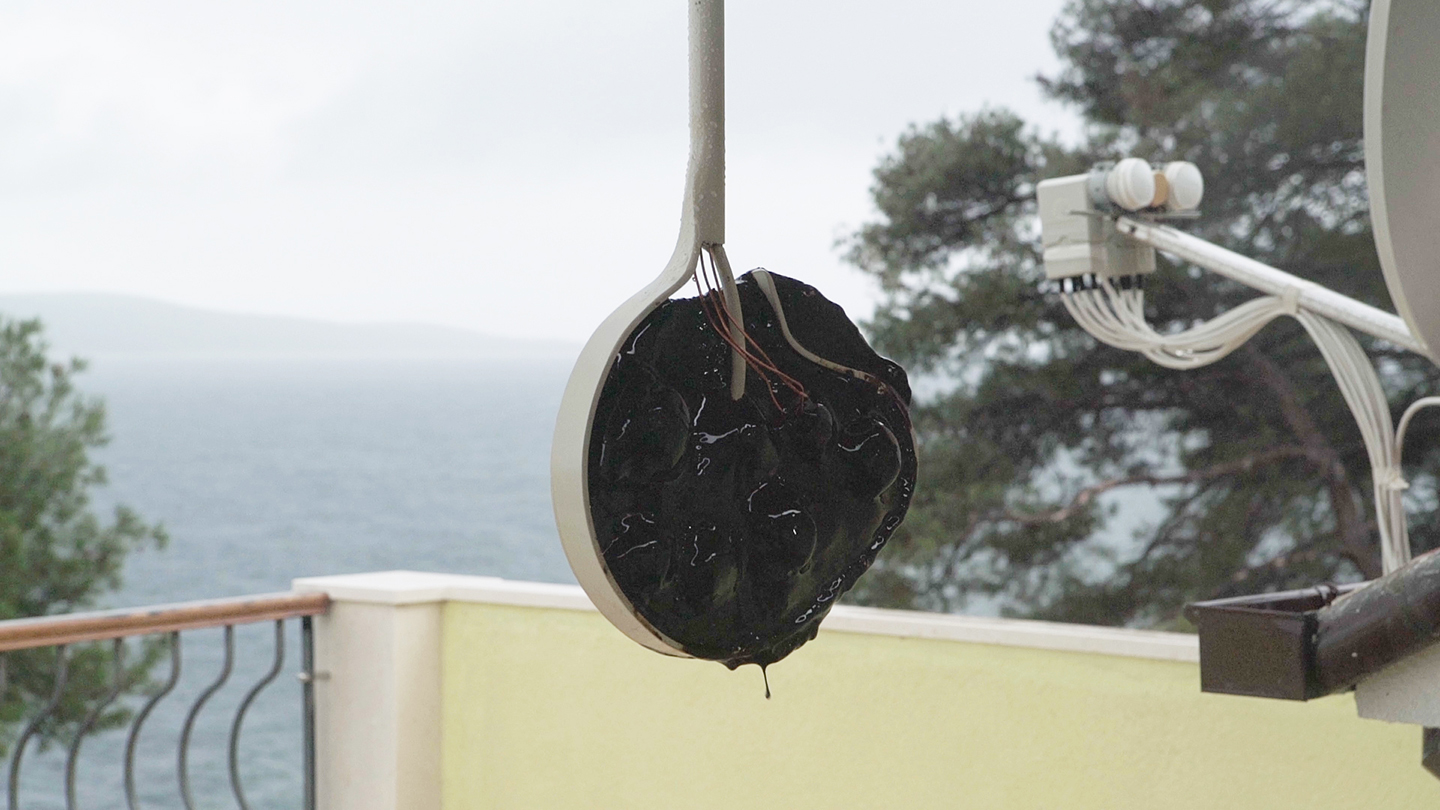 by Attilia Fattori Franchini
For the Surrealists, the imagination served as a tool to unlock the unconscious mind. In post-humanism, it unfolds active possibilities for future speculative scenarios. The work of Polish artist Agata Ingarden advances propositions for imaginary worlds. Her visual vocabulary surprises, introducing unexpected connections between everyday objects and natural materials, industrial processes and organic forms. Yet a sense of familiarity pervades the work, recalling as it does ancient cultures and techniques. Often produced at a distinctively nonhuman scale, it also has an alien feeling, conveying a novel, non-anthropocentric perspective.
The imaginative practice of "worlding" or "world-building," per Helen Palmer and Vicky Hunter, "is a particular blending of the material and the semiotic that removes the boundaries between subject and environment, or perhaps between persona and topos. Worlding affords the opportunity for the cessation of habitual temporalities and modes of being," so that individuals may engage with multiple interrelated nonhuman inputs and phenomena. For Donna Haraway, continue Palmer and Hunter, "SF (science fiction, or speculative fabulation) is one definition of worlding."1 And in Haraway's own words: "SF is storytelling and fact telling; it is the patterning of possible worlds and possible times, material-semiotic worlds, gone, here, and yet to come."2

Ingarden's work is a journey into materialism, fiction and science fiction, and the domestic, unraveling the evocative power of places, objects, and interior design. The House (2018), exhibited as part of Ingarden's thesis exhibition at ENSBA in Paris, took nine fictional stories written by the artist as a starting point to depict a complex perceptive system. Components of theater play, film, sculpture, and sound intersected, suggesting a fragmented temporality while introducing the viewers to the house, a fictional place imagined as a living body, perhaps our own planet. Reminiscent of solar panels or satellite antennas, but filled with acoustic foam and covered with butterflies crystallized in salt, the series of sculptural works The Mirror I, II (2018) and The Screen (2018) operate as receptive screens: receiving and broadcasting with each other, and perhaps with viewers as well. A series of short films (also 2018) behaved as inner and outer recording eyes. In the show we observed the sculptures in different rooms of the house, becoming body parts as revealed by the titles (The Arm, The Eyes, The Ears, The Womb) or sensorial extensions of a centralized intelligent system. Characterized by a multilayered narrative approach, Ingarden's artistic investigation collapses any division between usually distant fields like biology and technology, fact and fiction, private and public, in a continuous flux of exchange.
As part of the 2019 exhibition Hot House at Berthold Pott, Cologne, the artist presented a large metal structure with external arms (Like Mushrooms After Rain [2019]) holding acoustic-foam sheets crystallized in salt, oyster shells, and carbonized sugar. Connected to the main structure, smaller sculptural configurations (Dragonfly's Dream [2019]) supported various heart-shaped mirrored dragonflies, posing as guardians or perhaps inhabitants of an alien planet. A mixture between a spaceship and a machine we don't know the function of, the installation evoked a remote realm where humans, nature, and technology cohabit in an interdependent manner.

The large-scale installation A Picnic at Sunset (2019), which recently sprouted from the ceiling of Palais de Tokyo in Paris, mimics two big sunflowers growing upside down: with roots made of mushrooms, metal stems adorned with reproductions of carved stone, and flowers of carbonized sugar. Sugar is dynamic in state, and it dripped constantly on the found solar panels assembled on the floor. As a star constellation surveilling a map of the world, this piece resembles a dysfunctional clock registering twenty-three hours, sabotaging our perceptions to create a new time-space dimension. Ingarden questions how different systems of knowledge intertwine, and what our human position with respect to them might be.
In the exhibition Warm Welcome at Exo Exo, Paris (2020), the artist returned to a more intimate vocabulary, expressively exploring care, architecture, and memory. "The poetic image is an emergence from language, it is always a little above the language of signification," wrote Gaston Bachelard in the philosophical treatise The Poetics of Space (1969), regarding how perceptions of houses and shelters shape our thoughts and dreams.3 Playing with the setting of the high-rise office where the show was presented, the artist devised the outer Parisian landscape as a cinematic background against which to set intimate scenes of domesticity. Illuminating the space with different tones, the works H and M (both 2020) summoned a cloud of oyster shells from which a cascade of office blinds descended. The oysters were employed as architectural lampshades: on one side diffusing and contrasting warm and cold neon lights, on the other transforming into building maquettes through the application of a window model on their facade. This small intervention had a startling effect of inverting viewpoints while questioning our sense of scale. We expected a human—or animal—figure to gaze at any moment from the windows, the oysters becoming a rocky landscape shielding familiar moments.

These works induce a sense of dizziness, confusing awareness through the juxtaposition of large and small scales, indoor and outdoor, standardized design objects and organic materials. Vividly mixing aesthetic registers, Ingarden is an alchemist, finding new forms through accidental assemblages and chance-led processes. By creating sensitive worlds apt to crumble the assumed divisions between personal and public, technological and biological, and their associated systems of belief—above all our sense of self—the artist offers radical possibilities of "worlding" envisioned as an opportunity for personal revaluation. She provokes a cognitive shift to embrace new forms of kinship and existence.
[1] Helen Palmer and Vicky Hunter, "Worlding," March 16, 2018, https://newmaterialism.eu/almanac/w/worlding.html.
[2] Donna Haraway, Staying with the Trouble: Making Kin in the Chthulucene (Durham, NC, and London: Duke University Press, 2016), 31.
[3] Gaston Bachelard, The Poetics of Space (1969; repr., Boston: Beacon, 1994), 11.
Agata Ingarden (b. 1994, Kracow) lives and works in Paris. Her practice is driven by material research as well as investigations in post-humanities, science fiction and mythical narratives. She works with multiple media including installation, sculpture and video. She studied at ENSBA Paris (2018) and The Cooper Union, New York (2016). She has exhibited in Europe and United States in group exhibitions at Palais de Tokyo, Paris; Frac Île-de-France, Le Plateau, Paris; Mo.Co, Montpellier Contemporain; Silesian Museum, Katowice; Künstlerhaus Wien, Vienna; NKV, Nassauischer Kunstverein Wiesbaden. 
Attilia Fattori Franchini is an independent curator and writer based in Vienna. She is the curator of BMW Open Work by Frieze; Curva Blu, a residency project in Favignana, Sicily; and the Emergent section of miart Milan. Recent projects include Hervé Guibert, …of lovers, time, and death, FELIX GAUDLITZ and saxpublishers, Vienna (2020); Falling Awake, Again, Kino Süd (2020); Tony Cokes, Gabi +, Vienna (2020); The Obvious, Michael's Santa Monica, California (2020); and Marianna Simnett, Bits of girl left out to dry, Bits of boy left out to die, Disappearing Berlin, Schinkel Pavillon (2019).