EXHIBITIONS
"The Air Vibrates with the Buzz of Insects" at Musée départemental d'art contemporain de Rochechouart
Close
1
2
3
4
5
6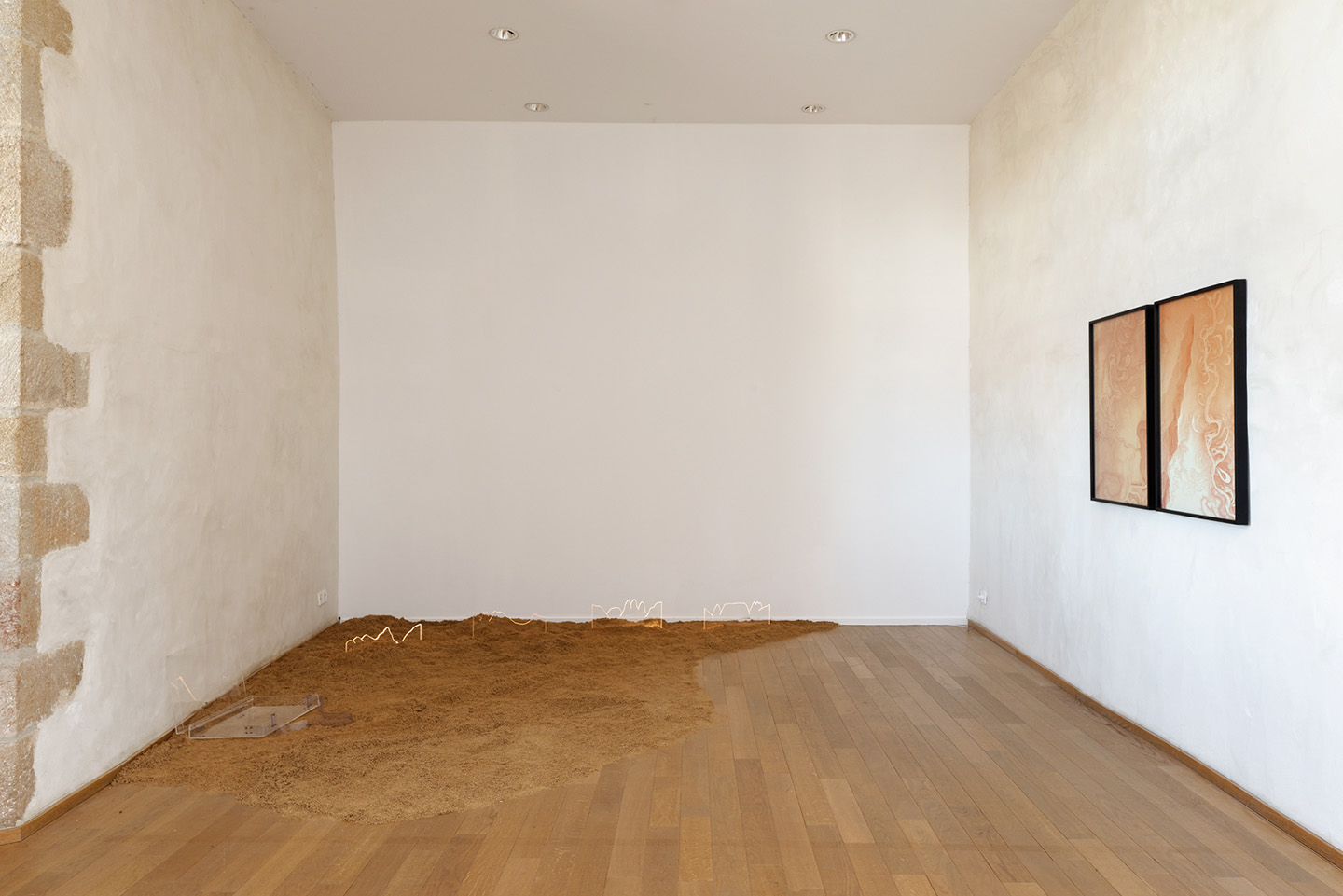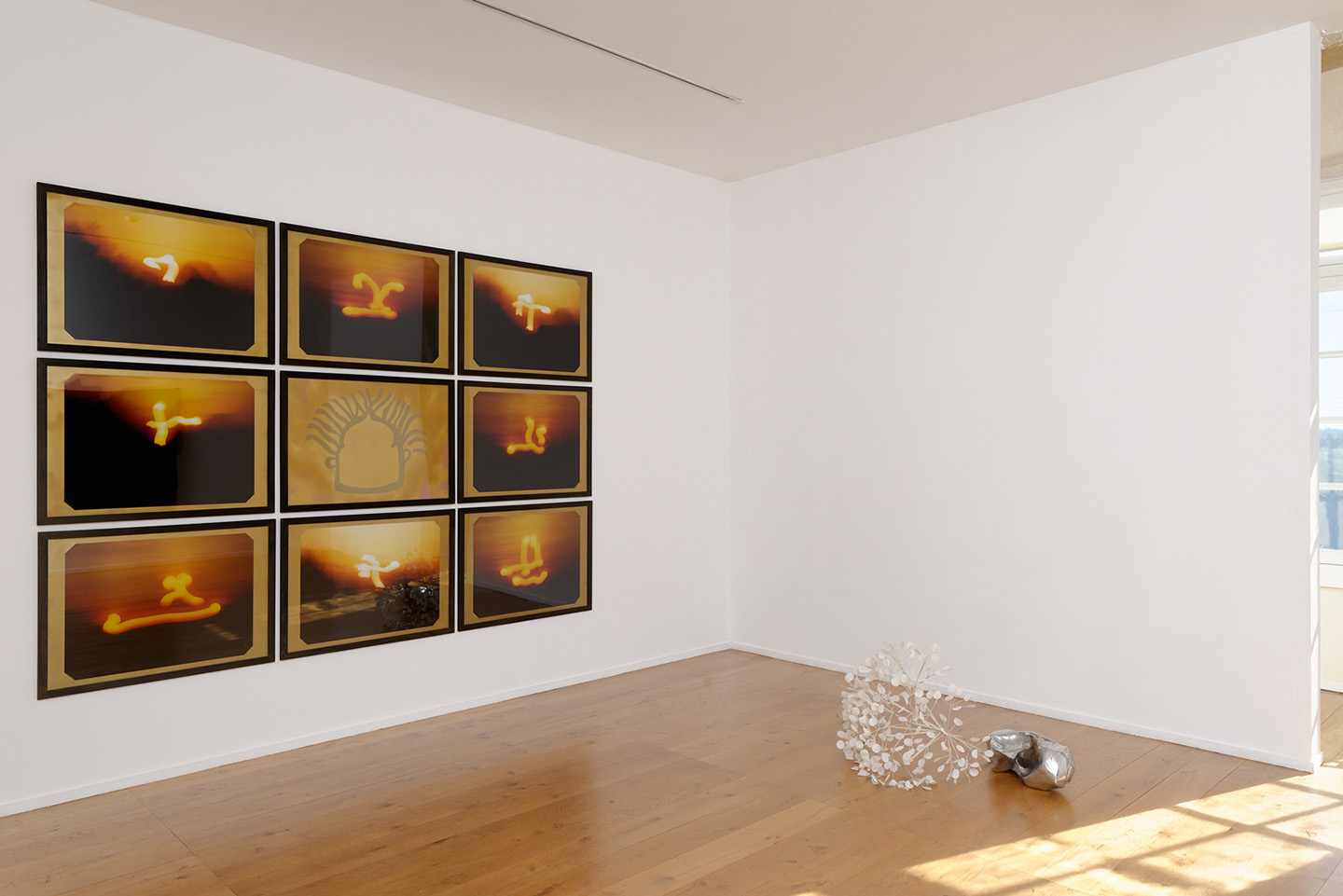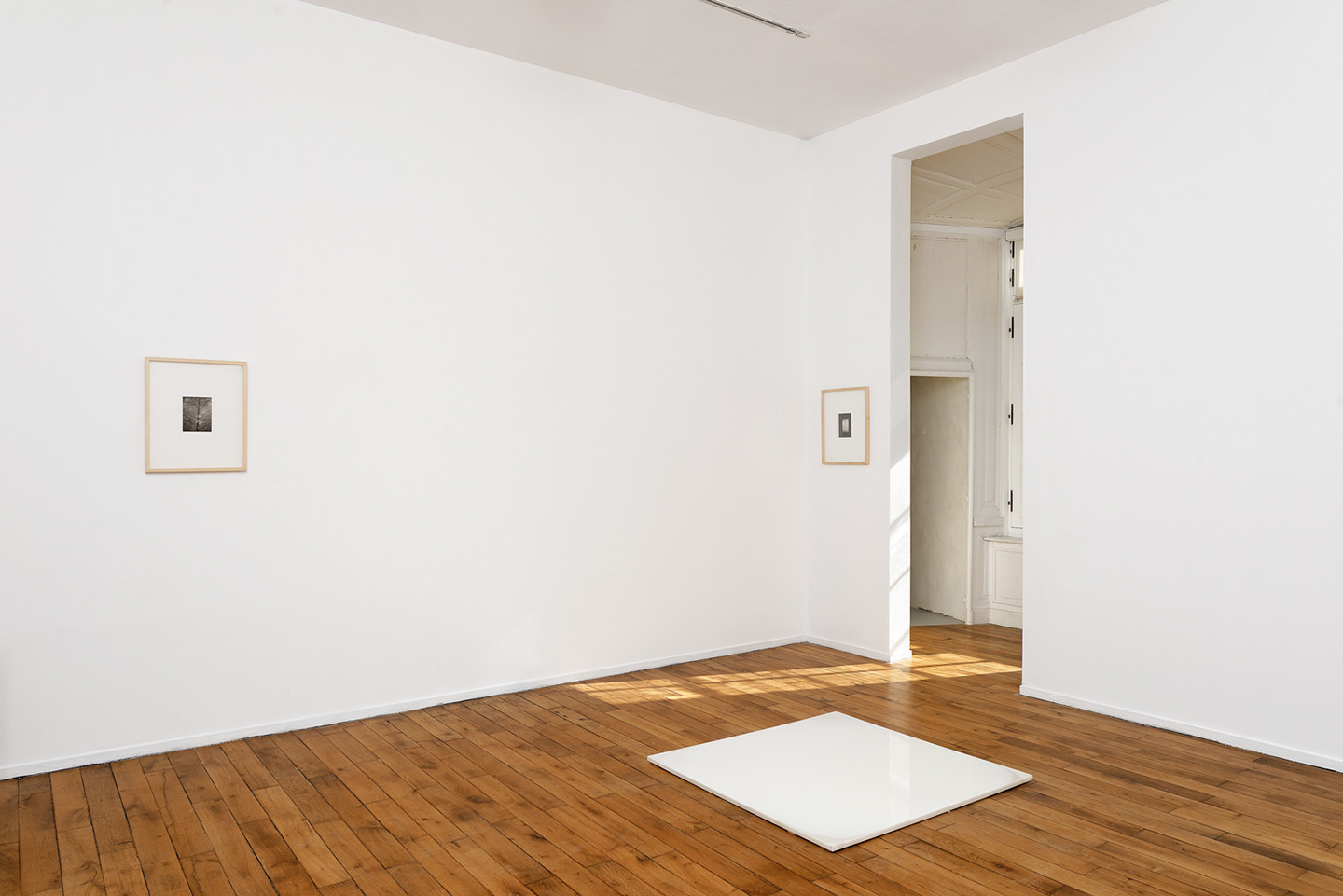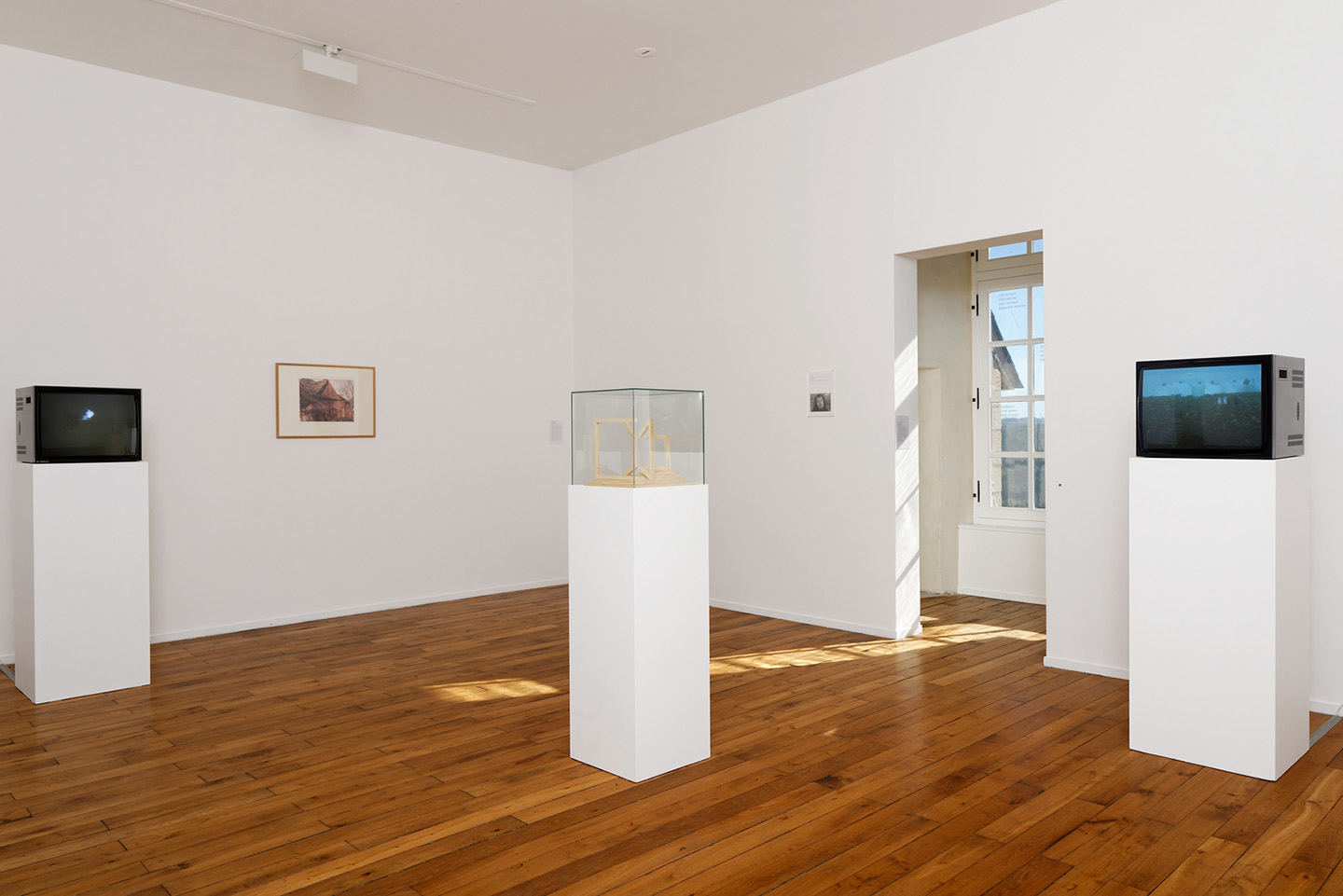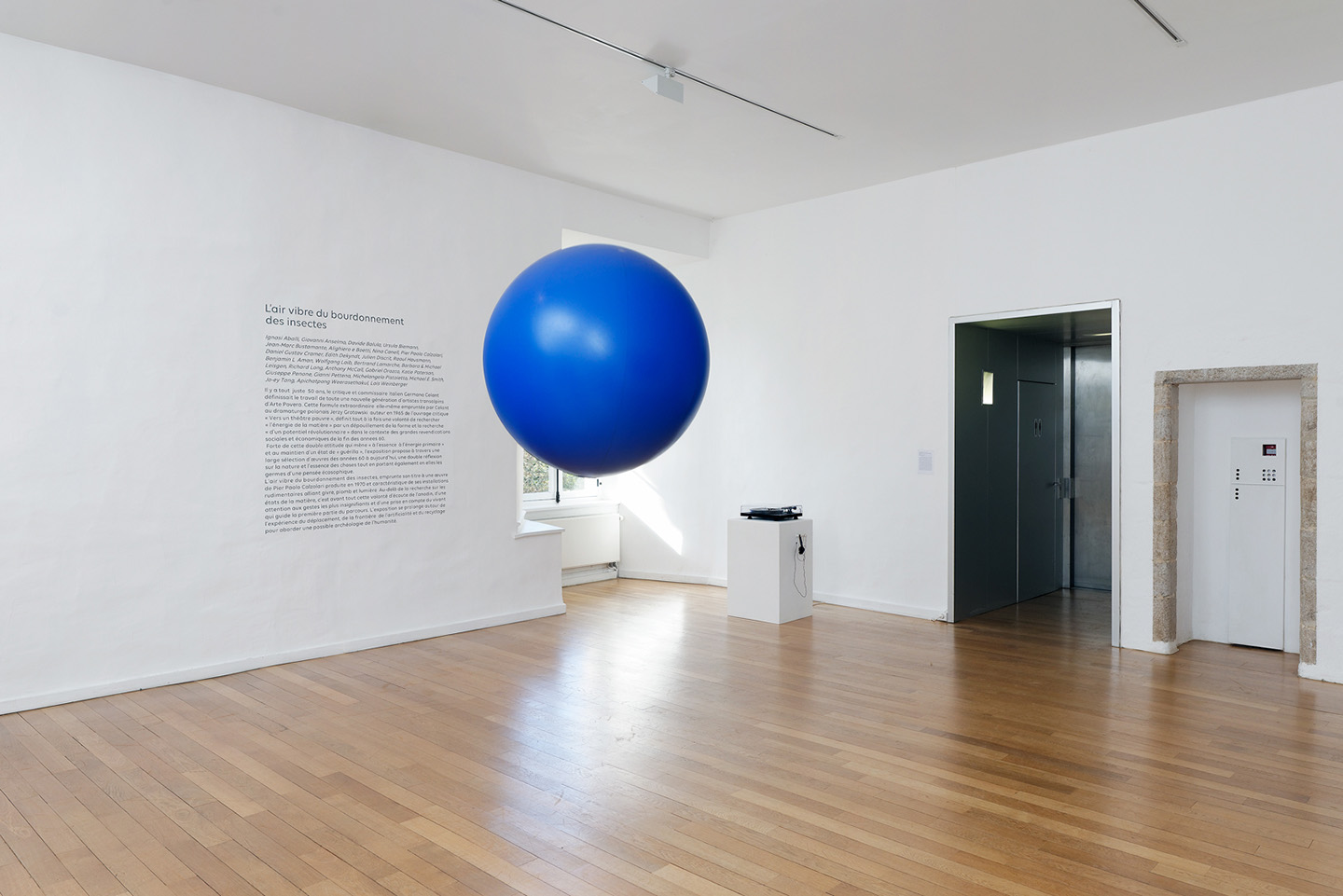 Curator : Sébastien Faucon
Featuring works by Ignasi Aballi, Giovanni Anselmo, Davide Balula, Ursula Biemann, Jean-Marc Bustamante, Alighiero E Boetti, Nina Canell, Pier Paolo Calzolari, Daniel Gustav Cramer, Edith Dekyndt, Julien Discrit, Henrik Hakansson, Raoul Hausmann, Julius Koller, Jiří Kovanda, Benjamin L. Aman, Wolfgang Laib, Bertrand Lamarche, Barbara & Michael Leisgen, Richard Long, Anthony McCall, Gabriel Orozco, Katie Paterson, Giuseppe Penone, Gianni Pettena, Michelangelo Pistoletto, Michael E. Smith, Jo-ey Tang, Apichatpong Weerasethakul, Lois Weinberger
Almost exactly fifty years ago, Italian art critic and curator Germano Celant coined the term Arte Povera to describe work being made by an upcoming generation of artists in his home country. He was probably inspired by ideas at the time proned by Polish playwright and director Jerzy Grotowski whose collected texts were published in Towards a Poor Theatre in 1968. Celant's definition of Arte Povera laid emphasis on finding "energy in materials" through paring forms down to their simplest essentials and on aspiring to a certain "revolutionary potential" corresponding to social and economic changes many demanded in the late sixties, ideals that Celant also saw as a means to counteract the dominant American movements of Minimalism and Pop Art.
Bearing in mind this quest for "essence and primal energy" combined with a certain "guerilla" state of mind, The Air Vibrates with the Buzz of Insects provides a chance to see a broad sample of works from the 60s to the present day that reflect on the true nature of things around us whilst simultaneously tracing the stirrings of ecological sensibilities.

Rochechouart's exhibition is a deliberately non-chronological mixing of pieces from the museum's permanent collection of Arte Povera (Giovanni Anselmo, Alighiero Boetti, Pier Paolo Calzolari, Giuseppe Penone) and Land Art, juxtaposed with recent acquisitions (works by Michael E. Smith, Gianni Pettena, Julien Discrit) plus pieces by invited artists (Nina Canell, Edith Dekyndt, Jo-ey Tang). Without being a full-blown study of the legacy left by Arte Povera, the exhibition examines a continuum of artists who have embraced poetic visions of the banal to which is added a vein of political activism.
The Air Vibrates with the Buzz of Insects borrows its title from a 1970 work by Pier Paolo Calzolari – L'aria vibra del ronzio degli insetti, a typically pared-down installation constructed from lead, light and frost. Beyond evoking material properties and physical states, the exhibition begins by highlighting attentiveness to ordinary things, to the most mundane of gestures and aspects of life. The themes then turn to testing borderlines, artifice and recycling and finally to a possible future archeology of the human race.
The exhibition at Rochechouart Castle additionally features Ignasi Aballi's En el aire reactivated by the artist for the occasion.
Works in the exhibition were generously loaned by the Centre national des arts plastiques (Paris), FRAC Lorraine and FRAC Occitanie, as well as by Greta Meert Gallery (Brussels), Anne-Sarah Benichou Gallery (Paris), Joseph Tang Gallery (Paris), Salle Principale (Paris), Frank Elbaz Gallery (Paris) and KOW (Berlin).
.
at Musée départemental d'art contemporain de Rochechouart
until 17 December 2017