EXHIBITIONS
Doug Atiken at Galerie Eva Presenhuber, Zurich and at Schirn Kunsthalle, Frankfurt
At Galerie Eva Presenhuber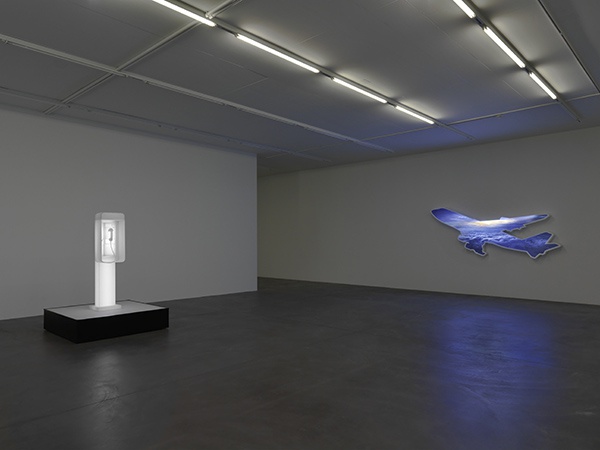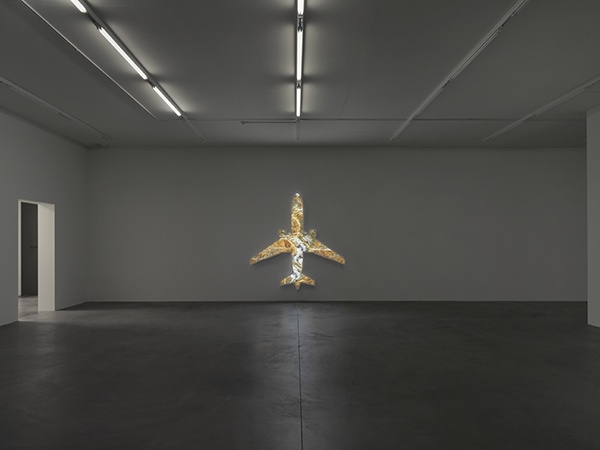 Spanning a variety of media encompassing photography, sculpture, happenings and performances, sound, and single and multi-channel video installations, Aitken's work explores the modern landscape and posits possibilities for new uncharted frontiers.

This exhibition will feature an installation of new sculptural objects that create an immersive environment where place and time dissolve, and where the individual exists adrift in an electrically charged space. Viewers are confronted with a series of signs and symbols that at first glance appear familiar but upon closer inspection reveal their foreign nature.
Two internally illuminated light box sculptures hover on the gallery walls. In the shapes of airplanes, the images inside charge the works with a sense of transition, representing the crystallization of an idea captured from the frenetic modern landscape. Both works stamp a portion of the visible world with this shape. While one gazes into a mine dug deep into the earth, the other lifts off and wings up into an expansive blue sky and above the clouds.
A soft light emits from Twilight a cast public pay phone bathed in a luminous glow. Appearing as a relic of a bygone era and removed from its everyday function the work
becomes a vessel emitting interactive light that brightens or dims depending on the viewer's proximity to its surface.
This show marks the premiere of Aitken's amazing new soft sculptures. These works are made of photographic images on fabric that create sculptural forms, furniture and social spaces. Slices of the contemporary landscape are re-formed to create a tactile world of concepts and energy.
Aitken's show at Galerie Eva Presenhuber crystalizes elements of the modern world, while re-creating their meaning and provoking unique encounters.
.
at Galerie Eva Presenhuber, Zurich
until 24 July 2015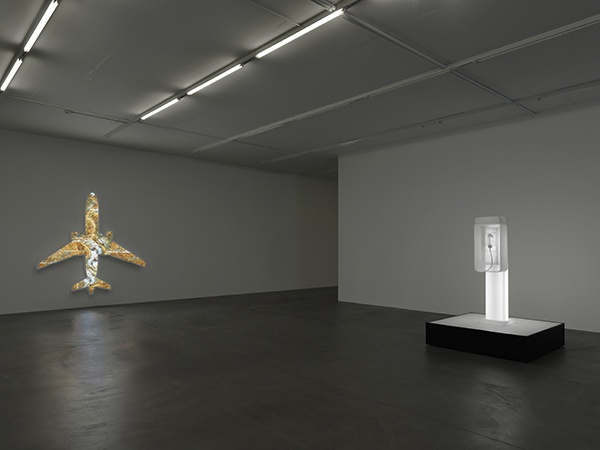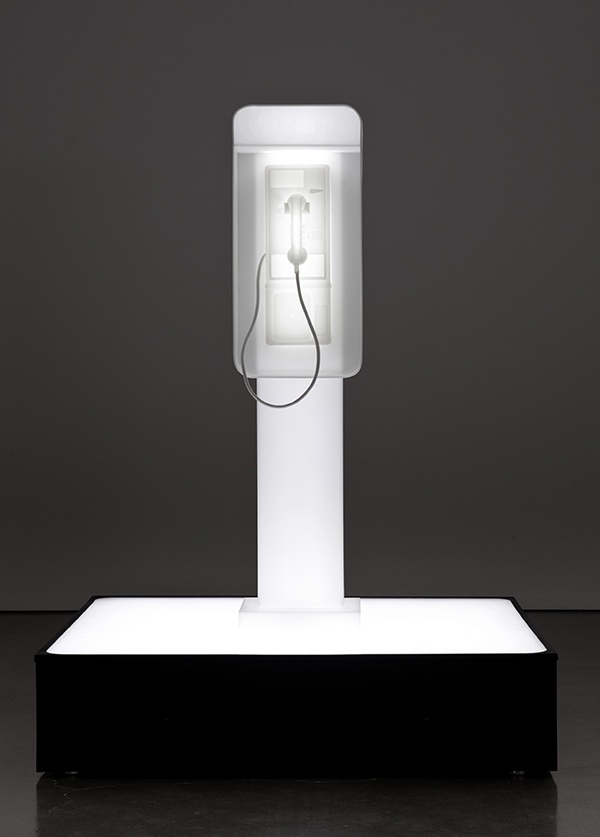 twilight, 2014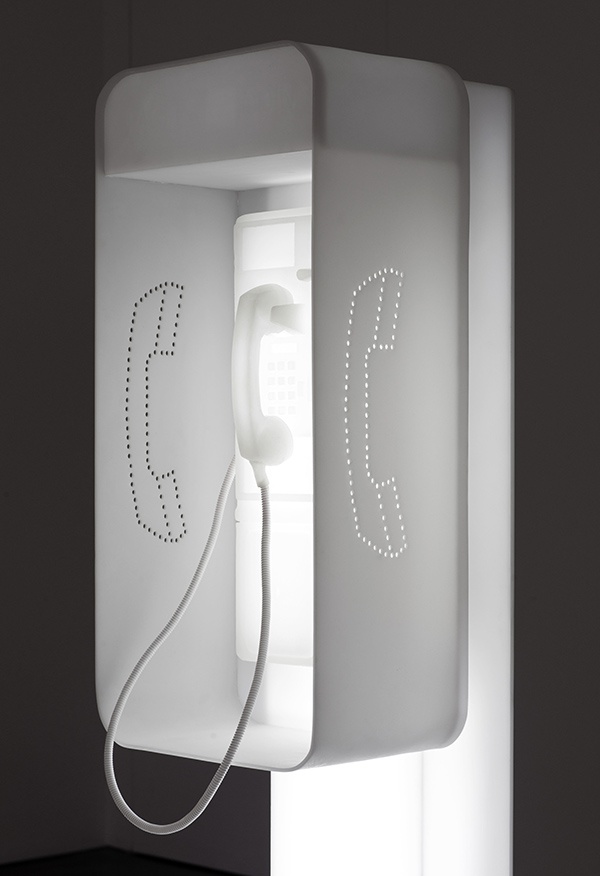 twilight (detail), 2014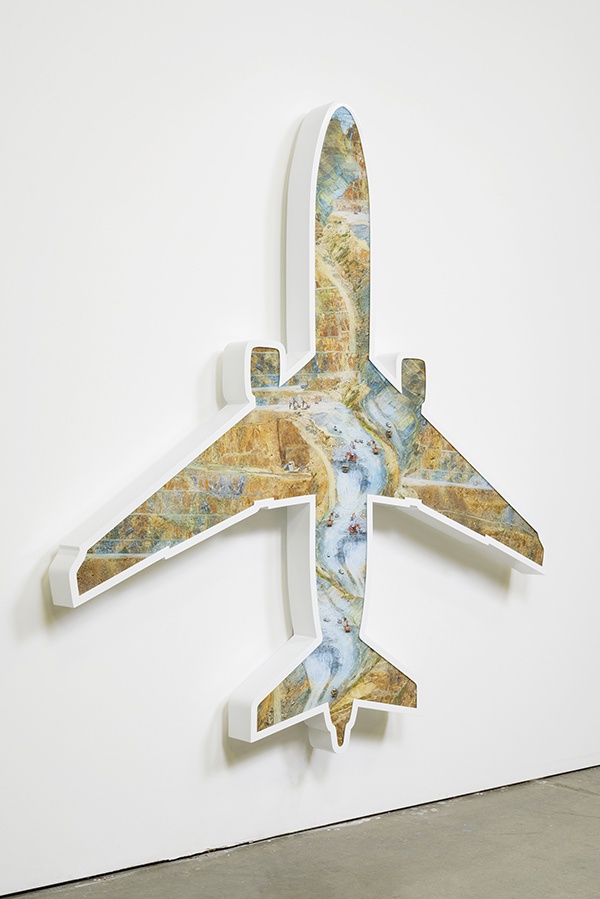 Earth Plane, 2015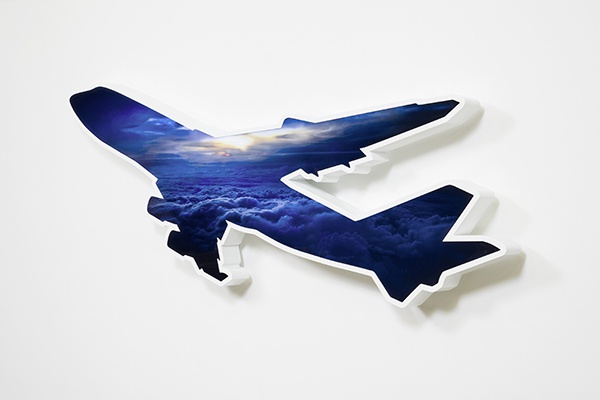 Cloud Plane (Slipstream), 2015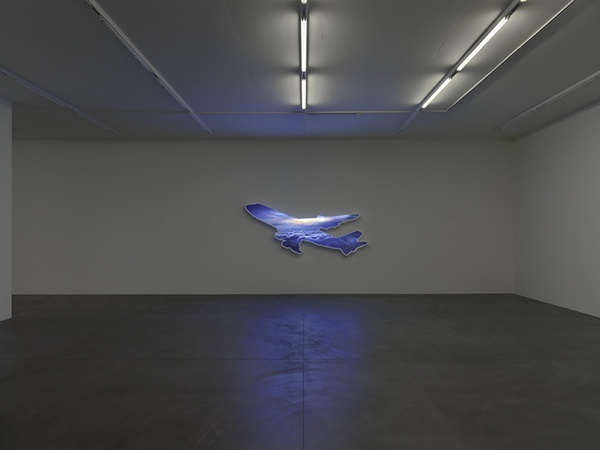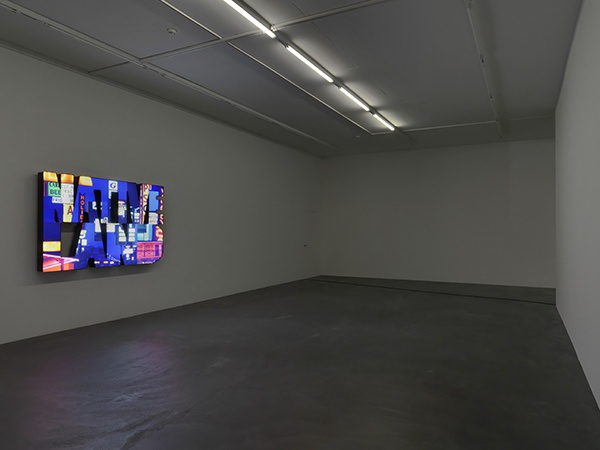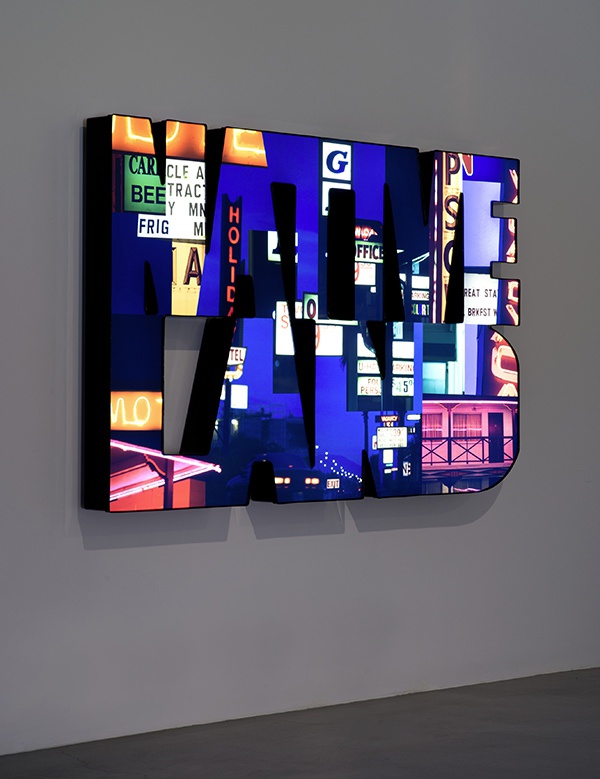 NATIVE LAND, 2014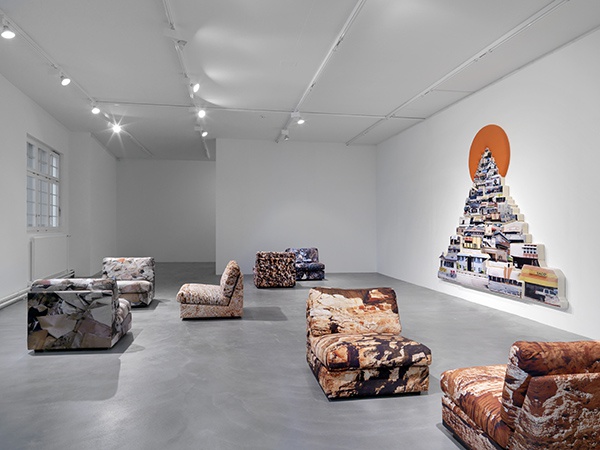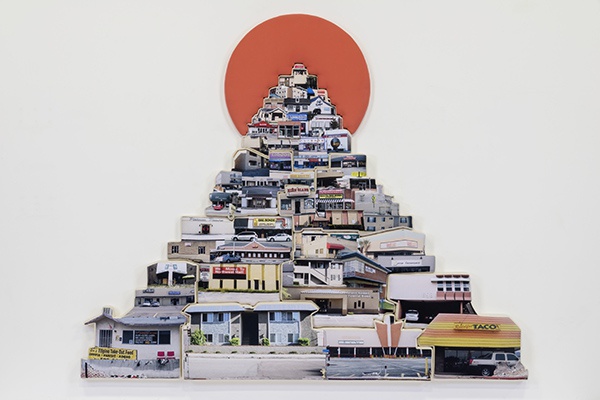 Modern Living (Soft Pyramid), 2015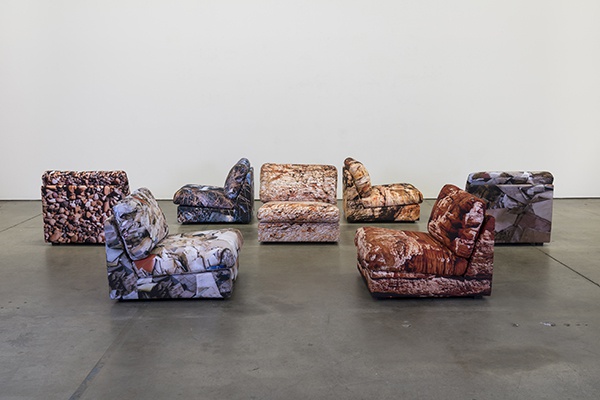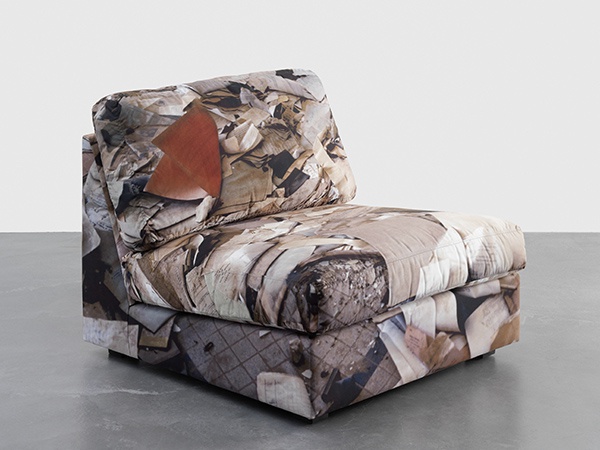 Earth Chair (hall of birth and death records, dakar 2), 2015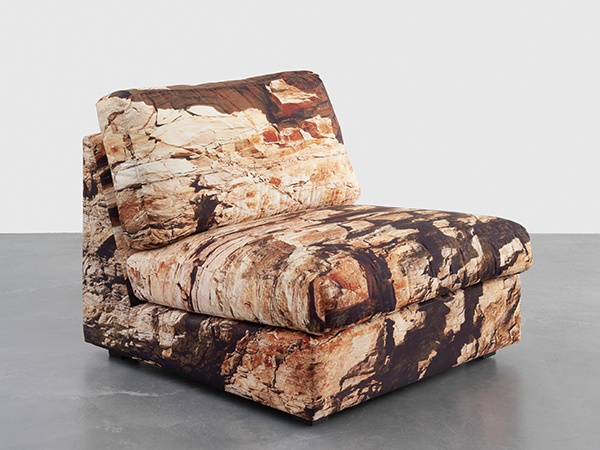 Earth Chair (san andreas fault 2), 2015
.
Doug Atiken installation views  at Galerie Eva Presenhuber, Zurich, 2015
Courtesy: Galerie Eva Presenhuber, Zurich. Photo: © Jeff Mclane, © Brian Forrest, © Joshua White and Stefan Altenburger Photography, Zurich.
.

At Schirn Kunsthalle, Frankfurt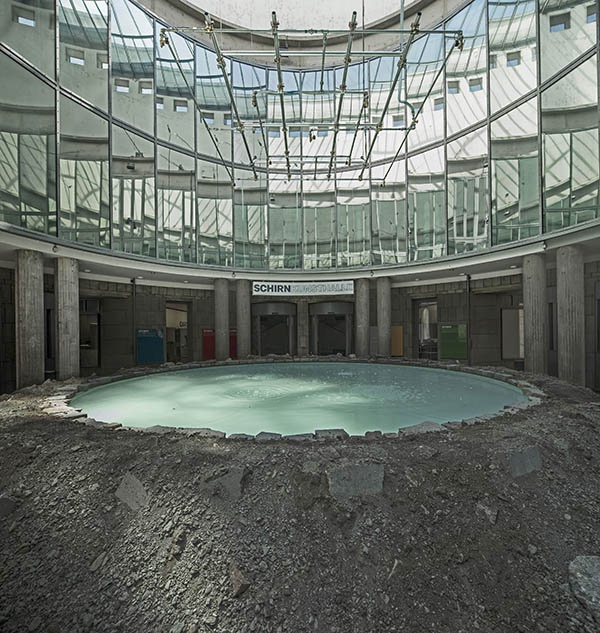 From July 9, 2015, Schirn Kunsthalle Frankfurt dedicates its entire exhibition space, inside and out, to the impressive work of American multimedia-artist Doug Aitken. It is not only the most comprehensive solo presentation of Aitken's work in Germany and beyond, but also an exhibition transcending spatial boundaries: Elaborate film installations across entire rooms and selected sculptures in the interior, as well as a site-specific sound installation in the exterior space of the Schirn, present a survey of the major stages in his creative work.
Born in 1968 in Redondo Beach, California, Aitken transcends boundaries with his award-winning work. He combines film and music, architecture, performance and sculpture in a dynamic way. For more than 20 years, he has been creating works of art of fascinating audiovisual intensity and suggestive-seductive power. Aitken belongs to a generation of artists who have reassessed and decisively influenced the way we look at art: His works bear witness to a more profound observation of reality and reflect a philosophical analysis of the present world. In his projects, Aitken has re-formulated the exhibition model to worldwide attention. Be it with the presentation of his work on the exterior facades of museums, including sleepwalkers at the Museum of Modern Art (MoMA) in New York, or the staging of unparalleled happenings, such as Station to Station, a 4,000 mile train journey from New York to San Francisco.
The Schirn will present Aitken's kaleidoscopic universe in more than 1400 square meters of exhibition space. SONG 1 (2012/2015), Black Mirror (2011), migration (empire) (2008) and diamond sea (1997) will be shown in atmospheric spaces with corresponding sculptures, such as Sunset (black and white) (2011) and Listening (2011). Sonic Fountain II (2013/2015) will transform the public and freely accessible Rotunda of the Schirn into an acoustic-spherical space. Doug Aitken takes the viewers of his work on a synesthetic journey around the world and to their inner self—in a maelstrom of expressive and rhythmically structured images. He poses existential questions, but does not provide easy answers. Instead, the artist expresses an almost ingenious enthusiasm for humanity and communal interaction. His themes continuously revolve around human civilization: the alienation of the individual and isolation in the mass; man's relationship with nature and technology; and technology's coexistence with nature as well as human relationships per se.
.
until 27 September 2015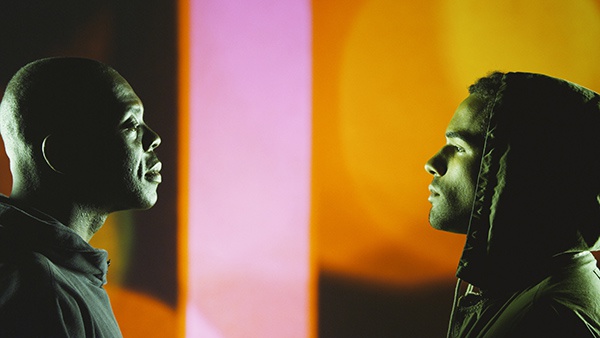 SONG 1, 2012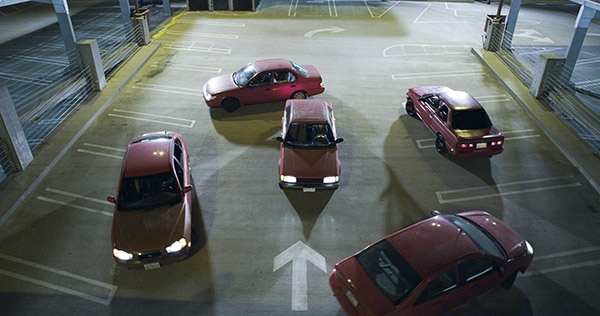 SONG 1, 2012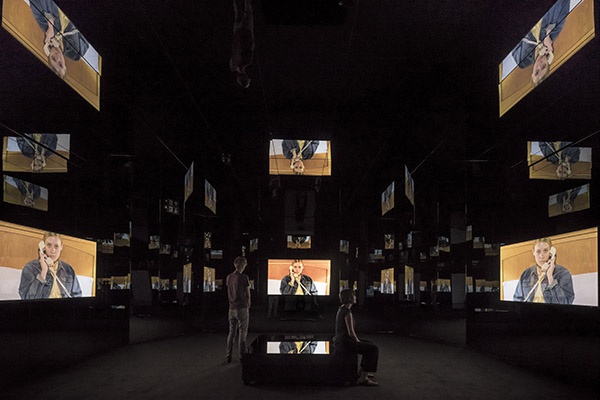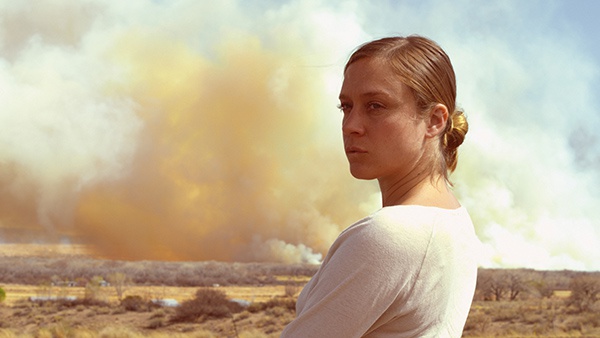 Black Mirror, 2011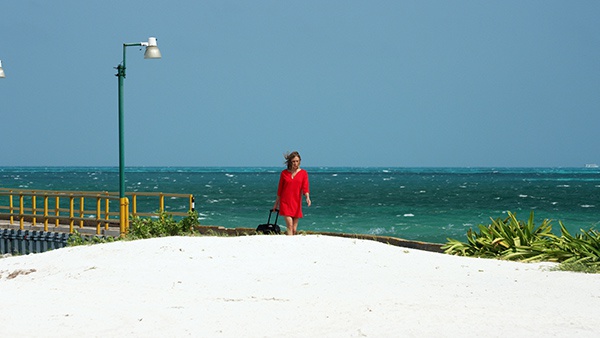 Black Mirror, 2011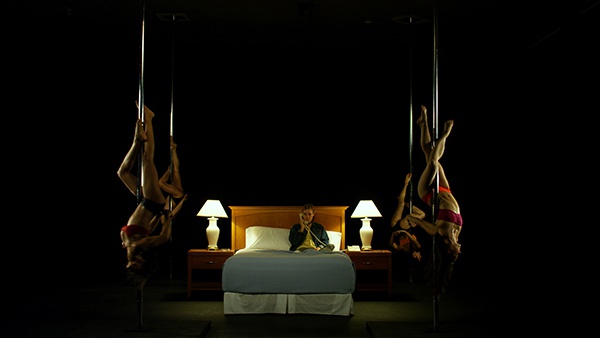 Black Mirror, 2011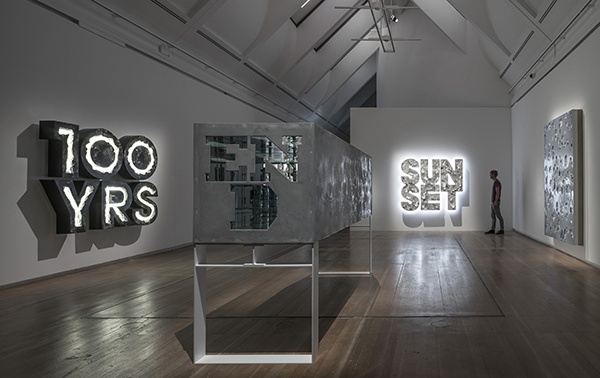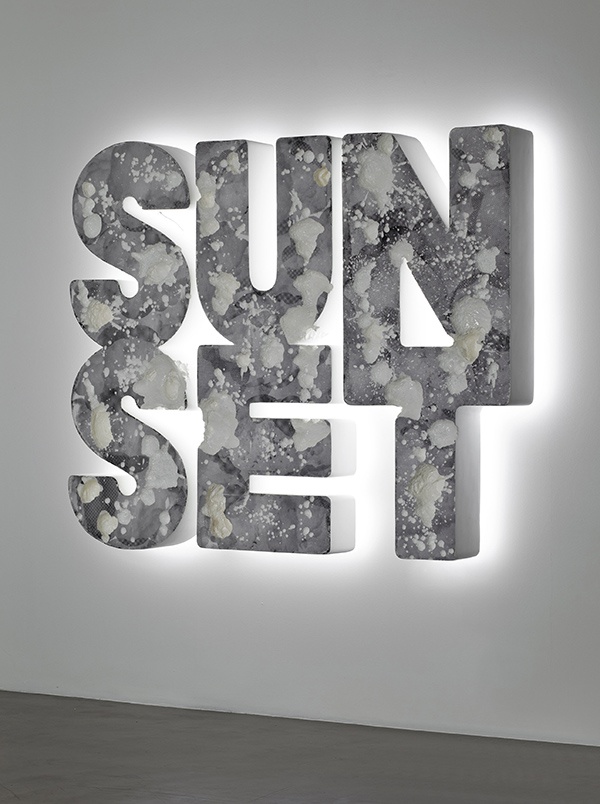 Sunset (black and white), 2011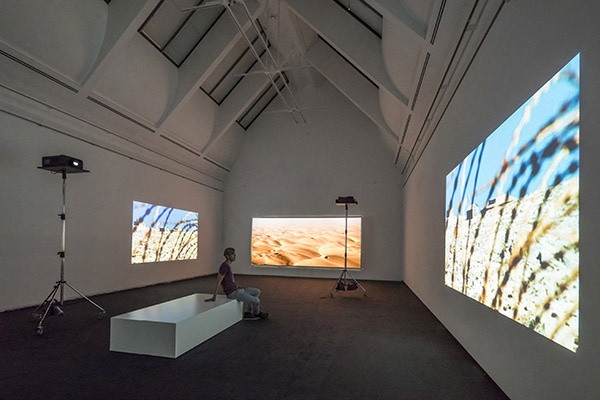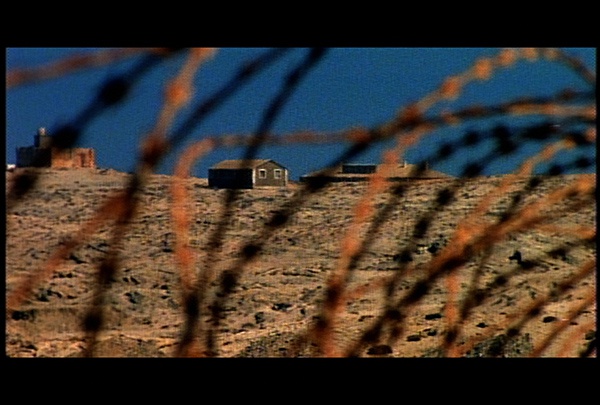 diamond sea, 1997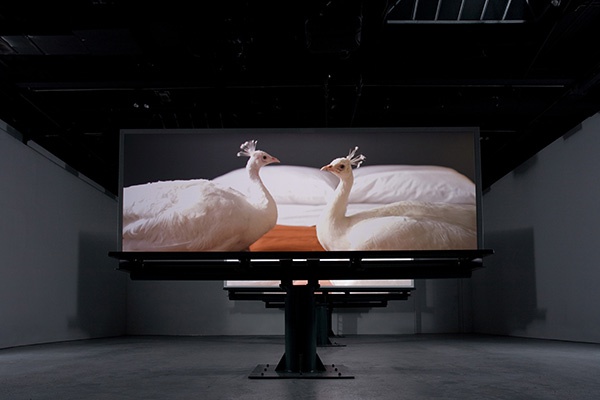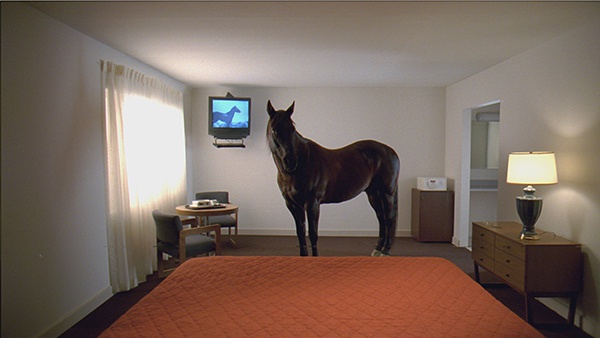 migration (empire), 2008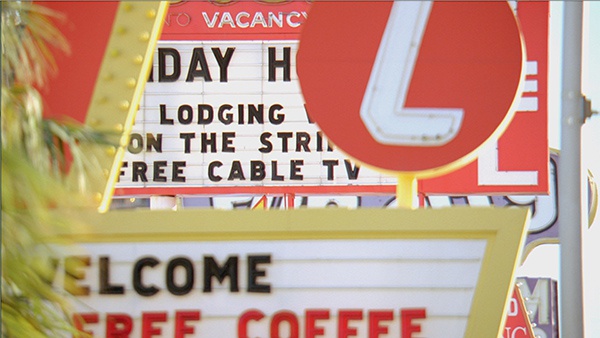 migration (empire), 2008
.
Doug Atiken installation views at Schirn Kunsthalle, Frankfurt, 2015
© Doug Aitken. Courtesy: the artist; 303 Gallery, New York; Galerie Eva Presenhuber, Zurich; Victoria Miro Gallery, London; Regen Projects, Los Angeles. Photo: © Brian Forrest.