Mousse 71 TIDBITS
All That Is Solid: Aki Sasamoto
Close
1
2
3
4
5
6
7
8
9
10
11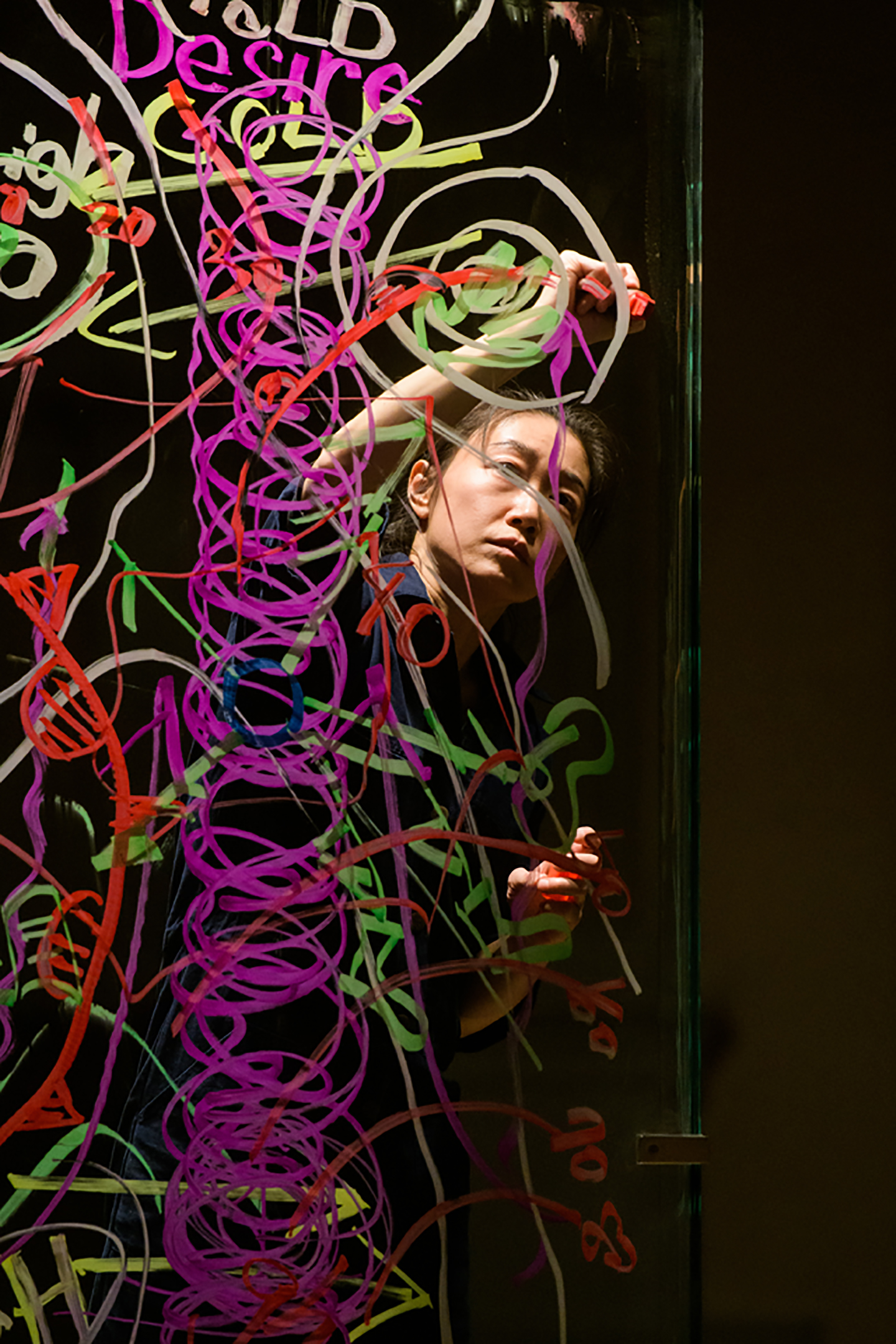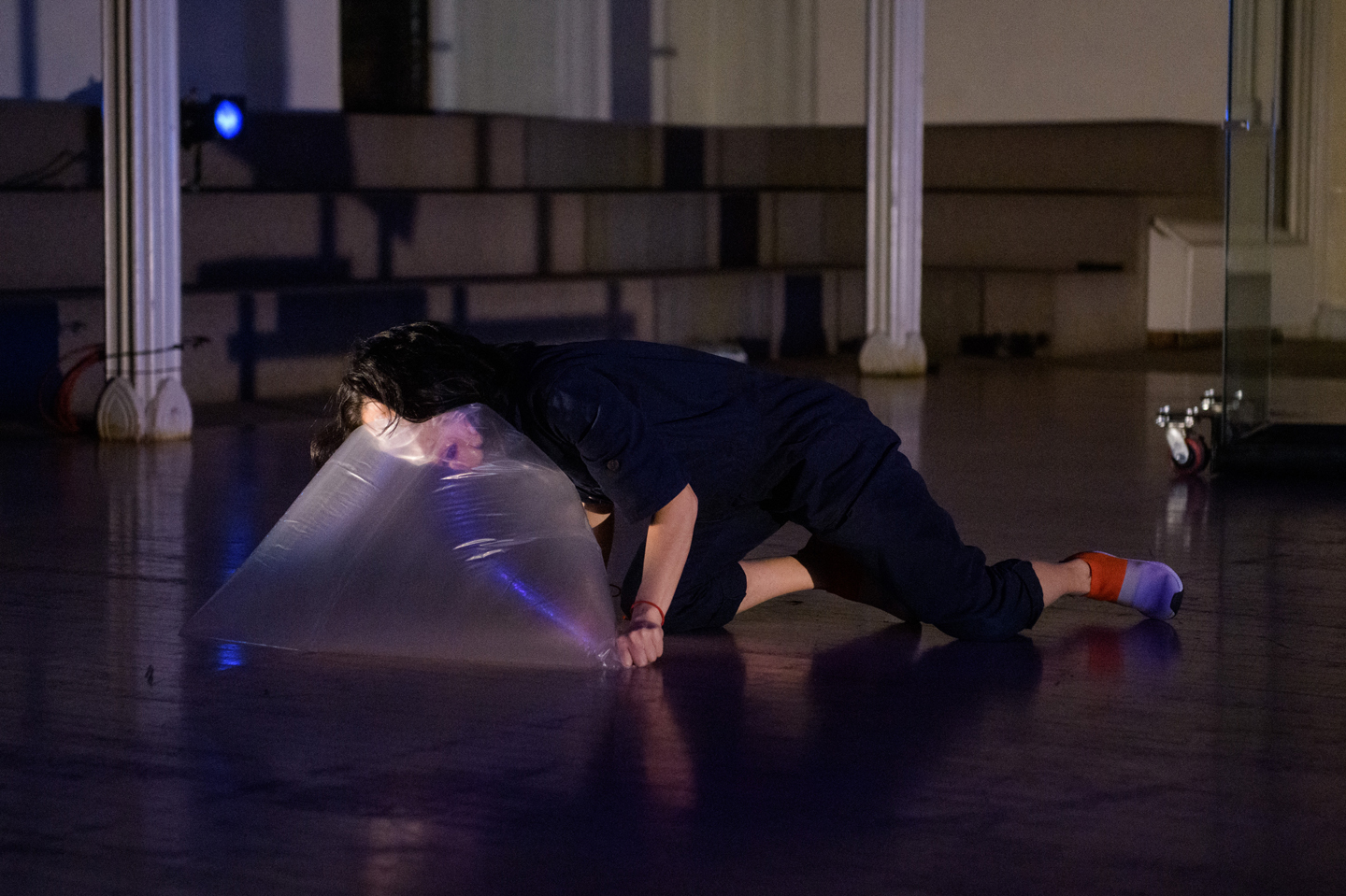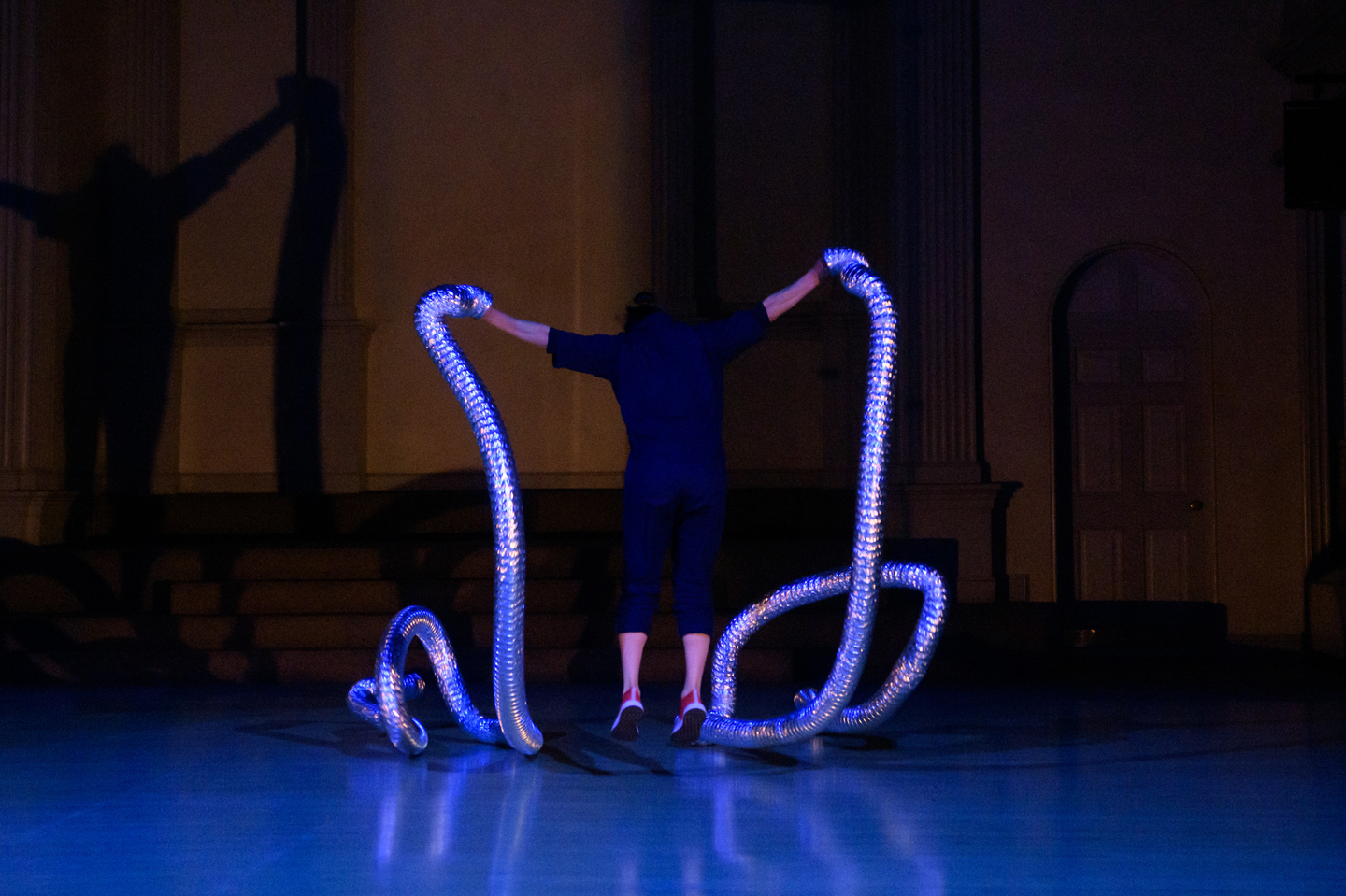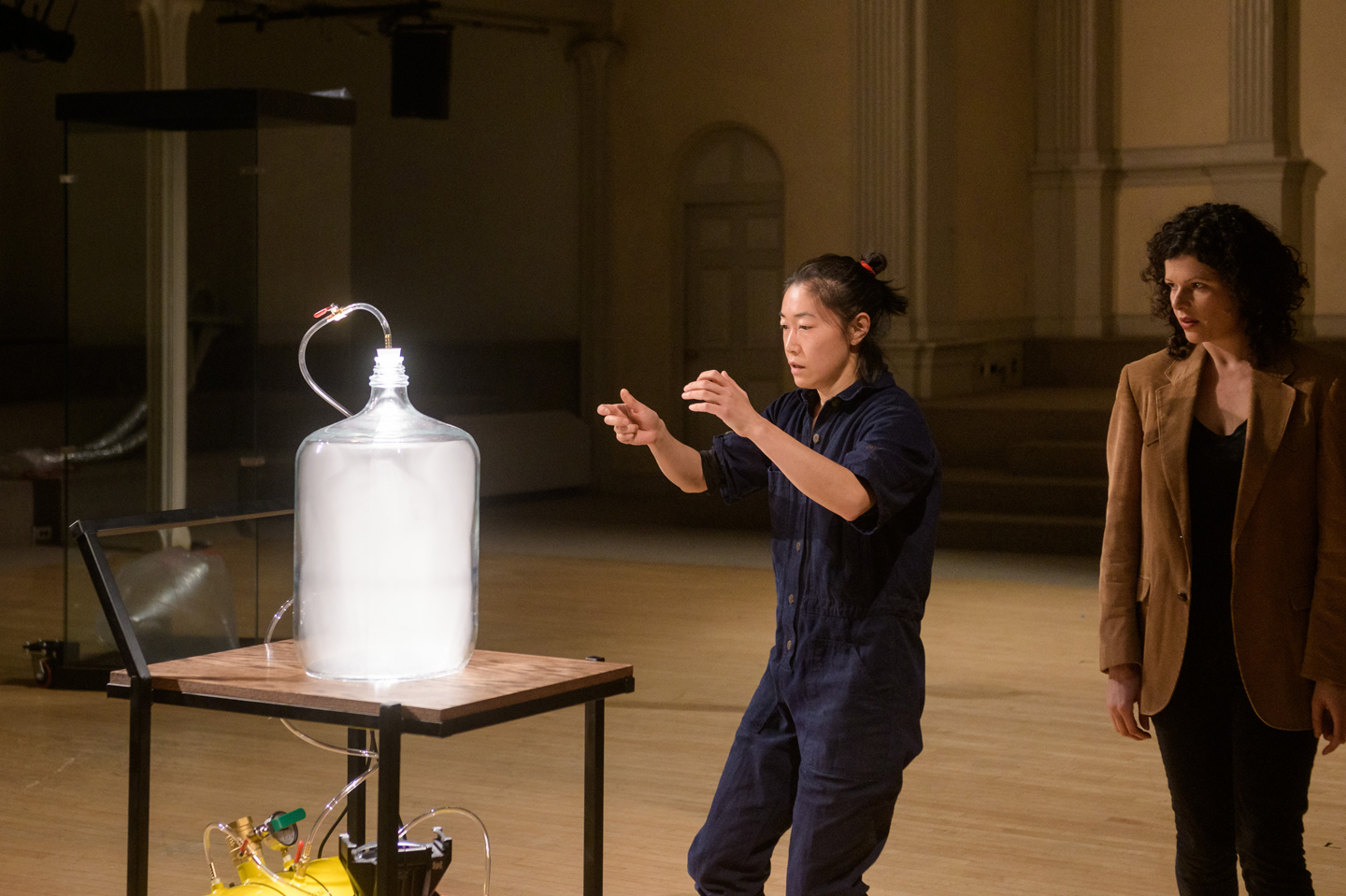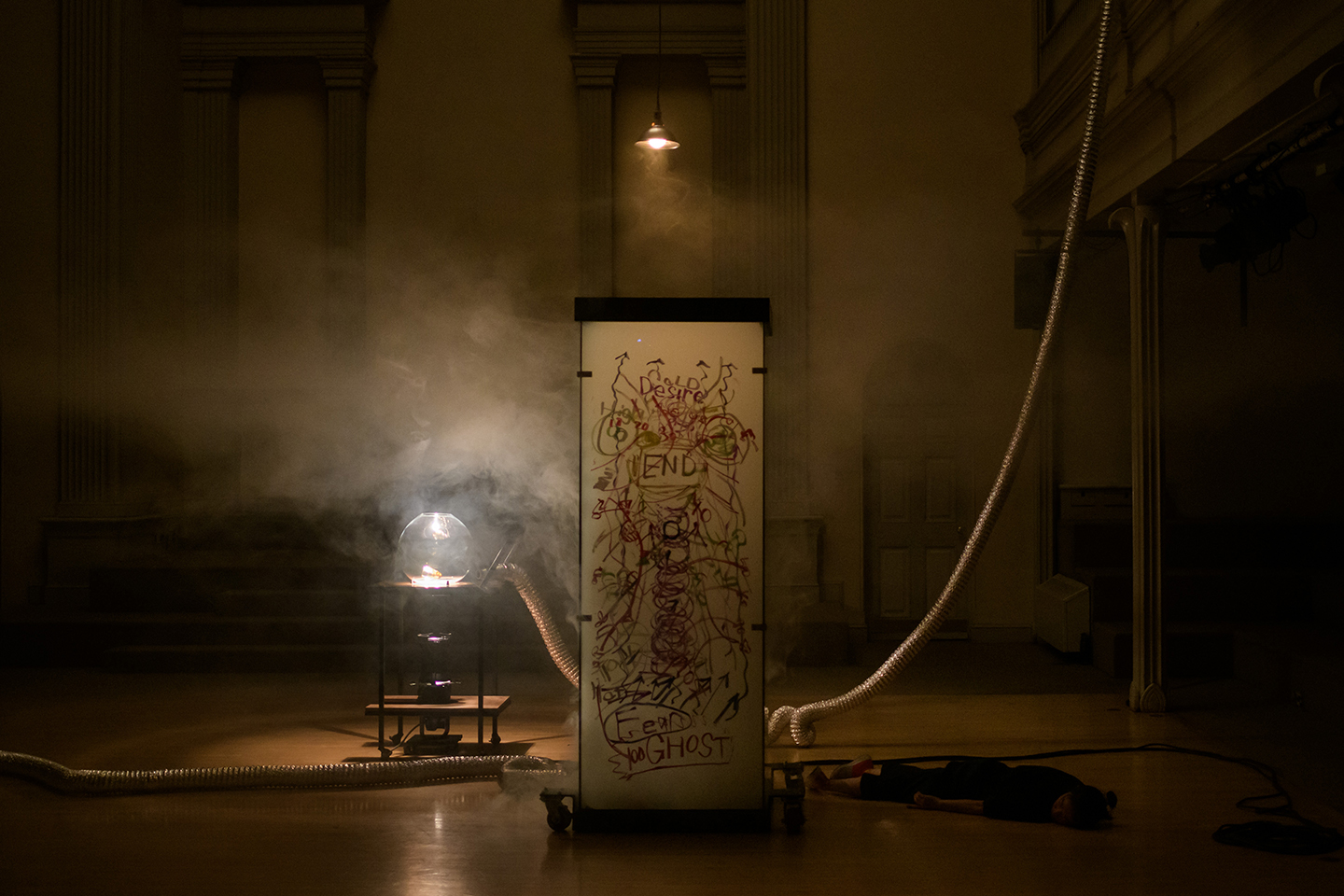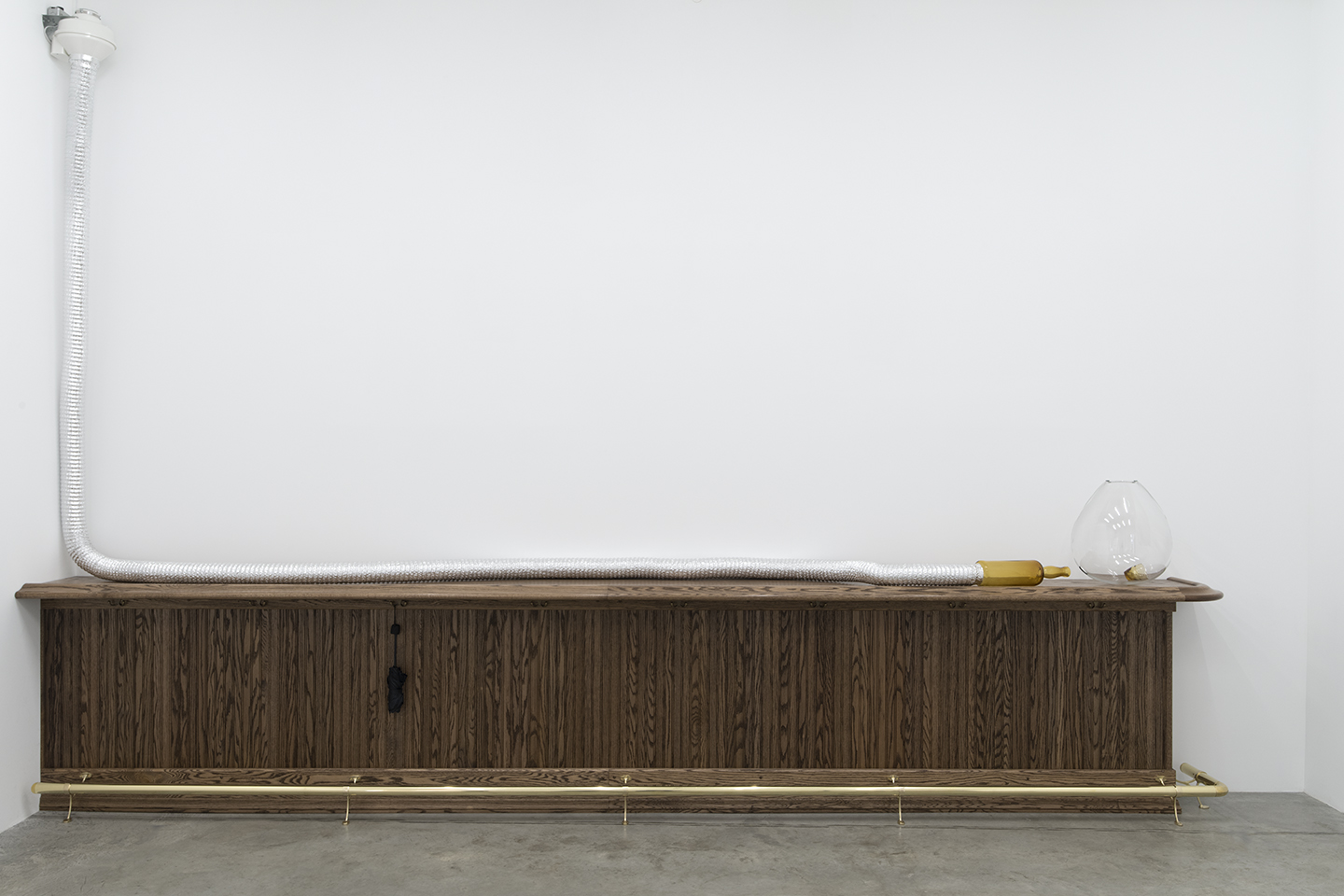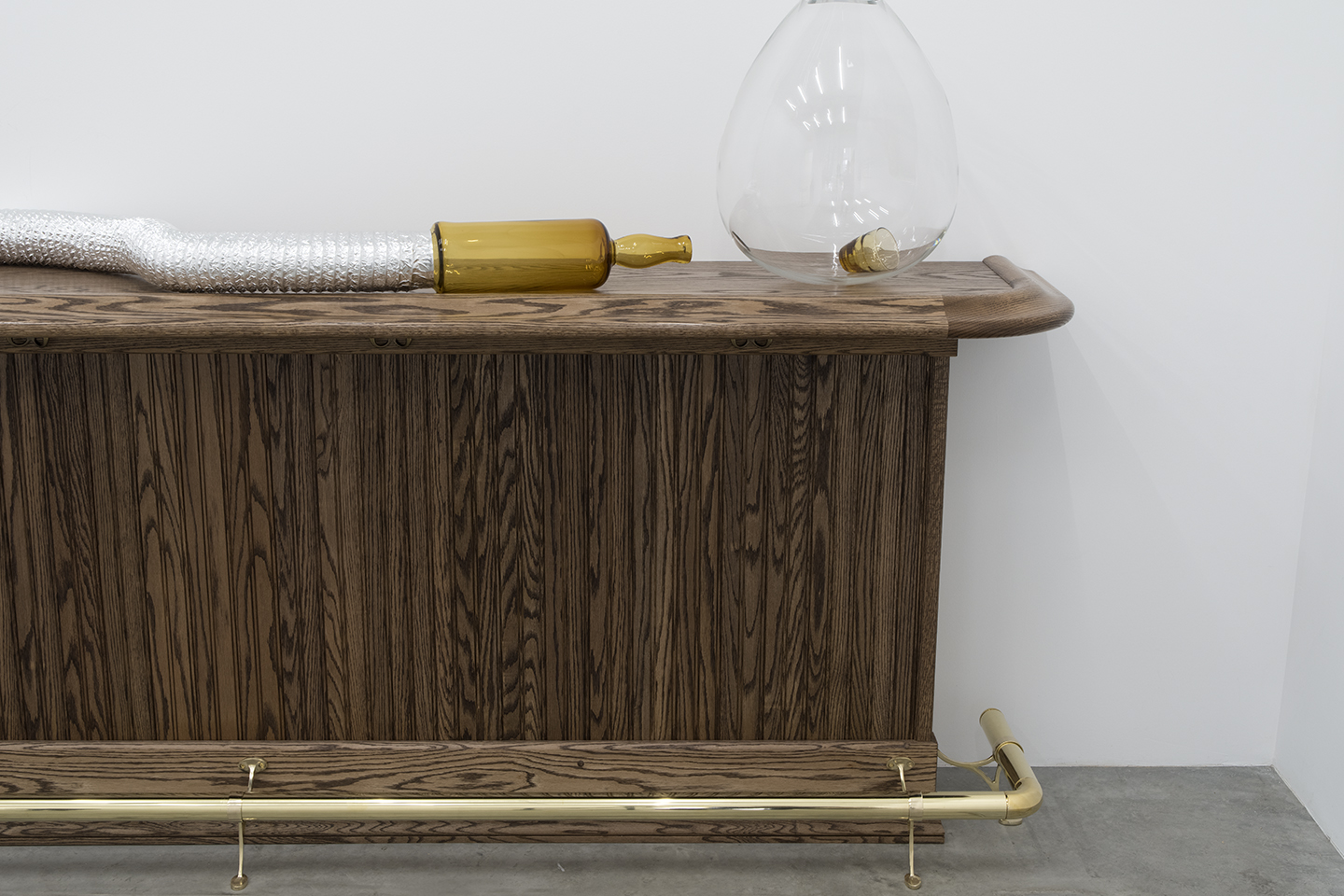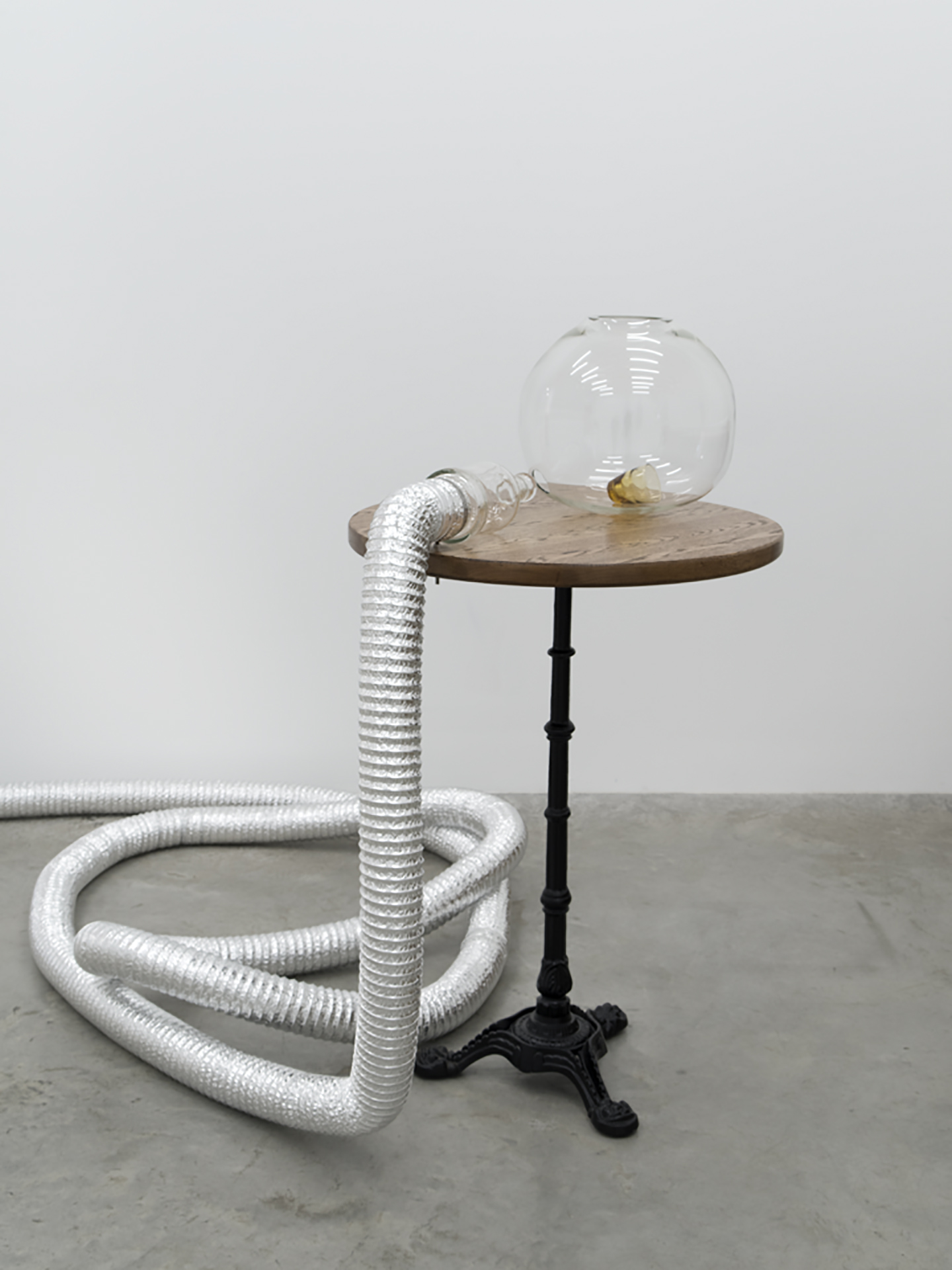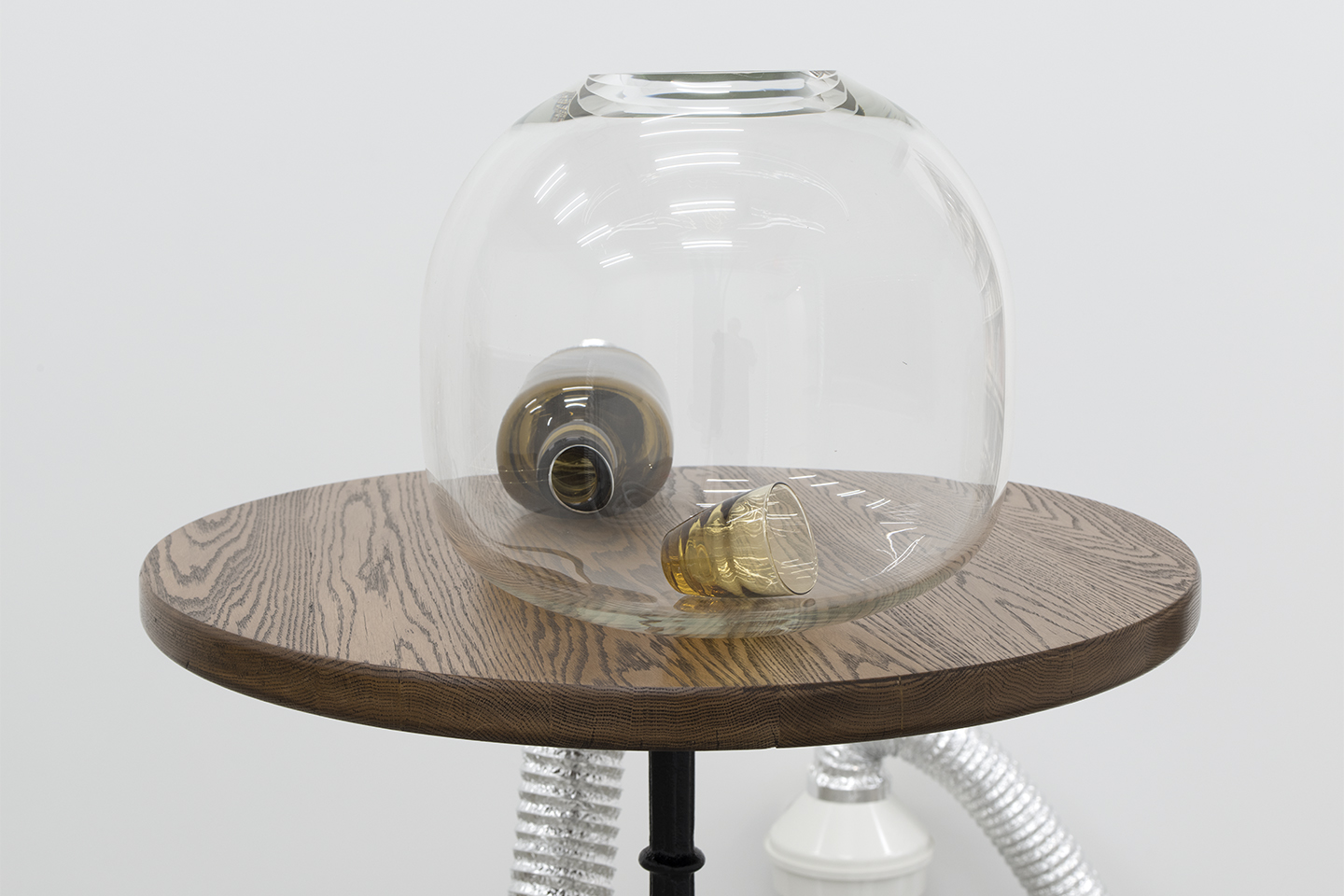 by Charles Aubin
Zany humor and unashamed earnestness: in the work of visual artist Aki Sasamoto, modes of address that usually stay separate collapse into joyous chaos. Indifferent to conventional distinctions between installation and live performance (she frequently gives them the same titles), she likewise pays no mind to expectations of emotional consistency. Plotting one day with meteorologists and the next with dancers, the Japanese-born New Yorker digs into nuances of the everyday and channels them into absurdist scenarios that nimbly revisit the worn-out promise, carried from Dada to Gutai to Fluxus, of eliminating the boundary between art and life.
"The initial attraction to leopard print panties is strong but I learned my lesson that I have to be careful," revealed Sasamoto in a recent conversation with choreographer Ishmael Houston-Jones.1 The artist has a clear inclination to overshare, though thankfully she delivers her TMI with deadpan humor. The case of the panties refers to Sasamoto's piece Centripetal Run, presented in 2012 at the Chocolate Factory in Queens, New York, in which she dwelled on the whirlwind of emotions she was going through at the time after a painful breakup—projected even onto her garish underwear.
Often intertwining facts and fiction, the artist never shies away from making the most of a vivid digression, whether it pertains to her doubtful sartorial choices, obsession with dung beetles, or, more recently, embarrassing cravings. In Past in a future tense, her 2019 solo exhibition at Bortolami in New York, Sasamoto exposed her longings for whiskey, her alcoholic beverage of choice, which she had to give up because of pregnancy. In the gallery, the artist erected a red oak counter of a past-its-prime dive bar (complete with the usual brass footrail) and draped atop it a long, intestinal air duct. One extremity of the tube was fitted with an industrial fan. On the tube's mouth was a whiskey bottle with its bottom cut away, which blew out air directed at a large vase. Inside that hand-blown glass container was a tumbler, spinning around endlessly as the whiskey-slicked tube puffed and puffed. The empty whiskey glass, whirling and tipping in the bulbous jar, conjured a meditative, yet emotional, state of sobriety.
Sasamoto's memorial to distilled alcohol made a subsequent appearance in her most recent work for Danspace Project at St. Mark's Church in downtown Manhattan. Equally at ease in galleries and on theater stages, the artist excels in more undefined spaces such as this sanctuary—a fully functioning chapel whose regular religious services are interspersed with experimental dance programs (or perhaps the other way around). While sticking to her constellations of whimsical objects, Sasamoto made the most of the artifice of the theater and allowed objects from the white cube to take a dramatic bow. At Danspace Project she placed several of her glass domes on wheeled carts, under which she positioned spotlights that created spectacular effects. Once projected and blown up on the ceiling of the church, Sasamoto's micro-universes of wind and spinning glasses turned into menacing cyclones.
Sasamoto based her six-day show-cum-lecture series around a spoof scheme of new air circulation for the chapel, which would attempt to alter normal current patterns and produce new atmospheric moods. It might have been funny, but it was not a joke: determined to convince everyone of the effort's scientific merit, she built for the occasion a one-person information booth with glass panels on which she scrawled graphs, diagrams, arrows, and keywords. Improvisation is key in Sasamoto's quirky lectures, which continue in the mad-professor tradition of Joseph Beuys and Mark Leckey and also rely on her background in dance.
But timing is everything, and it is Sasamoto's ongoing practice of stand-up comedy that gives these performances their emotional and artistic control. At the end of each day at Danspace, her thoughts on atmospheric pressure slid into unpredictable scenarios she developed with her close collaborators: the performer Jessica Weinstein, the singer Alsarah, the multi-instrumentalist Matt Bauder, and the lighting designer Madeline Best. Indulging her inclination for scientific demonstrations, Sasamoto titled the whole experiment Phase Transition, a nod to the ways matter can physically change: melting (from solid to liquid), freezing (liquid to solid), evaporating (liquid to gas), condensing (gas to liquid), deposition (gas to solid). These state changes offered Sasamoto a metaphor for contemplating transitions in life.
But perhaps the most important was the sixth phase transition—sublimation (solid to gas), which serves in a sense as a model for all of Sasamoto's work. By following her stream of consciousness and free associations, by transforming her assemblages of banal objects into gripping absurdist performances, she lets us at least briefly grasp something concrete in a time when rational thoughts are no more substantial than air.
[1]  Lydia Bell, ed., Aki Sasamoto: Phase Transition (New York: Danspace Project, 2020), 37.
Aki Sasamoto (b. 1980, Kanagawa), is a New York–based artist working in performance, sculpture, dance, and more. She has had recent solo exhibitions and performances at Danspace, New York (2020); The Kitchen, New York (2017); SculptureCenter, Long Island City (2016); and Center for Curatorial Studies, Bard College, Annandale-on-Hudson (2012). Her work has also been shown at the Aldrich Contemporary Art Museum, Ridgefield; the National Museum of Art, Osaka; the Whitney Museum of American Art, New York; and MoMA PS1, New York.
Charles Aubin is a curator at Performa in New York, where since 2013 he has organized performances and programs featuring a wide range of artists, architects, choreographers, and filmmakers, including Nairy Baghramian, Jérôme Bel, Pauline Curnier Jardin, François Dallegret, Maria Hassabi, Tarik Kiswanson, Malcolm Le Grice, Paul Maheke, Jimmy Robert, Cally Spooner, and Erika Vogt. Aubin coedited Bodybuilding (Performa, 2019), the first publication to survey the use of live performance by architects. Between 2015 and 2018 he also served as curator at Lafayette Anticipations in Paris, and previously he was assistant curator of performance at Centre Pompidou, Paris.