EXHIBITIONS
Albert Oehlen "Spiegelbilder" at Galerie Max Hetzler, London, and Nahmad Contemporary, New York
Close
1
2
3
4
5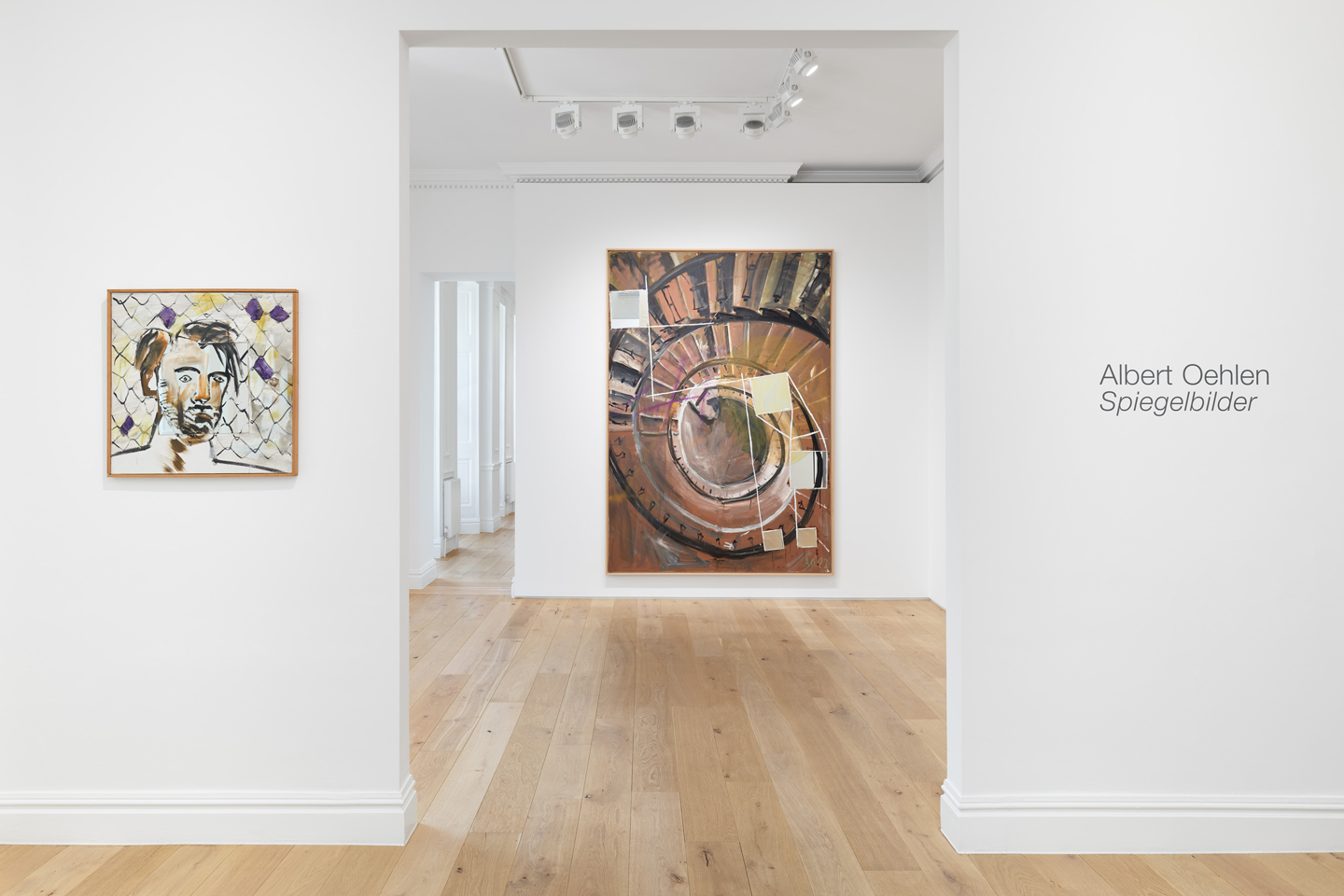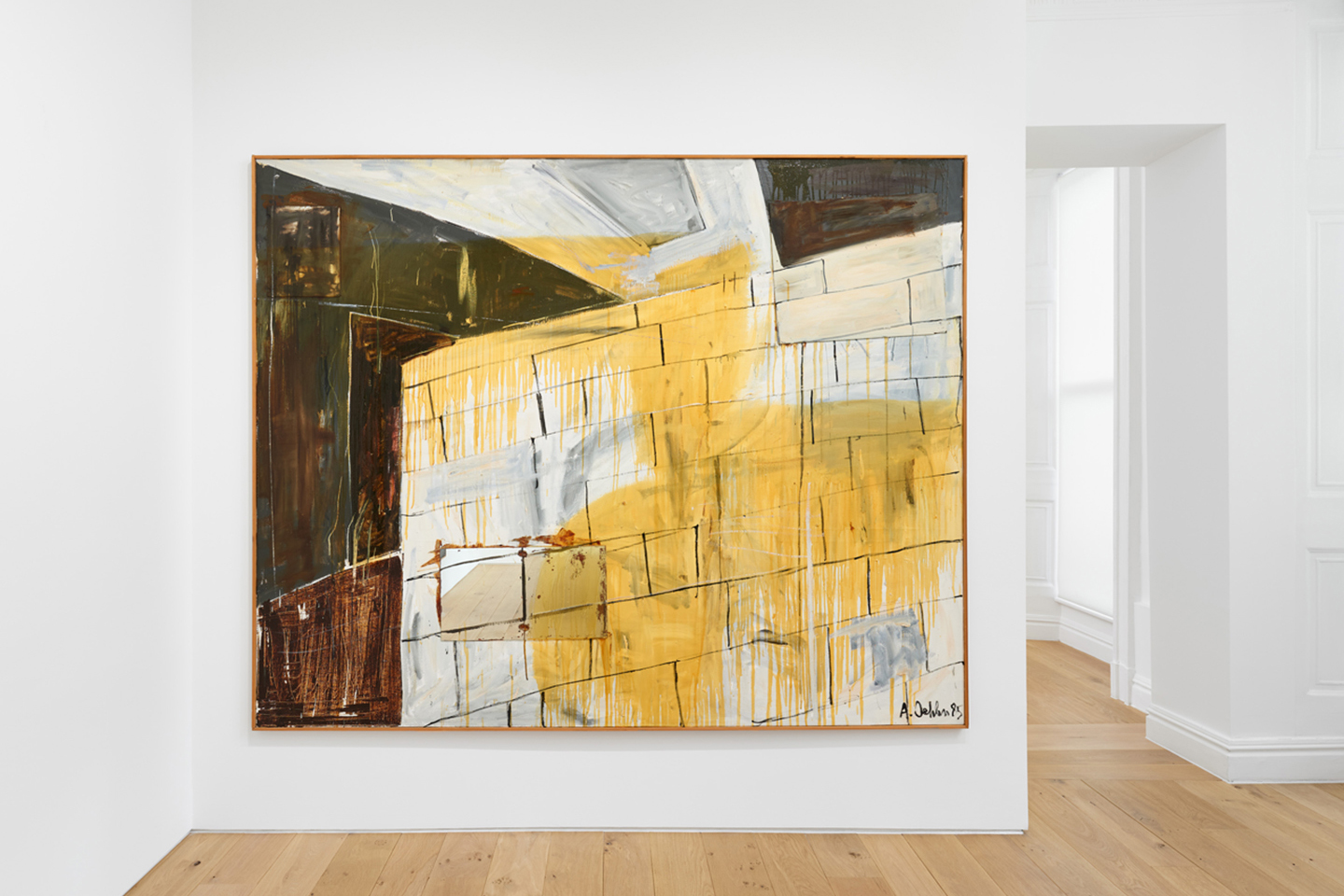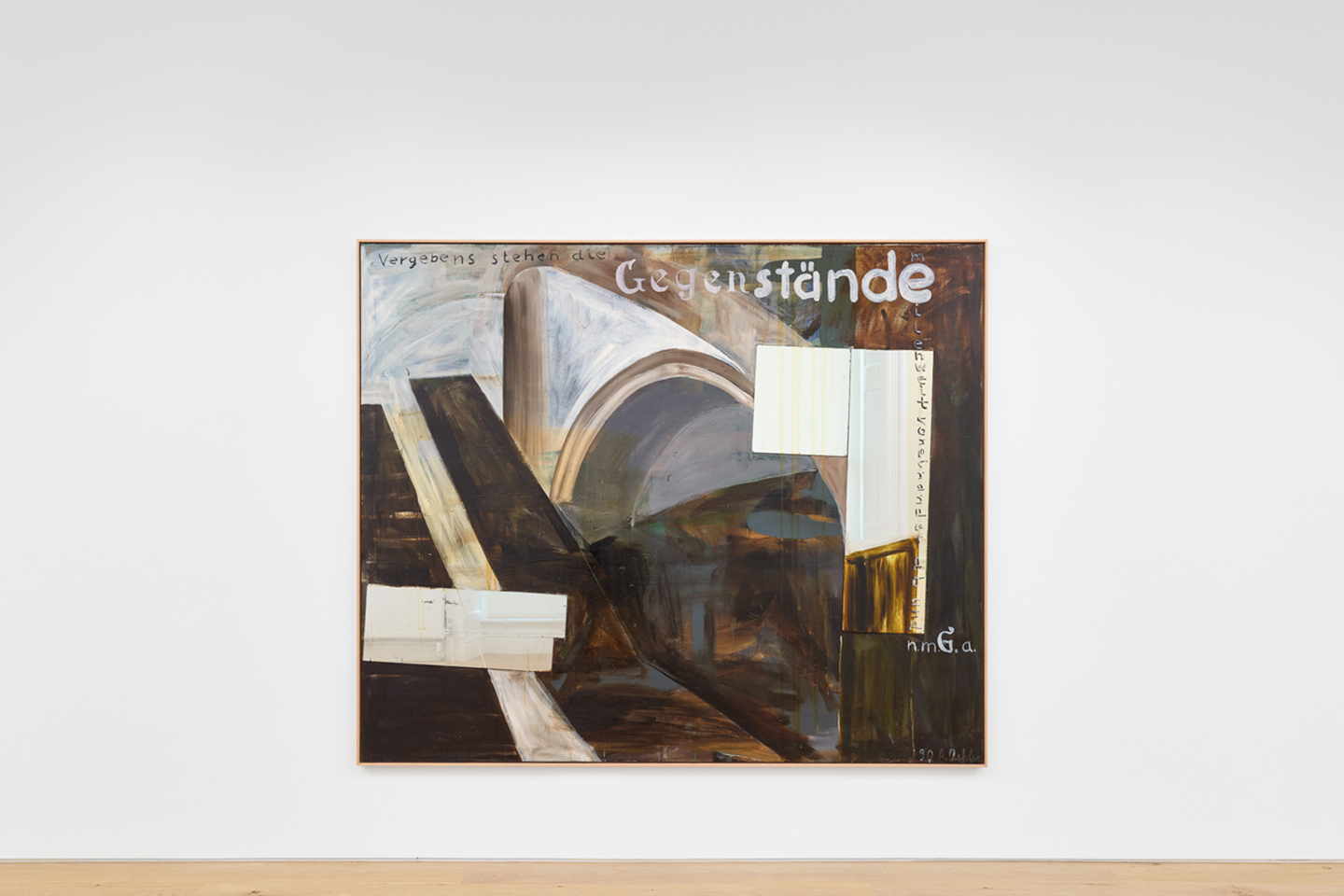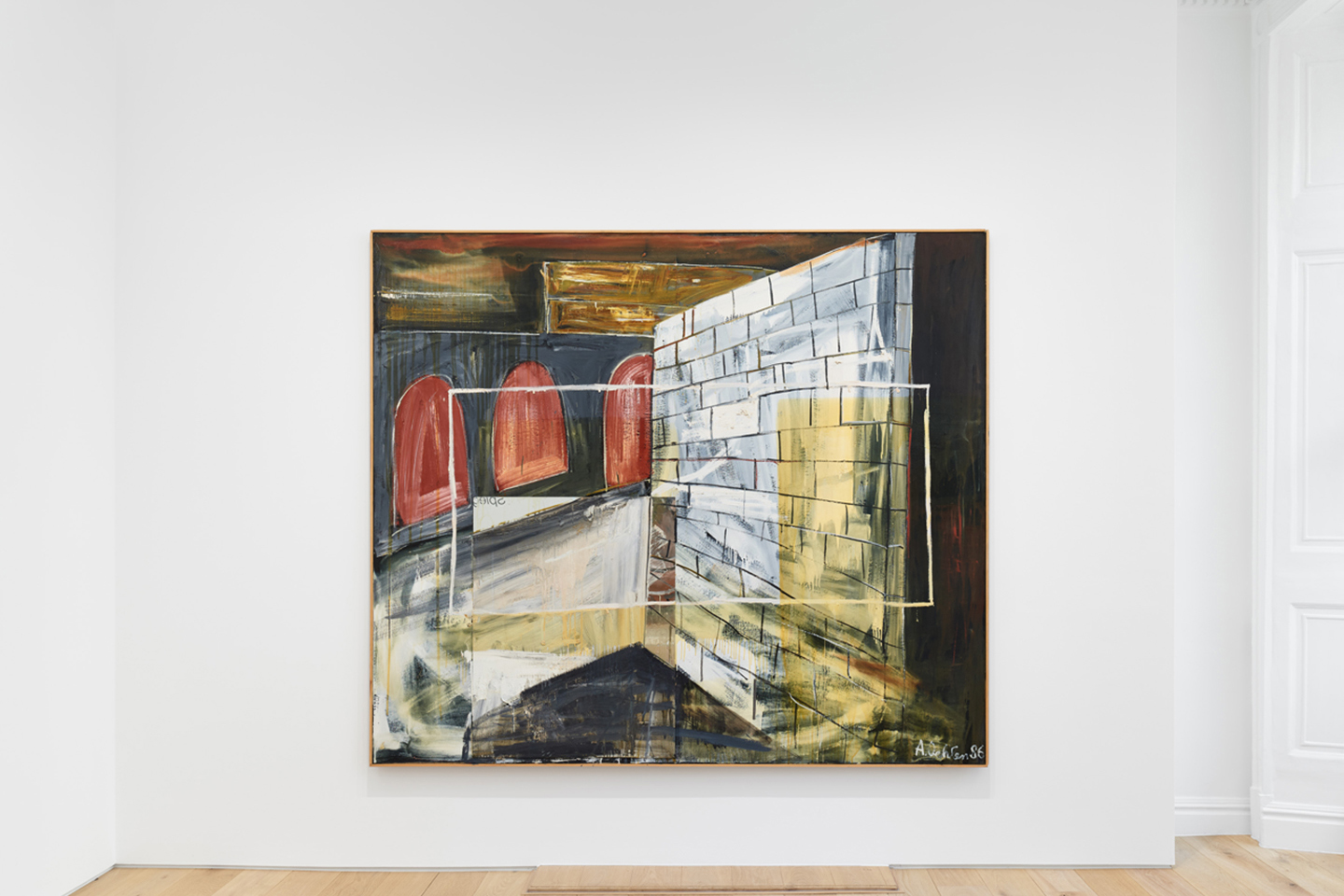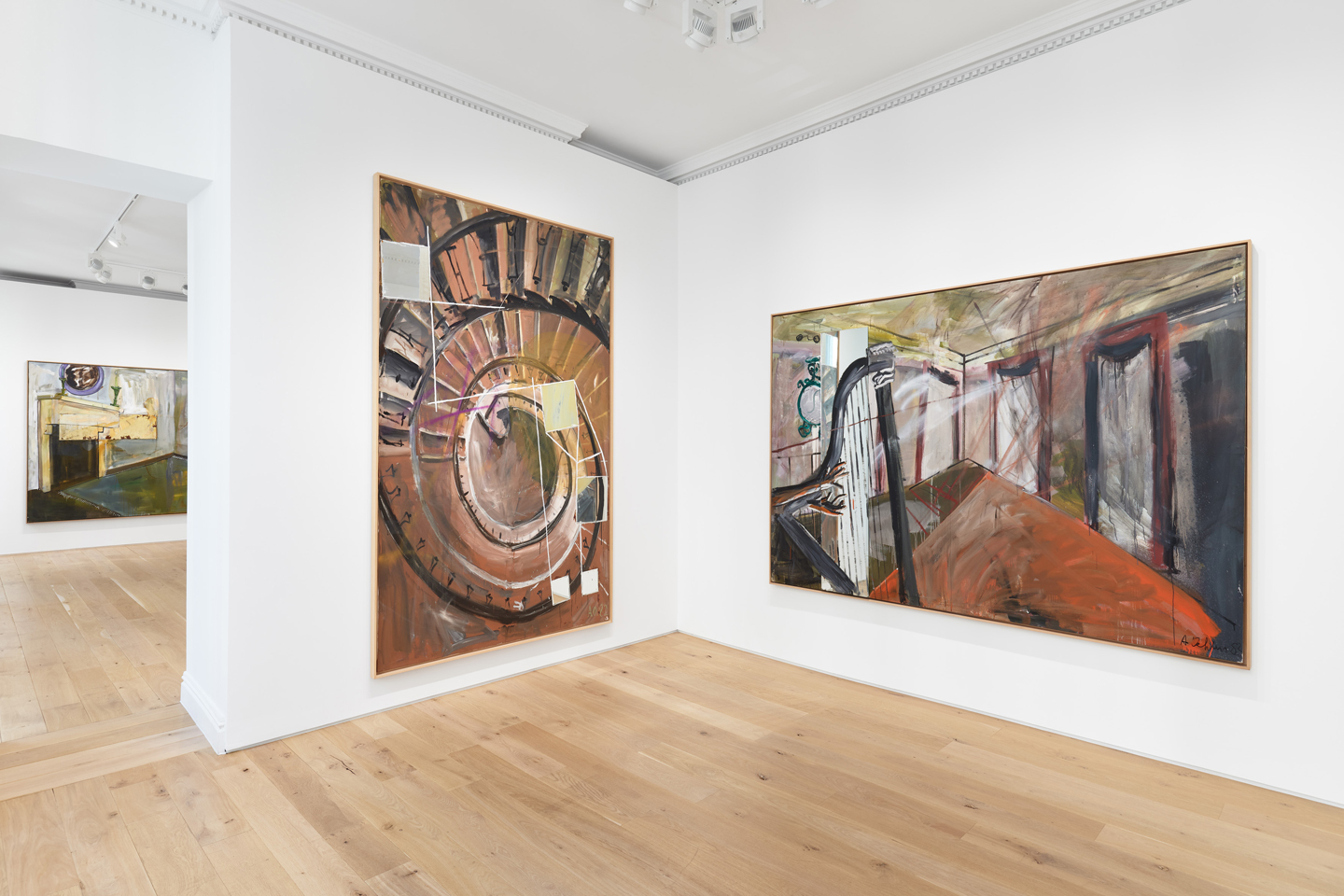 Galerie Max Hetzler and Nahmad Contemporary are delighted to announce their forthcoming exhibitions Albert Oehlen: "Spiegelbilder".
A presentation in two parts, the exhibitions of the Spiegelbilder ('Mirror Paintings') bring together a significant early series in Albert Oehlen's oeuvre and will be the first dedicated to this singular body of work in the UK and US. The exhibitions coincide with a major solo show of the artist's work at the Serpentine Gallery, London, which opens on 2 October 2019 and runs until 12 January 2020.
Spanning eight years, from 1982 – 1990, this series straddles a decisive period for the artist, during which he moved from the crude figuration and "bad painting" of the late 1970s and early 80s, towards nonobjective painting in the late 1980s. Through the "Spiegelbilder" , Oehlen cemented his reputation for subverting painting conventions.
The first part of the "Spiegelbilder" exhibition will open at Galerie Max Hetzler's London space on 27 September 2019, just ahead of London's Frieze week. This will be followed by a second presentation of further paintings from the same series at Nahmad Contemporary in New York from 5 November.
One of Oehlen's earliest bodies of work, the Spiegelbilder ('Mirror Paintings') are distinguished by actual pieces of mirror collaged onto the surface of the canvas, highlighting the artist's unconventional approach to painting from the outset. Although visually distinct, there is an attitude and approach in these paintings towards colour, light, scale and line that carries through later series. Belonging to the Spiegelbilder are some of Oehlen's first self-portraits, primary examples of which will also be exhibited.
Many of the works in the series depict domestic interiors and politically-charged exteriors in a palette of muted colours. With titles alluding to Germany's past and the incorporation of social and political spaces such as museums, staircases and brick walls as barrier motifs, Oehlen demonstrates his ability to turn controversy into cliché.
"I only used mirrors in pictures depicting rooms, so that the viewer can place himself in the room. These rooms were chosen not on the basis of design, or architecture, or any other such criteria, but on the basis of their meaning, which I attribute to them in relation to society. Museum, apartment, Hitler's headquarters, things like that: a summons to appear in the picture." – Albert Oehlen
Outsmarting painted pictorial reality with actual mirrored reality, the Spiegelbilder  redefine the limits of the medium, drawing us in physically through their reflective qualities. Ambiguous in their presentation of socio-political spaces, the works provide early insight into Albert Oehlen's idiosyncratic approach to painting through an ever-evolving style and technique.
At Galerie Max Hetzler, London
until 16 November 2019
At Nahmad Contemporary, New York
until 21 December 2019