EXHIBITIONS
Alberto Garutti at Buchmann Galerie, Lugano and Agra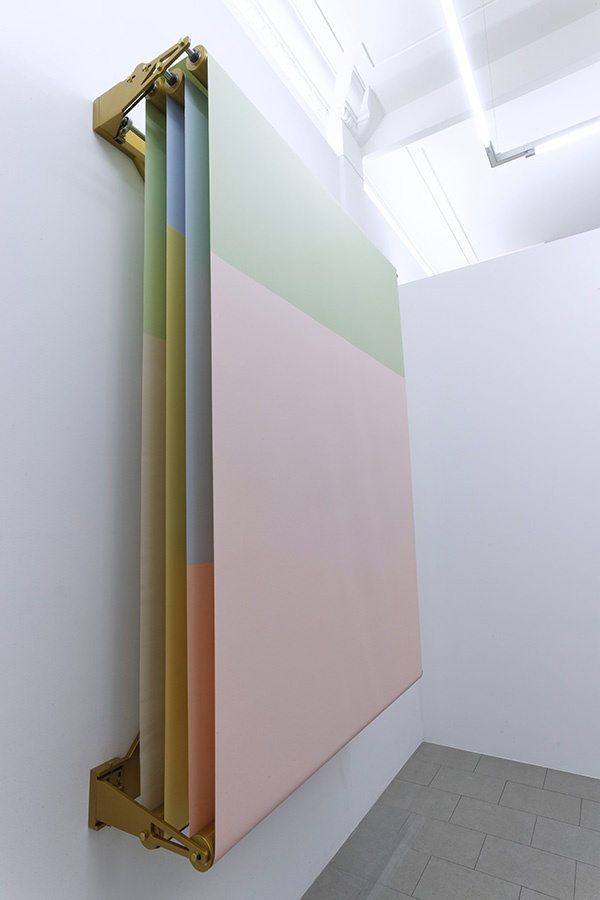 Buchmann Lugano is pleased to present the opening of Senza Titolo, 2014 (Untitled, 2014), a work by  Alberto Garutti. After an accurate reflection, the Italian artist (*1948, Galbiate – Milan) envisaged and realized this installation specifically for the downtown art gallery, Buchmann Lugano. This artwork is characterized by perpetual motion and continuous color change revealing new shapes at every audience glance.
In Buchmann second location Galerie Agra other works by Alberto Garutti are on show. The exhibition at Buchmann Galerie Agra hosts some of Garutti's early works, including Madonna, 2007, designed for the new Church in Trezzano sul Naviglio (Milan). Inside the statue the artist implemented a device which allows it to reach a temperature of 36.7 C°. Alberto Garutti explained that "[…] this object takes up a position in a new territory, in an environment halfway between the religious world, that of believers and the system of art and its iconography".

Also Cristallo Rosso (Red Crystal – 1995-1997) is on show, where sculpture, painting and architecture merge together to create a unique and fascinating artwork.
Some other works from the series Orizzonti (Horizons), Moquette (Carpeting) and Tutti i passi che ho fatto nella mia vita mi hanno portato qui, ora (Every step I have taken in my life has led me here, now) are hosted.  This last work is made up of a rock plate which is usually inserted in the floor and on which the artist sculpted the title. It establishes a direct and deep relation between the public and the artwork itself and it introduces and amplifies the concept of caption, which the artist has recalled and re-elaborated in many other works.
.
at Buchmann Galerie, Lugano/Agra
until 26 July 2014
.
Above and below –  Untitled, 2014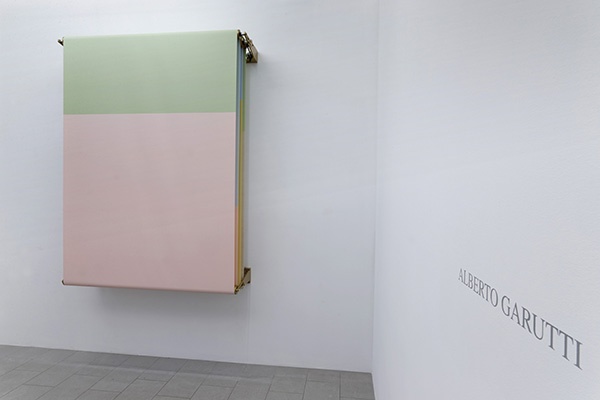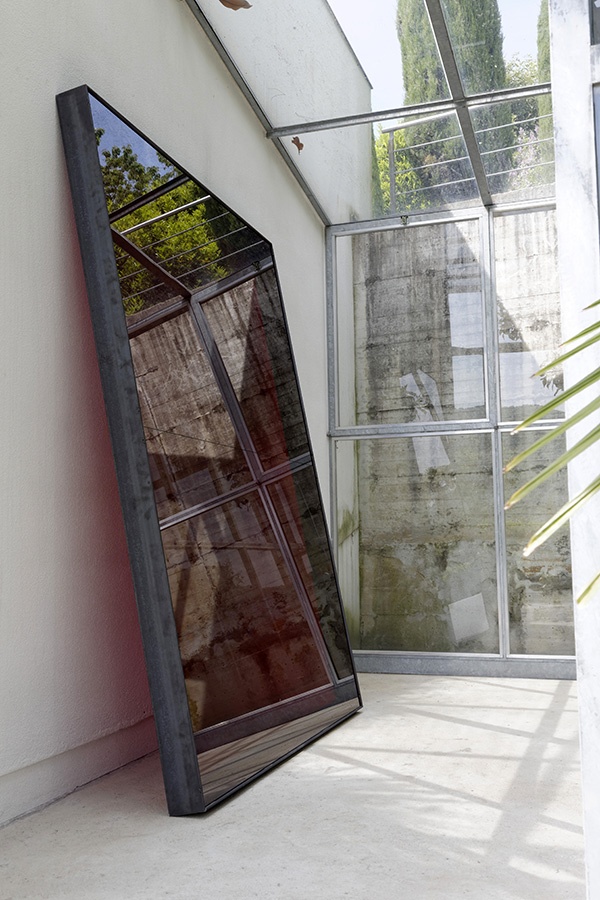 Cristallo rosso, 1995-2014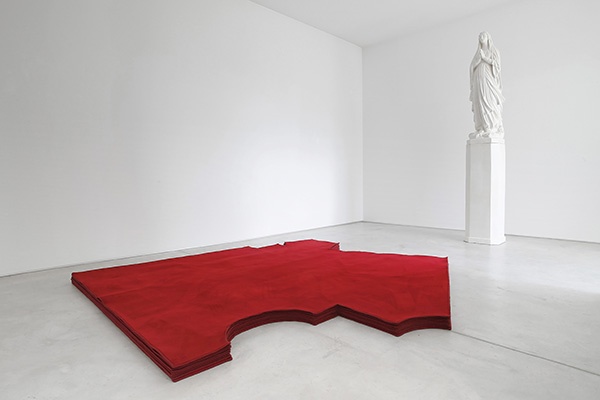 Alberto Garutti, Moquette, 1992-2014 and Madonna, 2007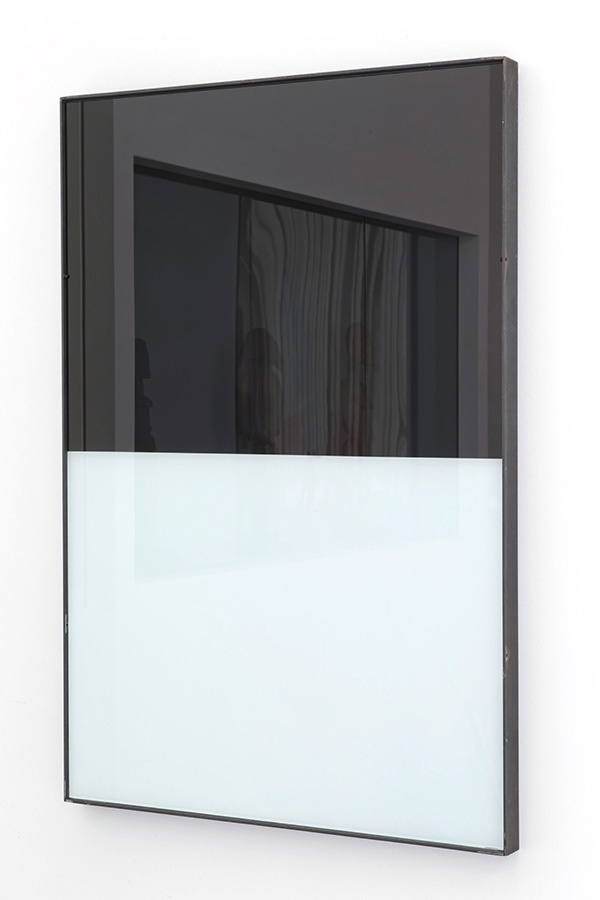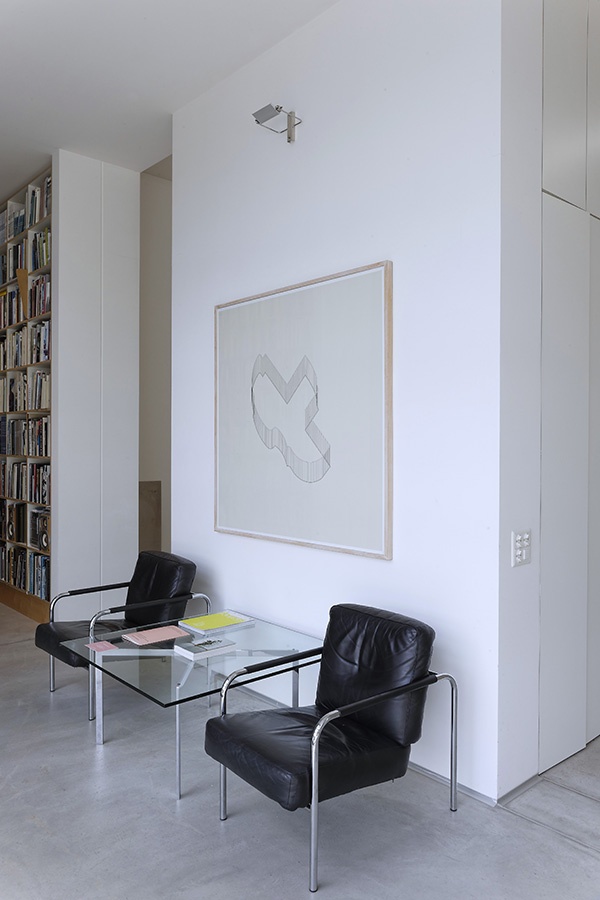 Come se la natura avesse lasciato fuori gli uomini, 2005
.
Courtesy: © the artist and Buchmann Galerie, Agra /Lugano. Photos: Rémy Steinegger