EXHIBITIONS
Aldo Spoldi "Le avventure di Andrea Bortolon" at Galleria Antonio Battaglia, Milan
Close
1
2
3
4
5
6
7
8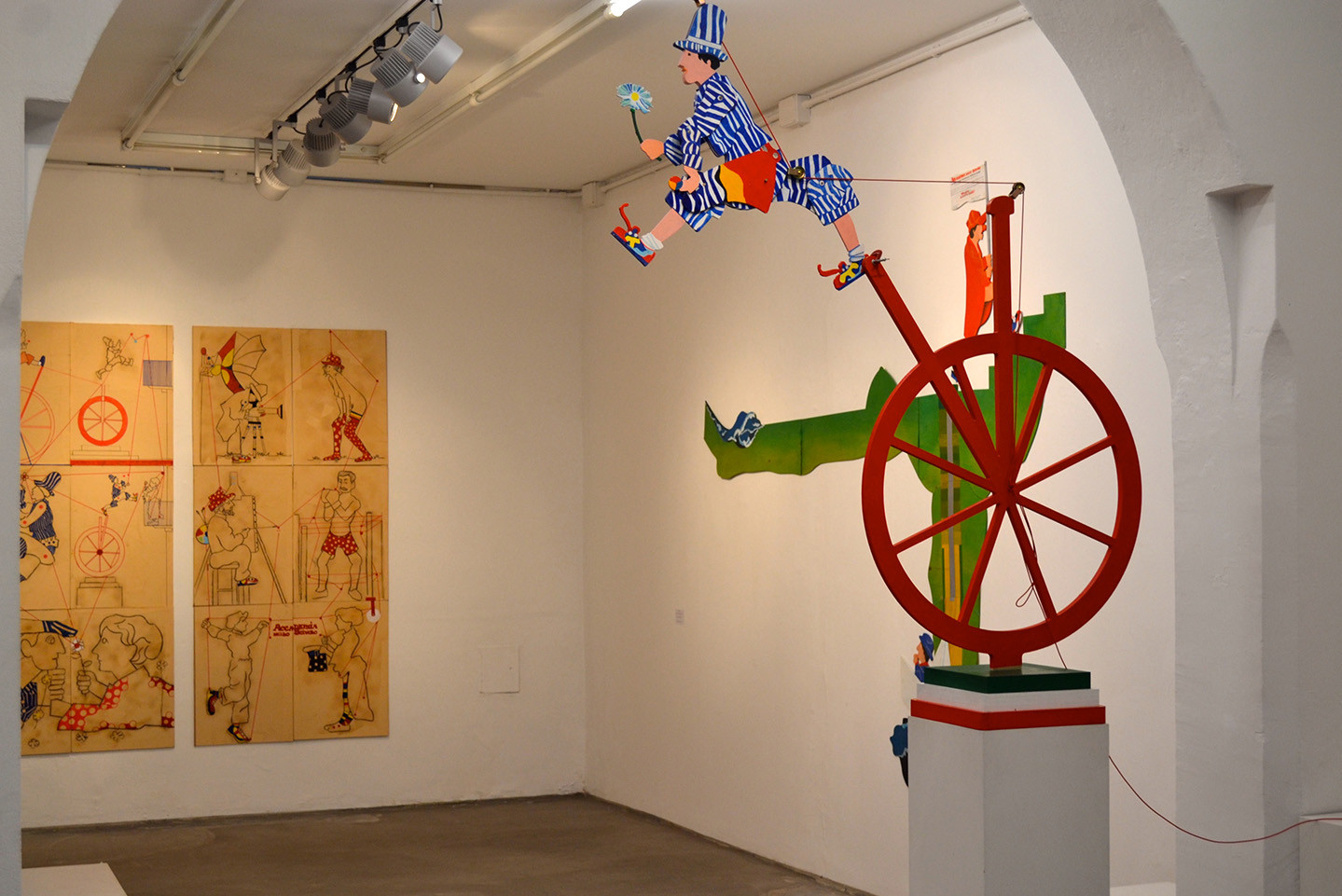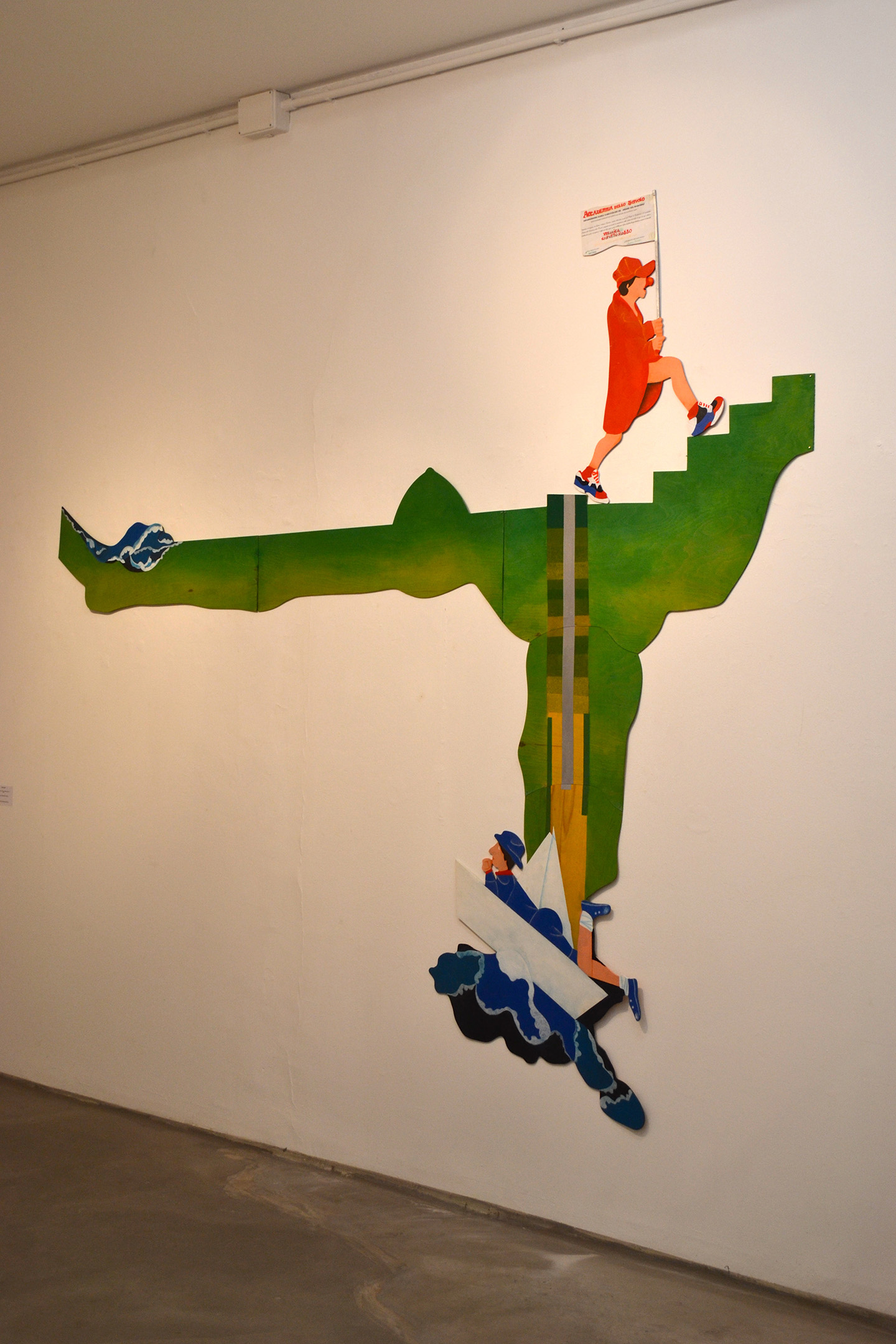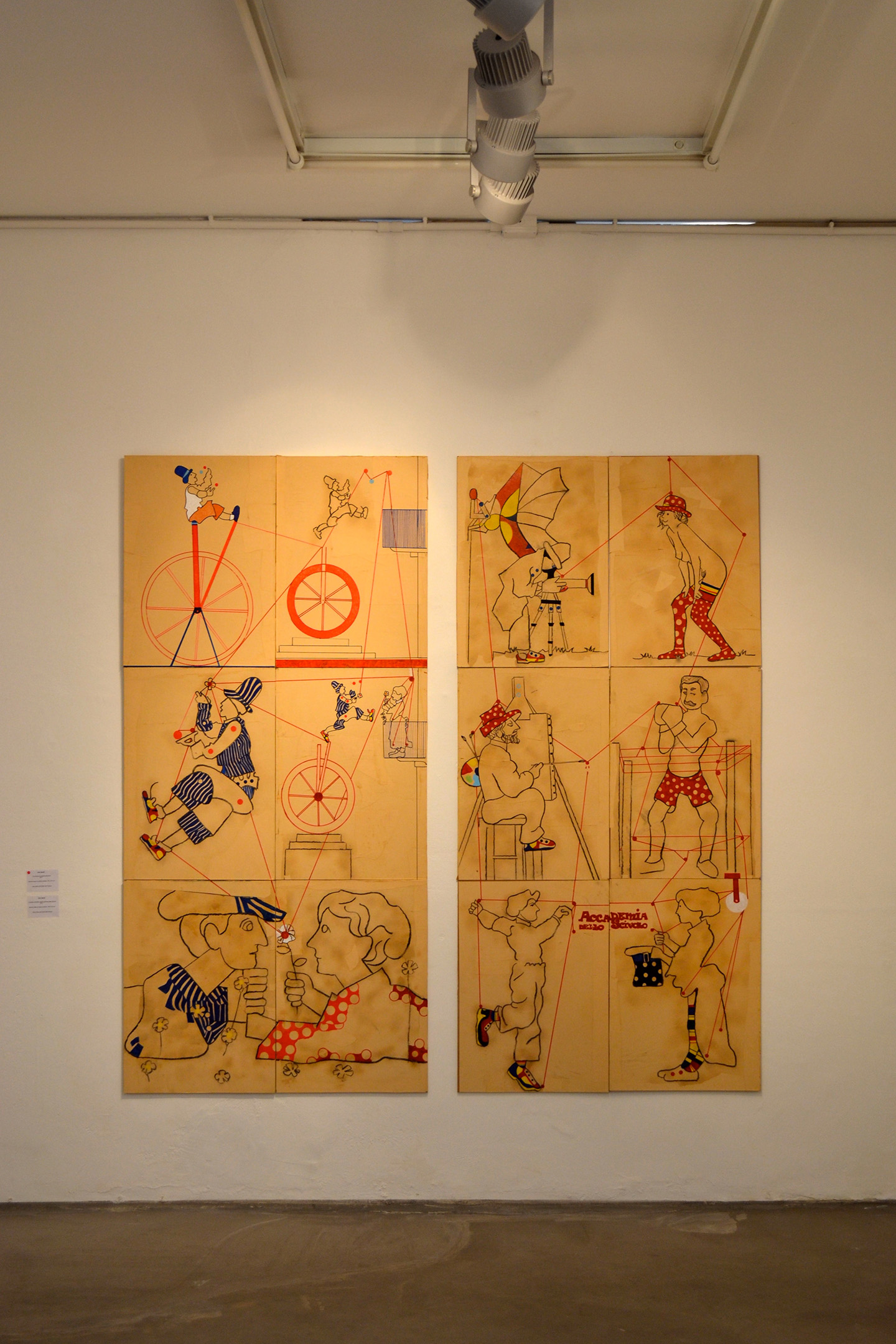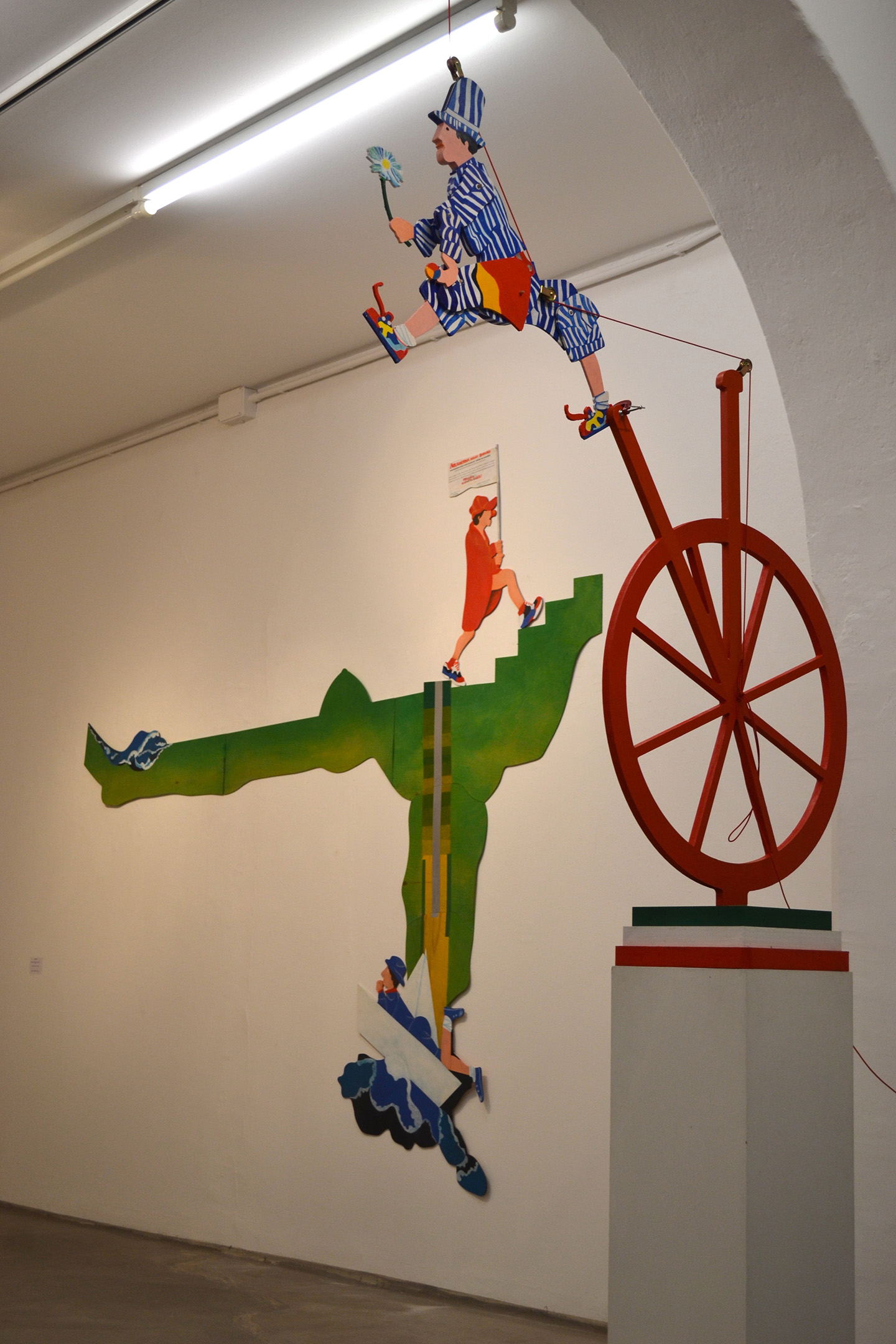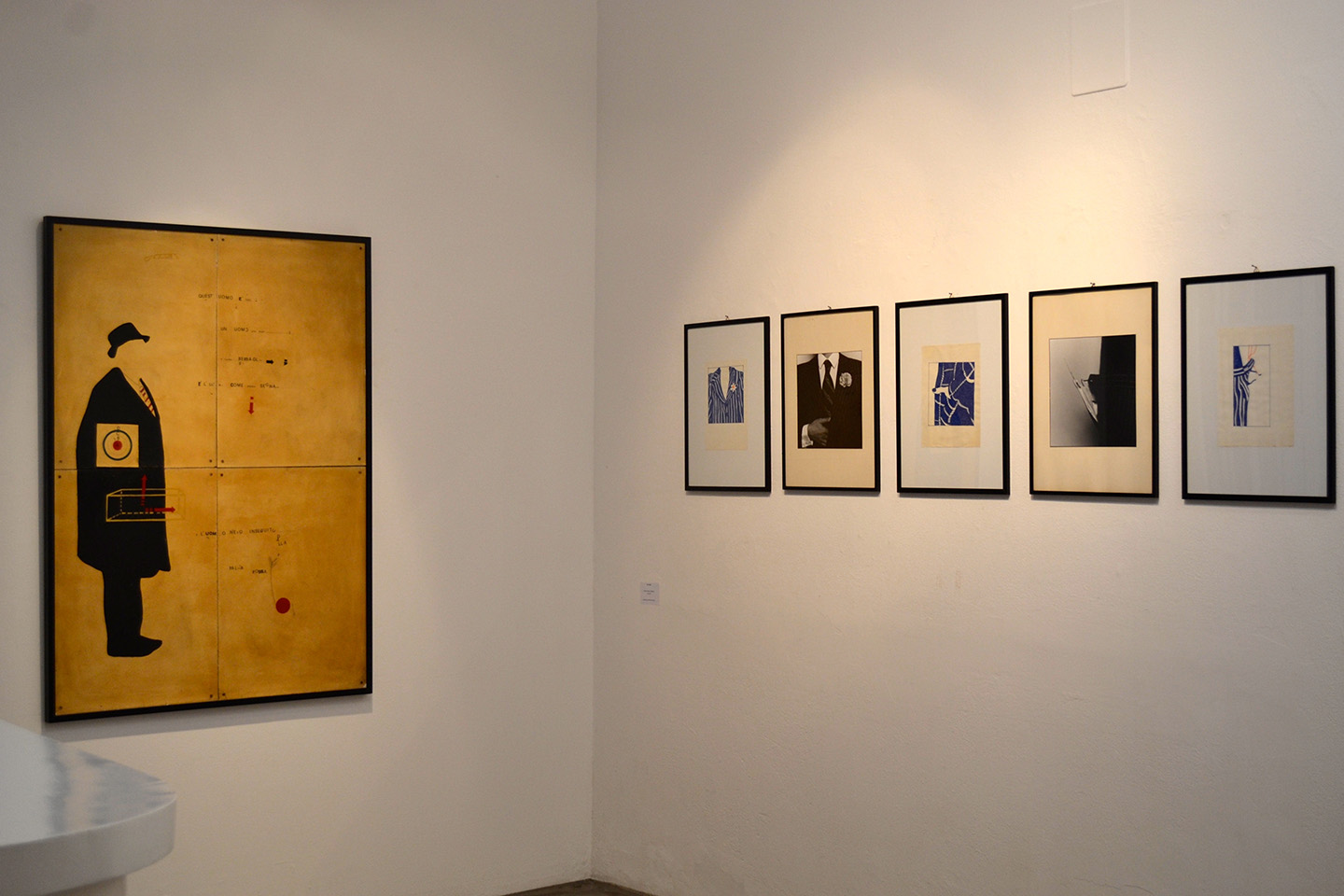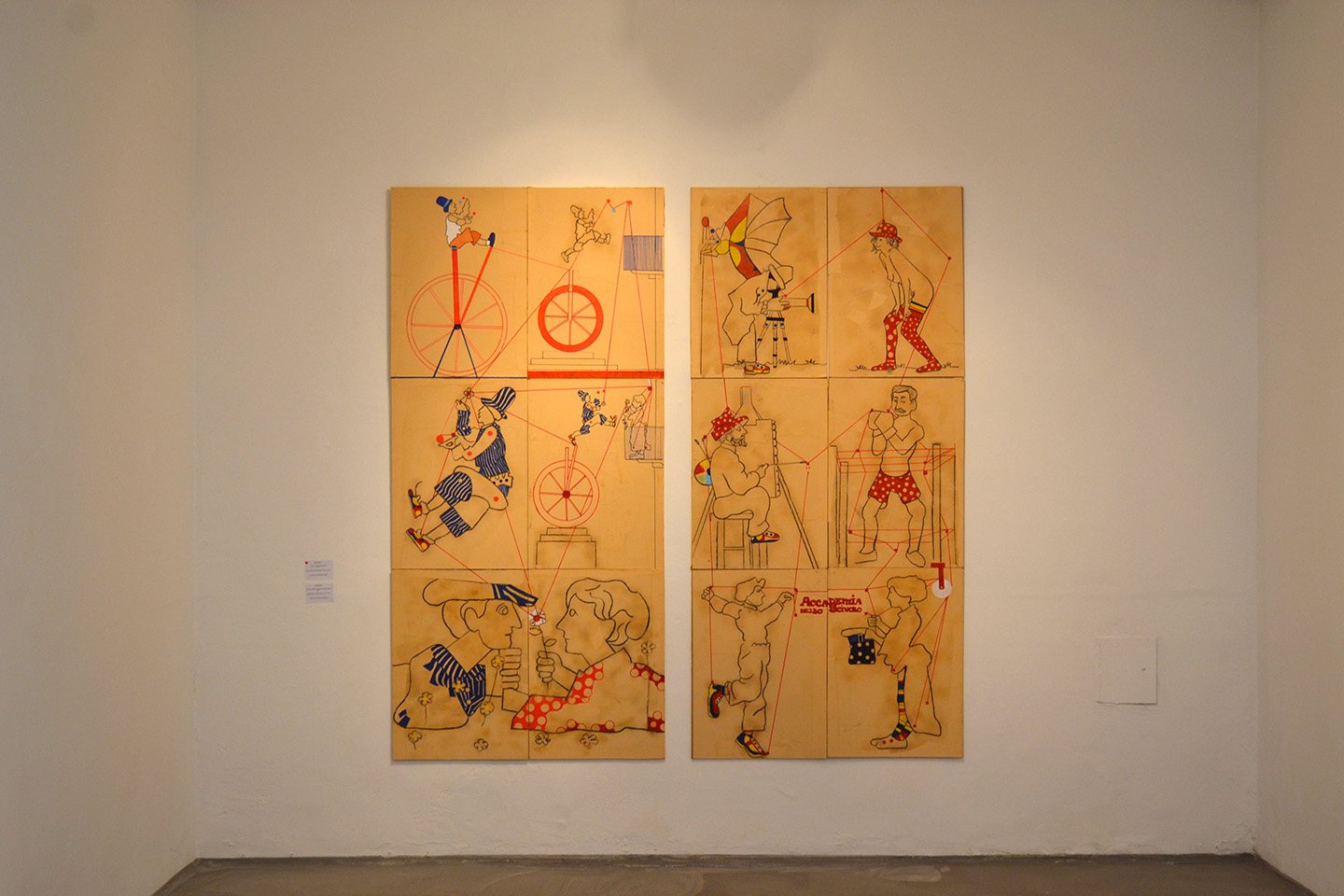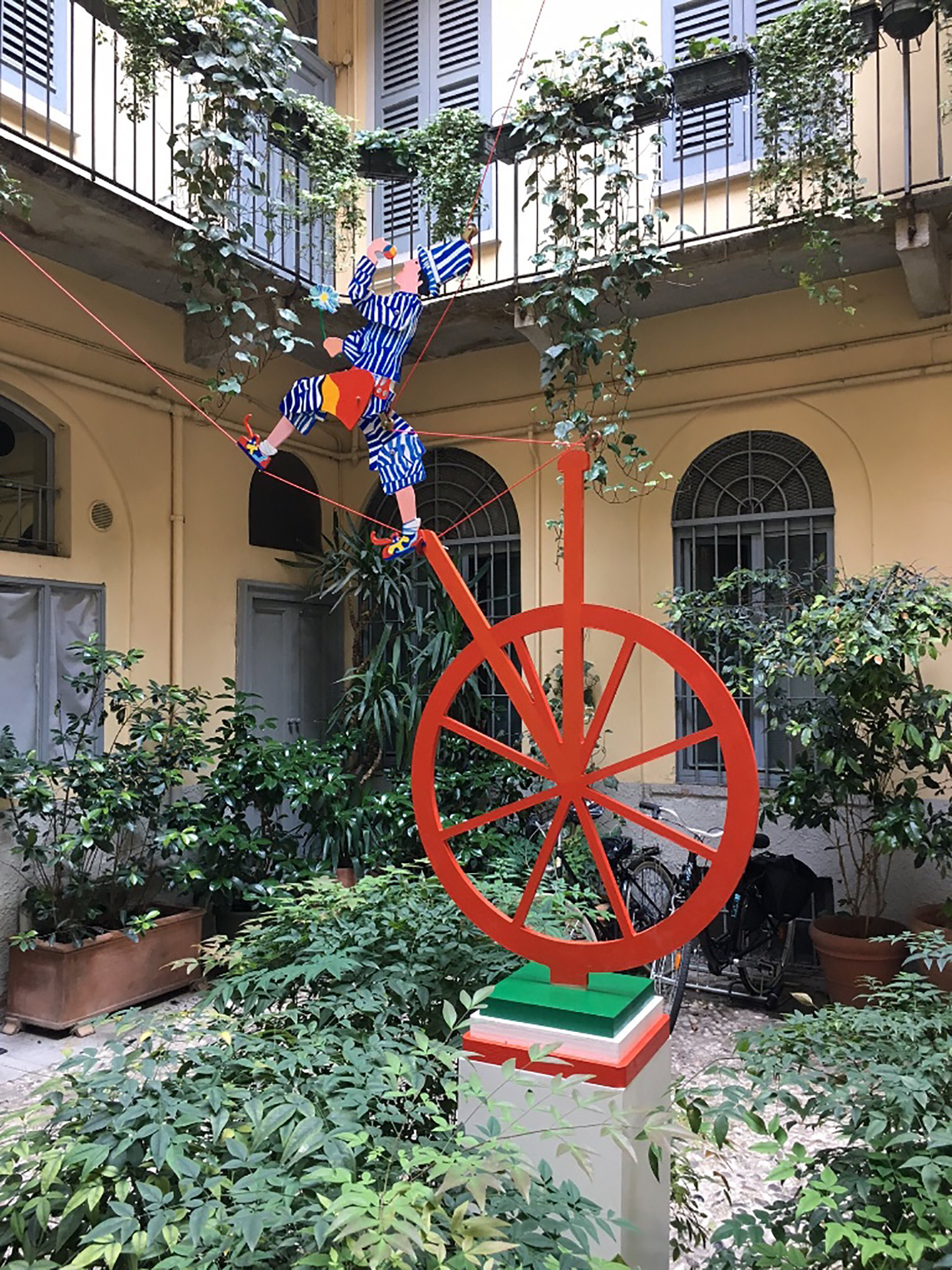 Antonio Battaglia Gallery presents the sculpture Le avventure di Andrea Bortolon, iconic work of Accademia dello Scivolo, obtained from Aldo Spoldi's work Il mangiatore di mondi and placed for the event in the gallery's characteristic courtyard.
Andrea Bortolon, infatuated, gets off the unicycle, which fixed him, like a monument, to a heavy basement, and, wielding a "new world" and a daisy, he throws himself in an acrobatic jump to Alessandra's balcony. Their pourpouse is clear: if the acrobatic jump succeeds, they will browse the daisy and the petals will tell them to love each other or not. On a such dizzy romance, Patrizia Gillo wrote: "Dear Andrea, leave Cristina, she's not for you, you know that statues have always seduced a lot, but you make the "Kiss" by Hayez dizzy.
More than one thousand people, moved by the motto "We don't work here, we play", joined toghether to make the acrobatic jump of the sculpture il mangiatore di mondi, which portrays the infatuated philosopher Andrea Bortolon, who rides an unicycle.
All Accadema dello Scivolo's students have sketched with charcoal and designed with set square and ruler the falling in love of the philosopher Andrea Bortolon.
Who's Andrea? He's a member of the Accademia dello Scivolo's scientific committee and author of the books Lezioni di filosofia morale e Un dio non può farsi male.
.
at Galleria Antonio Battaglia, Milan
until 15 September 2017