EXHIBITIONS
Alejandro Cesarco and Kiki Smith at Galleria Raffaella Cortese, Milan
Close
1
2
3
4
5
6
7
8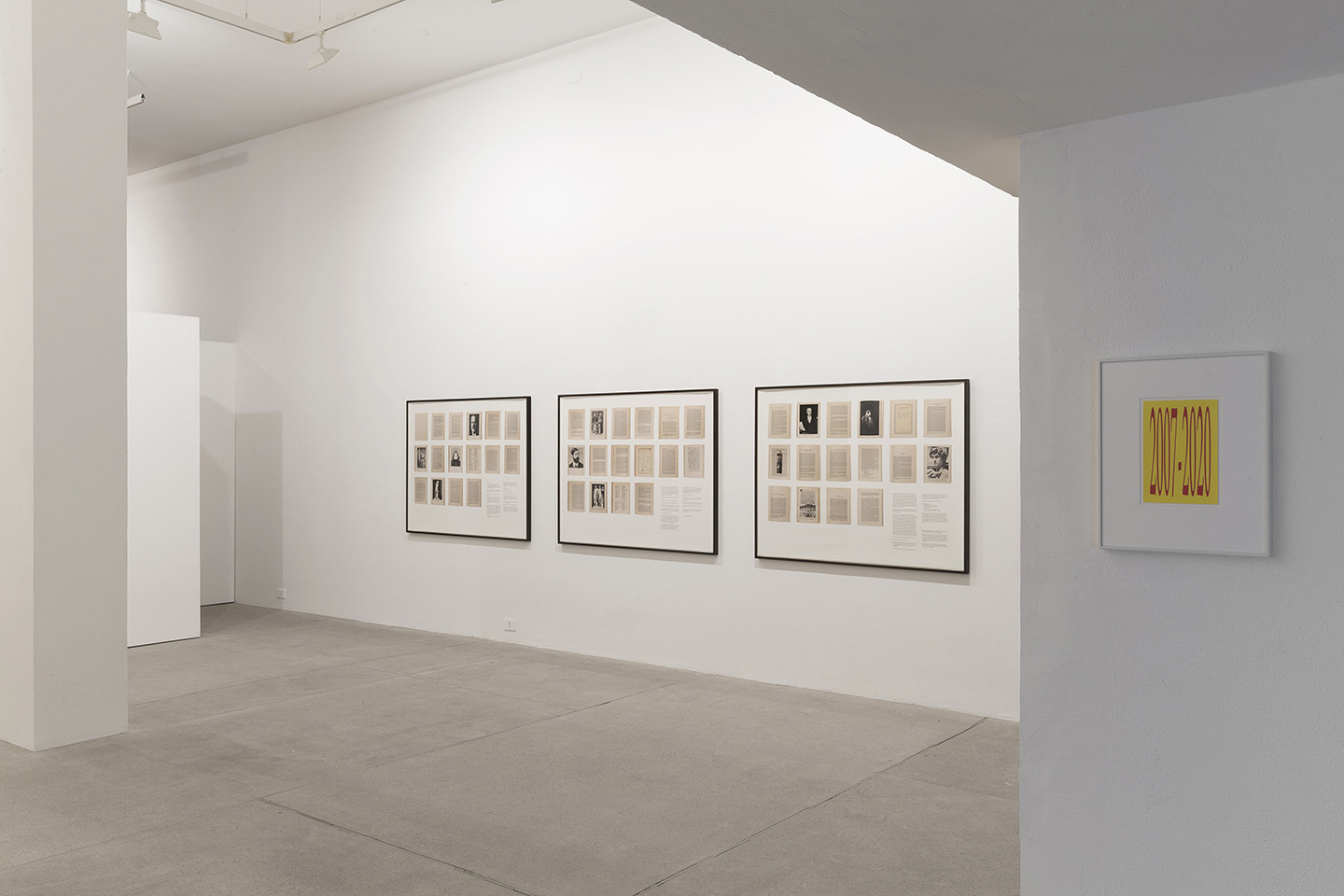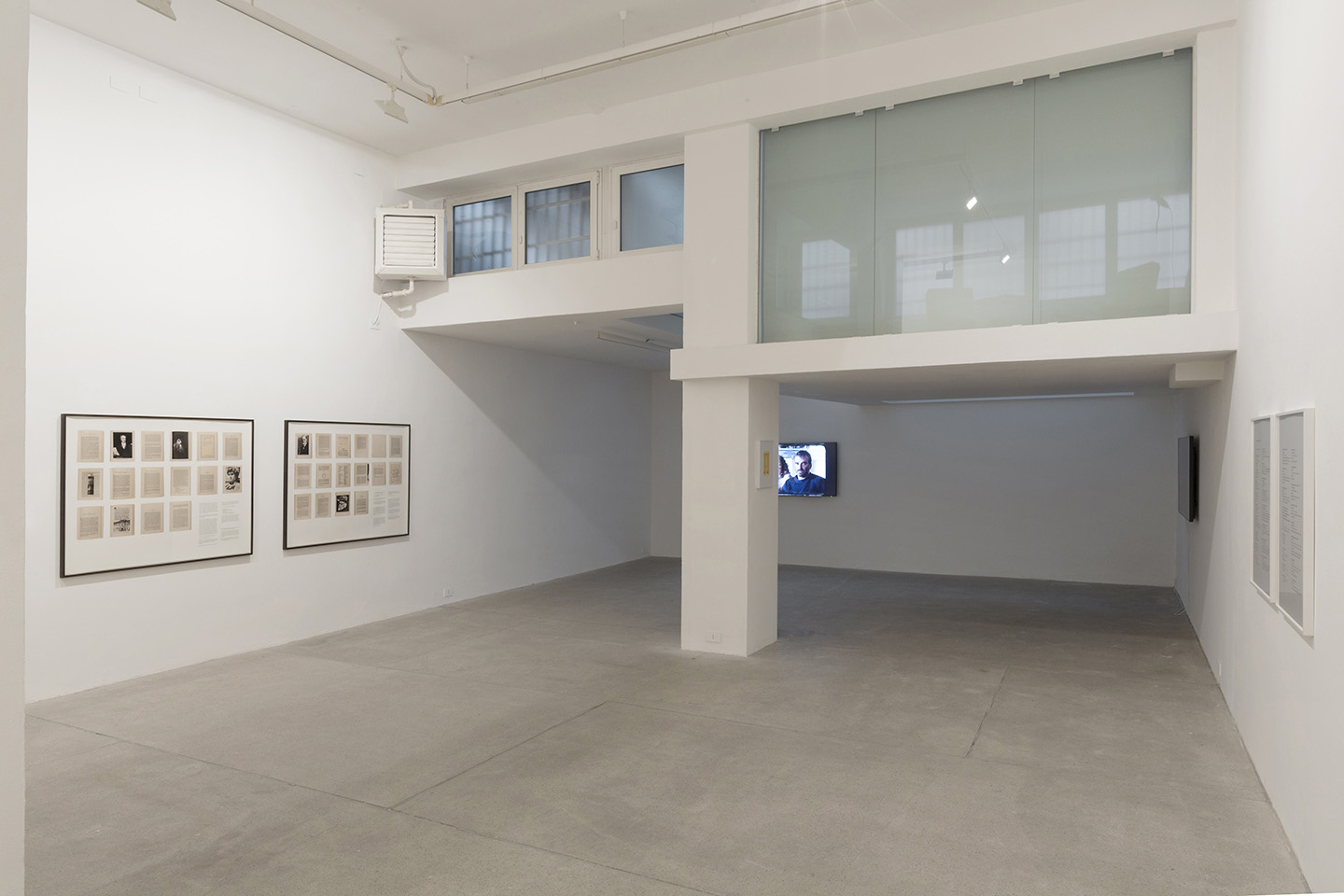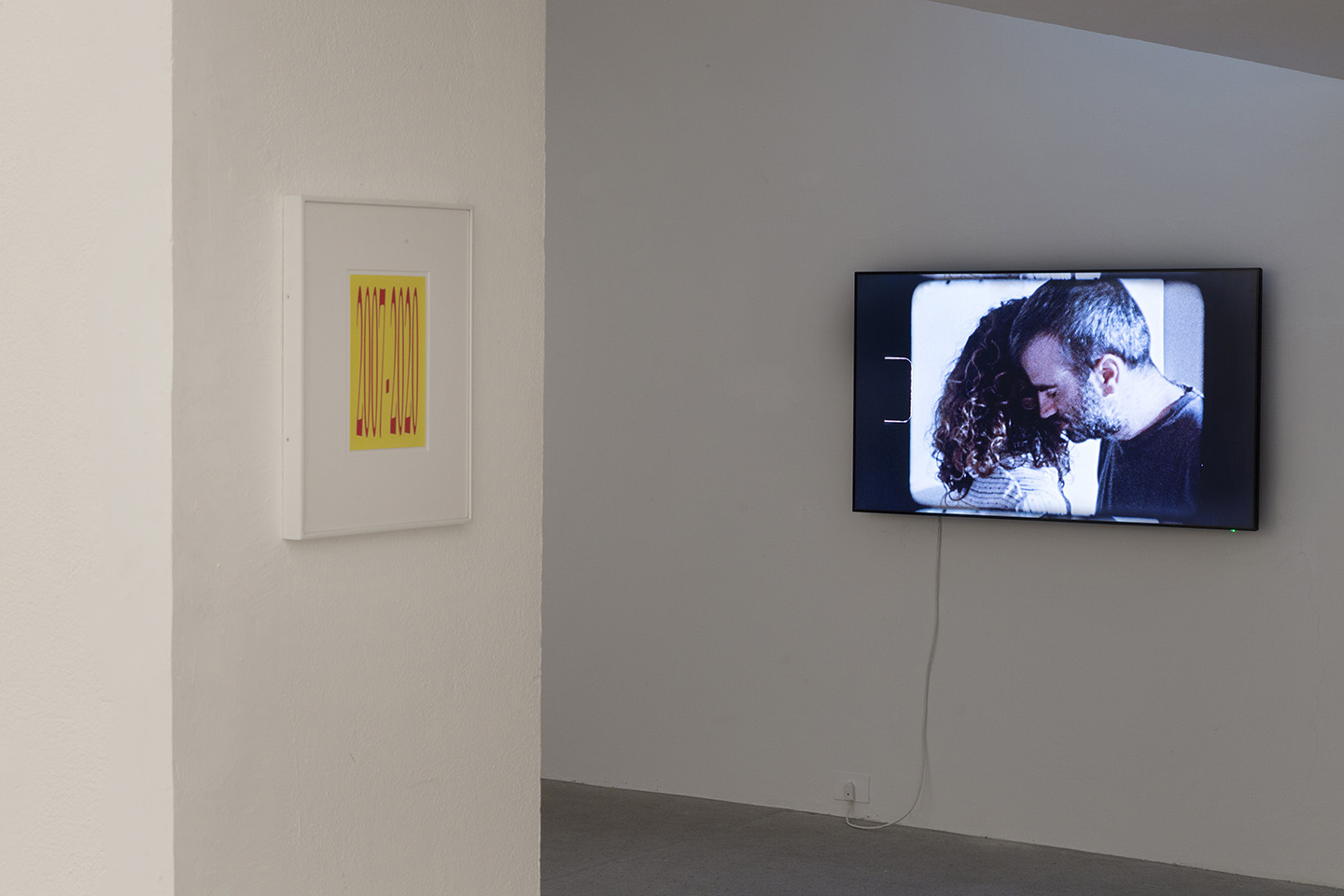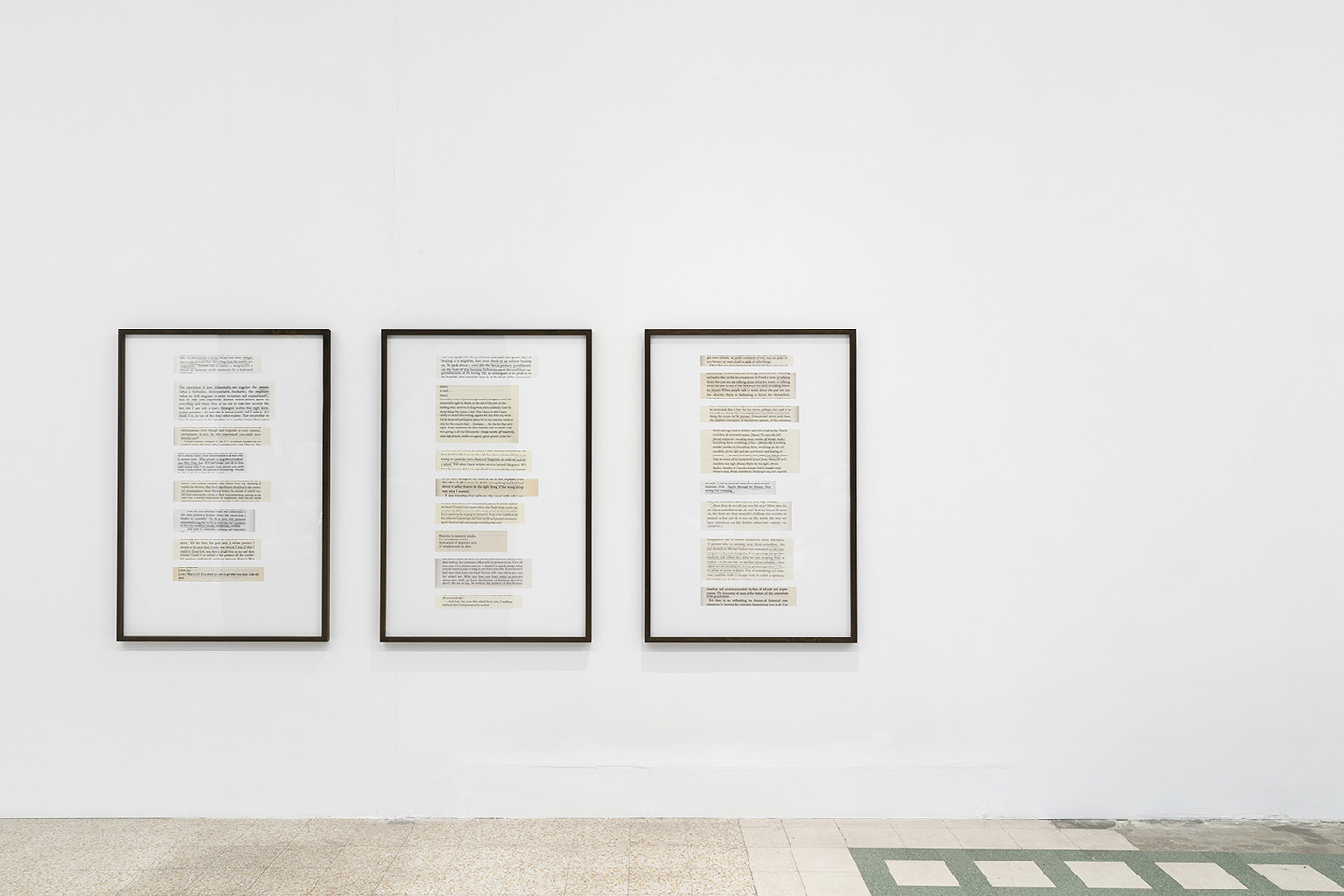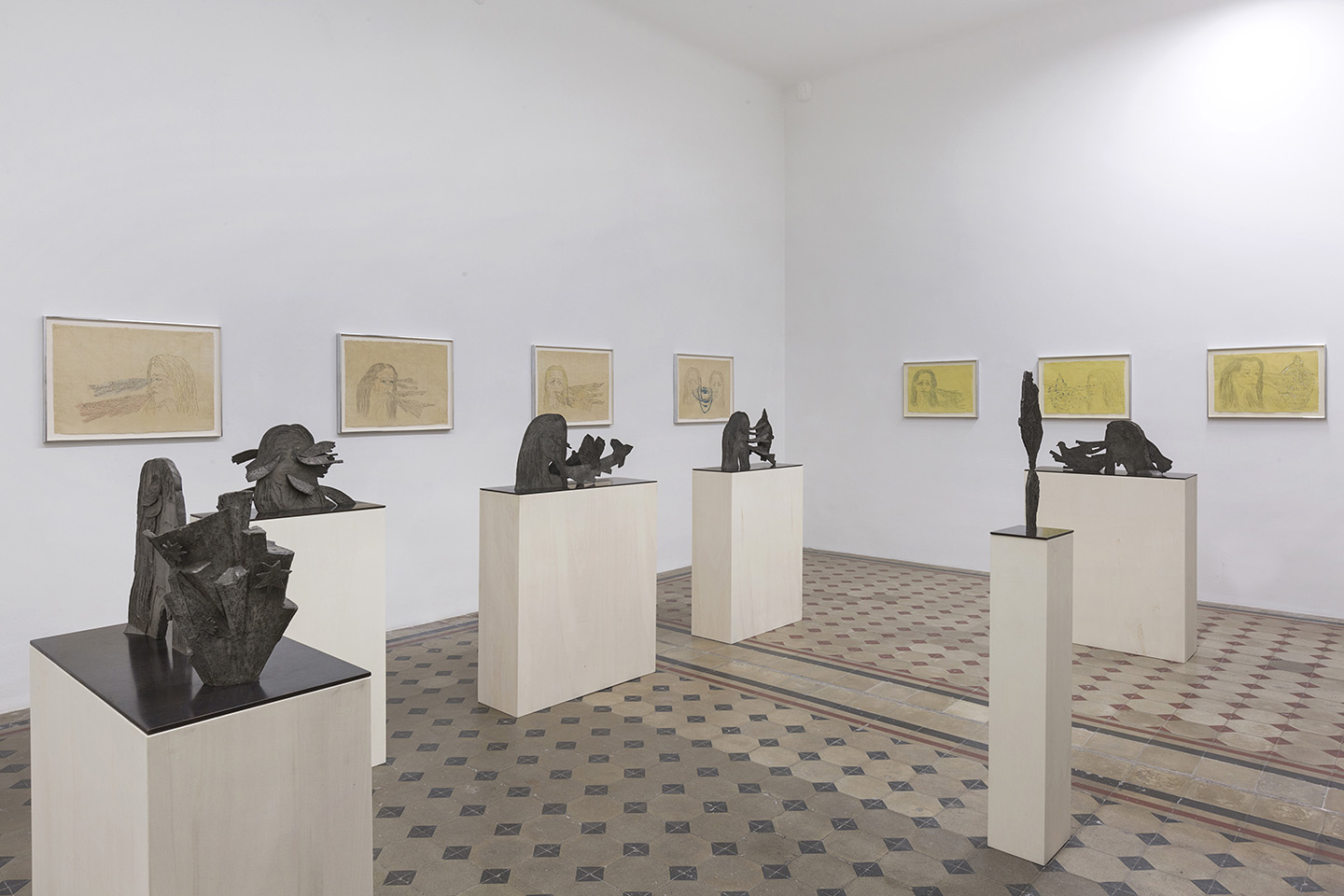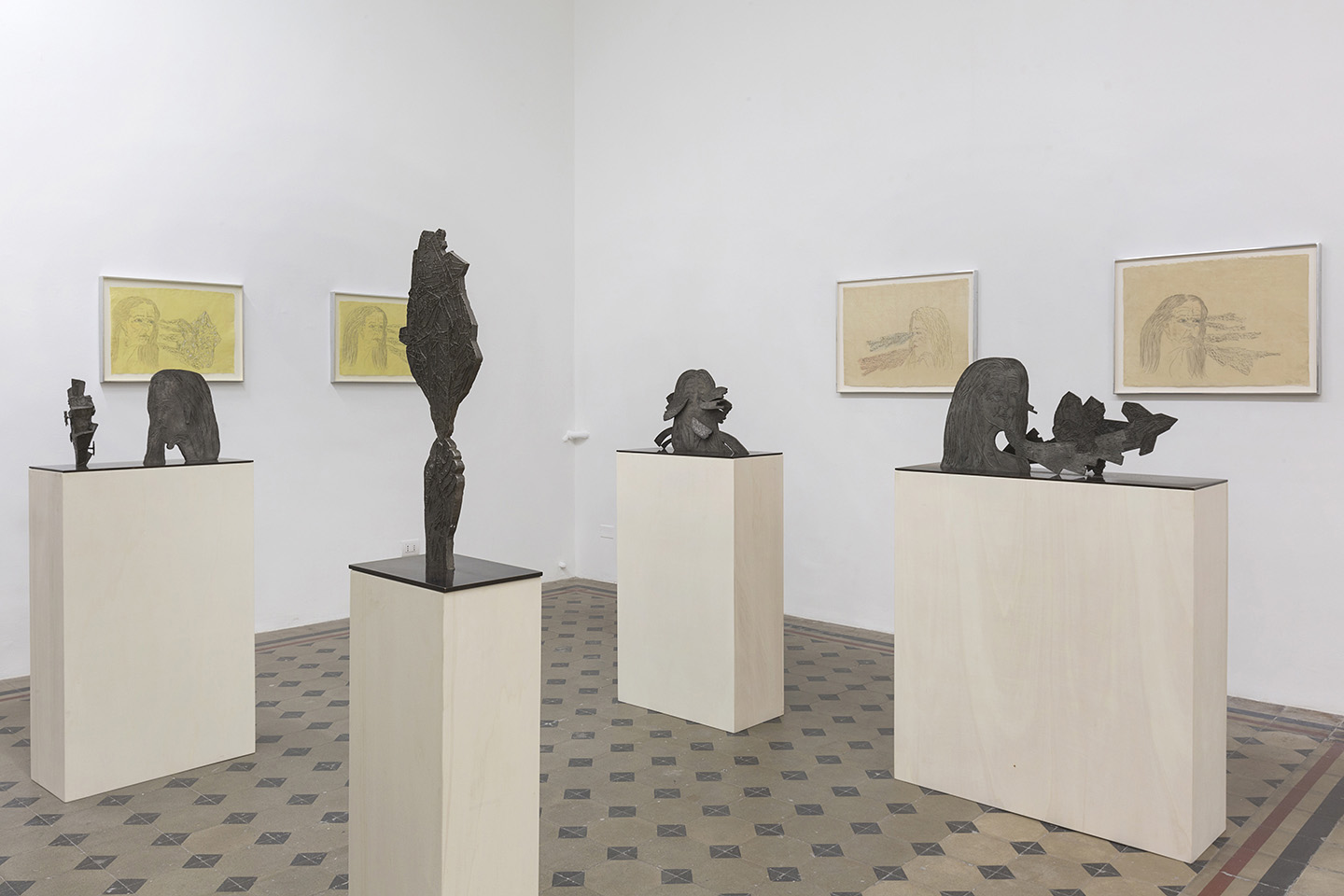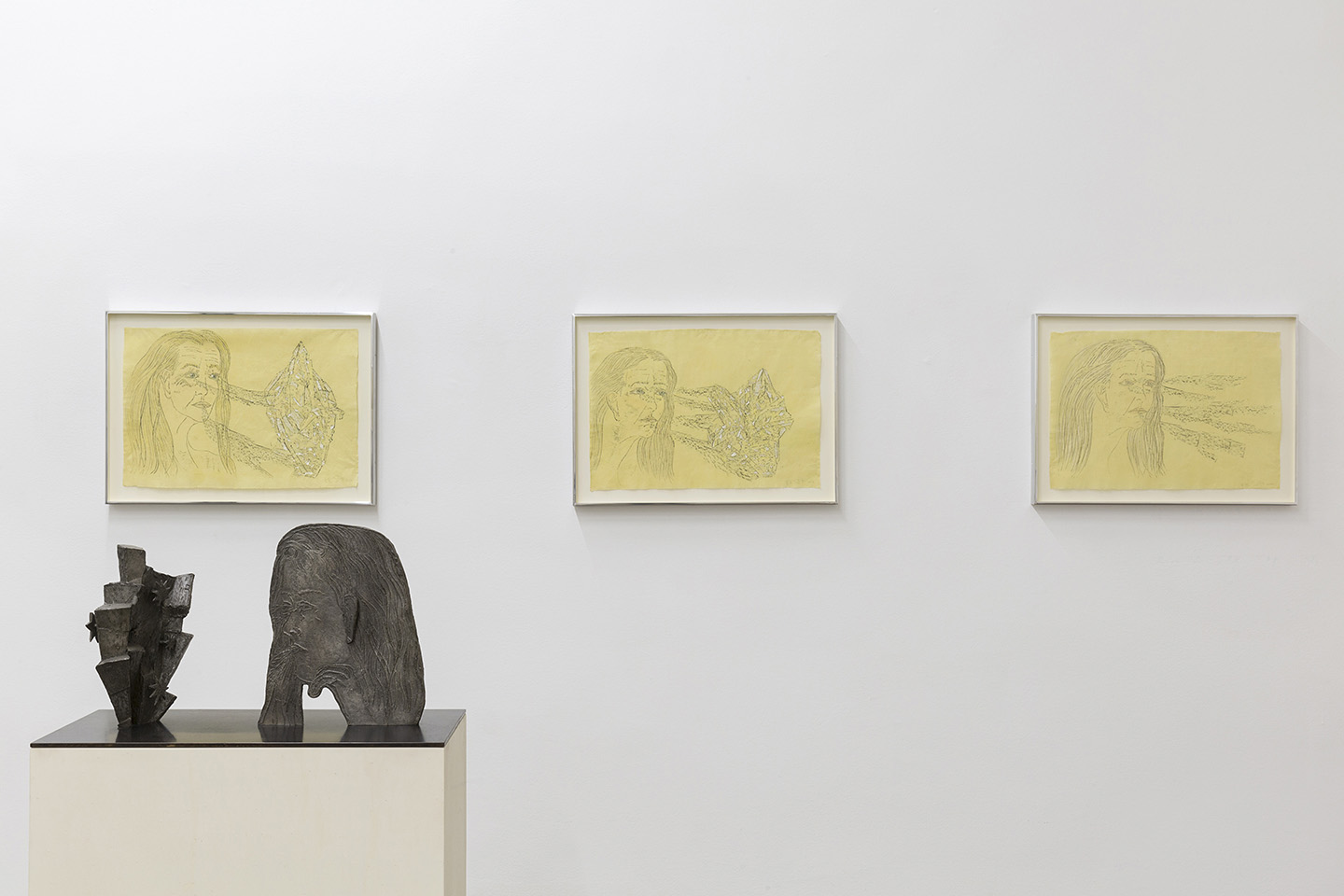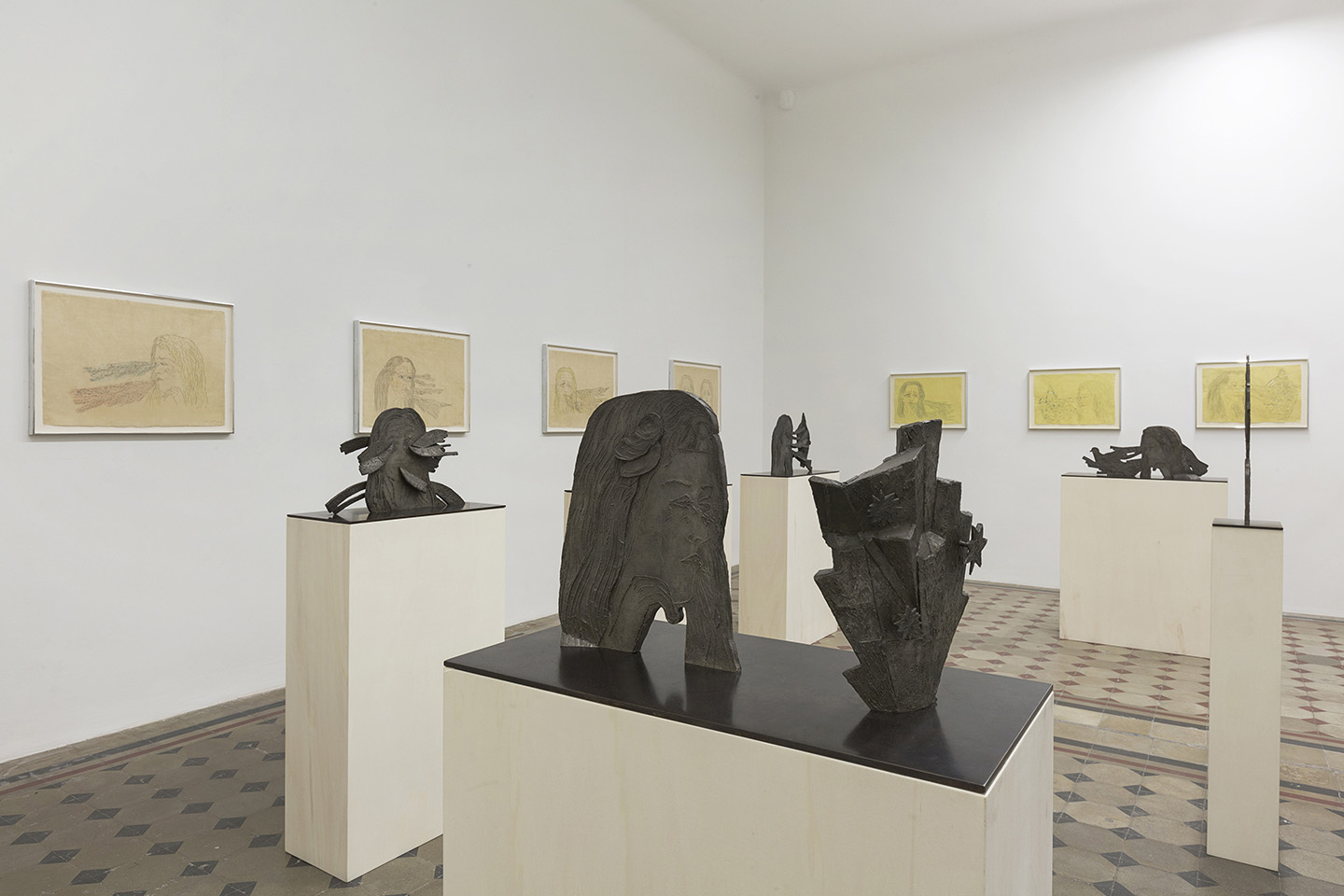 Alejandro Cesarco  "The Measures of Memory"
The Measures of Memory, Cesarco's second solo exhibition at the gallery, flirts with the possibilities of memory as both the object and instrument of our desires. The exhibition puts in relation different methodologies of documenting, describing, and accounting for the passage of time and the forms used to recall it. As is characteristic of Cesarco's practice, the exhibition carries a rather romantic and melancholic tone and furthers his exploration of notions of personal narrative, style, aging, influence and inheritance.
The Measures of Memory includes the following works:

Der Familienroman (The Family Novel), 2017. Four framed archival ink-jet prints, 102 x 134 cm each. A photographic re-reading of the artist's father's Spanish edition of The Complete Works of Sigmund Freud. Cesarco simultaneously reads Freud through the lens of auto-biography and looks at his father's underlining and notations of Freud's texts as a script (both descriptive and predictive) to his own family history and dynamics.
The Inner Shadow, 2016. 8mm film transferred to digital, color, sound, 6:00 minutes. An intimate conversation between two people who are aware they are being listened to. A conversation that could well be a monologue. The couple take turns using words they like. Their tone is intimate but in the sense of intimation. The camera watches them and can't help but judge them. The camera is, to a large extent, their consciousness or witness. The hand-held camera documents a theatrical, rehearsed, ceremony depicting a complete and ideal love, or its breakdown. What is seen is the attempts of sustaining desire over a long term. What is negotiated is the difference between who we are and who we were.
Interlude, 2017. 8mm film transferred to digital, color, sound, continuous loop (2 minute cycle). A short and tender portrait of the fleetingness and involuntary nature of memory.
A Portrait of Sherrie Levine, 2017. Two framed archival ink-jet prints, 76 x 56 cm each. A portrait of Sherrie Levine is created by way of the checklist to her retrospective exhibition, Mayhem, at the Whitney Museum of Art (NY, 2012). As mentioned previously, the politics of alignment, placement, historical crushes, admiration and influences are recurrent and central motifs in Cesarco's work.
Forty Seven Drawings by Marion Milner, 2017. Framed archival ink-jet print, 43 x 61 cm.
A descriptive listing of all the drawings included in the English psychoanalyst's classic text on creativity and its impediments, On Not Being Able To Paint (1950).
The Difference Between Thirty Two and Forty Five, 2017. Framed silkscreen, 13 x 19 cm.
A humorous and literal depiction of the artist's fears regarding aging as well as a direct wink towards the work of Larry Johnson.
Two other recent works, Studies for a Series on Love (Wendy's Hands), 2015, and An Abridged History of Regret, 2012, will be on view at via A. Stradella 1.
at Galleria Raffaella Cortese, Milan
until 2 March 2018
Kiki Smith "Quest"
Raffaella Cortese is pleased to announce Kiki Smith's fourth solo show at the gallery, following her recent participation in the 57th Venice Biennale. Kiki Smith, an American artist originally from Germany, is one of the most prominent figures in the contemporary art world. Since the late 70s her research has been centered on the study of identity and the iconography of women. In the first part of her artistic career Smith explored the themes of loss and death through the representation of the interior of our bodies, turning her attention to organs, cell structures and the nervous system. In the following years, Smith's work has evolved to include animals, household items and narratives from classical mythology, also giving great importance to femininity in its intimate and social spheres. The artist's career, which has been developing for nearly four decades, is characterized by a great deal of experimentation both in the choice of techniques – painting, sculpture, design and printing – and in the use of non-traditional materials – from glass to bronze, pottery, porcelain, chalk, paper, latex, hair, beeswax and gold. On the occasion of this exhibition, a number of drawings and sculptures of female faces from 2016 will be on view. The titles of the drawings – Gift, Sense, Utterance, Flurry, Seek, Pathology, Capture, Tilt, Hoping, Future Tense – and those of the sculptures – Send, Surge, Receive, Transmission, Conductor, Foreseen – suggest actions in progress. Consciousness appears to be projected by the faces, which are present in and have similar physiognomic traits thoughout all of the show's works, except for three of them where a hand, a star and a bird are the protagonists. The actions suggest an exchange, from the interior to the exterior, and vice versa, that doesn't reveal the truth about our being or the destiny that awaits us, by raising questions about how we experience our body and the world, as Smith herself stated: "they are drawings of heads talking and seeing and receiving and hearing and transmitting and wondering in the world".
In works of both mediums, the lines are broken and interrupted, highlighting a fragility and dematerialization that insistently reminds us of the fleeting nature of the human condition. Their narratives combine figurative representation and the cold rigor of formal abstraction to make suspended figures emerge in ethereal and timeless atmospheres. The faces, although they appear fragile, vulnerable and melancholic, reveal a tenacious life force and symbolize the nature of human consciousness. These slender and lonely faces live indefinitely, in a world where rationality and intuition, physicality and invisibility are united.
What emerges is the exploration of a place where sculpture and painting converge, asserting an effort that, following a path that's as varied as it is consistent, emphasizes a fragmented and fragile, yet always tangible, body. The human condition is the cornerstone of Kiki Smith's investigation and the meditation on life is the heart of her artistic research.
at Galleria Raffaella Cortese, Milan
until 2 March 2018