CONVERSATIONS
Modern "Hows," Postmodern "Whats": Philippe Rahm
Close
1
2
3
4
5
6
7
8
9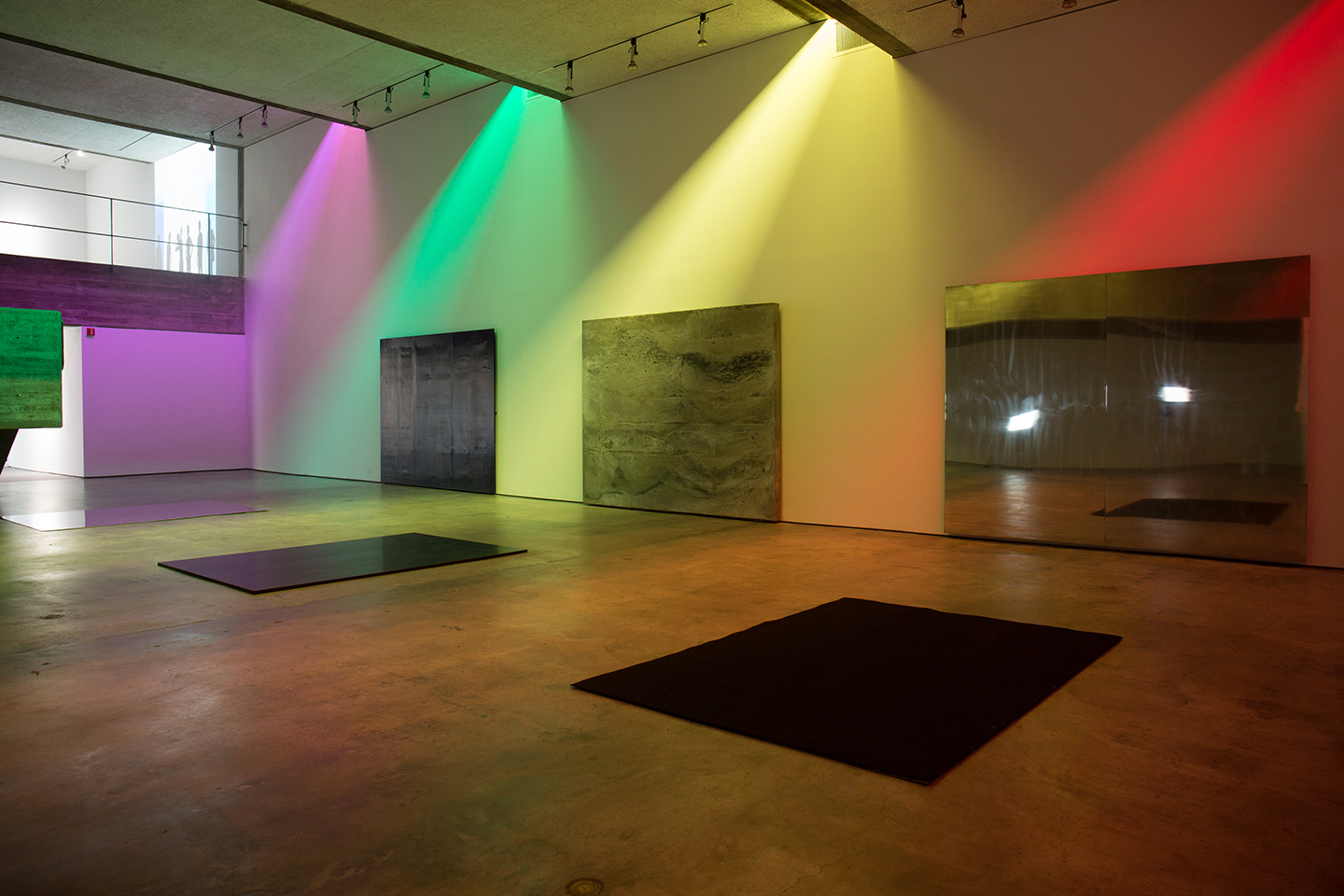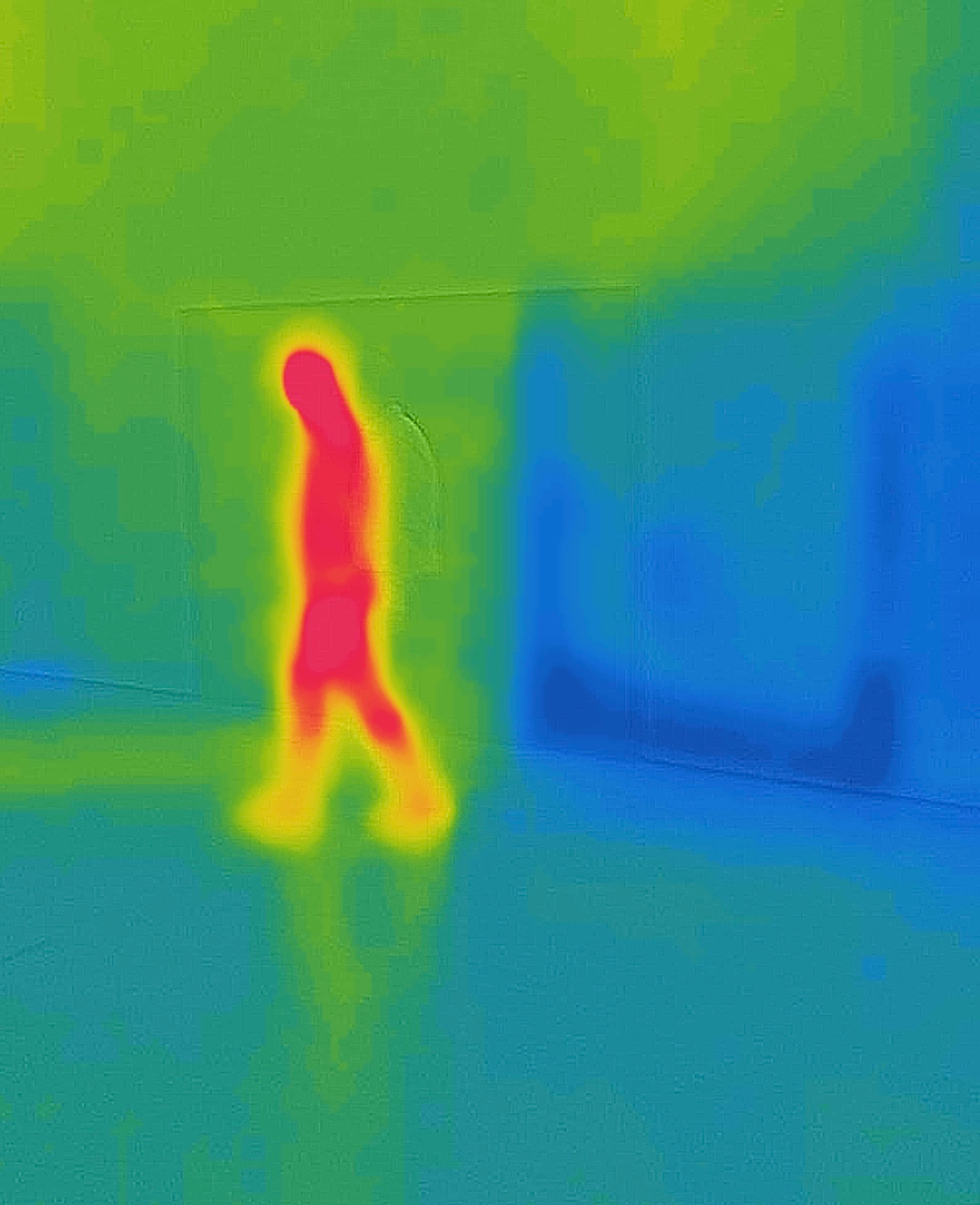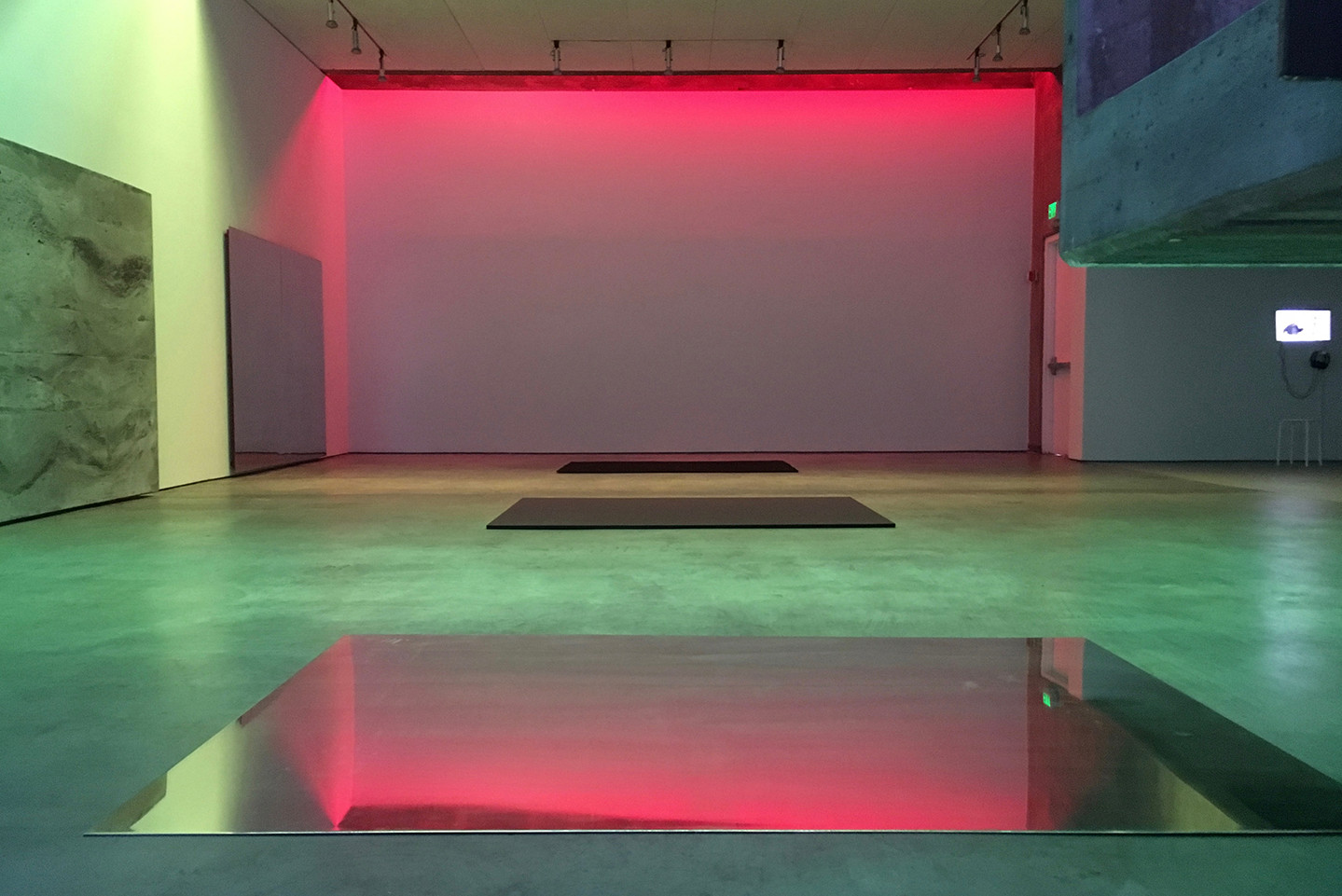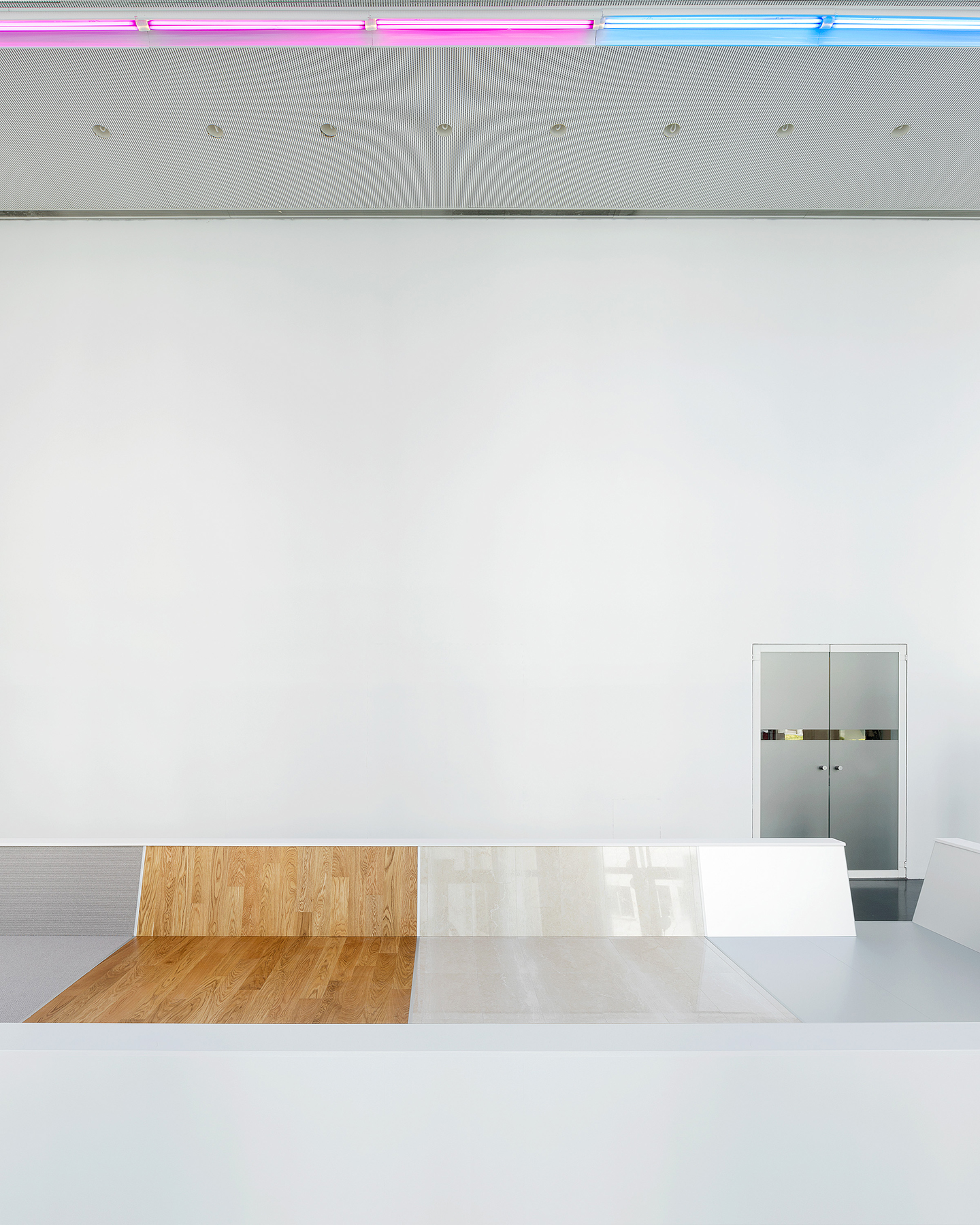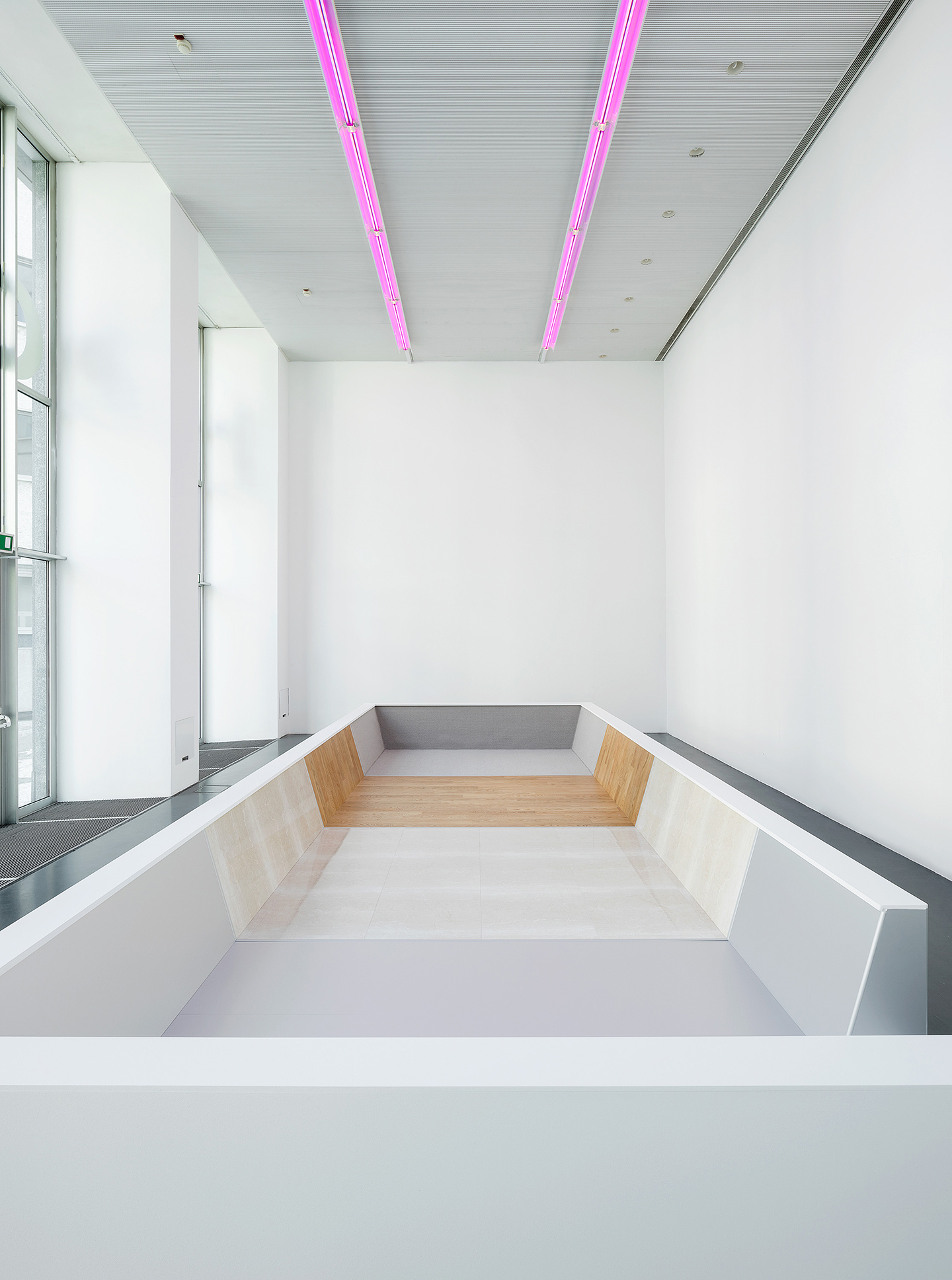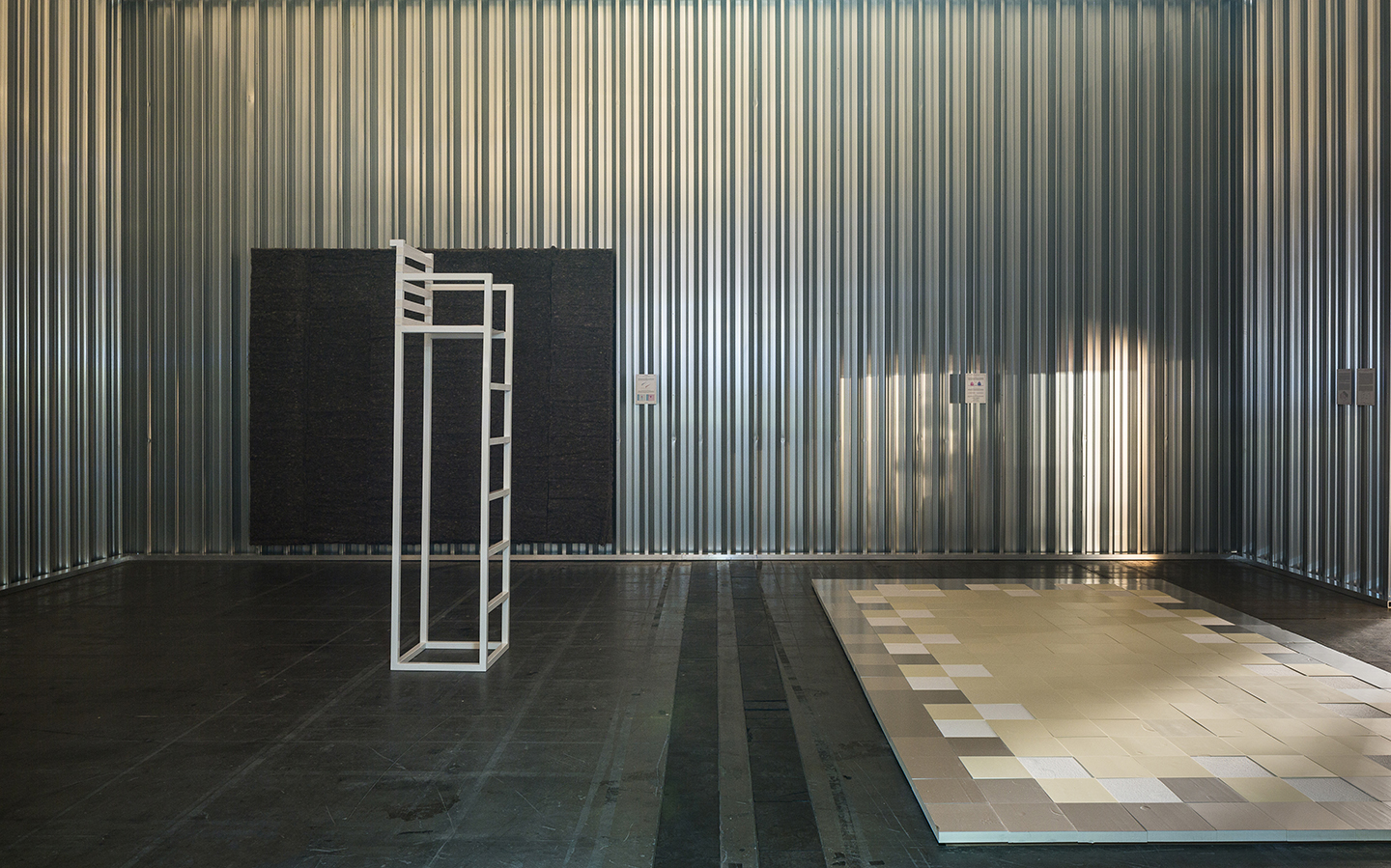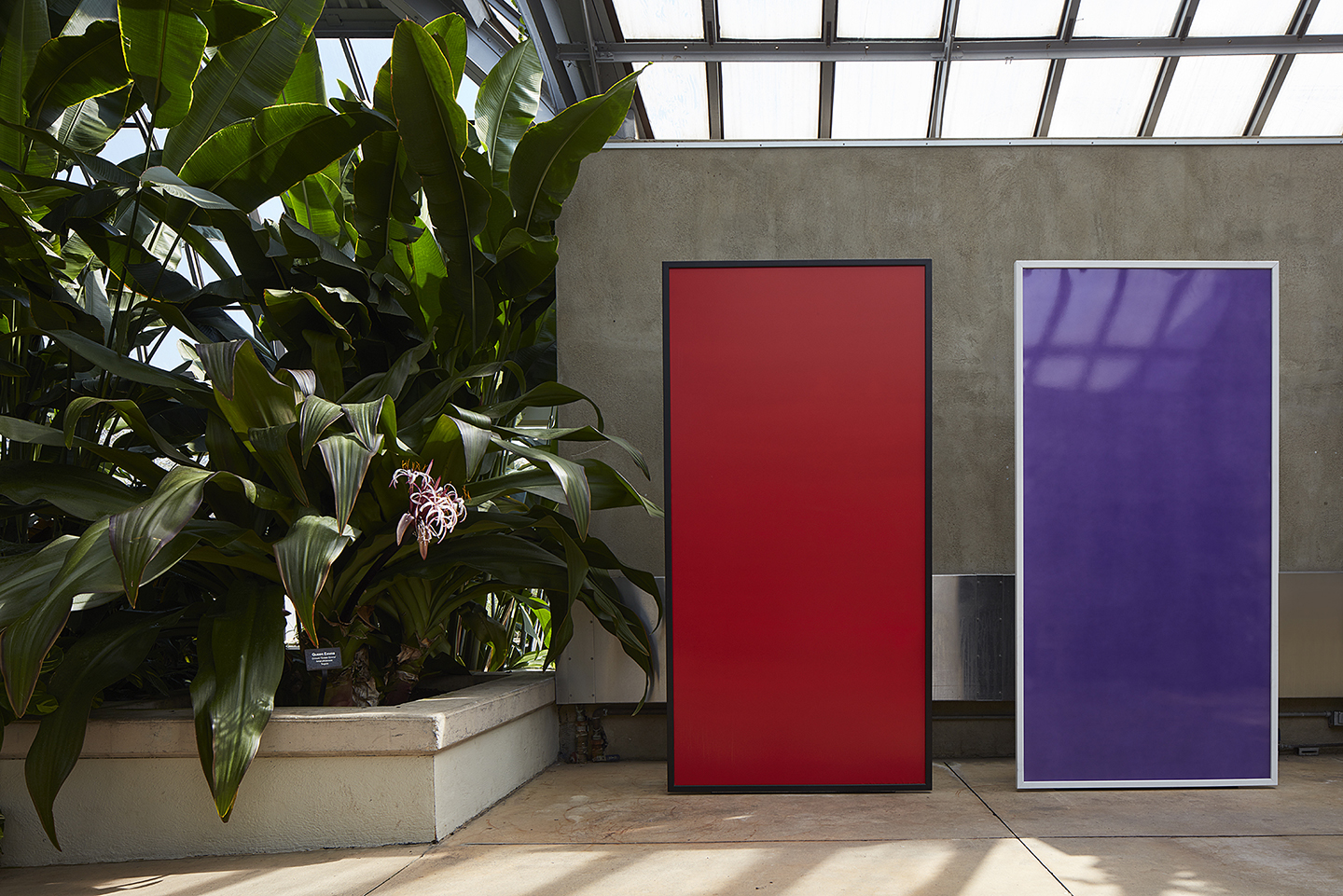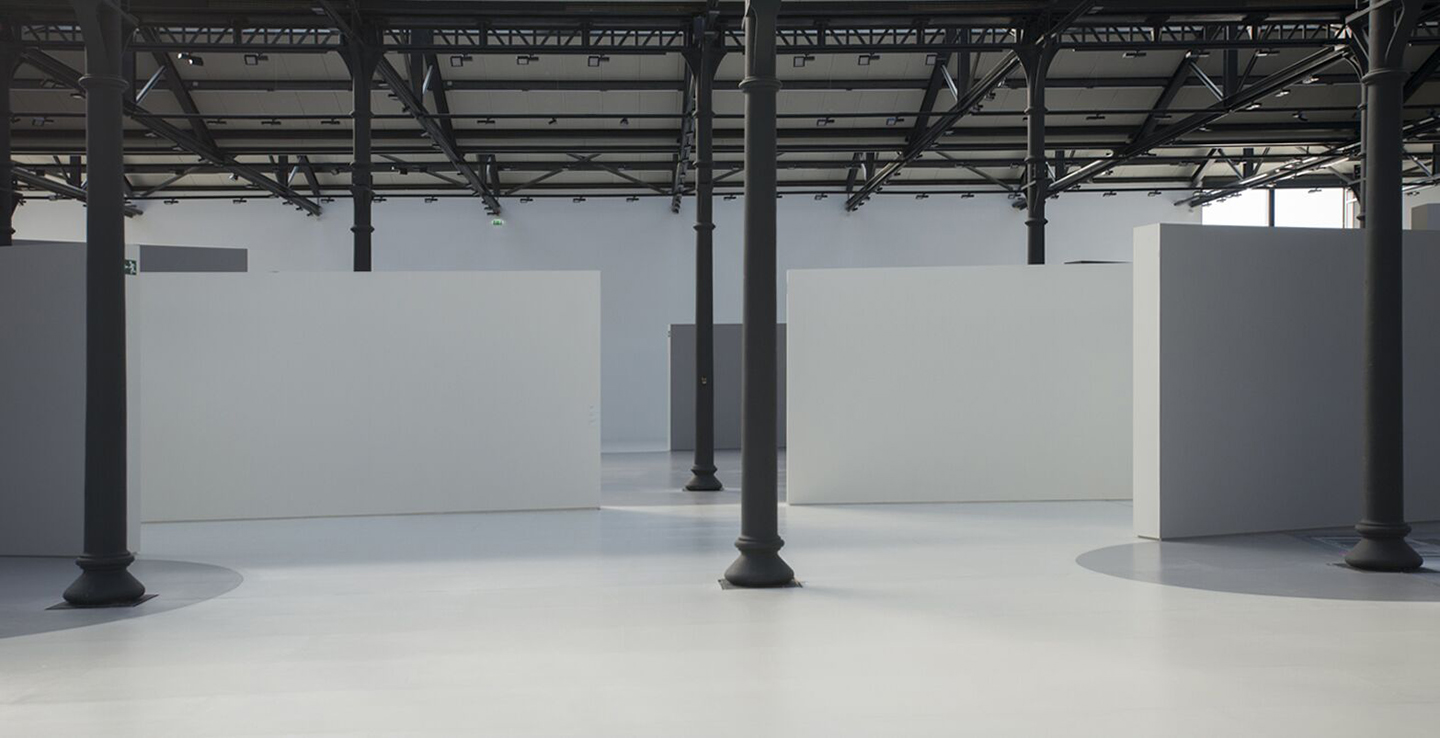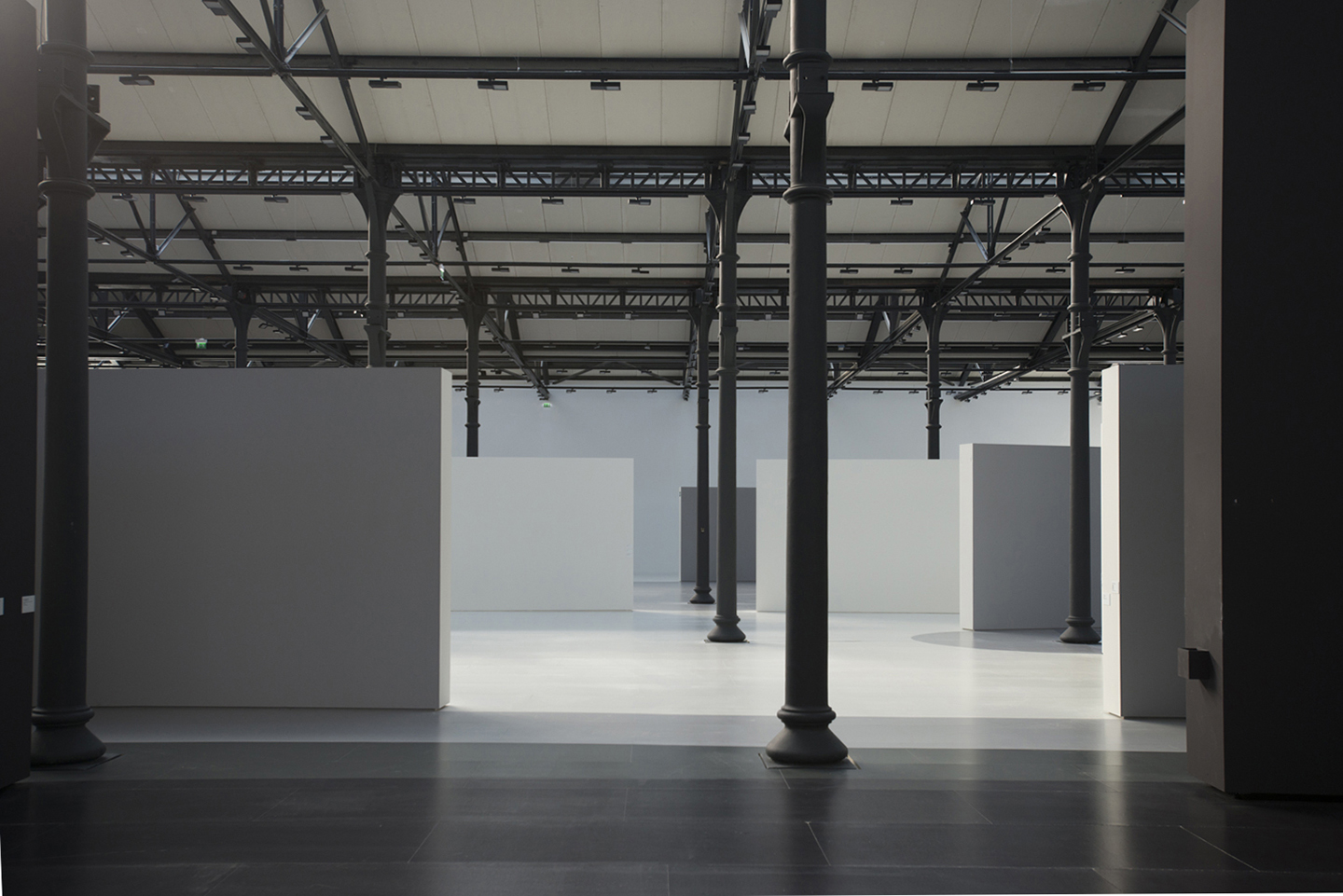 Philippe Rahm and Alessandro Bava in Conversation
Philippe Rahm and Alessandro Bava discuss the role of data in architecture against a context of automation and ecological crisis on the occasion of Philippe Rahms architectes's exhibition Effusivity Pool held at the Istituto Svizzero in Milan during the 2018 Salone del Mobile.
ALESSANDRO BAVA: Let's start with a question about agency. Since your work deals with environmental conditions, how do you approach working in an exhibition context, which is often a highly controlled environment, versus working on a building project? I want to understand how you make the leap from exhibitions to buildings. 
PHILIPPE RAHM: First of all, I am an architect and not an artist, which is really important because my target is architecture and not exhibitions. As an architect of course you answer to some project, to some client, to some competition, which is part of the job. Another part of the job is to define architecture itself—to know what type of language, what type of material, or what type of form you will use, to define an agenda, to invent new issues. Exhibitions offer space for doing this type of research and exploration, for inventing a new language and new tools that you can use later in your real projects. Another type of field for doing this research can be competition, and also writing and exhibitions. Events such as the Venice Biennale should be opportunities to think about what the language of the future will be. It is true that I have done a lot of exhibitions, and also written about what I am doing, always to redefine my field of work. The difference with an artist is that when the artist shows something in a museum or gallery, it is the final thing. For me it was never the final object, but only a kind of prototype, a kind of tactical base. It was to put some new idea on the table. Like a medium between real projects and me. If an architect is doing some installation or something in a museum, there can be some confusion that they are acting like an artist or doing an artwork. But for me it is never an artwork.
 AB: To me it is very clear that you are an architect; your approach is that of an architect. It is really a question of labor, in a context and time when the importance of architectural research is not at the forefront in the building industry unless it leads to profit optimization. Your work has always been experimental in that it tries to find a new definition of what architecture is and can do. I think you were one of the pioneers of working with data. Most architects of your generation were dealing with data in very different ways, often undertaking purely topological explorations.
 PR: When I have an opportunity to do an exhibition, for example my recent ones in Milan and San Francisco, it's like a test bed for a new stage in my work where I am exploring the quality of material—the solid part of the building. This is something I was not really focusing on before. I was focusing more on the space, the light, temperature, humidity, things related to the void. I never challenged the solid parts of the building that contain the air and the space. I was starting to think about that, and the exhibition at the Swiss Institute in Milan was the first part of this new interest. I cannot yet, in a real project, do what I am doing in an exhibition or in writing. For example we won a competition in Paris for Radio France, a public space in the center of the national radio building, and everything is based on the effusivity of the materials, the quality of exchanging heat by contact between one object and another,  meaning that when you touch an object you feel cold or warm depending on their effusivity coefficient. At the same time I was working on the exhibition in Milan that explores similar ideas, and writing about it, too.
AB: You have always emphasized the performativity of architecture and environmental aspects, how a space can alter the human body, how a human body interacts with space. Spatially I think you've always tried to abstract the contingencies of architecture and at the same time highlight human perception and experience. In your smaller residential projects you seem to try to eliminate the materiality of architecture. Can you speak more in detail about the exhibition in Milan and what kind of research you're doing right now on materials and their properties? And how you think they are going to impact some of the projects you are already working on?
PR: For me, it is always a problem to decide what type of material to use for a building. Very often for my generation this decision-making process was linked to some metaphor or analogy—for instance, you choose brick because you're in England, or you choose limestone or a white color because you are in Paris, or you use red to evoke a firehouse or a fire truck. I was never too happy with linking a choice of color or material to metaphor or some analogy of language. I started to think, okay, maybe you choose something white because you want to increase the light or something black because you want to decrease the light. And then what are the real components of the material and so on. Then I started to study the physical properties of the material, like emissivity, reflectance, diffusivity, effusivity or conduction. These are the real properties of the material that react with the outside world by absorbing or reflecting the heat, or when you touch it you lose very quickly your own heat to the material, or it keeps you warm because the effusivity is low. At Luma Arles I designed the exhibition space, which was linked to the radiation of black, dark, gray, or white materials in order to increase or decrease the lighting. For example, if you have a video, you need a dark room, and if you have an oil painting, you need something with a little bit of light, and if you have contemporary art maybe you can have very bright light. And so I was thinking to use the natural light and increase or decrease it by employing a different type of color for certain parts in order to arrive at what we are looking for. With that research, I can choose materials according to my own criteria and avoid old-fashioned analogical methods.
AB: Are you now interested in designing materials as part of your work? If yes, I would ask how you deal with the politics of the materials, for example how we choose a synthetic material or human-made material, or materials that are more or less processed and how they are sourced. What is your position on this?
PR: Today there is this huge problem with global warming and climate change, and building is a big part of it. Buildings produce forty-seven percent of greenhouse emissions. Airplanes and transportation are maybe twenty percent, so of course they're important, but less so than building. This is why architects are talking about ecology and climate change and energy, because they are completely on the front lines of the global warming fight. But building construction and materials represent only seven percent of global emissions. The most important part is the operation of the building—heating, air conditioning, making hot water. To use wood or aluminum is not so important. I mean, you cannot save a lot of energy by choosing wood rather than aluminum. Of course aluminum uses a lot of energy in its production, much more than wood, but still the most important part is the operation of the building. This is why I try to study the properties of the materials, to be conscious of their environmental performance and reduce the need for mechanical systems. For example in the exhibition in Milan there is some natural wood, some stone, but there is also aluminum, which is absolutely not natural, but for me it is not very important because it's the operation energy, not the construction energy, that you want to conserve.
AB: This makes me think about how architecture's history is often characterized by a temporary loss of knowledge. Your work is about innovation, but also about recuperating knowledge, since the way you talk about materials refers to a premodern way of building in which the choice of materials, the choice of decoration, the type of space, the dimensions of the building are considered a whole complex organism, a holistic machine. I think your work tries to rediscover the relationship between different parts. This to me is parallel to the current debate on automation and artificial intelligence, which are increasingly affecting how we "design" our world. Especially in regard to the role of architects in a paradigm of automation. Many architects are exploring the possibility of an architecture without architects—a data-driven architecture where the role of the human designer in the project changes.. I think your work has been focusing on the idea of re-describing the architecture project starting from a way of gathering scientific and measurable data on the environment to be input into a design process which focuses on the human body and its sensory experience of space. 
PR: I think I am in an eighteenth-century position of enlightenment and science, involving using science for thinking, the notion of objectivity, and sharing knowledge. I think it's quite dangerous to base architecture on one's subjectivity. An Italian philosopher named Maurizio Ferraris wrote a book called Manifesto of New Realism (2012), where he explained that during the 1970s and 1980s, human science became based on subjectivity and point of view rather than objectivity and science. At that time the emphasis was on emancipation. Then it moved to a dangerous moment, in that if everything is subjective, the decision will always be made by whoever is more powerful. Subjectivity can be dangerous—it gives more power to the one who already has the power. We should instead base things on objectivity today. If you think your shirt is blue and I agree and think your shirt is blue, and we look at the wavelengths and do some scientific analysis, we can see the blue part is reflected and the red part is absorbed. This is why I think science and objectivity should be a foundation for everybody. We should not think there is only one solution—I put all the information in the computer and it gives me back the best solution. We should accept that there is a gradation of solutions. For example in Milan there is a gradation of different materials, moving from wool to wood to stone to aluminum. There is an objectivity in the material reality and its properties, but you are free to choose where you want to go. I give subjectivity to the inhabitant, but I am working on objective tools. We should have a gradation of solutions, a variation and multiplicity of solutions, which came out of the critical thinking of the 1970s and 1980s. Because of gender studies, postcolonial studies, because of these postmodern theories, today we know that there is more than one truth and I agree with that. Maybe "truth" isn't the best word. You like this, I like that, so there is no one solution. In all my projects there is always a gradation of "truth"—from very clean air to very polluted air, from hot to cold, from humid air to dry. The inhabitant can decide where to go, and the freedom is in the choice at the end for the user. The means are related to objectivity and a scientific process. The ends are related to subjectivity, multiplicity and alterity. My statement is  that the tools should be objective, scientific, based on effusivity or emissivity coefficients for example, but the target, the goal, should be subjective, creating a multiplicity, accepting the diversity, generating a gradation. In my architecture, the "how" is modern, the "what" is postmodern.