EXHIBITIONS
Alex Morrison "Cat Math" at Clint Roenisch, Toronto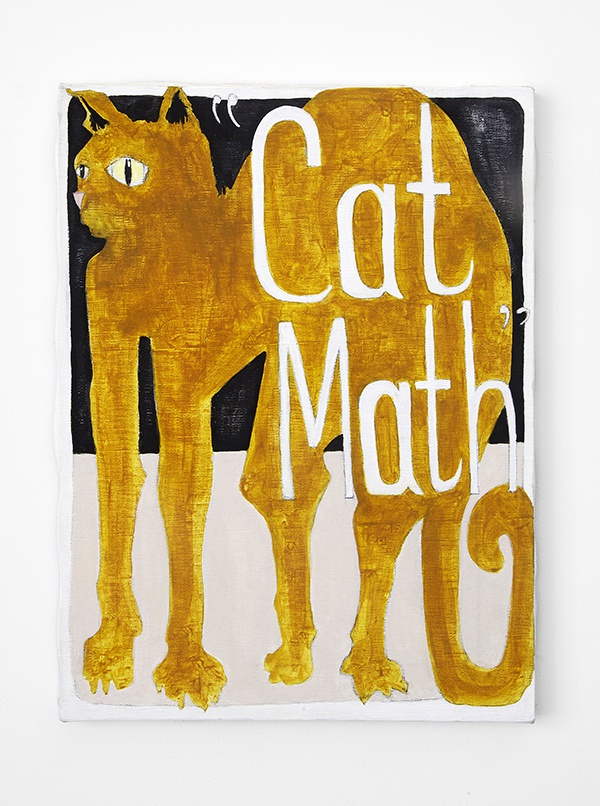 Clint Roenisch is pleased to present "Cat Math", Alex Morrison's first exhibition with the gallery.
"His art engages a pre-modern architecture and design history—moments from art deco, utopian architecture, and interior design all inform his work. In his installations and objects, Morrison is interested in the constant recycling of aesthetic codes—the post- modern pre-modern—and how these aesthetics are used to stand in for outside notions of authenticity. This is not the history of "important" art and artists, but rather a history of the kind of peripheral art that ornaments middle-class houses, advertises for small businesses, or hangs behind nostalgic bars. In Morrison's work all these complex references are brought into relation in a single picture frame—like that of the cubists. Depth and surface are in constant disagreement."
—Henry Andersen and Sonia Dermience, Komplot, Brussels
"Cats are prowlers, uncanny creatures of the night. Cruelty and play are one for them. They live by and for fear, practicing being scared or spooking humans by sudden rushings and ambushes. Cats dwell in the occult–that is, the 'hidden' […] The cat is—or at least it thinks that it is. Many people are unnerved by its cool stare. Compared to dogs, slavishly eager to please, cats are autocrats of naked self-interest. Their "evil" look at such times is no human projection: the cat may be the only animal who savours the perverse or reflects upon it […] Thus the cat is an adept of chthonian mysteries. But it has a hieratic duality. It is eye-intense. The cat fuses the Gorgon eye of appetite to the detached Apollonian eye of contemplation […] it also fashionably loves to see and be seen; it is a spectator of life's drama, amused, condescending. It is a narcissist, always adjusting its appearance […] Cats have a sense of pictorial composition: they station themselves symmetrically on chairs, rugs, even a sheet of paper on the floor. Cats adhere to an Apollonian metric of mathematical space. Haughty, solitary, precise, they are arbiters of elegance […] Cats are poseurs. They have a sense of persona—and become visibly embarrassed when reality punctures their dignity. […] The cat's sophisticated personae are masks of an advanced theatricality […] The cat is a law unto itself. It has never lost its despotic air of Oriental luxury and indolence. It was too feminine for the male-loving Greeks […] The cat spoke of Egypt's invention of femininity, an aesthetic of social practice removed !om nature's brutal female machinery […] The Egyptians admired sleekness in greyhounds, jackals and hawks. Sleekness is smooth Apollonian contour. But slinkiness is the sinuous craft of daemonic darkness which the cat carries into day […] Cats have secret thoughts, a divided consciousness. No other animal is capable of ambivalence, those ambiguous cross-currents of feeling as when a purring cat simultaneously buries its teeth warningly in one's arm […] The cat's ambivalent duality is dramatised in erratic mood swings, abrupt leaps !om torpor to mania, by which it checks our presumption: 'Come no closer. I can never be known.
—Taken from Sexual Personae, a book by Camille Paglia, excerpted from the chapter: "The Birth of the Western Eye".
.
at Clint Roenisch, Toronto
until 18 June 2016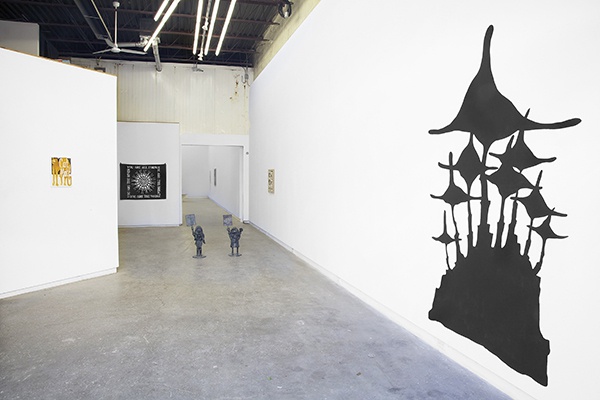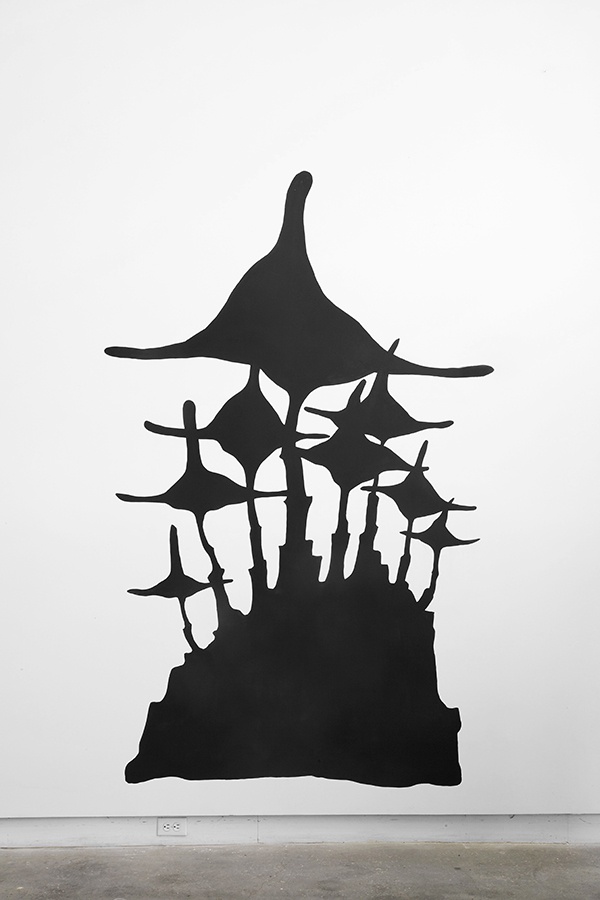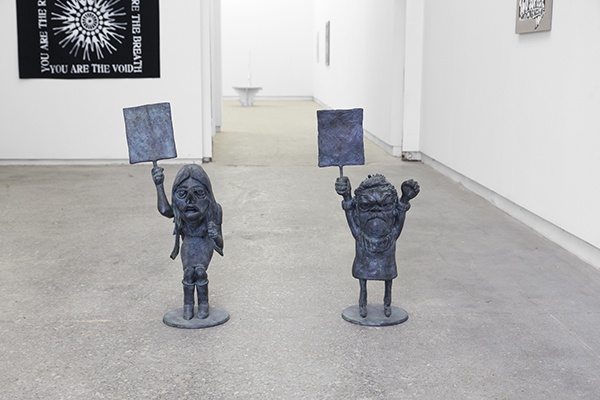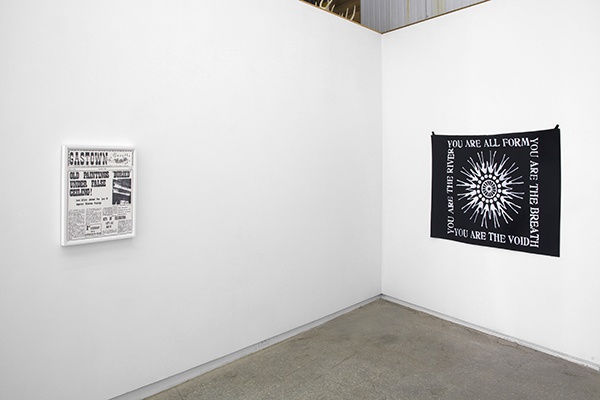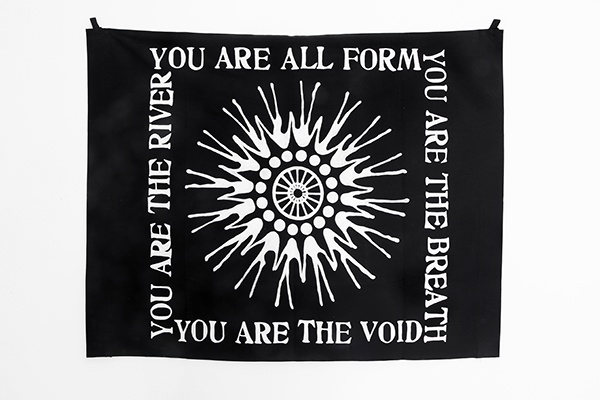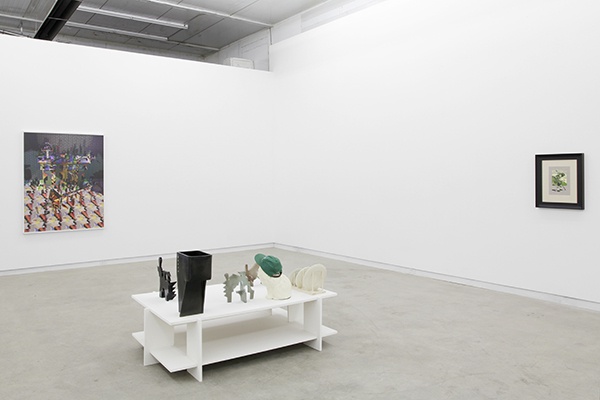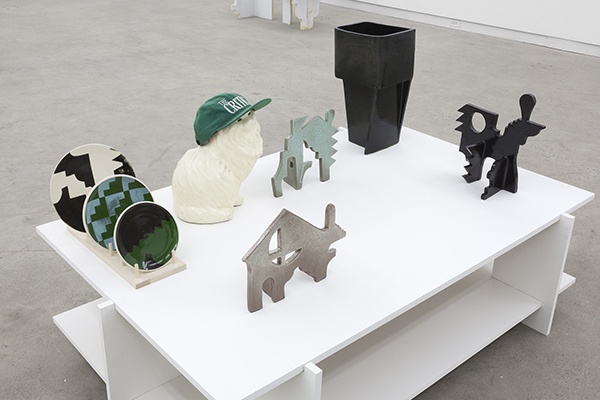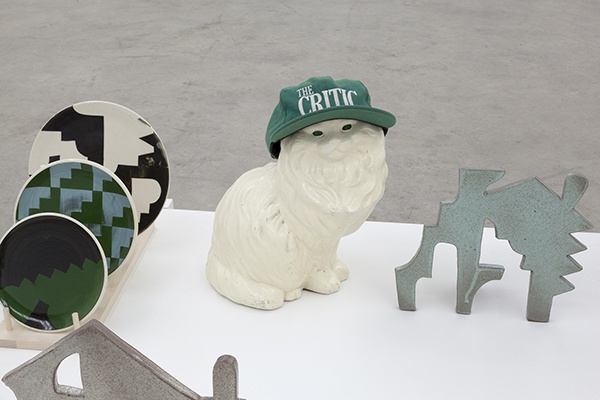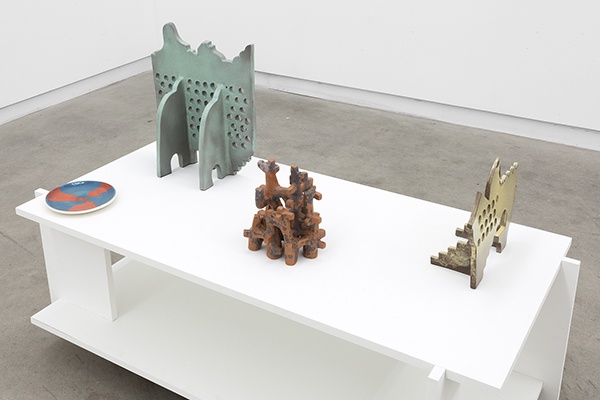 Alex Morrison "Cat Math" installation views at Clint Roenisch, Toronto, 2016
Courtesy: the artist and Clint Roenisch, Toronto. Photo: Jimmy Limit