EXHIBITIONS
Vikky Alexander and Rochelle Goldberg at The Apartment, Vancouver
Vikky Alexander, "The Temptation of St Anthony"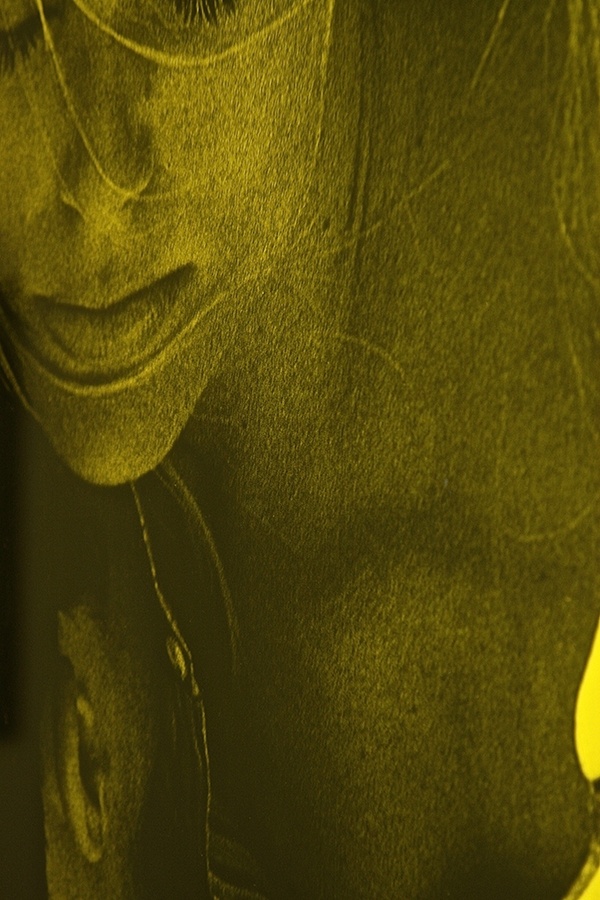 The Apartment is thrilled to present an exhibition of pivotal historic work by Vancouver photographer Vikky Alexander, all made in the 1980s. Appropriated from fashion photography, reshot and arranged as near religious diptychs and triptychs, the works in "The Temptation of St Anthony" are classic postmodern takes on objectification and temptation.


The pioneering Vancouver artist and writer Ian Wallace describes how Alexander's work is "an expression of the imaginary, wherein fantasies of hope and utopia are acted out in the daydreams that call reality into question. These are collective fantasies and are linked to popular taste for images that transcend the everyday. The images of extreme beauty, which are ubiquitous in commodity culture, function as a cult of escape from the everyday…Alexander's work projects the raw indulgence that exists on the inside of these fantasies, heightening our apprehension and anxieties of them from within."
.
until 14 February 2014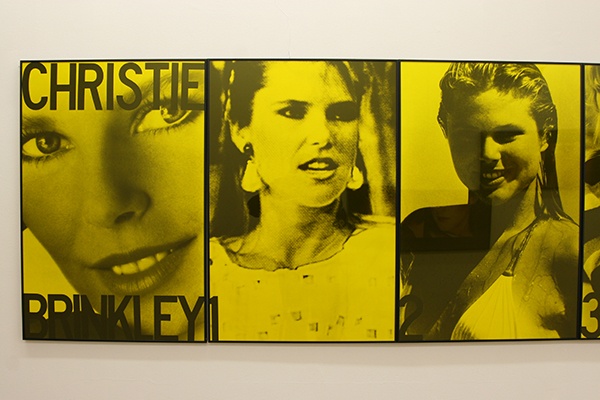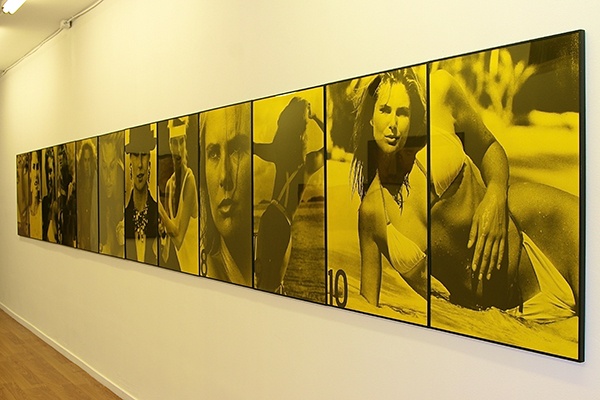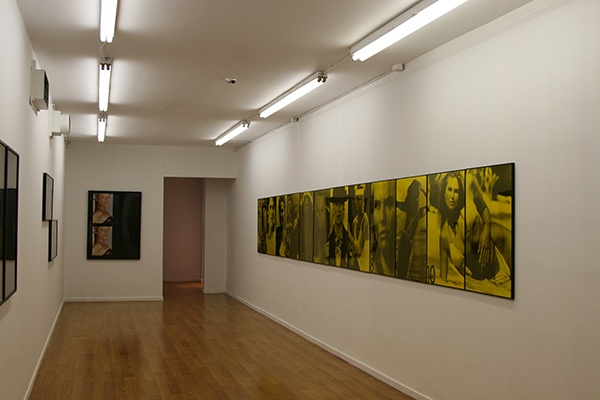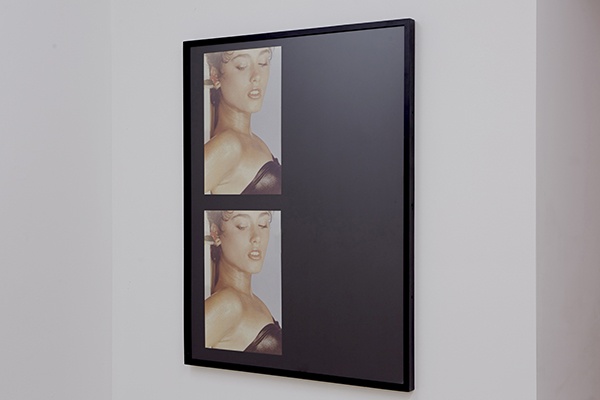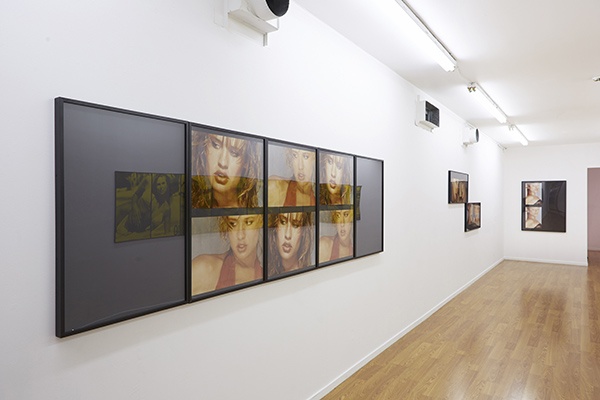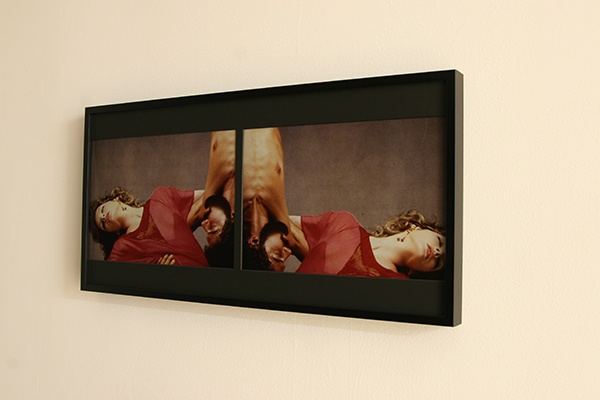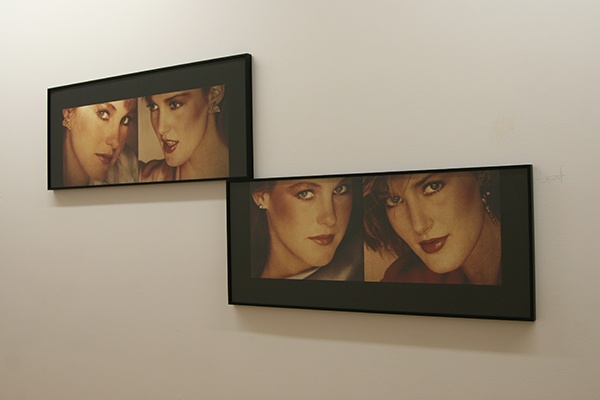 Vikky Alexander, "The Temptation of St Anthony" installation views at The Apartment, Vancouver, 2015
Courtesy: The Apartment, Vancouver.
.
Rochelle Goldberg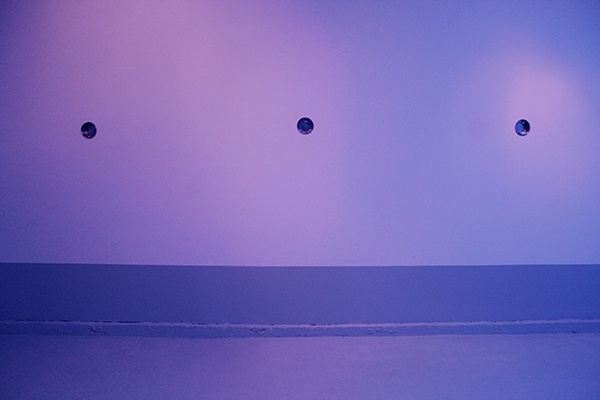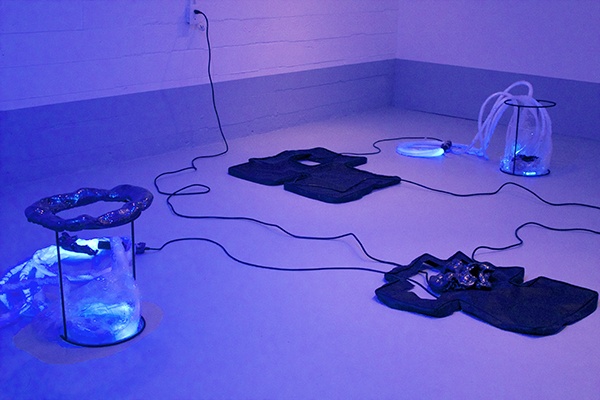 At this time we are also excited to present the first Canadian solo project of work by Rochelle Goldberg. From Vancouver and based in New York, Goldberg recently received her MFA from Bard College and has exhibited at The Swiss Institute, New York, Eli Ping Frances Perkins Gallery, New York, and will be featured this fall at Artissima, Turin (solo presentation curated by Piper Marshall).
In The Local Link (Lust got in the way) an associative network is established between the elements here on display: halved pleather cushions exhausted of use, excretory ceramics bearing the impression of synthetic snake skin, steel frames delineating a waste bucket, tuna cans in military spec finishes—ocular objects that look back, while wandering fiber optic cables are illuminated by an LED thrust.
This private system is not discrete. Chains of signification extend from a basic question: How to unlearn one self as surface? Shedding is a necessary peeling away while in the act of this recovery. It starts on the outside and slowly removes its way in. Here, the self mapping onto virtual self—is a volatile convergence that will at any moment unravel—Hence there emerges an impulse to suspend this in stone. Petrifcation is not a sudden fearful halt but the pivot of emergence. And desire, already degraded by discard, is re-digested and re-deployed as possible. Wade in it.
.
until 14 February 2014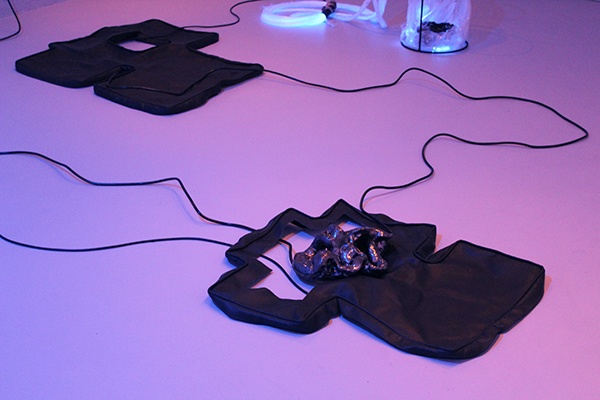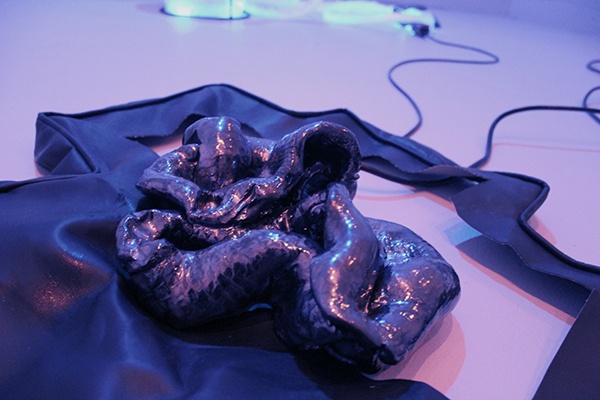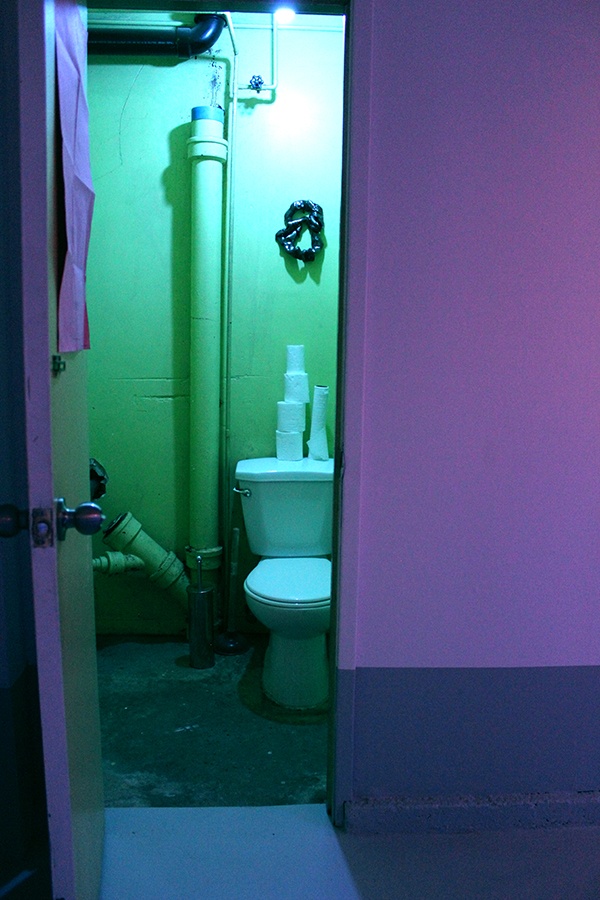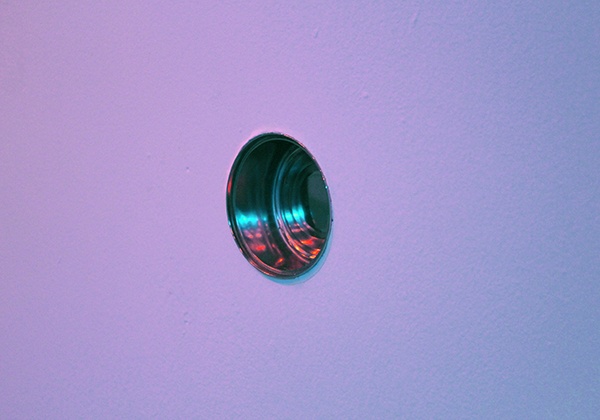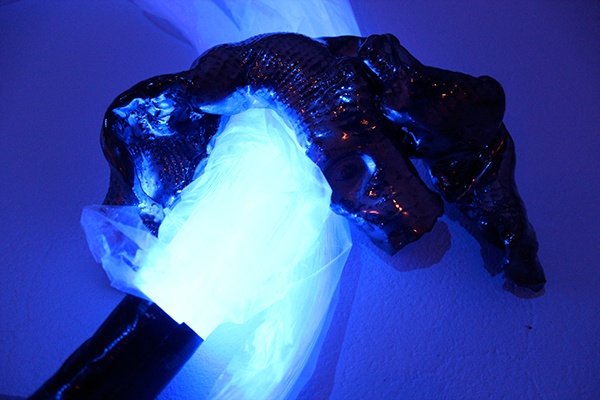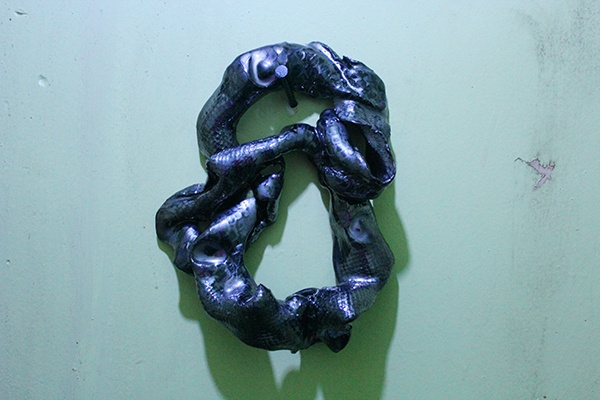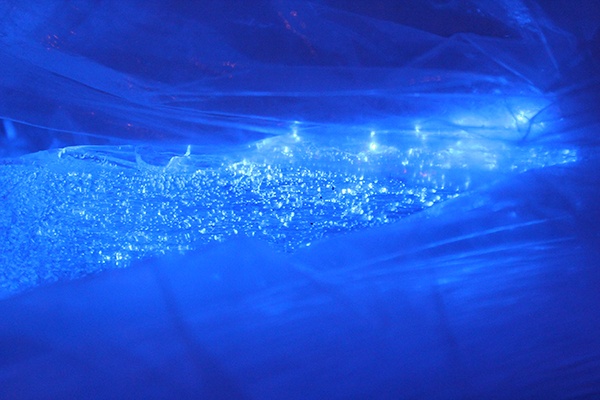 Rochelle Goldberg, installation views at The Apartment, Vancouver, 2015
Courtesy: The Apartment, Vancouver.