CONVERSATIONS
A Sense of Place: Jeremy Lewison on Alice Neel
Close
1
2
3
4
5
6
7
8
9
10
11
12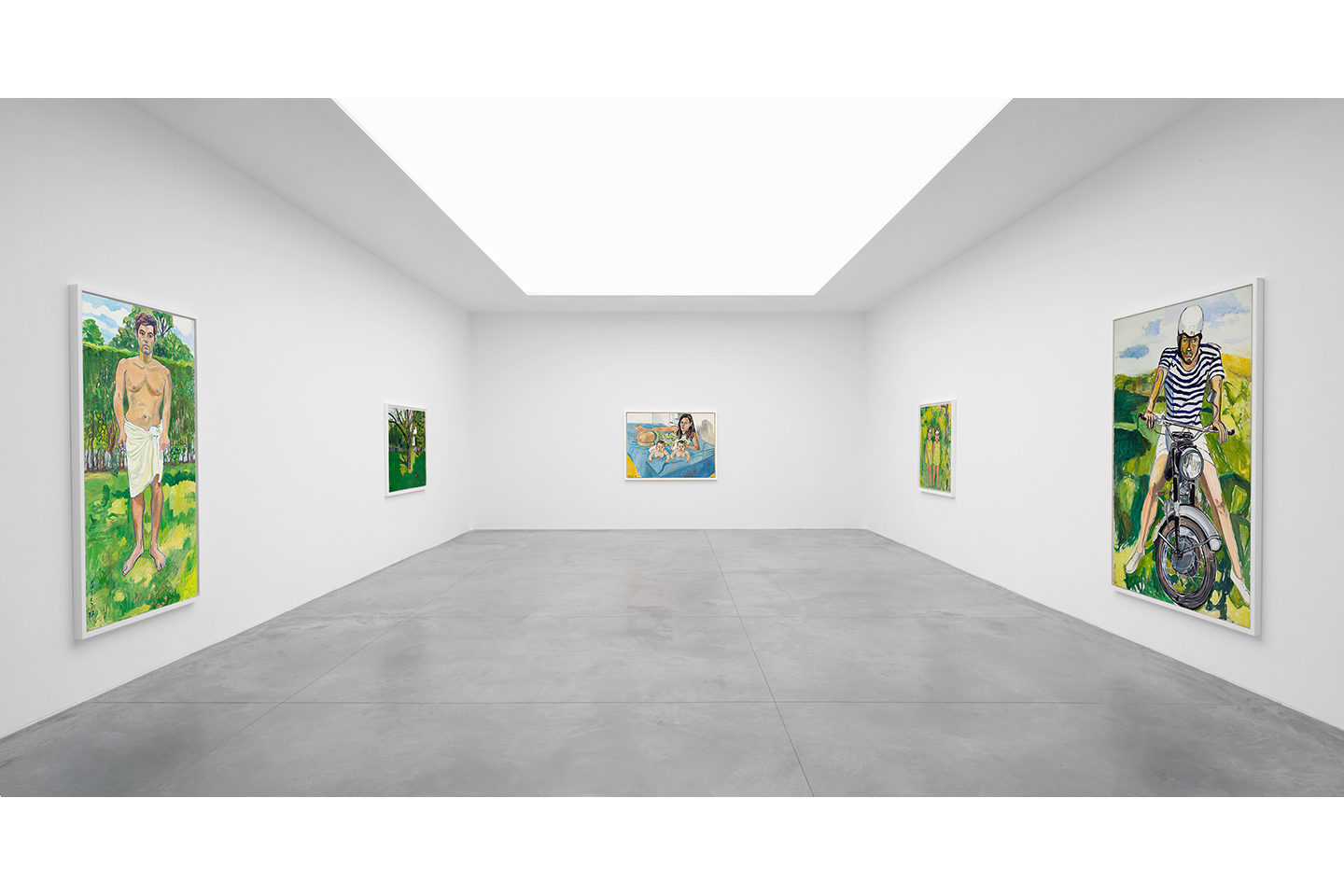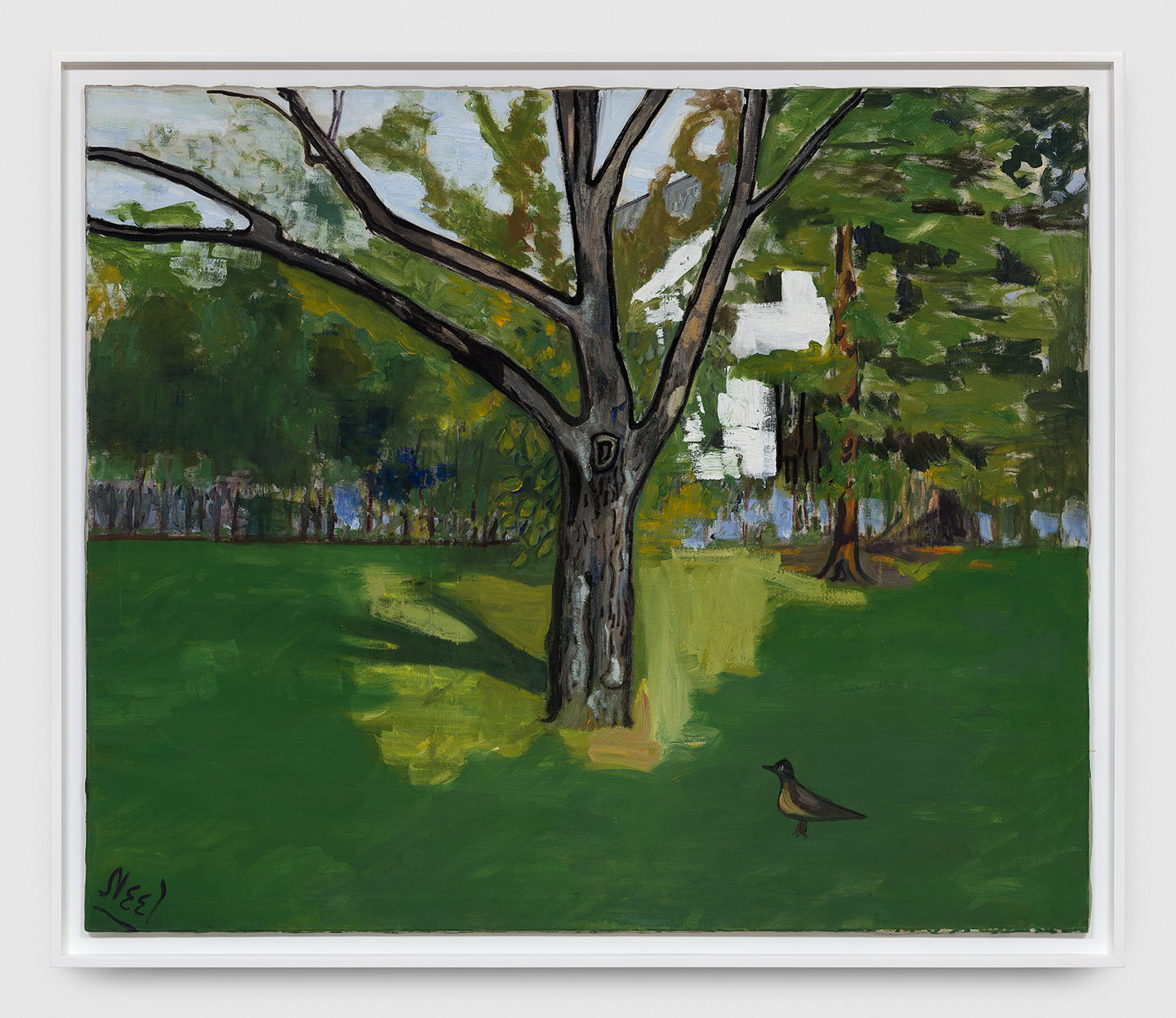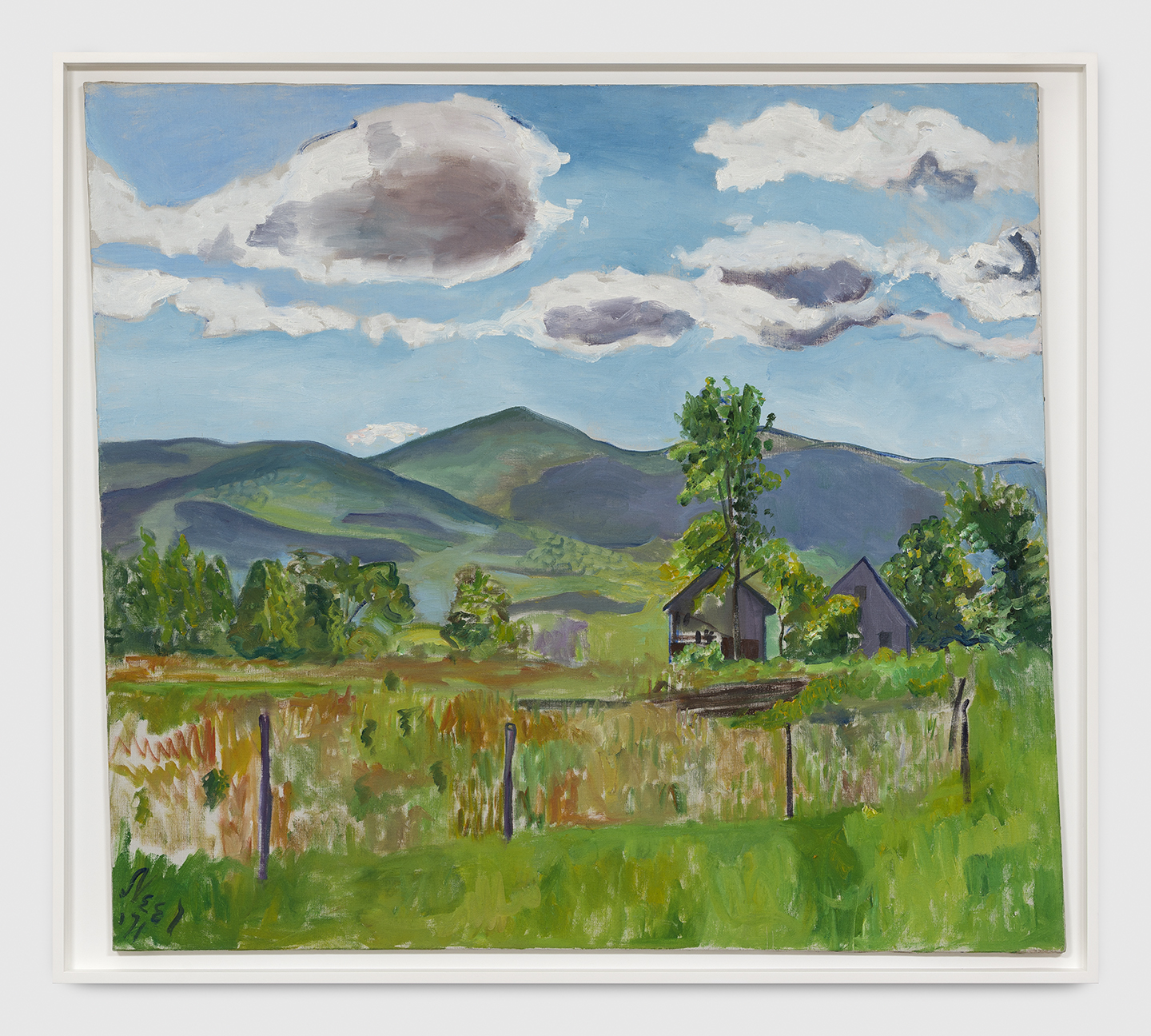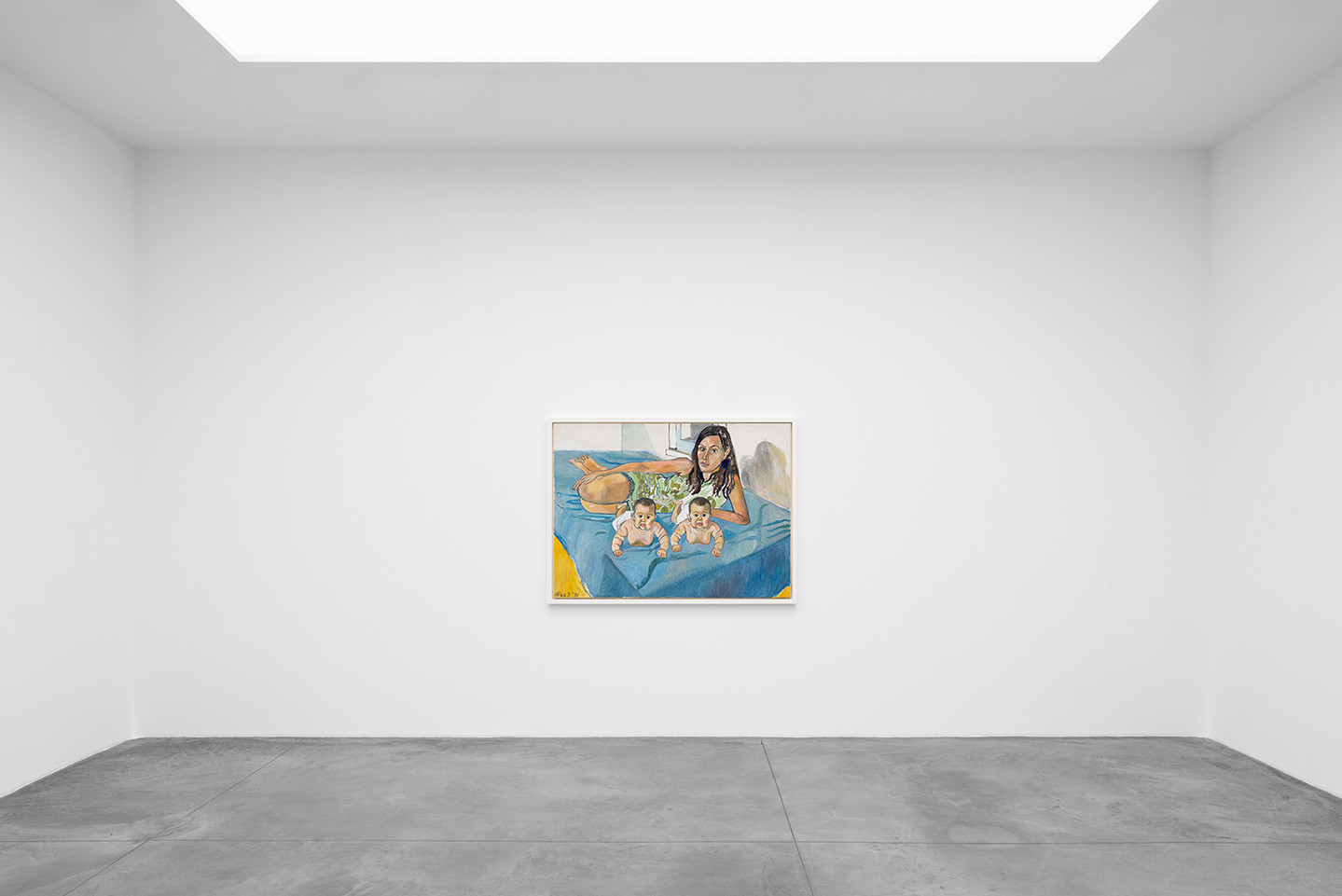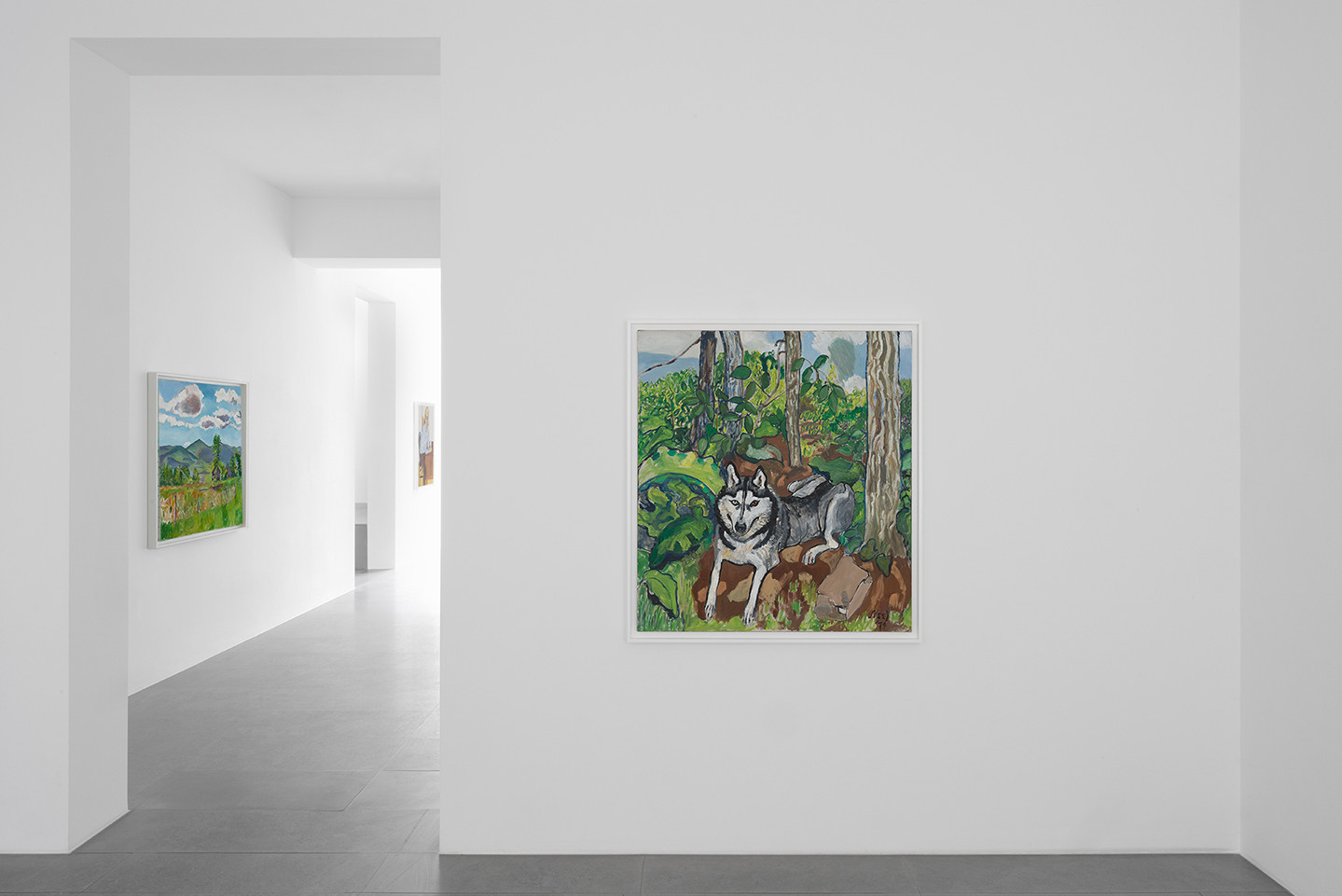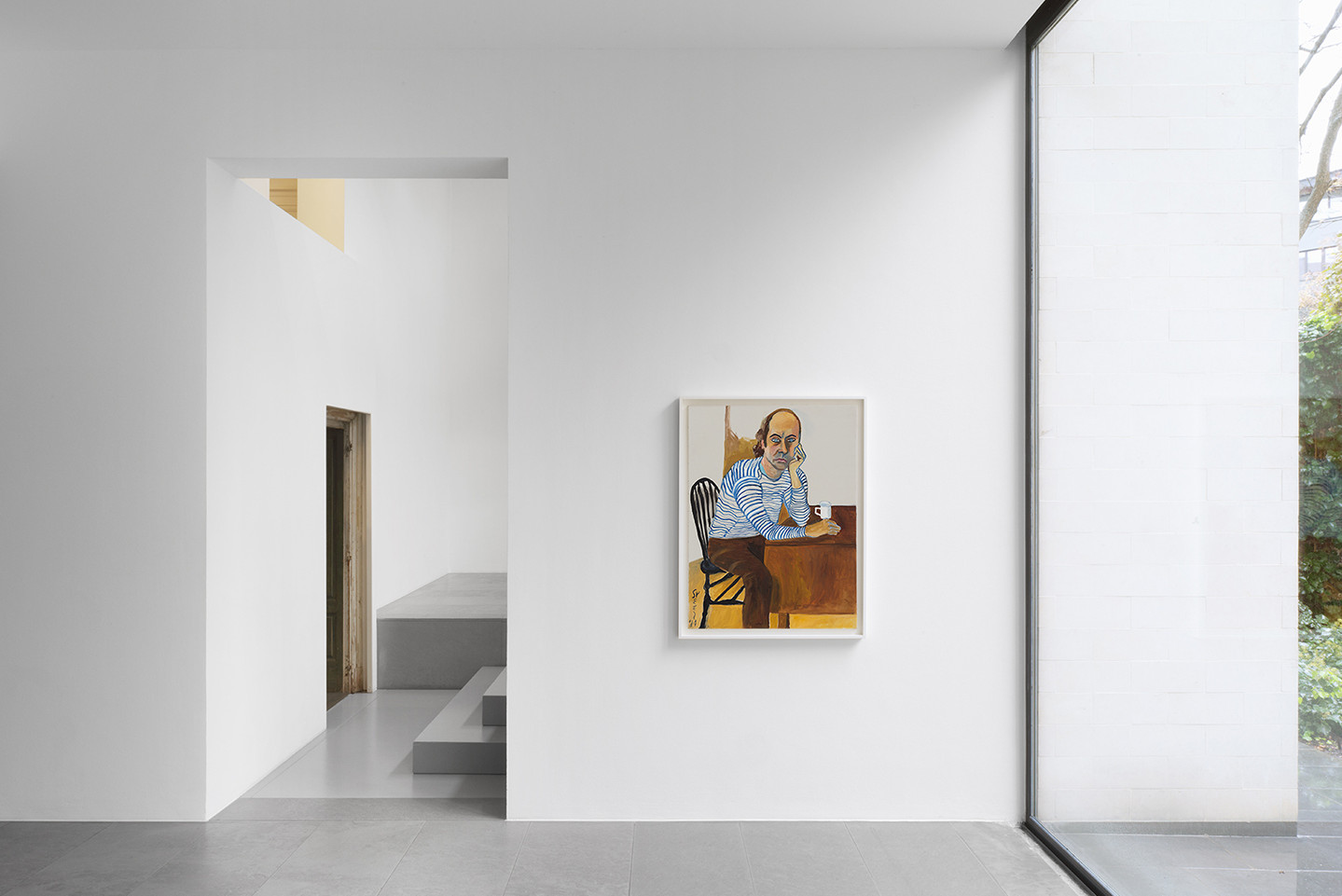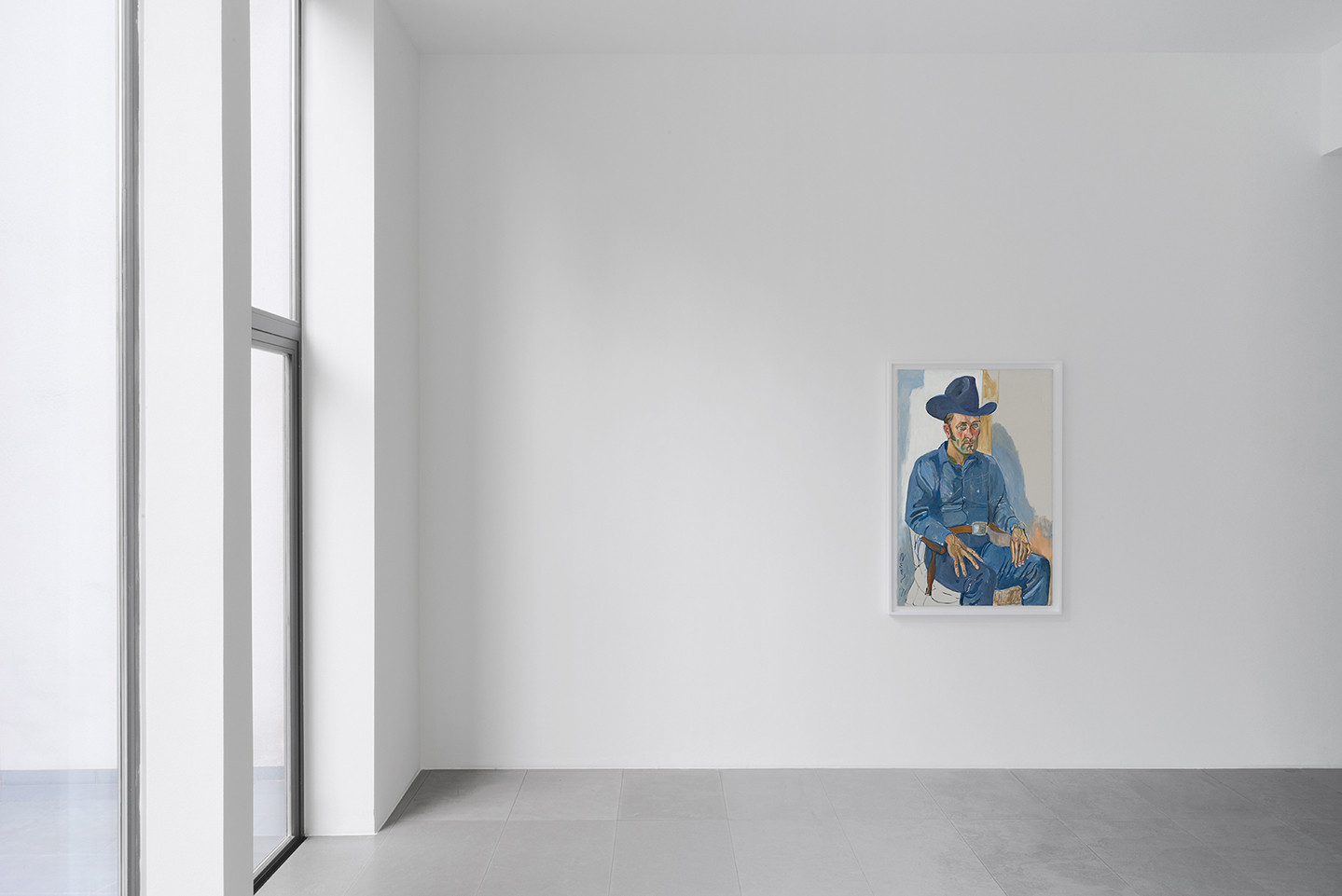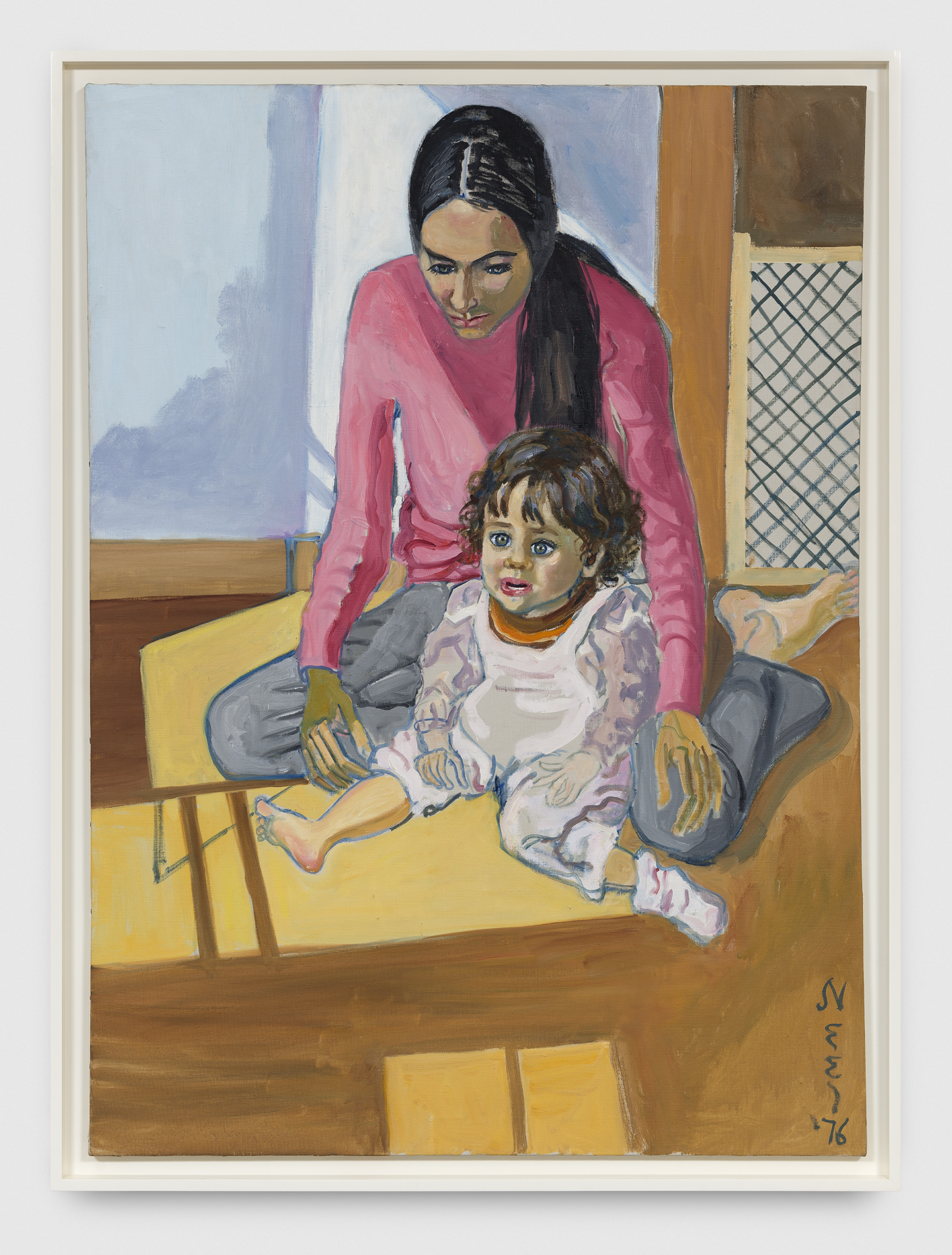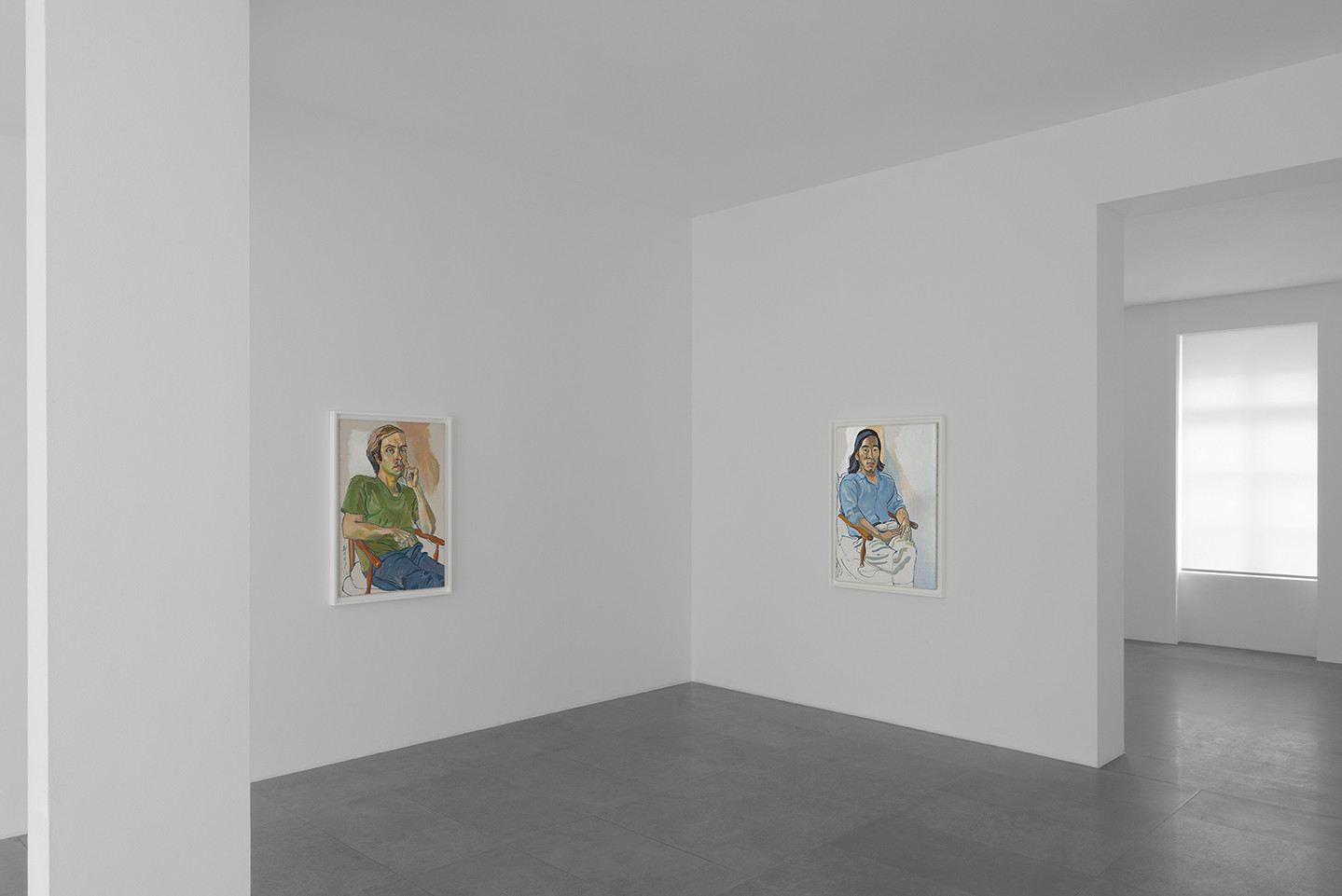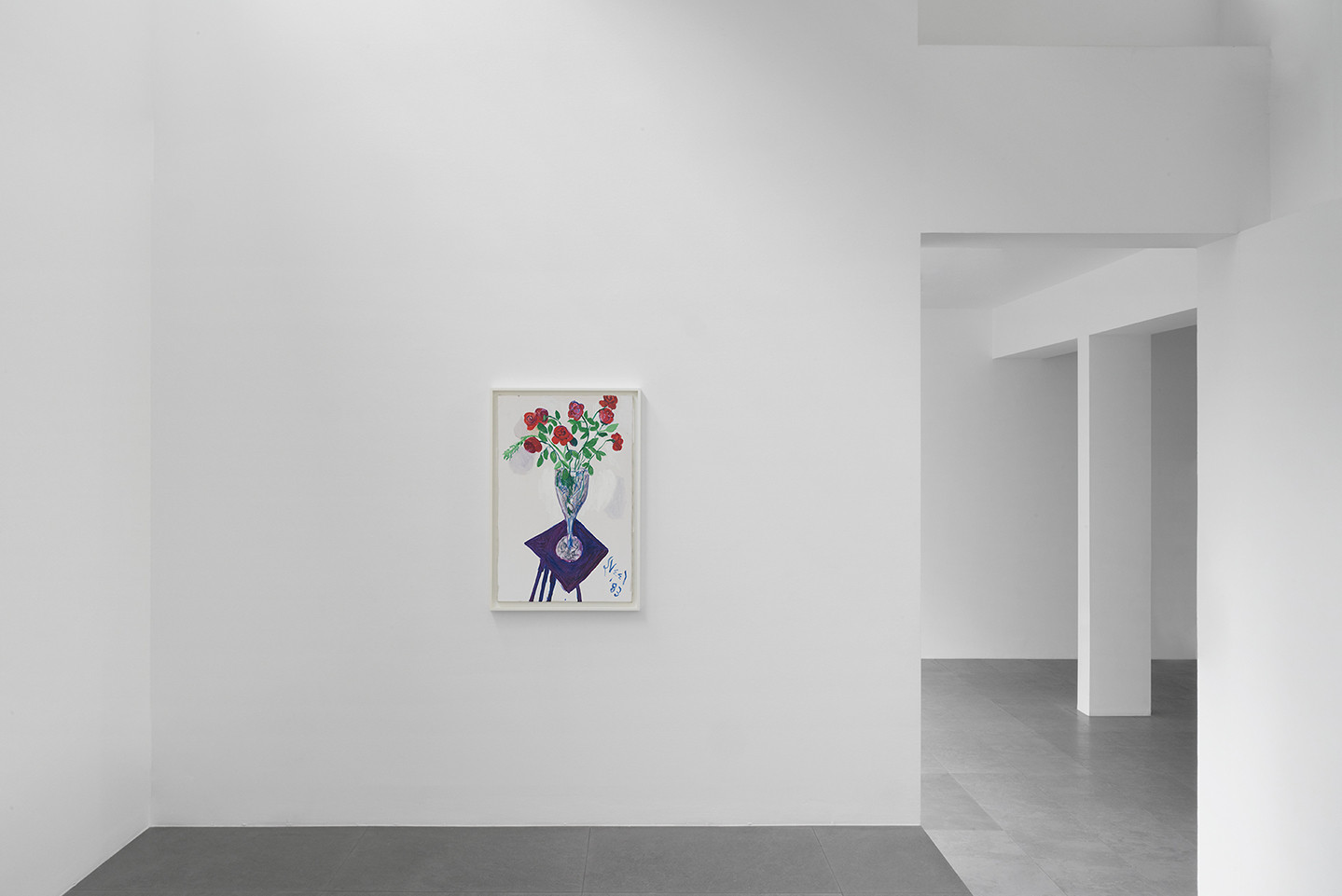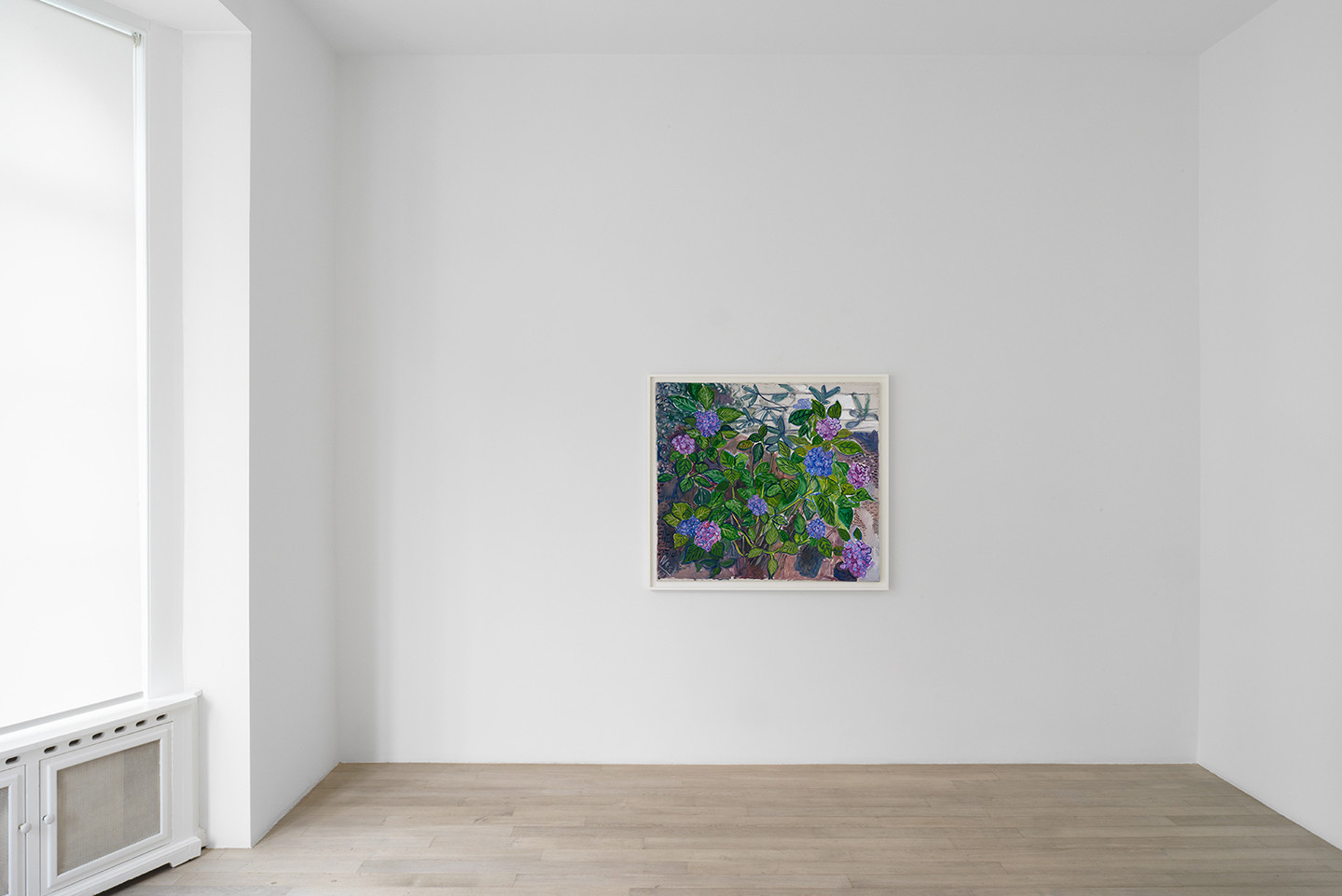 Alice Neel in New Jersey and Vermont, on view at Xavier Hufkens in Brussels, presents landscapes, still lifes, and family portraits that the US painter Alice Neel (1900–1984) realized in rural New Jersey and Vermont. Here Jeremy Lewison, advisor to Neel's estate, discusses how the paintings convey a sense of place, and how that informed Neel's approach to making portraits; the intimacy and the tensions embedded in who's being portrayed and who's doing the portraying; Neel as a liberated woman and social campaigner; and her legacy in the present day.
Mousse Magazine: How does Alice Neel in New Jersey and Vermont represent a specific part of Neel's oeuvre?
Jeremy Lewison: This exhibition reveals a side of Neel that has not been very visible to date. Many exhibitions have included family portraits, certainly, but this one really gives you a sense of place: where Neel was working and how it informed her approach to making portraits. For example Richard (1973) I've seen on a number of occasions in different shows. And it always looks a little bit odd. I've always wondered, "Why did she paint him standing outside in a towel?" But you realize why when you see all the other paintings she made at Spring Lake: it's because there's a very definite sense of place—in Latin the genius loci. And it informs the situation and the relationship she's painting. It's a relationship of intimacy, but at the same time power. It's in her holiday home surroundings but it's not quite in her home as he is outside in the garden. The sense of nature contrasts very strongly with what you'd normally expect of an Alice Neel, which is a very urban portrait.
MM: How is the relation between painter and subject relevant to this specific show?
JL: The beginning of the catalogue says "Alice Neel on holiday." That sounds faintly ludicrous, because a painter is never on holiday. But nevertheless she's off guard a little bit, in a new environment, with the family. So there is an element of relaxation, but at the same time you can feel some tension between family members in terms of who's being portrayed and who's doing the portraying. In addition to that, in any portrait, there's a certain investment of the painter him- or herself. In psychology you'd put it in terms of transference between subjects. Well, in this case, if Neel is the analyst-painter, she invades the sitter, and absorbs whatever is coming back from the sitter into herself. There is a constant exchange, if you will, between the personality of the artist and the personality of the sitter. And there's a melding of the two aspects that comes into the portrait.
MM: A term I've heard in relation to these works is "expressionism." Would you say there is a conscious relation between Neel's painting approach and her depictions of people with whom she had a strong relation?
JL: If you're asking me whether there's overlap between her work and expressionism, there is, but it's not total. I think the expressionist painter was working very much to depict his or her own feelings. In Neel's case, I think she was trying to portray the person in front of her and their feelings, but her own feelings got in the way; for example I think her pictures of motherhood combine her own anxieties and difficulties about mothering children with what she saw in front of her. One painting of Nancy and Olivia, where Nancy is gripping the child and trying to stop her jumping off her lap, shows Nancy's anxiety. Whereas Nancy herself in a later interview said, "I wasn't particularly anxious, but that's what Alice saw in me."
MM: You've mentioned elsewhere that Neel was trying to re-create memories or maybe form memories of something, trying to grasp at something that was fading, or not there anymore, but at the same time to foresee something about to happen. So the paintings are suspended between the past and the future in a very peculiar way.
JL: Yes, for instance in Memories (1981), she's going back to an early image she painted in 1934—forty-five years or so earlier. By then she'd sold the original, so she hadn't seen it for probably ten or fifteen years. She obviously had a photograph of it or a reproduction, but I think what she's trying to do is to remember what it felt like to have that child in that position. I'm not sure, judging by the painting, that she fully remembered what it felt like. She's grasping at a memory and going as far as she can with it: "I can't quite remember, so I'm going to stop there. This is how I think it was." The tragic thing is that the year after she painted these memories, the woman whom this child became committed suicide. It's like Neel had some kind of premonition, because this is a very ghostly work. Almost like an apparition. If you really wanted to think about this painting psychoanalytically, you could call this a painting about guilt. Feeling guilty that the child was deprived of her mother. Neel had a nervous breakdown in 1930. Her father, Carlos, sensed it coming and took her child away to protect her—or maybe not, we don't know. There are probably all sorts of feelings mixed up in this portrait that are not identified, but the child appears in 1981 as an apparition, somehow. The child is not the woman that she's become. It's a child, yet there's something quite womanly about this painting, which is not in the original painting.
MM: The city of New York comes up so often in relation to Neel's work. Can you speak to what was going on in New York at that point?
JL: Neel was resolutely a figurative artist. She believed in humanity, and she did not believe that through abstraction you could convey a sense of humanism. In that respect, I think she was closely aligned with the literary movement. William Faulkner was awarded the Nobel Prize in Literature in 1949. He believed that you cannot write abstractly about humanity. I believe in the future of humanity, he said. And I think that's exactly what Alice Neel did—she believed in the future of humanity, and that her project was to describe the human condition in her lifetime. Neel was always out of step with fashion. The fashion in the 1950s was Abstract Expressionism, then Minimalism and so on; she knew about it, and knew that it wasn't her thing. She was interested in people, in society. She was a campaigner for society. She took part in demonstrations. She was in and out of the Communist Party. Neel wasn't ever really a social realist. She painted about what she saw, but she didn't have a political program.
MM: Would you say that Neel was aware that some portion of what she did could be perceived as "feminine"?
JL: She didn't see herself as a woman artist; she saw herself as an artist. She didn't make that distinction. She wasn't campaigning for women's liberation; she respected women's liberation, but she considered herself as having been liberated all her life. She behaved as a liberated woman. She had children out of wedlock, she brought them up on her own. She stood up for herself, following her own program. That's why she became a semi-iconic figure for the women's movement. She was one of the first women to have a solo exhibition at the Whitney Museum of American Art. She was a pioneer, and I'm sure she perceived that she was discriminated against for being a woman, and she was anti-discrimination. She painted homosexuals when it was illegal to be homosexual, she painted transvestites, she painted communists who were being hounded by Senator Joseph McCarthy. She was her own person.
MM: Would you say that the reception of the work was influenced by the fact that she was a liberated person?
JL: It's an interesting question. In the 1930s, 1940s, and 1950s, she was, as I said, not totally in step with what was going on, so the collectors were less interested in her. And she was a self-declared left-wing artist who showed in communist galleries. So, she might have been perceived as threatening somehow to a wealthy person. In the 1960s and 1970s she began to be collected, and that's partly to do with the fact that she integrated herself more into the art world and showed at traditional commercial galleries. She got more mainstream in the commercial sense, even if not in the artistic sense. A revival began in the late 1970s that allowed her to be seen differently. But I think she has only been really recognized in the last fifteen years. That's partly to do with what you might call "postmodernist art history," where people now understand that there was more to twentieth-century art than just modernism.
MM: In the realm of painting, do you see a lineage she spawned?
JL: Definitely. A number of artists consider Alice Neel important, from Peter Doig to Elizabeth Peyton. When I did a retrospective of her work at Whitechapel Gallery in London in 2010 many artists came in, from Richard Hamilton to Rachel Whiteread, who didn't know her work and were just amazed by it. It can hit home in the most unexpected places.
at Xavier Hufkens, Brussels
until 15 December 2018