EXHIBITIONS
"AMNISTIA (Amnesty). Italian coloniality between cinema, criticism and contemporary art" at Accademia di Brera, Milan
Close
1
2
3
4
5
6
7
8
9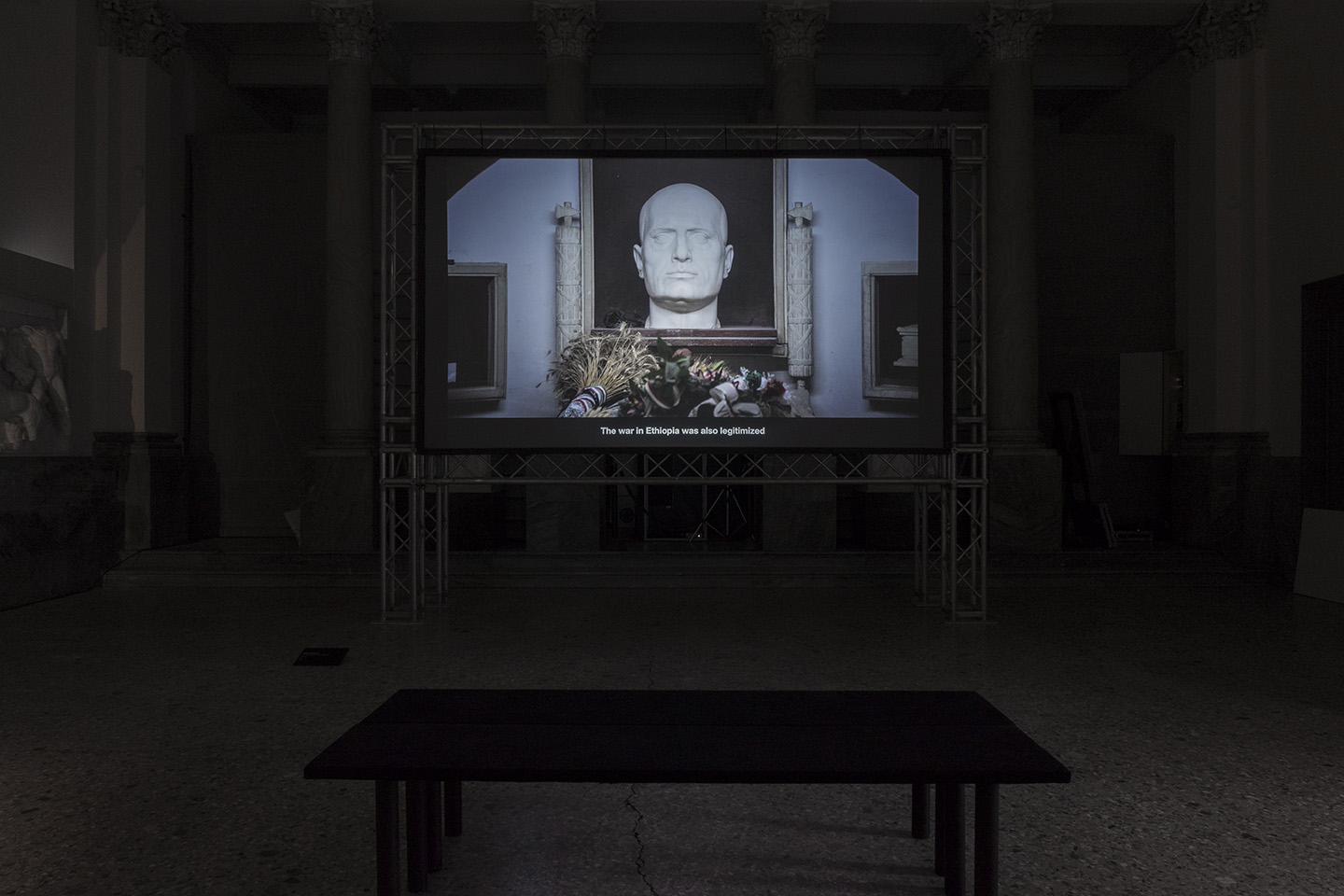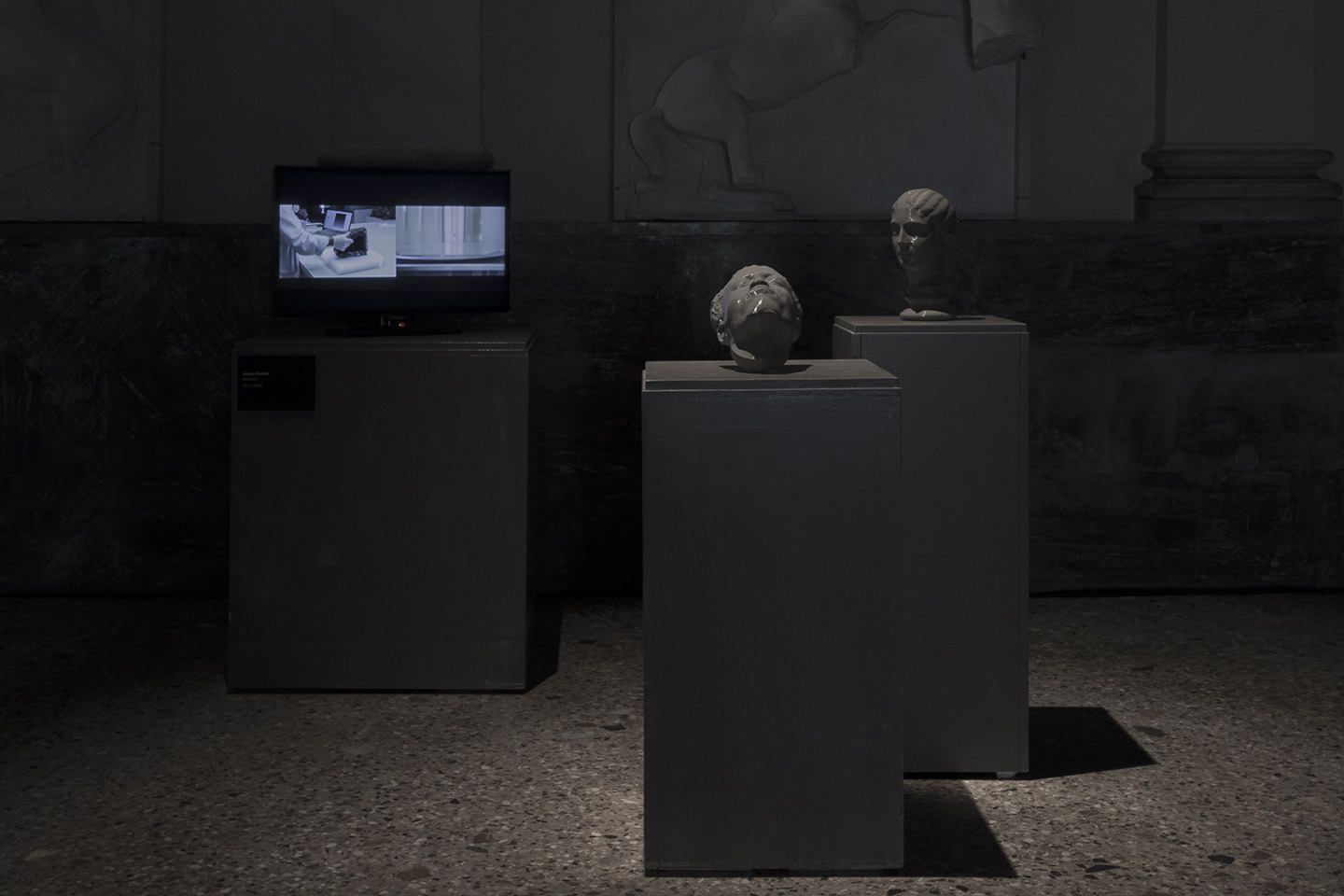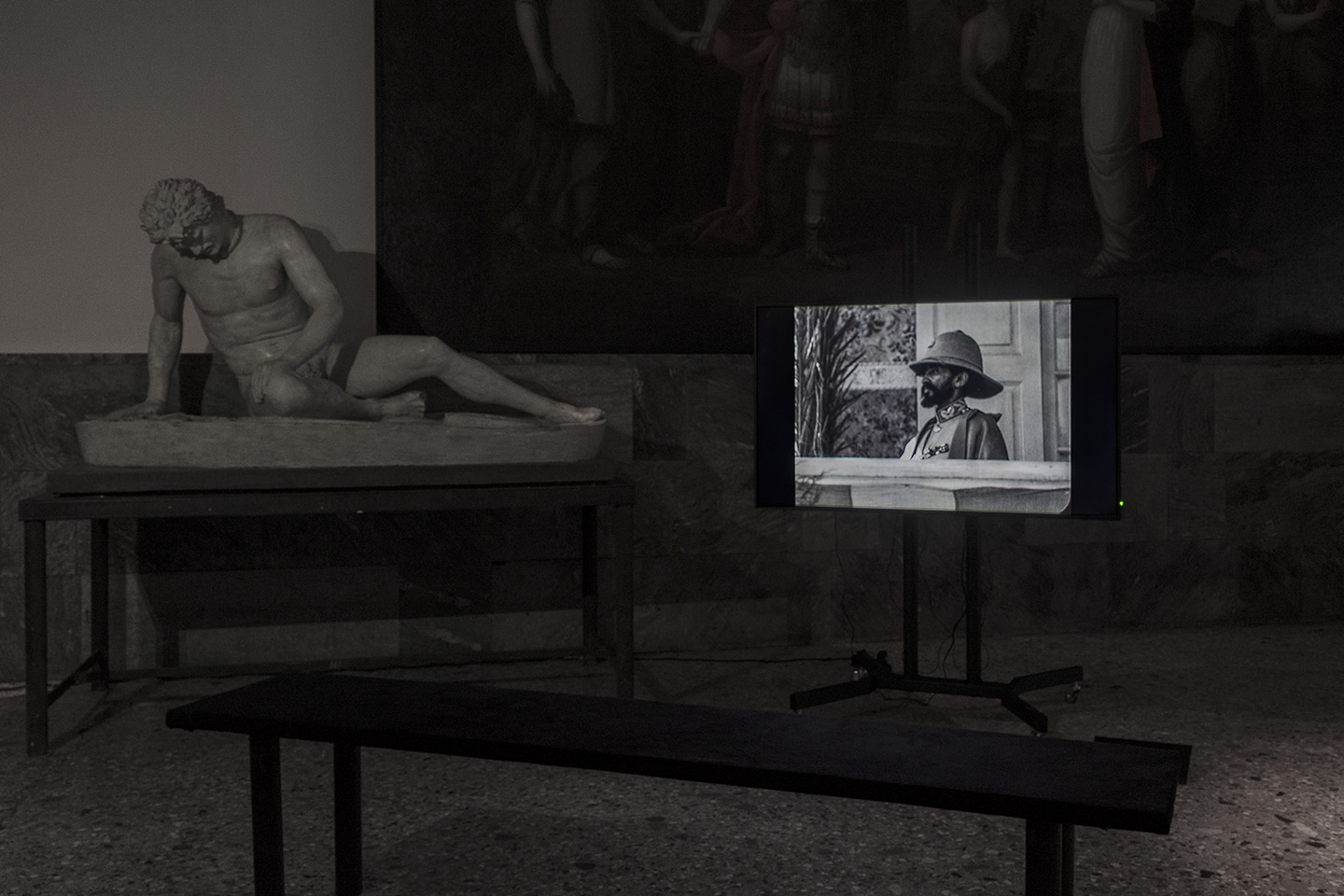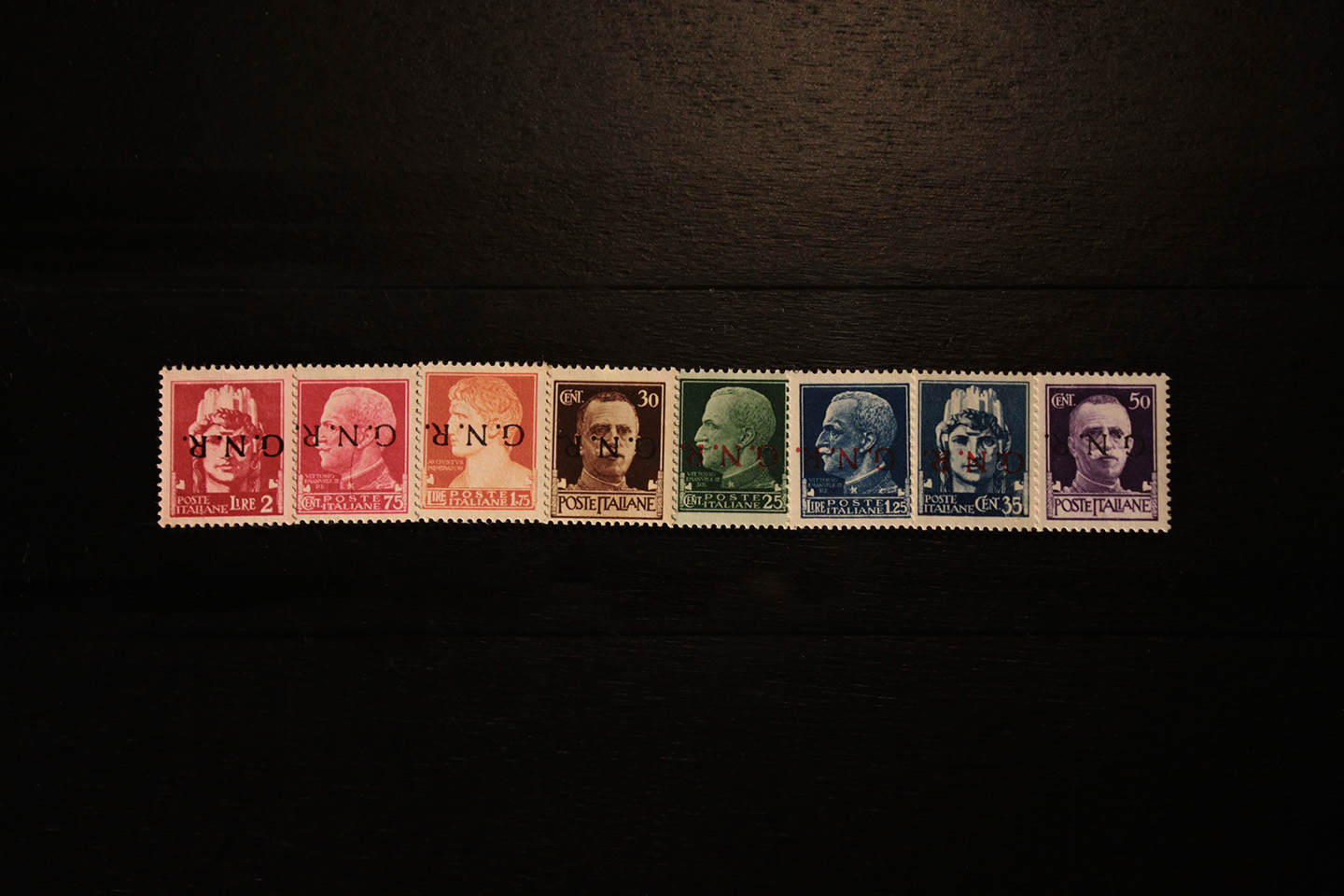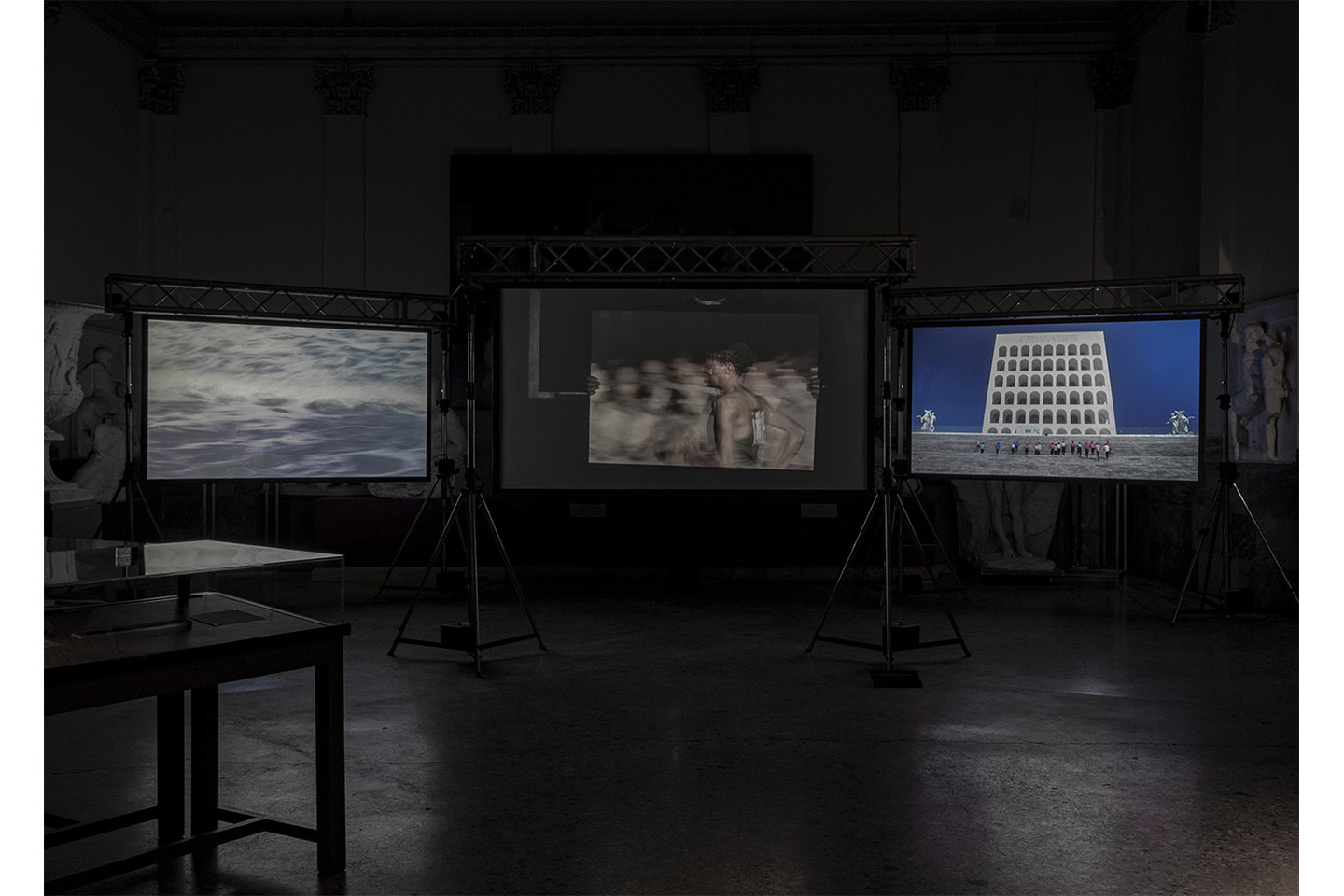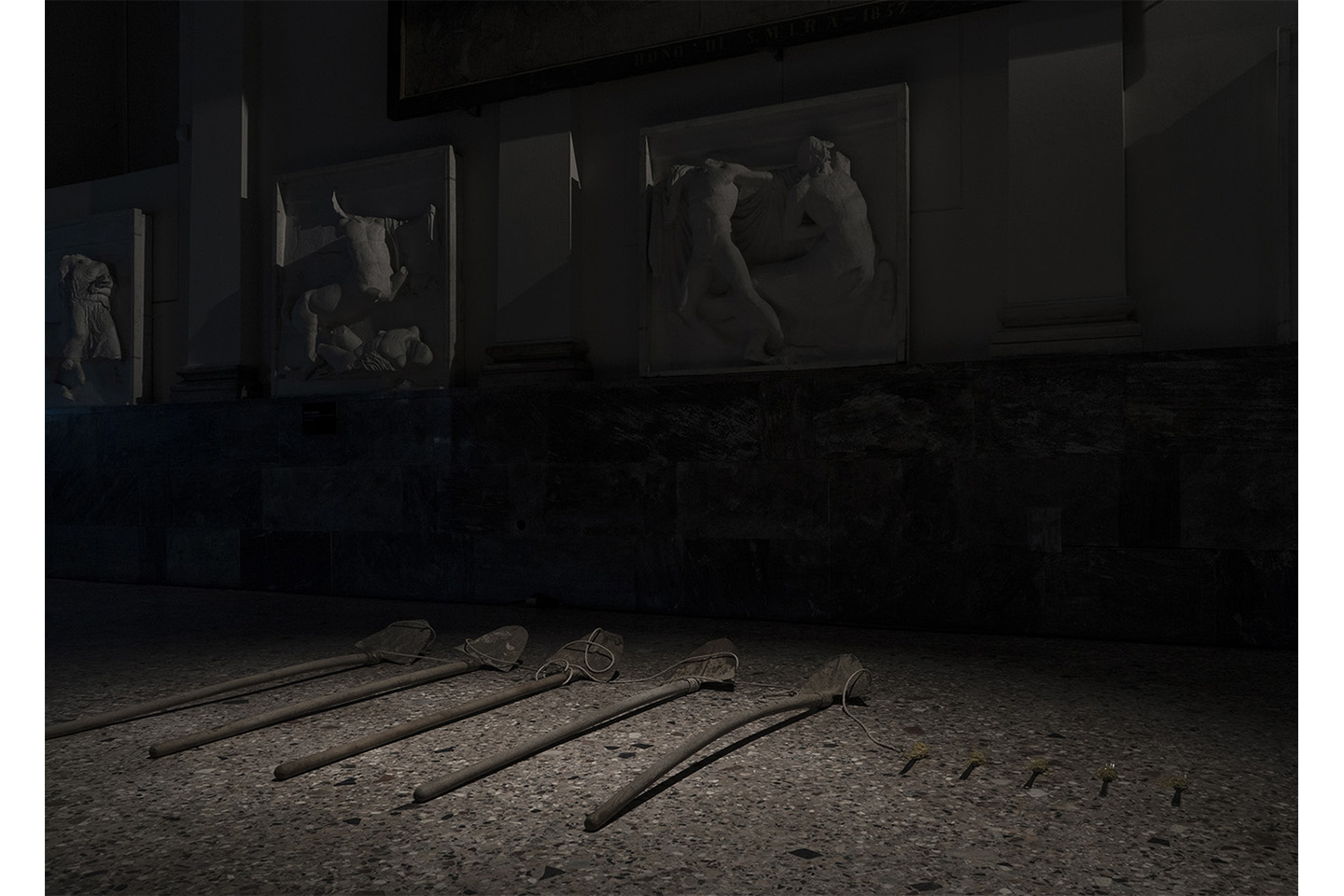 Curated by: Matteo Binci, Miriam Canzi, Mariavittoria Casali, Alessandra Fredianelli, Federica Girelli, Gloria Nossa, Noemi Stucchi, Sara Tortolato, Massimo Vaschetto, Claudia Volonterio, Guglielmo Zalukar, Milena Zanetti
Coordinators: Sara Tortolato, Massimo Vaschetto
AMNISTIA (Amnesty). Italian coloniality between cinema, criticism and contemporary art is a project curated by a group of students from Brera Art Academy's MA in Visual Cultures and Curatorial Practices. Supervised by professors Barbara Casavecchia, Lucrezia Cippitelli and Simone Frangi, it is supported by the School of Communication and Didactics of Art. Amnesty is the extinguishment of both crime and punishment operated by the State. When the State grants pardon to the culprit, it does not consult the victim. In AMNISTIA, amnesty becomes a metaphor for the suspension of judgement, collective oblivion and aphasia exerted by Italian society on its colonial past in Africa.
The project is articulated in three phases:

1) Screening Program: 21 May 2018, Anteo Palazzo del Cinema, Milan. Documentary films Blaxploitalian (2016) by Fred Kuwornu, If Only I Were That Warrior (2015) by Valerio Ciriaci, and Asmarina (2015) by Alan Maglio & Medhin Paolos, introduced by a discussion with their directors.
2) Public Program: 27-28 June 2018, Brera Art Academy, Milan. Italian researchers and scholars Liliana Ellena, Gaia Giuliani, Gianmarco Mancosu, Angelica Pesarini, specialized in post-colonial and gender studies, focused their presentations on mass media and propaganda under fascism, the role of ideas of "racial identity" and "whiteness" in the processes of definition of "italianity", the stereotyped representation of black bodies.
3) Exhibition: 11 July – 10 August 2018 (from Monday to Saturday, 11am–6 pm), Sala Napoleonica, Brera Art Academy, Milan. Free entrance, as part of Accademia Aperta 2018.
The group show AMNISTIA proposes a set of possible critical re-elaborations of Italian colonial history. It also engages with the issue of coloniality, i.e. the persistence of colonial dynamics in contemporary society, culture and politics, resulting in relations of domination, racial narratives and mechanisms of inclusion and exclusion.
AMNISTIA includes artists and filmmakers who, from the 2000s onwards, have dealt with coloniality through cinema, video, sculpture, performance and archival methodologies.
Curators chose to focus on cinematic language in order to analyse the use of moving images both as propaganda during the fascist regime and as critical tools in the present. Under this respect, the installation La cinematografia è l'arma più forte (Cinema is the strongest weapon, 2003–2018) by Rossella Biscotti, which appropriates the slogan used by Benito Mussolini to launch Cinecittà in 1937, is emblematic. With his film Inconscio Italiano (Italian Unconsciousness, 2011), never distributed in Italy, Luca Guadagnino examines the controversial aspects of Italian colonialism in Ethiopia – the country where the director spent his childhood – through a series of conversations with historians Lucia Ceci and Angelo del Boca, anthropologist Michela Fusaschi, post-colonial scholar Iain Chambers, philosopher Alberto Burgio and journalist Ida Dominijanni, followed by edited found footage from the occupation years, extracted from the archives of Istituto LUCE. If Only I Were That Warrior (2015) by Valerio Ciriaci is a documentary film that addresses Italian collective amnesia towards colonialism by reconstructing the controversial story of the memorial erected in 2012 in the town of Affile, near Rome, in honour of the general and fascist party official Rodolfo Graziani (1882-1955). Following similar reflections on the persistence and role of fascist monuments and architectures in contemporary Italy, the three channels videoinstallation Freedom of Movement (2017) by Nina Fischer & Maroan el Sani evokes the story of Ethiopian runner Abebe Bikila, the first black African athlete to win the Olympic marathon of Rome in 1960.
Three display cases host a selection of works based on archival research, developed from private or public museum collections. Archive as Method (Resistant Archives) (2018) is the result of a workshop held in May 2018 by artist Alessandra Ferrini with the members of the curatorial group, as part of her ongoing research on the now dismembered Milan-based archive of the Frantz Fanon Documentation Center, founded by Giovanni Pirelli in 1963. Sammy Baloji presents the sources he explored to realize Fragments of Interlaced Dialogues (2017), exhibited at documenta 14, based on a series of precious artefacts sent to Europe as diplomatic gifts by the Congolese kings from the 16th century onwards, and then included in Wunderkammer and ethnographic museums, like the Pigorini Museum in Rome. Impero arcobaleno (Ri-uso di elementi di una collezione paterna II) (Rainbow Empire –Re-usage of elements of a paternal collection II, 2018) by Cesare Pietroiusti presents a series of eight stamps issued by the Italian Social Republic (or Salò Republic, 1943-45), graded anew in accordance with iris colours. On 21st July 12am, Pietroiusti stages the performance Pensiero Unico (Single Thought, 2003-2018), for which he keeps on singing refrains from the fascist songs "Giovinezza" (Youth) and "Vincere" (Winning), until gradually losing his voice.
The installation Restolen (2017–2018) by Leone Contini stems from the colonial bias of ethnographic museums, often used as scientific instruments to construct otherness: two heads from the collection of the former African Colonial Museum in Rome are replicated through 3D technology, while a video documents the process. Bekele Mekonnen presents The Kiss and the Bite (2018), an installation conceived for the occasion, focused on the memory of the Italian occupation in Ethiopia by means of two daily objects – the fork and the spade – with conflicting symbolic and metaphoric values.
at Accademia di Brera, Milan
until 10 August 2018