EXHIBITIONS
Ana Cardoso "Logic Operators Commute" at Collicaligreggi, Catania
Close
1
2
3
4
5
6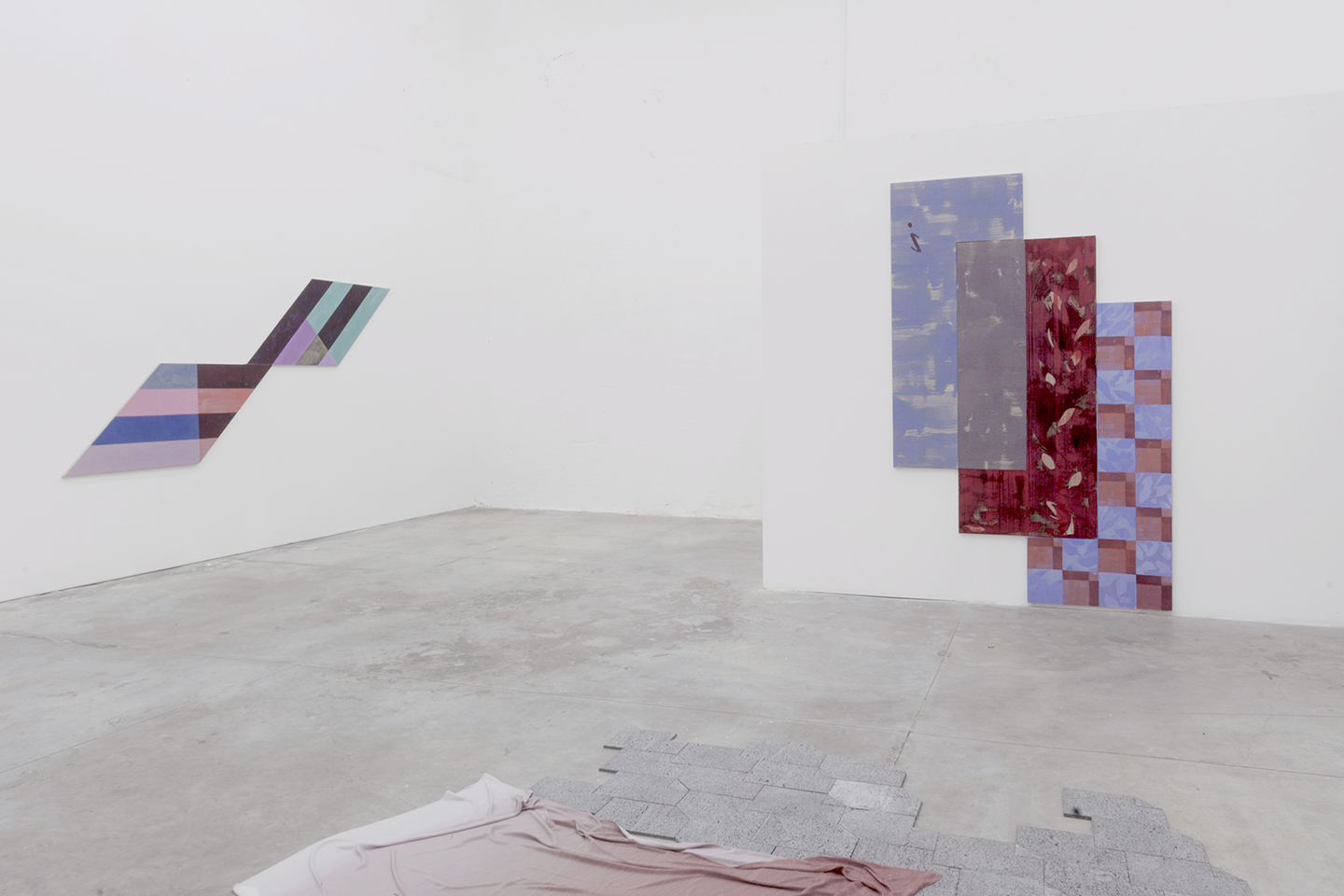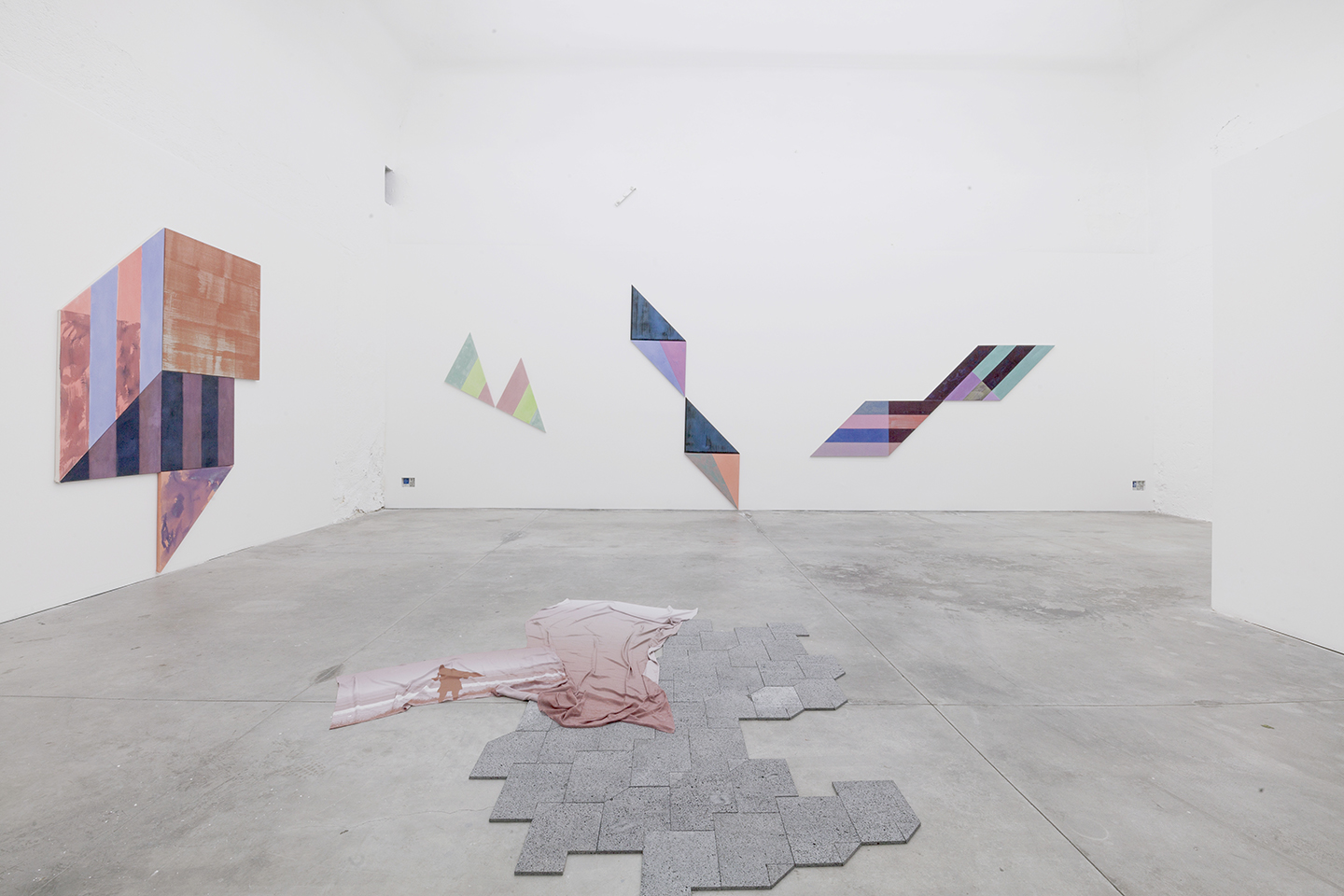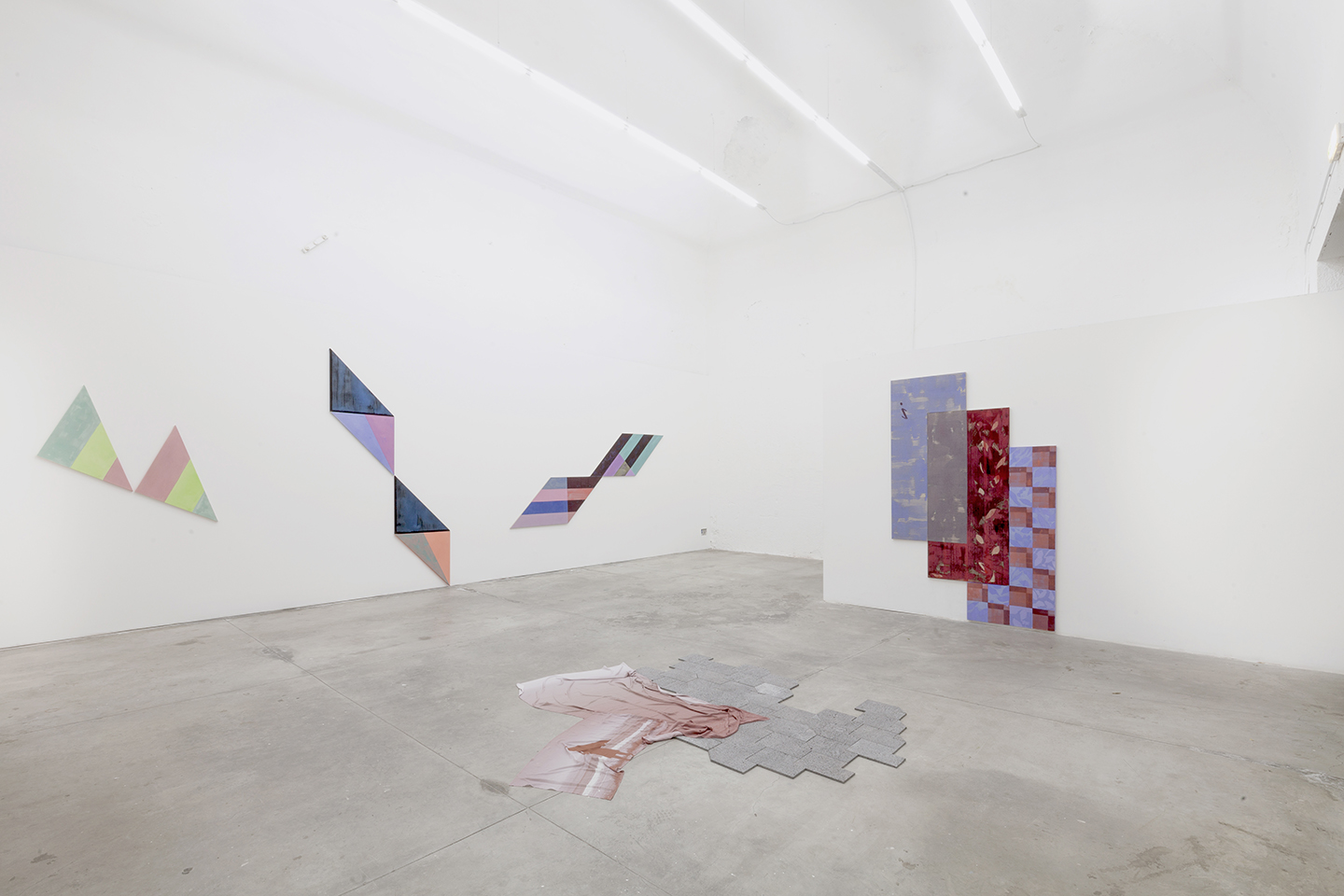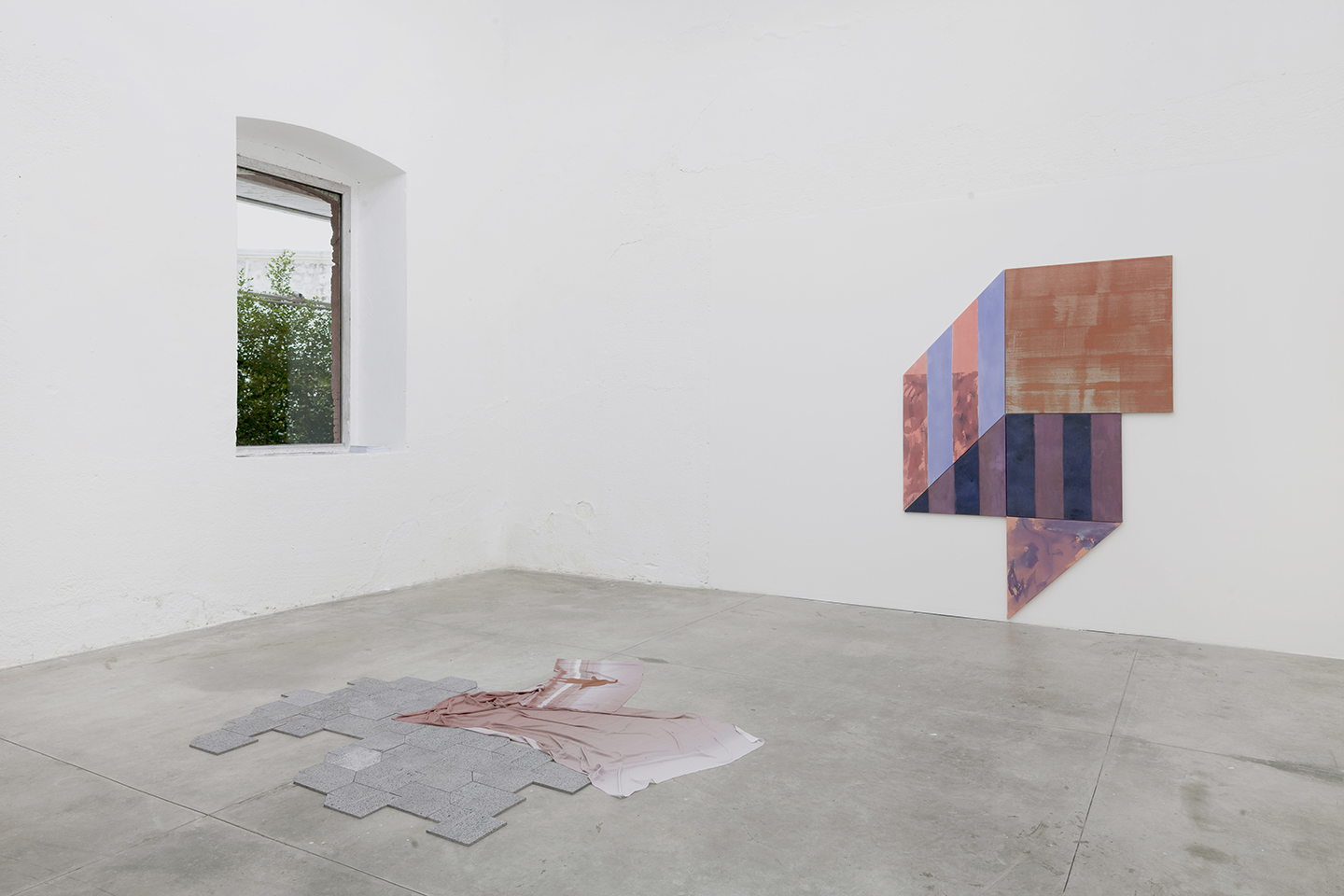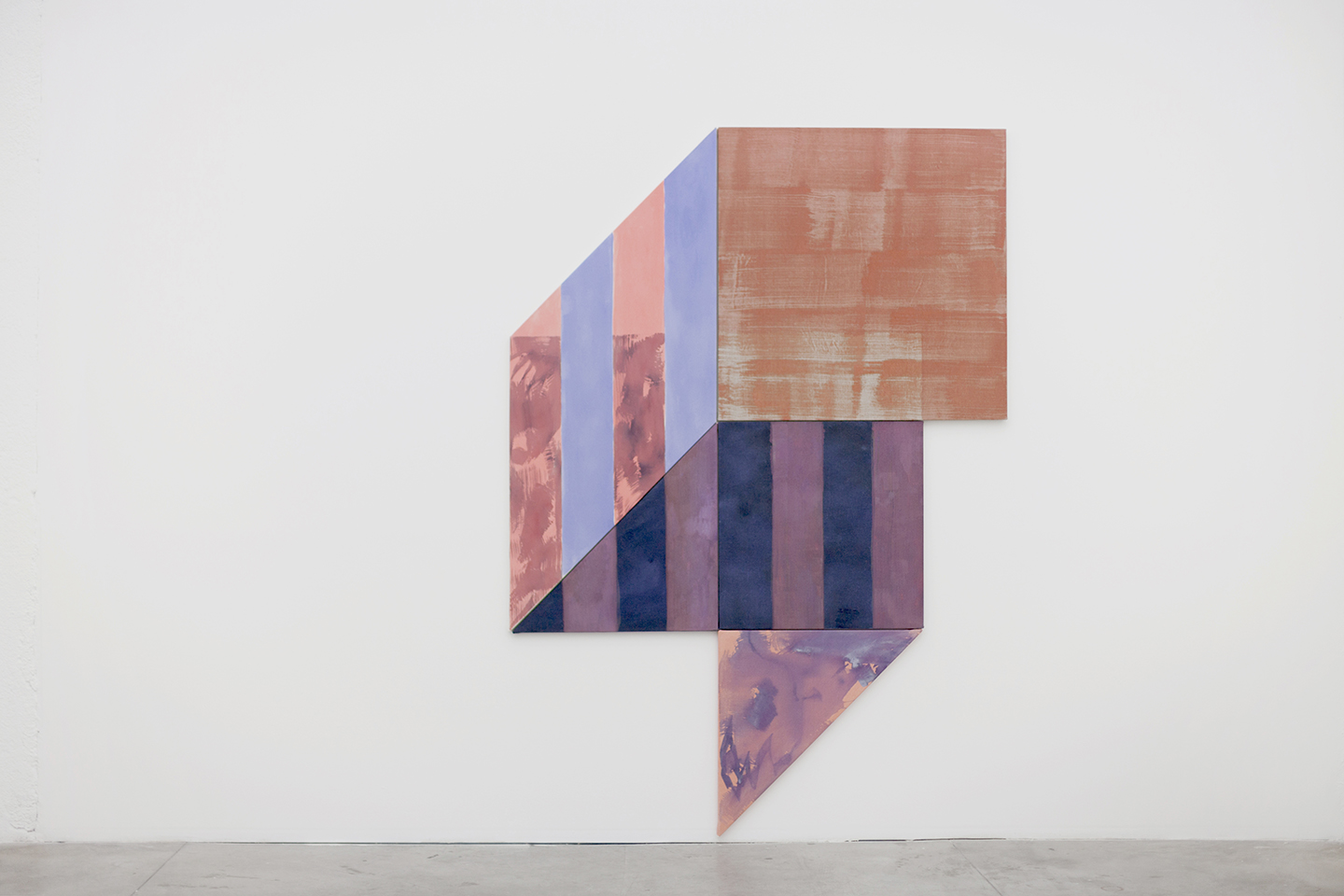 Collicaligreggi is pleased to present the first solo exhibition by Ana Cardoso (b. 1978, Lisbon) in Catania.
"Logic Operators Commute" is an installation that comprises a painting series that deals with fragmentation, sequencing and composition, and is occasionally interrupted by sculptural objects in the form of printed textiles, floor sculptures. The paintings explore new possible permutations within Cardoso's previous formats, remixed to new encounters and displays. Equivalences, disturbances and relationships travel in space through time: the architectural space is the set for an exhibition.
Cardoso constructs her paintings by combining shaped and template-like canvases. Within that structure she interlaces process and material, signs and images. Painting operates across partitions: act of seeing, folders of images, visions, edits, cuts, woven and suspended actions. As much as "doc" is an abbreviation (for a virtual document), her painting elements are likewise. They are abbreviations derived from the observation of the physical and cultural context to which they refer, a "virtual" archive whose data gains significance by interlinkage.
The works thus come into being like the discards of a dynamic and active process, the leftovers that come ashore tied to the permanent flux of painting's practice in relation to contextual parameters. Each project or series of works form an ordered set (a sequence) where the performative action, induced by latent re-combinations, determines and captures a complex and transitory "image". The result is an open and democratic encounter, with the potential for infinite perceptions.

Ultimately, the exhibition is a laboratory in which the observer moves between apparent and mental images that slowly emerge and submerge in the very act of seeing. It is by the entwined "process" of phenomenology and legibility that the observer and the artist reciprocally acquire centrality and authorship: the multiple stimuli that spring from the pictorial language of abstract and virtual forms, the combination of pastel and acid colors, the simultaneous presence of raw material and artifice, image and signifier and the anthropometricity underlying the whole construction – each particle is defined in transient relation.
"Logical operators commute with all members of the stabilizer group, but are not themselves members of the stabilizer group."
.
at Collicaligreggi, Catania
until 10 January 2017