EXHIBITIONS
Ana Torfs "Echolalia" at WIELS Centre d'Art Contemporain, Brussels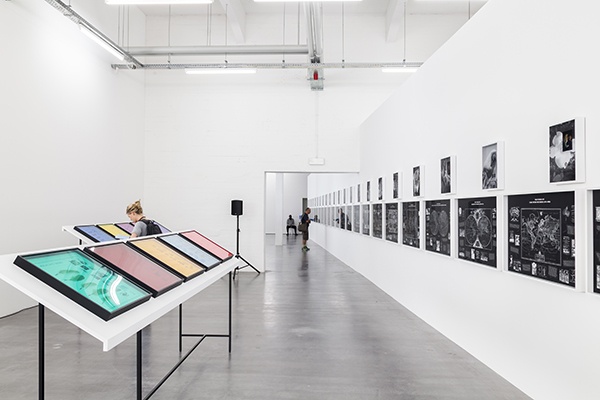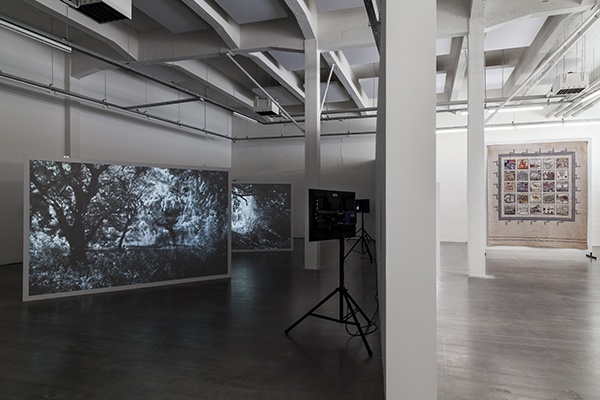 Under the title "Echolalia" Ana Torfs is showing for the first time in her Brussels base a broad selection of the work that she has been developing since the early 1990s. This exhibition offers an exhaustive survey of her works from the last five years, which until now had mostly been shown abroad, and sometimes had been executed for specific contexts. What's more, with the installation The Parrot & the Nightingale, a Phantasmagoria, WIELS is presenting a world première.
Torfs always starts from existing texts and images, whether it is the classic Rossellini film Journey to Italy, the nomenclature of flowers and plants or the travel journals of Christopher Columbus. Moreover, the range of reproducible media to which she has recourse, going all the way from sound, video, photographs and slide projections to prints, silkscreens and tapestries, is remarkably broad. In the end we only hear echoes of the original source: playful transpositions and translations from language to image and vice versa, rendering displacements of meaning and interpretation. Thus photographs of the oldest botanical garden on Cuba become partners to a sign interpreter who mimes in sign language Columbus's first encounter with an entirely unknown continent and a 'new world'.
The English word echolalia here refers to both the compulsive and playful repetition of the same word. Torfs thereby points not only to the limits of our imaginative powers, but to how meaning and knowledge are based on reproduction, repetition and translation. In her series of tapestries TXT (Engine of Wandering Words) an image slot machine generates multilayered combinations and variations aroused by one specific loan word, which barely changes as it travels. On this voyage of discovery of historically charged places and moments an archaeology of knowledge plays a crucial role: how things get named and described so that you can get hold of them, and how during their transmission new constellations of word, image and sound arise all the time.
Curator: Dirk Snauwaert.
.
at WIELS Centre d'Art Contemporain, Brussels
until 14 December 2014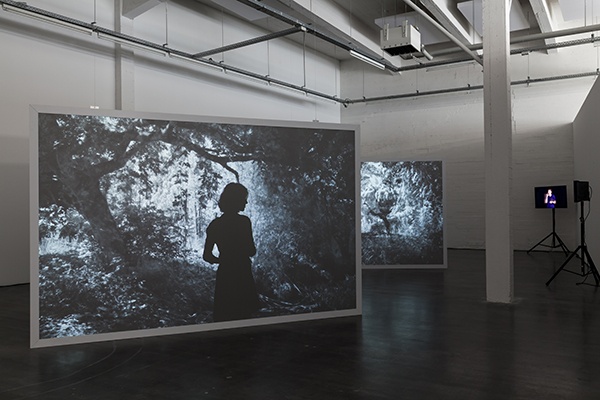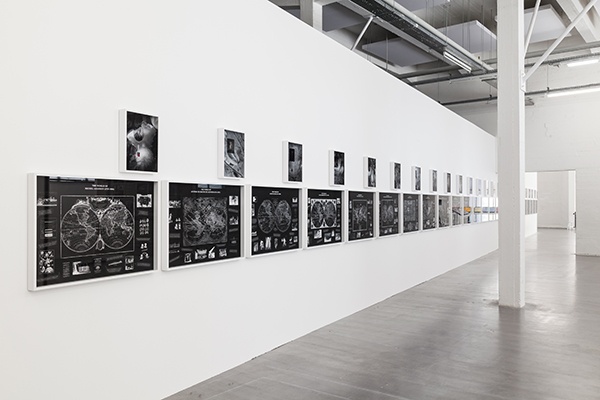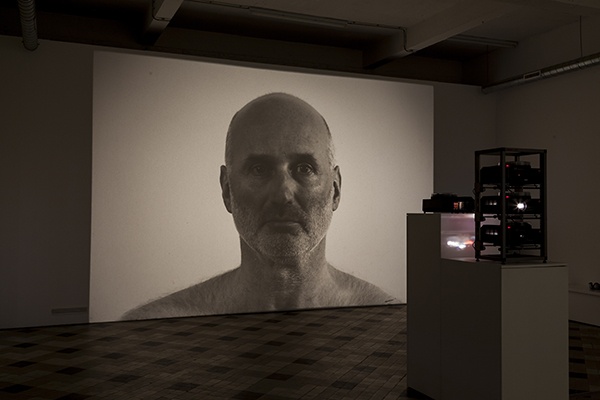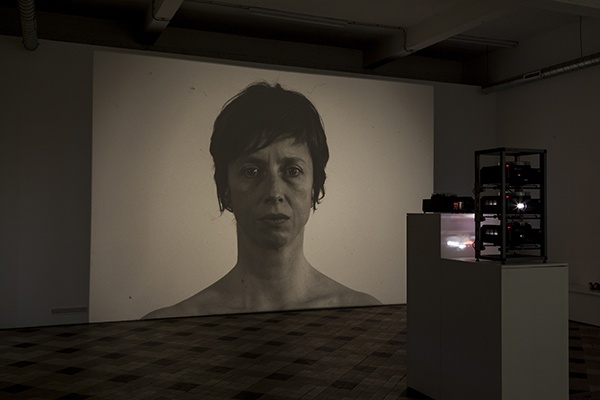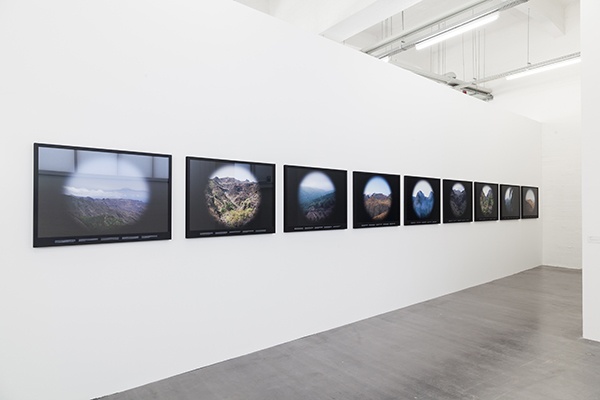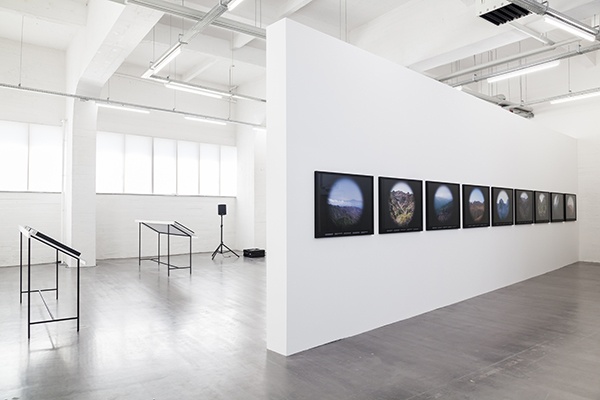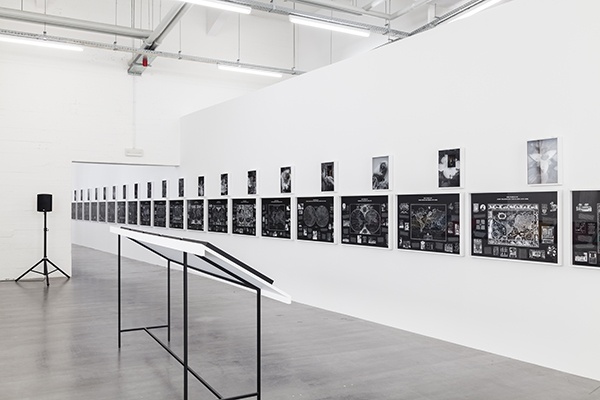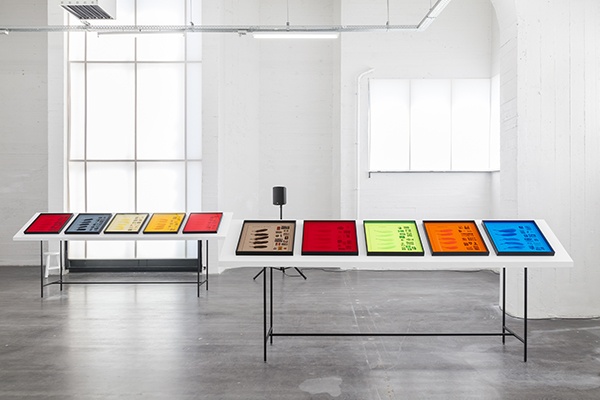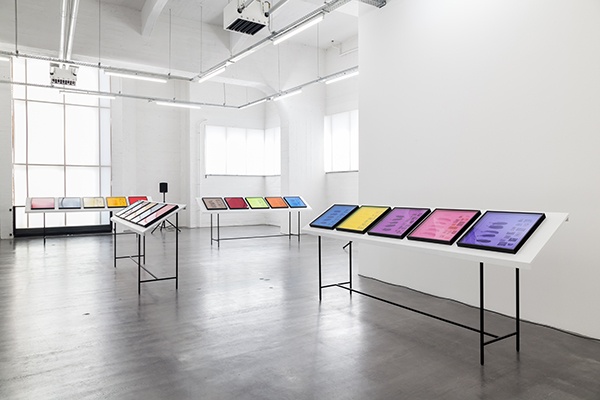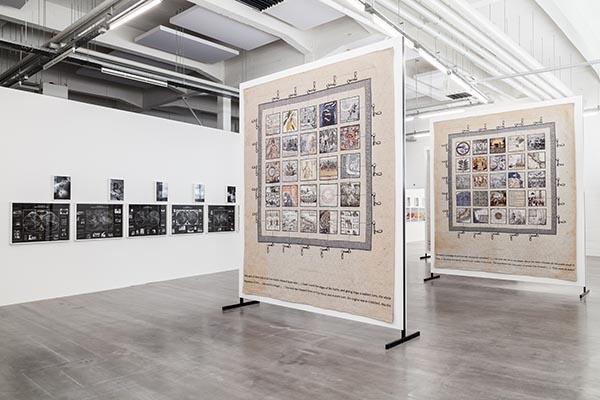 Ana Torfs "Echolalia" istallation views at WIELS Centre d'Art Contemporain, Brussels, 2014
Courtesy: the artist. Photos: Sven Laurent.