CONVERSATIONS
Anna Franceschini "CARTABURRO" at ALMANAC Projects, London
Close
1
2
3
4
5
6
7
8
9
10
11
12
13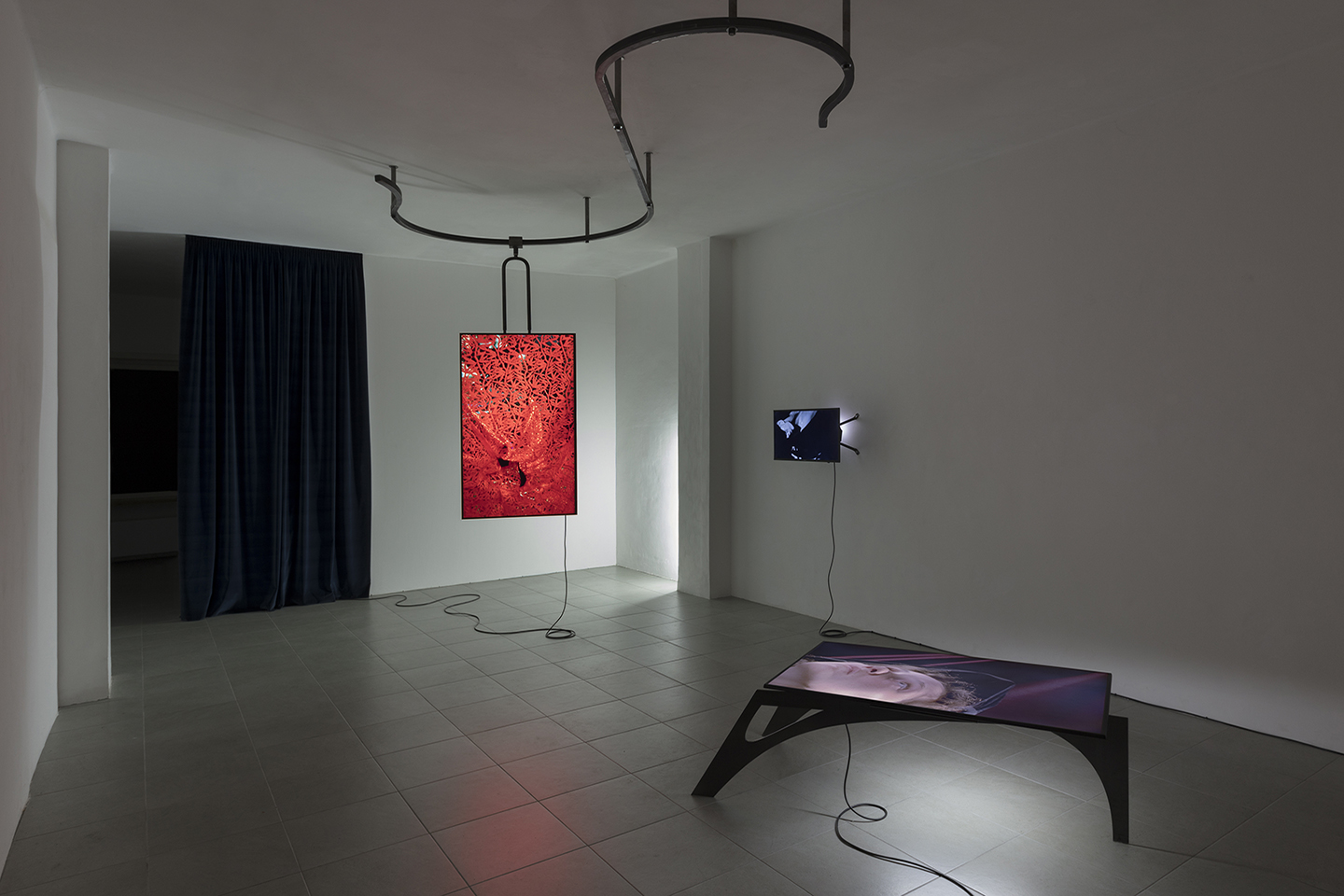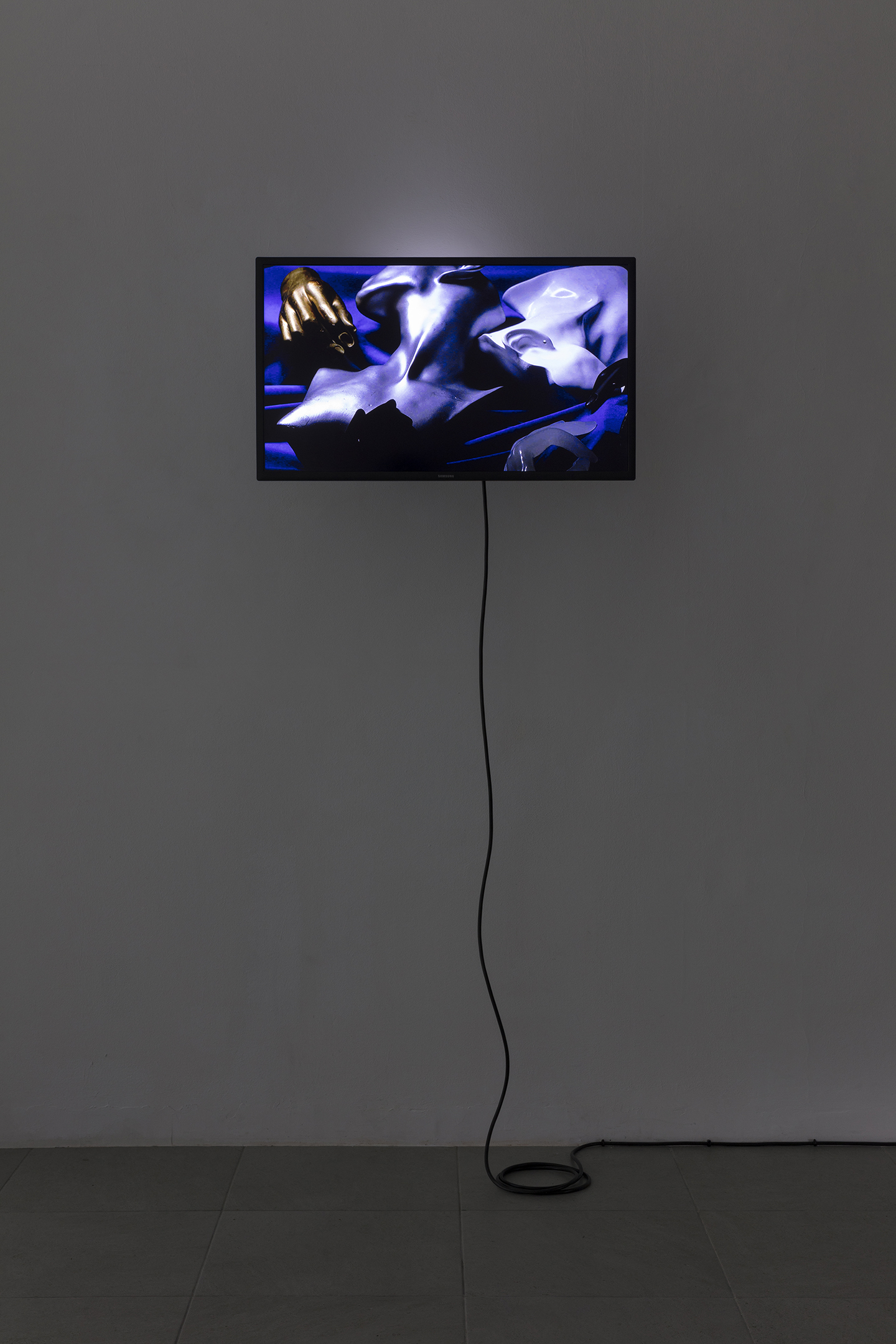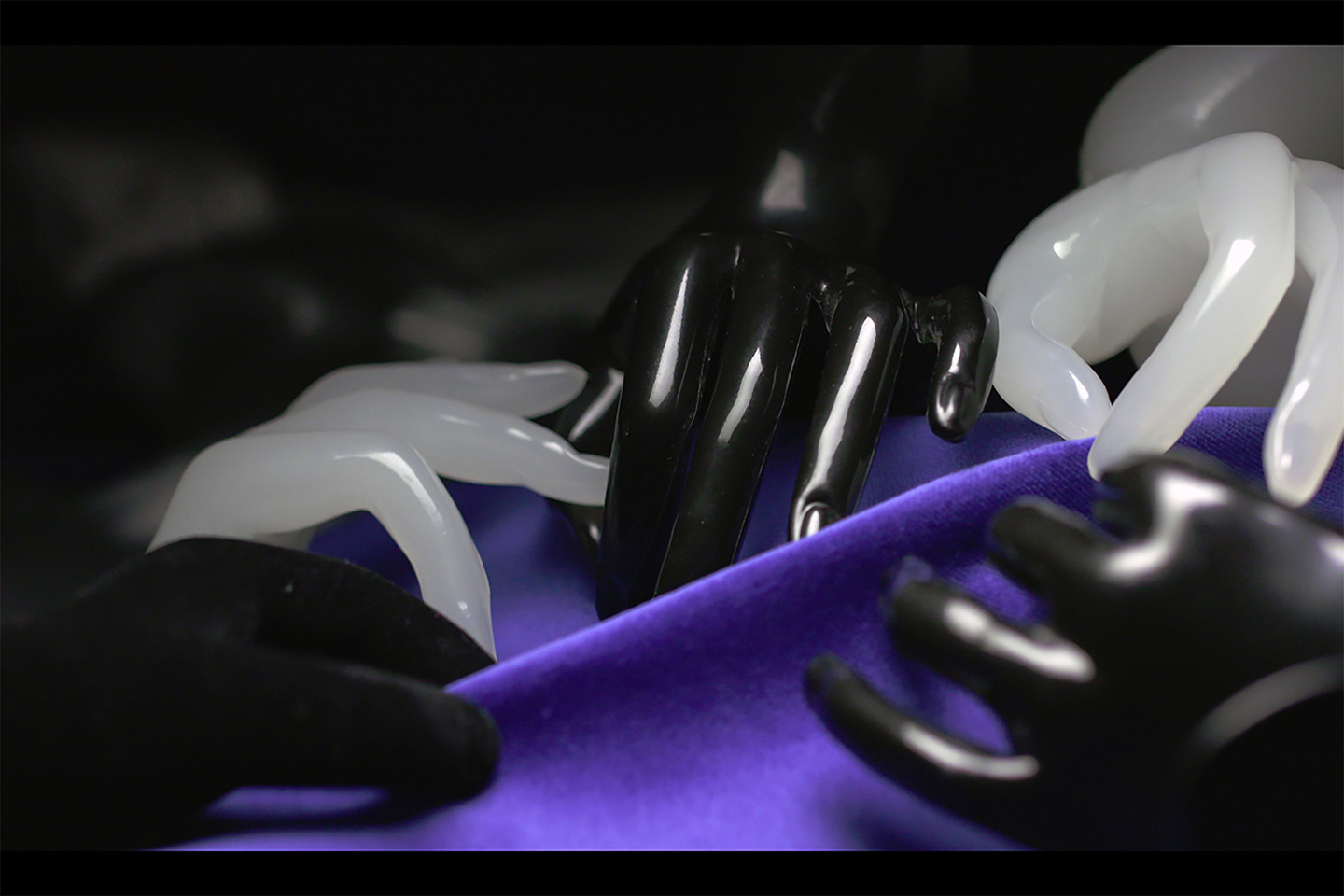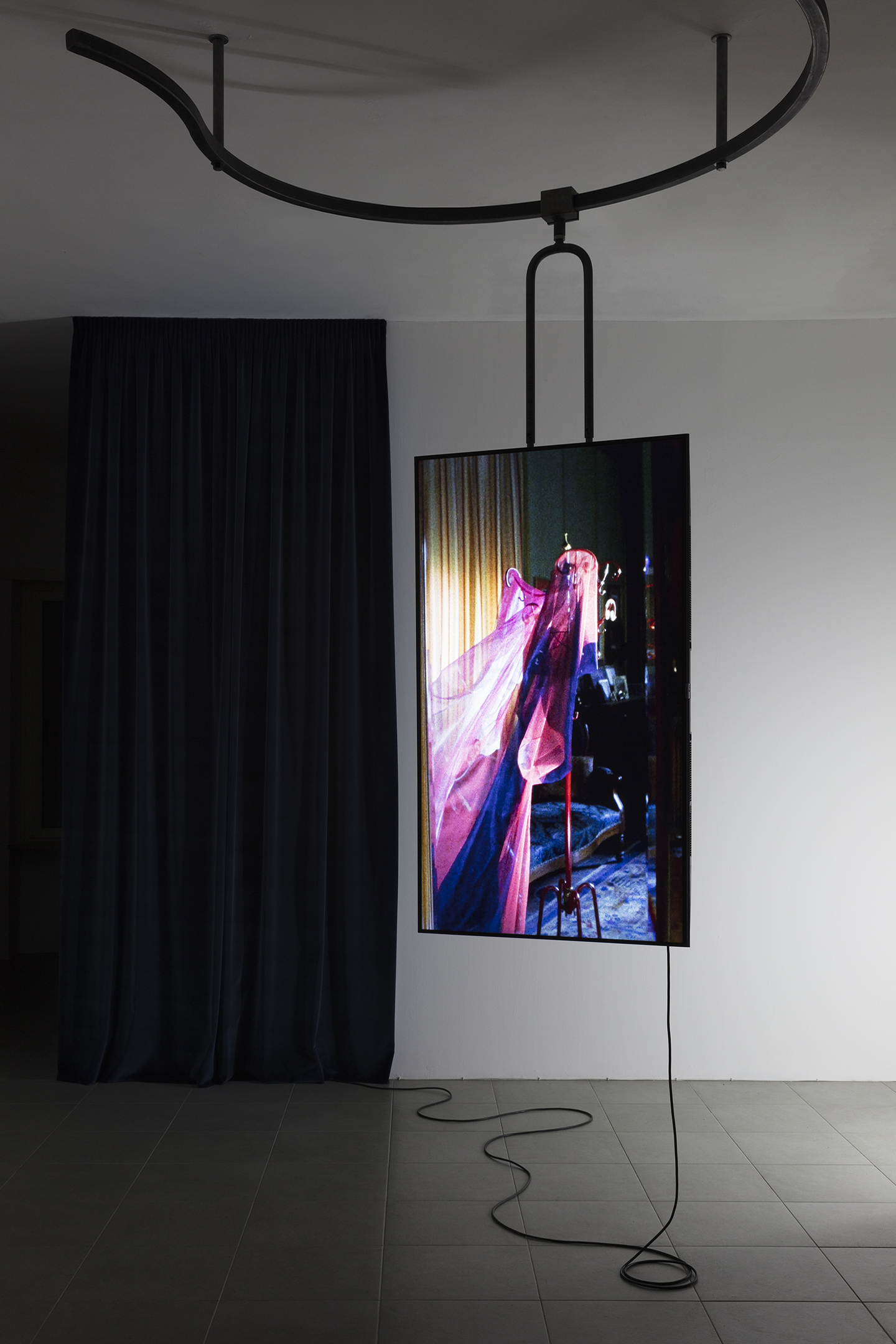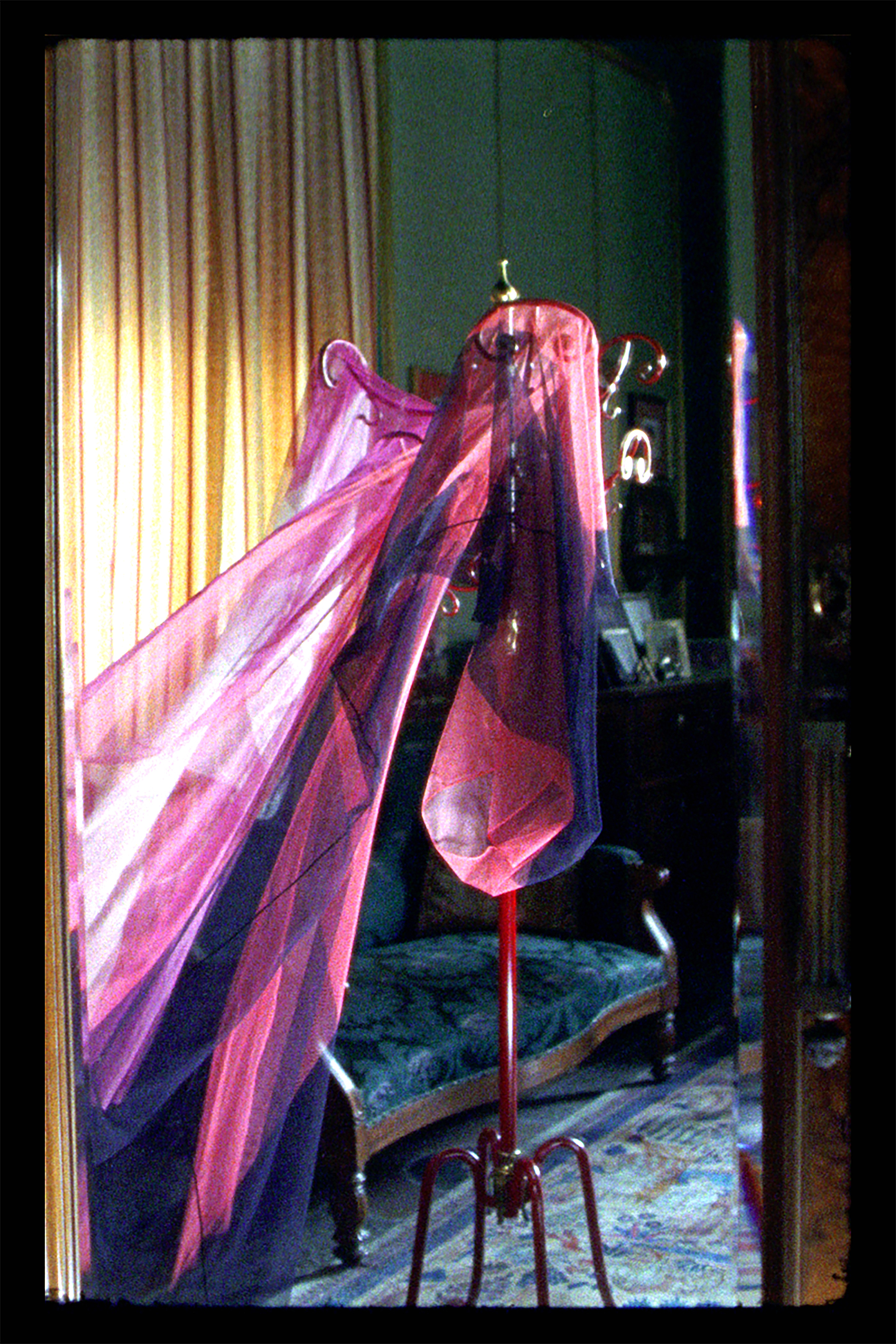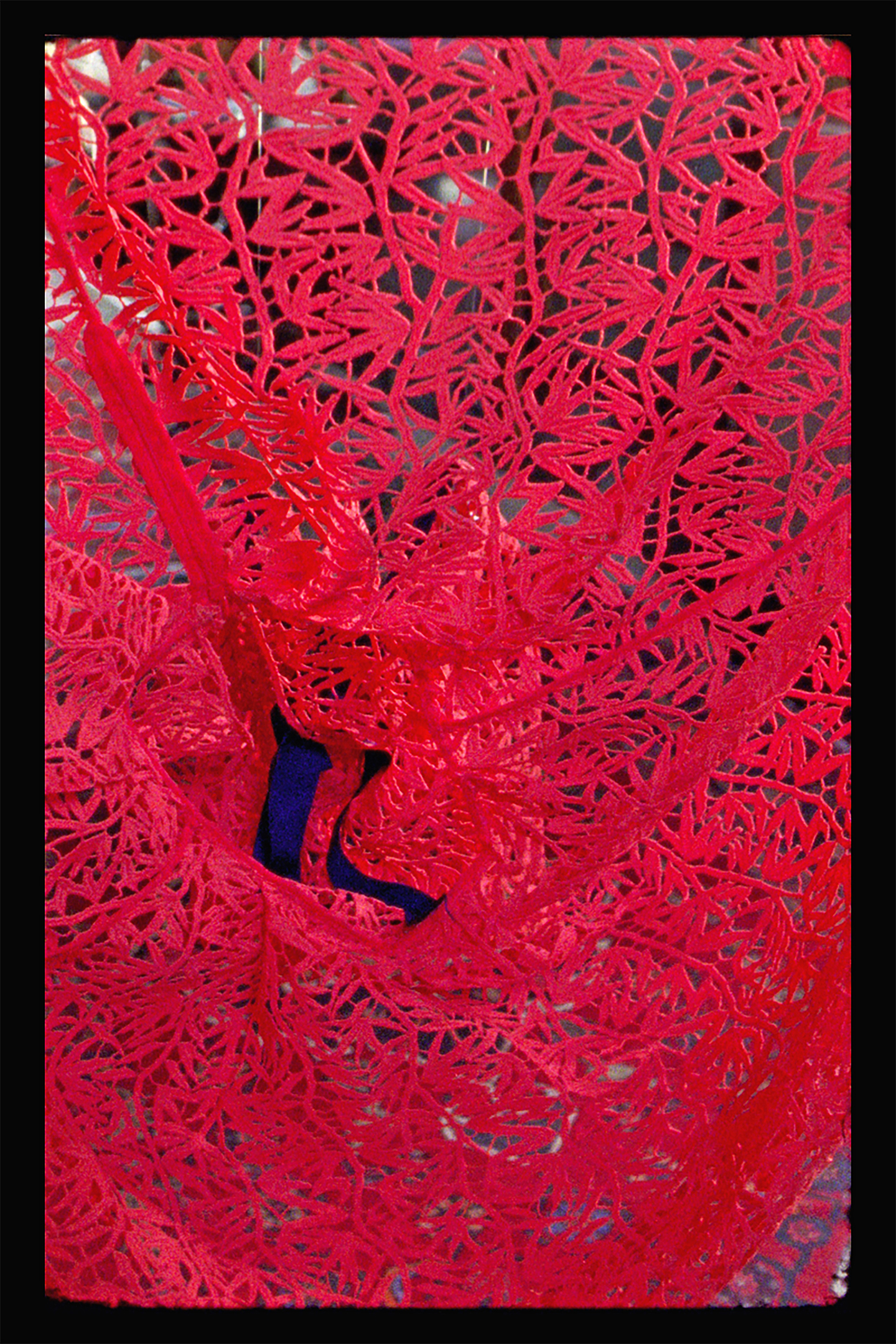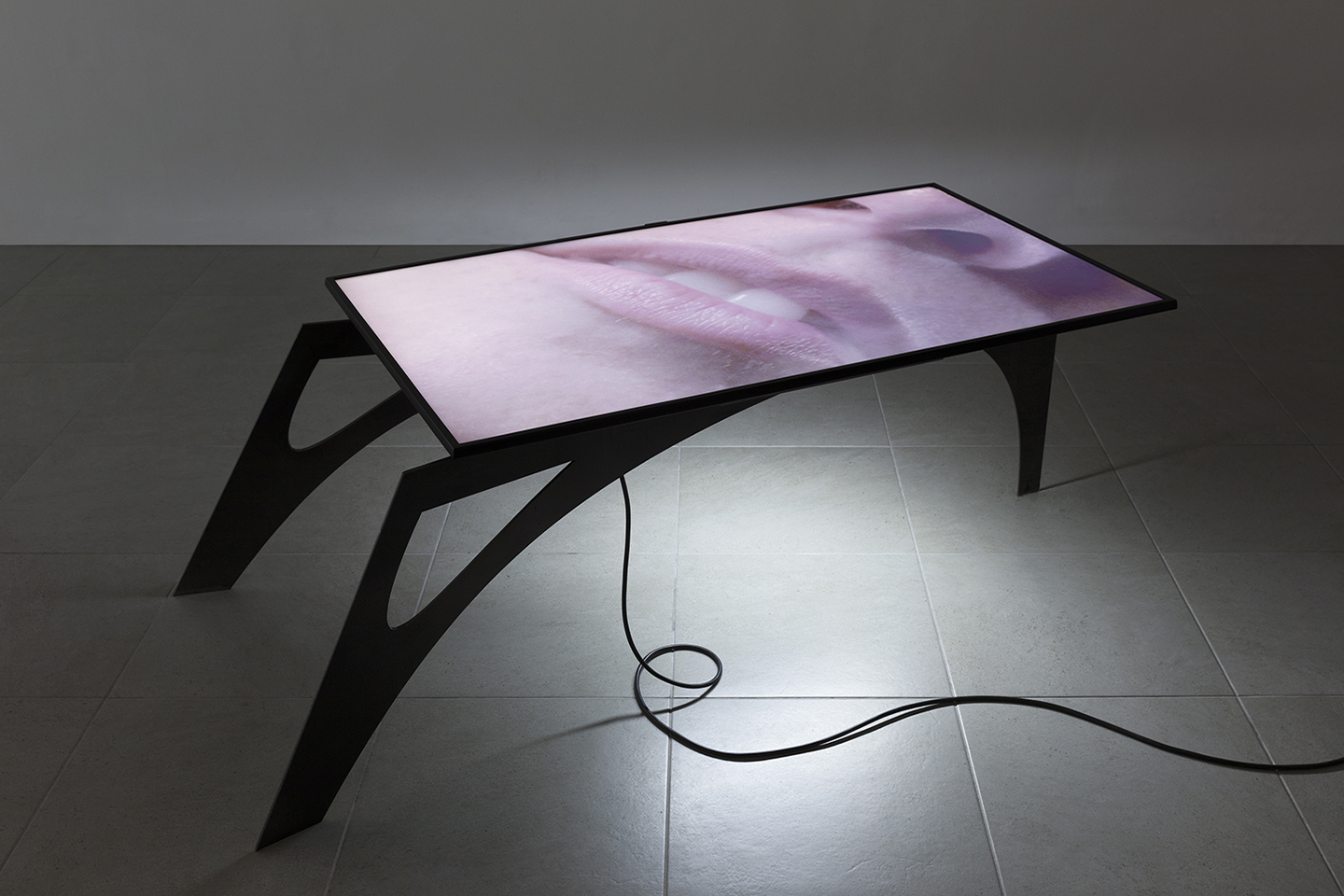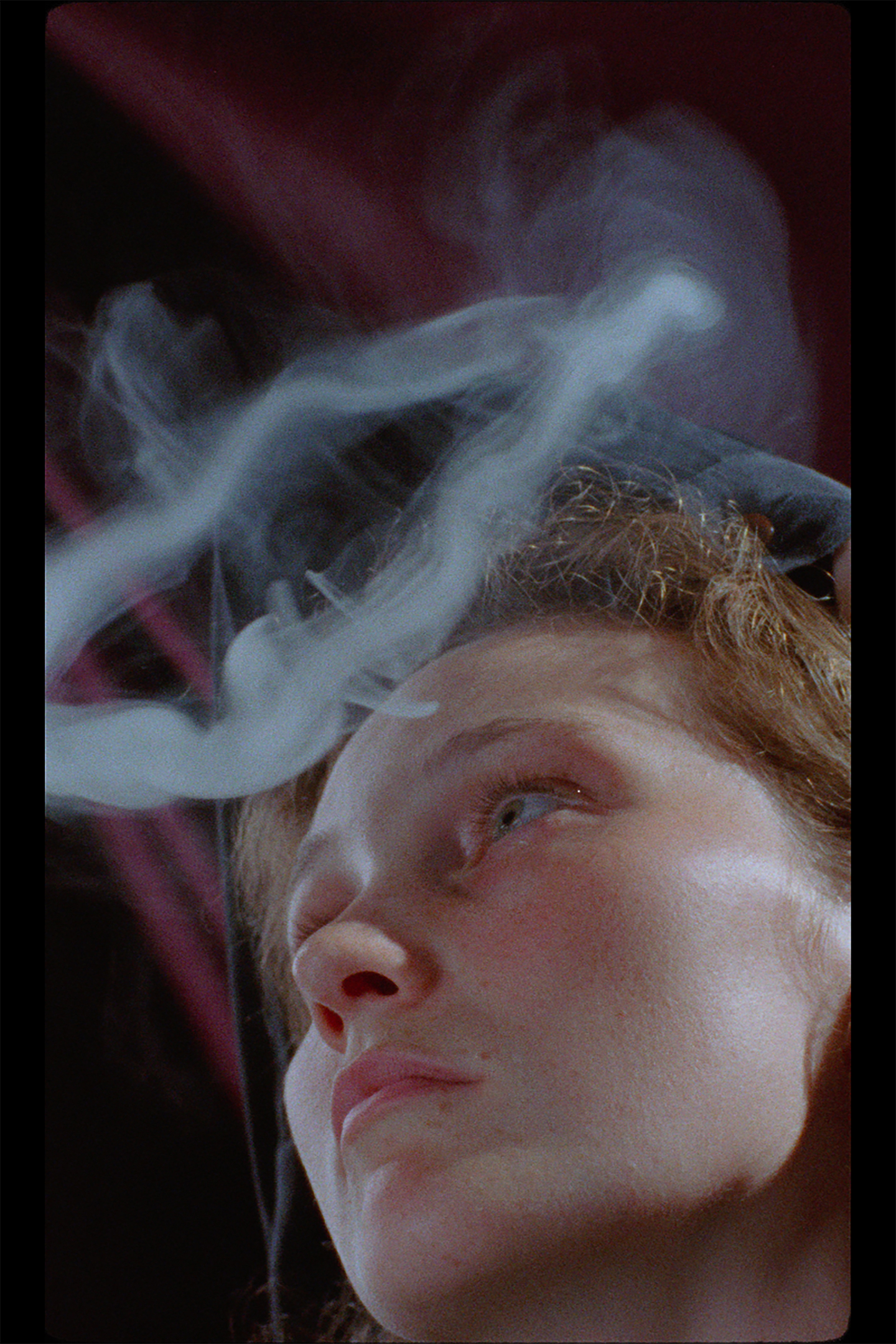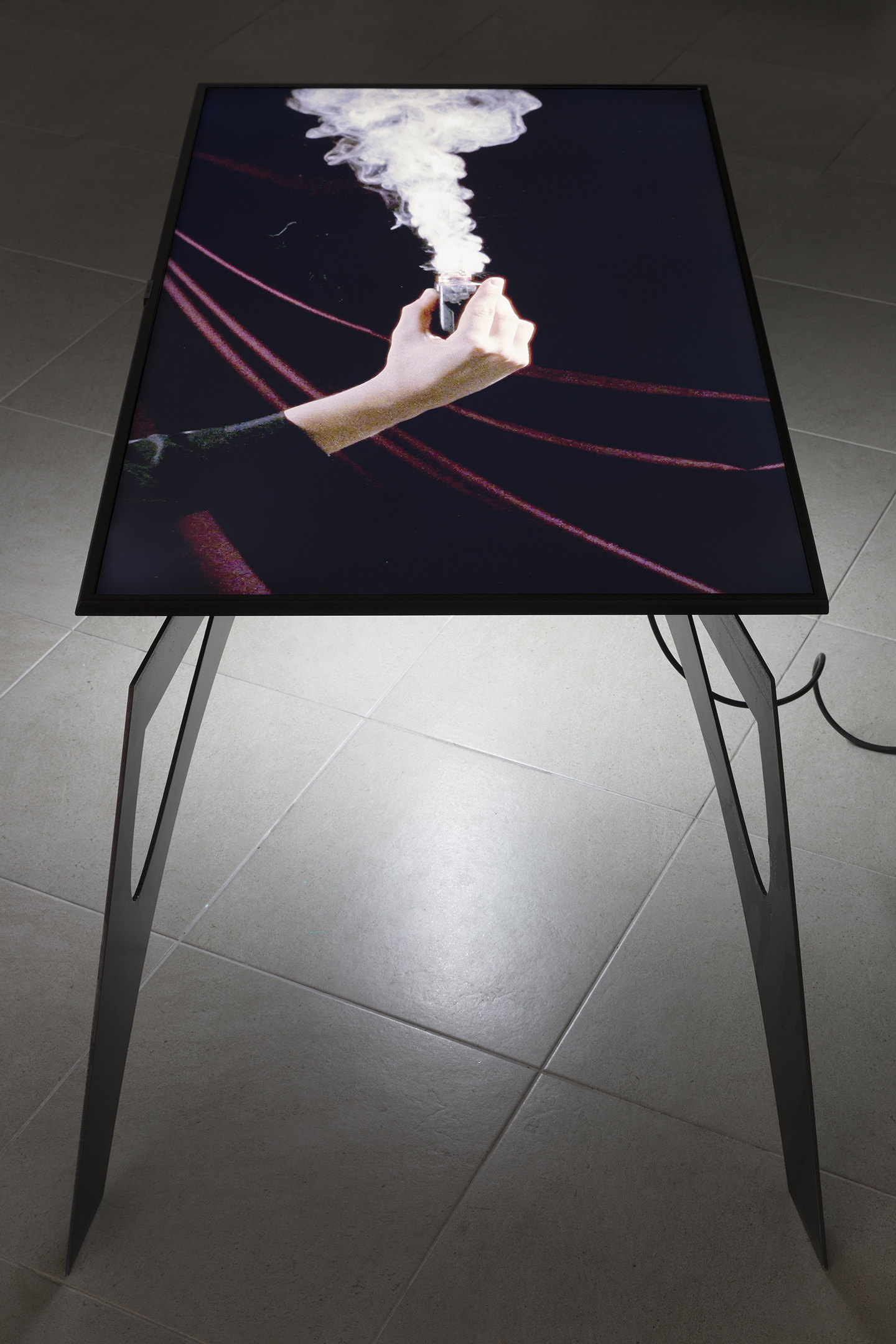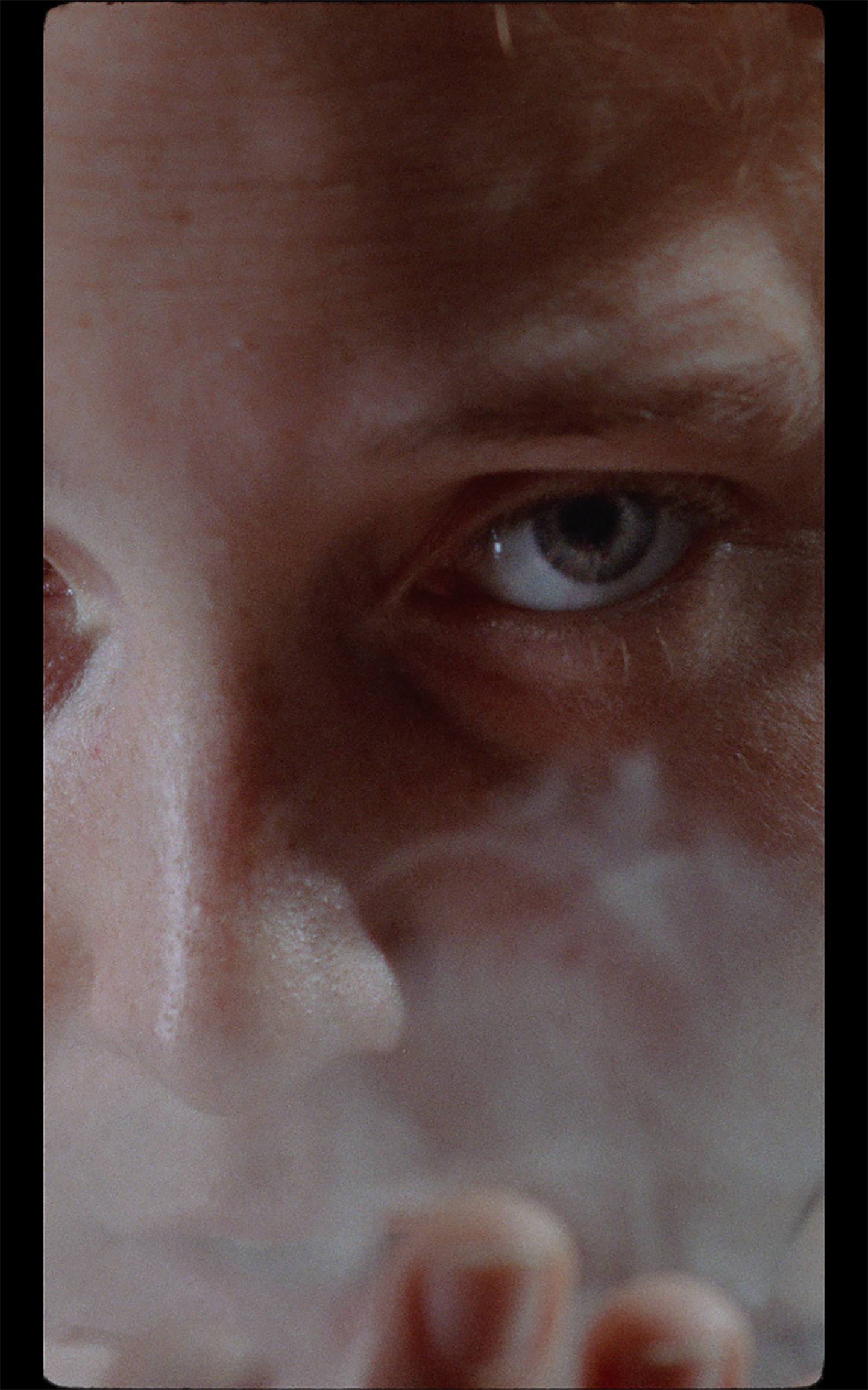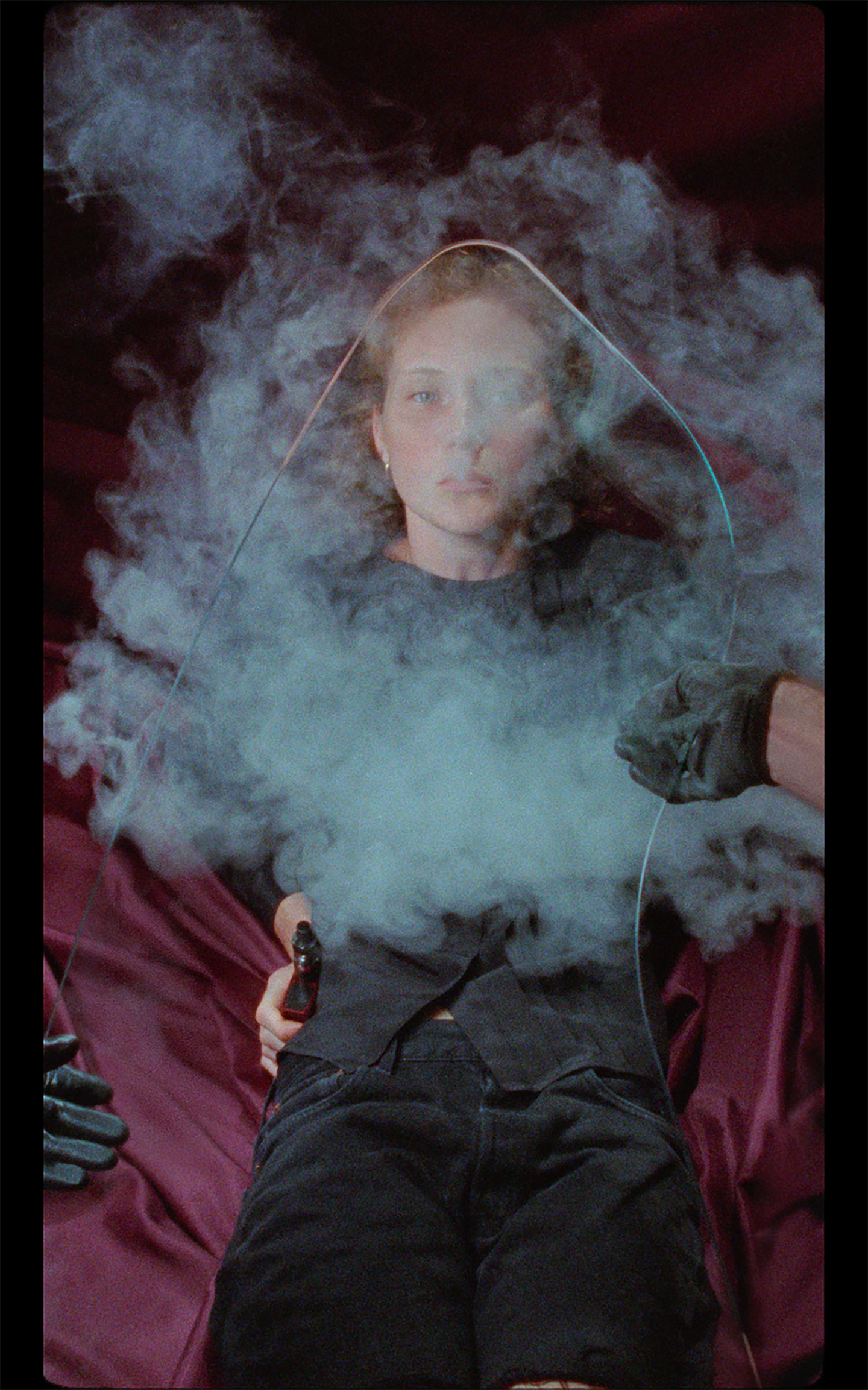 Last fall, the project space ALMANAC INN, in Turin, hosted CARTABURRO, an exhibition by Italian artist Anna Franceschini, that drew from Franceschini's immersion in the archive of Modernist architect, designer, and photographer Carlo Mollino. Cartaburro is the Italian word for greaseproof paper, which Mollino unconventionally used for his architectural drawings—he believed it made his ink shinier. On the occasion of CARTABURRO's iteration in ALMANAC's London venue, Franceschini talks about her process of "reanimating" Mollino's idiosyncratic interiors, biomorphic designs, and erotic photography via a peculiar cinematic language that embraces furniture design.
Anna Franceschini interviewed by Michele D'Aurizio

MICHELE D'AURIZIO: What drew you toward Carlo Mollino's archive?
ANNA FRANCESCHINI: An invitation. Almost two years ago, I started a conversation with Guido Santandrea, Almanac's cofounder and curator, about an exhibition project to be hosted by the project space. The link between us was Gail Cochrane, a Turin-based curator and professor at the Politecnico, the city's school of architecture and engineering. Gail told me about the Fondi Eugenio e Carlo Mollino (Eugenio was Carlo's father, himself an engineer and architect), which is part of the Politecnico's library. The Fondi preserves all Mollino's heritage: drawings, writings, photographs from the 1930s and 1940s, the more recent Polaroids, layouts for the books he wrote and designed about sky techniques and photography. The wide variety and abundance of materials led me to conceive a project around the archive, marking the first time I would work with archival materials. I am more used to private collections, which hold sentimental anecdotes, or objectual repertoires I find and select among mass-produced commodities. Nevertheless, Mollino's items in the archive revealed very private and intimate aspects together with a strong technical and production-oriented attitude. Not rarely the two dimensions that belong to the archive overlap in a single item or series.
MD'A: From your encounter with the archival materials, three video installations are born: Arabesco, Devalle, and Polaroids (2018), each revisiting a specific design or creative output by Mollino. Arabesco has its starting point in the table of the same name, designed by Mollino in 1949 and manufactured by Zanotta; Devalle, instead, is inspired by a display, a miniature Wunderkammer, inside Casa Devalle, in Turin (1938-1940); Polaroids, in the end, evokes Mollino's photography, and in particular his female portraits. How are these case studies represented in the archive? Were you able to isolate them from Mollino's oeuvre on the basis of that peculiar coexistence of idiosyncratic and technical qualities you just mentioned?
AF: I am not sure whether they are video installations or not. This term has always been opaque to me. Let's say that CARTABURRO is composed of three pieces of furniture-cum-videos. Arabesco is a "video/table": its surface is animated. There, I used film and video techniques in order to produce the animation of the furnishings of a room, yet I wouldn't mind exploring other strategies to achieve the same effect of a décor "set in motion." For example, human bodies that play a decorative yet functional role. How would one call them, then? Human installations? It sounds a promising category or genre in the way it implies a hypothetical sacrifice of the bodies involved in the work—probably entailing a more accurate meaning than the term "performance." The three pieces I made, despite their titles—which refer to specific designs, series, or projects by Mollino—encompass various archival materials, which, however, are not directly appropriated but always filtered through my own mnemonic gaze. Arabesco translates my engagement with the imagery of different tables and desks as well as Mollino's self-portraits where he poses in what supposedly were "surrealist" displays underneath a transparent crystal shelf. Indeed, crystal planes are recurrent elements in Mollino's designs and in his photographic oeuvre. I interpreted them as the materialization of many gazes—from Mollino's gaze to mine to my viewers'. In the table-cum-video Arabesco, the organic shape of the Arabesco table's transparent surface further materializes into a prop.
Devalle is probably the piece that draws more directly from one single item: the miniature Wunderkammer shelf you mentioned. The item combines a design that was appealing to me—a shelf with sliding mirror shutters—and a tiny collection of objects on display. The piece is conceived as a shelf onto which anthropomorphous jewelry displayers do not exhibit anything but themselves in dramatic poses with dramatic lighting. The shelf becomes a filmed theater where a piece for nonhuman actors is infinitely played.
Polaroids is again a mix of different inspirations. The hanging structure is inspired by Casa Miller's chandelier ceiling mount, a curvilinear runner, which allowed the architect to alter the lighting as he wished. The back side of the flat screen is the female body shape of the mirror Milo (1937). The 16 mm film screened by the monitor quotes poses, motives, or, more precisely, Pathosformeln I found in the collection of erotic Polaroids Mollino shot in the last ten years of his life. Mollino used to decorate the bodies of the prostitutes he hired for the photoshoot with a wardrobe he personally selected. I decided to animate the wardrobe and create fictional personalities for the garments. This piece is a Frankenstein, a ghost machine.
MD'A: Would you say the video installations, or video furniture as you poignantly called them, are homages to Mollino? Or are they appropriations of his shapes? Or, again, a translation of his formal repertoire? How would you define your operation?
AF: It is quite a crucial question, and I am glad, somewhat, I didn't pose it to myself until the show was up! Eventually the word animation, which I abuse, or rather reanimation still efficiently describes the set of actions I operated on Mollino's archive. There were nuclei to be extracted, such as the cinematic nature of some of Mollino's interiors or the sensual quality of his furniture paired with his astonishing technical competence; or, again, the mystifying nature of Mollino's public figure versus the fetishistic gaze of the man. Some stereotypes around Carlo Mollino needed to be brushed away. I didn't want to embrace the legacy of a quirky architect who was busy with some esoteric schlock, an old satyr who shot hundreds of backsides adorned by cheap negligees. I wanted to engage with a tireless creative mind, who never compromised with the Fascist regime and liked to take pictures of seminaked women yet invented a lighting system for this purpose and wrote a book on photographic technique. Mollino was very attracted by the female figure—as a form—to the point that he gave the shape of a corset to the interior of one of his architectural masterpieces, the Teatro Regio, in Turin. I created a composite display device that draws from documentation in order to reanimate somebody else's vision through my own gaze. That is the only esoteric process of recalling the dead I'm interested in: channeling their talent, ideas, intuitions.
CARTABURRO is a project by the artist Anna Franceschini, curated by Guido Santandrea, winner of the second edition of Italian Council (2017), a competition conceived by the Directorate-General for Contemporary Art and Architecture and Urban Peripheries (DGAAP) —an organism of the Italian Ministry for Cultural Heritage and Activities, to promote Italian contemporary art in the world. CARTABURRO is a project funded by Arts Council England Grants for the Arts, Q-International—a grant by Fondazione La Quadriennale di Roma. It is realized in partnership with the Italian Cultural Institute of Brussels, Fondo Carlo Mollino—Politecnico di Torino, ALMANAC INN, Turin and ALMANAC Projects, London, and is supported by Zanotta and Film Commission Torino Piemonte. ALMANAC INN is supported by Fondazione CRT and Compagnia di San Paolo.
at ALMANAC Projects, London
until 26 February 2019