Mousse 71 TIDBITS
I Don't Mind Working, I Do Mind Dying: Anna Witt
Close
1
2
3
4
5
6
7
8
9
10
11
12
13
14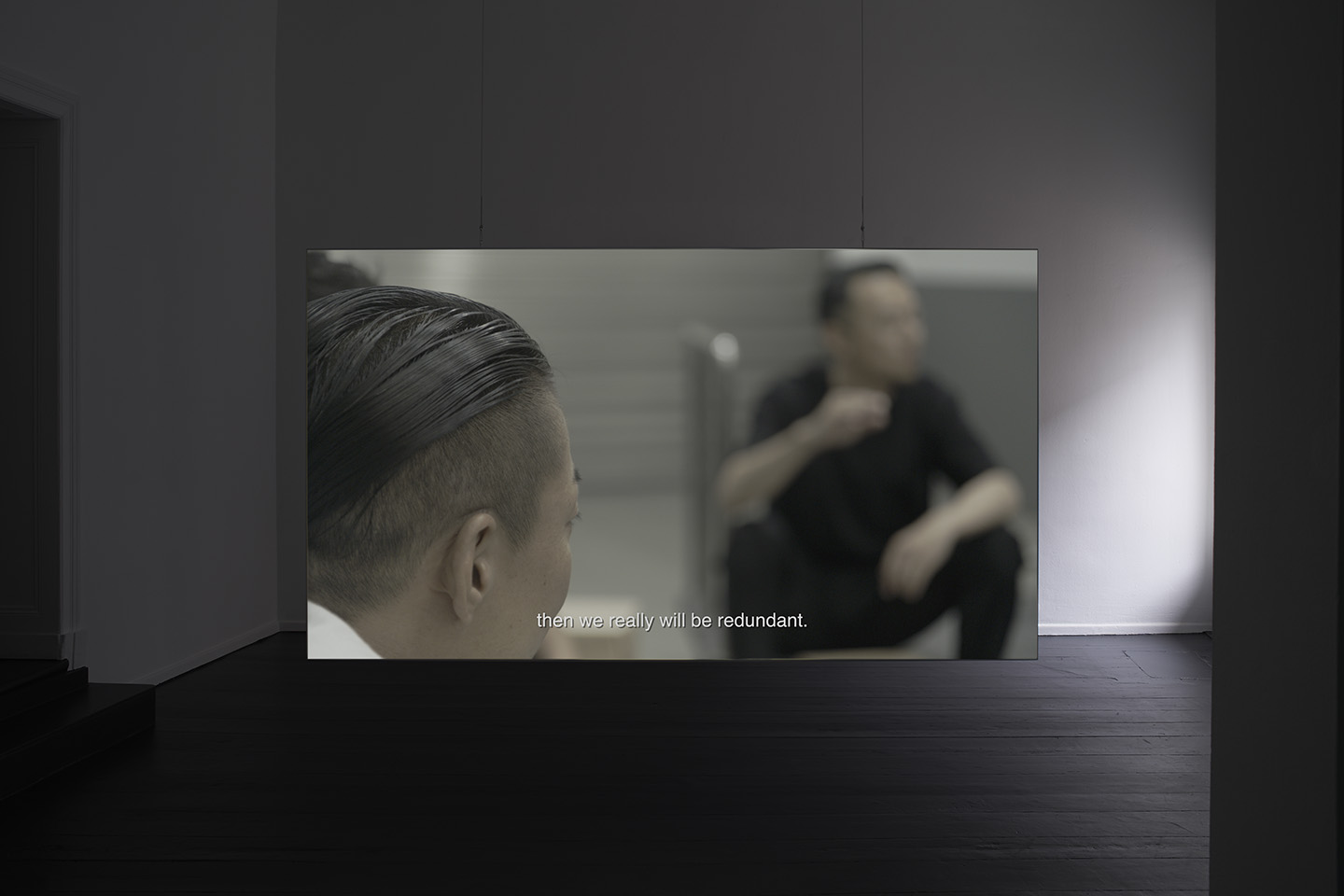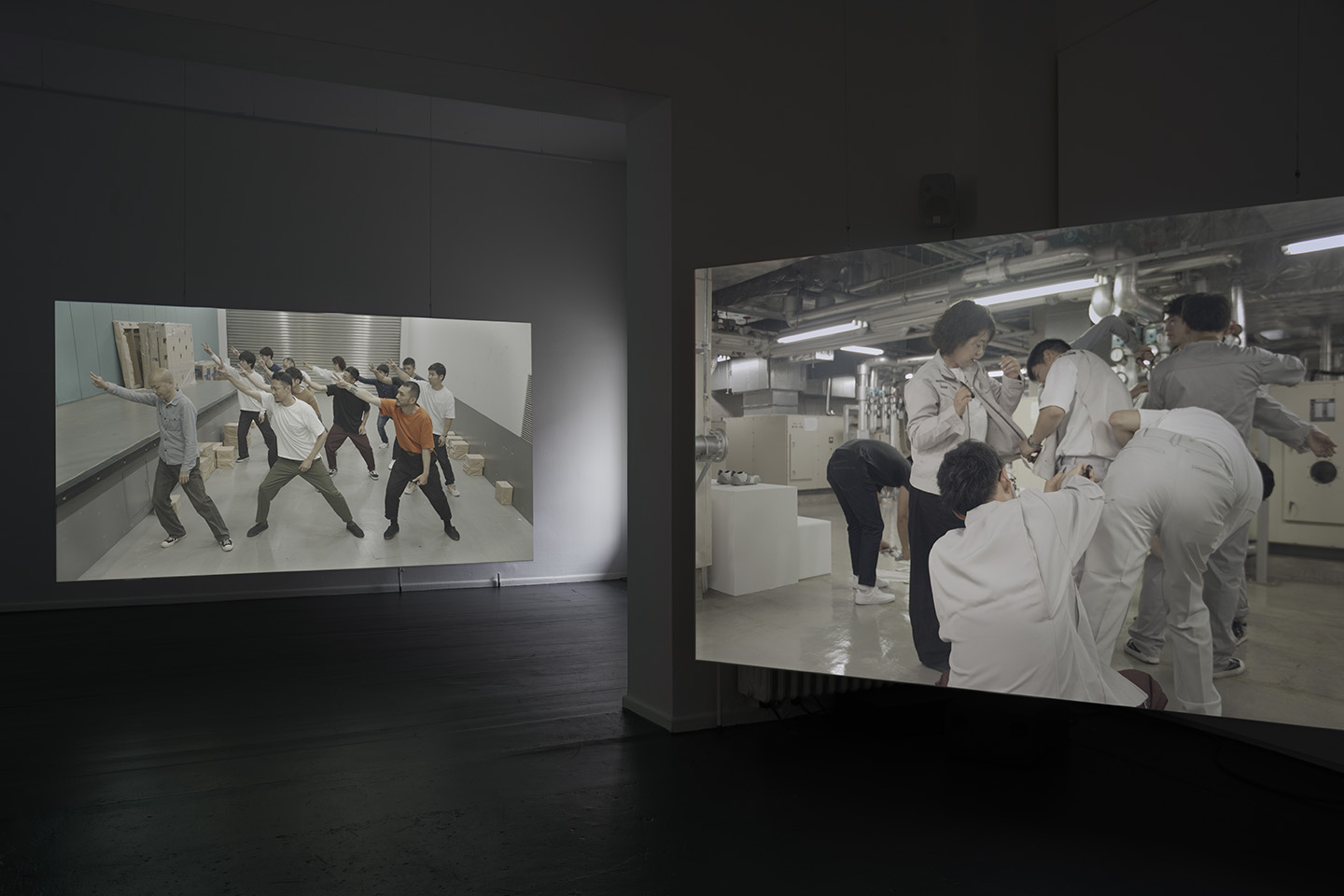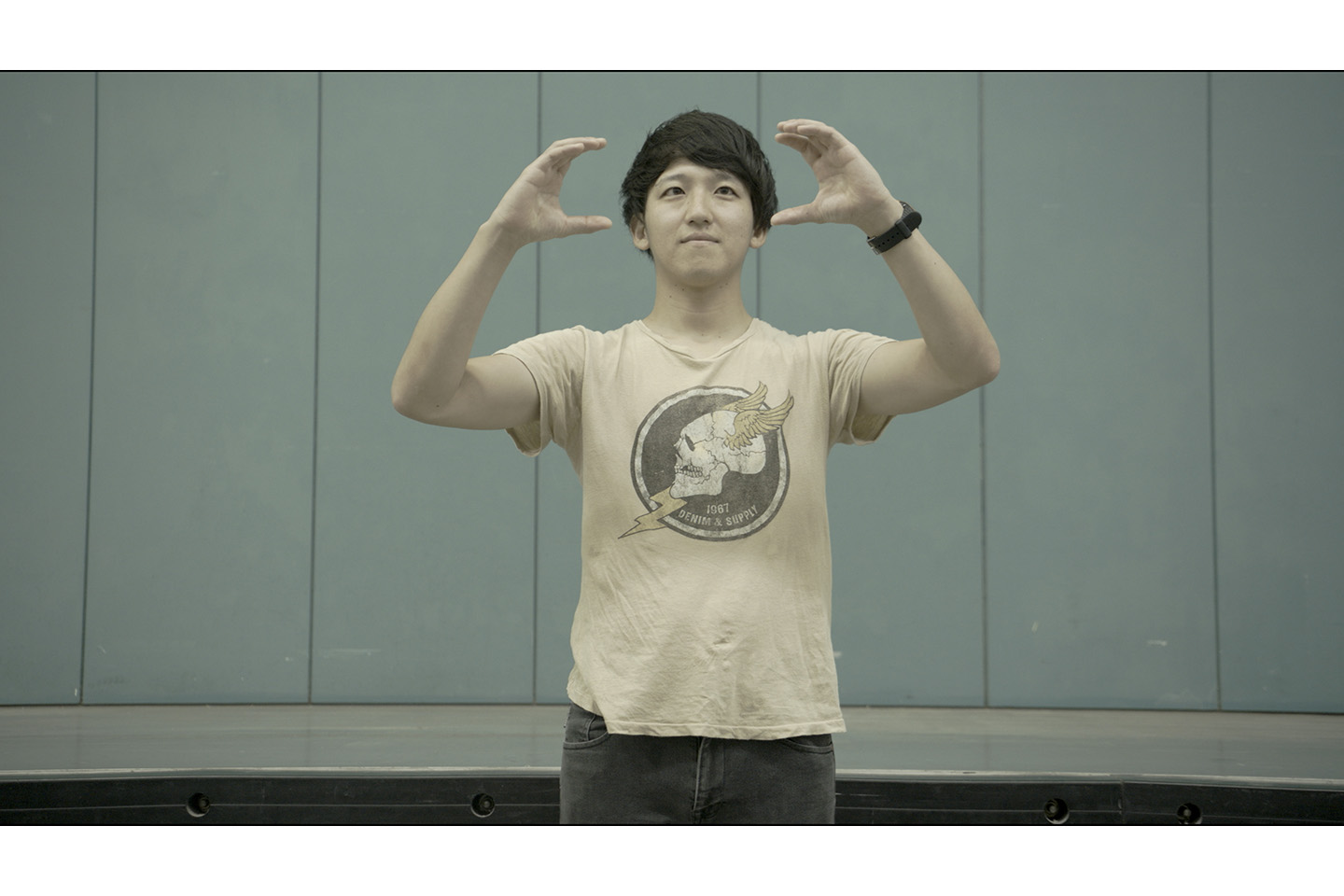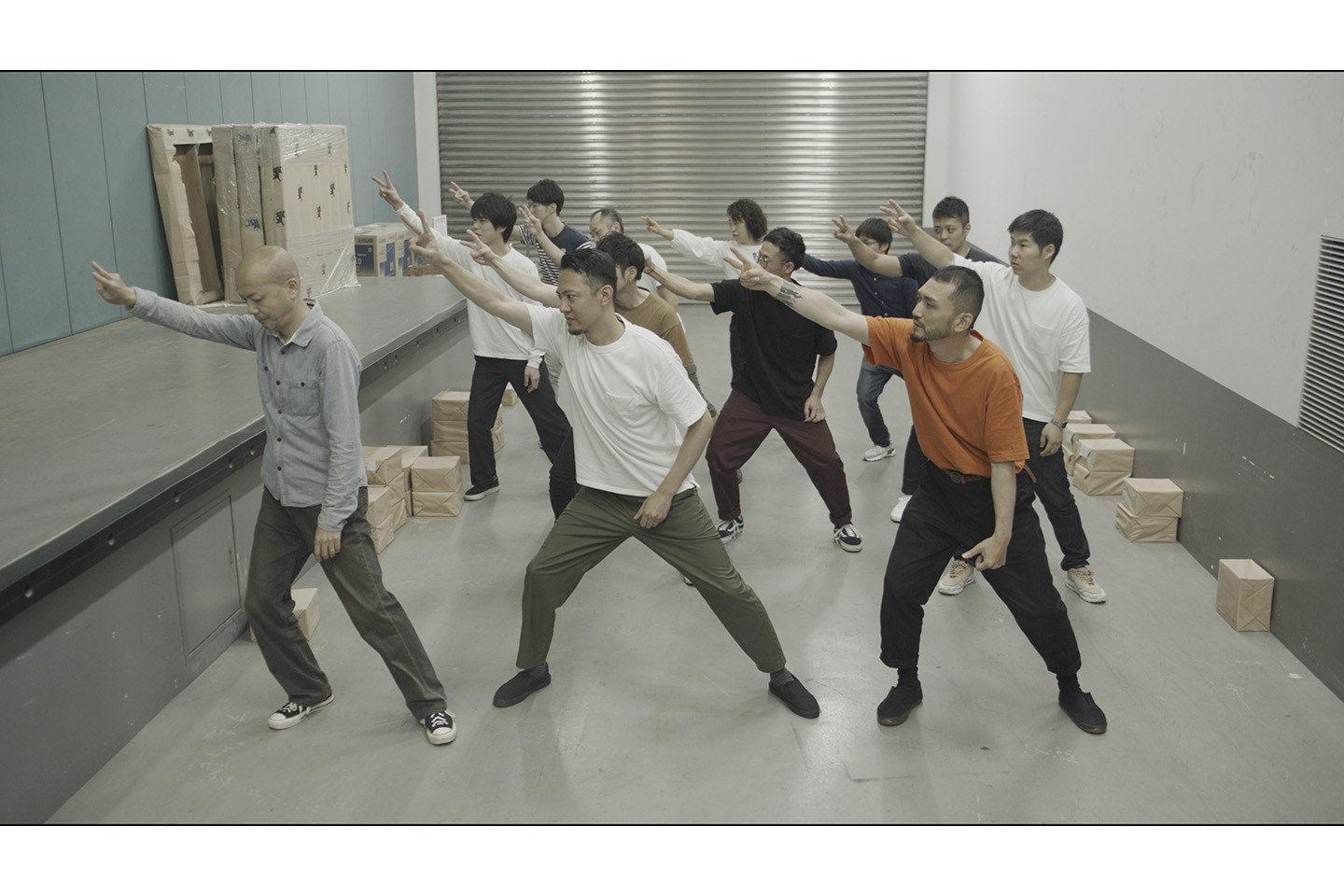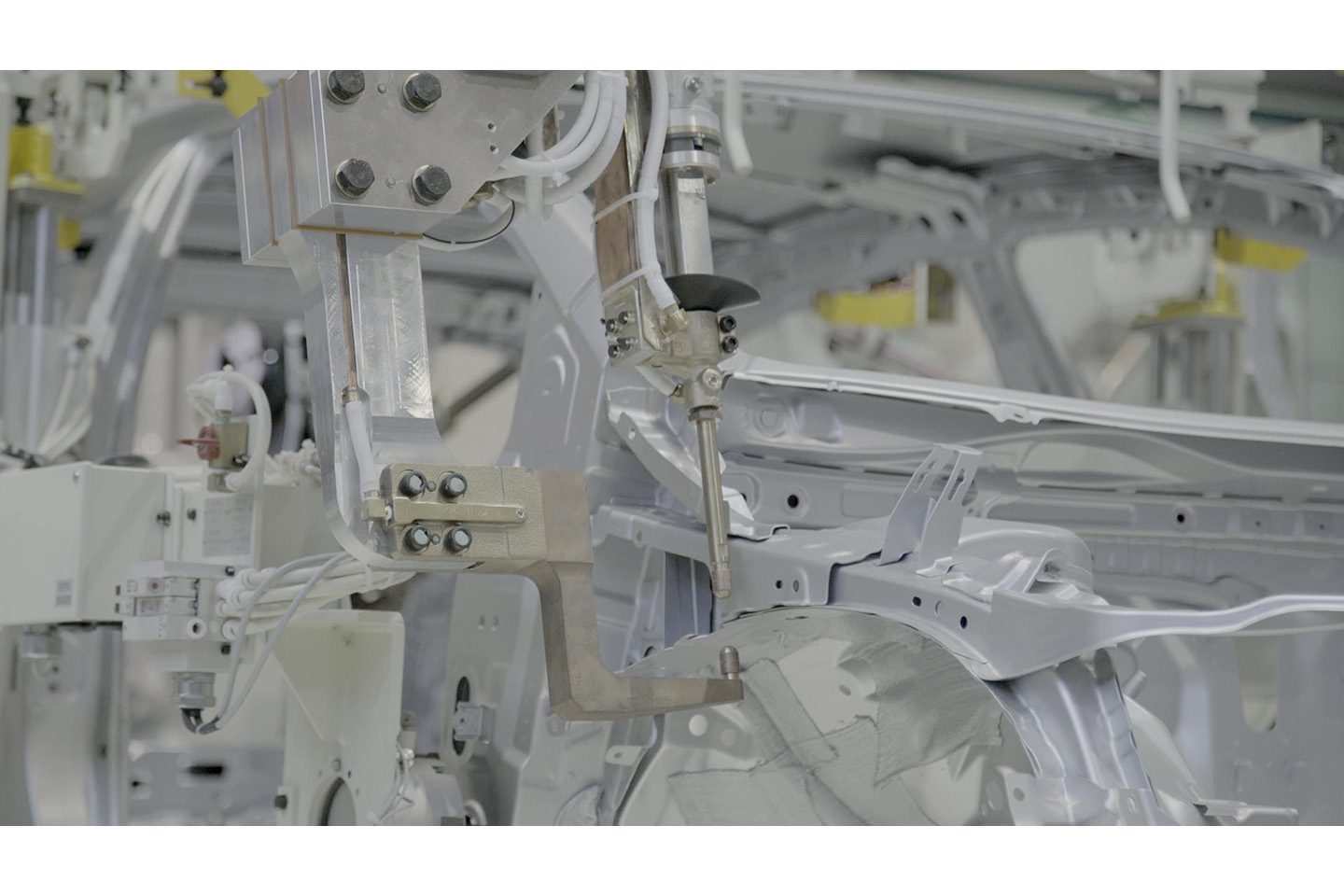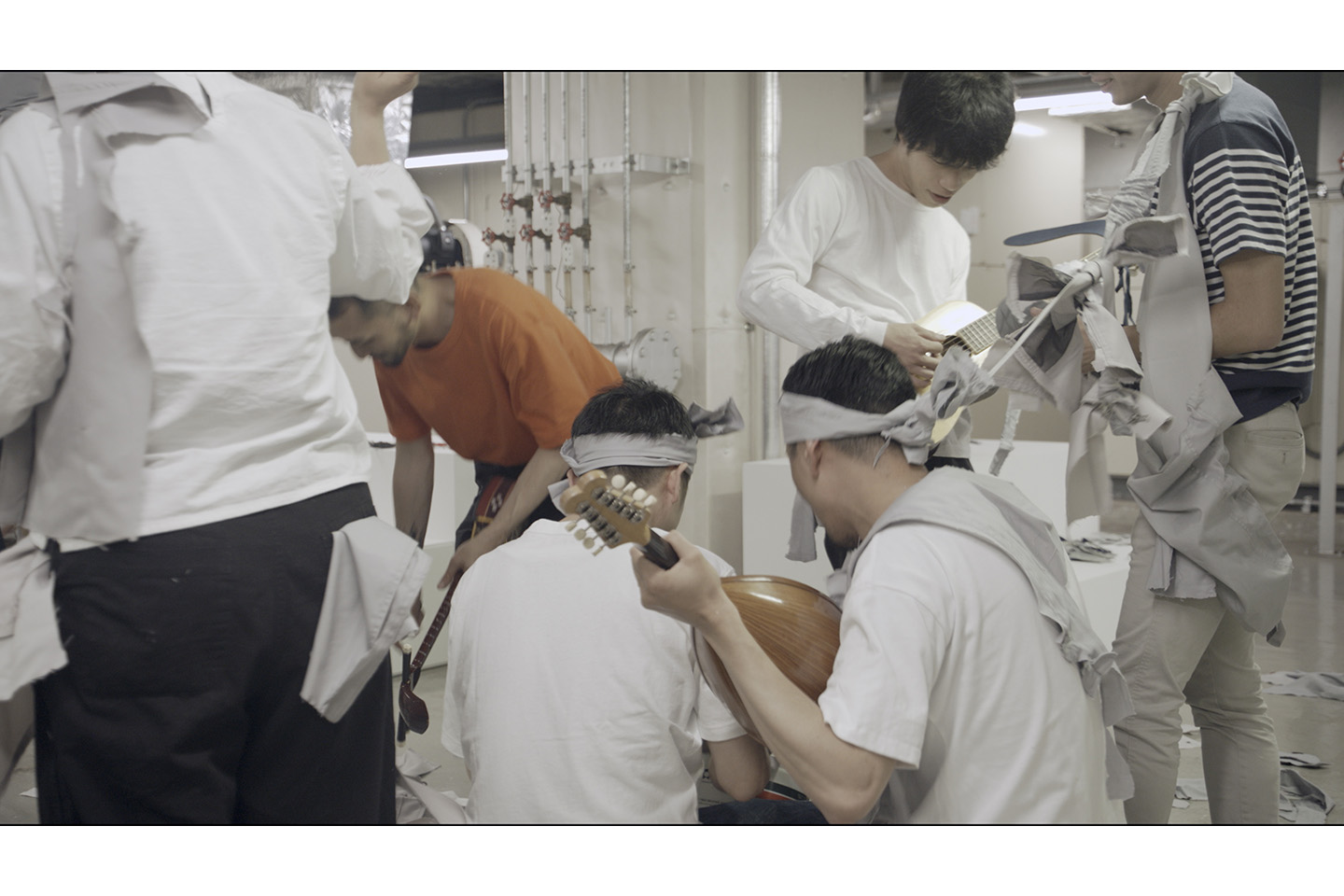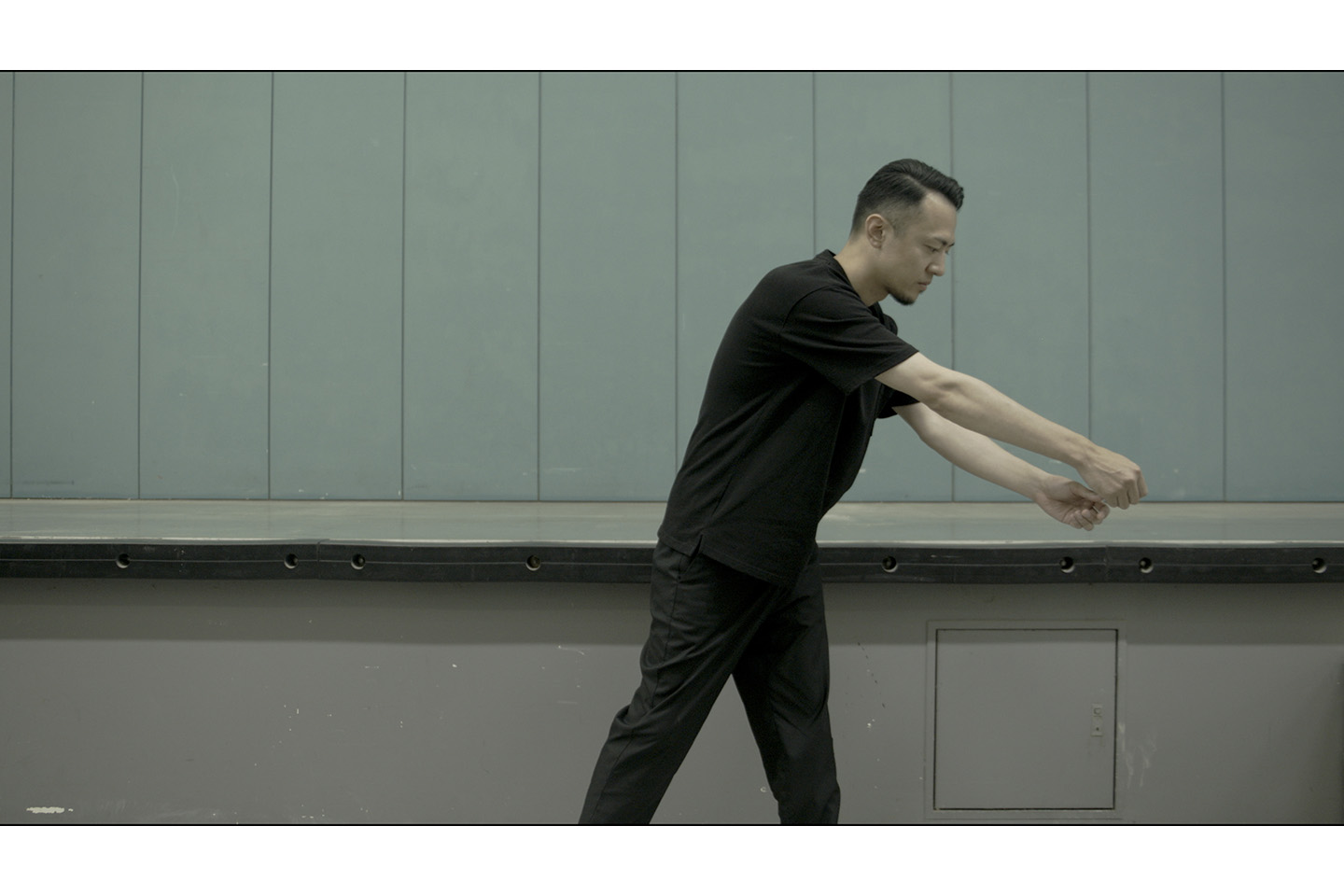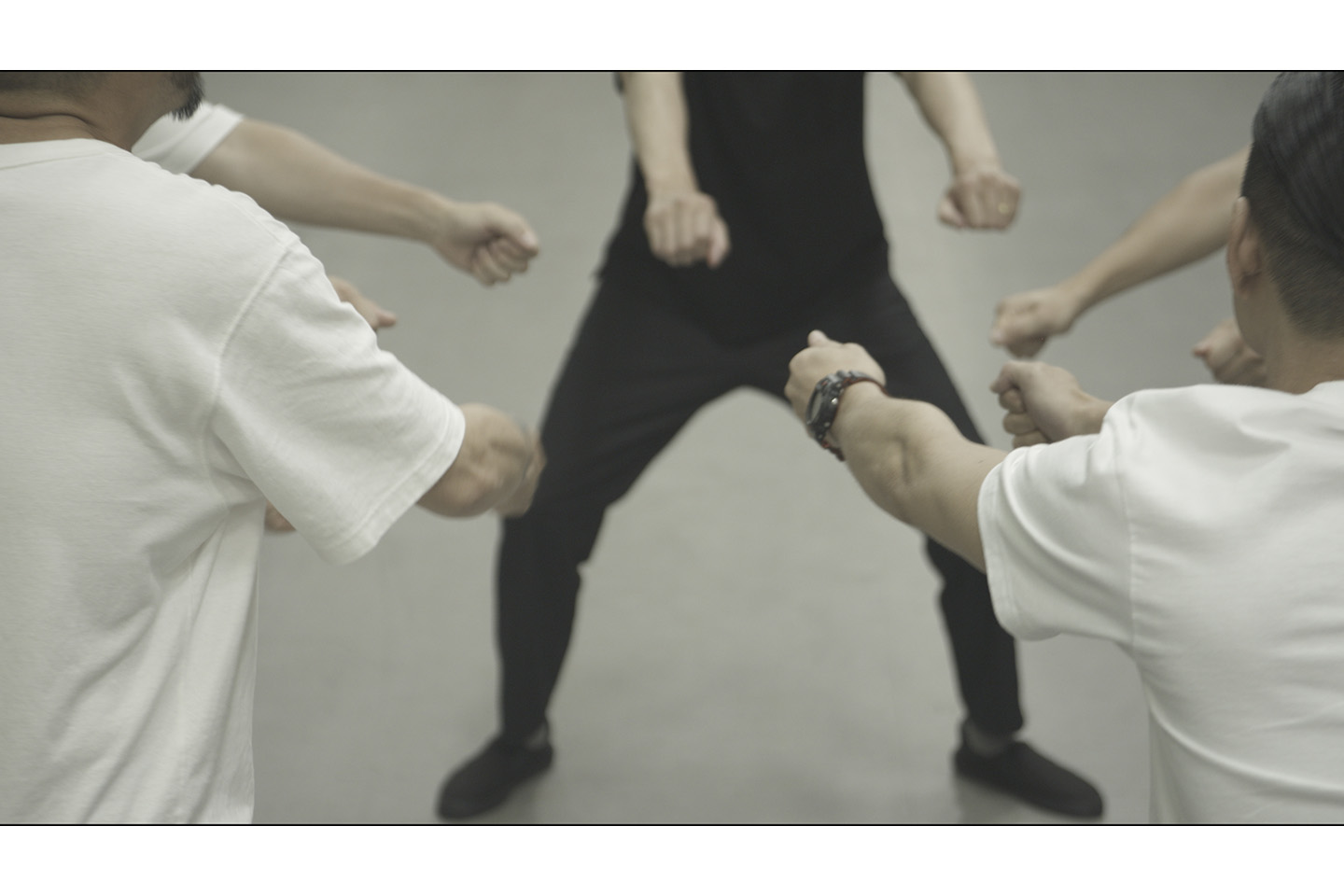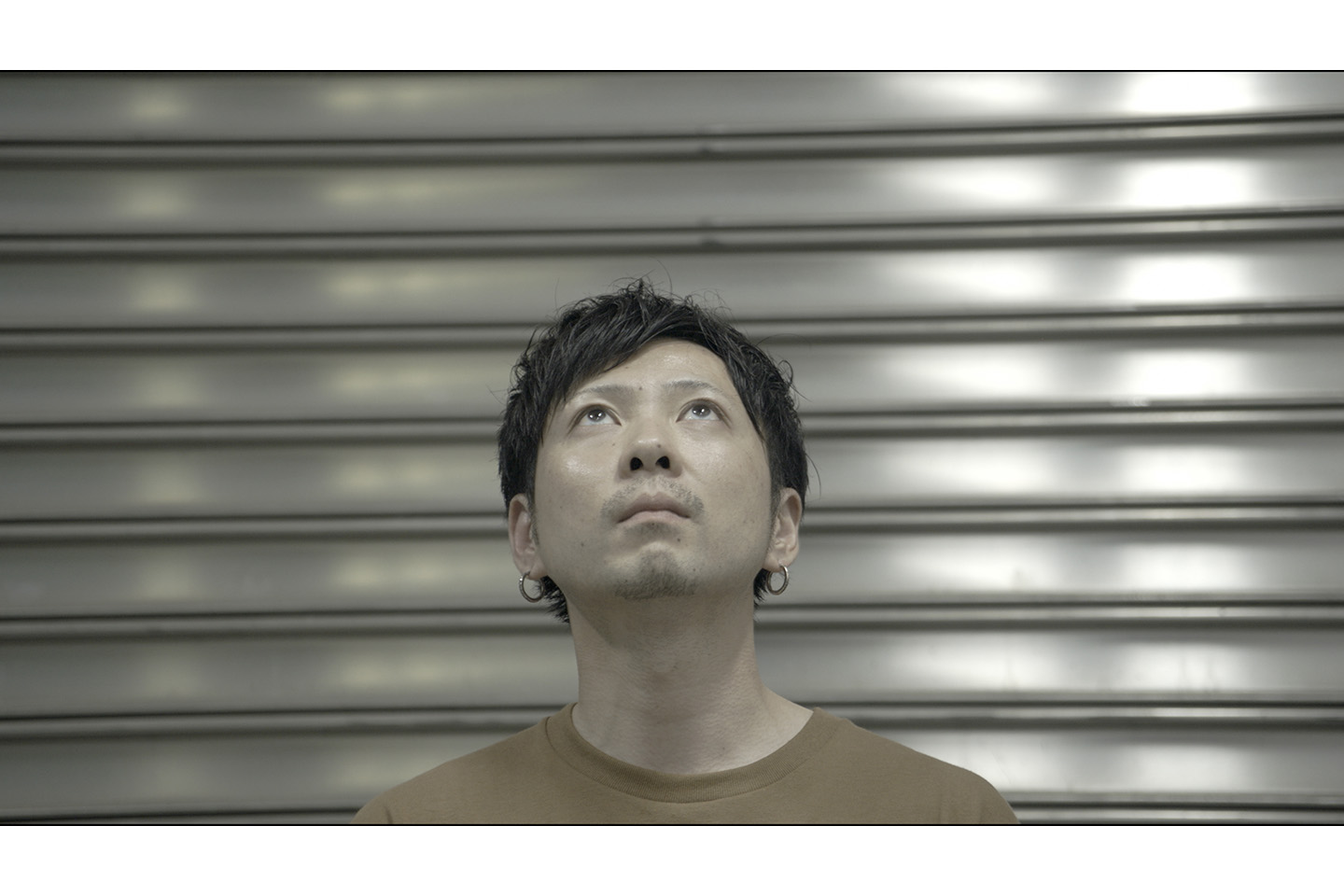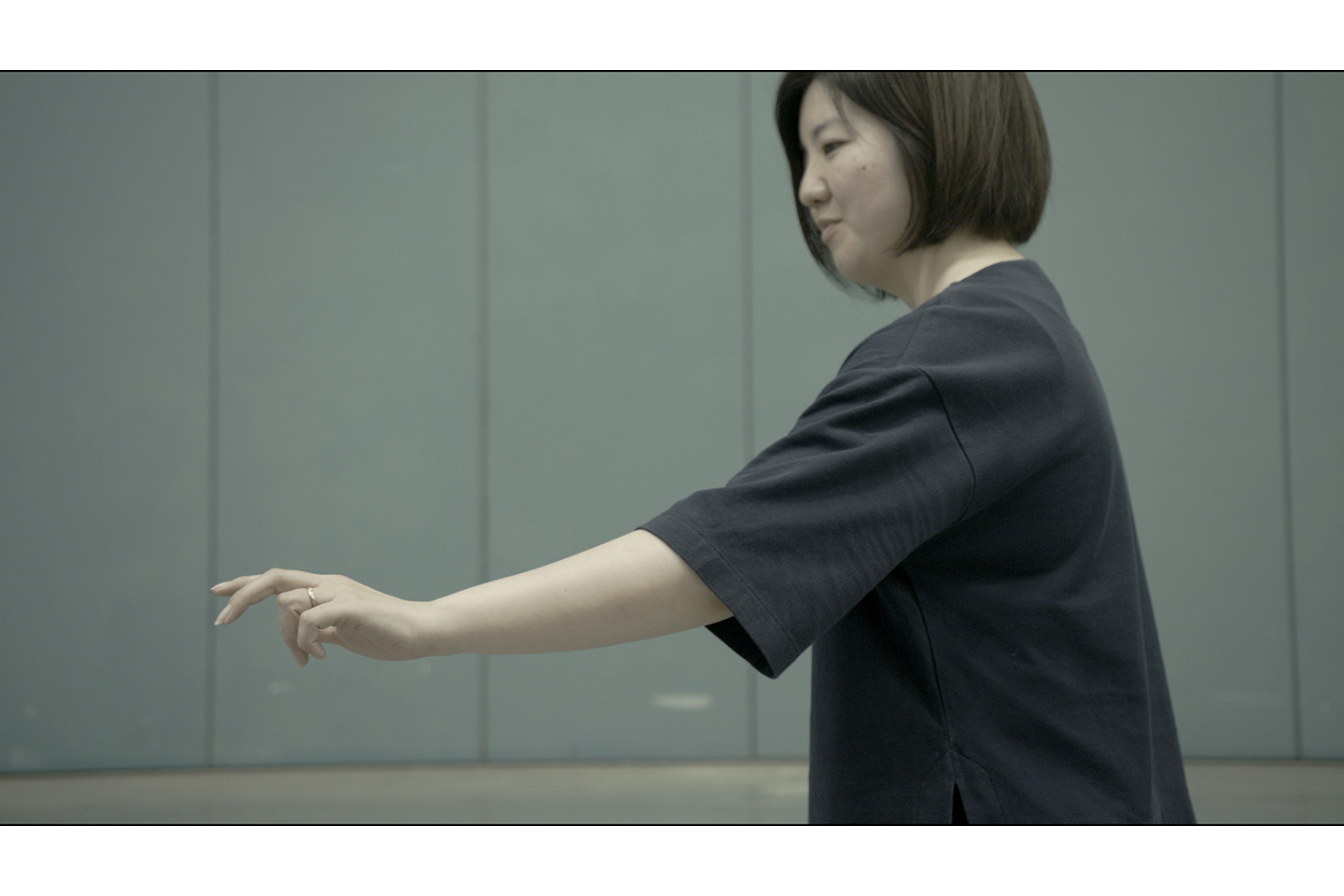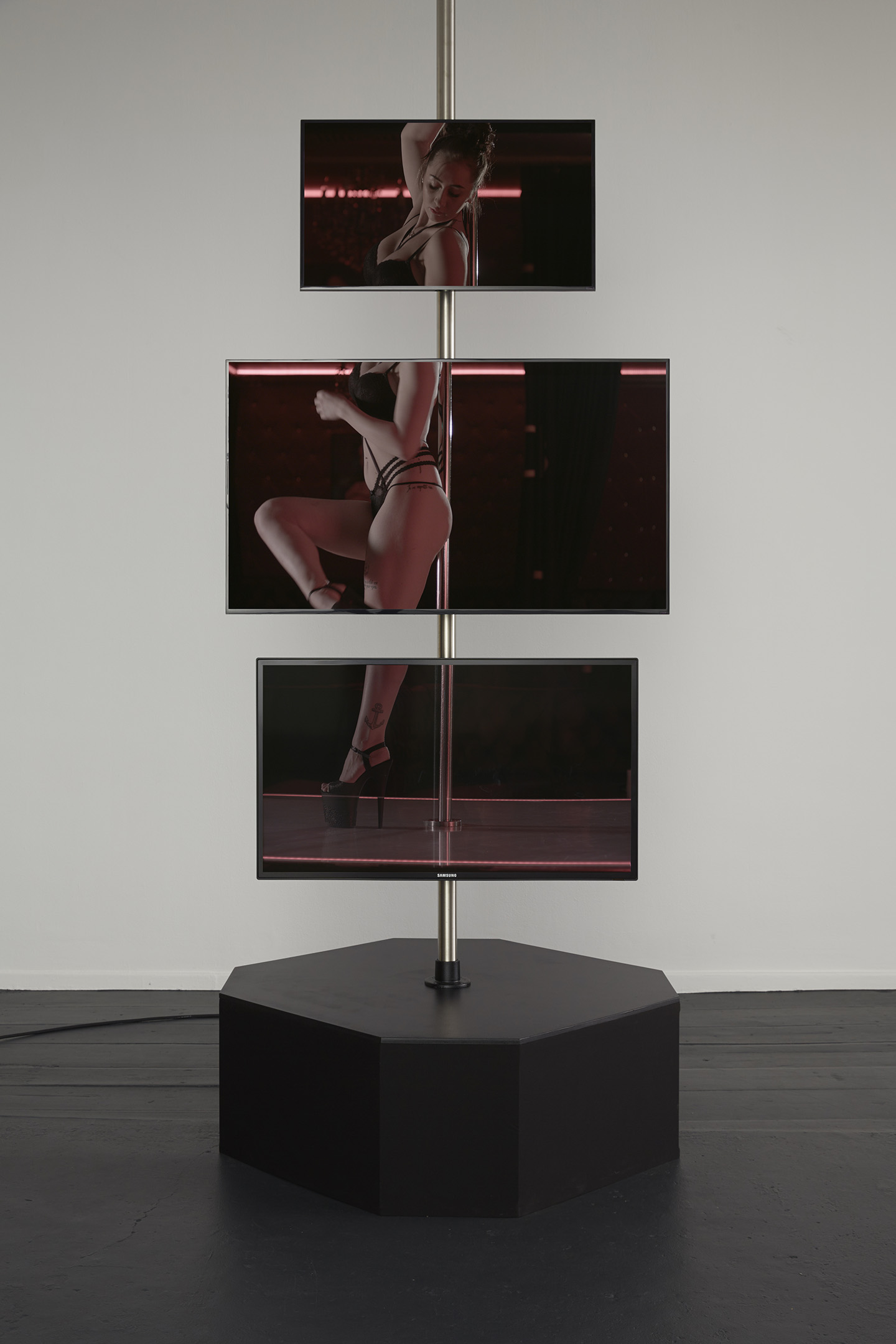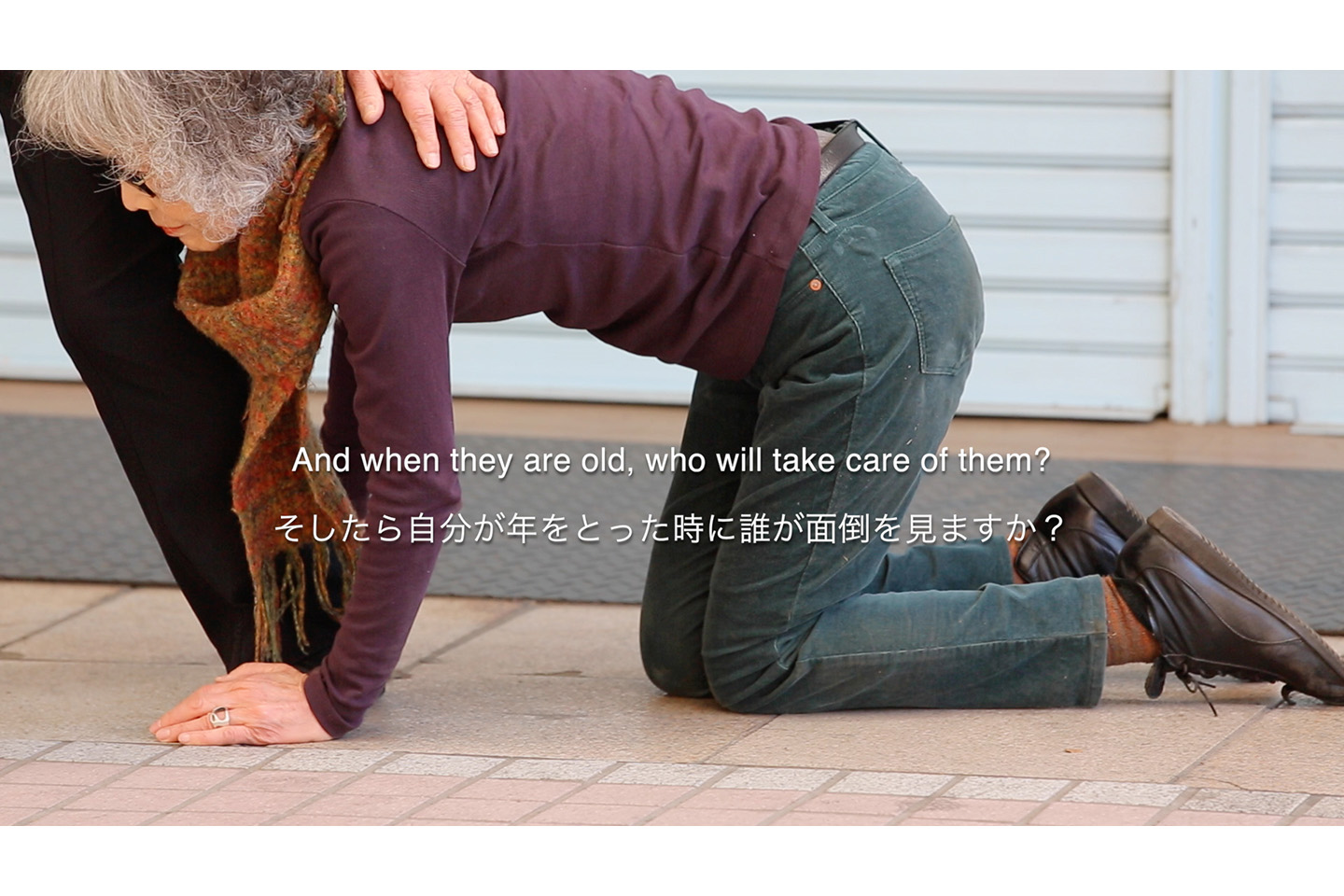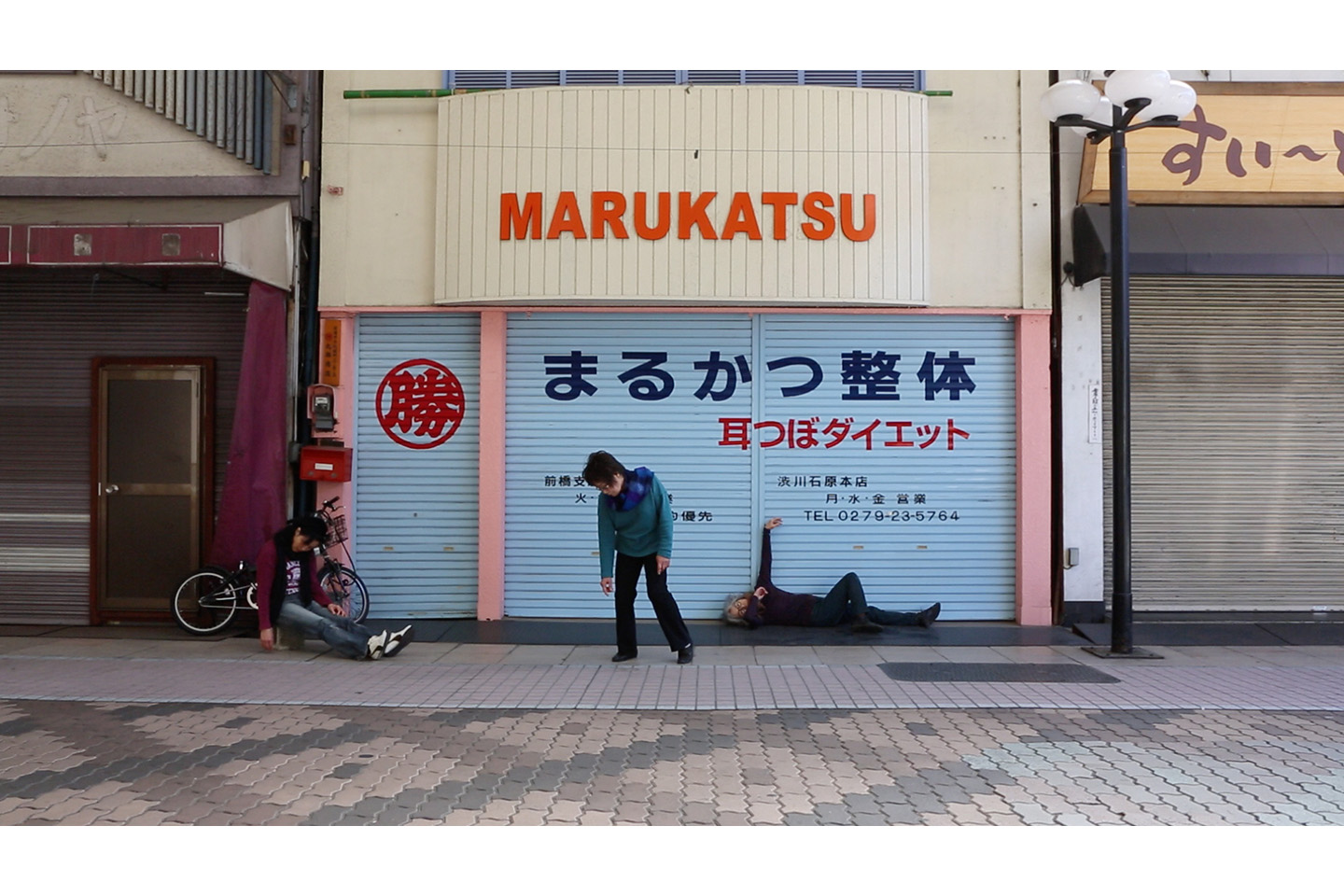 by Joshua Simon
The 1968 Joe L. Carter Detroit blues song "Please Mr. Foreman" has in it the lines that inspired the League of Revolutionary Black Workers in the American automobile industry: "I don't mind working, I do mind dying." Back then, the lines referred to the danger of working on the assembly line—with accidents and long shifts at the Chrysler and General Motors factories. But those lines still resonate when one watches Anna Witt's latest film, Unboxing the Future (2019), only this time dying means becoming redundant, being replaced by a machine. 
Witt's video installation was shot in Toyota City, in Japan, with young workers at the car factory. It includes three screens on which we see the workers individually reenacting their movements on the assembly line, discussing as a group the conditions of work under automation and AI, performing their movements as a group, cutting and reassembling uniforms they wear when working on the floor, improvising and playing music together. In their group conversation, they speak of how their labor conditions make them feel, and while the movement sequences and discussions relate to synchronicity and repetition, the group activities and conversation convey a sense of harmony. 
Like the studies of the great Soviet dramaturge Vsevolod Meyerhold (1874–1940), who investigated the biomechanics of labor, Witt's videos show us what work is for the body. In Unboxing the Future and earlier works such as Push (2006), where she invited strangers in Los Angeles to hold her down on the hood of a car with her hands behind her back, as U.S. police officers do; In Training (2010), which she created with young cheerleaders in Austria; Flexitime (2010), where she asked people to raise their fists for the duration they felt it was worthwhile; and Beat Body (2016), which she created with pole dancers in Berlin, a choreography of labor develops between gesture and practice. 
JOSHUA SIMON: Can you describe your process? How did you get access to the participants and then direct and work with them? Was Unboxing the Future a kind of filmed workshop or meeting from which you created the work?
ANNA WITT: The work was created after several meetings as a result of an experimental workshop that was filmed. The idea was influenced by the local context where the exhibition took place. Toyota City is a town that would not exist without its car-related industries; the city itself was renamed after the company. It is a classic industrial town, and people came there for work in the first place. When I got the invitation to create a new work for the Aichi Triennale in Toyota City, I immediately got interested in contemporary labor conditions. I had the chance to visit some factories where, at the moment, a little over fifty percent of the workers are robots. They are doing just-in-time production. The workers there are working with AI and machines on a daily basis. I also saw incredibly skilled human line workers, whose movements were extremely fast and precise, in time with the production flow. Synchronicity and harmony were elements brought into the project by the workers themselves. As I never work with a fixed script, there is always space for the participants' own interpretation.The main part of the piece is a discussion: workers and developers met and spoke freely about their thoughts, experiences, and expectations, following the idea of an open forum. The discussion was accompanied by performative elements that transformed theories into direct physical expressions. The human eye, fingers—we have a complexity that the machines cannot yet copy. When the car is done, the worker touches it gently to feel the smoothness of the surface and check that everything is flawless. One of the workers created his performance with his eyes, showing how he scans with them. These are tactile human capacities, which one of the engineers then argues that technology can almost replace. This gets to the core of ikigai, self-fulfillment through labor, which has a big place in Japanese culture. In our preparation workshop with the workers who volunteered to participate, we discussed social utopias and dystopias and also read a Viennese sociological field study from the 1930s about a factory shutdown and its effects on the workers' community: Marienthal: The Sociography of an Unemployed Community. It showed how the rhythm and speed of communities were influenced by industrial production, which then changed completely after the factory was shut down. This aspect of time, speed, and rhythm in relation to one's life became extremely influential for our project.
JS: We see how machines are supposedly becoming more humanlike, but at the same time, people are being treated as if they were machines. How do you see where we are today with automation?
AW: I did not feel that automation or robots are seen so much as an enemy in Japan, as often happens here in Europe. Maybe because in Japan the common narrative advertises robots as friendly partners, helping humans to overcome demographic or social problems. In Japan, technology is a solution for everything—love, social relations, aging. Also, the historical background of workers' movements seems to be different in Japan. The workers at Toyota talked about how they are afraid of dehumanization through losing the process of learning. According to the Japanese way, you are supposed to learn from a teacher, and now the teaching is done by a machine. This involves losing social interactions and meaning. What interests me is how we want to live and work in the future. What does labor mean to us, and what controls these inherent changes in the ways we work and live? In the public discussion, opinions are mainly shaped by experts and lobbyists. Automation and, more specifically, the digital revolution are often described as unchangeable, almost like a natural force, but in fact we could decide in what way these technologies are used. Therefore, I was interested to hear what the workers have to say about it, because they are the ones who are affected first and are most directly in contact with automation and robots in their everyday working situation.
JS: The first film I saw of yours was Birth (2003), where we see you coming out of your mother's nightdress in a reenactment of your birth. A recent work of yours, Beat Body (2016), restages on three LCD screens mounted on a pole a life-size performance of a sex worker pole-dancing to her colleagues' heartbeat. Reproductive labor connects this monument to the sex worker, which makes biorhythm its subject, and that early work. Do you see these works relating to other works you have done around productive labor, such as Unboxing the Future?
AW: Another recent work, Care (2017), is relevant here. It focuses on migrant care workers in Japan, in a rapidly aging society that historically treated care work as a female obligation. In Care, the socially stigmatized roles attributed to aging, care work, and migrant work became a sensitive body experience, creating forms of solidarity. This problem, which is not inherent only in Japan, brings society to a point where it has to reposition itself in order to solve this growing dilemma. It is interesting to see how serious the attempts are at creating technologies that would supposedly solve this. For example, care robots are meant to solve these kinds of problems, instead of valuing these care professions more or opening uptoward migration. In addition, Beat Body is about creating solidarity in a bottom-up process by using modern technologies. Birth was an experimental performance that follows the idea that being born and dying are the biggest revolutionary moments in a human's life. For me, all these works are about the fact that despite all the technological progress, we still live under an old-fashioned, male-dominated hierarchical system. I wish that this could change even more rapidly than our technological progress.
JS: At the end of Unboxing the Future, the credit roller in the center screen, one really feels that the film both depicts management-regulated machinic synchronicity and presents group self-organized harmony. How do you see the use of choreography in your work?
AW: The basic idea behind it is to create a moment of direct physical experience that goes beyond a theory. In my projects, I use experimental frameworks, and I never, ever give actual instructions for a choreography myself. It always comes from the people who are participating, as their own form of expression, based on their personal experiences, opinions, and emotions. This can be expressed within a simple gesture or can become a complex choreography. In Unboxing the Future, choreography comes from the movements of everyday repetitive working routine and was transformed by the workers into a collective dance performance. It shows alternative possibilities, which conceptually transform repetitive labor into self-decided creative expression.
Anna Witt, born in 1981 in Germany, lives and works in Vienna. Her artistic practice is performative, participatory, and political. She creates situations that reflect interpersonal relationships and power structures as well as conventions of speaking and acting. Passersby in public spaces, or specifically selected people and groups, are drawn into her experimental arrangements, usually in a directly physical way. The tasks range from repeated imitation of specifically coded gestures to the development of complex choreographies, and give the participants opportunities for individual articulation and authorship. Witt has had solo exhibitions at Belvedere Contemporary, Vienna; Gallery Tanja Wagner, Berlin; Kunst Halle Sankt Gallen; Center for Contemporary Art, Pristina; Marabouparken Museum, Stockholm; Magazin 4, Bregenz; Salzburger Kunstverein; and Grazer Kunstverein, among others. In recent years, she has taken part in numerous group exhibitions such as the Aichi Triennale 2019; 5th International Photography Festival Israel; 24/7: the human condition—Vienna Biennale; Off Biennale Budapest; Lux/ICA Biennial of Moving Images, London; 29th Biennial of Graphic Arts, Ljubljana; Triennale Linz 1.0; 6th Berlin Biennial for Contemporary Art; and Manifesta 7. She is the winner of the Otto Mauer Preis 2018; Kunstpreis Europas Zukunft 2015; and BC21 Art Award 2013.
Joshua Simon is a writer and curator based in Philadelphia. He is a co-founding editor of the Tel Aviv/Jaffa-based publishing house Maayan and former director and chief curator at MoBY: Museums of Bat Yam, Israel (2012-2017). Simon is the author of Neomaterialism (Sternberg Press, 2013) and the editor of United States of Palestine-Israel (Sternberg Press, 2011); Ruti Sela: For the Record (Archive Books, 2015); Communists Anonymous (with Ingo Niermann, Sternberg Press, 2017); and Being Together Precedes Being: A Textbook for The Kids Want Communism (Archive Books, 2019), among others. Recent curatorial projects include The Kids Want Communism (MoBY and Kunstraum Kreuzberg Bethanien, Berlin, 2016-2017); Second Nature (International Photography Festival, Tel Aviv, 2017); and In The Liquid (PrintScreen Media Art Festival, Holon 2018). Currently Simon is visiting critic at the Graduate Fine Arts program, University of Pennsylvania. Simon holds a PhD from the Visual Cultures Department, Goldsmiths College, University of London.