CONVERSATIONS
Anne Imhof "Faust" at German Pavilion, Venice Biennale
Close
1
2
3
4
5
6
7
8
9
10
11
12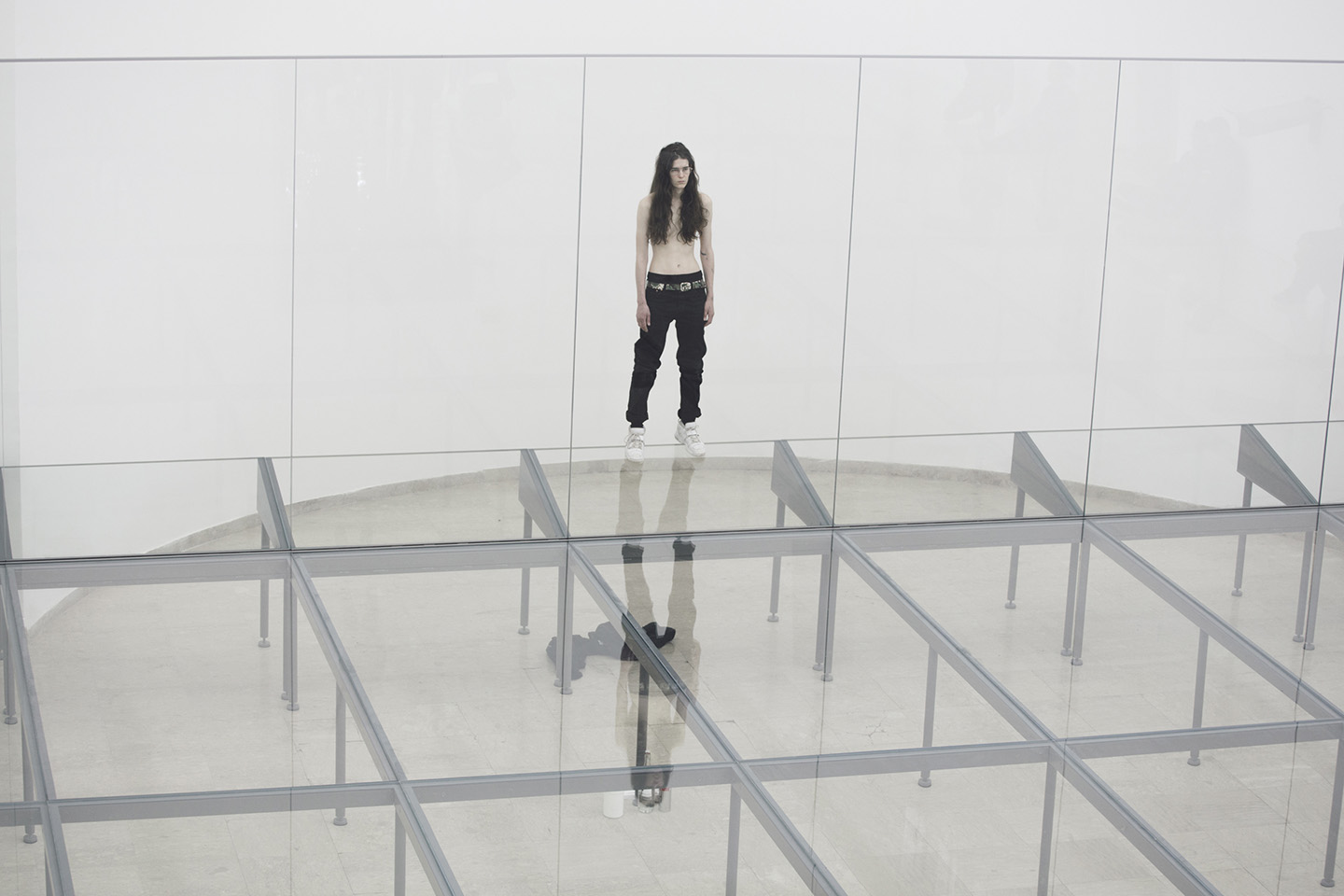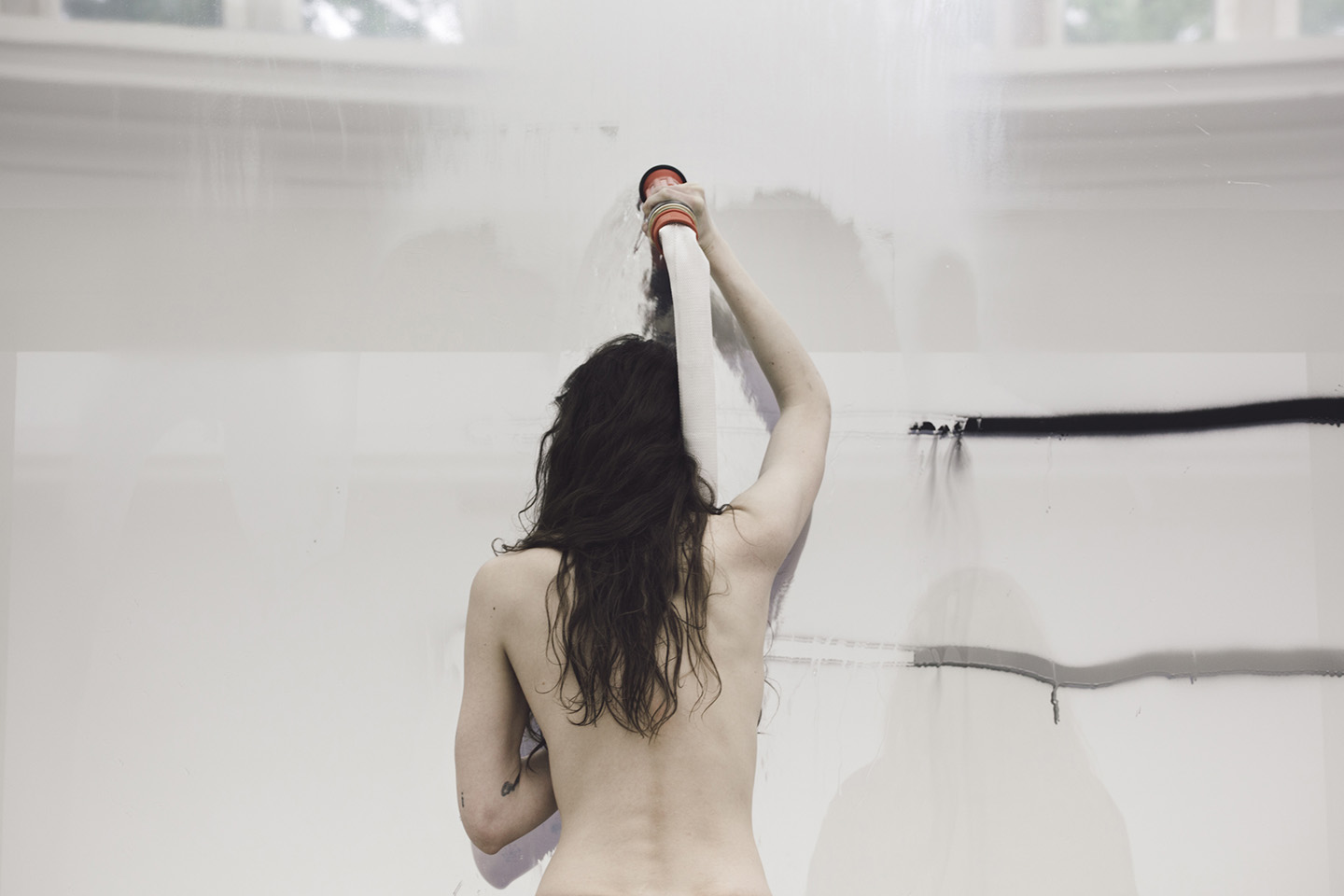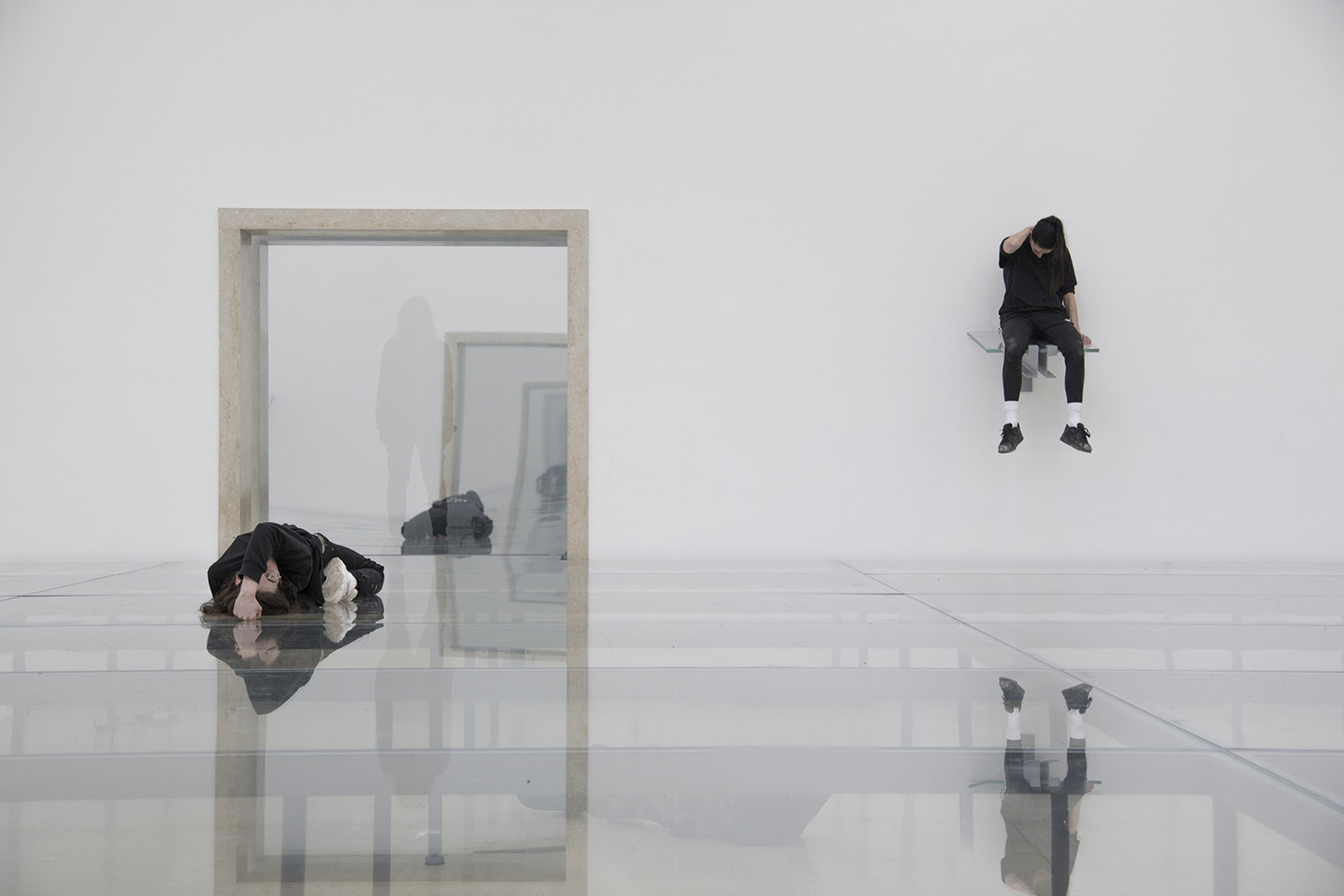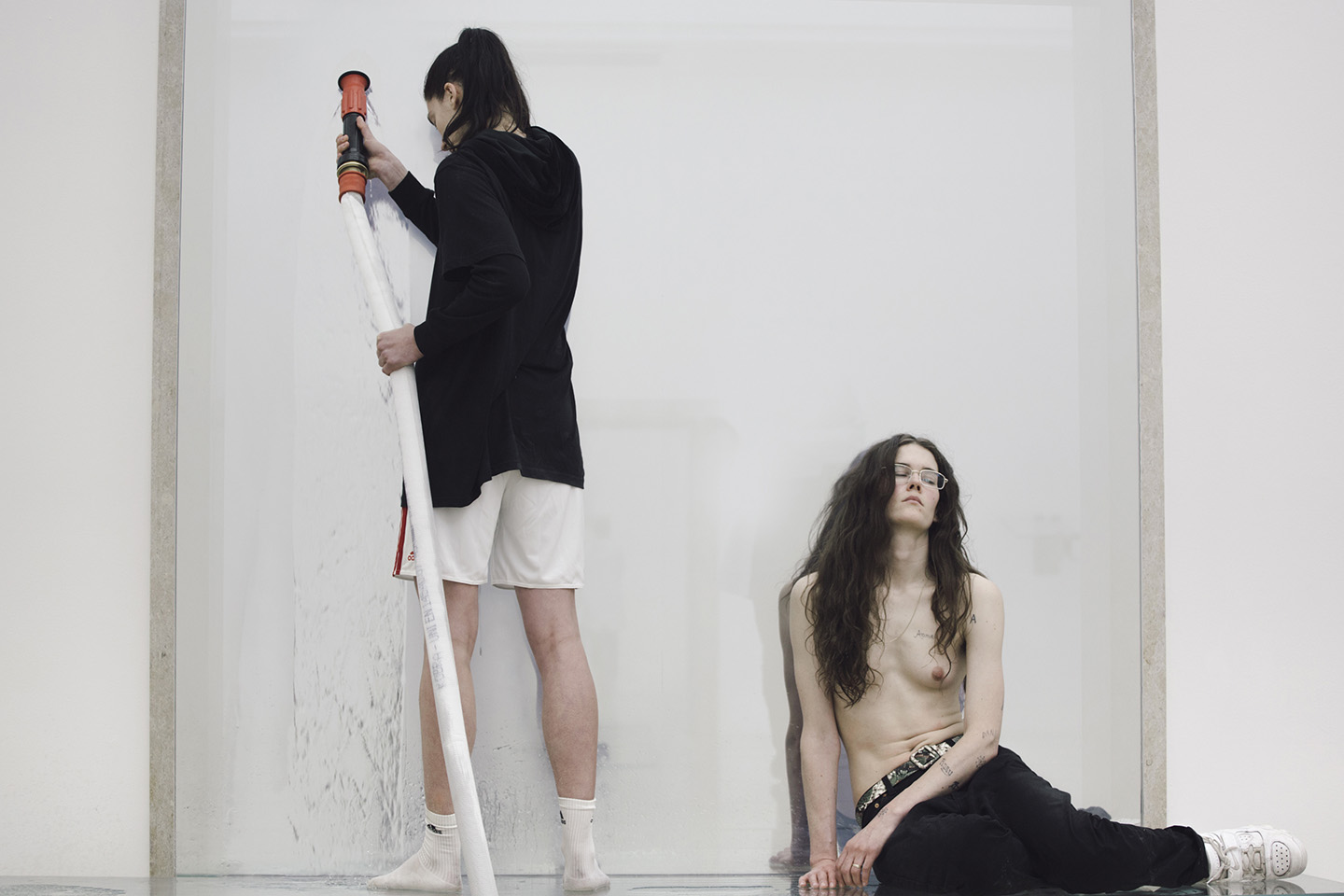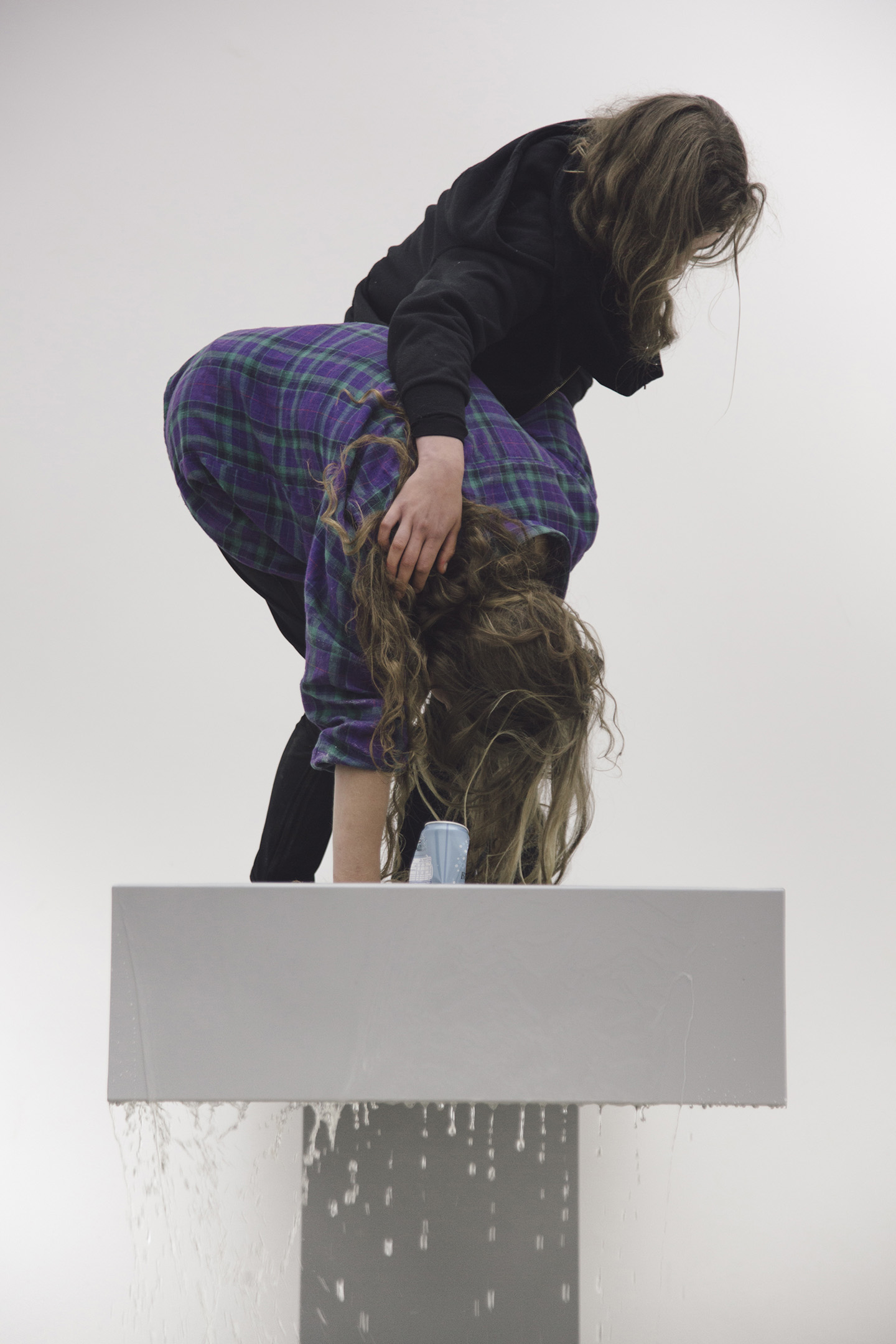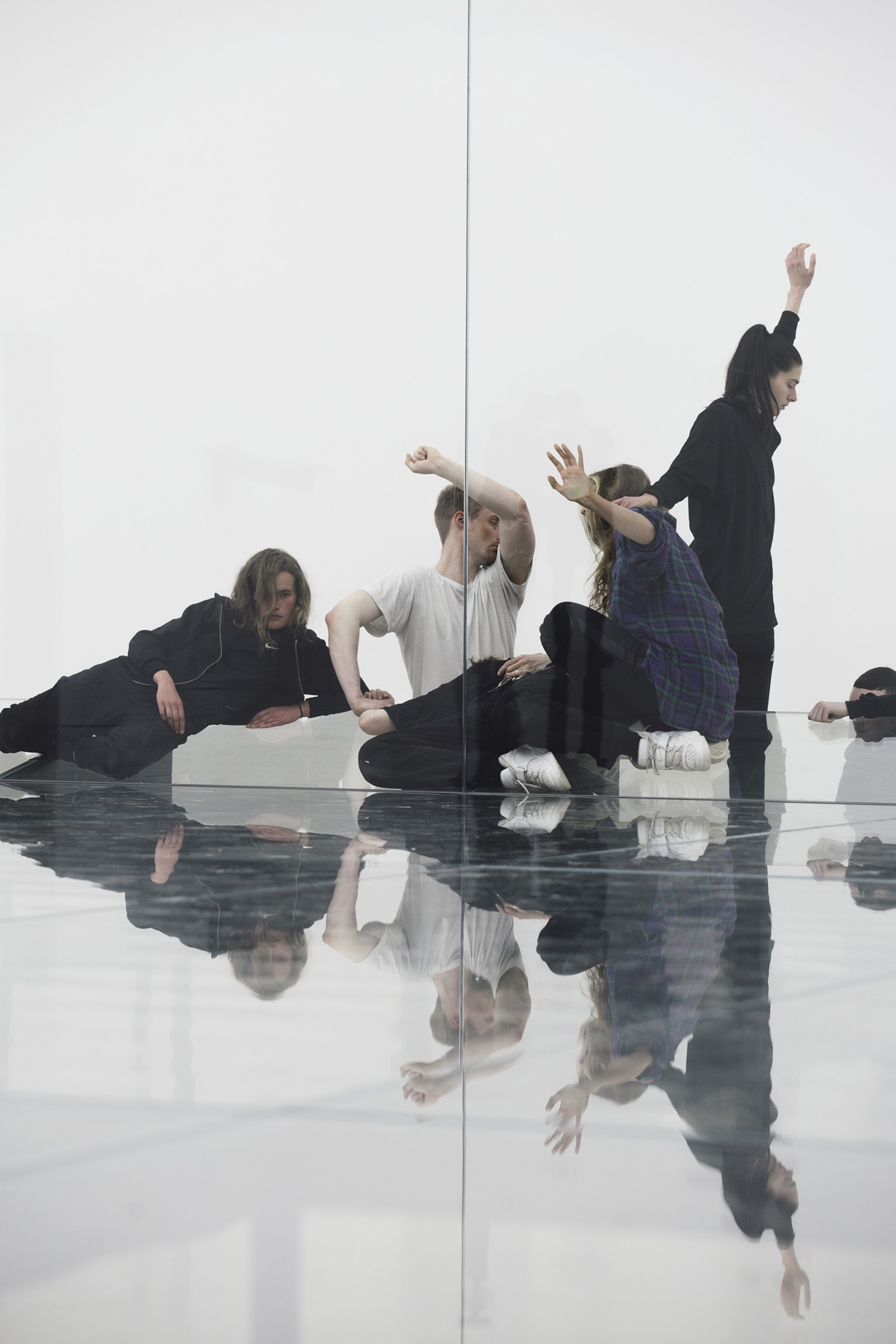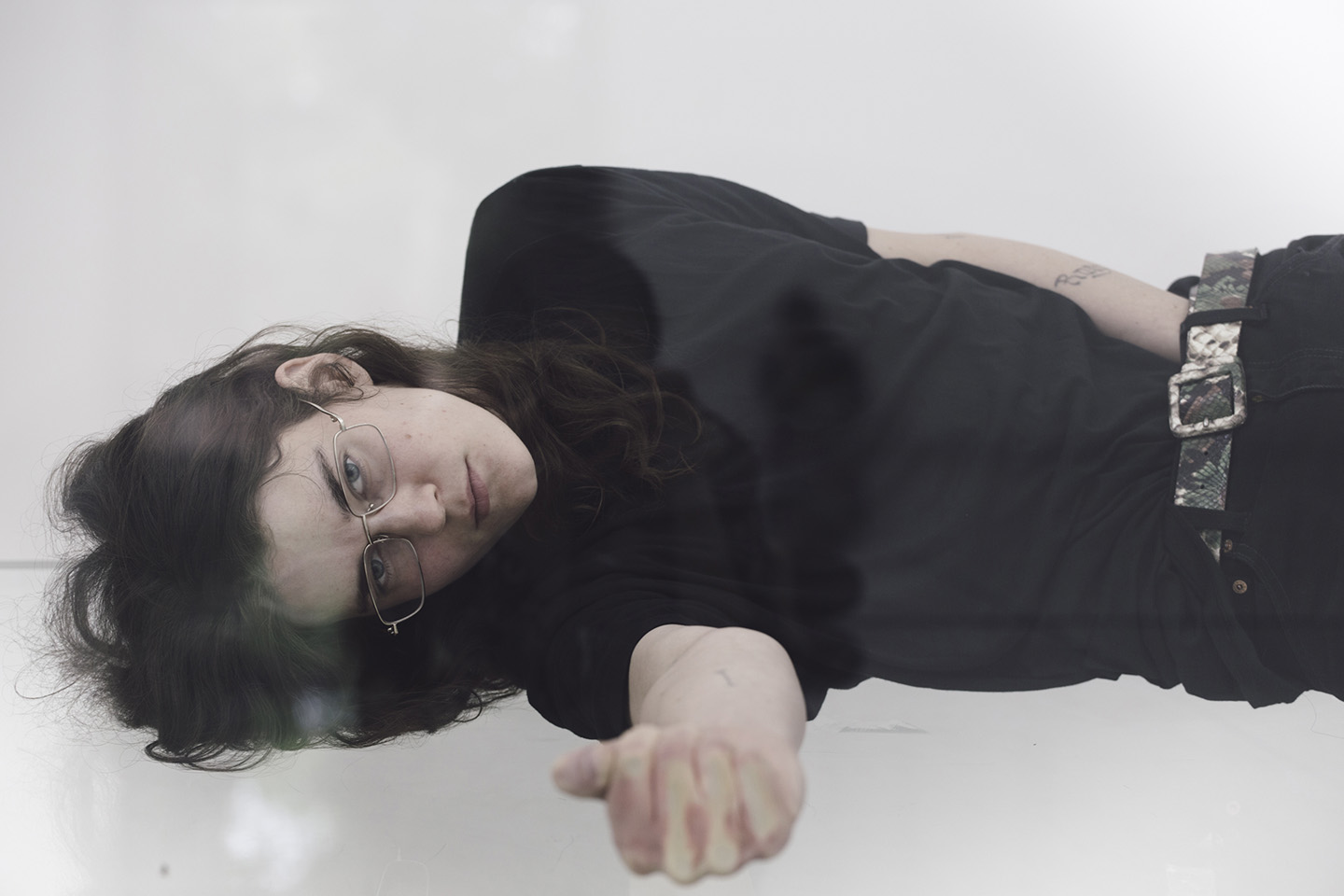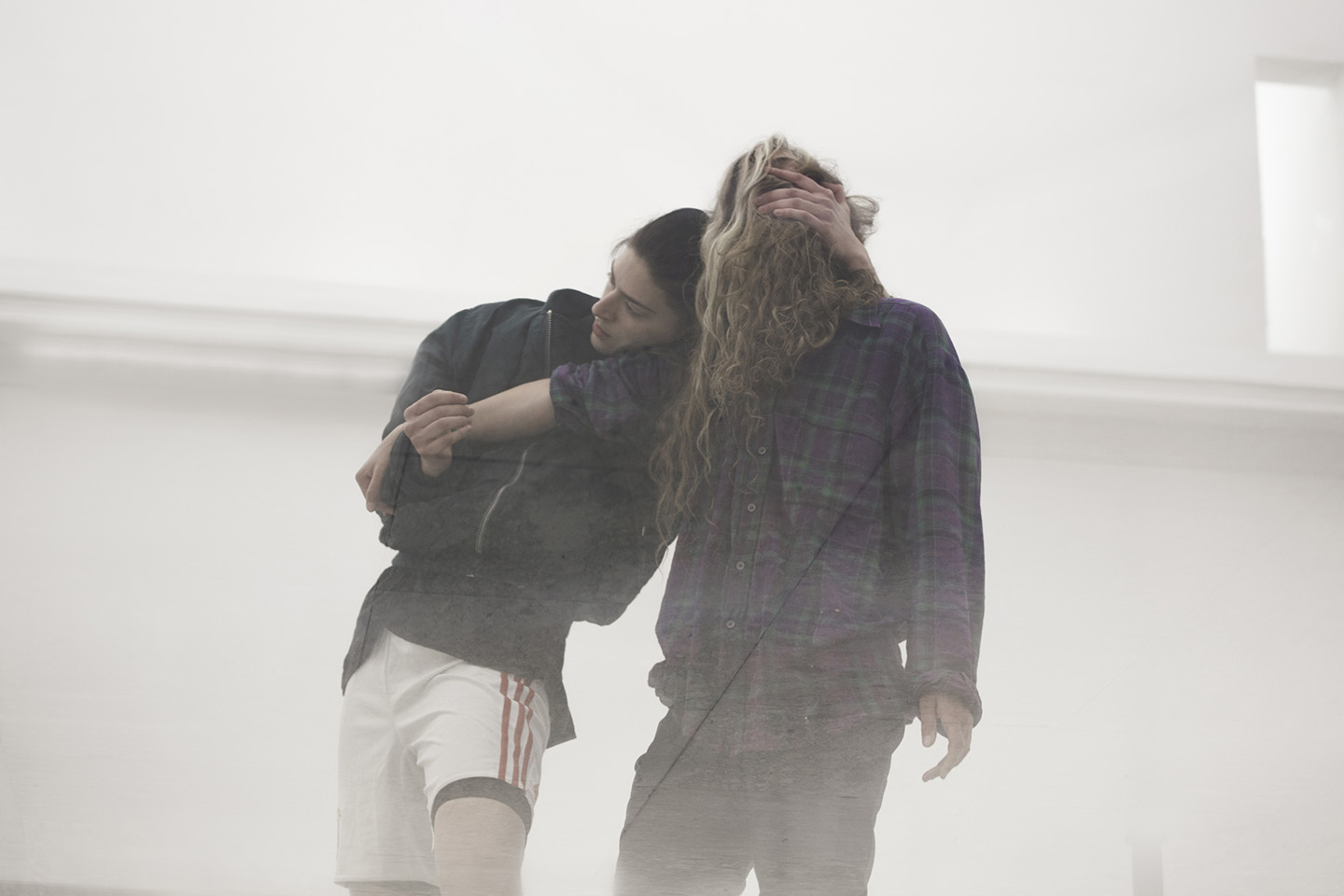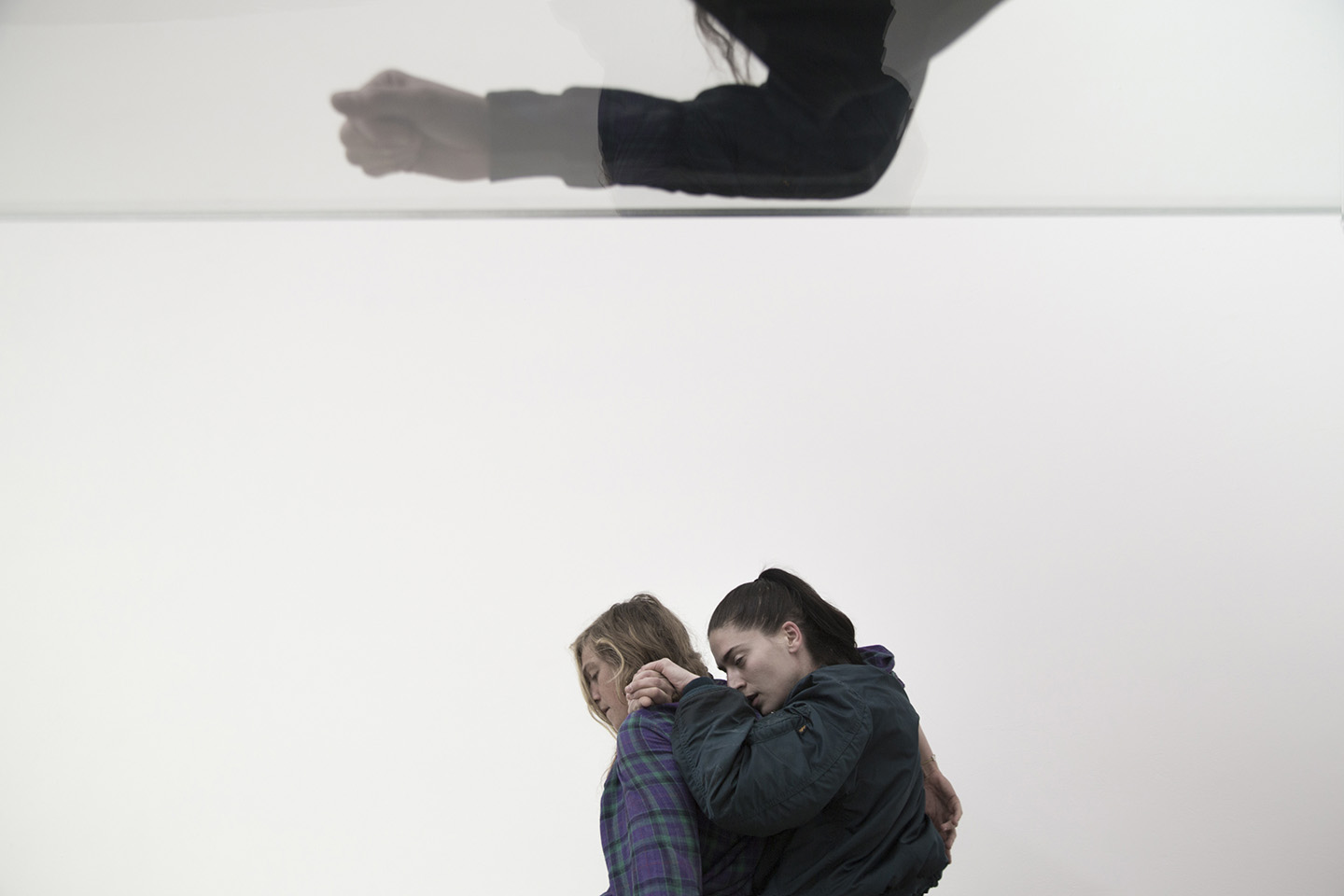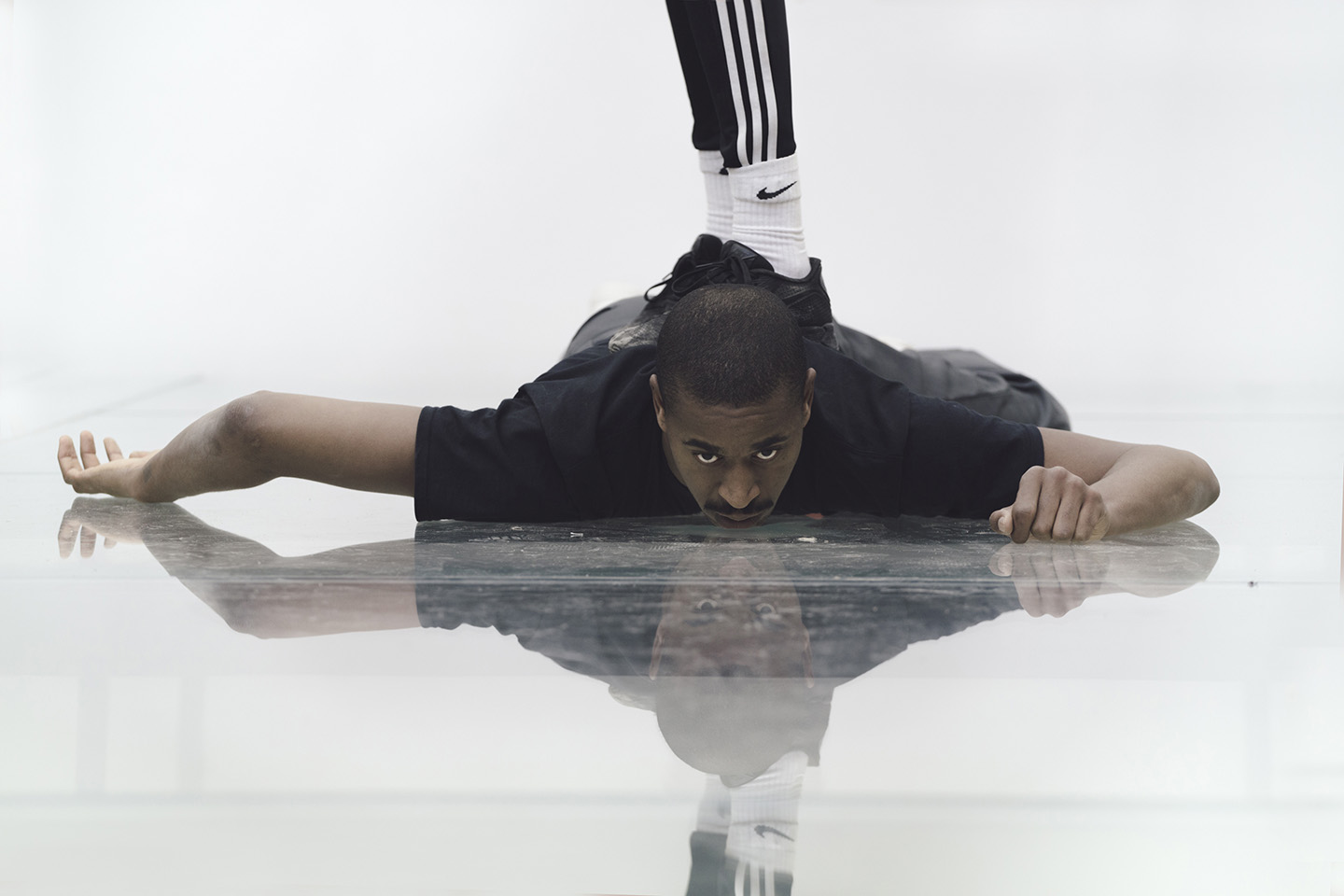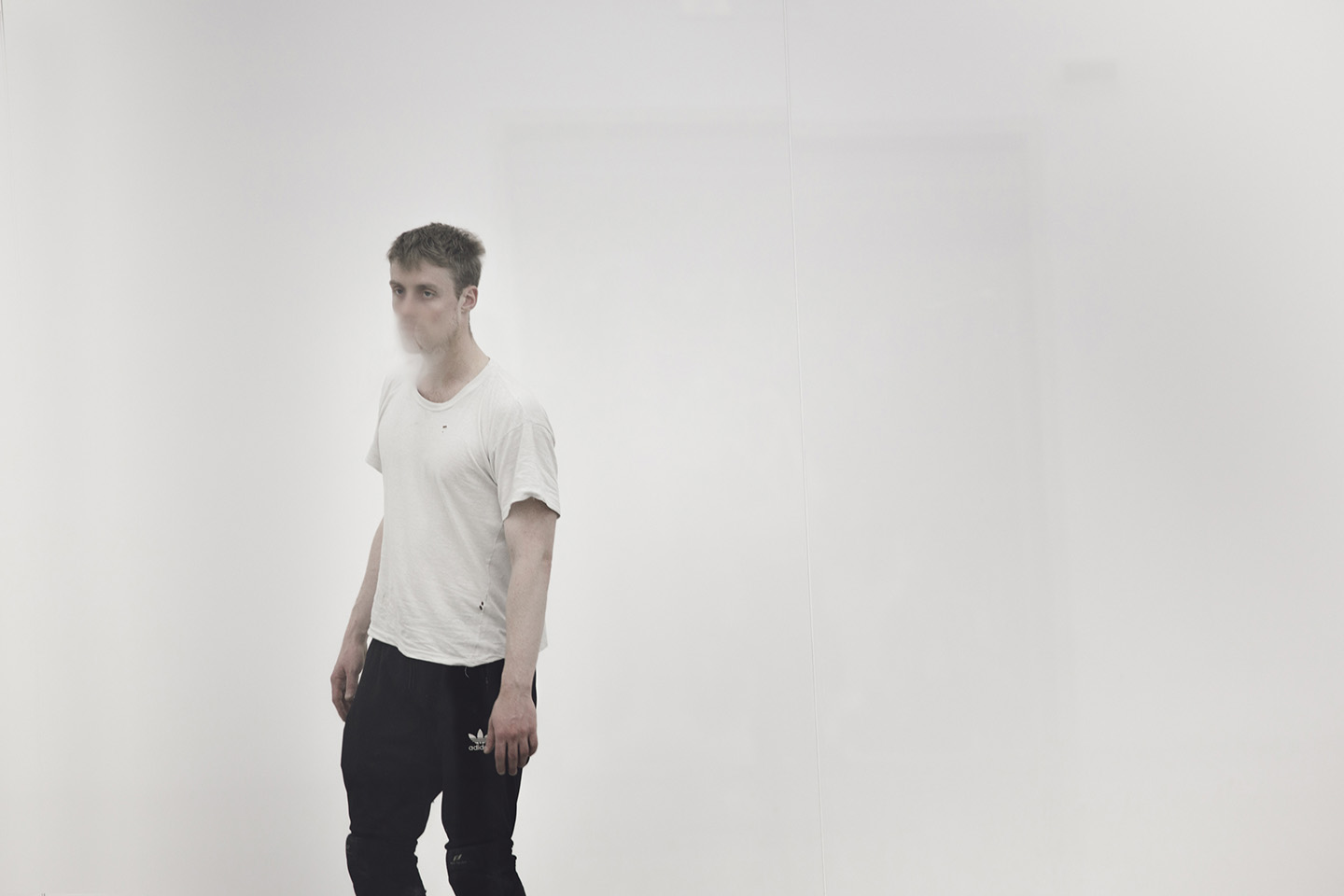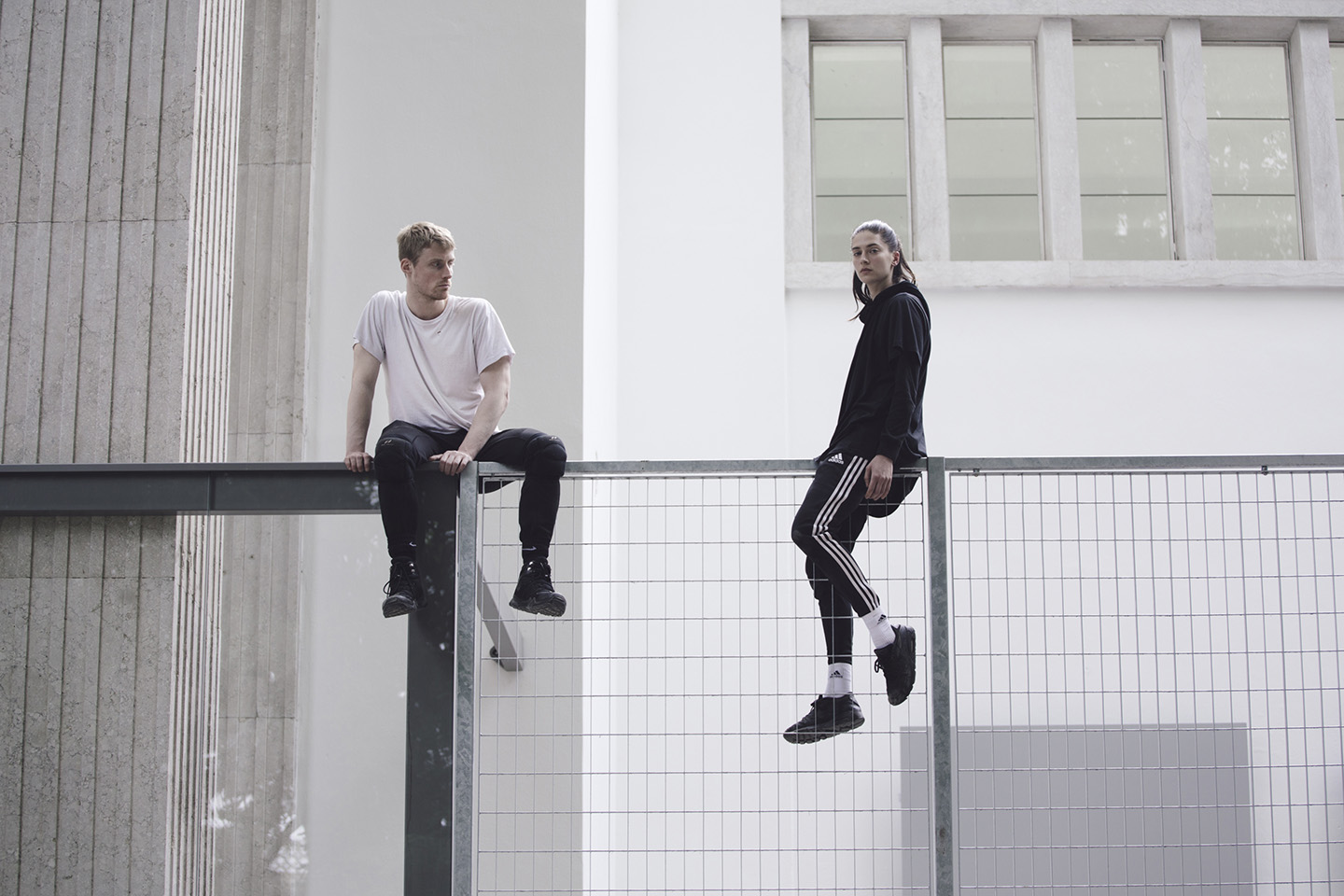 Susanne Pfeffer interviewed by Noemi Smolik
Noemi Smolik: Could you say a little about what informed your decision to pick Anne Imhof for the German pavilion?
Susanne Pfeffer: I spent a lot of time doing research. As part of this process, I also discovered several new artists. The question of what constitutes the now—our contemporary reality—was of crucial importance to me. Today, we are confronted with the far-reaching effects of technological change. A new subject arises that is both hormonal and extremely networked across media. Our perception and our movements increasingly take place in virtual space. The effective mechanisms of power and control are inscribed in the body. I find the extent to which we cede to the capitalization of our bodies, while simultaneously bridling at this process, remarkable. This is a fundamental transformation requiring reactions and responses. Consequently, finding an artistic position that tackles these issues in contemporary language seemed imperative to me. Anne Imhof confronts the brutality of our time with a hard realism. She problematizes the body's connectivity and capacity for resistance; our bodies defy objectification even as they are irresistibly drawn towards their own commodification. Imhof reveals the space between body and reality, the space where personality comes into being. As Paul B. Preciado has shown in Testo Junkie, the contemporary biopolitical body is no longer a one-dimensional surface marked by power, the law, and punishment but a dense interior, a site for both life and political control exerted by means of exchange and communication mechanisms. These discourses are very present in Anne Imhof's work. It starts with her whole approach to the body; it is evident in her use of technology, in the way she incorporates matter and fluids, or in how she conceives of the participants in her performances as individuals. In the end, Anne Imhof was such a compelling choice that I was almost surprised myself.
NS: Imhof stages performances, an art form that appeals to a growing number of young artists. How would you account for this development?
SP: Anne Imhof describes herself first and foremost as a painter. The image she creates encompasses painting, installation art, sculpture, sound, and performance. There is something quite cinematic or virtual in how she brings together those various components. Because of the new possibilities of digital editing and the sheer quantity of visual material in circulation, the significance of the image has changed dramatically. It is no longer about individual motifs or the materiality of a sole image. Rather, the image is always already composed of a panoply of other images. In this regard, I find the concept of the postcinematic quite interesting. In today's world, the camera is itself part of represented and depicted reality. These different levels of pictoriality pervade Imhof's work. In light of the contemporary importance of biopolitics, re-engaging with the body and corporeality will become ever more important. There is an immediacy to performance that affects us precisely because our access to reality is heavily mediated.
NS: It was said that Imhof's performances are "meditations on contemporary power structures". To what extent do you agree with that view? And if so, could you elaborate on it and give an example?
SP: I think that is indeed the case. The body, not least in the way in which it becomes an object of capitalism, is a vector of these power structures. Never before could power be projected with such speed, which makes it harder than ever to pin it down. We need to challenge the new mechanisms of control through new conceptions of the body in order to develop an adequate political language and plan for action. In her performance works, Imhof creates a kind of script that lays out gestures and motion sequences in minute detail. There is a sense that power structures are lurking in the background, invisible to the audience; in this, there are interesting parallels to social codes. At the same time, the performers consciously break with the strictures of the script and begin to improvise. The resulting tension is deeply engrossing. Alongside these moments of other-directedness, the individuality of each performer really comes to the fore. Individuality is key to Imhof's work. It reveals the power structures and encodings at work in society and the manner in which they shape our body through technology and pharmacology. Still, a resistance persists in gestures small and grand. Watching Anne Imhof's performers, you realise that they, too, want to become images. They constantly seem to strive for their transformation into consumable images. Media representation is innate to these bio-techno-bodies: they seem forever on the verge of transformation into pictures ready for consumption, and yet their subjectivity is waging an endless war against its own commodification and objectification.
NS: The androgynous qualities of the performers in Imhof's works have often been emphasised, with some critics even speaking of a "gender-free erotics". What is your take on this reading?
SP: In Angst (2016), various sequences involve shaving, a motion that is as tender as it is political. Sharp razorblades traverse the skin. The performers shave the palms of their hands, their navels—areas that do not necessarily have erotic connotations but are symbolically charged. After all, the navel is arguably the most visible relic of our birth. I think that sexuality today is experienced as something self-referential, belonging to oneself rather than issuing from a relationship to another person. Anne Imhof's work represents a post-gender sensibility.
.
at German Pavilion, Venice Biennale
until 26 November 2017