Mousse 72 TIDBITS
She Is Already Two: Anne Minich
Close
1
2
3
4
5
6
7
8
9
10
11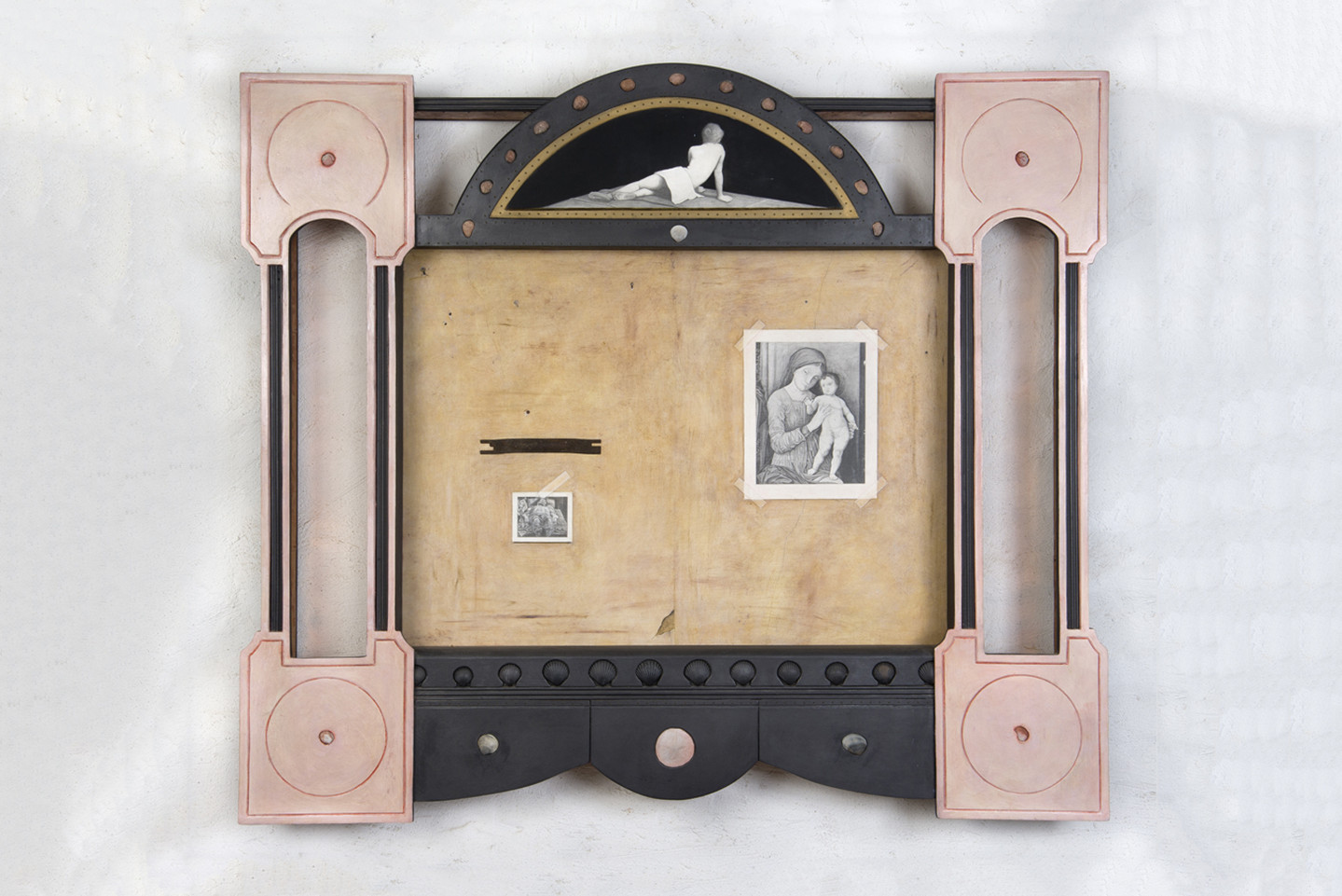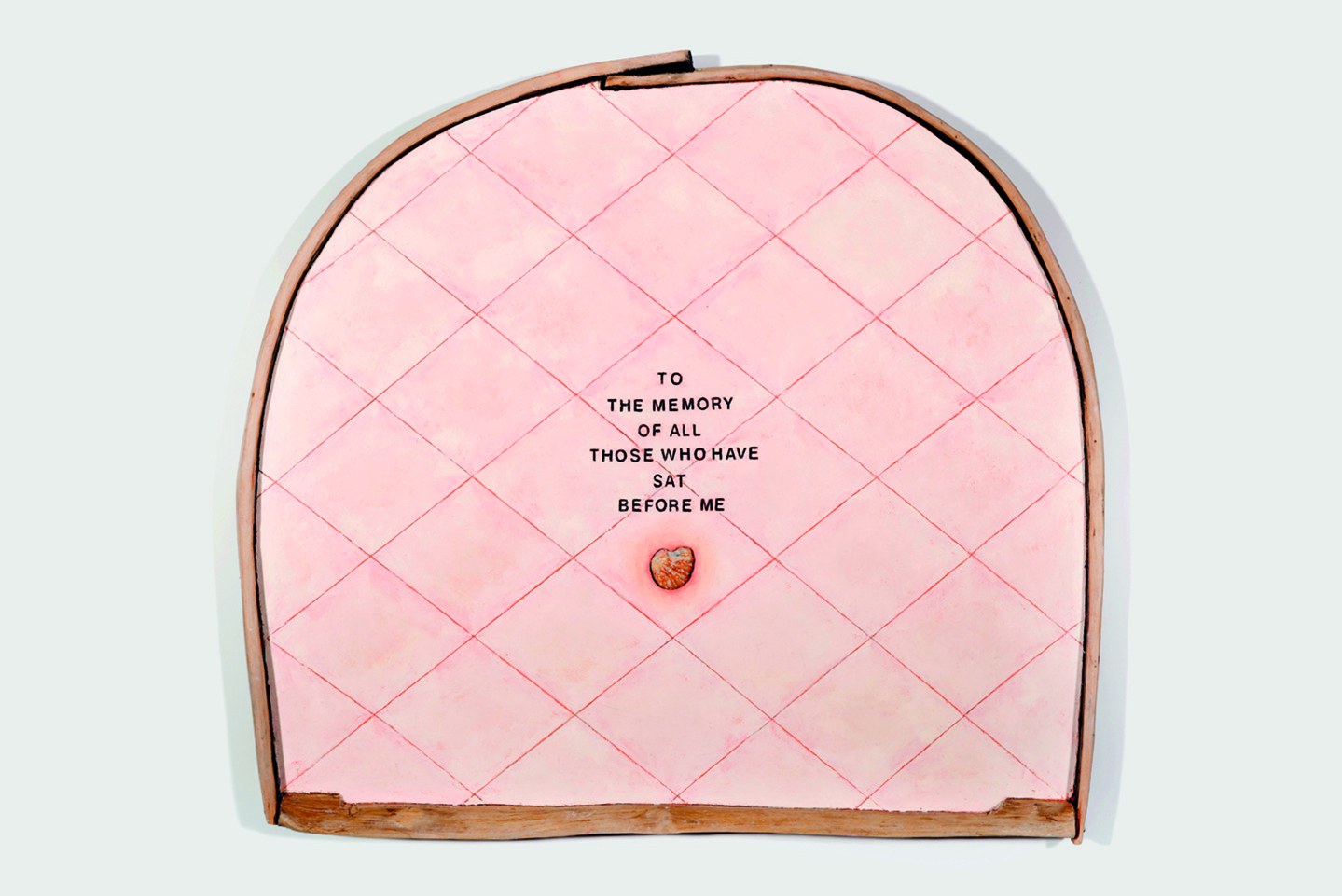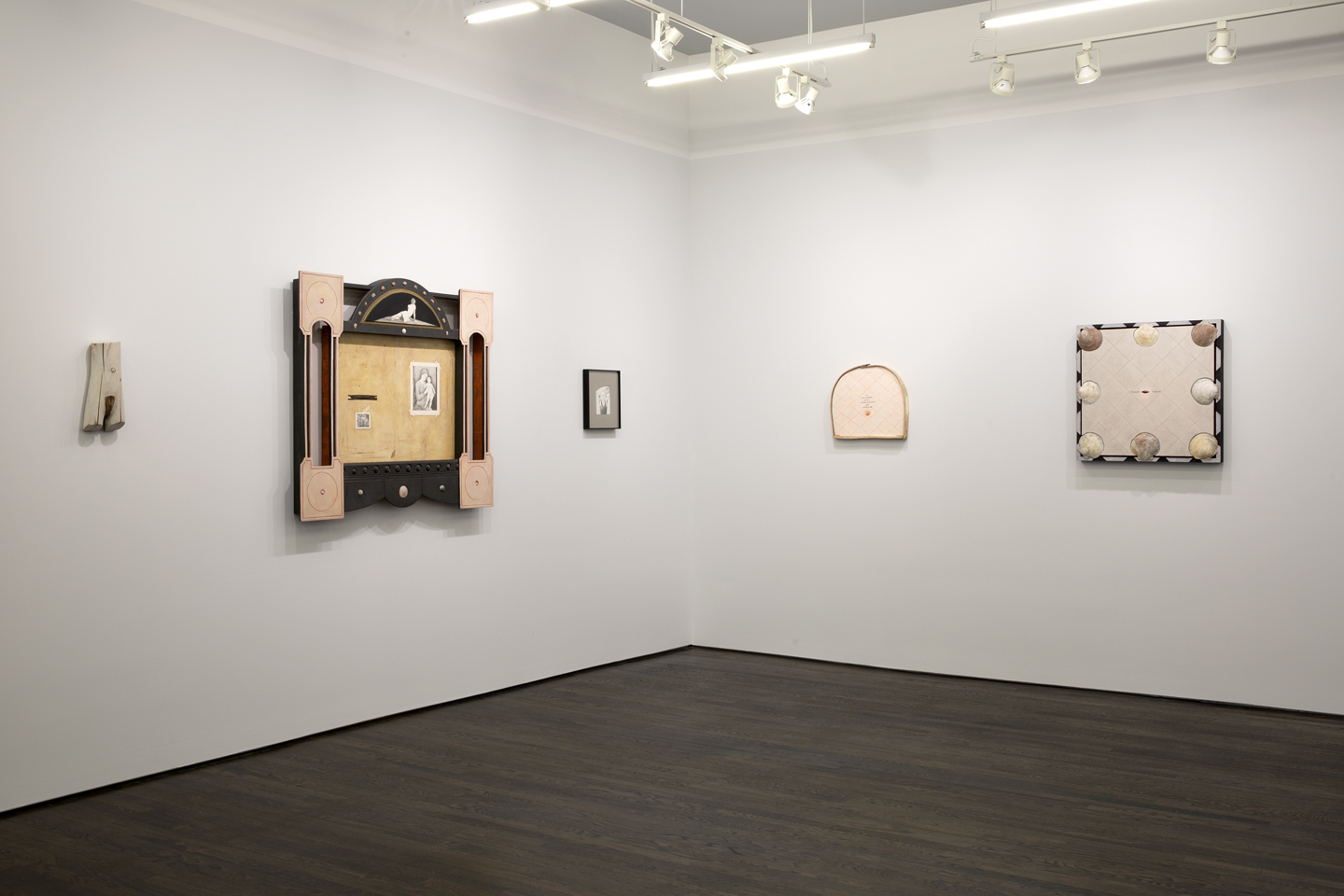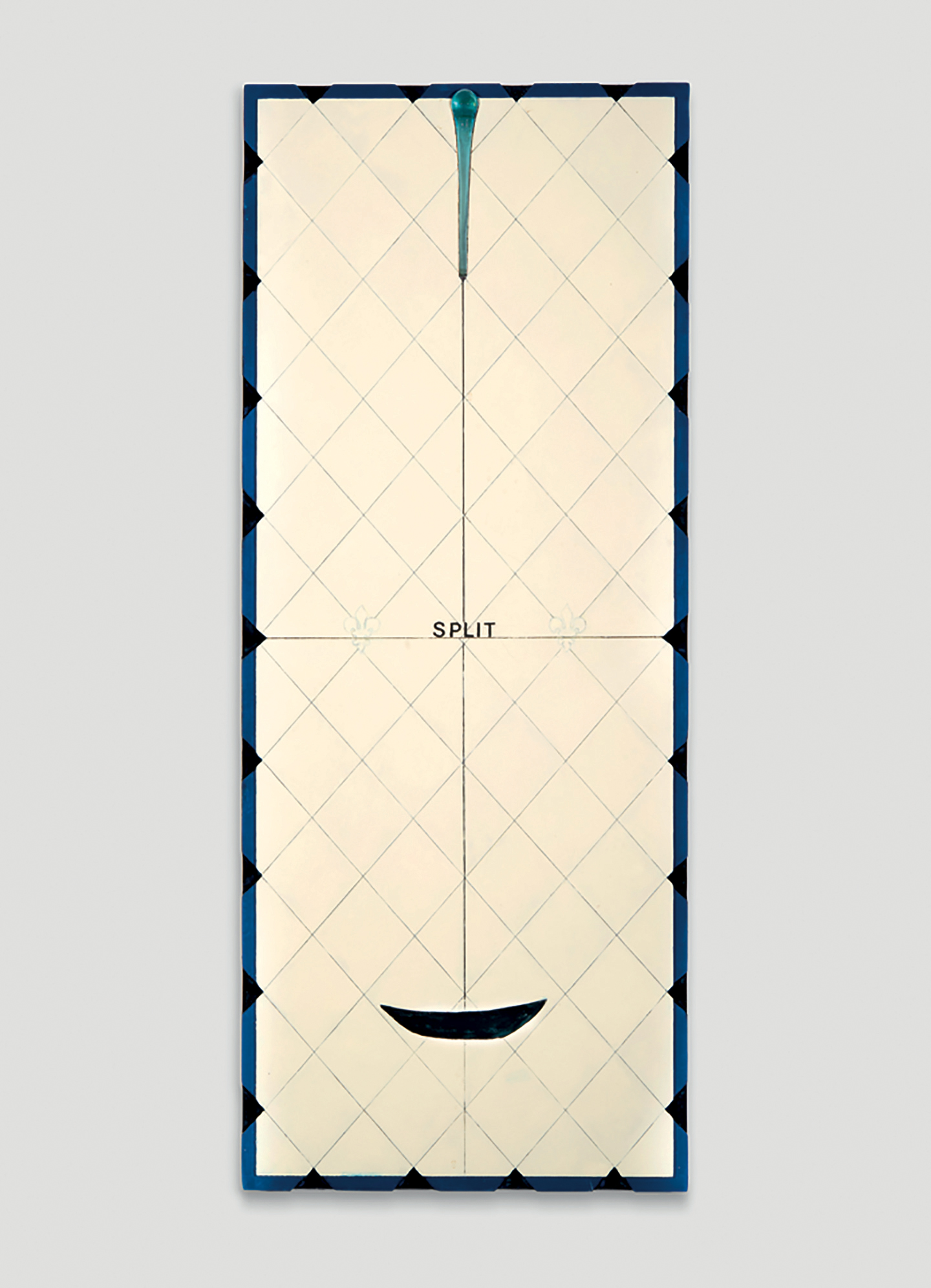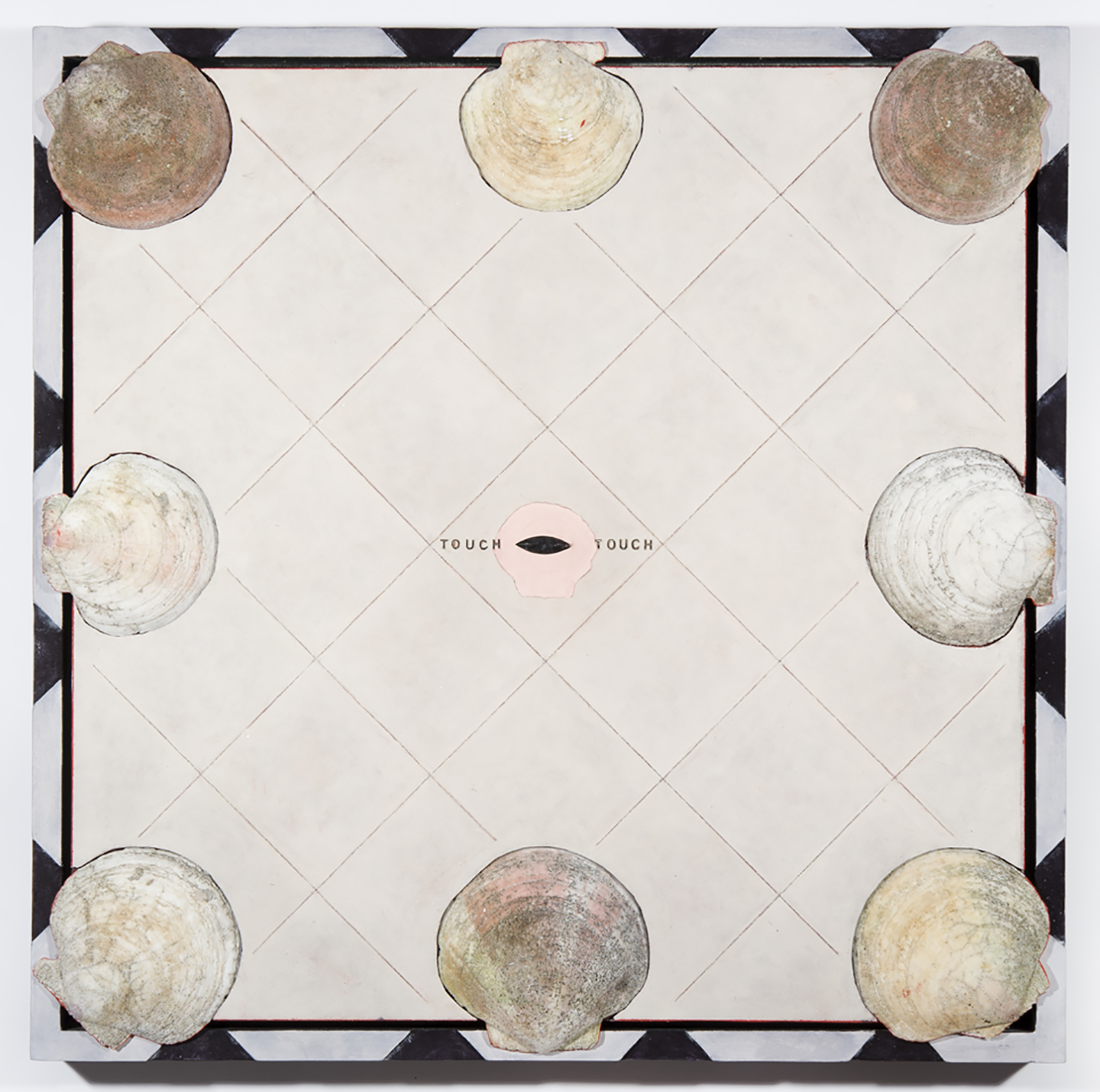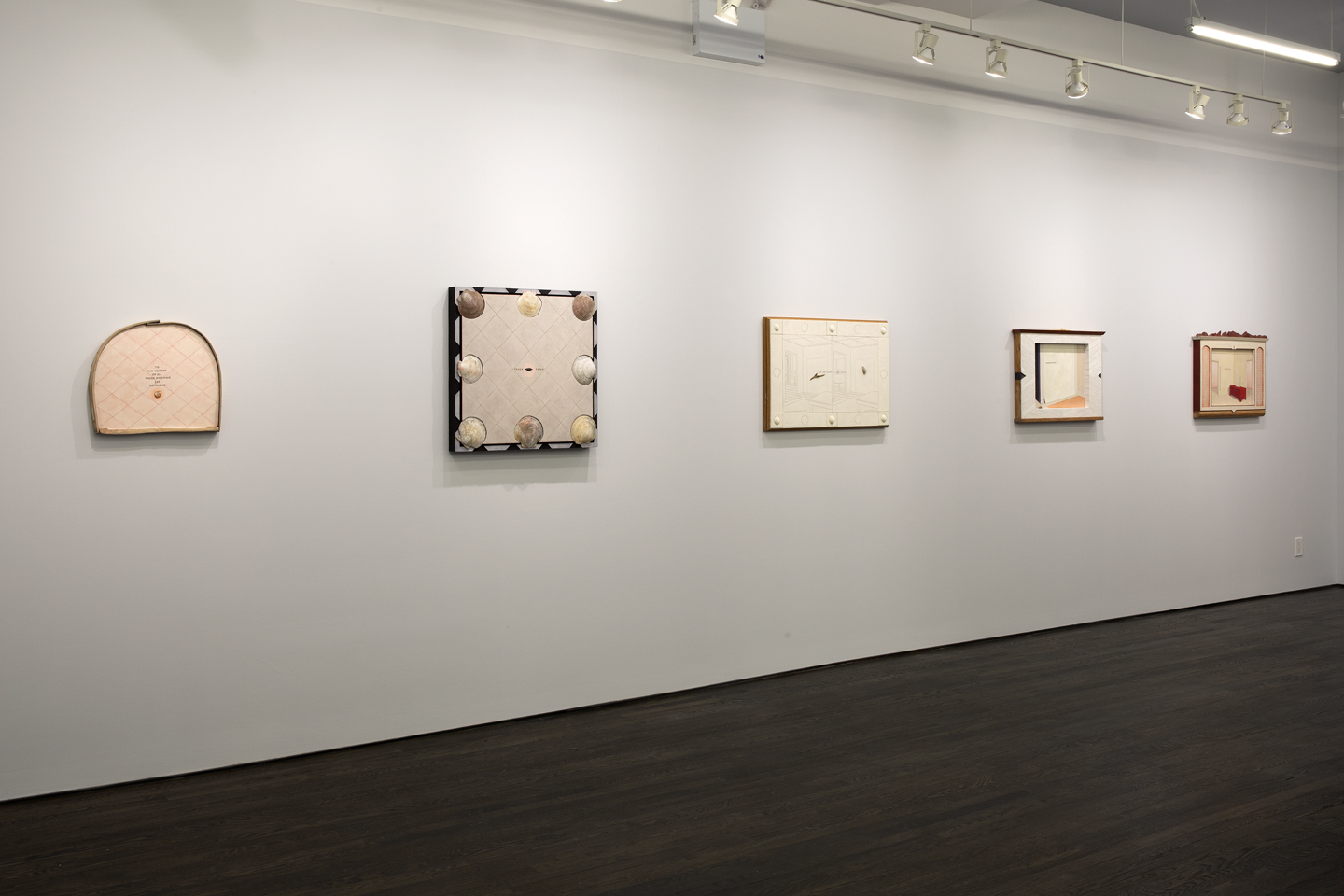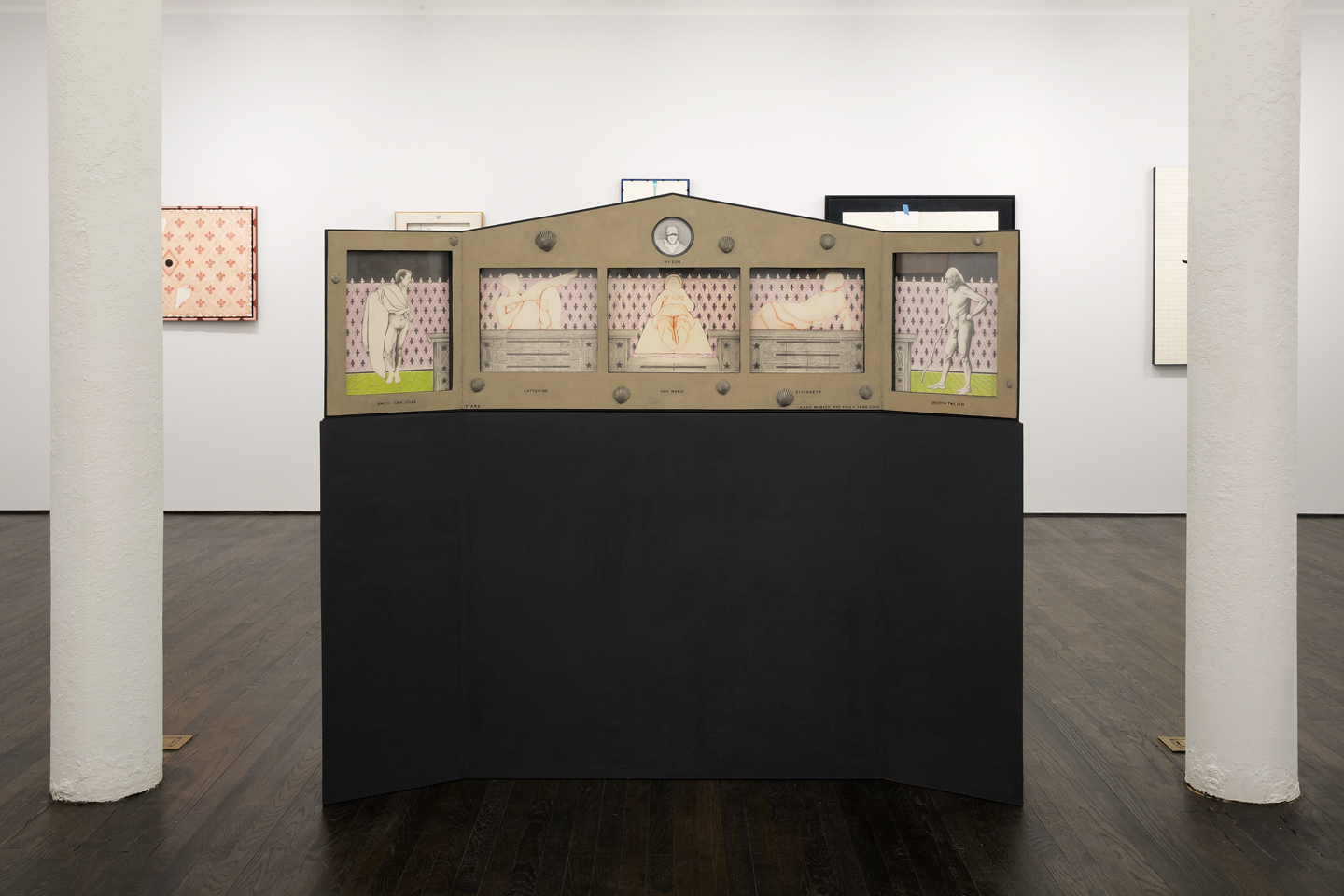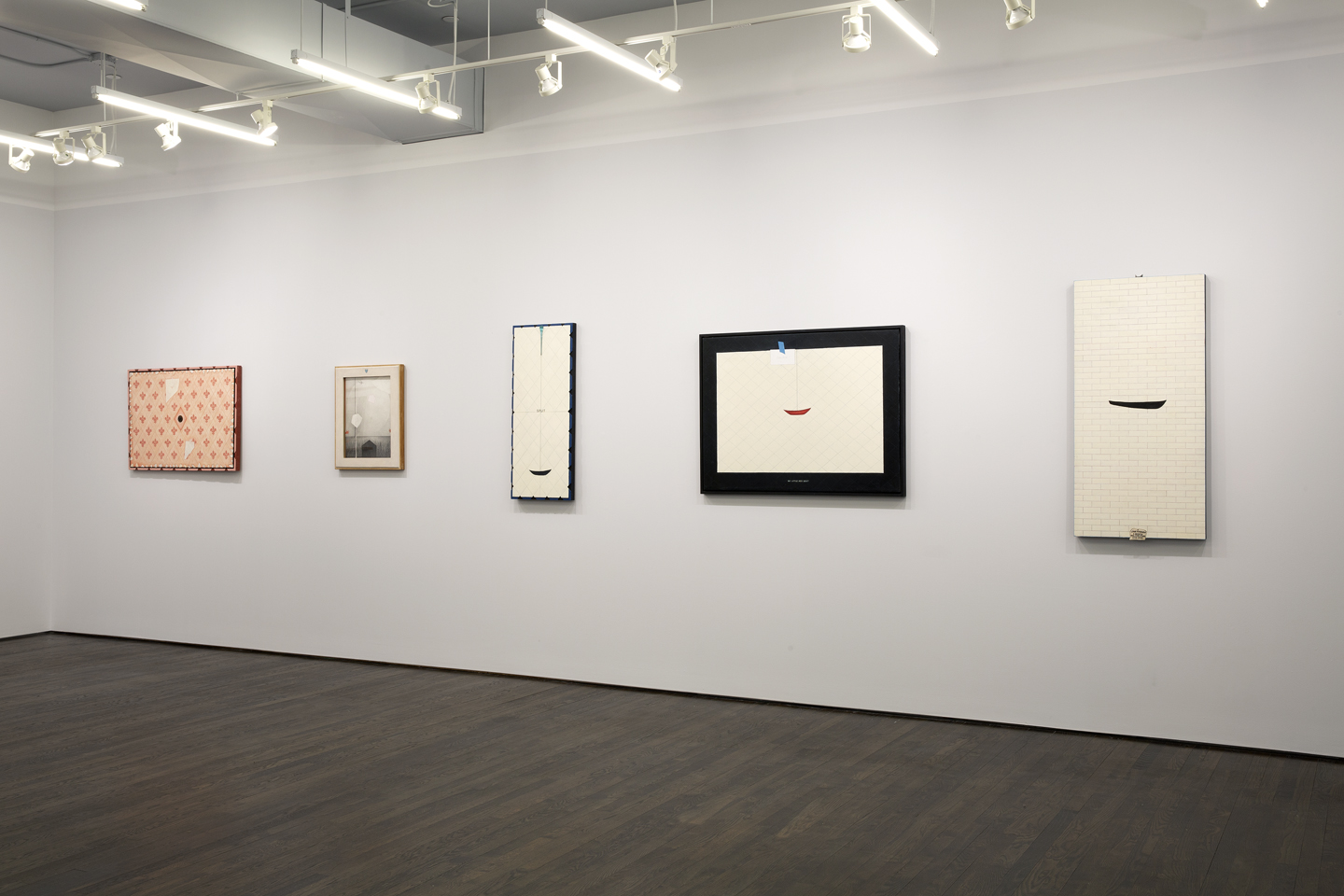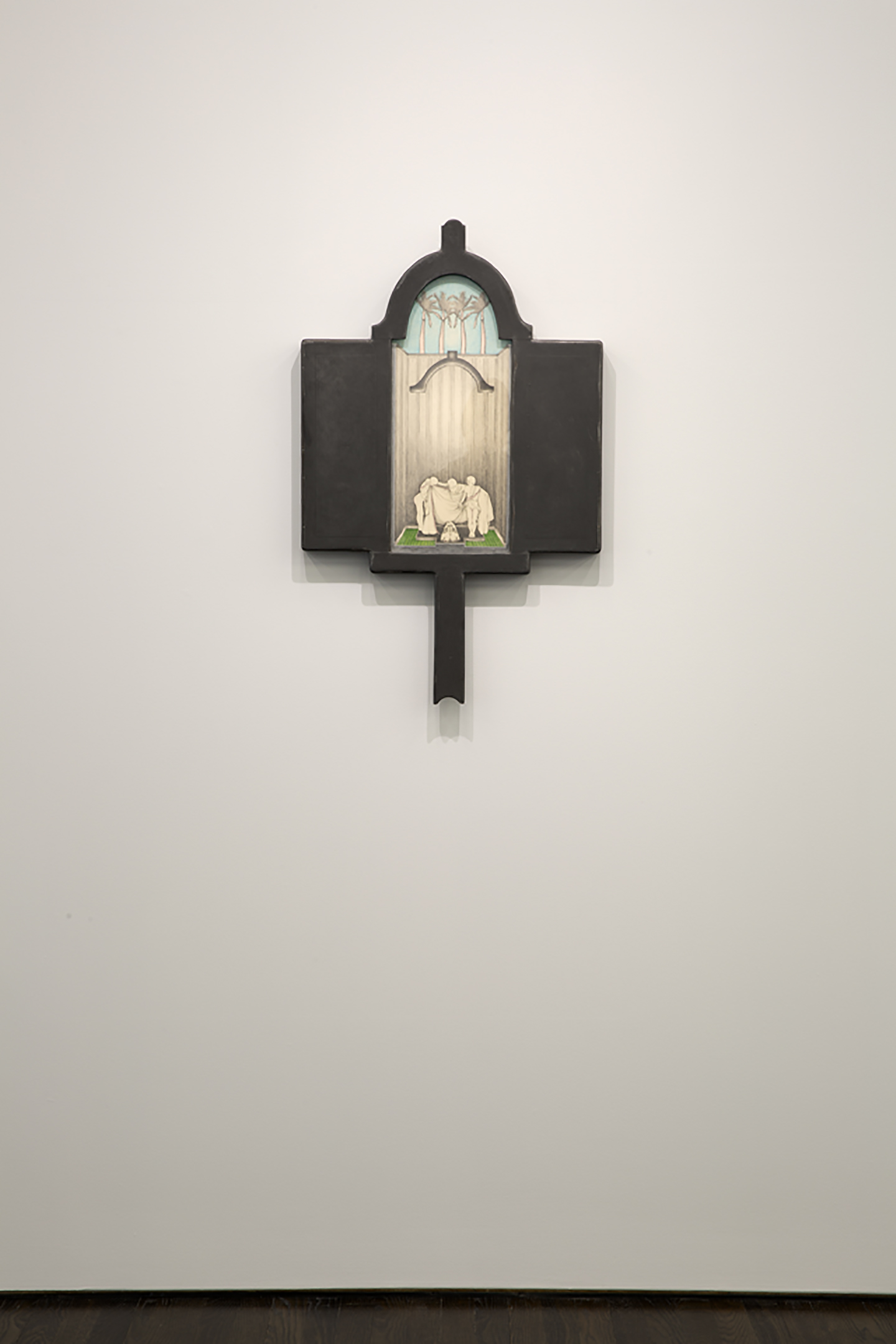 by Caitlin MacBride
Anne Minich is invested in the concept of duality, resisting "the idea that there is one way to be a man or a woman—not just the roles but the physicality."1 Fluidity is everywhere in her work. In the Late Night Drawings, an ongoing series begun in the 1970s, partially nude torsos bear ambiguous genitalia. The figures run a spectrum of androgyny, with varying types of lopsided labia seeming to morph into partial phalluses. Likewise, Minich's paintings of boats often have a piece of bone, wood, or stone placed within them, which Minich says "represent the clitoris but are made of bone because they are also little penises."
In winter 2020, White Columns, New York, mounted a survey of Minich's work from the last four decades— her first solo show in the city since the 1980s. While much of her practice involves painting, the works have a uniquely haptic, sculptural quality thanks to the found objects such as stones, sticks, shells, and remnants of discarded metal built up on their surfaces and/or frames. The White Columns presentation also included her delicate graphite drawings. All the works manifest a handful of visual themes that have followed her for years: the aforementioned sailing boats and ambivalent sexual organs, the outline of her once-shaved head, empty interiors, and landscapes that resemble grassy marshlands. Fall Landscape (Weehawken) (1994-1996) is a simple graphic painting that includes two curved lines meeting under what seems to be a bridge. The words "I" and "Thou" are on opposite sides, and "Weehawken," the name of the New Jersey town where Minich once had a studio, is carved below. When I first saw the touching curved lines, I was reminded of the words of Luce Irigaray in This Sex Which Is Not One (1977): "Woman 'touches herself' all the time, and moreover no one can forbid her to do so, for her genitals are formed of two lips in continuous contact. Thus, within herself, she is already two—but not divisible into one(s)—that caress each other."2 Minich has lived her life identifying as a female artist and exploring the gender duality and fluidity she feels within. Her work makes evident that the caress Irigaray speaks of is sly, humorous, and unavoidable; it affirms her assertion that no one can forbid this plurality, nor a woman's pleasure in it.

When I asked her if giving birth or motherhood in general had affected the content of her work, Minich told me: "Motherhood was something that happened because I wasn't making art at the time. I can't imagine not having my three children. The experience of 'giving birth' has little or nothing to do with my making art beyond an ongoing series since the 1970s that refers to my wacky belief that no male was involved in their conception. I say this with a sense of humor, but the drawings are serious and the idea has made for some good imagery." She notes that in regard to gender, "Believing that I contain both, and the fact that I allow both to function, is what gives power and intelligence to the work."

Much of Minich's art reflects, as she puts it, "a desire to build things that are containers." While this is true of the way she constructs the surfaces of her paintings, I also read it as an impulse to compartmentalize, stemming from the way she's organized the many aspects of her identity. Designing a way to contain the domains of female and male, mother and artist, painter and sculptor, involved figuring out how to live with them all at once. This ability to have it both ways didn't always come easily to Minich, who left art school in 1955 to get married, and then left her family in the early 1970s to pursue art again. In a recent work, OBJECT POET (2019), the painted shape of her head is surrounded by a grid with sixty-four objects embedded in the wood surface. OBJECT POET reads a bit like the board game Operation, but conceived by a poet, with perfectly sized compartments for sea glass, metal scraps, or ceramic shards. A thing built as a container for all the pieces of her life.
1.  All artist quotes are from a conversation with the author on May 2020.
2.  Luce Irigaray, This Sex Which Is Not One (1977; repr., Ithaca, NY: Cornell University Press, 1985), 24.
Anne Minich's (b. 1932, Philadelphia) highly idiosyncratic, exquisitely constructed works often incorporate religious iconography and employ colloquial humor to explore her preoccupying concerns of gender, sexuality, friendship, and mortality. In 2020 she had a solo show at White Columns, New York, and a two-artist presentation at the Episcopal Cathedral, Philadelphia. Minich's work has been included in recent group exhibitions at Fleisher/OllmanGallery, Philadelphia (2016), and Jack Barrett Gallery, New York (2019), and was the subject of paired solo exhibitions at the Pennsylvania Academy of the Fine Arts, Philadelphia (2017). Minich's work is in the collections of the Walker Gallery, Bowdoin College, Brunswick; Bryn Mawr College Special Collections, Pennsylvania; and the Pennsylvania Academy of the Fine Arts, Philadelphia. Minich lives and works in Philadelphia.
Caitlin MacBride is an artist and writer based in New York. She received her MFA in painting at Bard College and holds a BFA from RISD. MacBride has had solo shows at Chapter NY, New York; Real Fine Arts, New York; and GRIN, Providence. She has appeared in group shows at Fisher Parrish, New York; Greene Naftali, New York; Zach Feuer, New York; Jack Barrett Gallery, New York; and Hesse Flatow, New York, among others. Her work has been written about in Modern Painters, Artforum, and New York Magazine. She has had residencies at the Salzburg Summer Academy; Lighthouse Works, Fishers Island; Offshore Residency, Maine; and the Freehand Fellowship Residency, New York.