EXHIBITIONS
Annette Kelm and Darren Bader at Andrew Kreps Gallery, New York
Close
1
2
3
4
5
6
7
8
9
10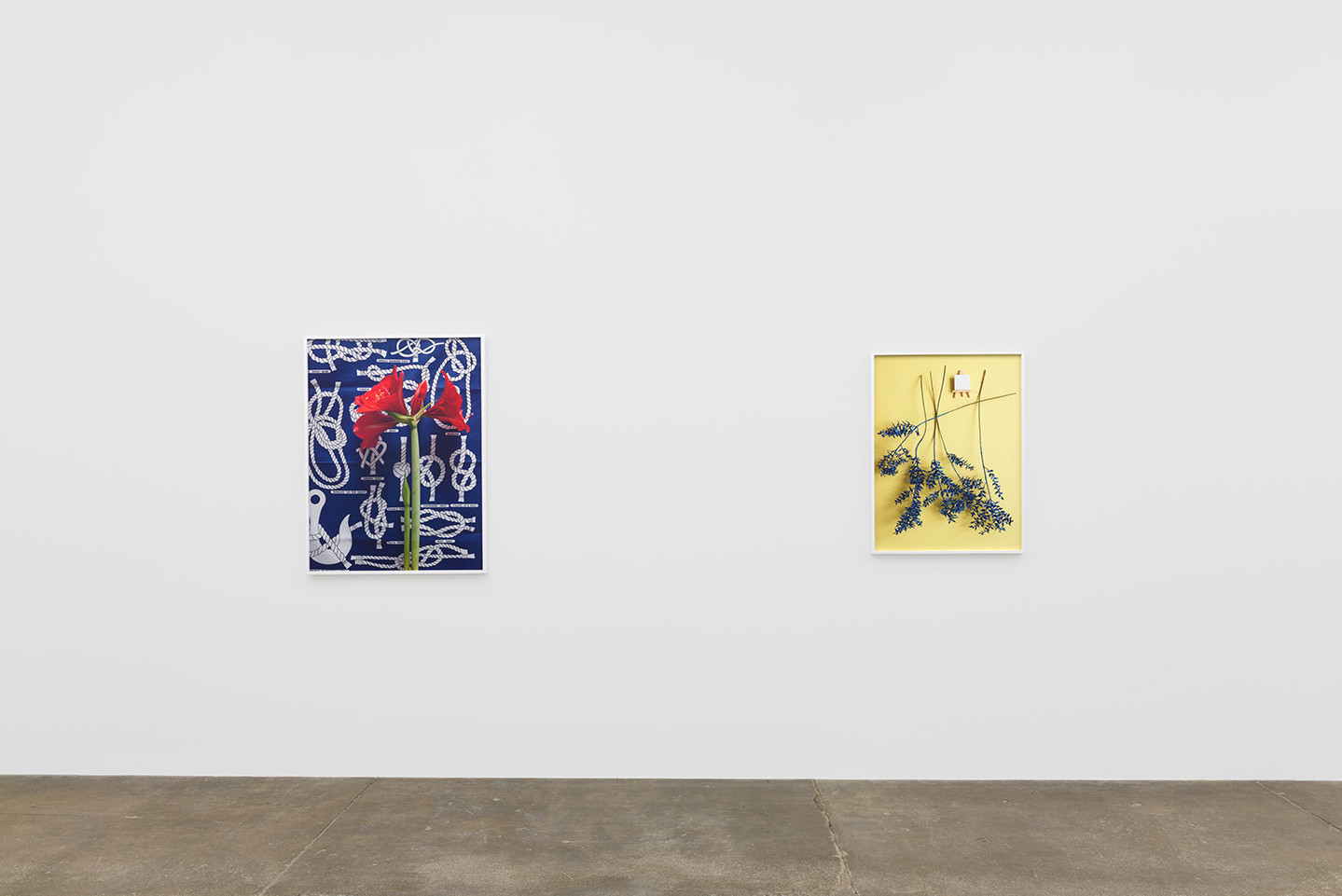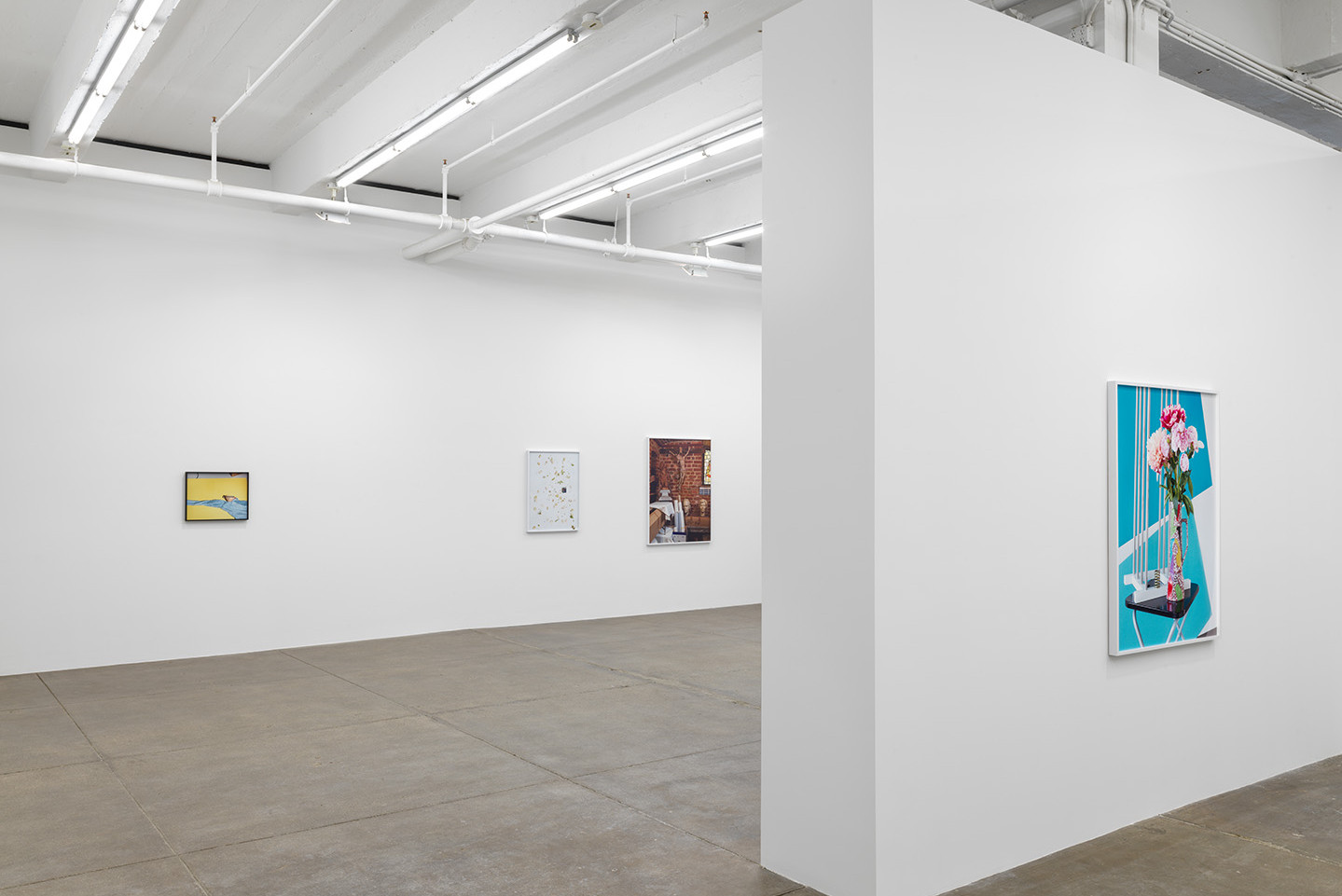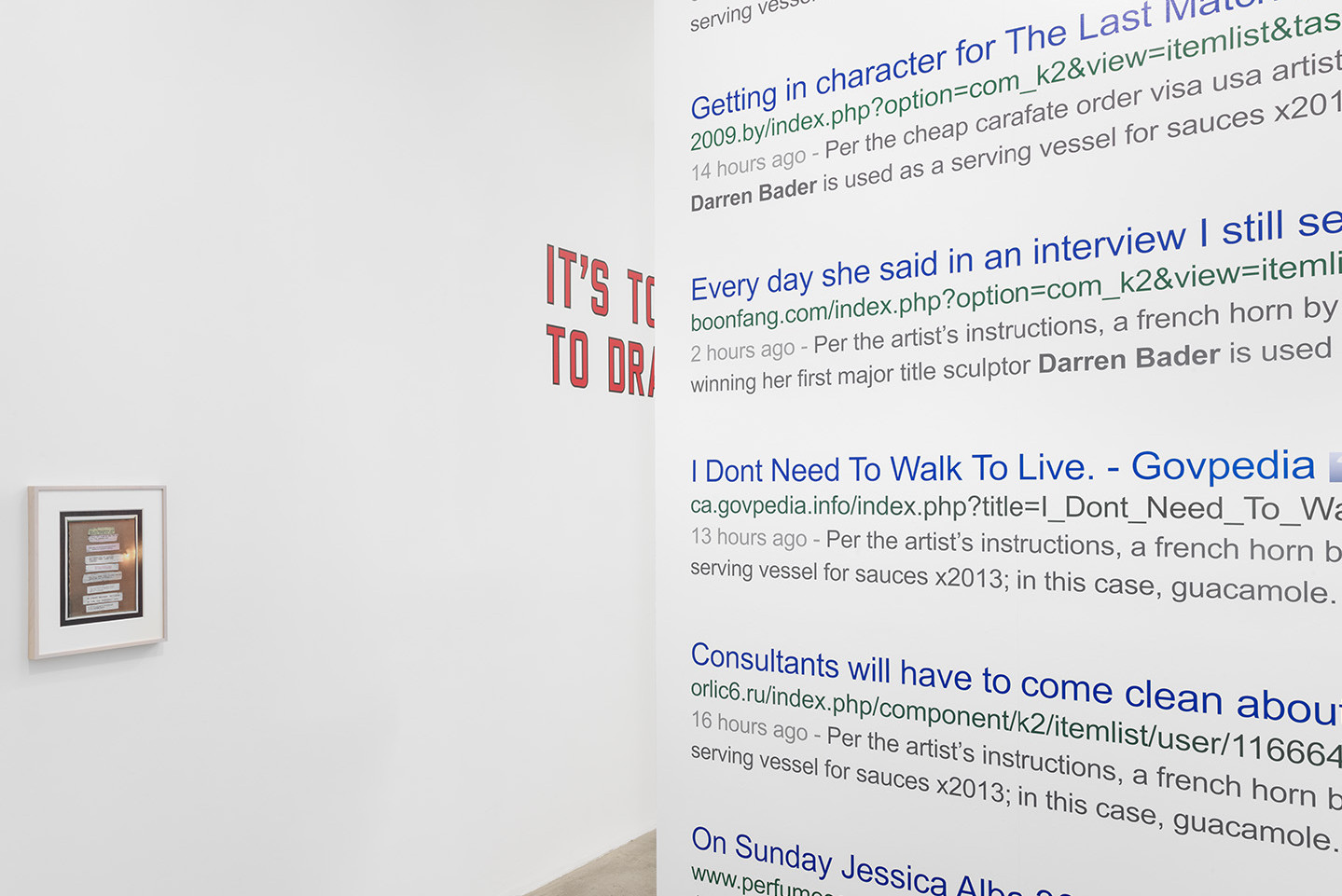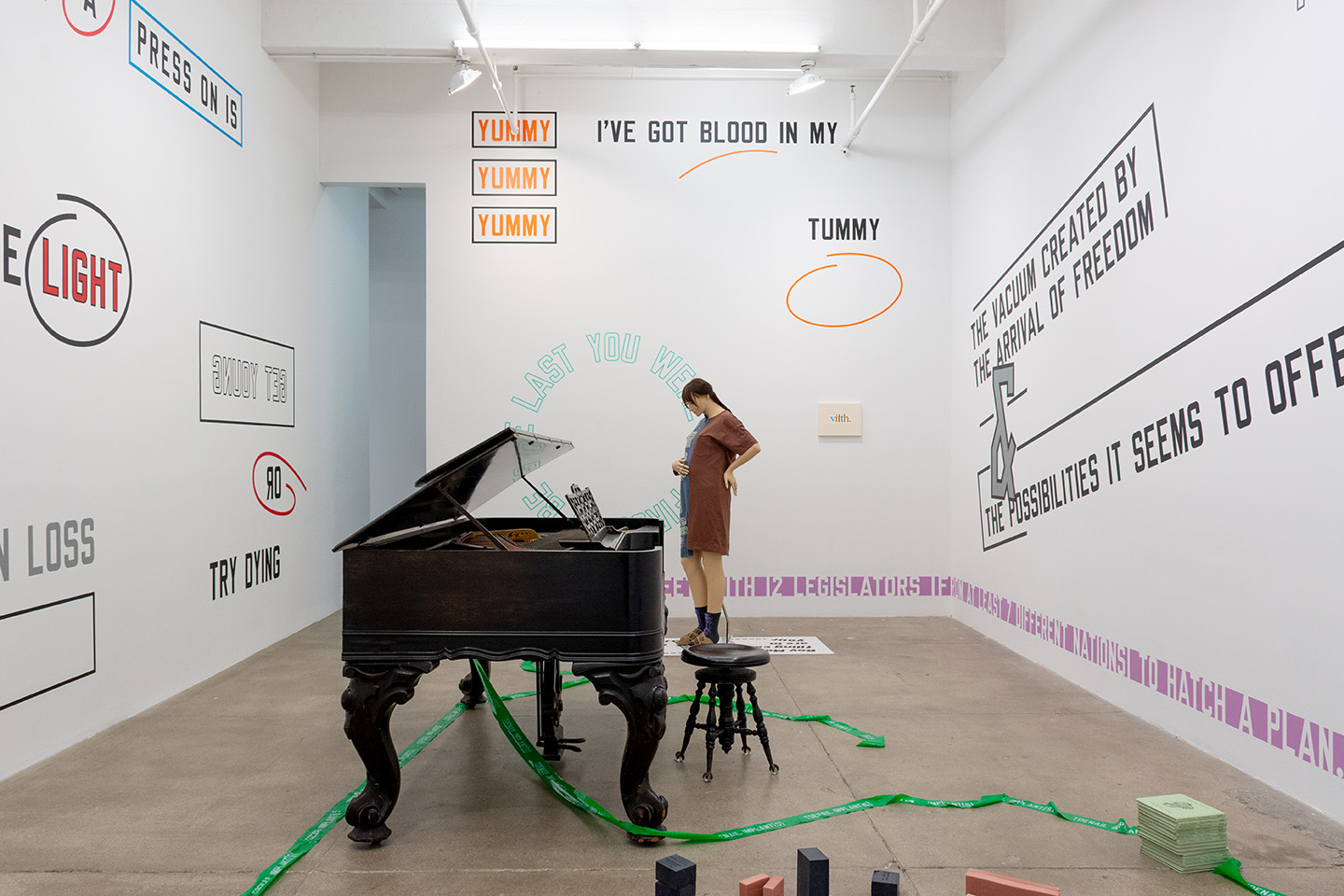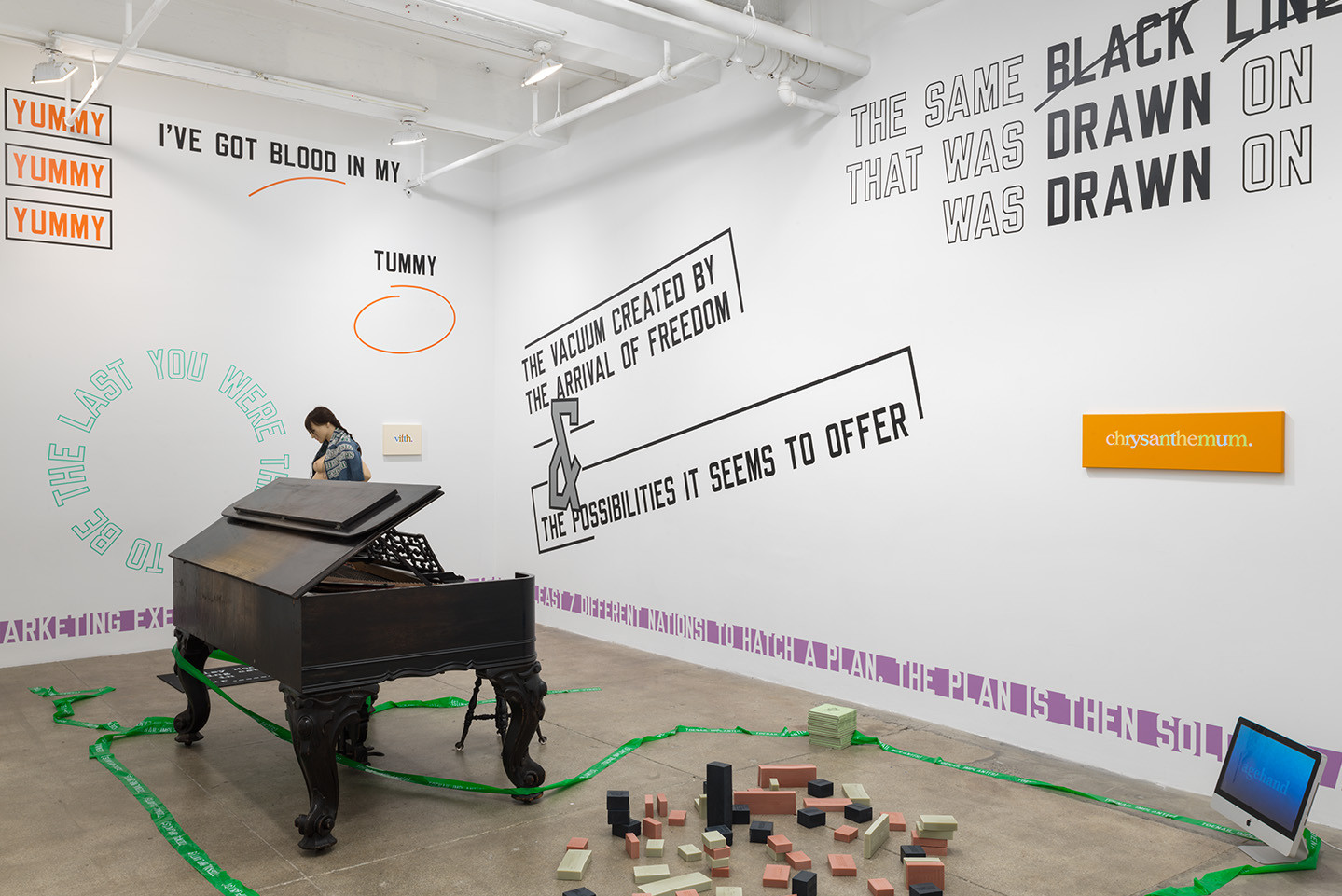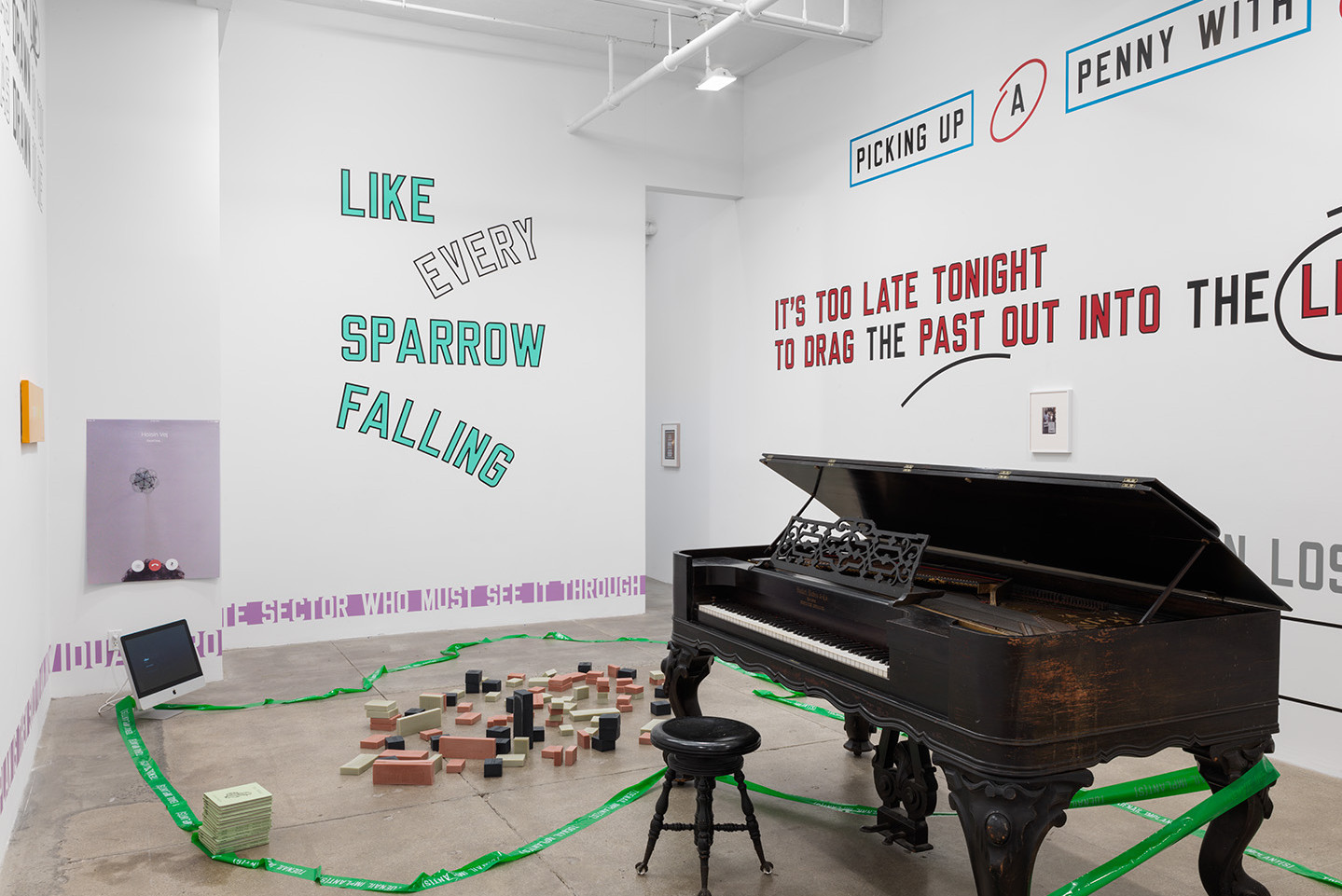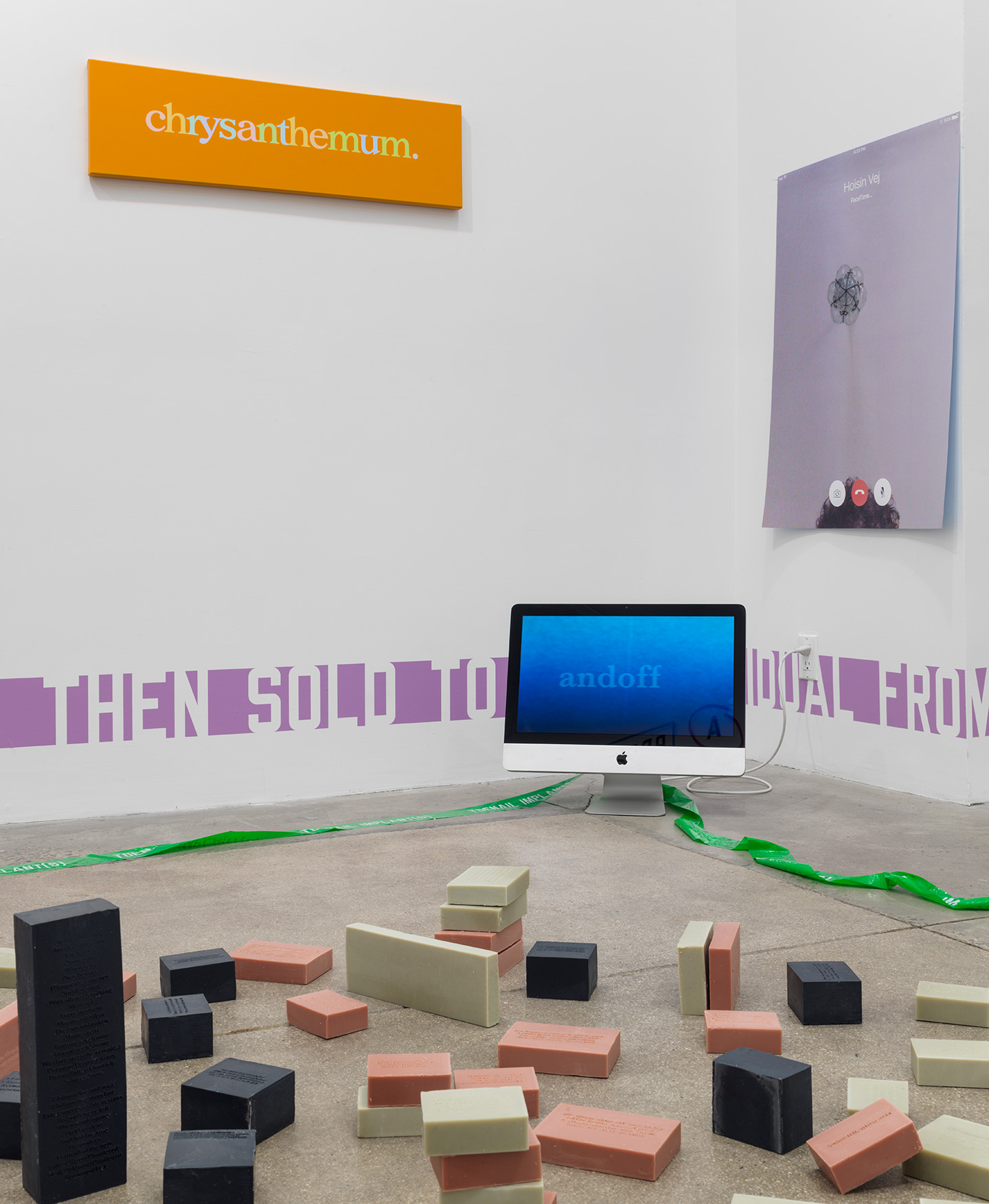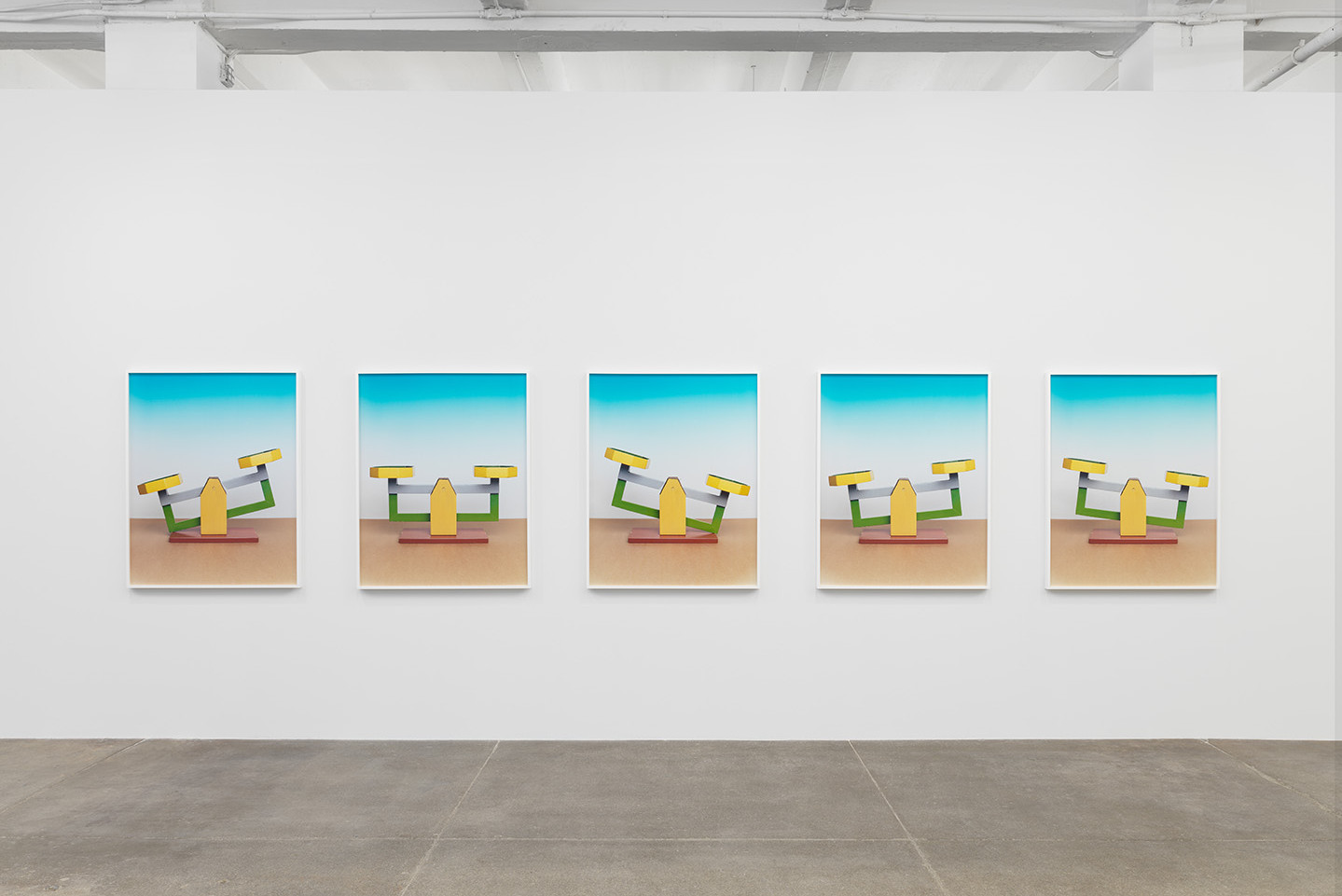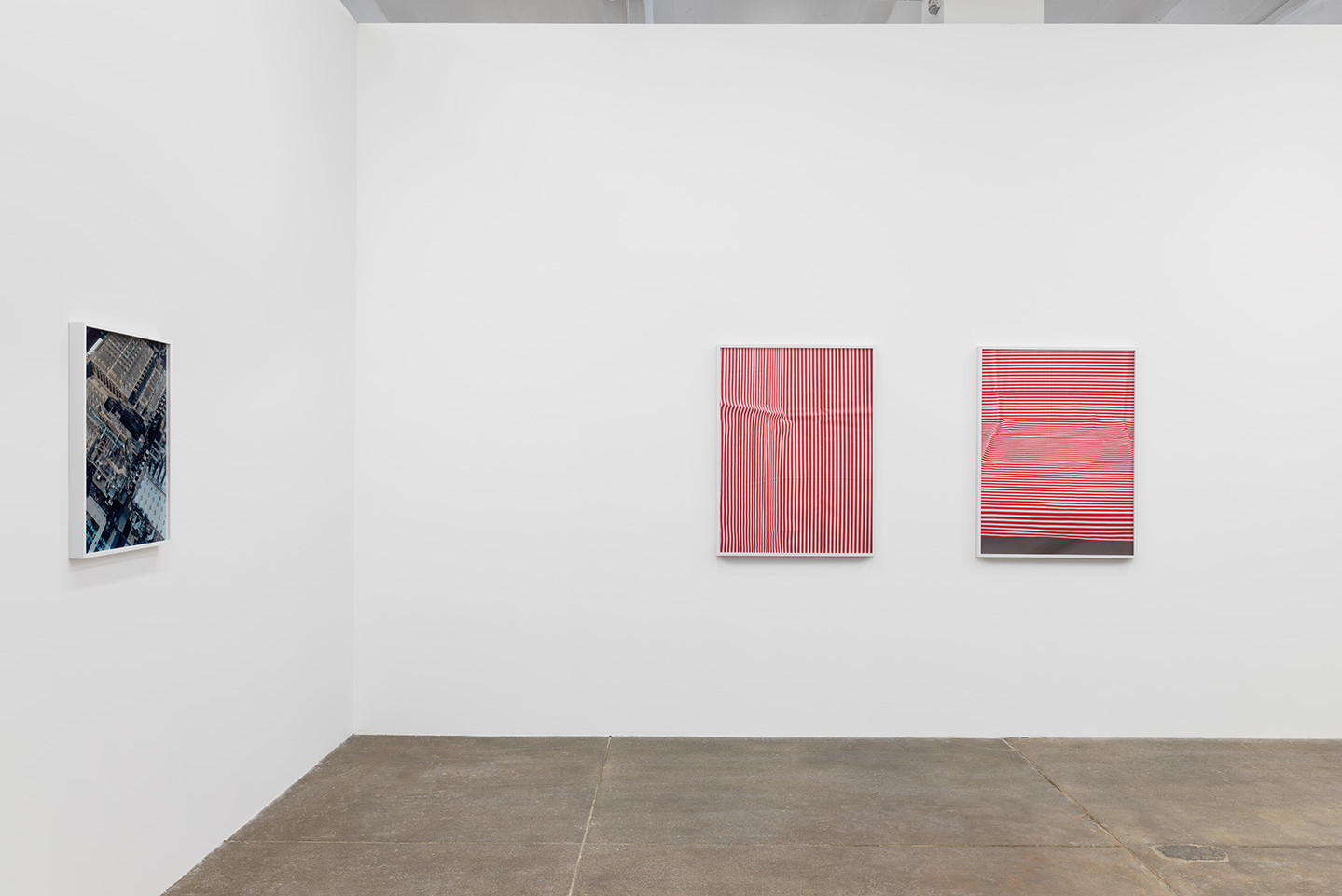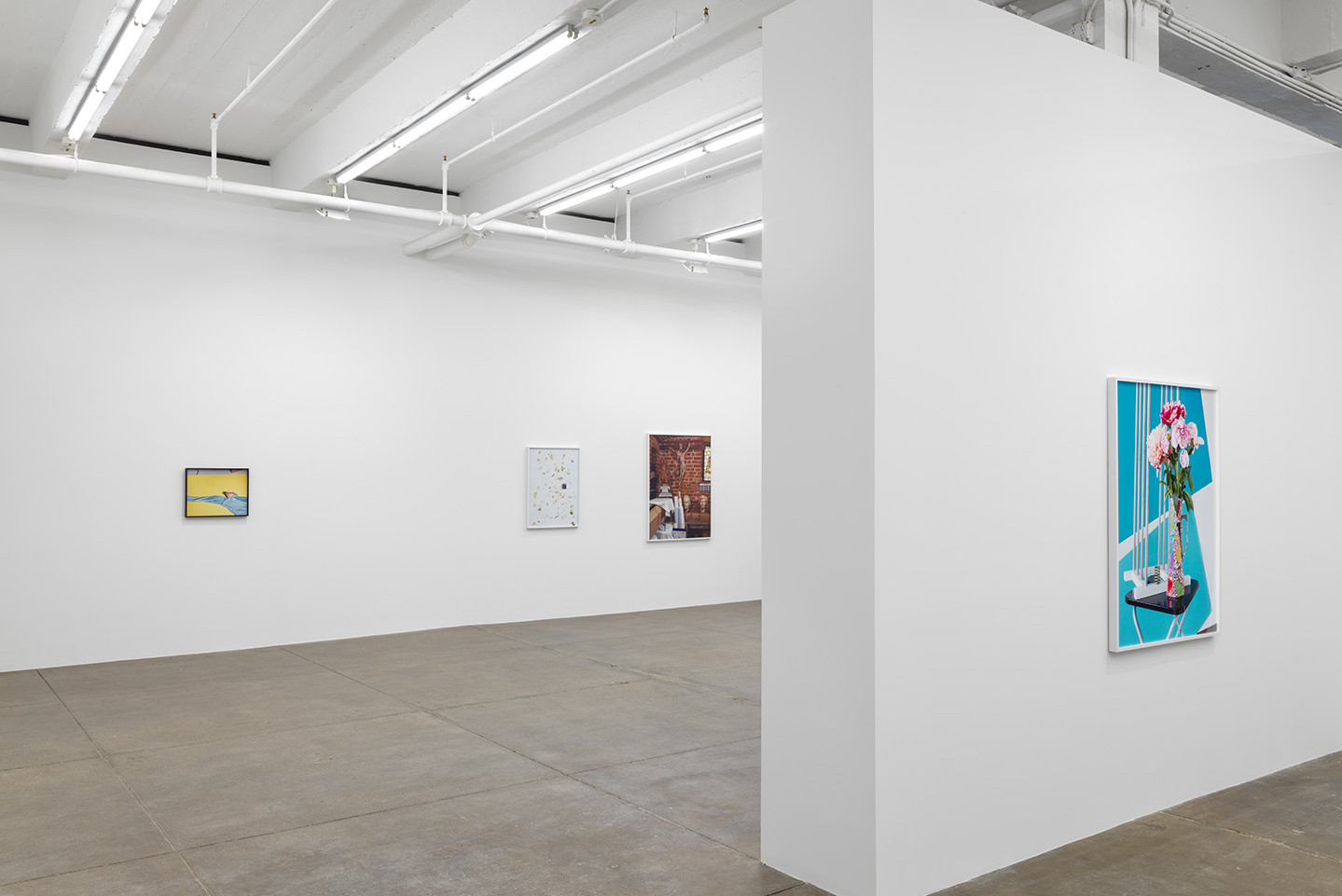 Annette Kelm "Knots"
Andrew Kreps Gallery is pleased to present Knots, Annette Kelm's fourth solo exhibition with the gallery.
In her work, Kelm is interested in the function of objects and the nature of their representation, typologies, mass production, design, and technology. Her photographs often conflate several genres into single images, or develop single motifs across serial images to combine a variety of artistic, historical, and cross-cultural references.
For the works in the exhibition, Kelm utilizes fancy and unusual textile backdrops to address questions of textile design as a form of visual language, and the representation of global trade routes. In Good Morning an unfolded, generically printed table napkin salutes the viewer in English, French, Spanish, and German – the four suns shining brightly behind the words. Small flower blossoms and the thick black cable of a flash unit cover the napkin, alluding to the studio technique behind the image, which is a recurring theme in Kelm's photographs. The fold becomes an investigation of its own here as in Red Stripes, where mass-produced textile objects are unfolded or refolded.

Juxtaposing solid and ephemeral objects, nature and consumer culture is another central motif in Annette Kelm's work. Often contrasting symbols of wealth and of ephemerality, her images can be understood as contemporary interpretations of Vanitas still-lifes. In recent years, Kelm began to combine flowers with currency notes, such as in Home Fountain or in Leaves where autumn leaves slightly cover a stash of dollar bills. In Gems a small book about Gemstones and the delicate leaves of a perennial honesty plant lay atop a dotted background resembling Photoshop desktop backdrops. The illusion of space and materiality remains a basic theme in Kelm's work in the use of currency notes and other mercantile objects. Found Object (Balance), depicts a wooden model of a scale targeting the problem of the lack of material relation in the global finance system. Scale can also be understood as a reference to proportion, which is also a recurring strategy in her work.
Kelm's pictures often refer to the traditional materials of art. With the tiny easel in Mini Easel Relief Kelm picks up on a classical artist tool, although the easel in her picture seems to be a gimmick item. Pac Man Pepper is used equally playful as an artist's palette that resembles a face lies on a canvas next to pepper plant branches. The title consequently refers to Pac Man, the character of the famous Japanese video game, a nostalgic reference to the early Eighties. Ludwig Stiftung Aachen, Basement, a documentary picture that shows a corner of the cellar at Ludwig Foundation, functions as a counterpart to Kelm's studio works. The image depicts artworks from different epochs placed randomly next to objects of utility; a curious compilation of religious, officially and privately commissioned art throughout the ages. Josephine is a staged studio portrait of the artist Josephine Pryde, part of a larger series of artist portraits taken by Kelm. Pryde holds a cocktail glass with a decorated straw, which is in stark contrast to her expression. She clenches her fist with an angled arm – is she hiding something precious in her hand or is it a triumphant gesture? Is she threatening the viewer with violence, or rather showing her willingness to fight back at a rate of knots?
Text: Anna Voswinckel
at Andrew Kreps Gallery, New York
until 12 May
Darren Bader "Either Either Neither Neither"
What speaks to you now may never speak to you again, but the instant you are touched, you volunteer something akin to forever (eternity as it could be called). It isn't memory enough, but evidence of the unimaginable made human (which could be thought of as living itself).
– Gene Wolfe, Nightside of the Long Sun
• Feeling is both greater and lesser than its alternatives
• Biography arrives to lend pain false quarter
• Voices nearly everywhere
• Words are implacable and inconstant but must remain well-intended
• (*Give/alert* when possible • Decide/desire if/when measurable/convenient
• Tarry with(in)/without design
• Venture refusal of belief / Dispose of unforeseen consequences
• Elucidate in (fallow) faith
• Never find forgiveness until)
• Answers may prove pleasant
– Natalia Goncharova, If Indeed a Figure (Wilner)
*all punctuation and two words courtesy Darren Bader
This show is most often about the kindness, frankness, and aptness of words. It also wouldn't be without the persistence of words, their inanities, obstinacies, redundancies. It's about the way (much more than the where) words may appear — the seer, the reader, the hearer, the listener, the speaker, and certainly the self that meets words in the mind (as distinct from the thinker). The show is also about object(nes)s, because it has to be. But perhaps words should speak for themselves.
Below are words naming what (cl)aim to be [art]works:
• Lawrence Weiner study/encomium
• Publishing study
• hagiography study
• my father's piano
• printed image*
• printed image
• Yoga Mats 1**
• fred
• 12 marketing execs meet with 12 legislators (from at least 7 different nations) to hatch a plan. The plan is then sold to an individual from the private sector who must see it through.
• a tidy abyss
• audio file
• Book (soap)
• toenail implant(s)
• vifth chrysanthemum
• printed image*
• untitled (Toys Talking)
• isn't still (enough); still isn't (enough)
*dimensions variable
**a work with Jesse Willenbring
at Andrew Kreps Gallery, New York
until 12 May