Mousse 71 TIDBITS
Standing the Test of Time: Anthea Hamilton
Close
1
2
3
4
5
6
7
8
9
10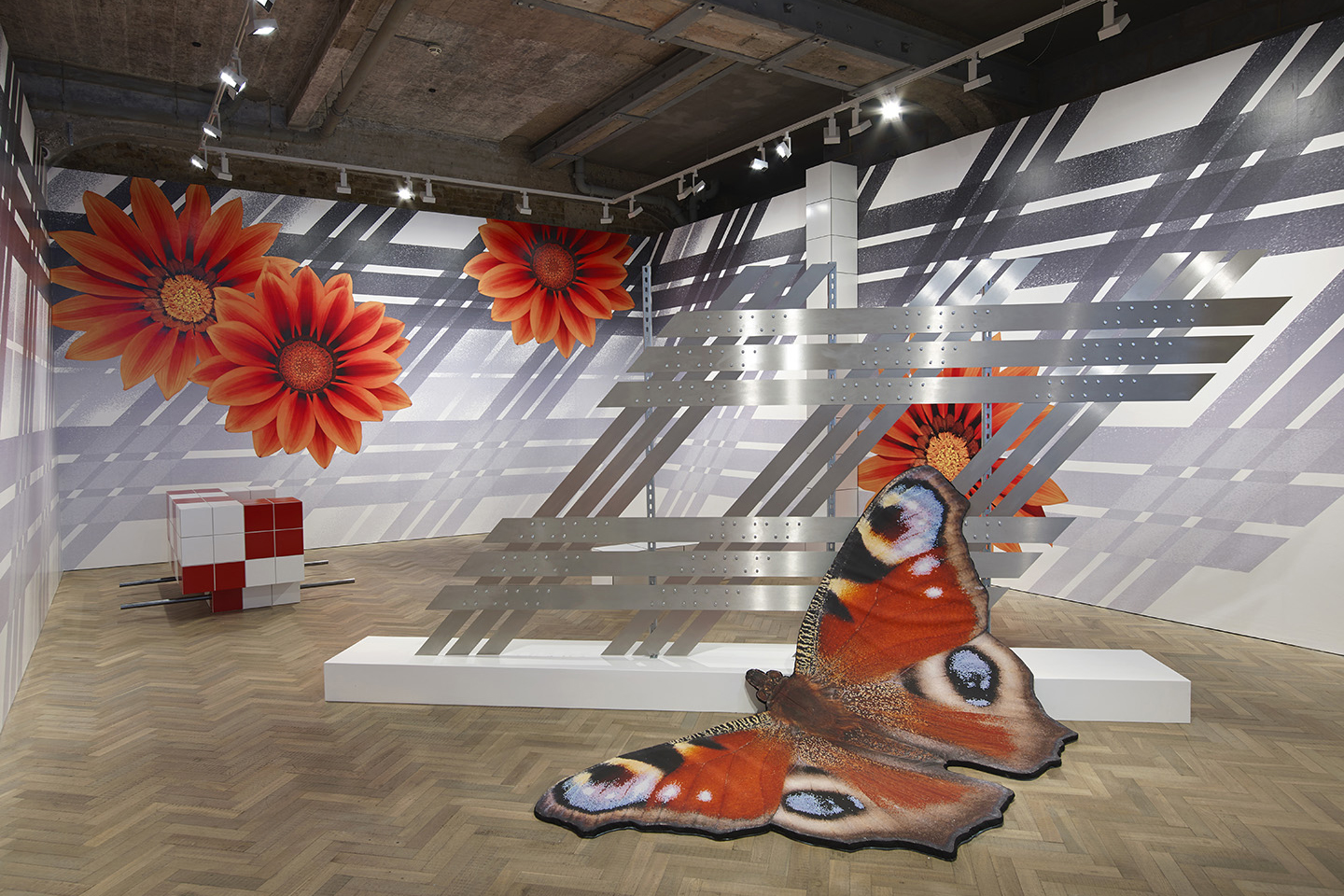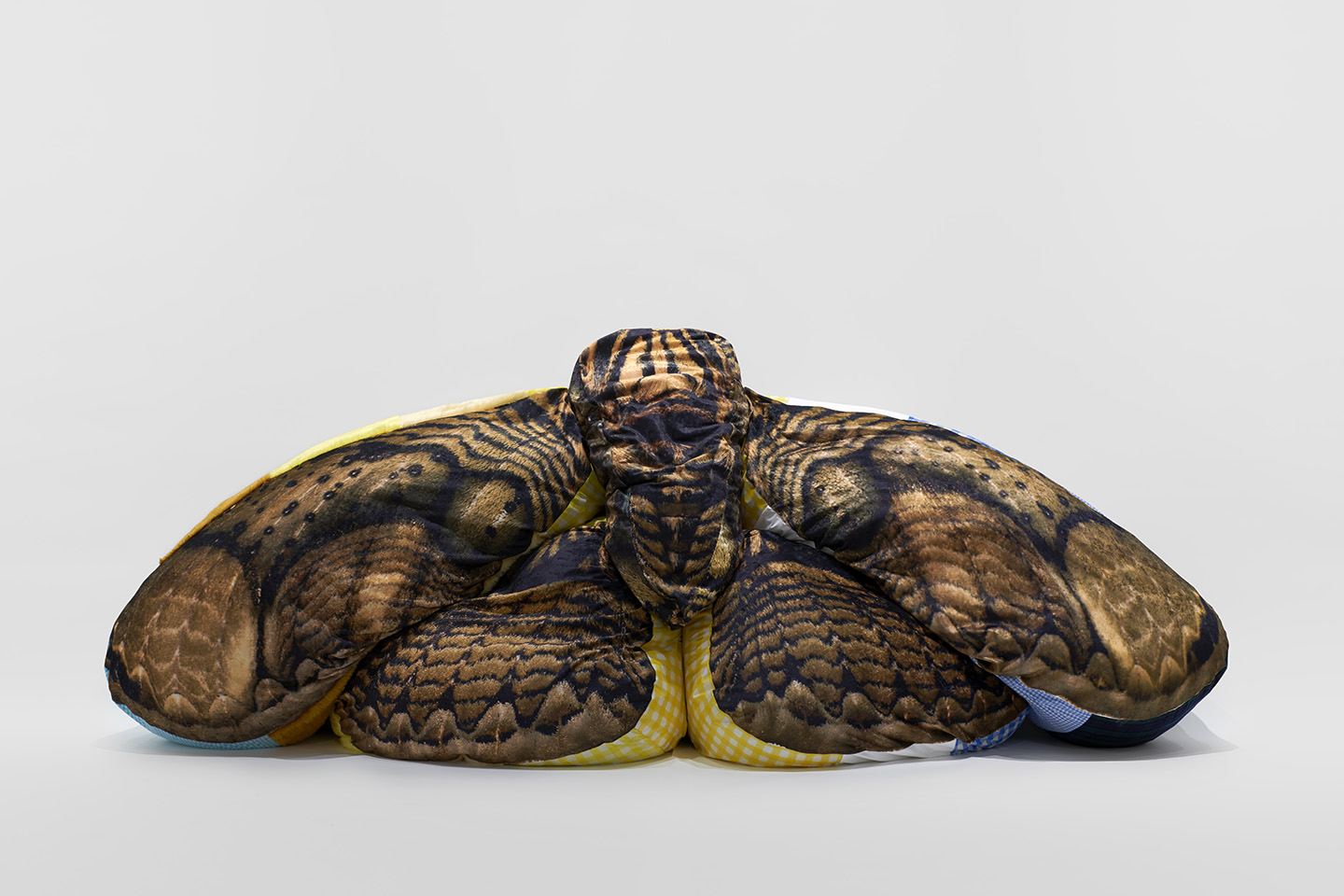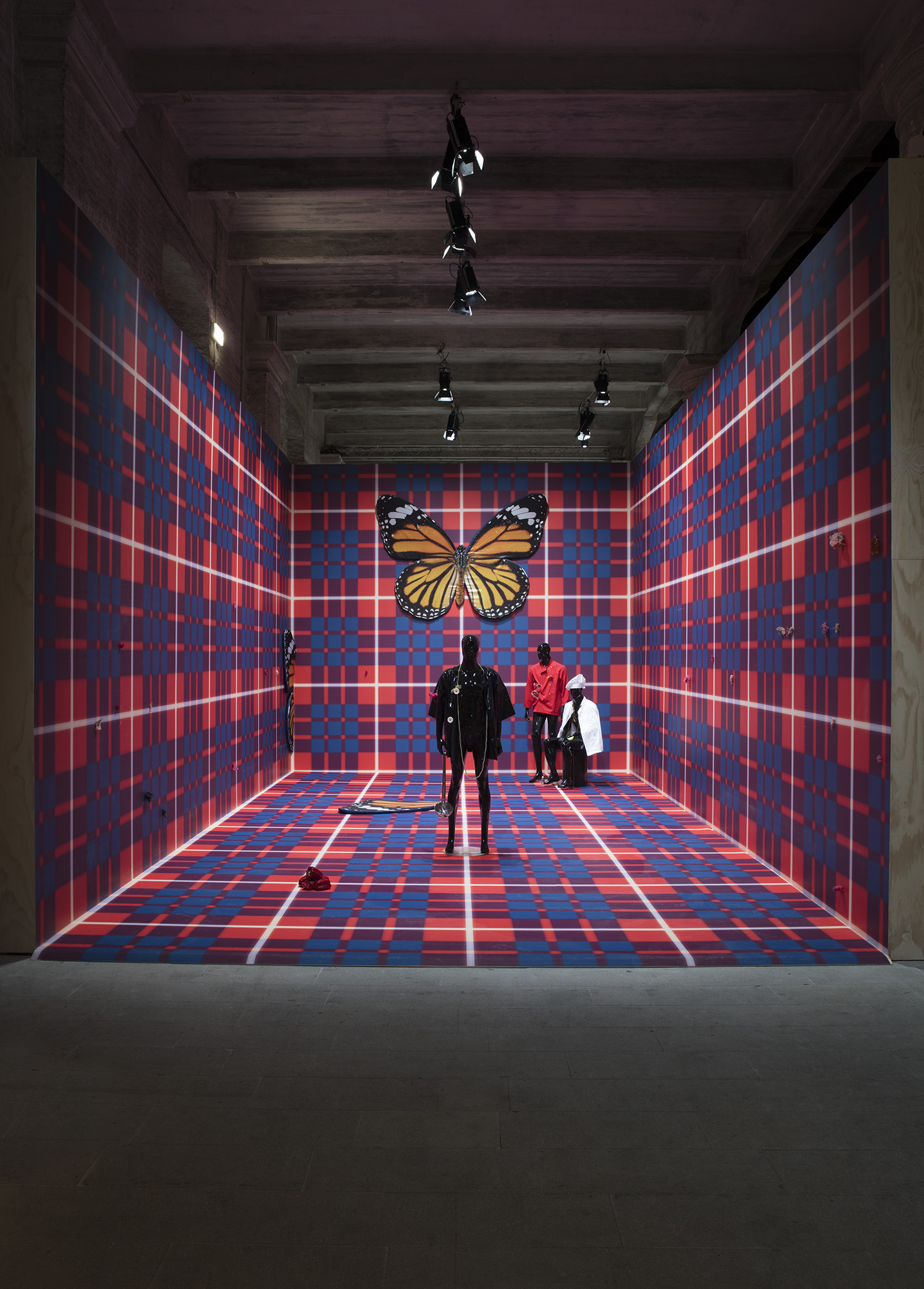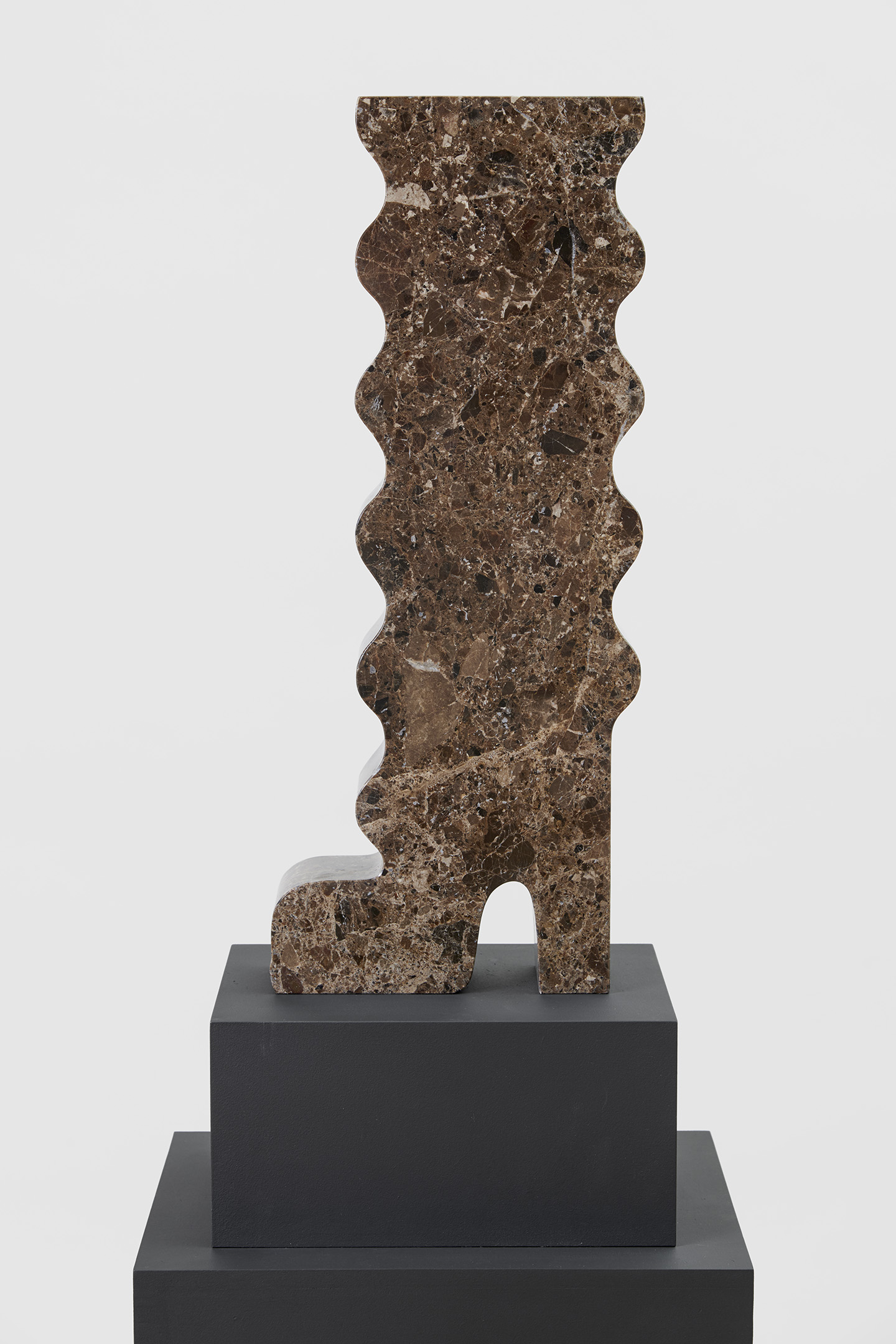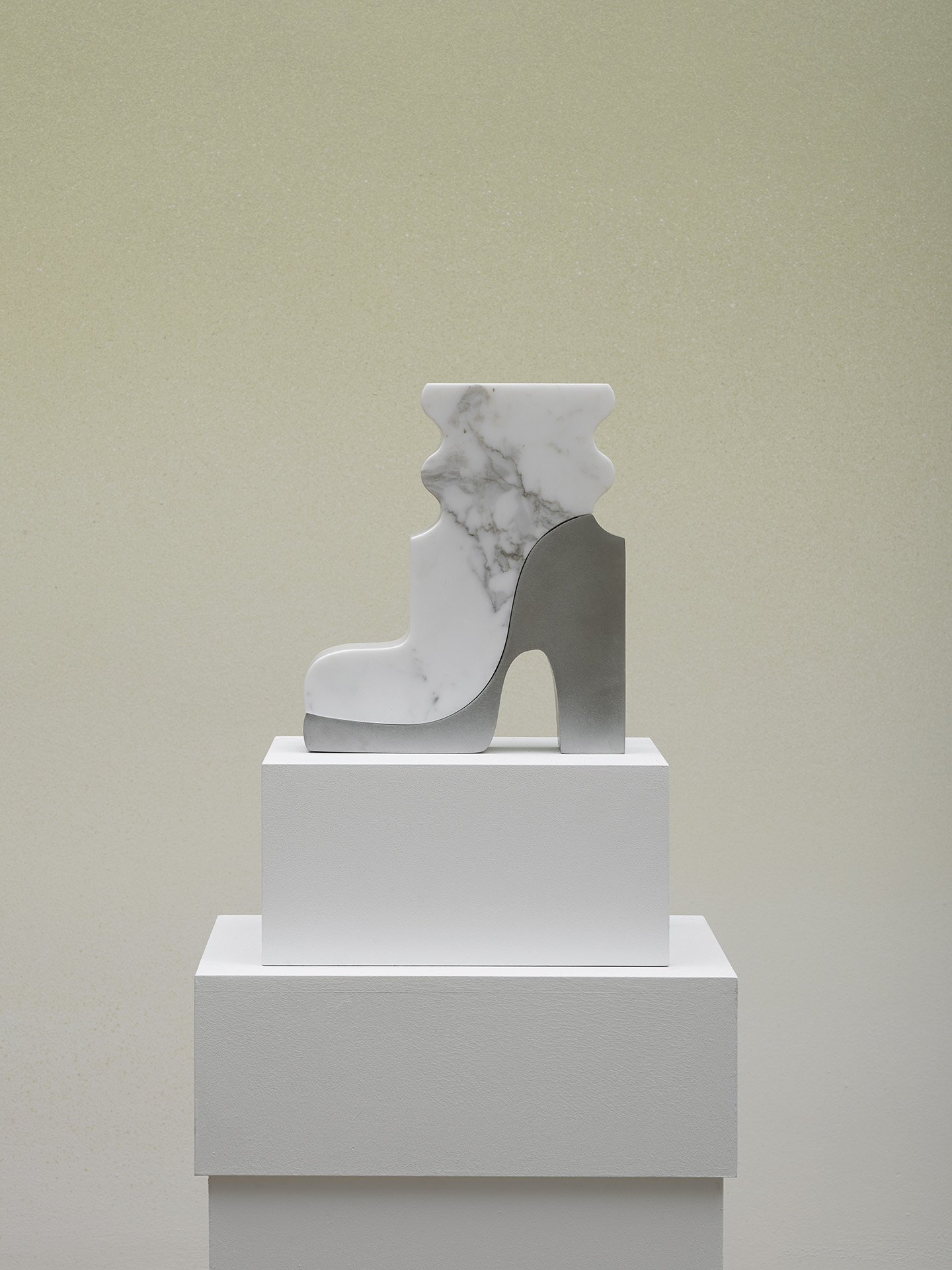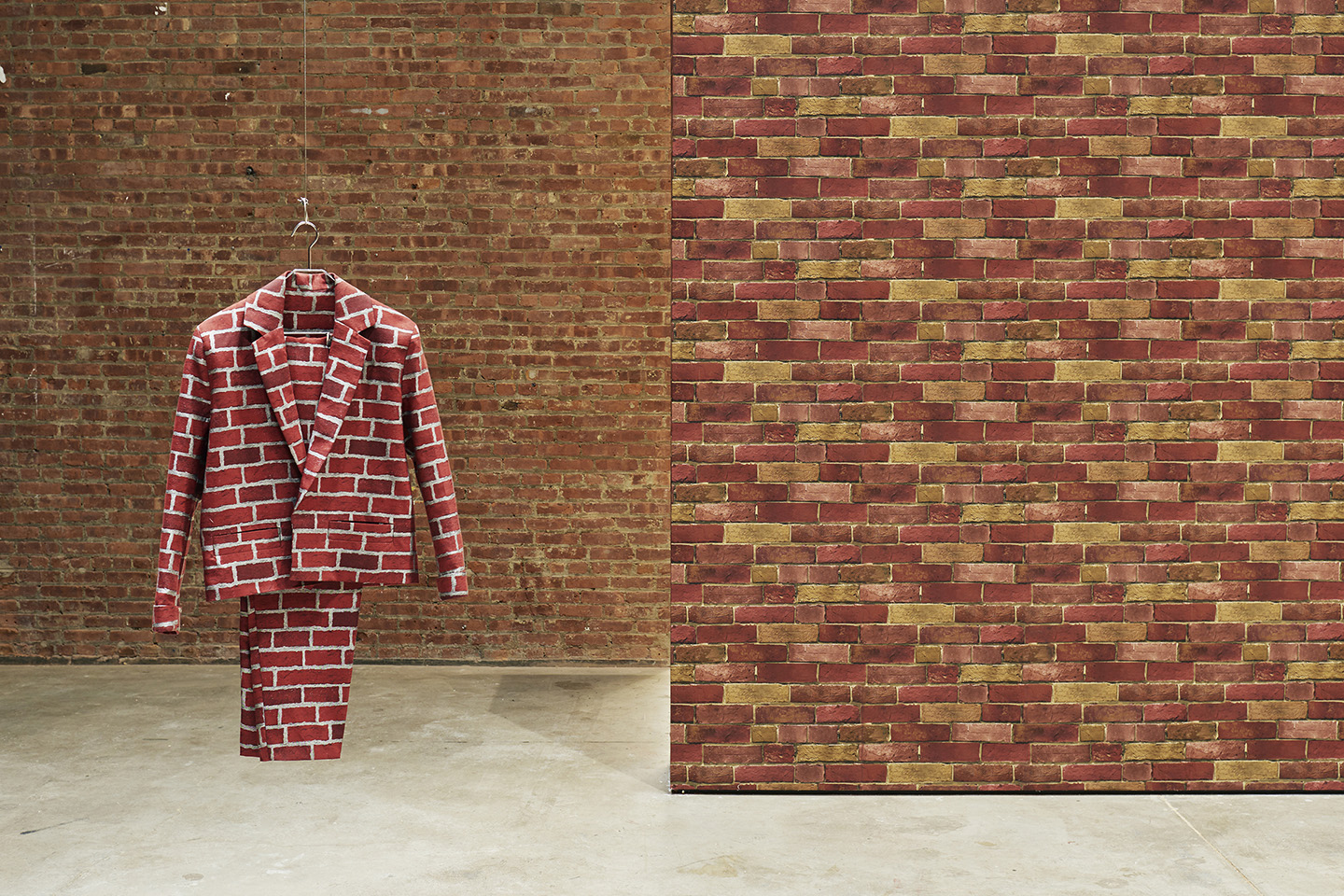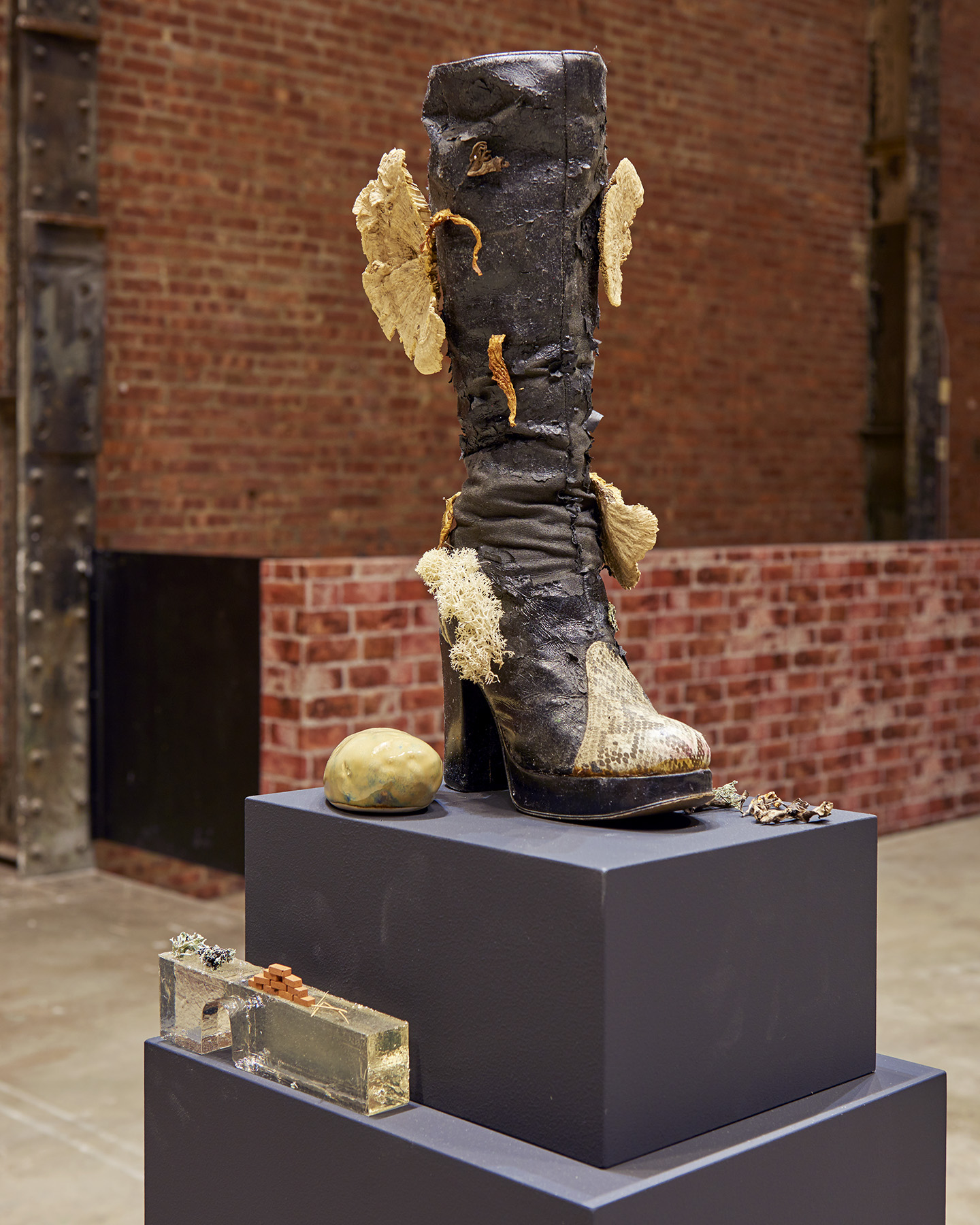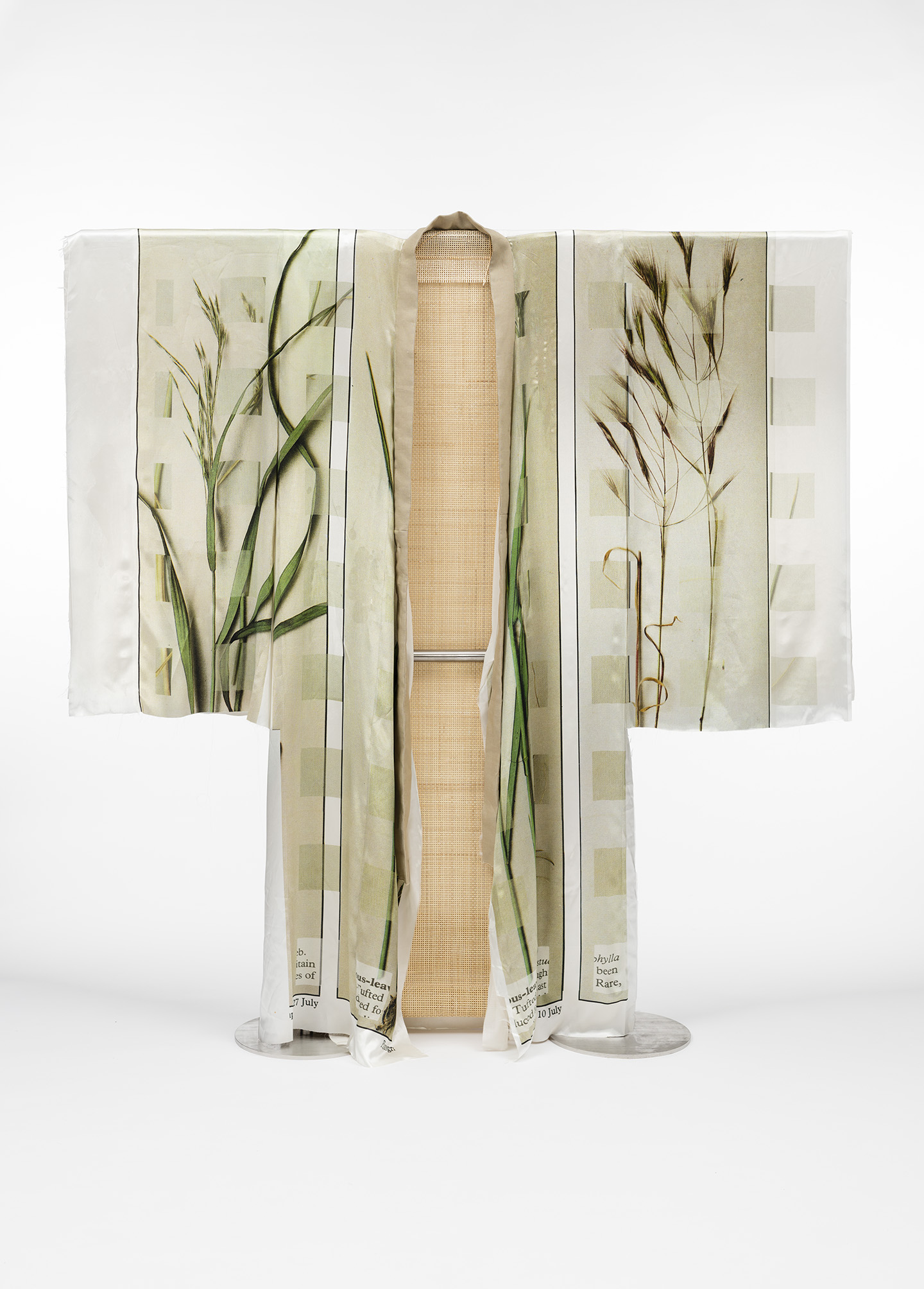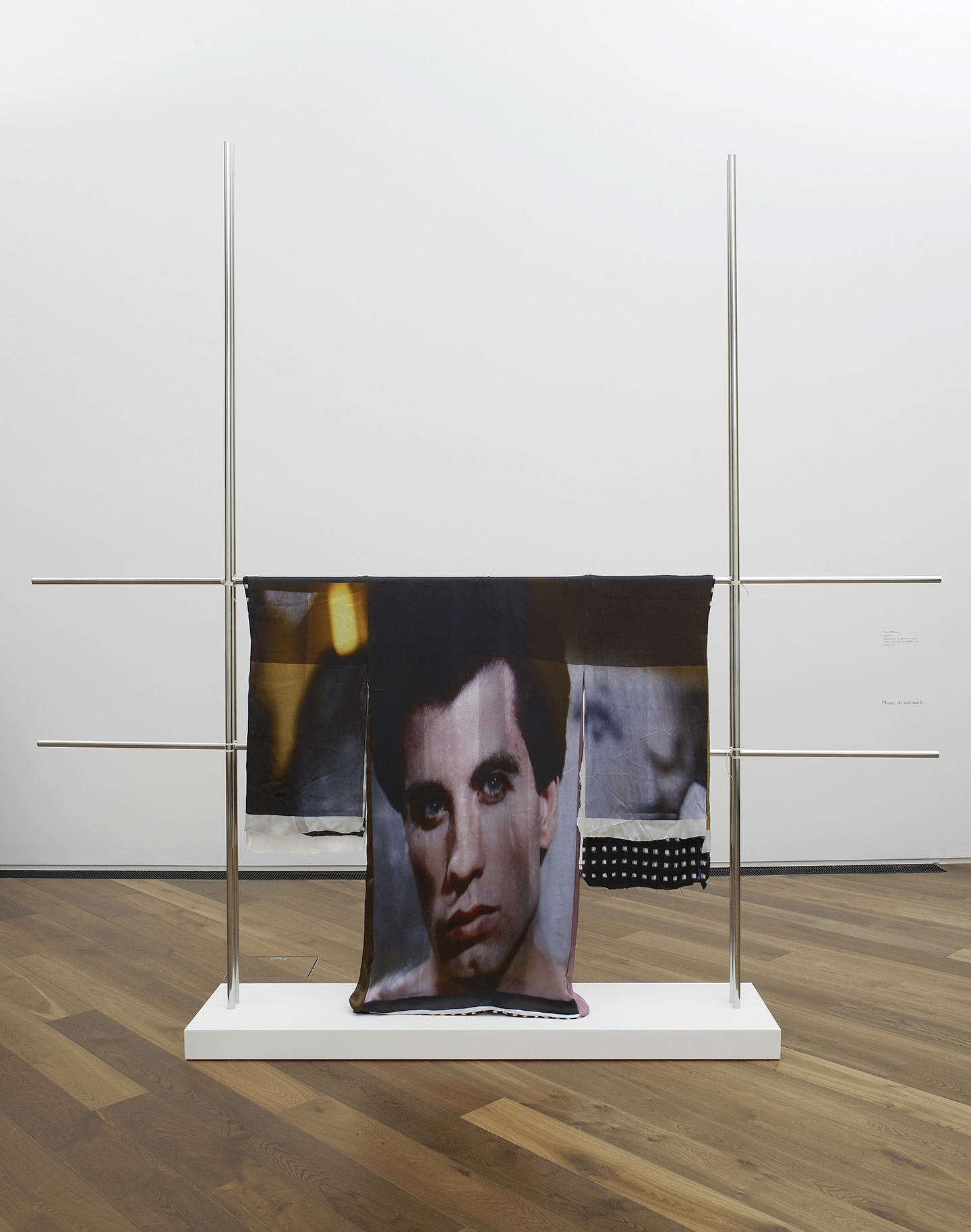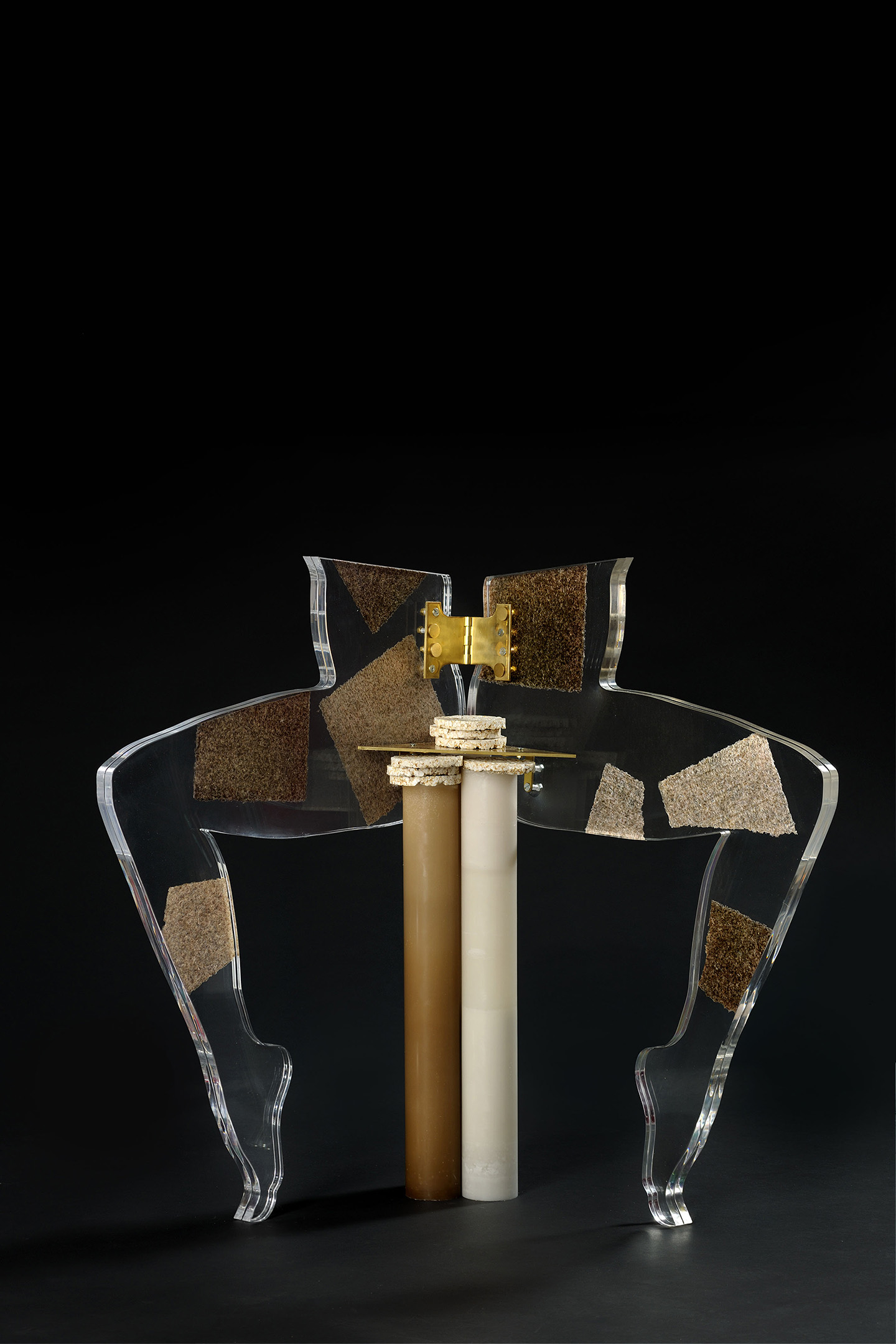 by Laura Herman
London-based artist Anthea Hamilton relies upon what the eye beholds; her art springs from her own understanding of certain moments. Against the backdrop of a world conditioned to impose, label, and define, her work is the result of a deep receptivity where everything and anything can be of potential excitement. Be it a photograph from a 1960 dance performance by Erick Hawkins or the feel of a piece of garment, Hamilton distills her wide-ranging sources down to concentrated, singular images, suffusing them with multiple layers of research. Engaging with the pleasures and politics of looking, her concise, often diagrammatic articulations feel particularly timely.
For Hamilton, looking is a cumulative process based on her lived experience as a woman of color in a particular moment in time (even if her work shouldn't necessarily be read in biographical terms). What else could come out of those day-to-day experiences, and how could the visual information that is offered be processed and treated differently? The shifting sensitivities of an image in Hamilton's practice reminds me of the Upper Paleolithic Venus figurines commonly seen to be ancient symbols of fertility, desire, and beauty, but which could be understood differently as women's viewings of their own bodies, looking down. From our own point of view, we see our anatomy distorted, our legs almost seeming to disappear.
Other perspectives are likewise traded upon in Hamilton's installations, allowing us to see things from oblique angles rather than as centralized, forward-facing objects. Her work often plays with scale and proportion, thwarting Vitruvian concepts of harmony while engaging with the history of portrait statues and monuments. Hamilton's Turner Prize entry, Project for a Door (2016), for example, was based on an unrealized 1970s project for a doorway into a New York apartment block by Gaetano Pesce: a man's giant derriere protruding from a brick wall, his hands pulling his butt cheeks apart. While the human figure is a recurring subject for Hamilton, it always occurs in fragments, as also in the leg chair series (2009-2014), which are acrylic cutouts of the artist's own flexed legs. "With art there is always going to be a lack," as Hamilton puts it. "Since it's never the real thing, you don't need a full body."1
Repeated leitmotifs and fixed iconic forms, like the "wavy boot" or kimono, offer a malleable terrain to test out the pliability of an object's ontology. When researching the Kettle's Yard collection, Hamilton found visual pleasure in an alabaster sculpture perfectly positioned next to a window or the fine carving of a walnut chair. Appropriating those materials permitted her to discover and enjoy their feel, but also to investigate how multiple images or behaviors may derive from one core: a thirty-kilogram boot made out of alabaster becomes more of a weapon than a wearable shoe. Each work holds a simultaneity based on the artist's own attraction to the classical form, to images that successfully stand the test of time.
Hamilton's installations frequently include bizarre, often humorous objects that evoke corny associations of Surrealism. The walls covered with faux-fur grids in The Prude (2019) at Thomas Dane Gallery in London were reminiscent of Meret Oppenheim's fur-lined cup, saucer, and spoon, while the blue sky adorned with fluffy white clouds covering the walls at Tate Britain (2016) were unmistakably indebted to the paintings of René Magritte. For Hamilton, Surrealism can bring mechanisms of displacement while equally affording a joy in looking at things. Like Oppenheim's bone necklace with mouth, Hamilton's work relaxes the viewer to see things that are horrible. But it's also about the pleasure of seeing things in isolation, as if the work could provide a focusing lens and train us to establish that focus on things outside of art. When viewing objects in sharp and fine detail, we can see them for what they are, beyond the merely comical. Though characterized by an air of lightness and delicacy, Hamilton's practice carries a cunning political charge. For The New Life (2018) at Secession, Vienna, the artist covered the walls of the Art Nouveau gallery space with a "Hamilton tartan," its "tradition" tarnished by concerns over authenticity and cultural appropriation, and against this backdrop placed precious black mannequins in chef coats (Vienna Chefs [2012-2018]), conflating multiple references to the fashion industry.
With Hamilton, the exhibition format serves less as a cogent narrative than as a digestive process, with objects undergoing constant revision. The artist's anti-thematic approach and insatiable hunger for cross-referencing engenders an organic network of ideas when returning the image. For all their openness and ambiguity, Hamilton's installations are often intended as devotional or supportive gestures. For The Squash (2018) at Tate Britain's Duveen Galleries, Hamilton created a white-tiled environment reminiscent of a swimming pool or a Jean-Pierre Raynaud installation, offering each of the fourteen gourd-headed solo performers a room of their own as well as custom-made, high-couture costumes designed in collaboration with the luxury brand Loewe. Going against the quick consumption of museum performances, Hamilton deliberately made the performers her center of care and attention. The soft and romantic attitude is what made this piece—and perhaps Hamilton's practice at large—quite special.
[1] Author's telephone conversation with Anthea Hamilton, March 14, 2020.
Anthea Hamilton (b. 1978, London) is a London–based visual artist working across installation, sculpture, and performance. Recent solo exhibitions include The Prude, Thomas Dane Gallery, London (2019); The New Life, Secession, Vienna (2018); A is for… and, am, anxious, adore, kaufmann repetto, Milan (2018); The Squash, Tate Britain, London (2018); and Lichen! Libido! Chastity!, SculptureCenter, New York (2015). Hamilton was one of four shortlisted artists for the 2016 Turner Prize, and her work was included in the 58th Venice Biennale in 2019. In 2020 she'll debut a commissioned work as part of The Paradox of Stillness: Art, Object, and Performance, organized by the Walker Art Center, Minneapolis.
Laura Herman (b. 1988, Brussels) is an alumna of the Center for Curatorial Studies at Bard College and holds a master's degree in comparative modern literature from Ghent University. She currently serves as a curator at La Loge, a Brussels–based space dedicated to contemporary art, architecture, and theory, where she has curated, among other projects, exhibitions by Zoë Paul, Carey Young, and Uriel Orlow. She is editor of De Witte Raaf, a bimonthly art journal distributed in Belgium and the Netherlands, and a theory tutor in the Contextual Design department at the Design Academy Eindhoven. Herman curated The New Sanctuary, the twelfth satellite program at Jeu de Paume, Paris; CAPC, Bordeaux; and the Museo Amparo, Puebla. She coedited The Floor Is Uneven. Does It Slope? (Mousse Publishing, 2019)