REVIEWS
Anthony McCall "Solid Light Works" at Pioneer Works, New York
Close
1
2
3
4
5
6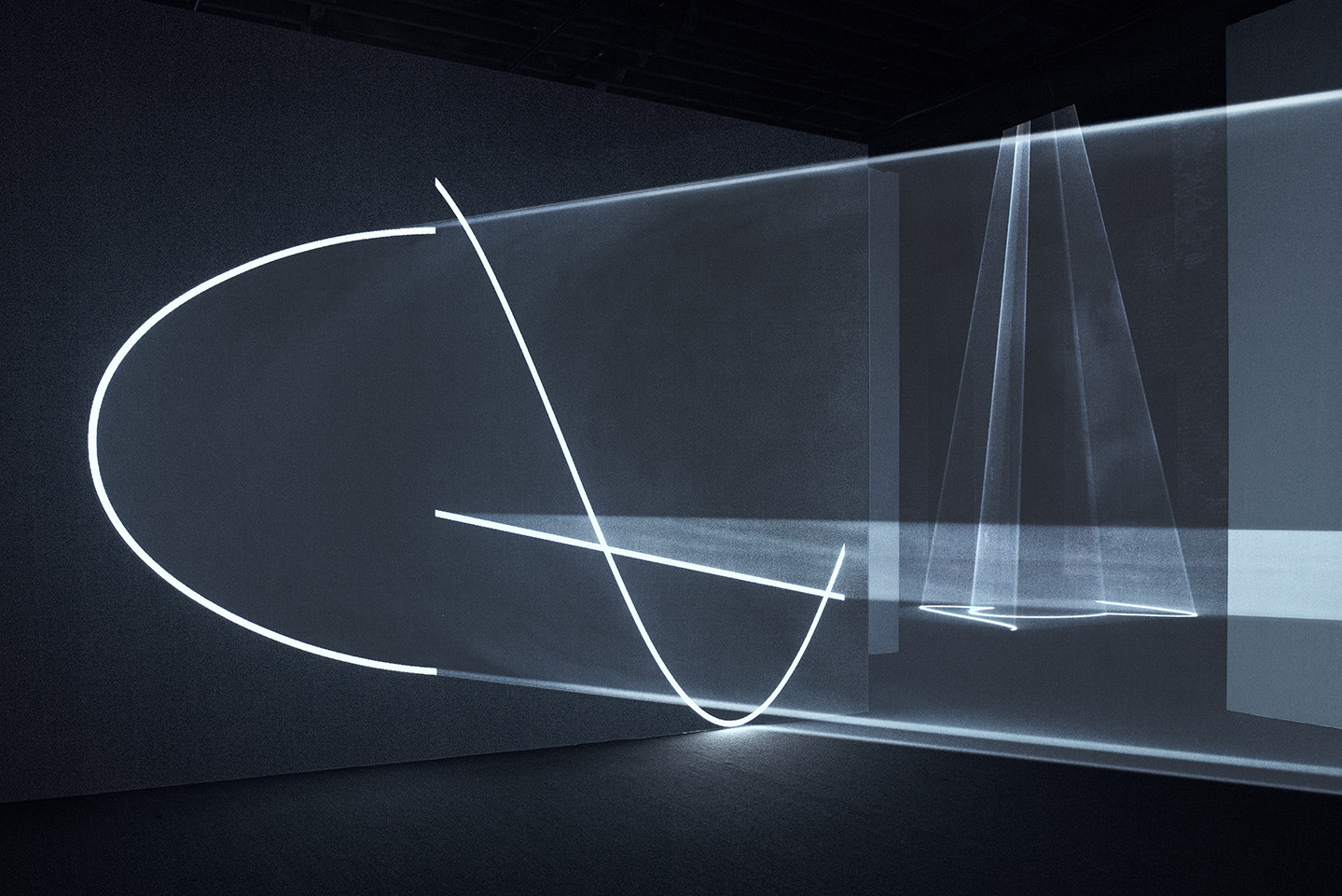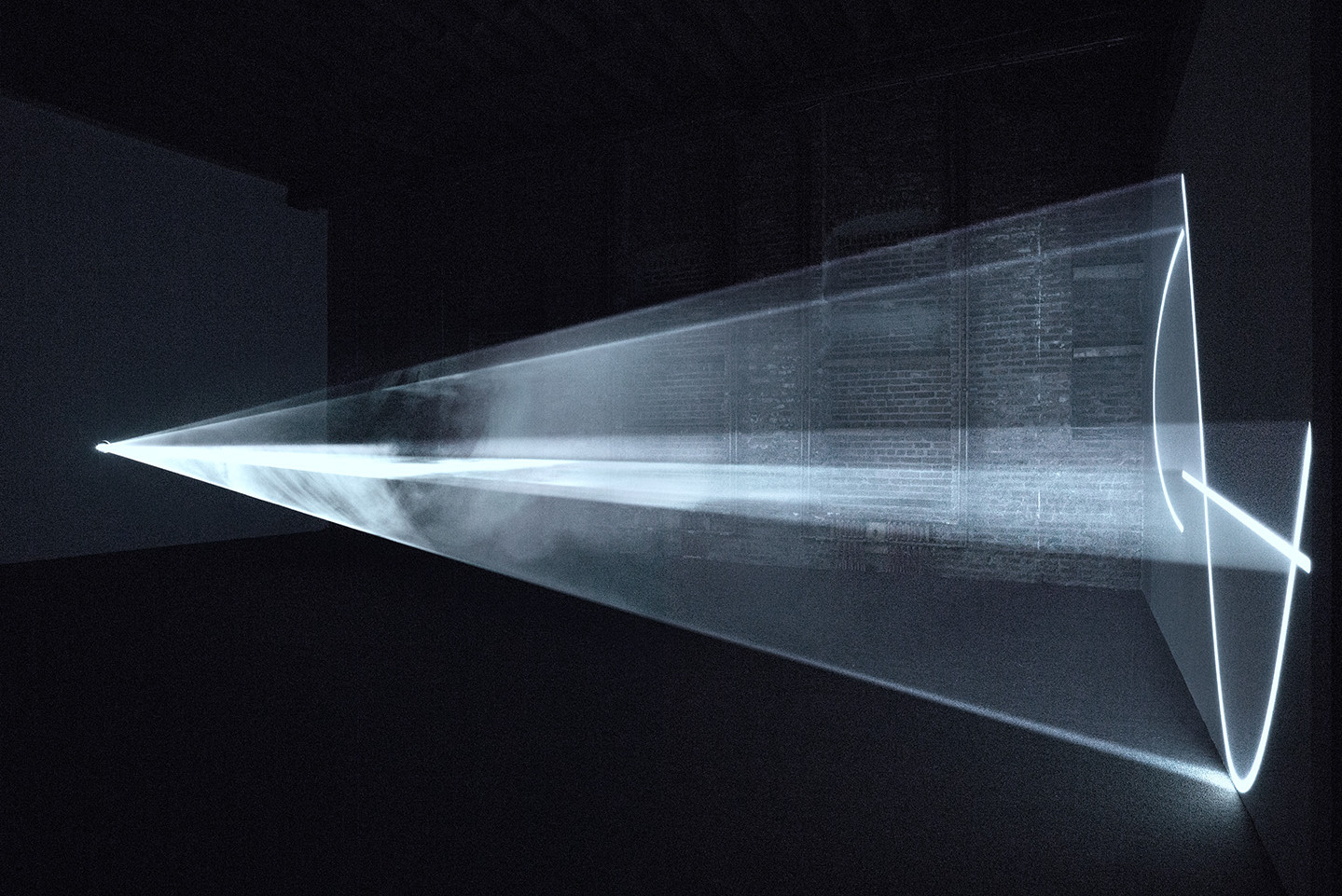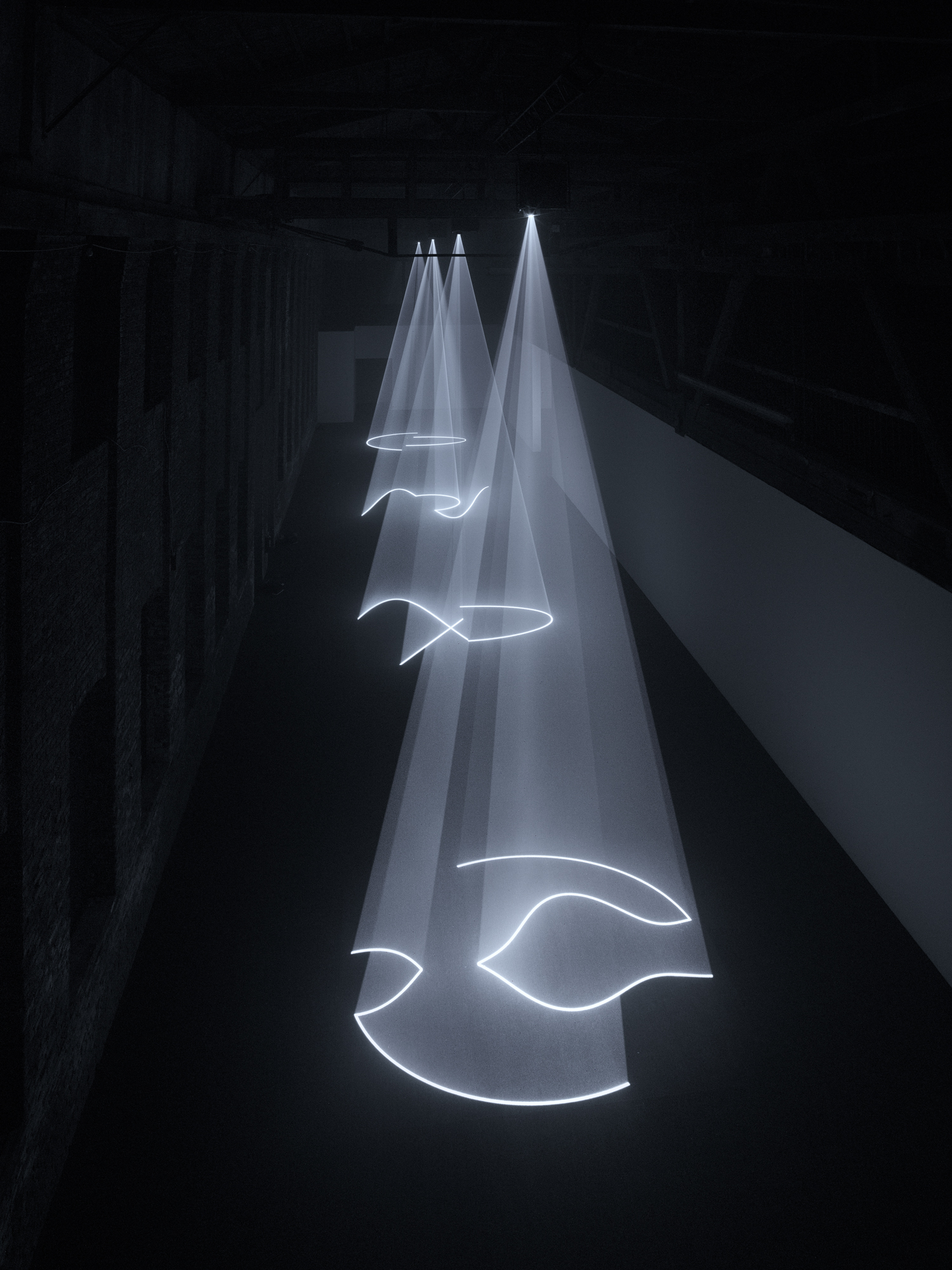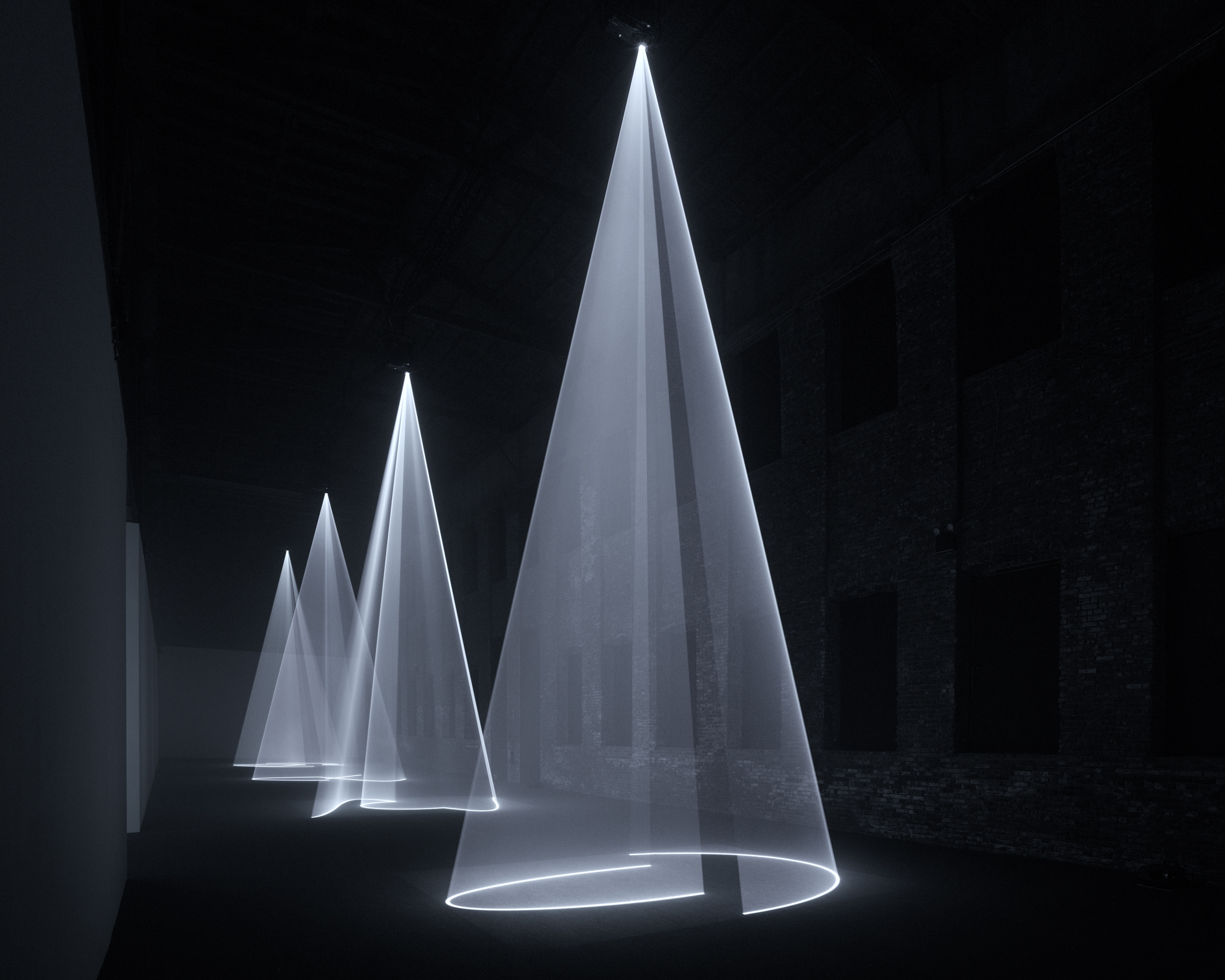 by Ashton Cooper
"The minimalist object provides a 'situation' of intensive engagement that encourages the acknowledgment of the contingency of the body/self on its environment… and thus, correlatively, of the environment as it comes to mean through the experience of the body/self," Amelia Jones wrote in her 1999 essay, "Art History/Art Criticism: Performing Meaning." Jones's feminist re-reading of minimalist sculpture provides a useful rubric for thinking through the political capacity of Anthony McCall's current exhibition of monumental light works on view at Pioneer Works.

Each measuring over thirty feet high, four of McCall's "vertical" light works, made between 2005 and 2010, make elegant use of a cavernous space that can easily overwhelm the objects it holds. The exhibition—curated by Pioneer Works artistic director Gabriel Florenz—is not just a good utilization of the space, but also an exciting direction for a non-profit that has widely supported young artists while less frequently investing its resources in showing work by older ones. (My one complaint on this front is that it would have been nice to see at least one of McCall's early works).

Widely associated with Expanded Cinema—a term put forward in Gene Youngblood's eponymous book from 1970, which argued that video was indeed art—seventy one-year-old McCall began his career in New York in the early 1970s making film and performance work in a social milieu that included Yvonne Rainer, Gordon Matta-Clark, and his longtime partner, Carolee Schneemann.
McCall is best known for his "solid-light works," which are essentially slowly revolving drawings composed of beams of projected light. This exhibition includes the aforementioned vertical pieces, which project down onto the ground from a projector mounted close to the ceiling, as well as two "horizontal" works that project McCall's rotating forms onto a wall using a projector directly opposite. While McCall's first works in this series were basically animations on 16mm film illuminated by cigarette smoke in dusty SoHo lofts, these recent works are high-tech digital projections that require total blackout, tricky temperature monitoring, and the assistance of several haze machines. The effect of all of this is stunning, with the projected light taking on the quality of a glowing, moving scrim.
Art historians Branden Joseph and George Baker have analyzed McCall's work in relation to minimalist sculpture, and this characterization most closely aligns with my own experience of the work. It's difficult to describe exactly what it feels like to stand inside of one of the vertical light drawings, but my closest sensory comparison is the feeling of being inside one of Richard Serra's monumental spiral sculptures. Inside the curved beams of light, long planes extend above your head and around your body. Looking up toward the ceiling, the light feels totally solid, a white wall of vapor that sometimes swirls and roils like smoke. If you stand just right inside the beamed shape, you are totally enclosed by white walls, which are completely traversable.
Initially, I felt apprehensive about the relevance of giant monumental light sculpture coming out of a conceptual and minimalist tradition. I immediately thought about Hal Foster's argument that the minimalist emphasis on a kinesthetic interaction between subject and monumental object "tended to position artist and viewer alike not only as historically innocent but as sexually indifferent."
To this end, Jones's "specifically feminist, phenomenological model of reading" minimalist sculpture provided a framework for understanding the distinctly embodied and sensory experience of McCall's sculptures and for situating them in relationship to a viewing subject that is neither universal nor depoliticized. In her analysis of Tony Smith's iconic sculpture Die, Jones imagines the cube's effect on and relationship to myriad bodies/subjects. She writes, "I want to take Die away from Fried, to transform it into an object that points to my body—our bodies—in their vast geographical/spatial/experiential differences."
McCall's sculptures point to the body in an even more exaggerated fashion. Robert Morris
famously proposed that "physical participation becomes necessary" in the presence of a minimalist sculpture, but with the light works this participation is literal. With titles such as You and I, Horizontal (2005), Meeting You Halfway (2009), and Breath III (2005), the viewer is invited—indeed expected—to step in and through the shifting shapes and forms of the work. Standing inside a horizontal work titled Doubling Back (2003), there was a moment when, standing at 5 feet 6 inches tall, two planes came toward me, with one skimming the top of my head and the other hitting just under my chin. Because the sculptures are constantly moving and changing, the planes of light envelop or intersect every viewer's body differently and in infinitely diverse arrangements.
Jones underscores "the capacity of any artwork to open out the intersubjectivity of interpretation as an exchange, the contingency of our interpreting bodies/selves on the particularities of the environments in which we experience works of art, as well as on the specificities of these works in their relation to our bodies (that is, specificities that are not inherent, in that they have no meaning until engaged)."
Not only is the viewer's relationship to McCall's light work contingent, but the work itself is ever-shifting as the shapes drawn by the light continually move and change. Following Jones, McCall's sculptures have no meaning until they are engaged, entered. His works complicate the minimalist investment in pure form or shape by beckoning us to disrupt the sculptural form, to step right into it.
at Pioneer Works, New York
until 11 March 2018