News
Apparatus 22 "As Good As Gold" at Akademie Schloss Solitude, Stuttgart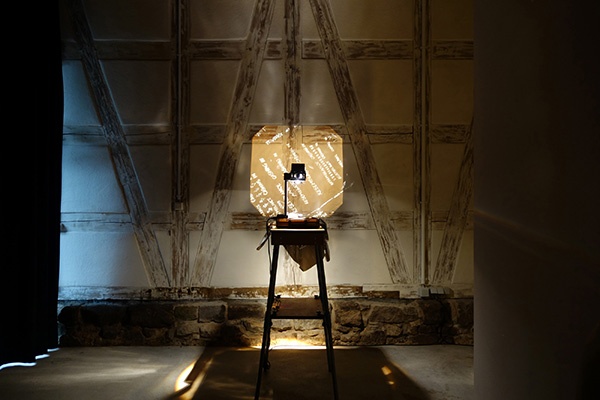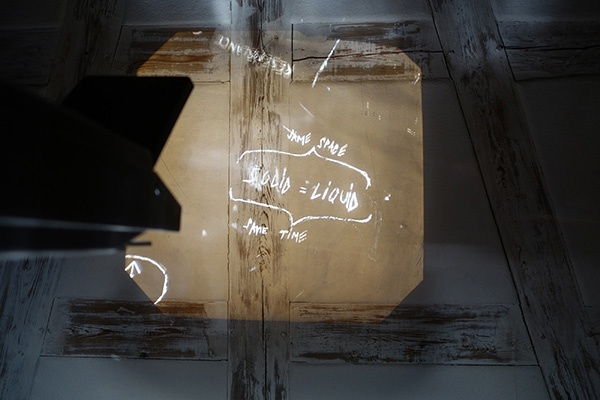 For their solo intervention at the prestigious Akademie Schloss Solitude, Apparatus 22 collective is unveiling "As Good As Gold" —a new work that takes over The Barn, the institution's remarkable concert hall.
The second in a series of works building tension on the ambivalence of words used both in the sacred sphere and consumerist vocabulary, "As Good As Gold" is a meditation from different vantage points on the arbitrariness of gold as a constructed measure for an "economy of identities and differences within which power and desire circulate".
Could the peculiar perfection contained within gold and its endless capacity for representation be mimicked by something less (or more) than gold? In a gesture of positive destruction Apparatus 22 wonders whether, when suddenly conscious of arbitrary perceived values, we have the capacity to hold on to other common grounds.
"This work is a riddle with syncretic answers flirting with the visible and invisible, inferior (-) and superior (+), social abstraction and concrete metaphors etc. Each of the five elements of the installation is both point of rupture immune to linear reading of the whole and a distinctive synecdochic unit of the 'As Good As Gold' theme."
Keeping vigil over the entire venue the (triptych) painting on rough textiles seemingly defiled by a graffiti-like inscription could mark a liberating new order superseding GOLD as an undisputed benchmark for ages. A strangely ceremonious (soundtrack)—produced in collaboration with musician Rochite—subtracts any remains of righteousness and optimism from the triptych, adding to the tension in the room.
The (rm totem) works as homage to an abstract deity of a post-capital utopia, while the (bm landscape) is a metaphor surrounding the wonderworking glitter machine: although unveiled as obviously artificial and random, the magic is there no less spectacular and intriguing.
Not unlike the figment of a febrile mind, the (vp retroprojection) shows a chaotic map of critical thoughts and sketches engaging with topics like greed, the power of fake to hijack the standards and the adoration of safe values.
The immersive installation of the Romanian collective is complimented with an artist introduction and listening sessions of The Hour Broadcast—a joint sound installation of Apparatus 22 + StudioBASAR + Sillyconductor.
Apparatus 22—"As Good As Gold" exhibition is realized with the additional generous support of the Romanian Cultural Institute in Berlin and of Apparatus 22 Circle of Friends 2014 – 2015.
.
at Akademie Schloss Solitude, Stuttgart
until 12 October 2014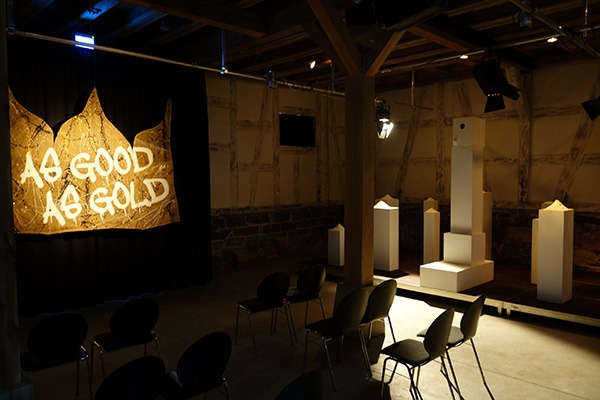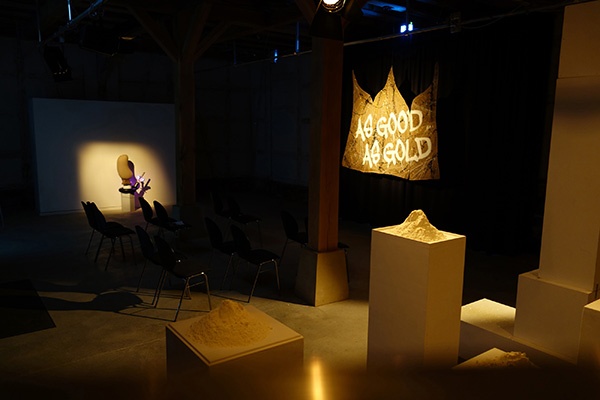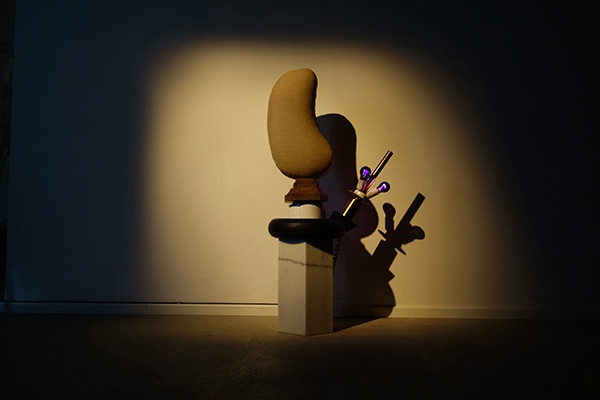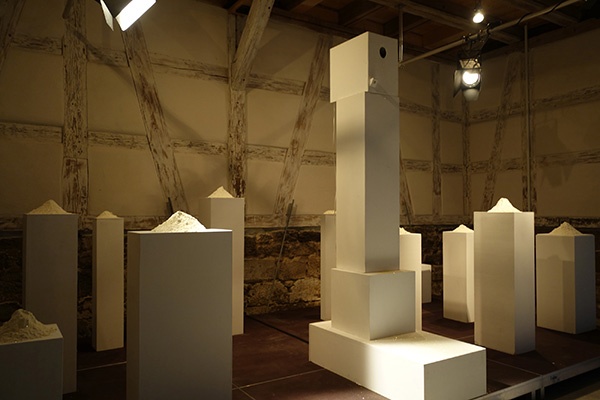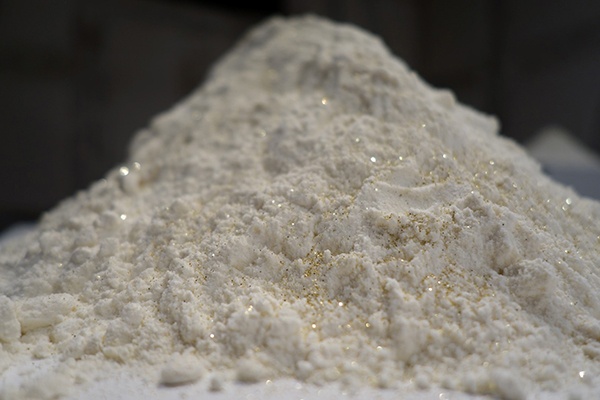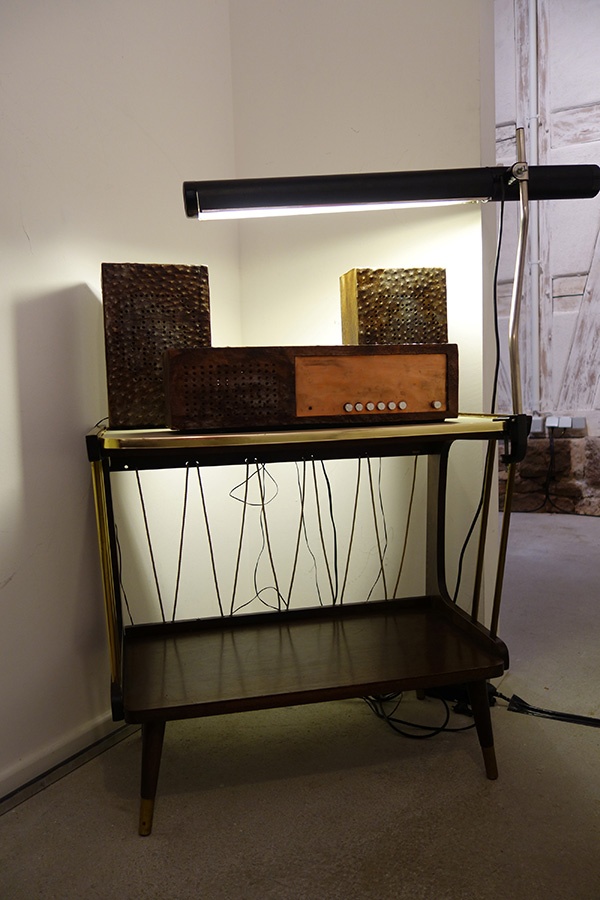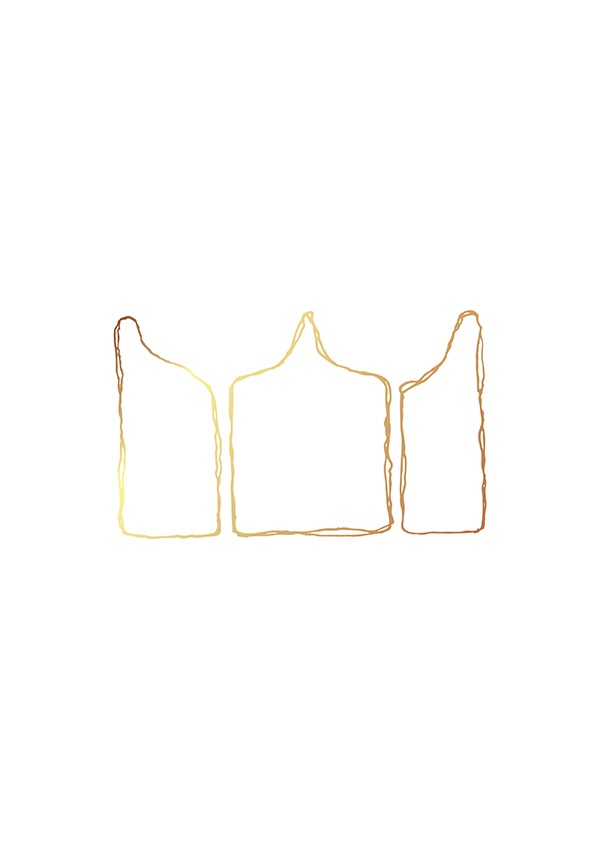 Apparatus 22, "As Good As Gold"  installation views at Akademie Schloss Solitude, Stuttgart, 2014