EXHIBITIONS
"Armenity" at the Armenian Pavilion, Venice Biennale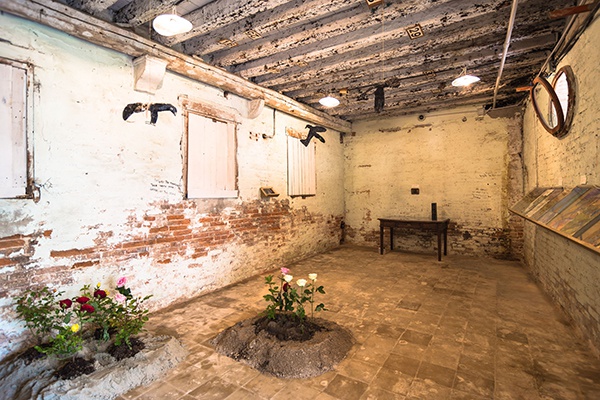 Anna Boghiguian, ANI, 2013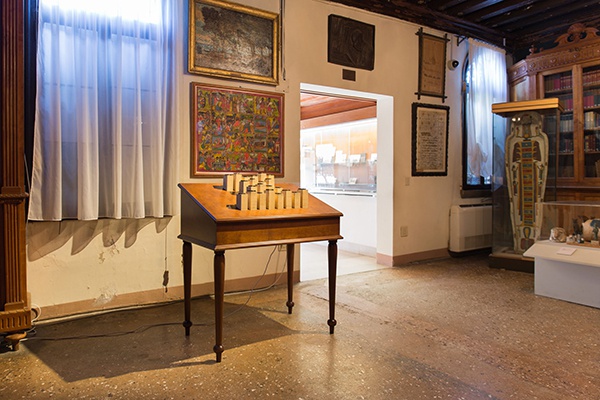 Hera Bu?yu?kta?c?yan, Letters from Lost Paradise, 2015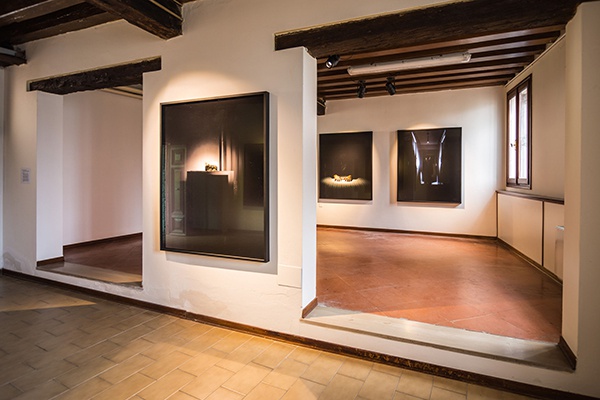 Hrair Sarkissian, Unexposed, 2012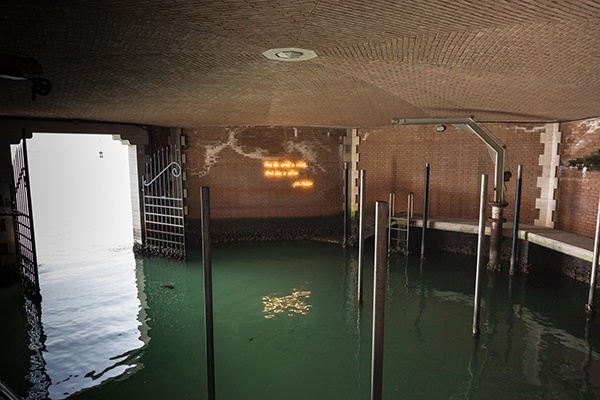 Mekhitar Garabedian, Untitled (Daniel Varoujan Ghent), 2011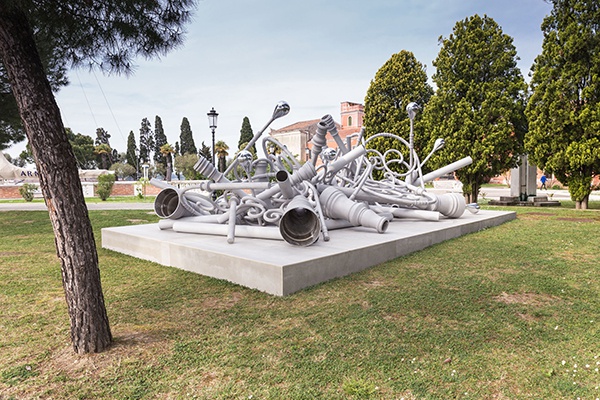 Melik Ohanian, Presence—Belongingness to Present—Part I. Streetlights of Memory—A
Stand by Memorial, 2010–15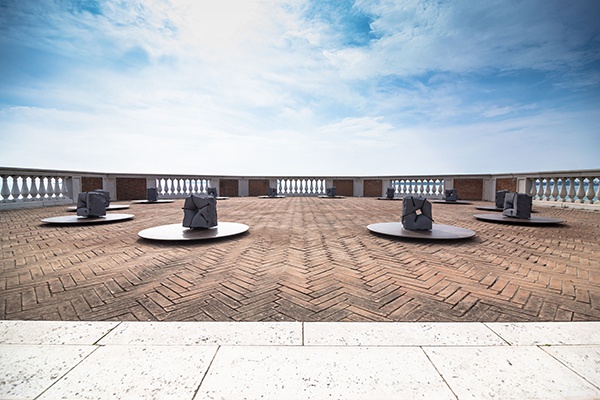 Mikayel Ohanjanyan, Tasnerku, 2015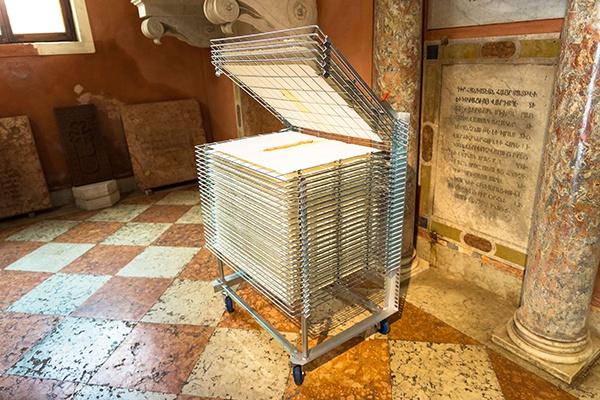 Sarkis, Ada Ewe vierge, 2013–14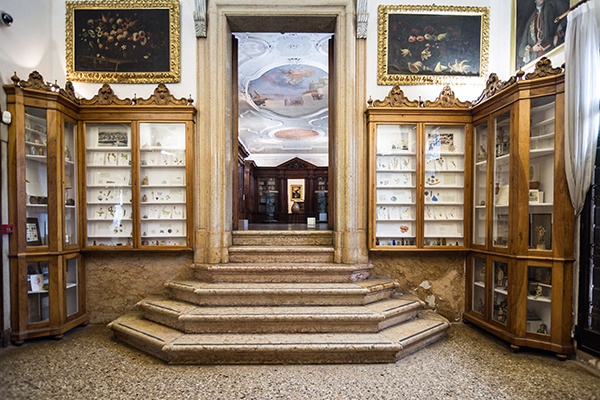 Silvina Der-Meguerditchian, Treasures, 2015
Haig Aivazian, Lebanon; Nigol Bezjian, Syria/USA; Anna Boghiguian Egypt/Canada; Hera Büyükta?ç?yan, Turkey; Silvina Der-Meguerditchian, Argentina/Germany; Rene Gabri & Ayreen Anastas, Iran/Palestine/USA; Mekhitar Garabedian, Belgium; Aikaterini Gegisian, Greece; Yervant Gianikian & Angela Ricci Lucchi, Italy; Aram Jibilian, USA; Nina Katchadourian, USA/Finland; Melik Ohanian, France; Mikayel Ohanjanyan, Armenia/Italy; Rosana Palazyan, Brasil; Sarkis, Turkey/France; Hrair Sarkissian, Syria/UK.
In this symbolic year 2015, on the occasion of the one hundredth commemoration of the Armenian Genocide, the Ministry of Culture of the Republic of Armenia has dedicated its pavilion at the 56th International Art Exhibition of la Biennale di Venezia to the artists of the Armenian diaspora. It will be located at the Mekhitarist Monastery on the island of San Lazzaro degli Armeni. Vaporetti will leave for San Lazzaro every early afternoon from the Giardini.
The curatorial concept of Armenity** implies the notion of displacement and territory, justice and reconciliation, ethos and resilience. Regardless of their place of birth, the selected artists carry within their identity the memory of their origins. Through their talent and willpower, these grandchildren of survivors of the Armenian Genocide—the first genocide of the 20th Century—rebuilt a "transnational assembly" from the remnants of a shattered identit y. Their ingrained concern for memory, justice and reconciliation skillfully transcends notions of territory, borders and geography. Whether they were born in Beirut, Lyon, Los Angeles, or Cairo and wherever they may reside, these global citizens constantly question and reinvent their armenity.
Armenity** is being held in a setting of special significance for the Armenian diaspora. It was on the Island of San Lazzaro, located between San Marco and the Lido and facing the Giardini of the Biennale, that in 1717 the Armenian monk Mekhitar established the Mekhitarist Order. It was here that in the early 19th century Lord Byron studied the Armenian language. Many important works of European literature and religious texts were first translated into Armenian on this scenic island. Over its three-hundred years history the Monastery of San Lazzaro with its gardens, former print shop, cloisters, museum and library, has helped to preserve Armenia's unique cultural heritage, much of which might otherwise have been lost.
Curated by Adelina Cüberyan v. Fürstenberg
** Armenity derives from the French word Arménité, a notion which expresses the particular characteristics of the grandchildren of Armenian Genocide survivors. These include a state of constant flux, a diversity of self-definition, and a modern and often subjective sense of being-in-the-world.
.
at Mekhitarist Monastery on the Island of San Lazzaro degli Armeni, Venice
until 22 November
.
"Armenity" installation views at the Armenian Pavilion, Venice Biennale
Courtesy: the artists; Albert Baronian Gallery, Brussels; Galerie Chantal Crousel, Paris; Kalfayan Galleries, Athens/Thessaloniki; Galerie Nathalie Obadia, Paris-Brussels; Sfeir-Semler Gallery, Hamburg / Beirut; Tornabuoni Arte Gallery, Florence. Photo: © Piero Demo.