EXHIBITIONS
art berlin 2018
Close
1
2
3
4
5
6
7
8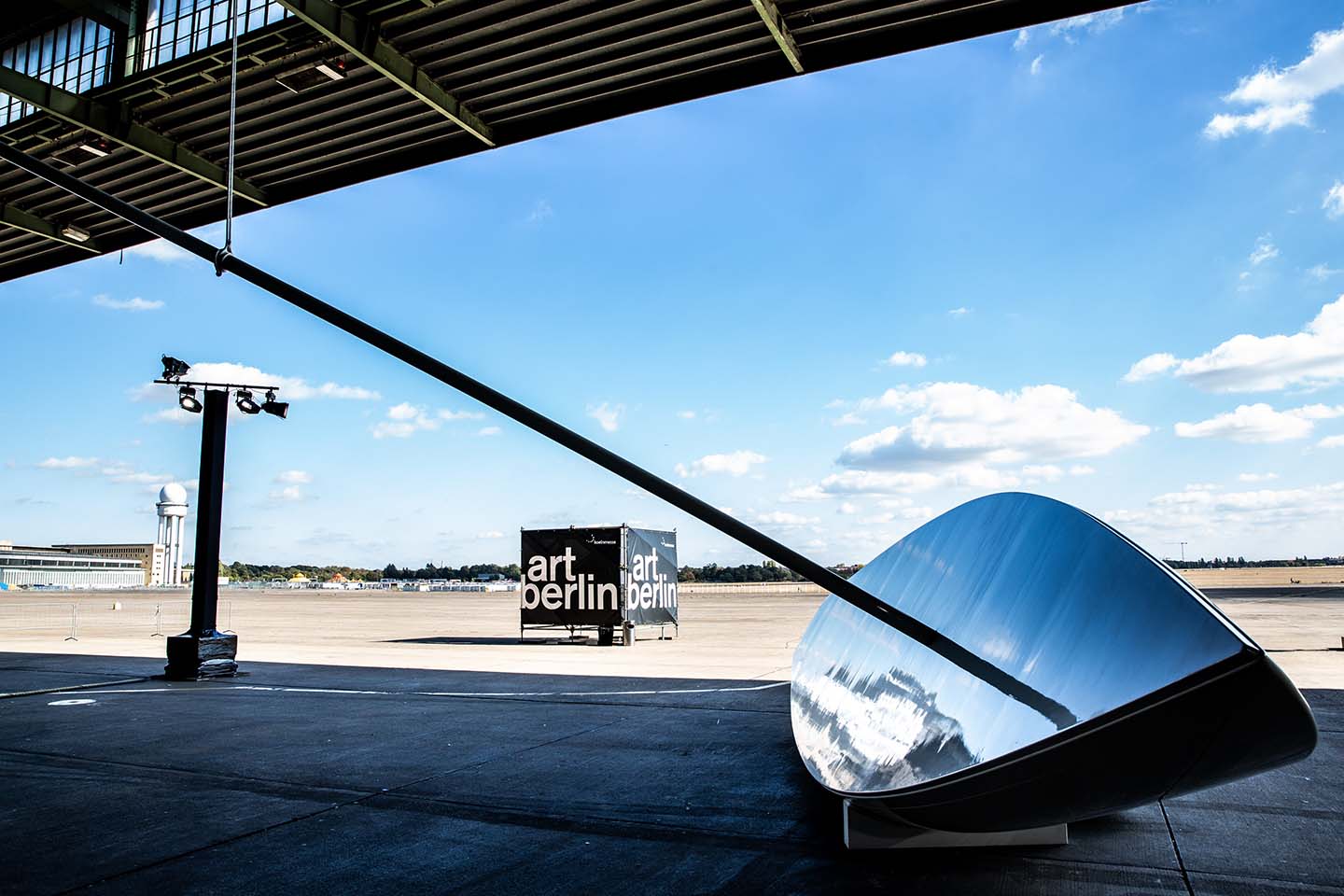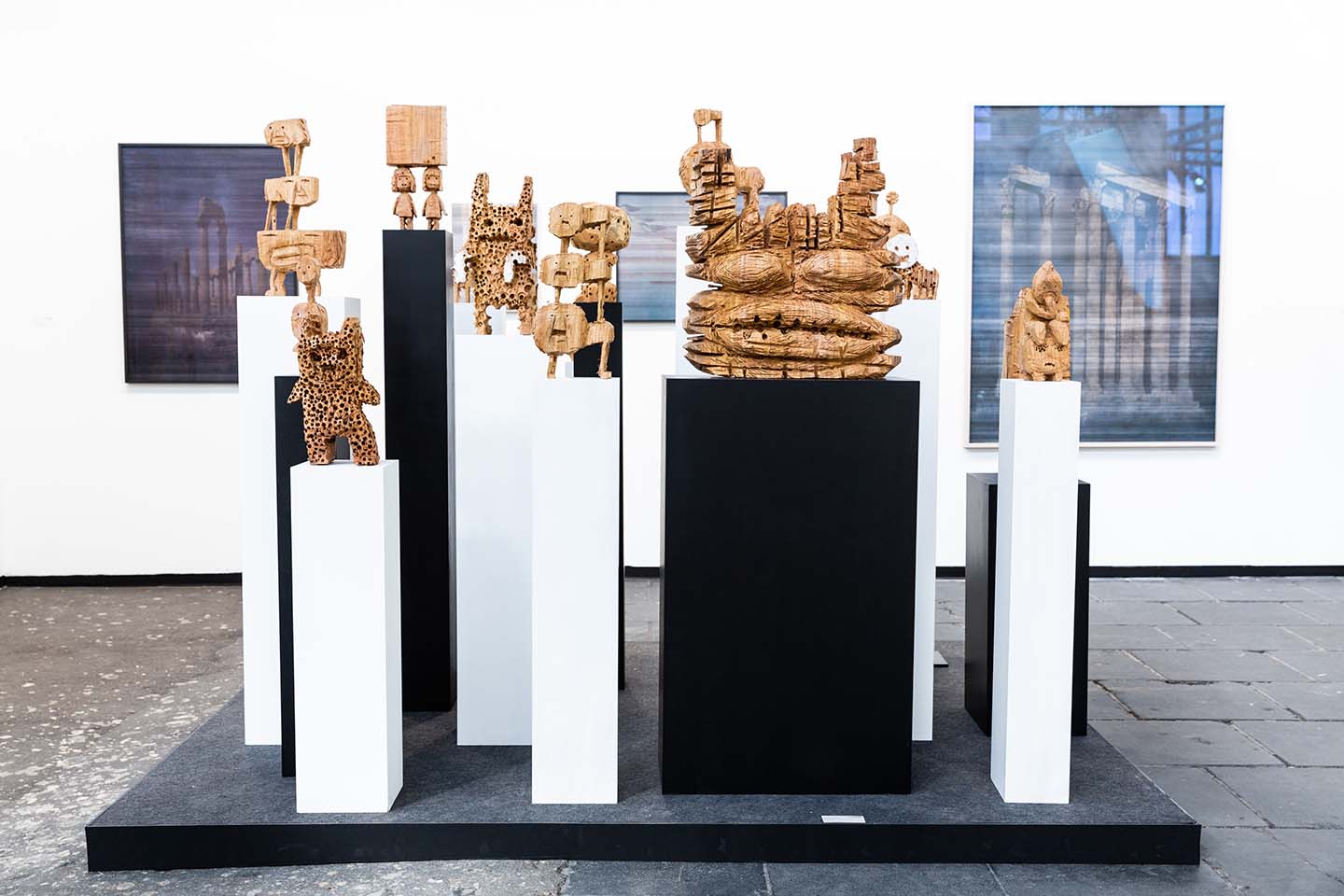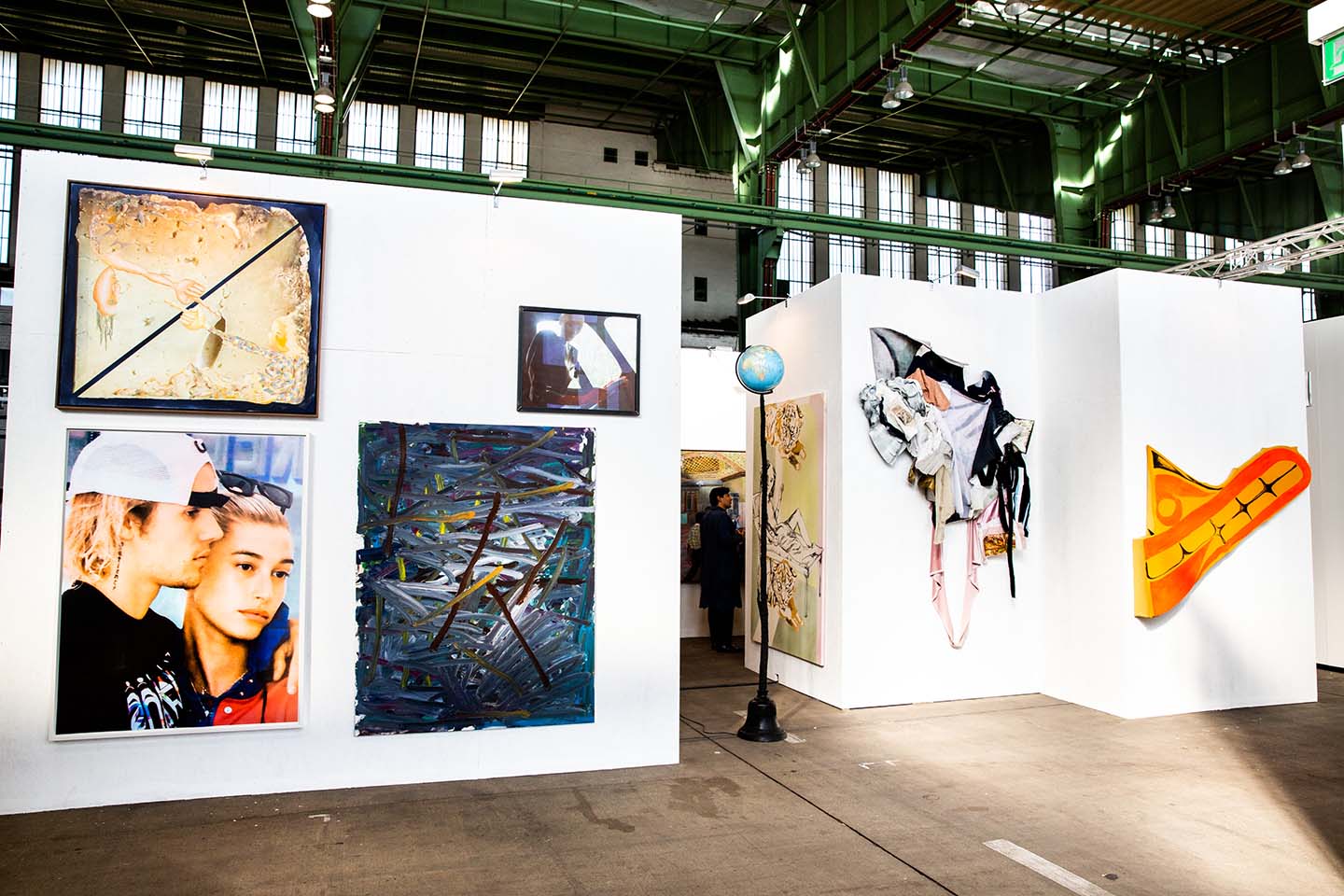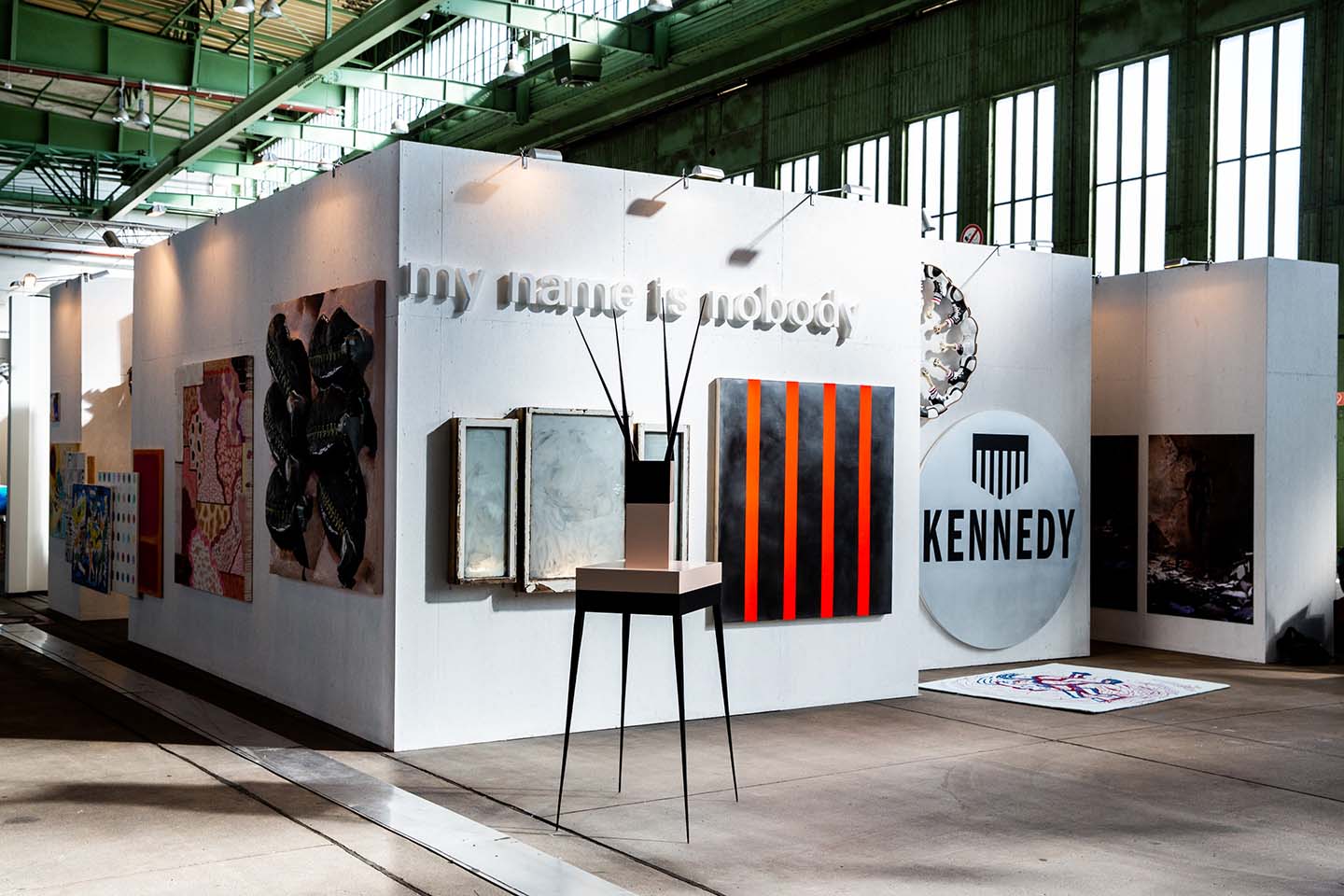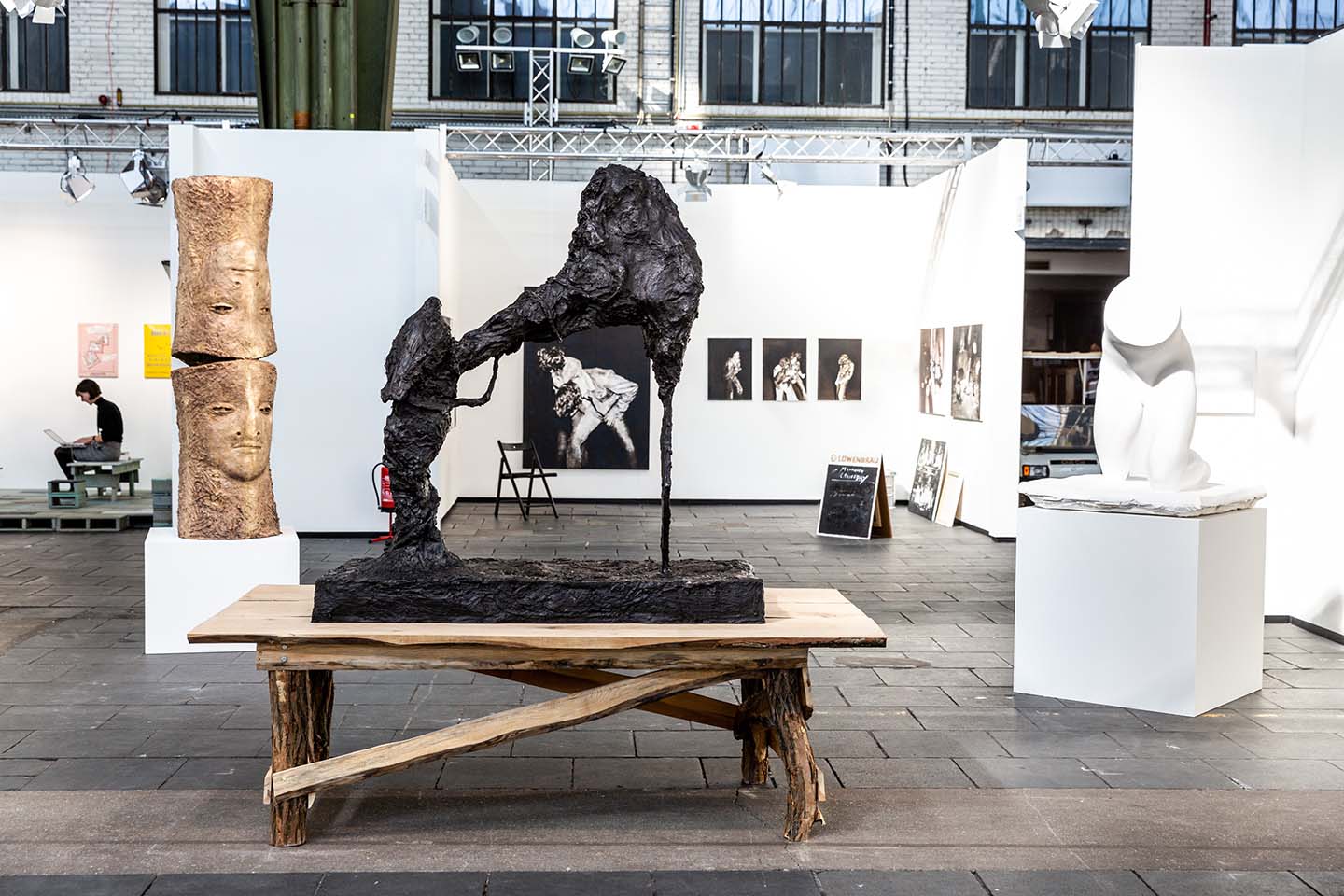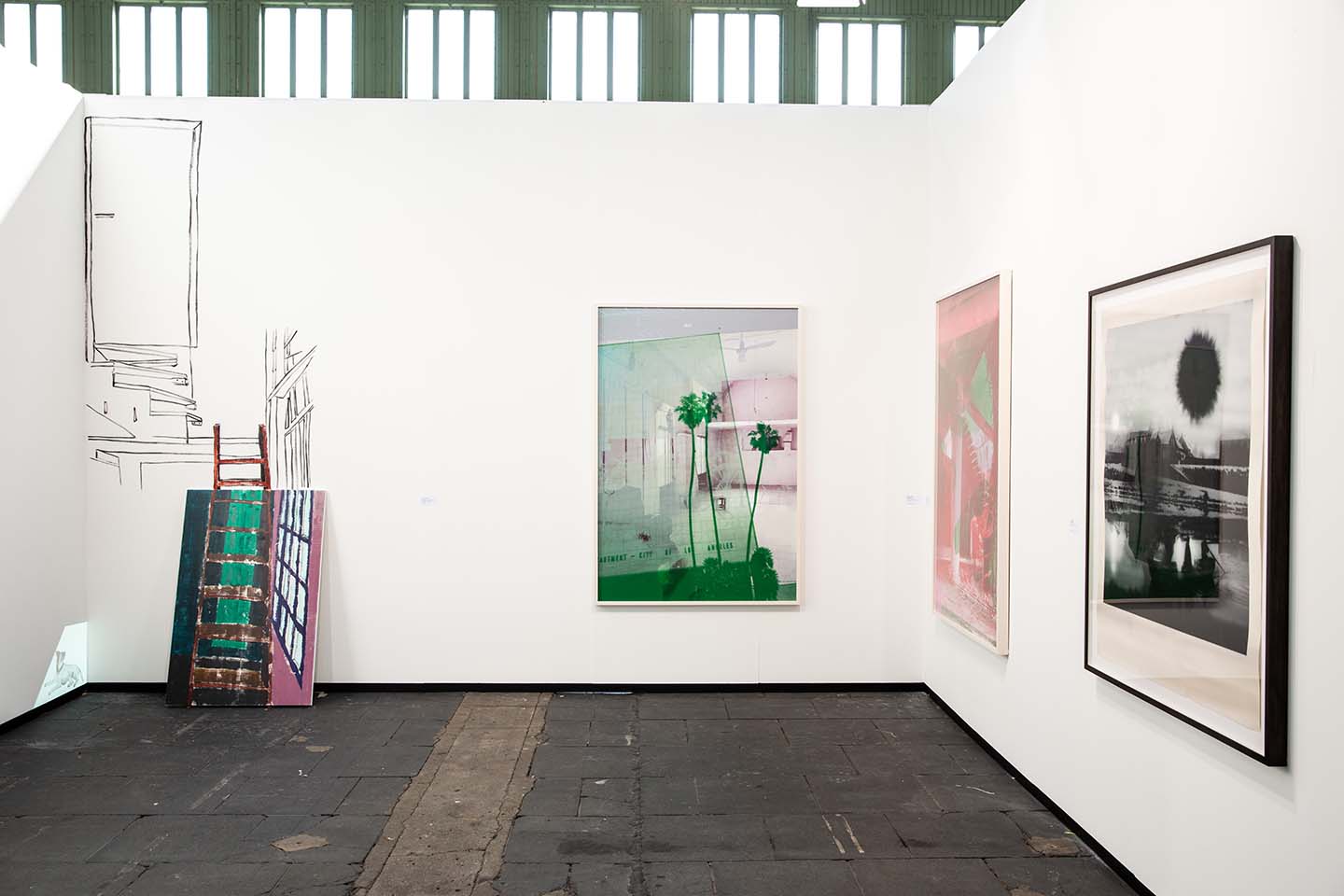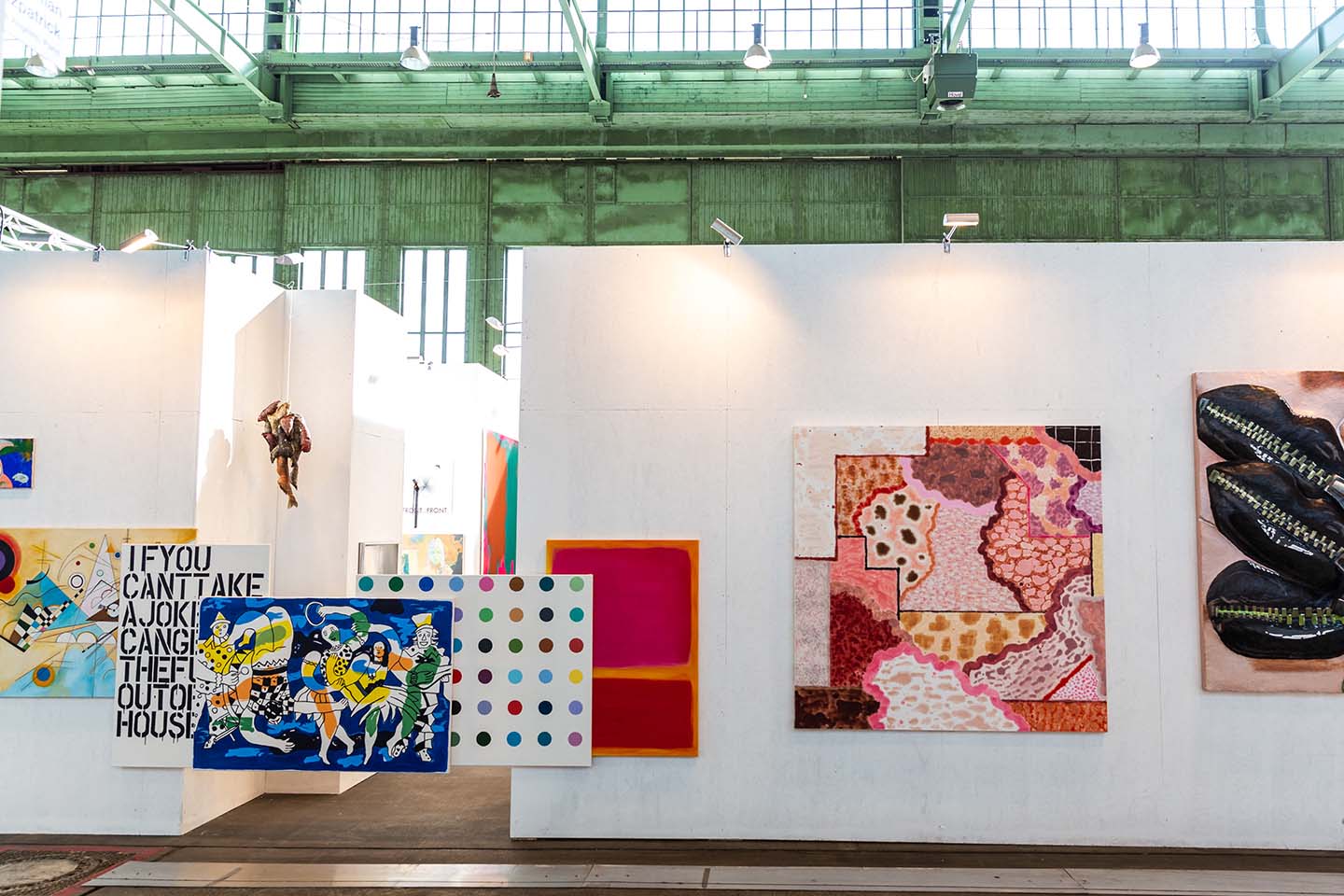 For the first time the fair takes place in two hangars of the historical Tempelhof Airport, since its decommissioning becoming a central Berlin location for a variety of cultural activities. Around 120 galleries from 21 countries offer the international art world a comprehensive overview of contemporary positions while also showcasing works of Classic Modernism.
This year more than 90 galleries present highlights from their programs in the fair's Galleries section. The new Special Projects section is reserved for 28 solo presentations and curated projects that offer galleries the opportunity to provide a more comprehensive introduction to an artist or to present a thematic juxtaposition of works and positions.
Special Projects The Special Projects booths, forming a continuous ribbon connecting the two hangars of the Tempelhof airport, provide in-depth insights into the work and ideas of individual artists — with a focus on those that reflect upon our immediate present or recent past with a socio-critical gaze, negotiating topical themes surrounding resources, post-nature, internet, artificial intelligence, and identity.
A pioneer of Russian internet art, Olia Lialina is being exhibited by Roehrs + Boetsch Gallery. She playfully translates digital content into new forms while presenting the internet in the way she came to know it and would like to preserve it: a space of innumerable possibilities and individualistic expressions, full of wonders and with the potential for equal relationships. James Bridle presents a comprehensive installation at Nome that critically engages with our relationship to technology and artificial intelligence, the automatization of work, and the political opacity of complex systems. Themes of work and identity are also at the heart of the exhibition at Galerie Tanja Wagner: Šejla Kamerić focuses on the textile industry, Kapwani Kiwanga deals with the colonial appropriation of land from indigenous communities, while Anna Witt imagines an optimized living and working environment.
Klosterfelde Edition juxtaposes the work of Dan Peterman, known for his research on the circulation of resources in modern societies, with the young artist Wilhelm Klotzek, who summons the lost cultural identity of the former GDR. The filmmaker and artist Benjamin Heisenberg, presented by Ebensperger, questions his own engagement with personal and German history in "Twelve Angry Men", a site-specific installation made up of videos and artifacts. Meanwhile, Nordenhake shows another well-known personality, the artist and architect Marjetica Potrč, who employs various disciplines to remind us of the socio-political consequences of architecture and space. Krištof Kintera, presented by Polansky Gallery, reflects the immediate present within the framework of a Post- Nature discourse. ART N MORE humorously negotiate art and art production itself at Galerie Sperling while Galerie Bene Taschen exhibits Jamel Shabazz's photos documenting American culture and subculture.
With Nicholas Cheveldave, Galerie Emalin shows an artist whose complex collages critically probe Western consumer culture and the ways in which it generates and controls the communicating of contemporary identity. Puppies Puppies, who gave up her own name to take on a new identity, combines cultural artifacts with personal narratives in her installation presented by Galerie Barbara Weiss. At the same time, Paloma Proudfoot at Soy Capitán uses ceramic objects as characters, an ensemble of reappearing players that continually transform and reappear throughout her various installations and performances.
The work of the well-known Belgian artist Edith Dekyndt, presented by Karin Guenther and Konrad Fischer Galerie, are characterized by subtle material transformations. The theme of transformation has particular resonance within the curated two-or three-artist presentations of the Special Projects section. At Galeria Plan B, Victor Ciato's watercolors from the 70s to the 90s are juxtaposed with a massive neon installation by Navid Nuur; here, diverse articulations stem from similar concerns, both artists being interested in the transgressing of cultural and physical borders via abstract forms and colors. Tim Berresheim and Arno Beck dissolve the divisions between analog and digital at Galerie Falko Alexander from Cologne, and already in its title, Galerie KM bears its approach: "In Between Transformation" circulates around three varied transitional states with the works of Quirin Bäumler, Alexandra Leykauf and Hilla Toony Navok. At Clages Gallery, Shila Khatami and Christian Theiss shift between figuration and abstraction.
Salon art berlin presents "Verlörung", a 100sqm collective booth curated by Tenzing Barshee, which inaugurates the fair's new Salon format. Bringing together more than 50 works (from more than 40 galleries), Salon continues art berlin's commitment to experimenting with the dimensions of exhibition, commercial fair and modes of display.
art berlin 2018
until 30 September 2018