CONVERSATIONS
Artificial Tears
Close
1
2
3
4
5
6
7
8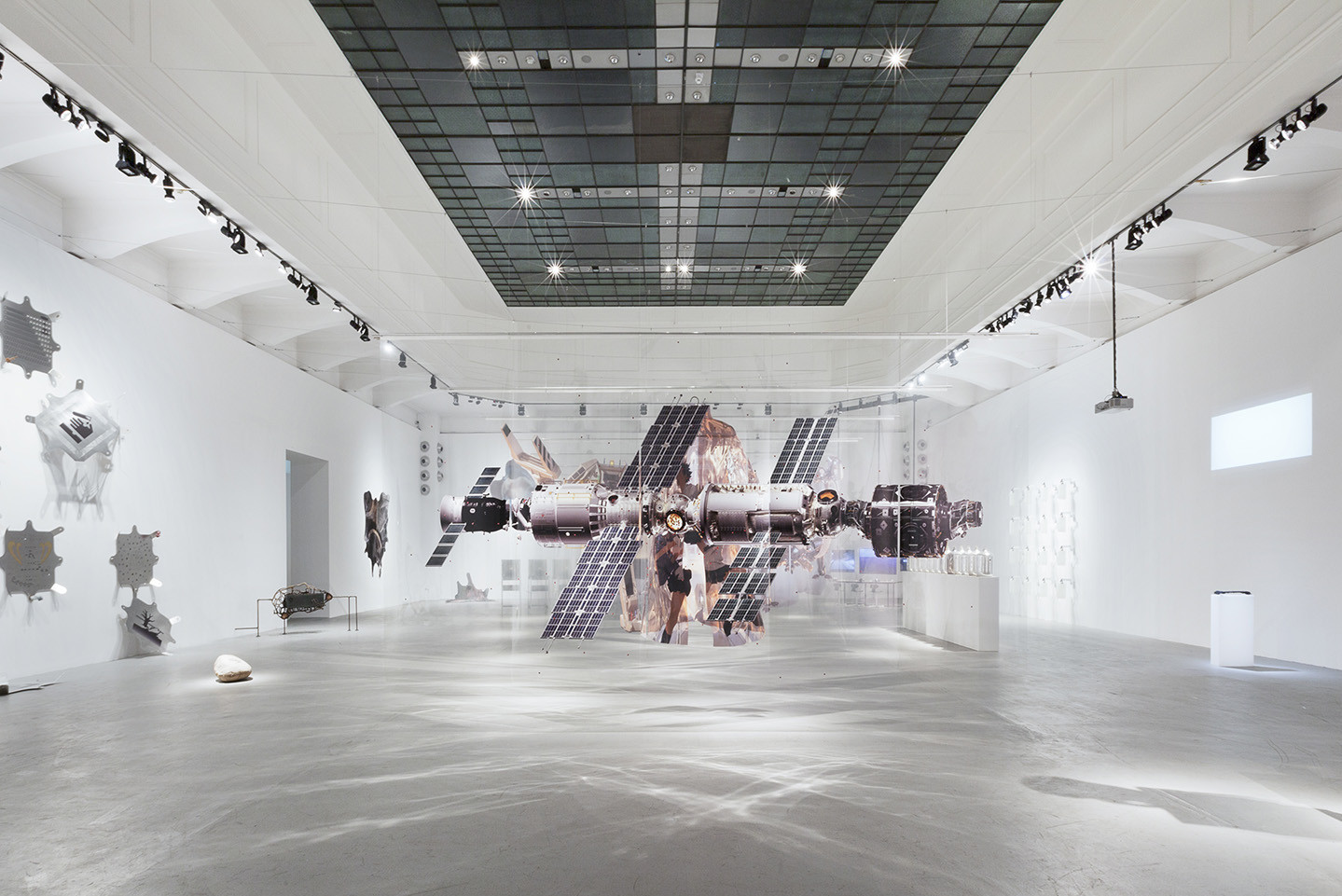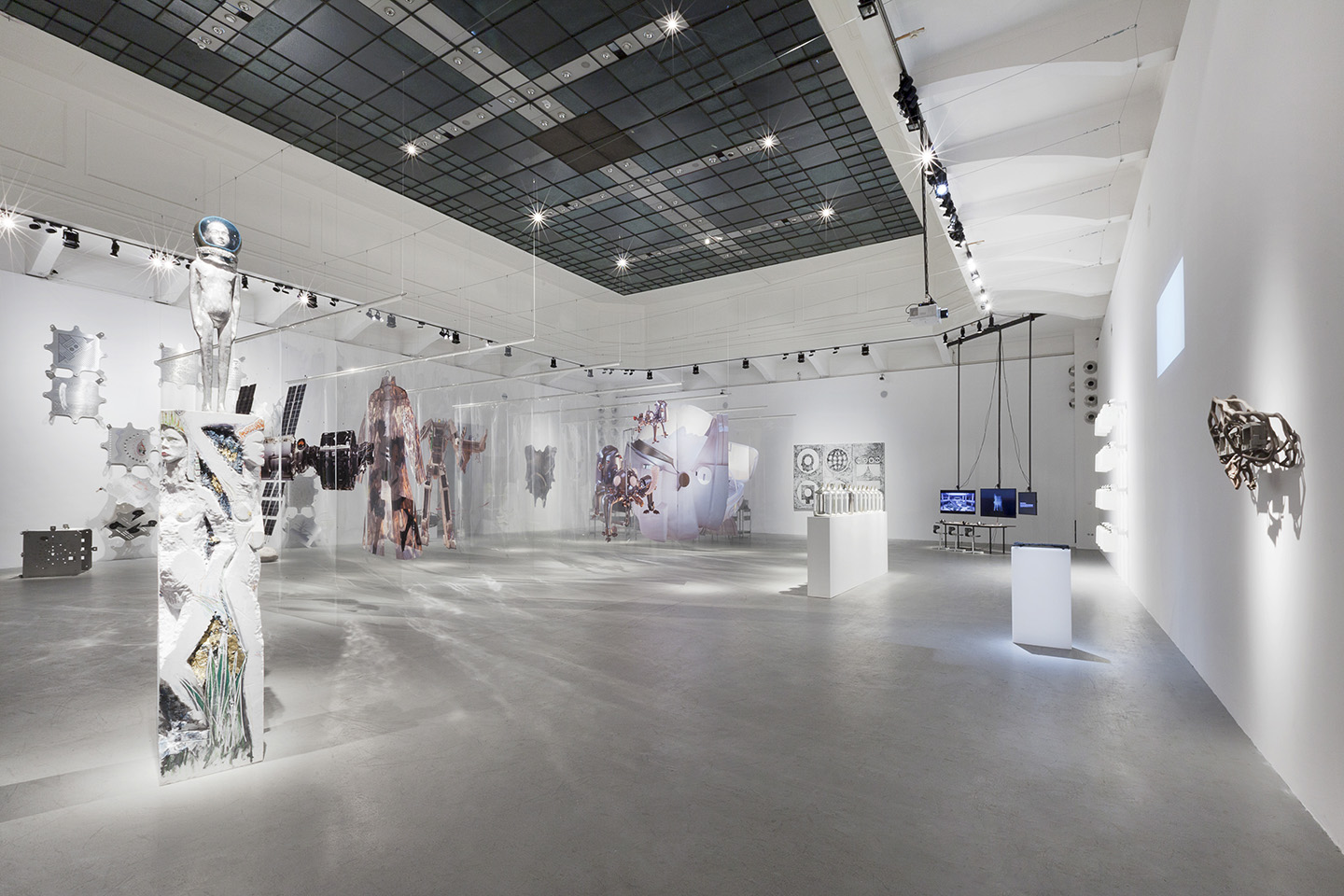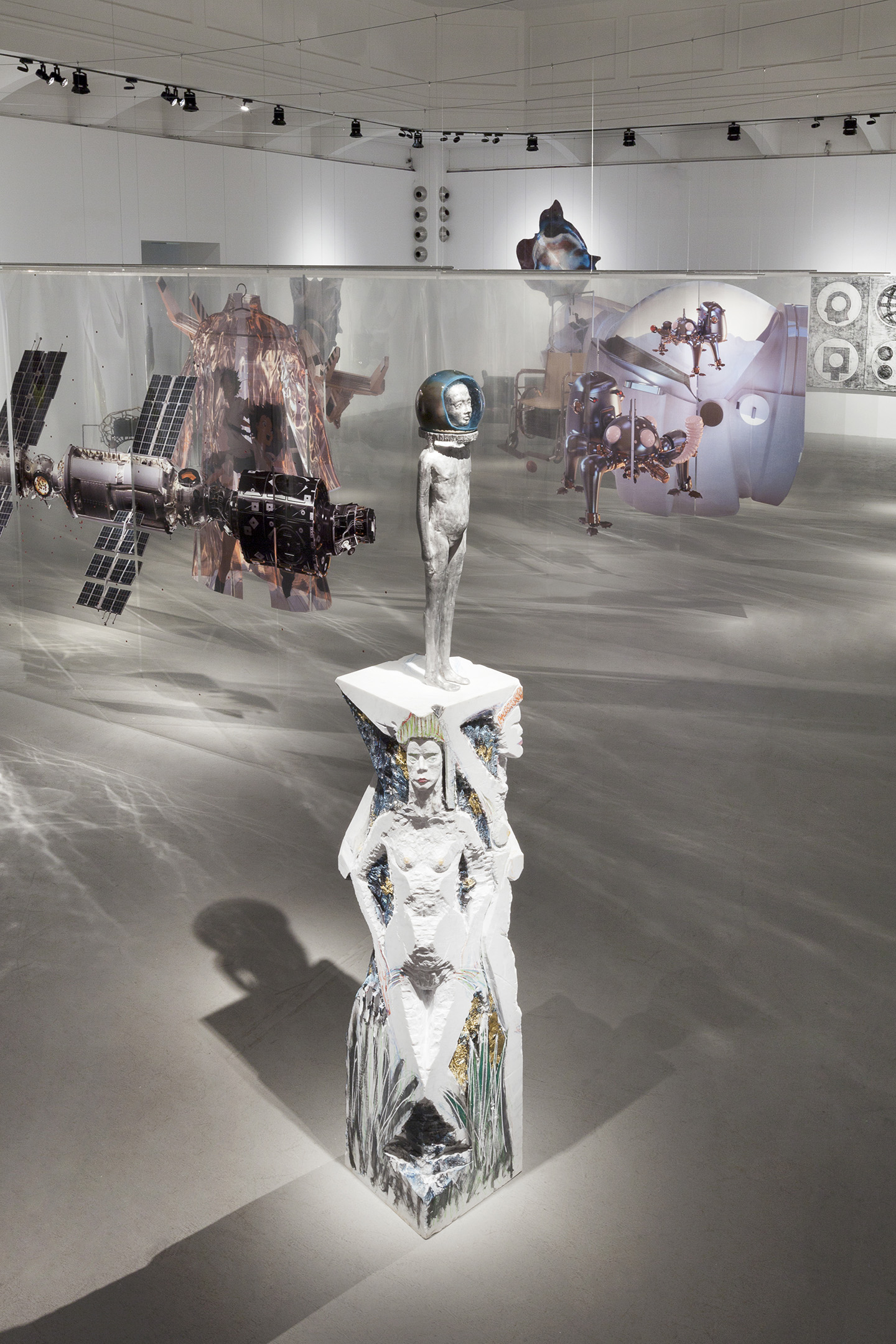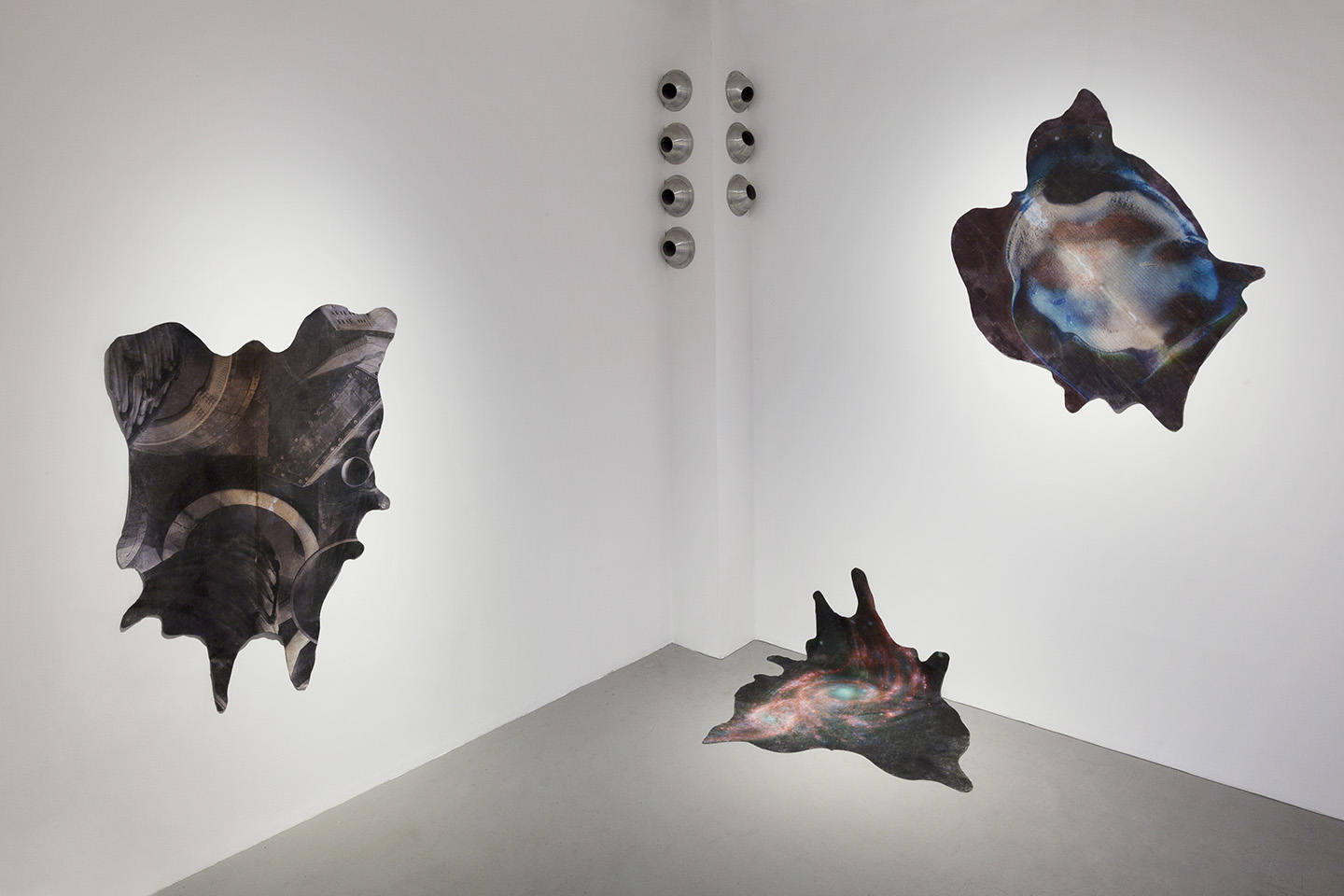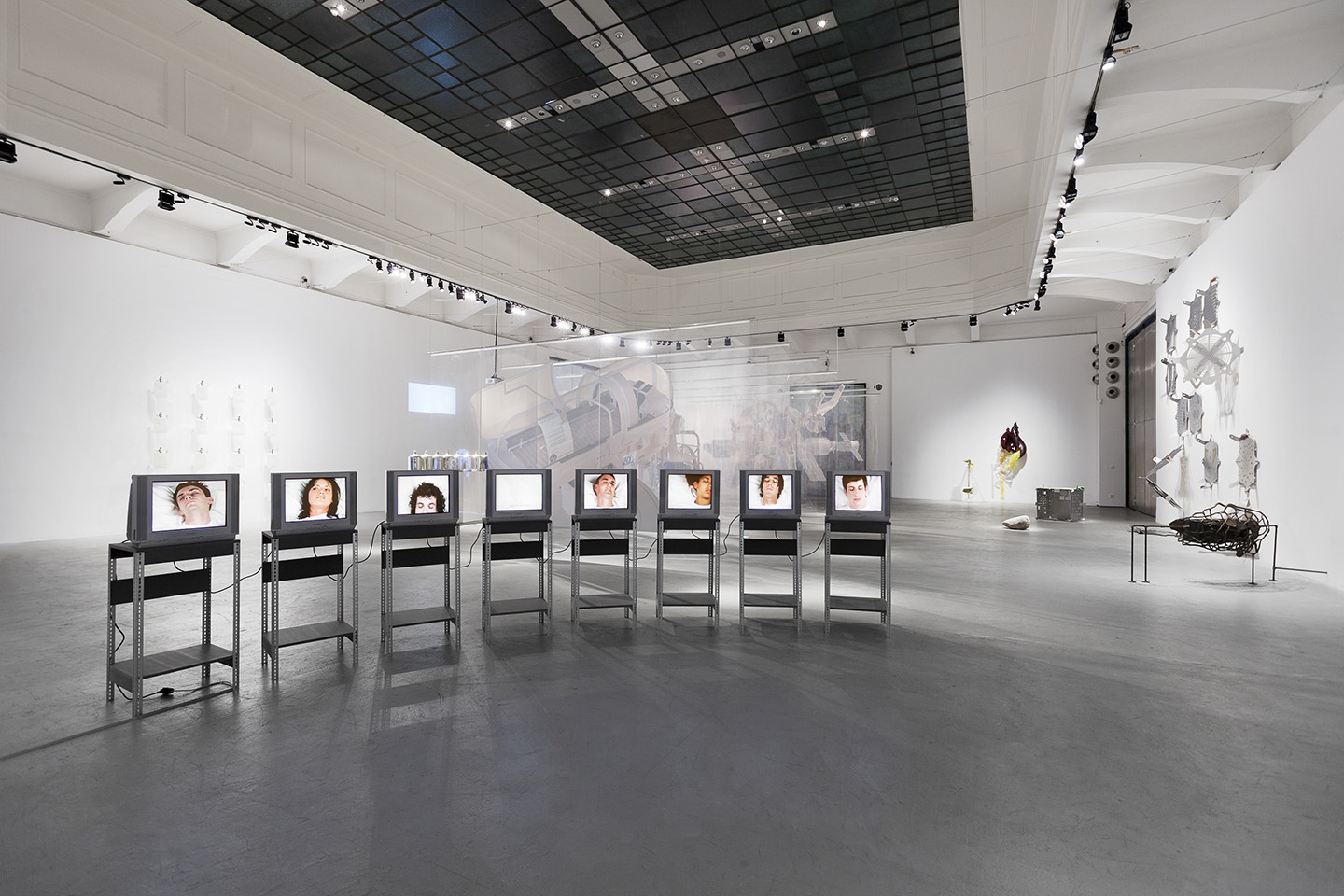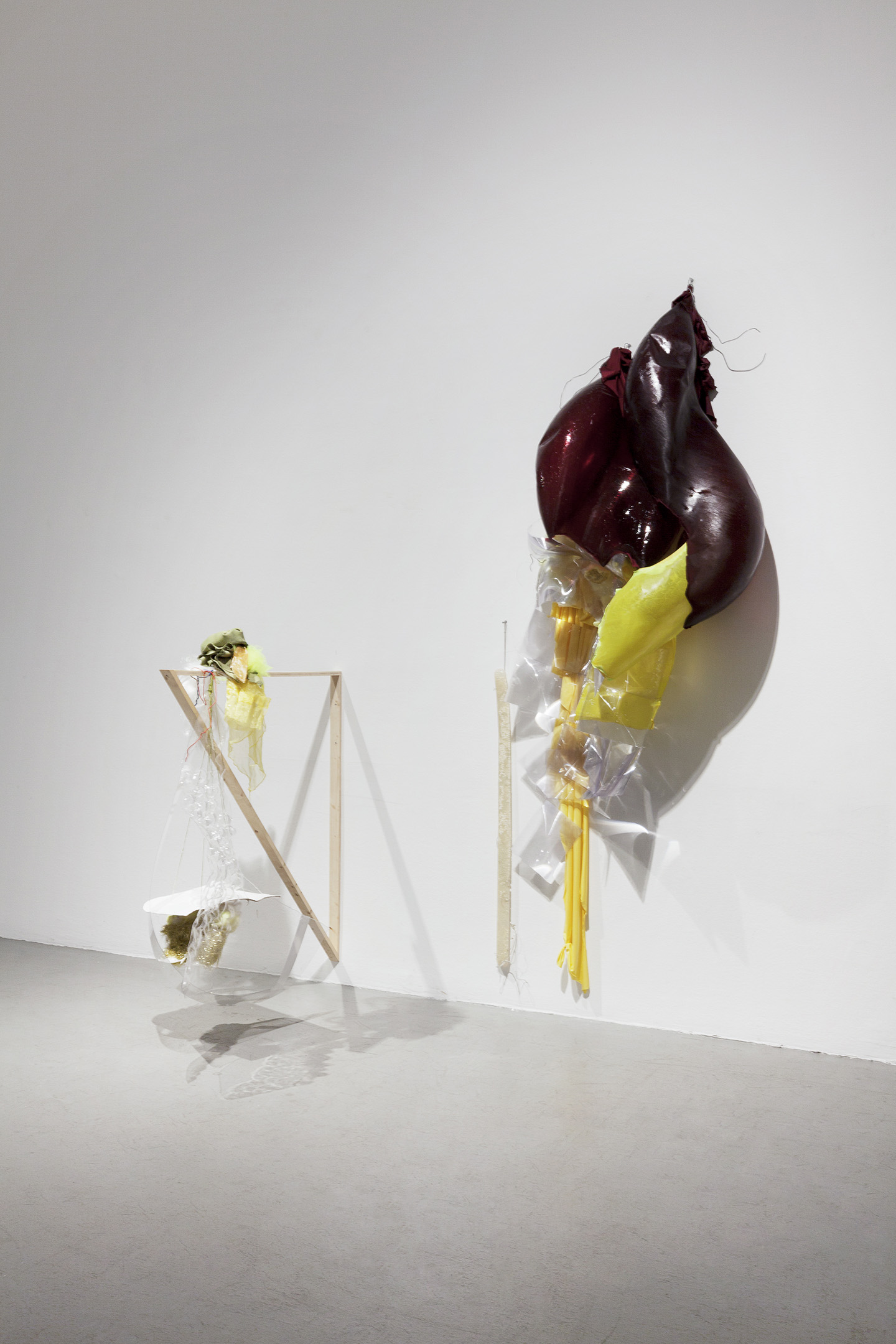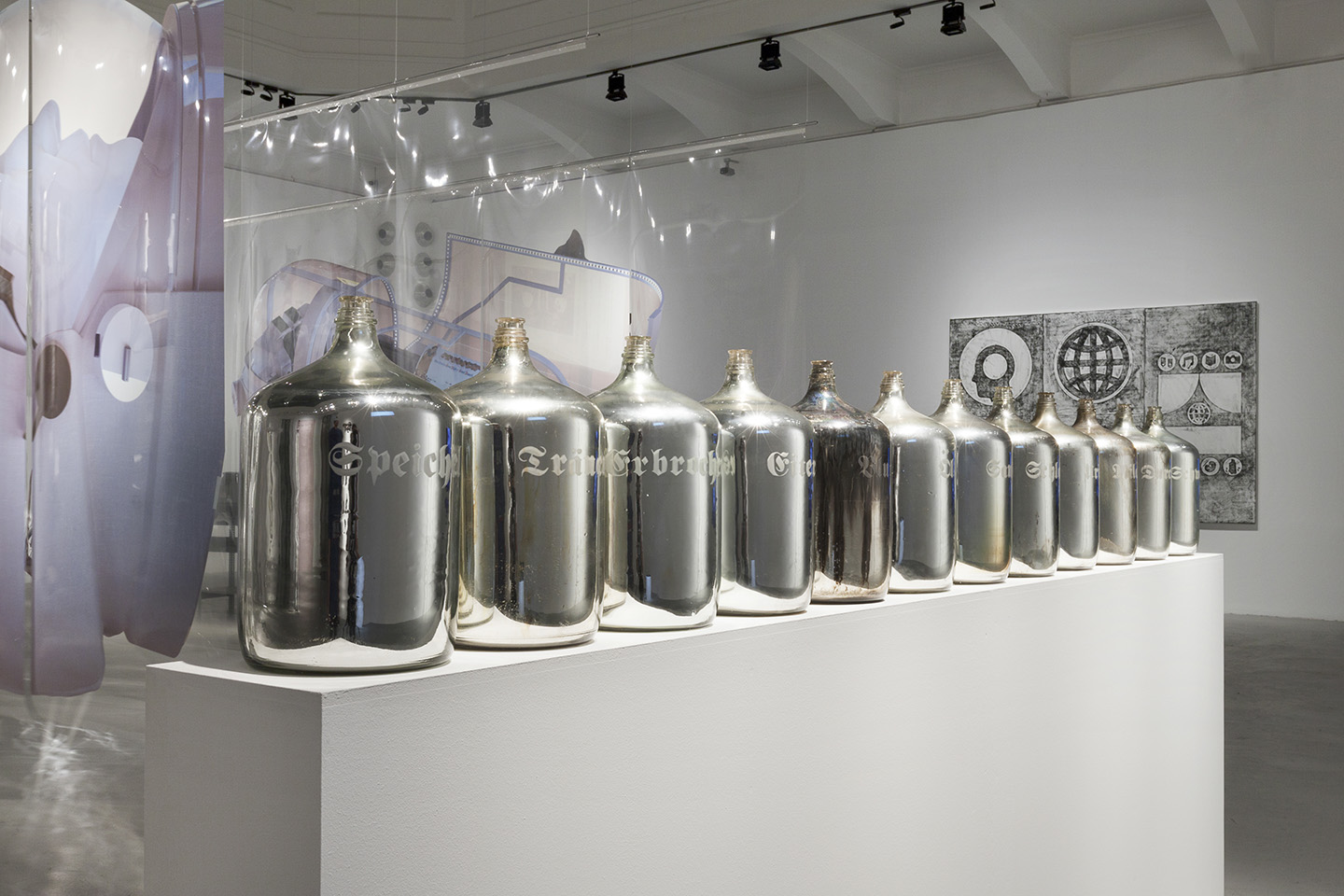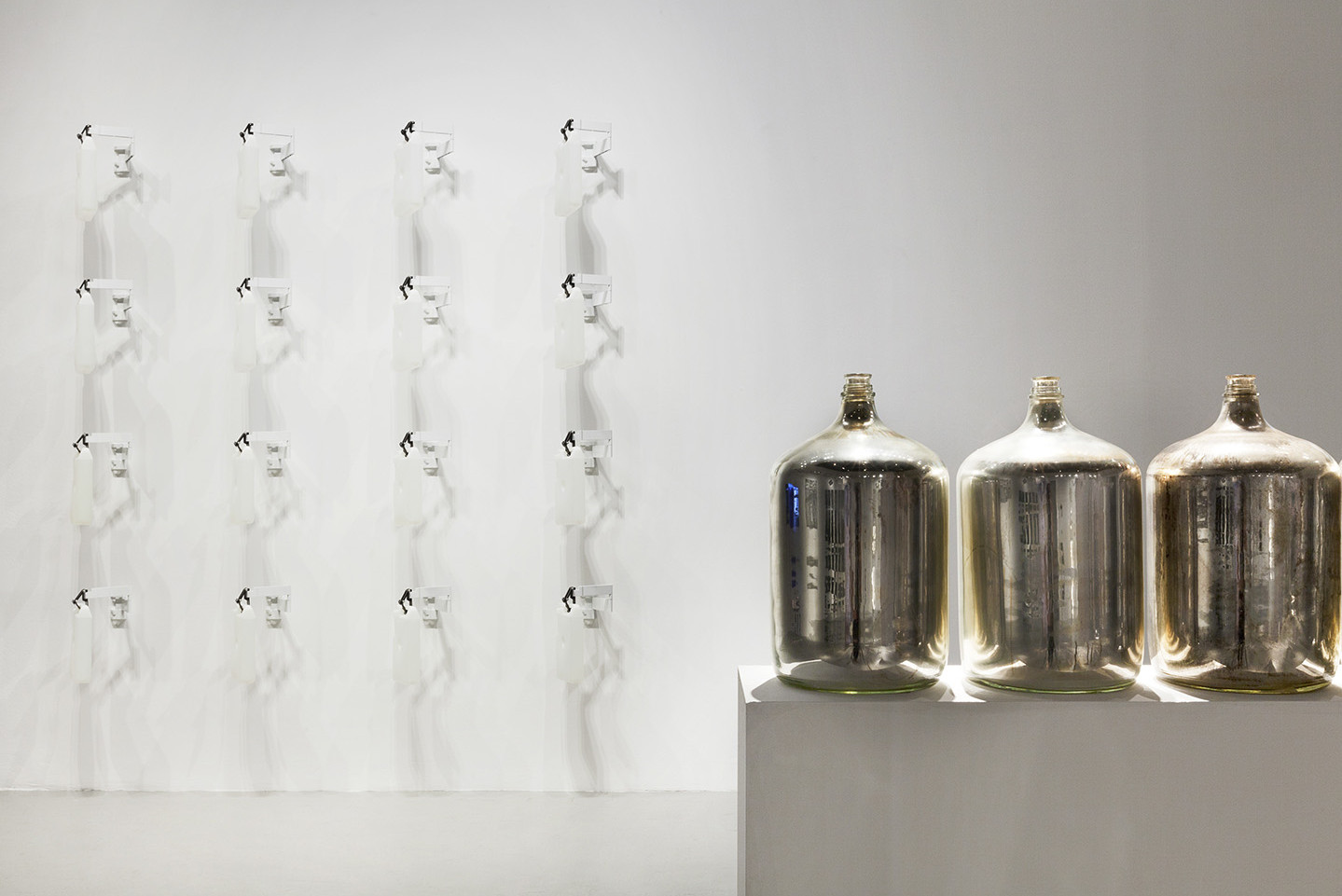 Marlies Wirth in conversation with Emily Watlington
Imagine a future world in which technology has solved all of our problems and we no longer have to cry. There are artificial tears for that—a substance that exist to solve the problem of emotional catharsis and dry eyes. We have been optimized. Part of the Vienna Biennale 2017: Robots. Work. Our Future and curated by Marlies Wirth, ARTIFICIAL TEARS at the MAK Vienna features work by thirteen artists who speculate on precisely this potential future: Jean-Marie Appriou, Dora Budor, Mariechen Danz, Genghis Khan Fabrication Co., Aleksandra Domanovic´, Cécile B. Evans, Daiga Grantina, Matt Mullican, Sean Raspet, Sarah Schnönfeld, Jeremy Shaw, Kiki Smith, and Clemens von Wedemeyer.
Emily Watlington: Artificial tears are so fascinating. They are a prosthetic which suggest a deficiency, namely, that one is not producing enough tears. We might need them when we stare at our screens for too long and dry out our eyes. Studies have also shown that our prolonged screen-time has led to hyper-stimulation, resulting in literally "shallower" neurological structures. Our capacity to be moved in deep ways is being diminished. I was wondering how, or if, screens figure into the exhibition.
Marlies Wirth: There are actually few technological screen works—two. One is by Cecil B. Evans, Working On What the Heart Wants (2015). It features notes between the artist and the 3D-modelists as they try to imitate nature. One funny comment reads "you have to make the breasts of the female character saggier, so it's more natural." Evans wanted to imitate a deficiency from real life in the artificial world, though she could have created a "perfect" being. This is one screen work that you could sit down and watch—three screens—and actually get your eyes dry. There's another video work by Jeremy Shaw—DMT (2004)—about the artist's experiments with DMT. People try to articulate their indescribable experiences with the natural hallucinogen.
EW: I want to come back to altered states, but first: the screen gets invoked, if not directly used, throughout a sub-theme of works in the exhibition that deal with cinema—including those by Domanovic´, Budor, Mullican, and Evans.
MW: Yes, cinema creates this other world, though it predates virtual reality. Film, especially science fiction, always produces alternative realities, parallel universes, or potential futures we could have or might have. Some of the events portrayed in science fiction from the past have by now become true. Others will never become true—thank god. I'm interested in the concept of the "dystopian moment"—painting a really dark picture of the future, and trying to use its potential for change, rather than painting a really bright one and then failing to live up to it. The future human portrayed in science fiction is often a pure, young, able-bodied human being—usually white, sadly. They never age, they are always healthy, they don't have to eat disgusting food any more—they can just take a pill. I really liked Arthur Clarke's statement that, "Any sufficiently advanced technology is indistinguishable from magic." Magic is also connected with film through props, and tricks, special effects… which make you wonder, "how does that work?" Magic involves believing in something that can't be real. A lot of people never believed we could fly to the moon, but it happened. Nobody would have ever believed there would be A.I.
EW: Yes, and "magic" ties back into the inexplicable experiences you described—both emotions and altered states. Tears also suggest that a Utopic moment is coming where life-prolonging and optimizing technologies will solve all of our problems and there will be no more crying—we'll have to relegate crying to something artificial that solves the problem of dry eyes. Yet tears—water—also have the power to destroy machines.
MW: You totally analyzed my title. I feel understood!
EW: That's a good feeling. A close friend recently texted me a photo of a drawing he was working on, and I responded by visualizing in my mind the emoji with two streams of tears running down its face. It was such a strange response! I was really moved by the painting, but not moved to literal tears.
MW: Yes, Cecile B. Evan's work talks about these standardized and yet deeply personal and individualized representations of feelings.
EW: That brings me back to cinema… which makes me wonder if any tears are not artificial to some degree. We are moved by films because we are familiar with prototypical scenarios which are socially constructed.
MW: Of course, which is the point I'm making. I learned that there are three types of tears: for example, emotional tears contain natural painkillers. Apart from the fact that crying exhausts your body and therefore calms you down, it also relieves pain through the tear liquid. Imagine if you never had to cry again… maybe at first that sounds great, but crying can be so good! And you can cry also for joy, not only for grief. We would lose so much.
EW: And we often hold up emotion as that which distinguishes the human from machine, but that's in part because we have designed our machines that way, since emotion is seen as contrary to optimization or efficiency. Can you talk about the role of altered states in the exhibition—affective experiences produced by non-human substances?
MW: In Beyond Zero and One, Andrew Smart proposes the "Turing Acid Test" and states that a real artificial intelligence must trip on LSD, otherwise it can't be fully conscious. This experience of feelings we can't really describe is an important part of humanness. The question of altered states is one of consciousness. One of the basic questions I asked myself when preparing this exhibition is, "what is 'artificial,' as opposed to 'natural'?" What is consciousness, and which kind of consciousness do you mean? My professional sober one, or the one I'm in when I've had a few glasses of wine? Experiments by artists and scientists prove that there can be some other trigger of creativity—we consider creativity to be human, that machines cannot be truly creative. Maybe consciousness also requires hypnosis and daydreaming and optical illusions or hallucinations.
EW: Because a hallucination is not something you perceive in the world but create in your mind.
MW: Exactly. Humanness, transhumanism, posthumanism have been tackled a lot recently, but we don't actually know what makes us human. I was interested in how this inefficient state combats optimization. For what do we need to be optimized? Maybe I feel optimal the way I am. So what is the optimized human? And from which human concept do you start optimizing?
We have to be careful not to exclude people or beings, like we usually tend to: women or disabled people or what the western society likes to call "uncivilized cultures." We say we can enhance the brain and neglect the human body as a total—as organs interacting with each other. Balance occurs in the ear, for instance. Moving requires interaction of all body parts. That's why walking straight is so hard for robots; this system is very complex. We perceive things on our skin, we get shivers on our backs—these are really hard to imitate.
EW: Yes, shivers are not something we can will even ourselves to do with our brain, so how could we figure out how to make a robot do that?
.
at MAK, Vienna
until 1 October 2017