CONVERSATIONS
As Above, So Below: José Parlá
Close
1
2
3
4
5
6
7
8
9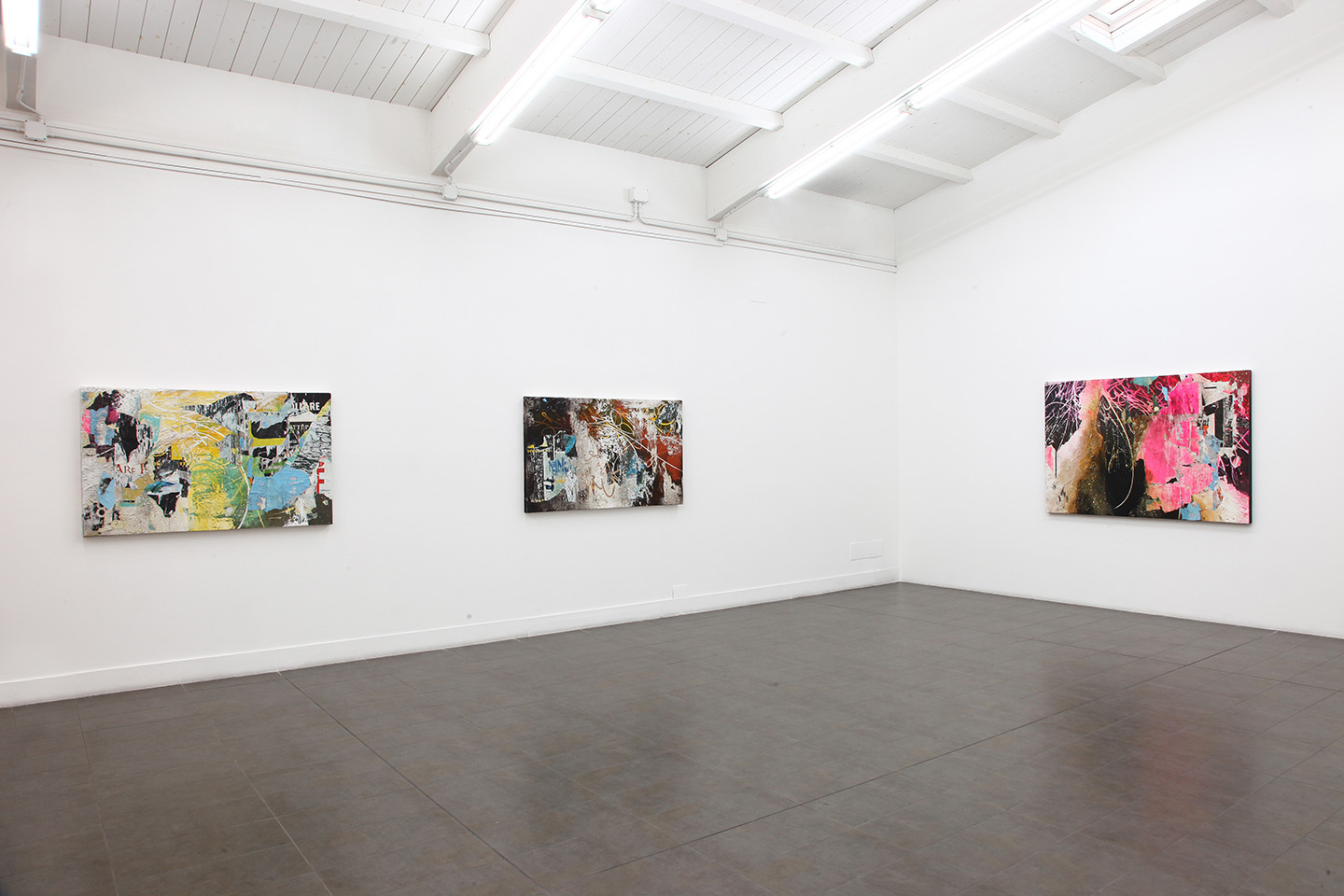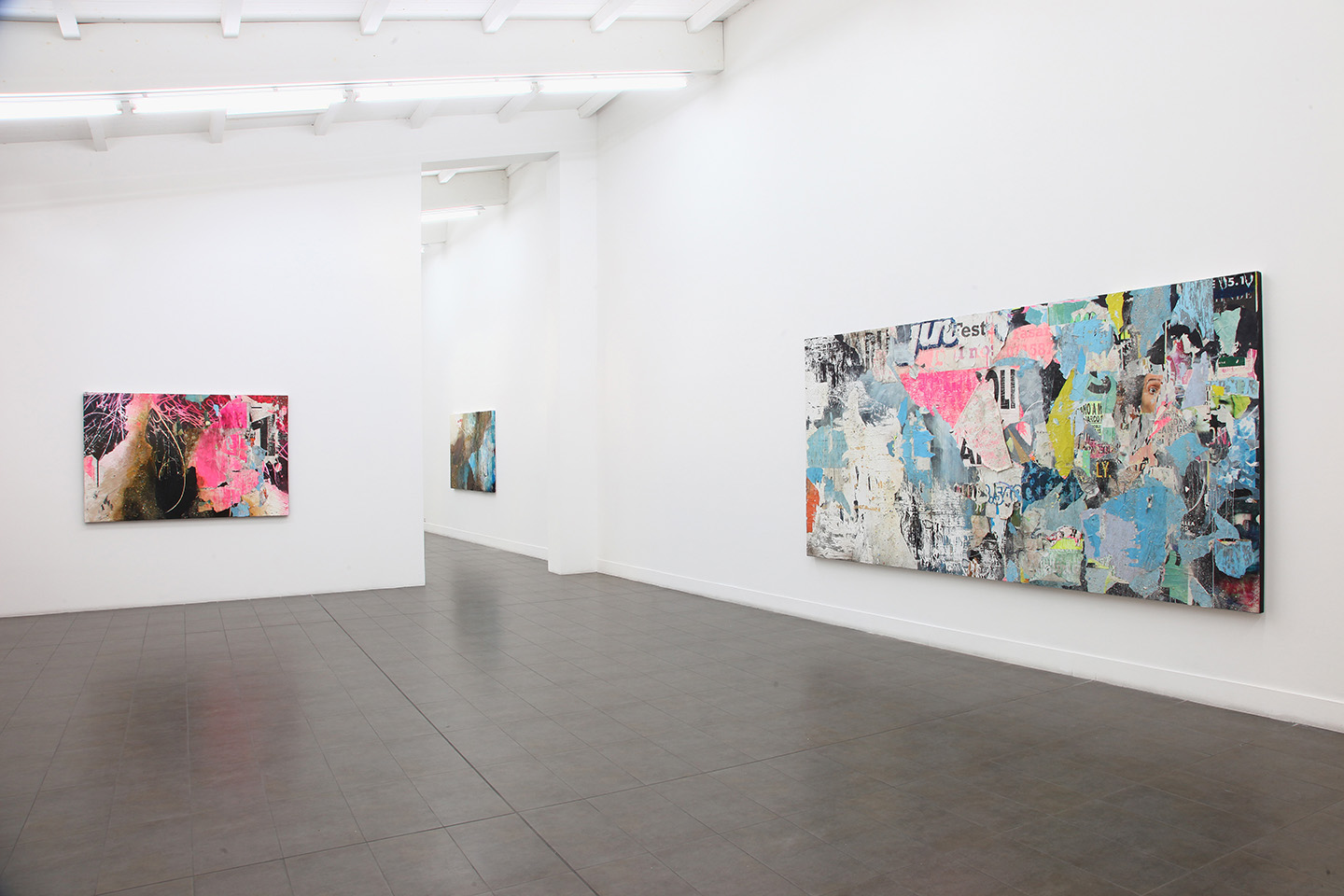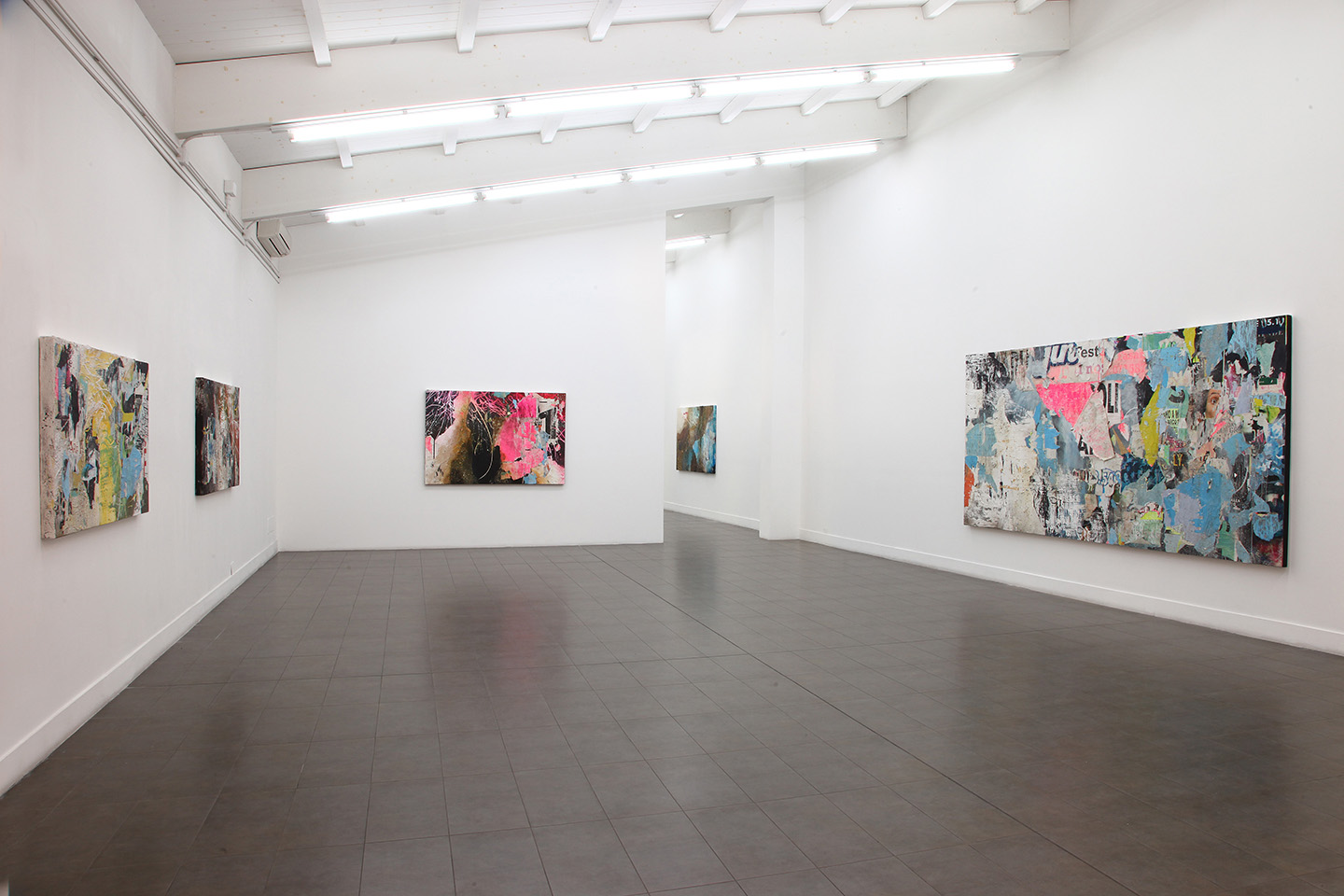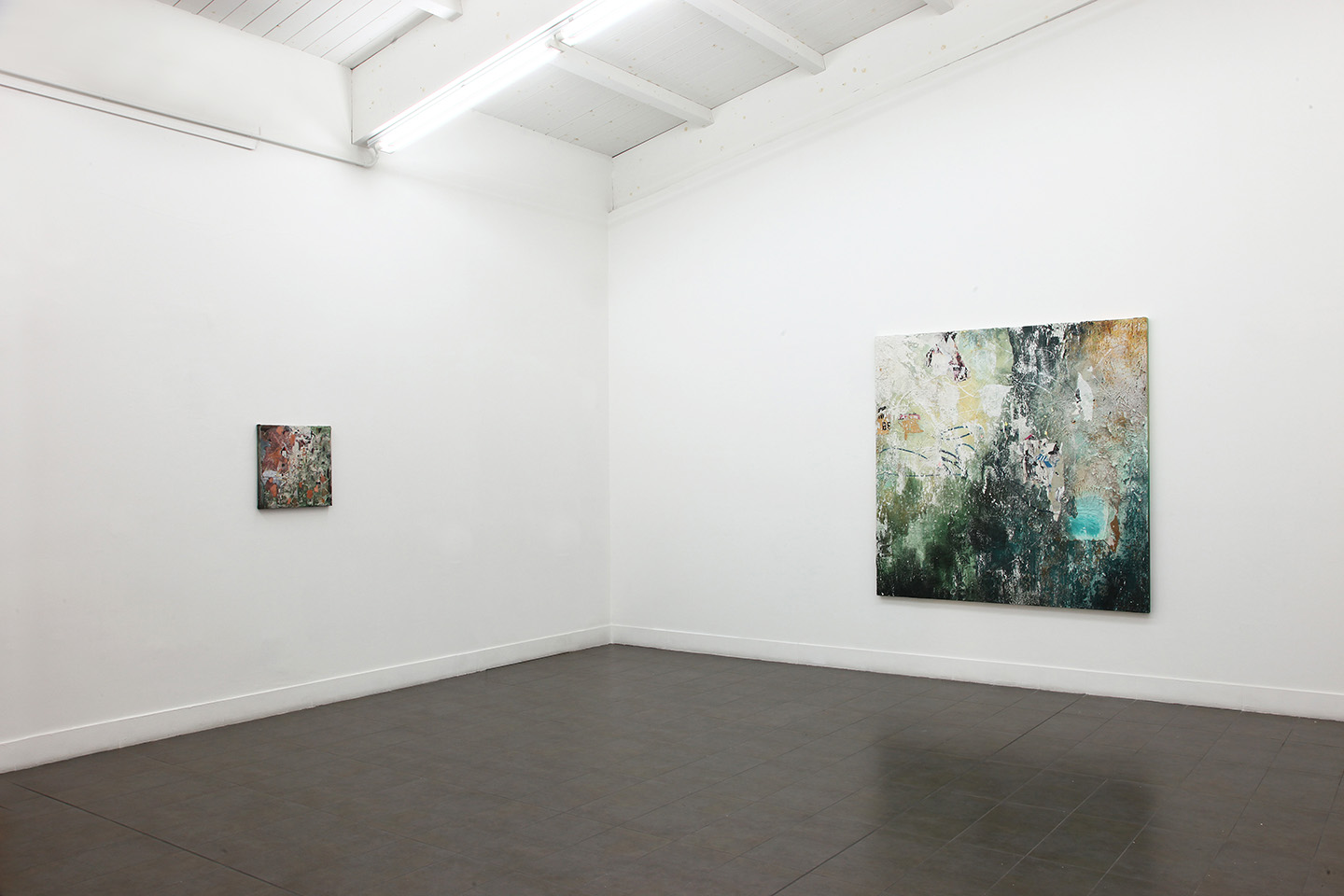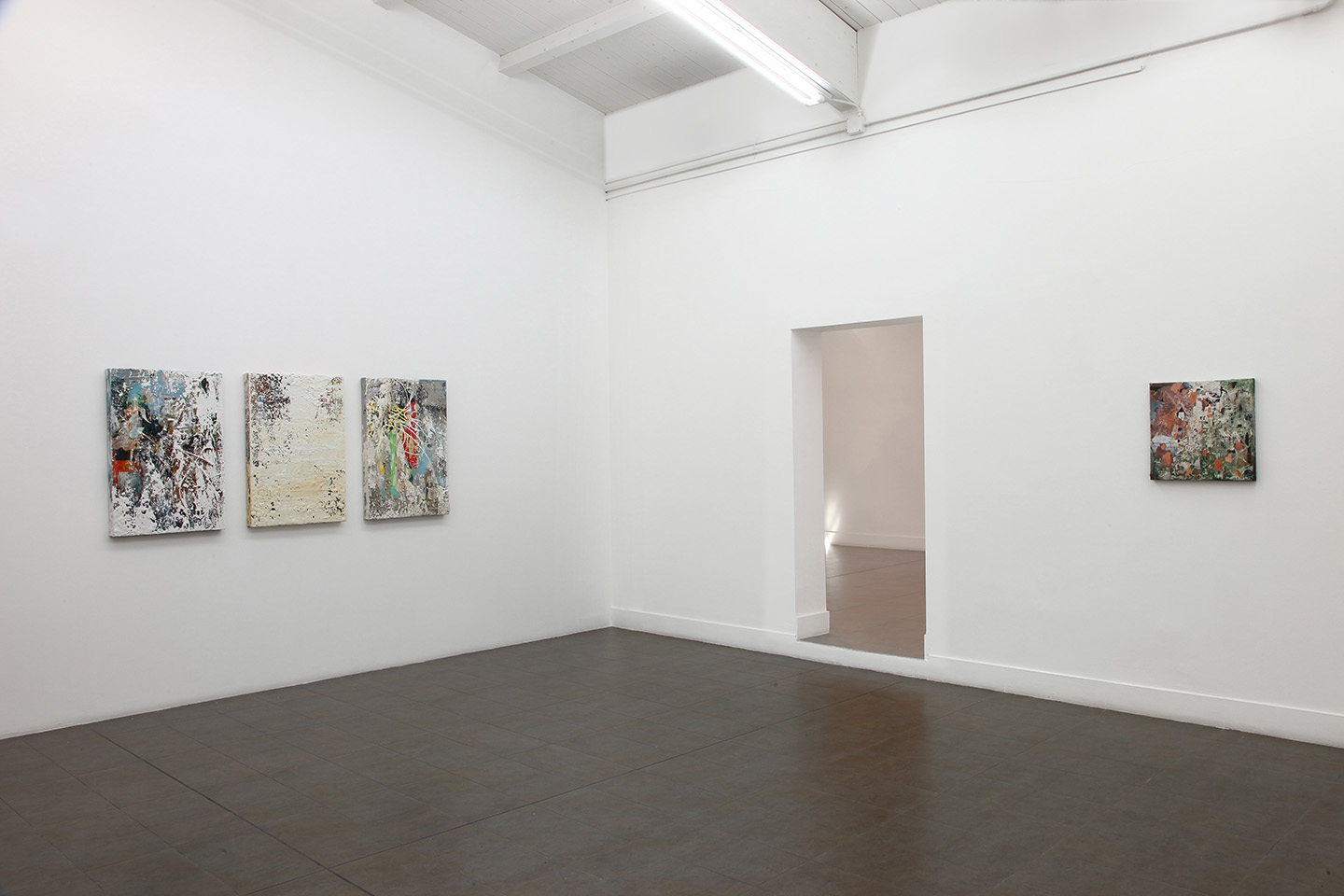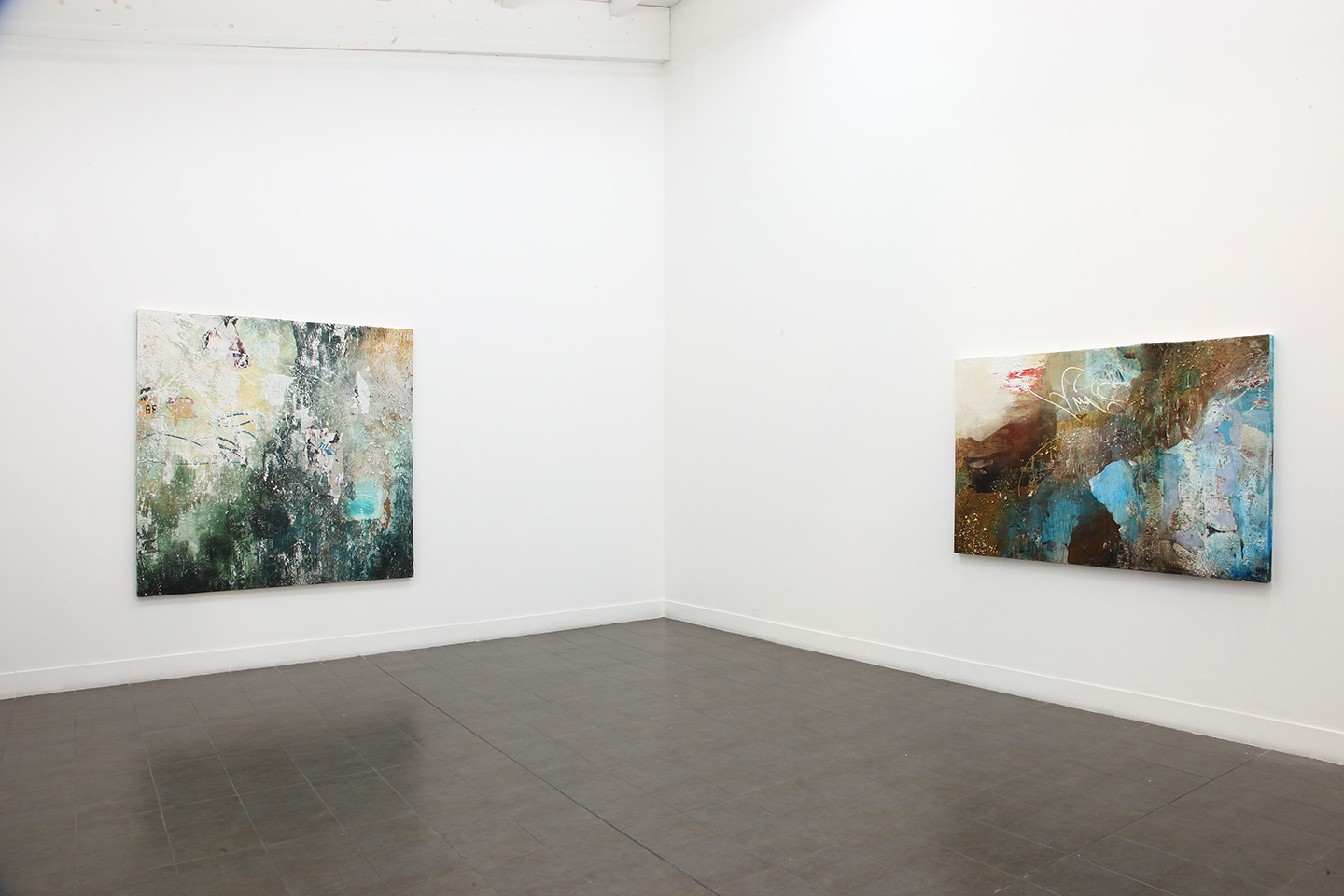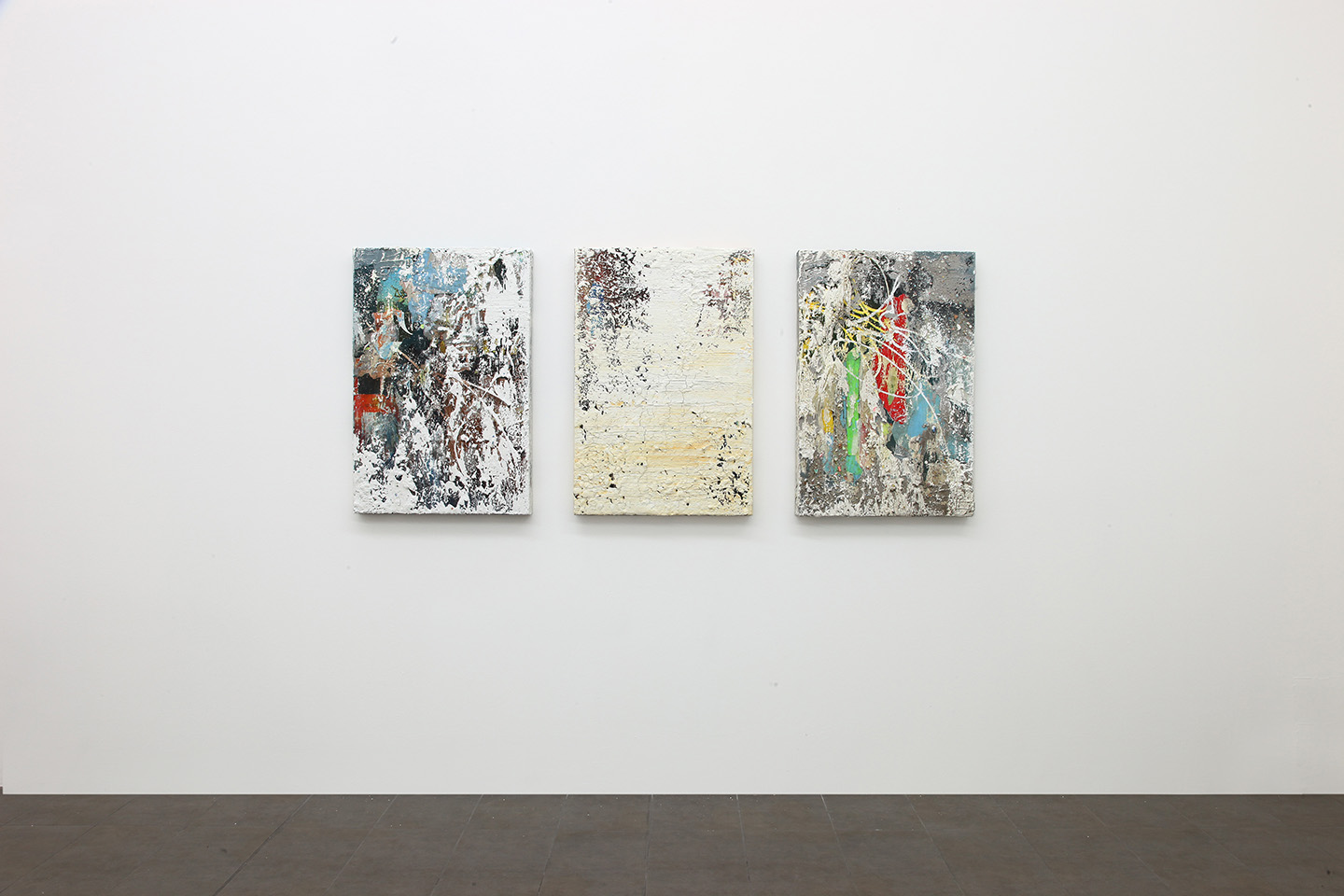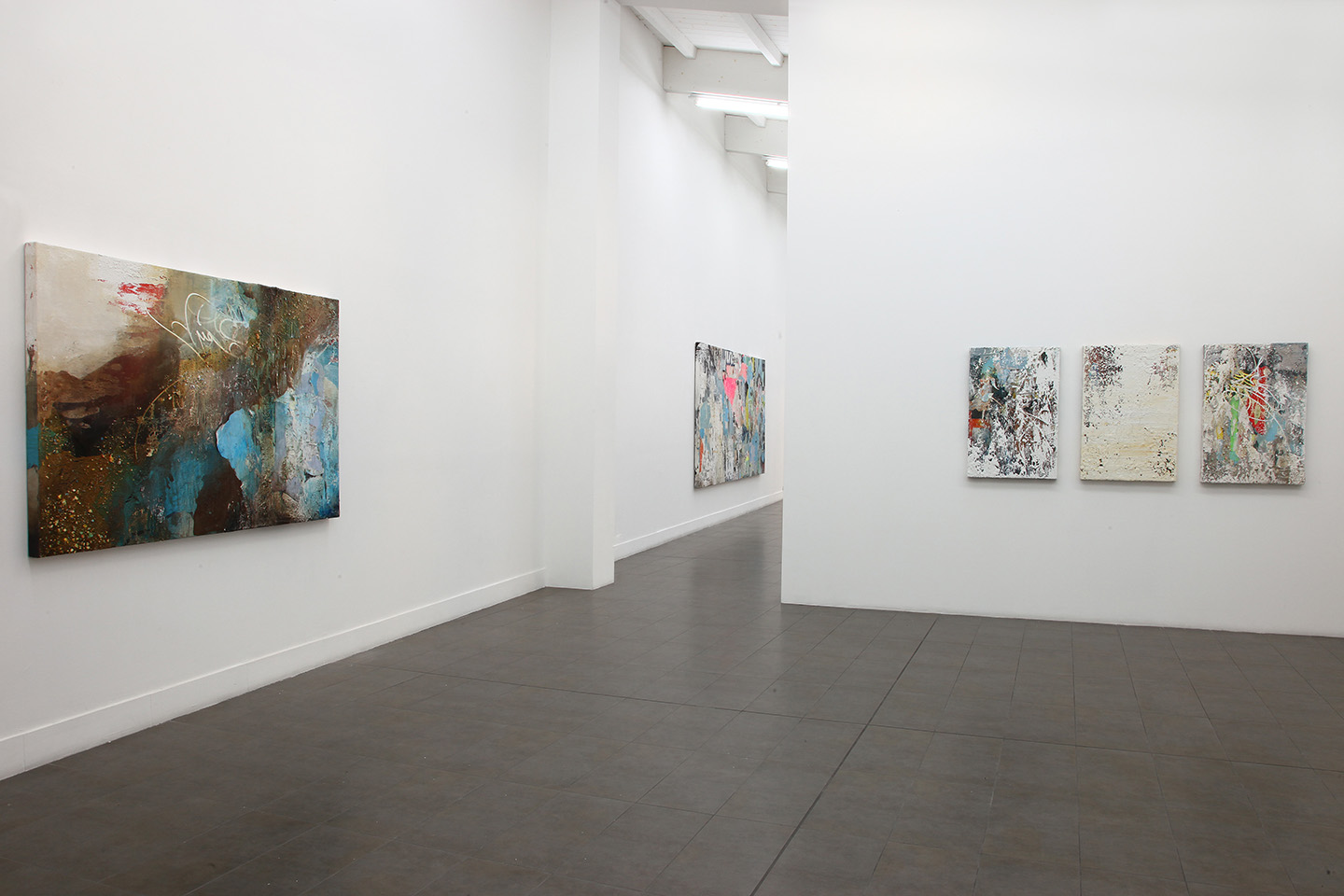 On the occasion of Mirrors, his first solo show in Italy (currently on view at Brand New Gallery in Milan), artist José Parlá reflects upon the influences of the object trouvé on his latest artistic production. In the works exhibited, he employs fragments and debris gathered from Italian walls, enabling a connection with the city and the people inhabiting it—a fundamental theme of his practice that, stemming from visual experimentation, deals with memory, migration, and lived experience in a type of contemporary palimpsest that ponders society as a whole.
The works that exhibited at Brand New Gallery—which include the use of collage, texture and gestures—pay homage to artists such as Mimmo Rotella, Isidore Isou, Tristan Tzara, and therefore to fundamental contemporary artistic movements like Nouveau Réalisme, Lettrism and Dada. It is a reconnection to the practice of the object trouvé.
The use of object trouvé in my work is prompted by the symbolism, the idea, that transformation can have power. Like the artists before me showed that an object can bare a specific meaning and change meaning when re-contextualized, I am interested in doing that with what I see on walls because it's from a public source. Something that may be viewed as negative or powerless can have a positive impact when presented from a new perspective. If in Neo-Plasticism and Abstraction the human mind would express itself as aesthetically purified, in my opinion my work, which uses a type of contemporary palimpsest reflecting the walls of society is less about pure abstraction and more about an abstraction rooted in real things, not purified, that when viewed close up are abstract. Like when you see a part of a wall deteriorated and broken and maybe find something comparable to the aesthetics in art. From ripped posters to aerosol art written on a wall, the show Mirrors pays homage not only to past movements, but also to new ones that are still developing and that have no name or manifesto.
An important topic shaping my new series of works for Mirrors is migration – addressed via the transferal of materials collected from the walls of different Italian cities (Milan, Rome, Matera, Bari, Lecce, and Bologna) to my studio in New York, and back again in Milan. Italy has such a rich history, and migration is a bigger topic than ever before throughout the world. With that in mind I wanted to connect with the country's diverse cities and see if, through painting, I could capture the essence of the places I explored. The essence of the people. When collecting the materials from off Italian walls, I categorized the parts and labeled them so I'd know which city each part was from and later, creating the works in my studio it was important for me to use the city's distinct parts of posters as the collage for what would make each painting specific. There is a sense of travel and movement symbolizing the struggle for survival in a new land and a return to one's roots. And there is a feeling of the past being present in each work which is my way of paying homage to Italy, to travelers, refugees, immigrants, and sovereignty. Like in the paintings: Via Solitaria, Napoli, or Ghetto Ebraico, Bologna – these two works are made with specific places and memories.   For my Mirrors, Italy painting, I wanted to represent Italy as a whole by using a mix of all the cities' posters I had collected driving around the country and those elements symbolize a net of organized chaos in the collage as a form of unity.
In these paintings the presence of time, history, and memory are all very important. Together they form a kind of palimpsest, an important theme that frames much of my artistic practice. If I imagine different realities than the one I'm actually living, and make works from my imagination so I can tap into memories and history, as well as recreate time sequences that never actually happened in the painting, then I am a storyteller of what could have possibly happened in actual time and place. It is a combination of the real and the fictional in abstraction. My job as an artist is to create works imagining how to encapsulate a time and place. The layers of all the combined elements are the layers of the palimpsest. Those layers in the paintings are the accounts of my memoirs and sometimes my dreams. Art can be real but art can also be about fantasy.
The voices of people that inform urban environments and cityscapes are fascinating. I think of graffiti from the 1980s that read: "Stop Look and Listen! We are the Sons of the Ghetto, and we will Survive!" I investigate because I am curious about what people are doing and the urban environment is something you can read.
The urban landscape is filled with materials and techniques, debris, waste, fragments of reality, graffiti—it is all vital to my work. The presence of these materials in renowned galleries has been, by some, interpreted as a clash between popular and high art, as though it were a fixed duality. I ask: when a material is "poor" can it be interpreted as being representative of a place where people are poor? Incorporating debris and graffiti in my work is about educating people. In my opinion there is no "popular" art—because if the alternative is "high" art, that would be like saying that "popular" art is "low" art and that is only a matter of perspective, economics, and perhaps the politics of fear. The way I live with this duality is that art is art and art gets a pass, it gets a seat everywhere, sometimes where least expected. Meanwhile the status quo is the thing that actually creates such polarities. Or is it the other way around? As above, so below.
José Parlá (1973, Miami, Florida) lives and works in Brooklyn, New York, studied at Miami Dade Community College, New World School of the Arts and Savannah College of Art & Design.  His work has recently exhibited at the SCAD Museum of Art, Savannah College of Art & Design, Georgia; National YoungArts Foundation, Miami, Florida; Goss-Michael Foundation, Dallas, Texas; High Museum of Art, Atlanta, Georgia; UMMA, University of Michigan Museum of Art, Ann Arbor, Michigan; The Neuberger Museum of Art, Purchase, New York; Van Every/Smith Galleries, Davidson College, North Carolina; The Havana Biennial, Havana, Cuba; Museo de Arte de Puerto Rico, San Juan, Puerto Rico; SECCA: Southeastern Center for Contemporary Art, Winston-Salem, North Carolina, among others. Parlá's work is in several public collections including, The British Museum, London, United Kingdom; The Albright-Knox Art Gallery, Buffalo, New York; Pola Museum of Art, Hakone, Japan; The National Museum of Fine Arts, Havana, Cuba; UMMA, University of Michigan Museum of Art, Ann Arbor, Michigan.  Collaborative projects include, the 11th Havana Biennial with Wrinkles of the City: Havana, Cuba project, which was completed in 2012 between Parlá and French artist JR. Parlá also worked with the Caldera Arts Program at The Portland Art Museum where he collaborated with participating youth for his Signature Roots, workshop and installation. Permanent public arts projects include a commission by ONE World Trade Center for his monumental mural painting, ONE: Union of the Senses, the largest painting of its kind in New York City, in the tallest building in the western hemisphere; The Barclays Center in Brooklyn; the Brooklyn Academy of Music BAM Fisher; André Balazs' Chiltern Firehouse, London, United Kingdom; North Carolina State University's Hunt Library by Snøhetta; Concord City Place, Toronto, Canada.
.
at Brand New Gallery, Milan
until 18 November 2017