News
"Asco and Friends: Exiled Portraits" and Erika Vogt's "Speech Mesh – Drawn OFF"at Triangle France, Marseille
"Asco and Friends: Exiled Portraits"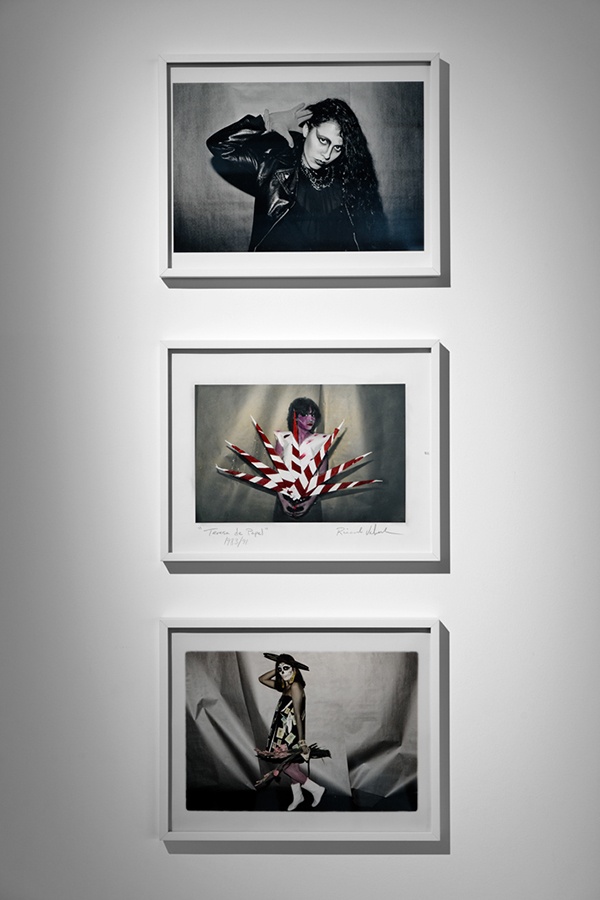 Triangle France, The UCLA Chicano Studies Research Center and Le Cartel are pleased to announce "ASCO and Friends: Exiled Portraits", the first major exhibition in France of works by the artist group ASCO, active in Los Angeles from 1972 to 1987.
Starting in 1972, the Chicano art group Asco applied conceptual strategies to challenge the inequities and violence of their lives in East Los Angeles. The four founding members – Harry Gamboa Jr., Gronk, Willie F. Herrón III, and Patssi Valdez – had participated in the social protests, anti-war marches, and student movements of the 1960s. But as an art group (whose name means "nausea"), the artists turned to such ephemeral forms as urban intervention, street performance, and mail/Xerox art. In all cases, film and photography were crucial tools in extending this work to an international audience through mainstream and alternative media, art spaces, and informal social networks. The photographic image also allowed the group to create exiled portraits for something that cannot be documented: the politics and the poetics of erasure.
This exhibition looks at presence and absence in Asco's work during its fifteen-year history, and beyond. It also includes assorted friends and collaborators whose own work explored similar issues: Cyclona, Oscar Castillo, Jerry Dreva, John Valadez Ricardo Valverde, Agnès Varda etc. The visual dialogue among these artists reveals how portraiture enabled a crucial pivot from the rhetoric of an "outside" social protest to conceptual strategies that place the margin at the center, and that make absence present.
The exhibition is curated by Céline Kopp, Chon Noriega and Pilar Tompkins Rivas.
.
until 6 July 2014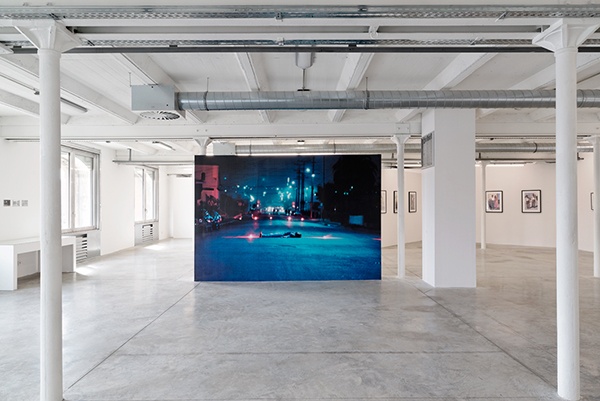 Decoy Gang War Victim, 1974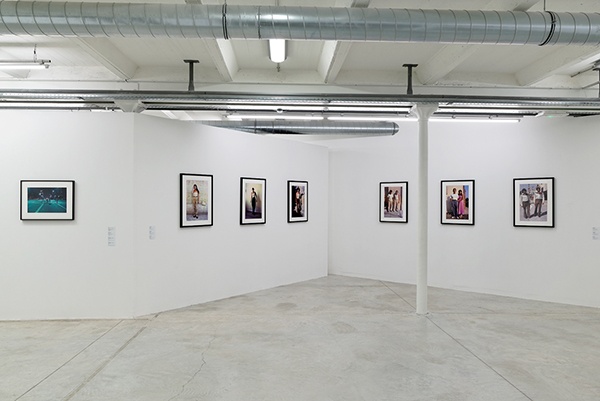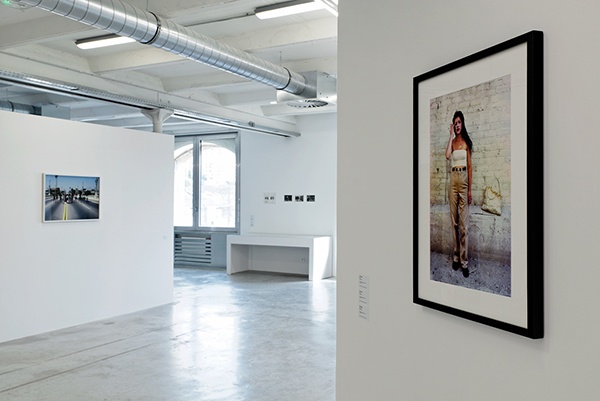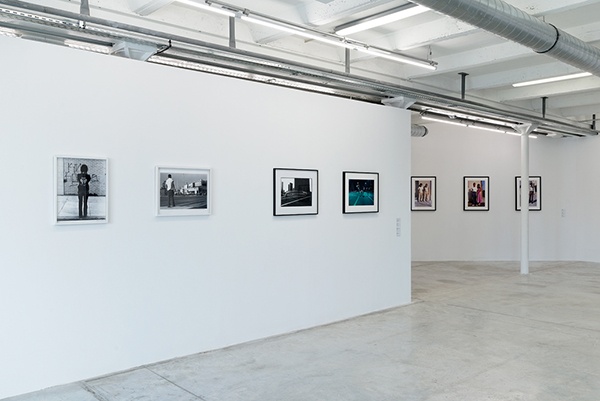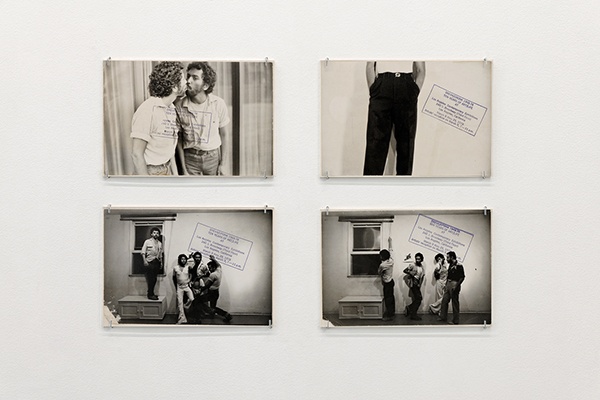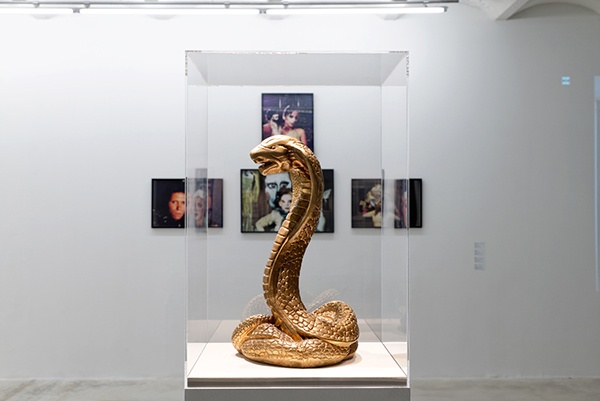 No Movie Award, 1975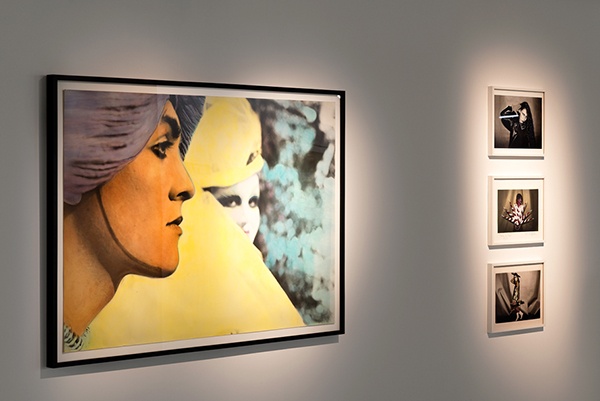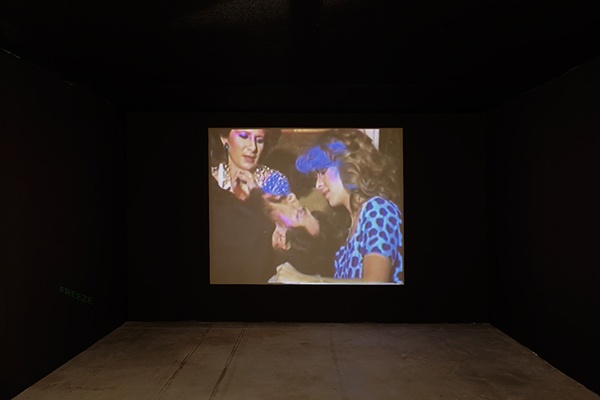 Harry Gamboa, Jr., Imperfecto, 1983

"Asco and Friends: Exiled Portraits" installation views at Triangle France, Marseille, 2014
Courtesy: the artists; Gronk; UCLA Chicano Studies Research Center;  Esperanza Valverde and Christopher J. Valverde. Photos: Aurélien Mole.
.
Erika Vogt "Speech Mesh – Drawn OFF"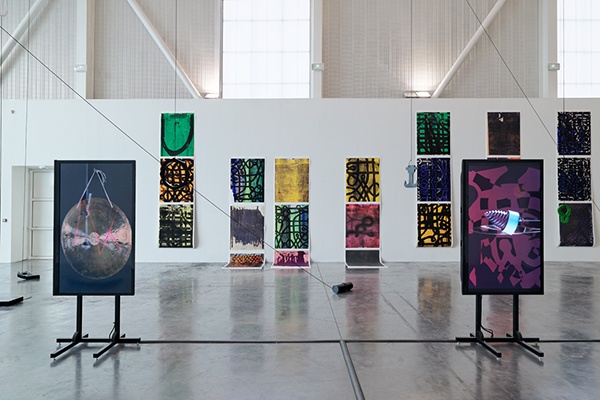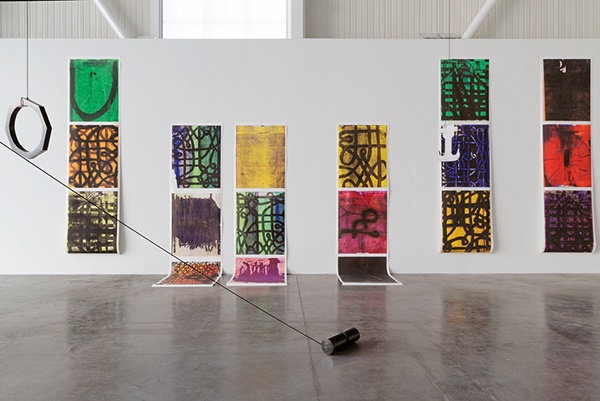 Triangle France presents the first solo exhibition in France of American artist Erika Vogt (Born in 1973 in New Jersey, lives and works in Los Angeles). The exhibition is co-commissioned with The Hepworth Wakefield (UK) and has been conceived as a single exhibition spanning two institutions.
Vogt's site-specific gallery installations are realized as dynamic image fields in which sculpture, video, photography, painting and drawing are interwoven. Drawing on her background in experimental filmmaking, Vogt's installations can be read as cinematic environments in which the layered quality of her films is expanded into physical space. An intrinsic relationship between the sculptural object, the surface of the drawings and the screen-based image permeates all of Vogt's work. Her willful desire to keep both in flux sees images and motifs reoccur across the various mediums she employs, evoking the construction of language.
Vogt's "Speech Mesh – Drawn OFF" brings a group of plaster sculptures, suspended across the space in free-floating arrangements, into dialogue with a new serie of video works and drawings. The plaster-cast object is a recurring motif in Vogt's practice, often based on recognisable functional forms – a screw, an anchor, a tooth – though made strange through changes in scale and colour. The indeterminate materiality of plaster is echoed in the way in which Vogt displays the sculptures; suspended from ropes and anchored in place with other cast forms, they allude to the potential for movement and change. Vogt has spoken about method of display as akin to raising the ground and bringing the sculptures into more direct contact with the viewer, suggesting an intrinsic animistic quality evoked through notions of tactility and empathy with the sculptural object. This work draws from the artist's recent interest in the idea of the debris field and her desire to create a constellation of heterogeneous objects that reject direct interpretation or the mediation of a set meaning. Signs are presented to the viewer as a series of reiterations which deviate from a straight trajectory and create disorientation. This scattering effect is particularly manifest in the videos, where light and objects appear, move, and disappear while also being repeated in the drawings covering the walls of the gallery.
Vogt's videos are created through the layering of both original and found images and footage that echoes the free-floating field of signs presented by the sculptural installation. Her films often take on a gothic or esoteric darkness that hints towards an anxiety around the potentiality of transition from one element to another. Time, empathy and the desire to accept the playful quality of this surreal landscape of signs allow the viewer to project their own readings and language onto this field of information.
.
until 18 May 2014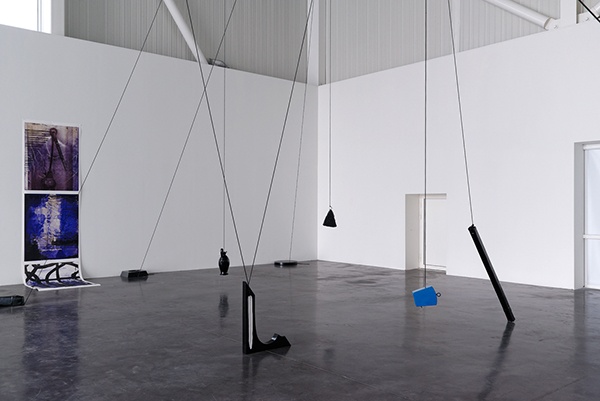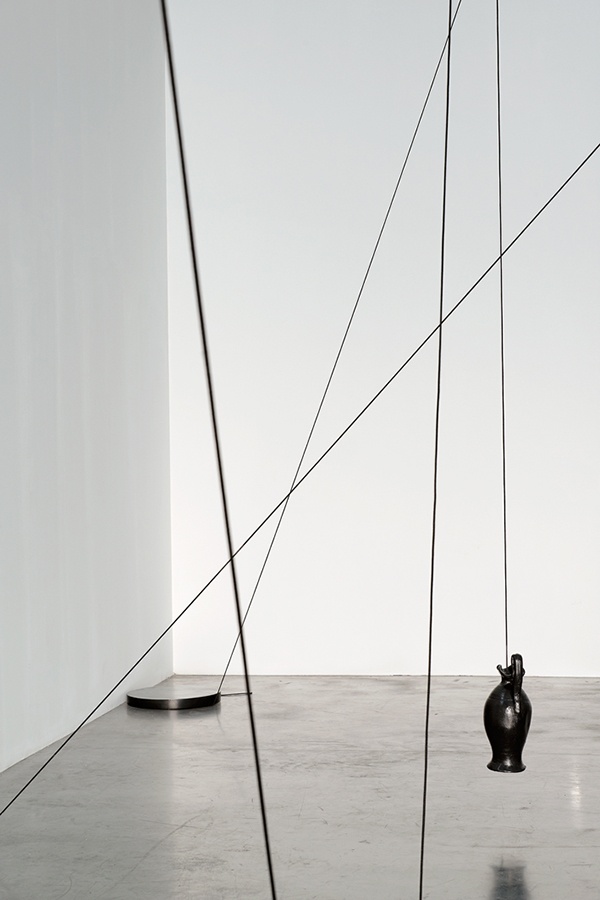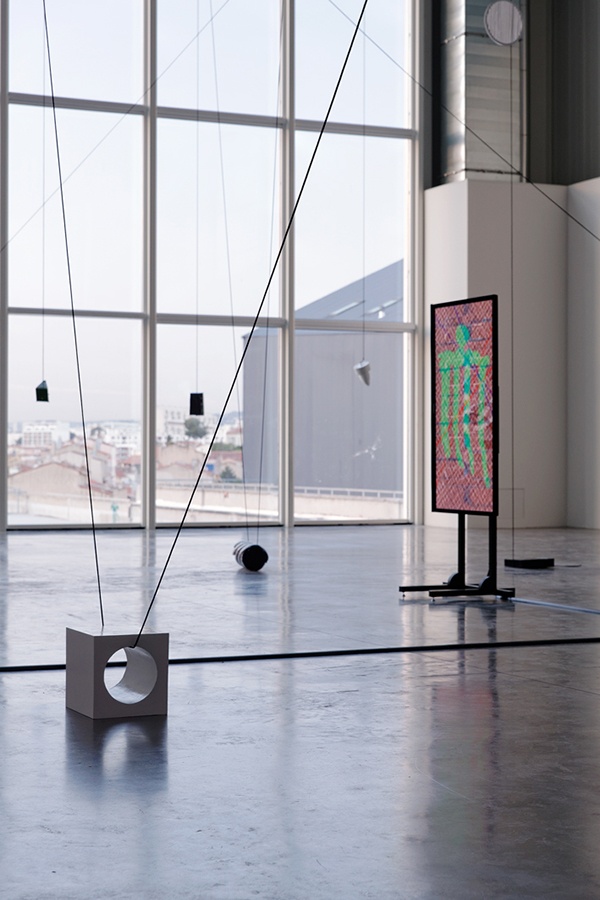 Erika Vogt, "Speech Mesh – Drawn OFF" installation views at Triangle France, Marseille
Courtesy: the artist, Overduin and co., Los Angeles; Simone Subal Gallery, New York. Photos: Aurélien Mole.