EXHIBITIONS
Atelier Impopulaire "OFF THIS PLAY" at Volksbühne Pavilion, Berlin
Close
1
2
3
4
5
6
7
8
9
10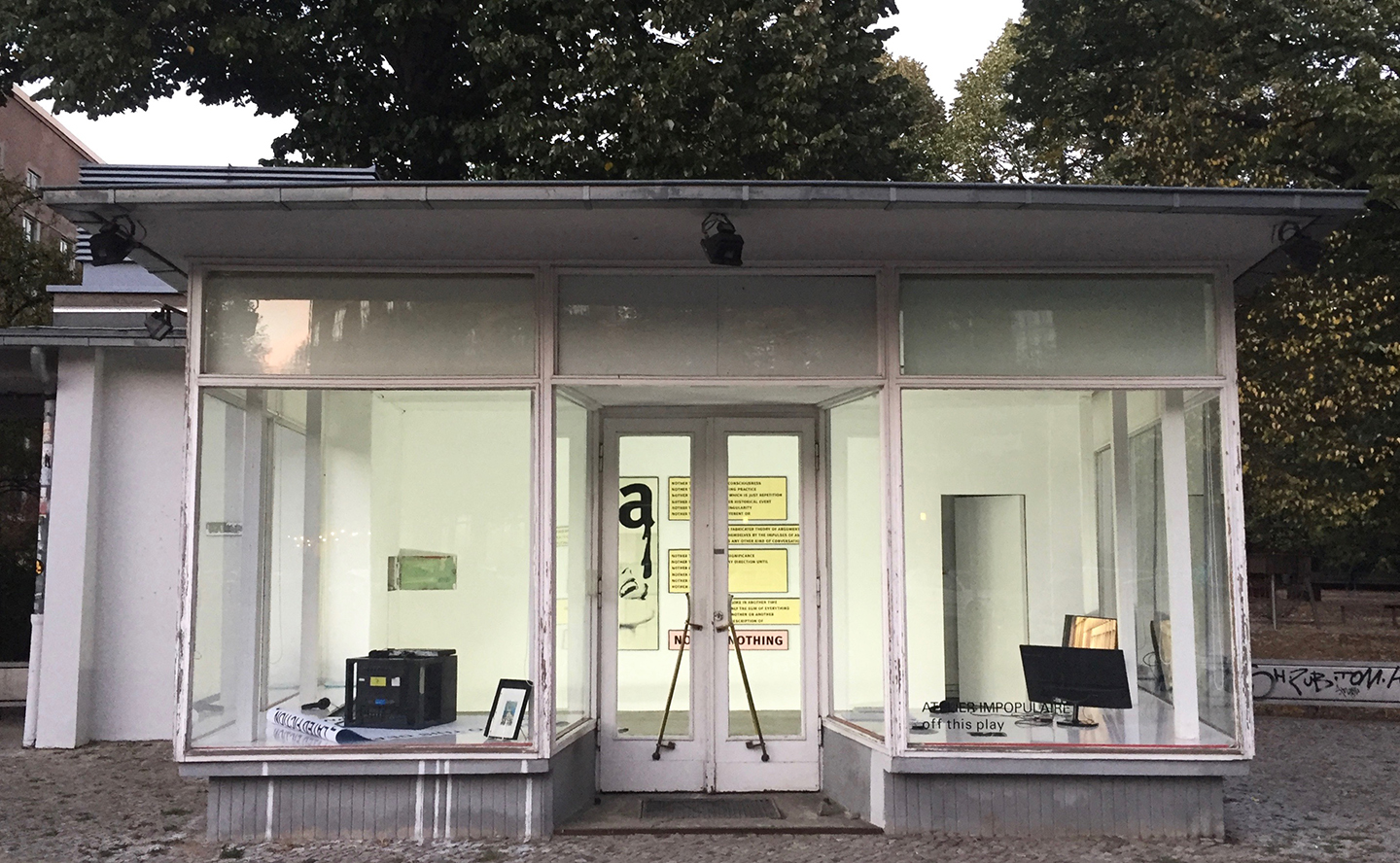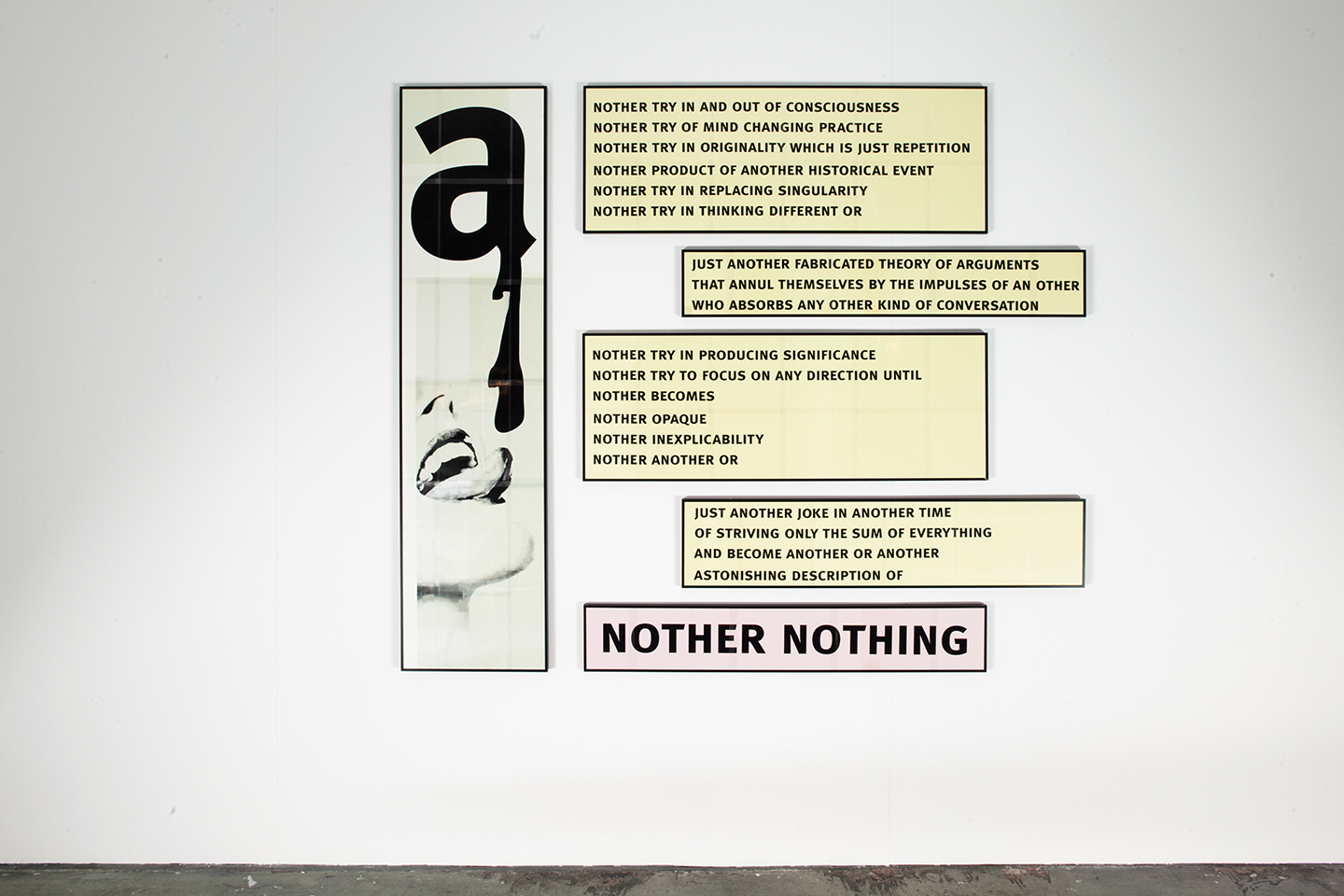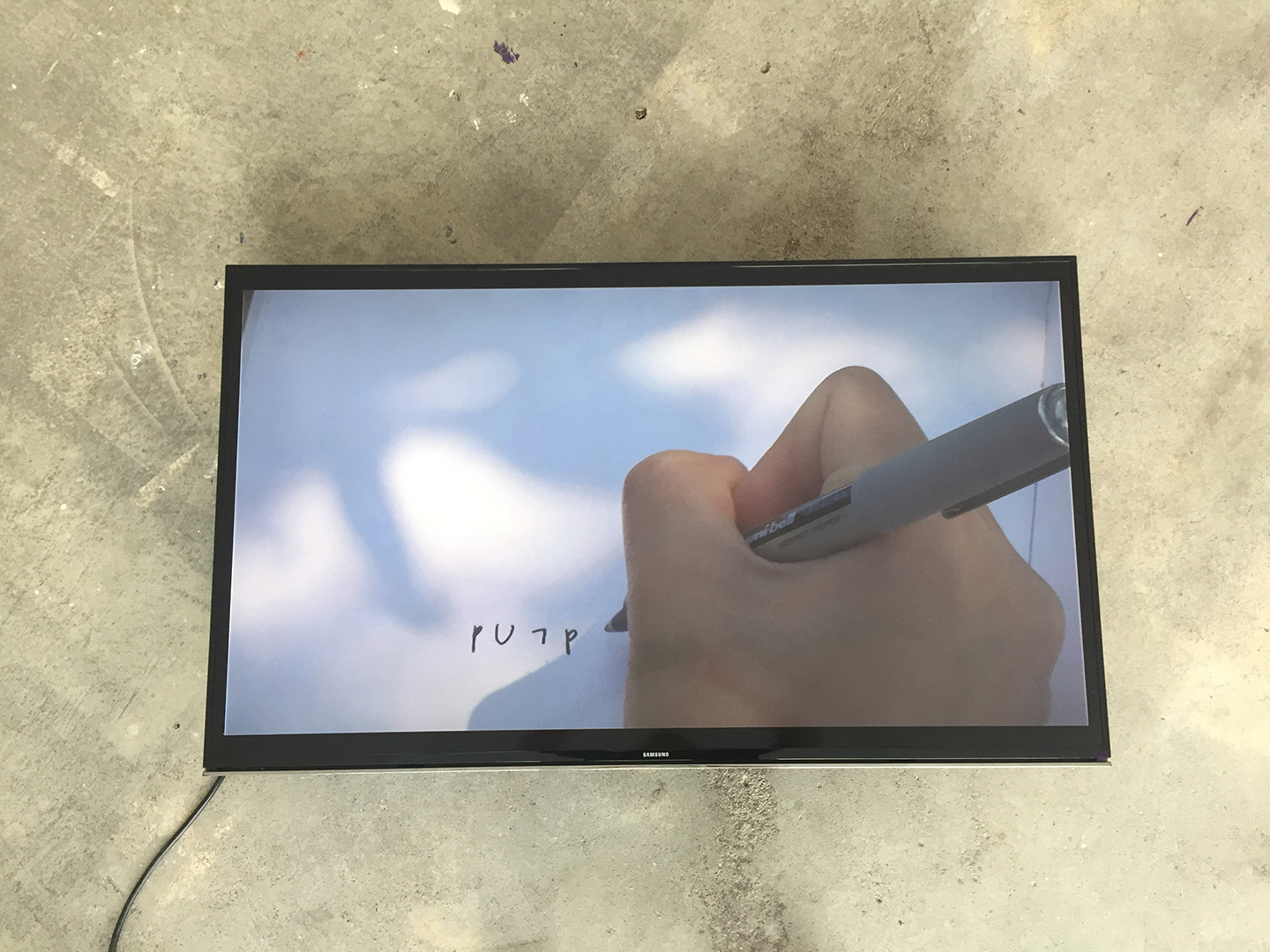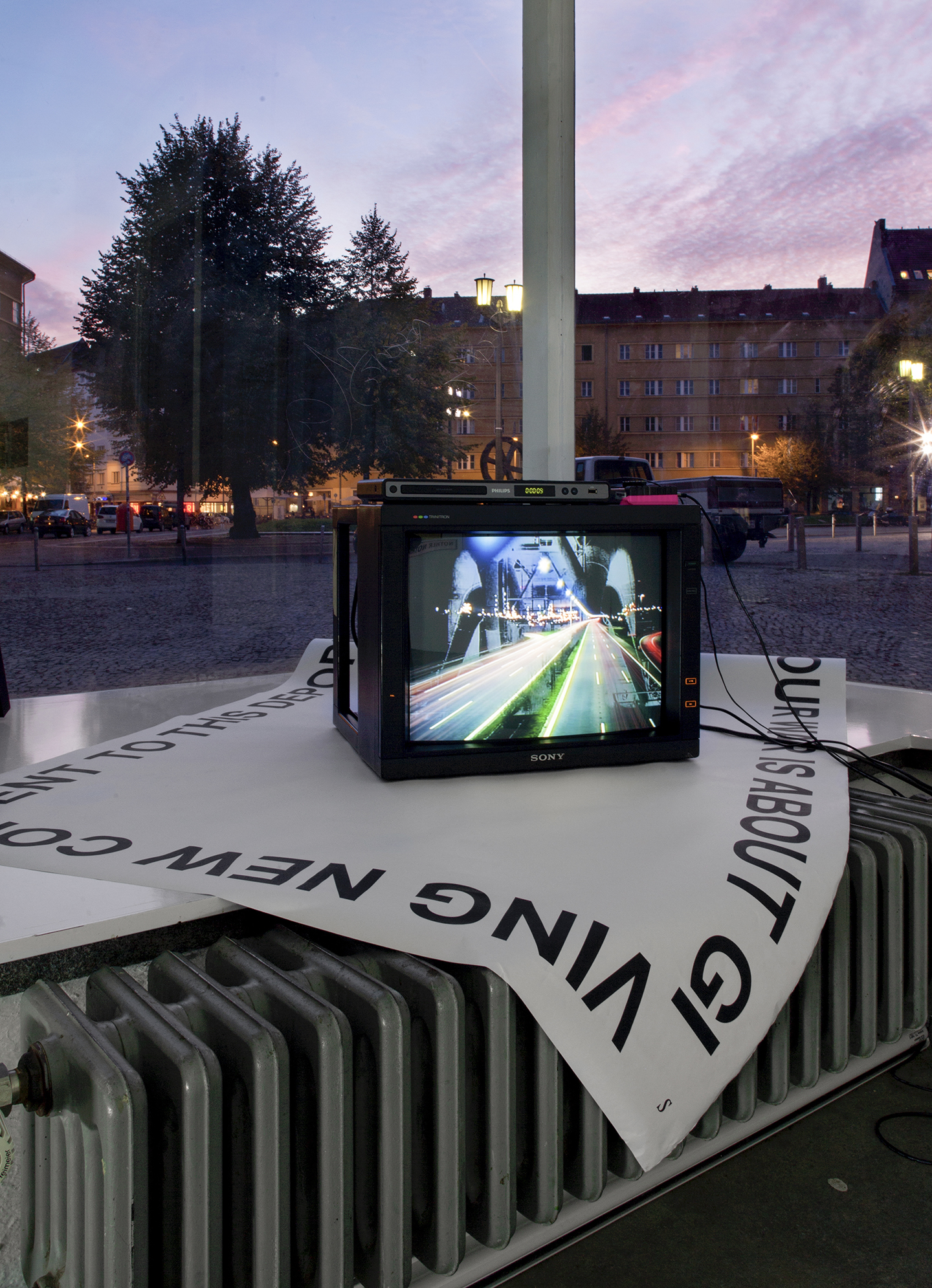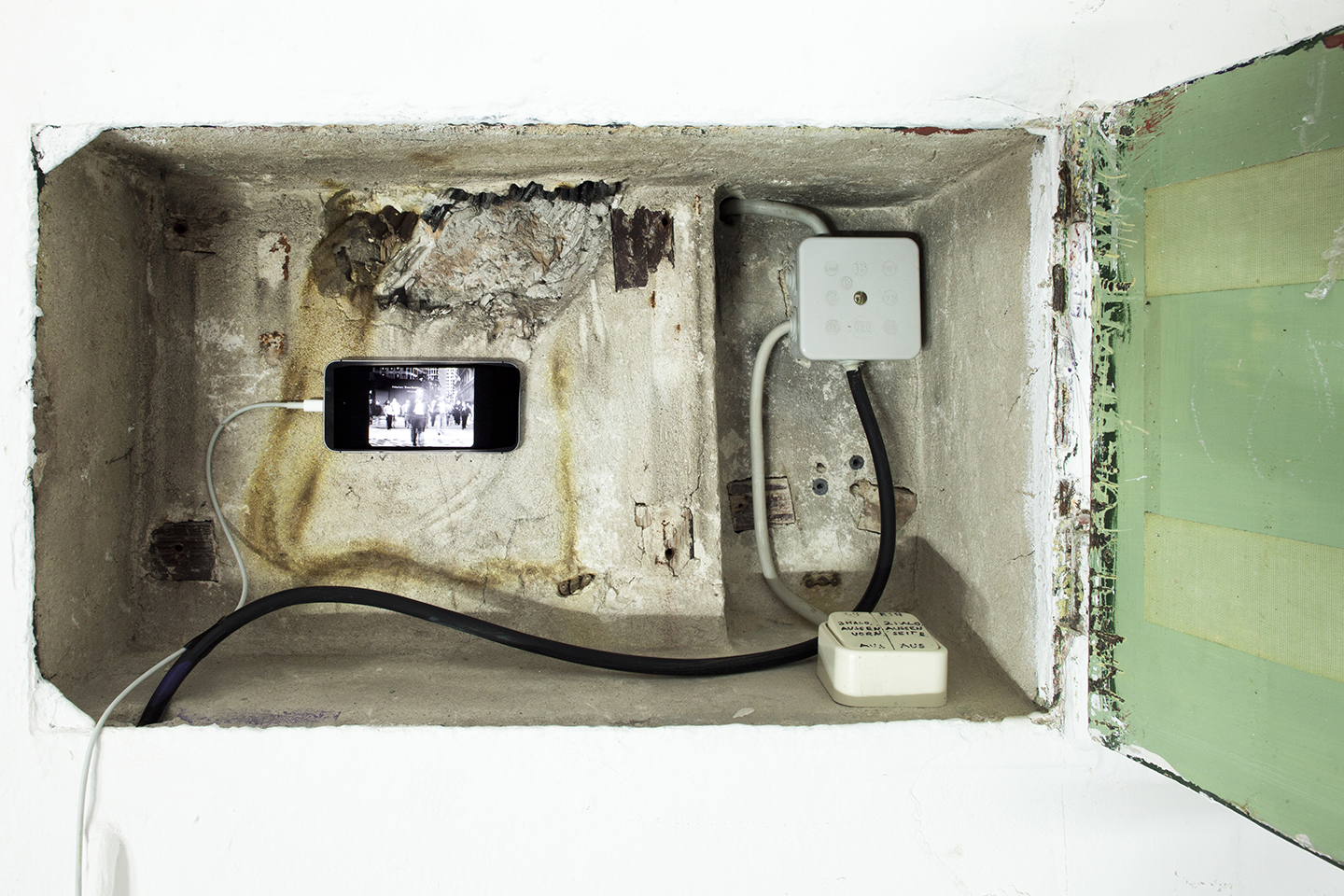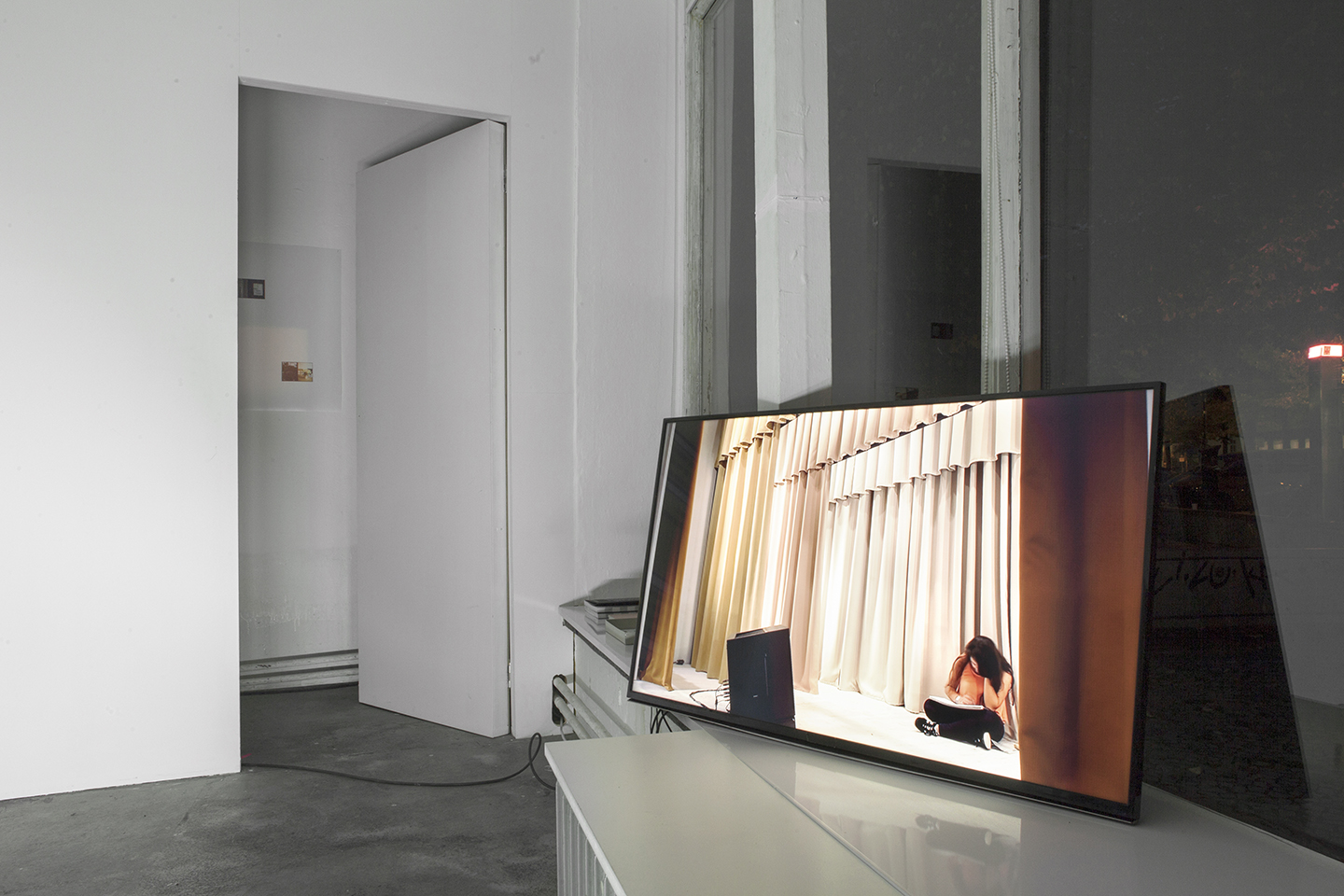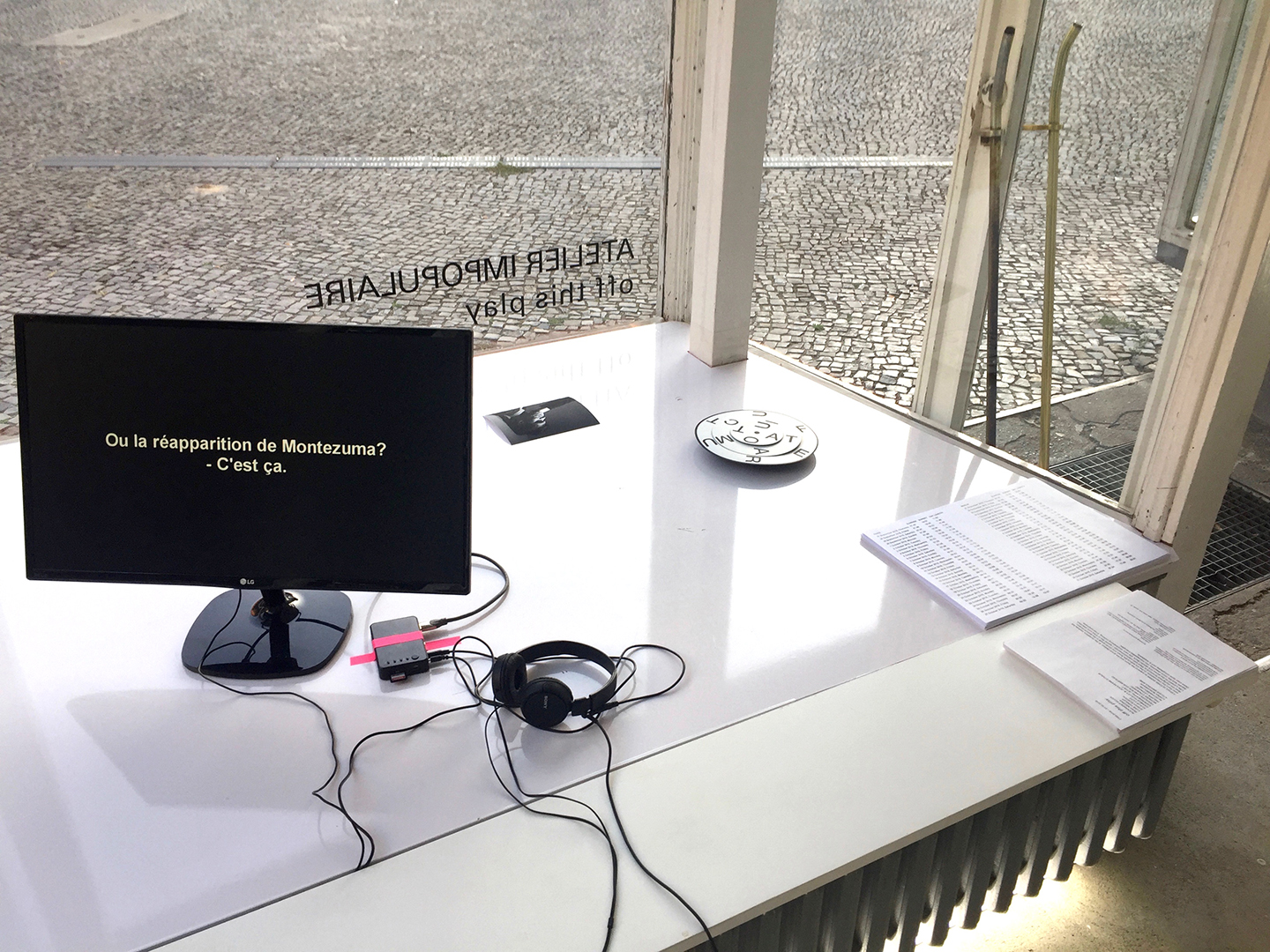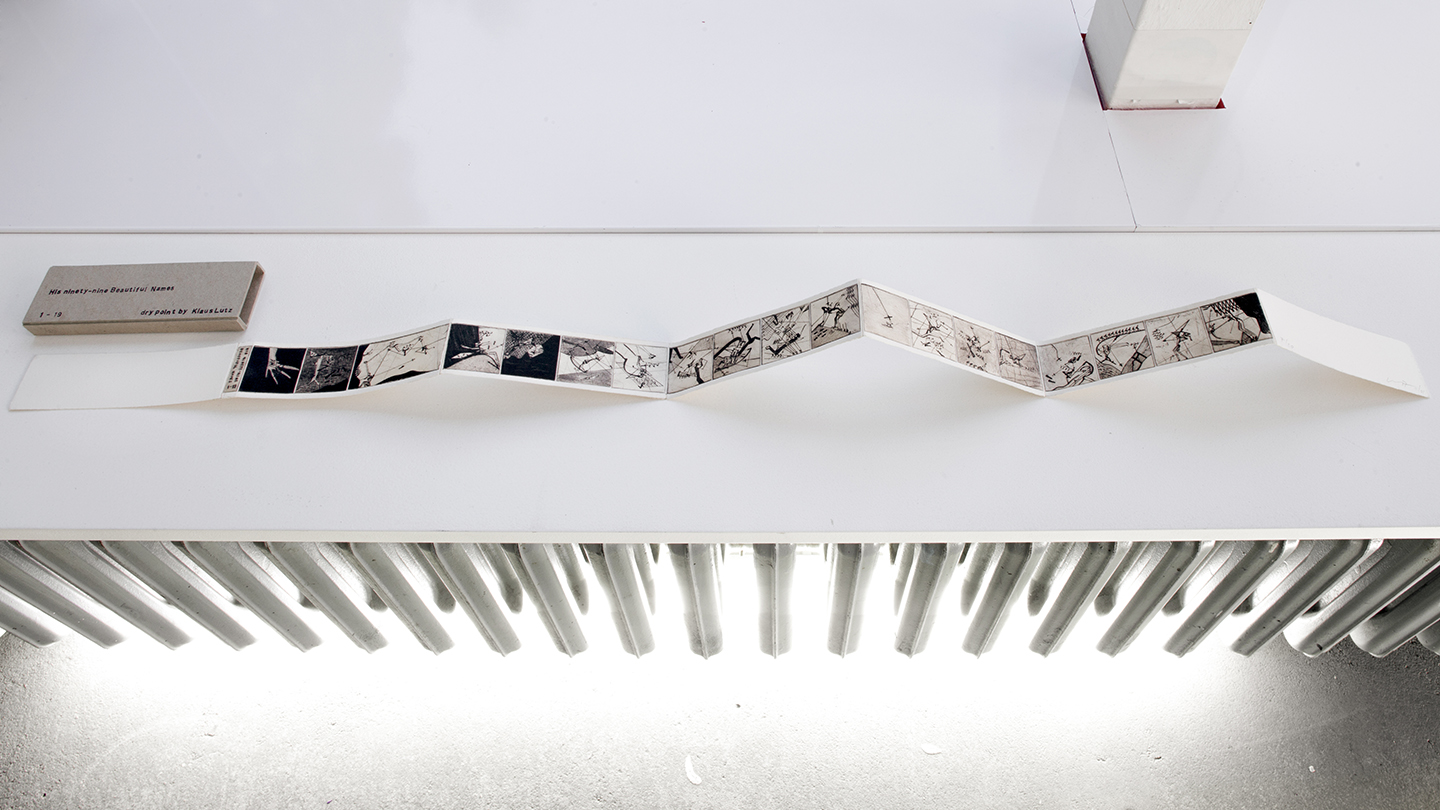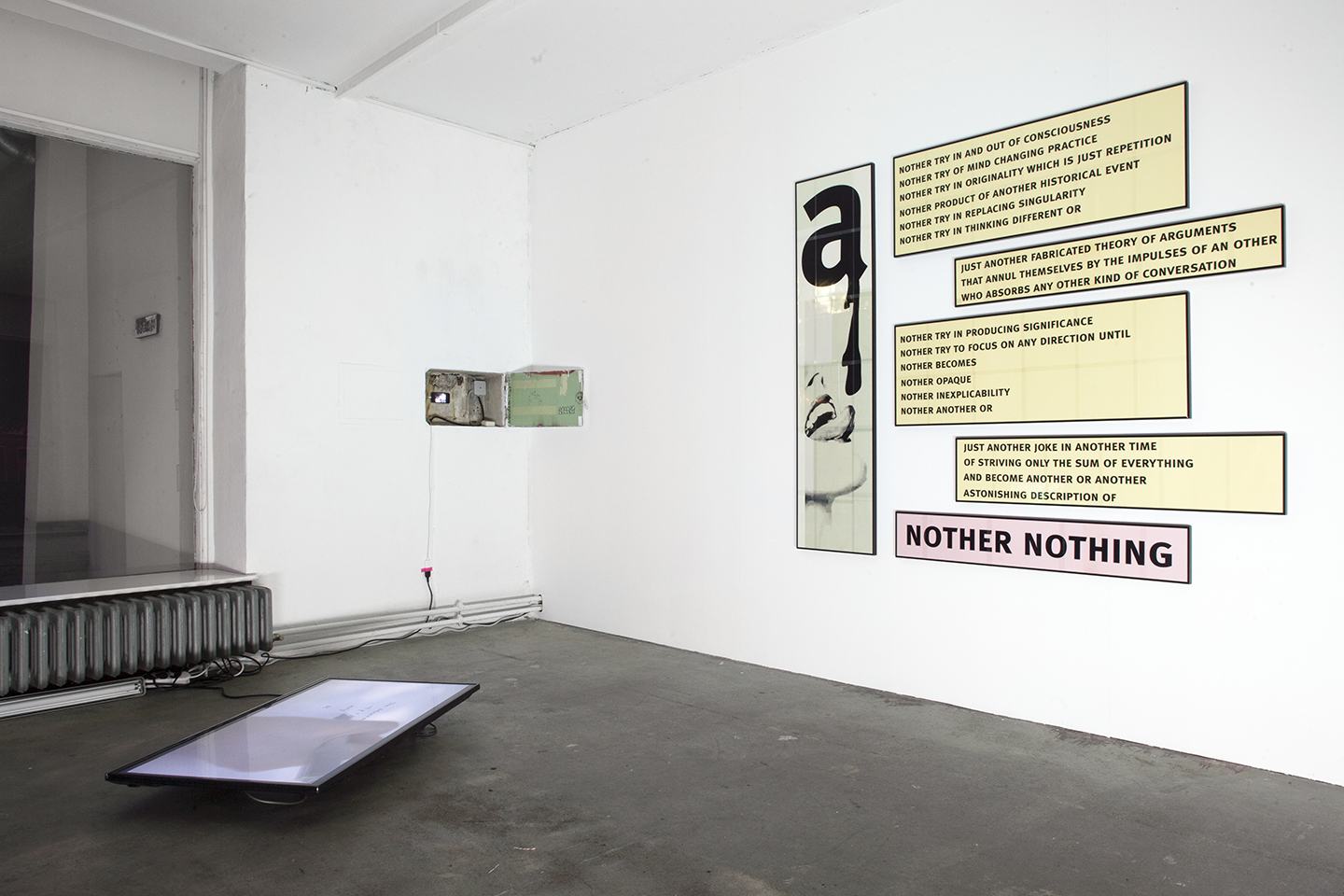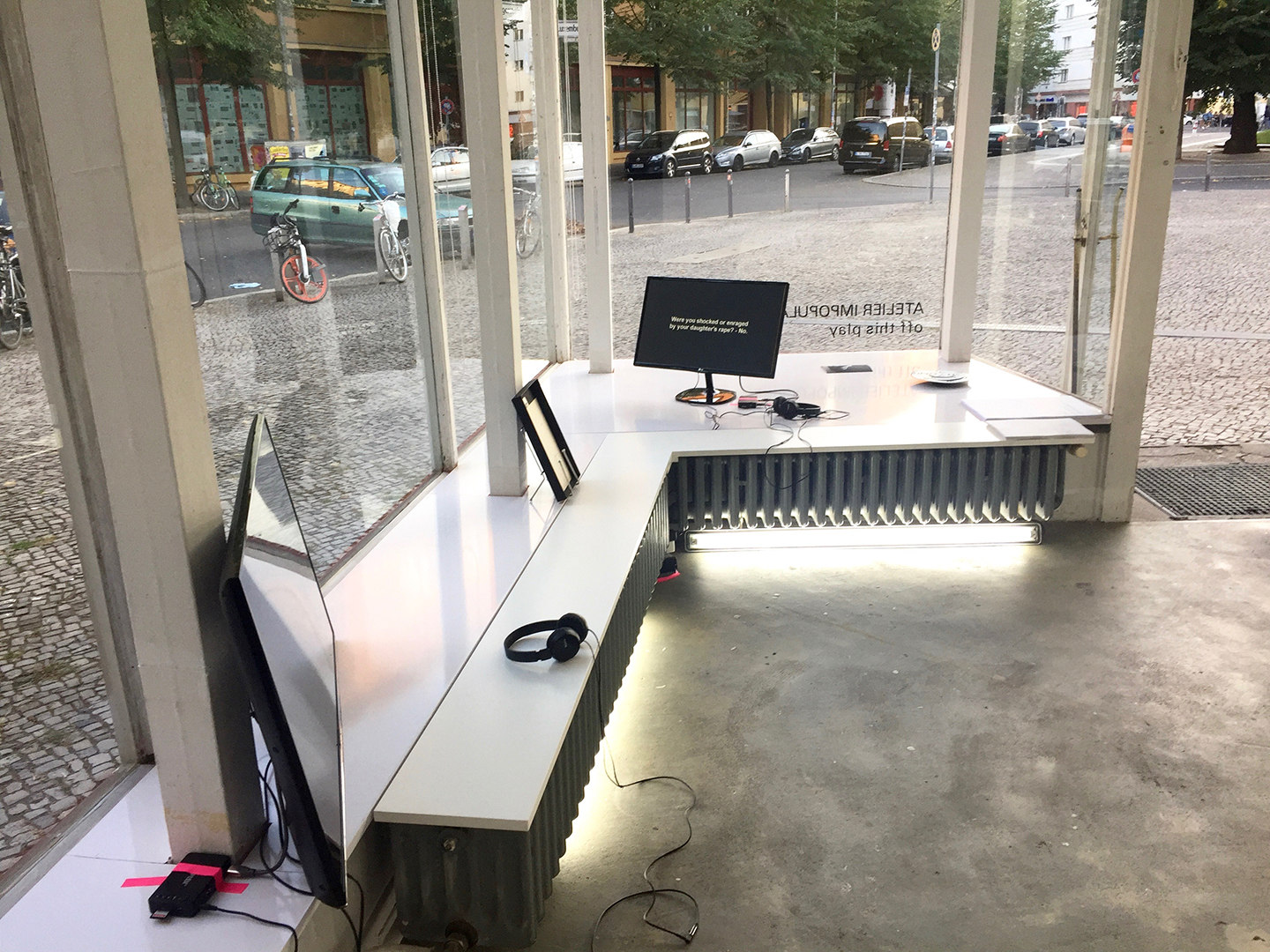 A WALL IS TORN DOWN to expand the room and we grow distant. At the reception, cookies leftover from the intervention. In the era before the flood, you could speak in the second person. Now the skylighted forecourt is filled with plainclothesmen. I would like to draw your attention. 
Like a pistol? In the sense of a sketch? Both, she said, emphasizing nothing, if not emphasis. Squint, and the room dissolves into manageable triangles. Close your eyes completely and it reappears. 
ALEXANDER KLUGE
ISIAH MEDINA
LUKE FOWLER
SARAH KÜRTEN
KLAUS LUTZ
DANIÈLE HUILLET & JEAN-MARIE STRAUB
EXPERIMENTAL JETSET
FRANÇOIS LANCIEN-GUILBERTEAU
MODERN STANDARD
PHILIPPE LEONARD for HARUN FAROCKI ALDO TAMBELLINI
LORNA BOSCHMAN
ATELIER IMPOPULAIRE 
Atelier Impopulaire is a Berlin based independent artist-run initiative founded in 2012 and focused on collaborative exhibition making methods.
Invited to develop a site-specific project for the Pavilion, they will present a program in three parts (September-January 2019) with the aim to reconsider the links between processes of participation and dissemination formats. 
With the kind support of: Galerie Max Mayer Düsseldorf; Galerie Gisela Capitain Köln; Alexander Kluge and Kairos Film; Klaus Volkmer; Verein für die Erhaltung des Werks von Klaus Lutz. 
Program on atelierimpopulaire.com
at Volksbühne Pavilion, Berlin
until 27 October 2018