ESSAYS TIDBITS
Swimming in a Sea of Data: Digital Technologies as the New Pharmakon
Close
1
2
3
4
5
6
7
8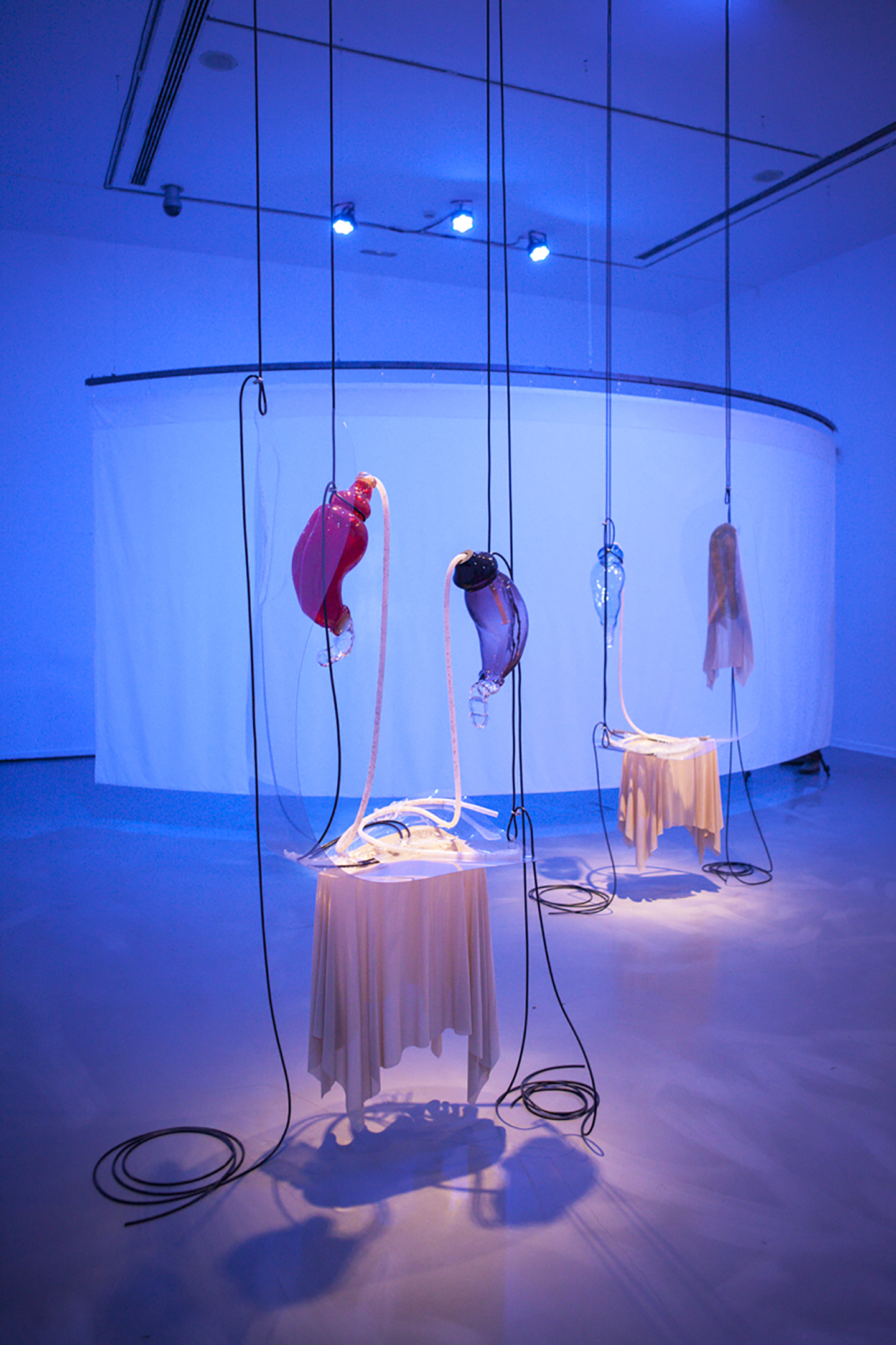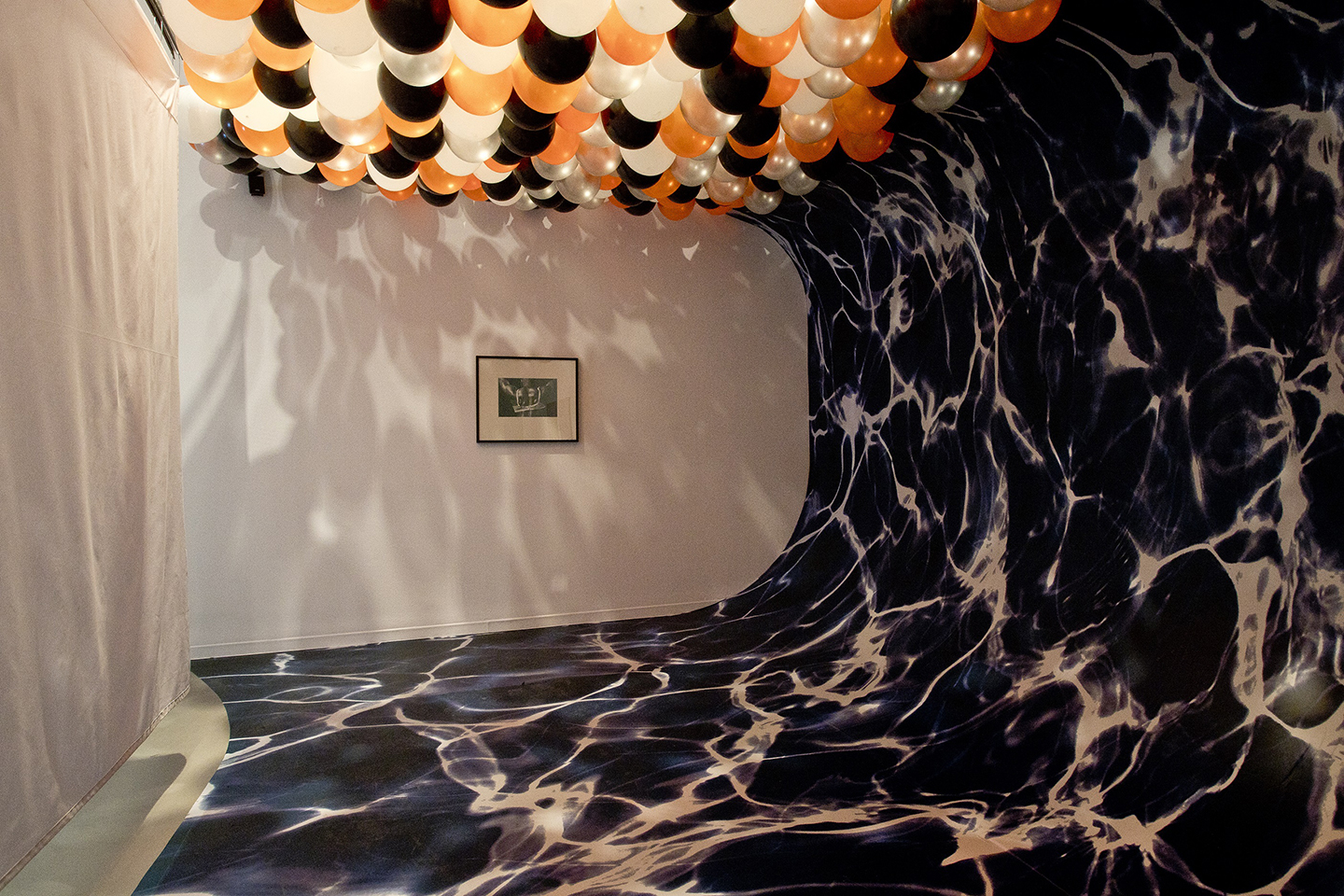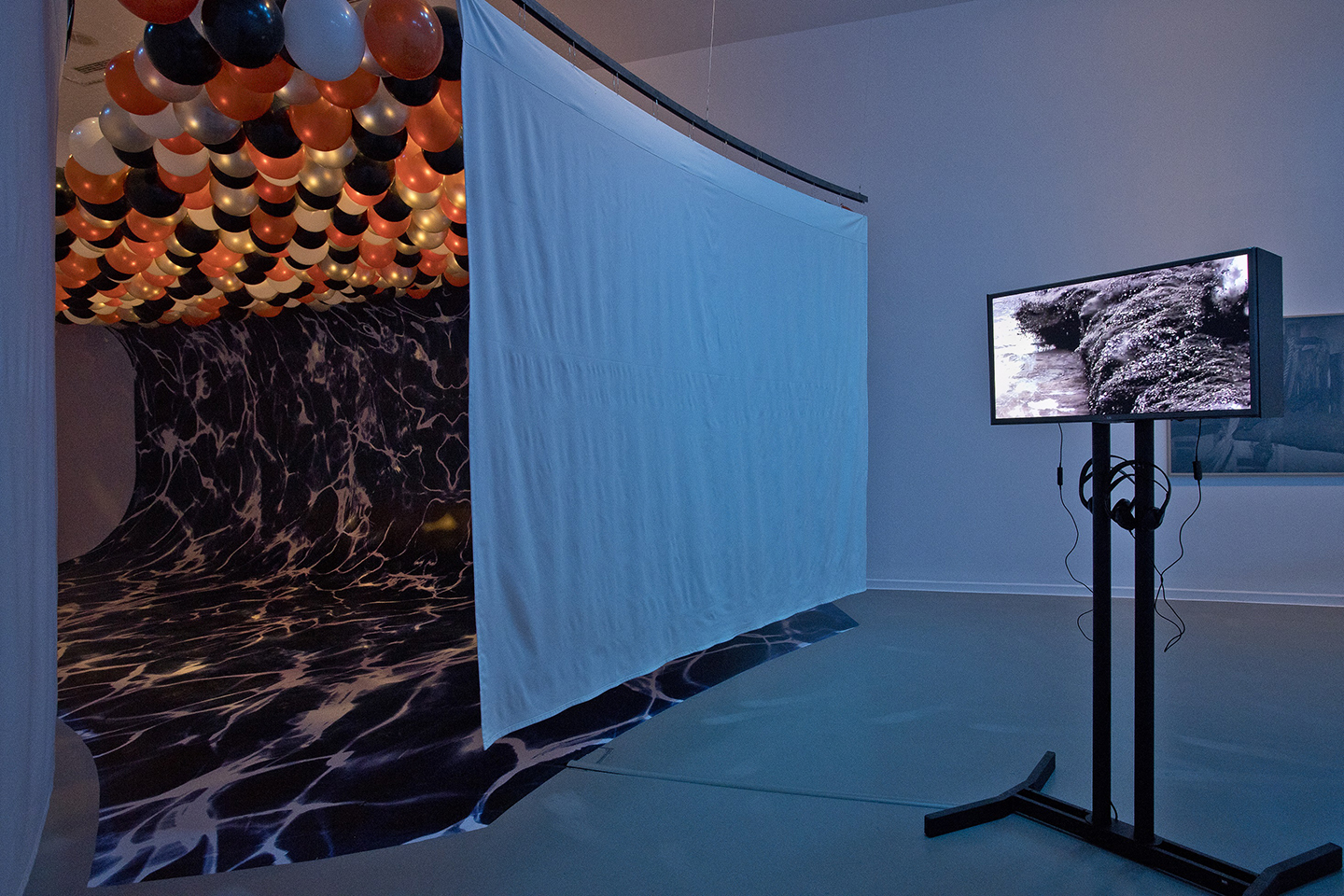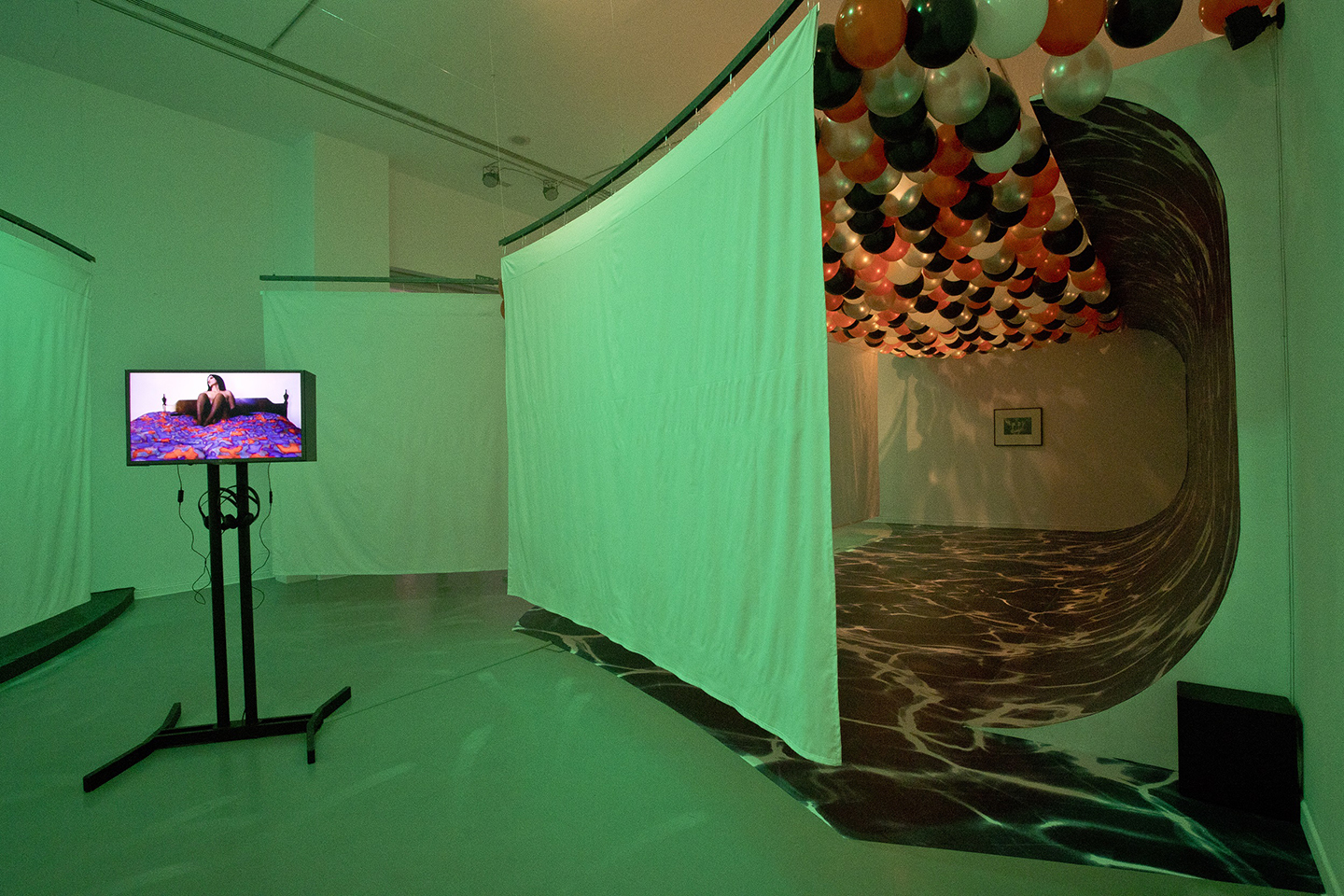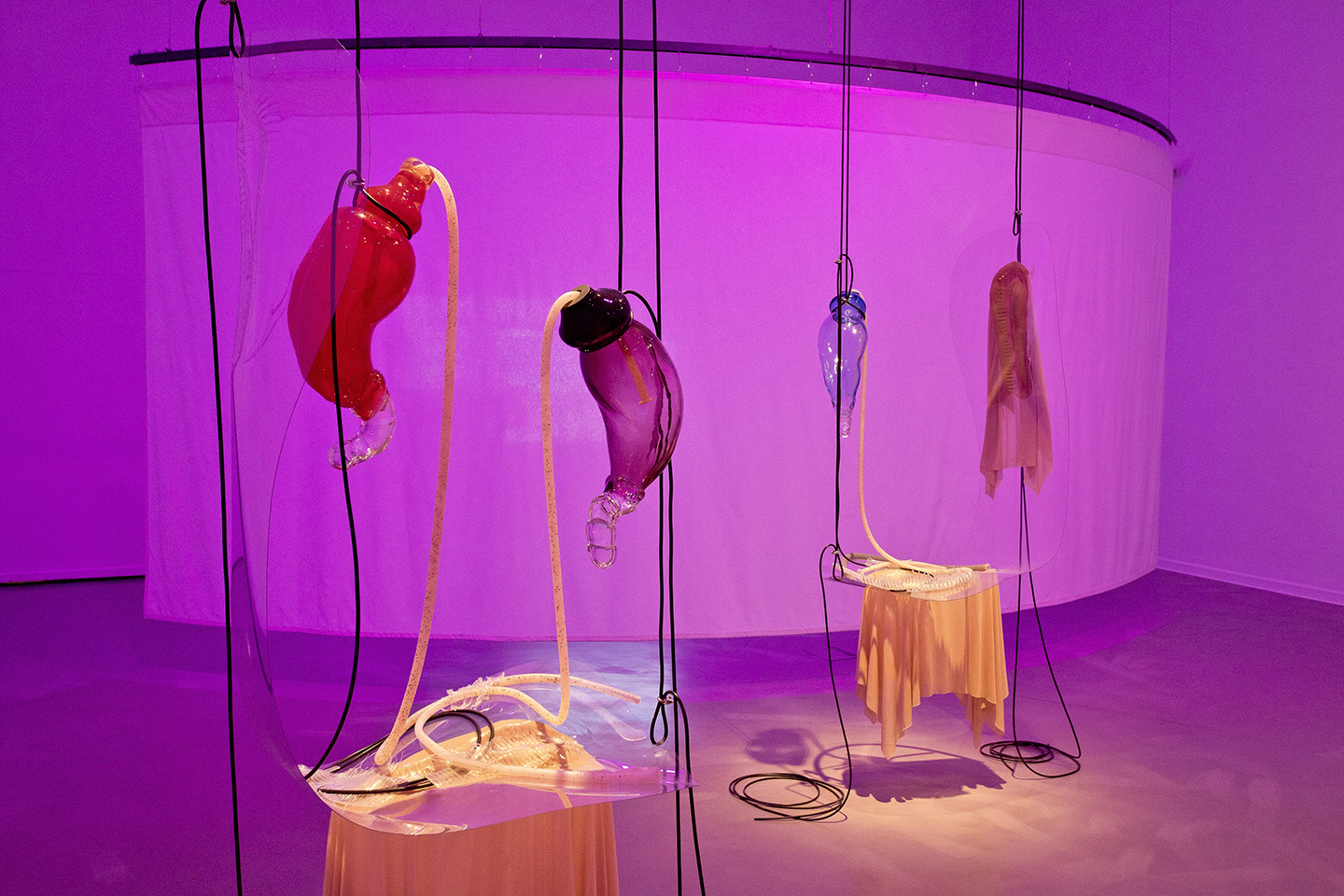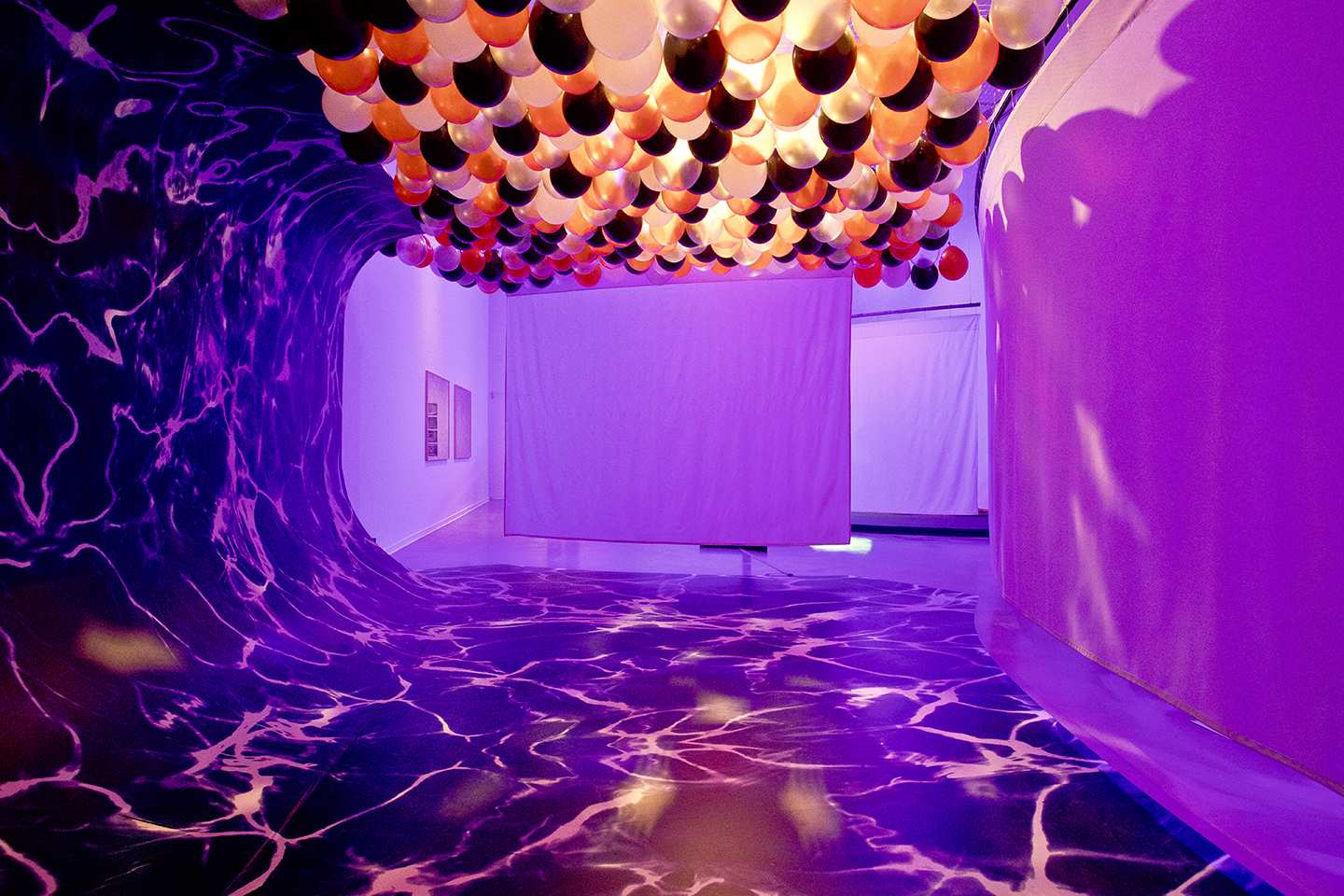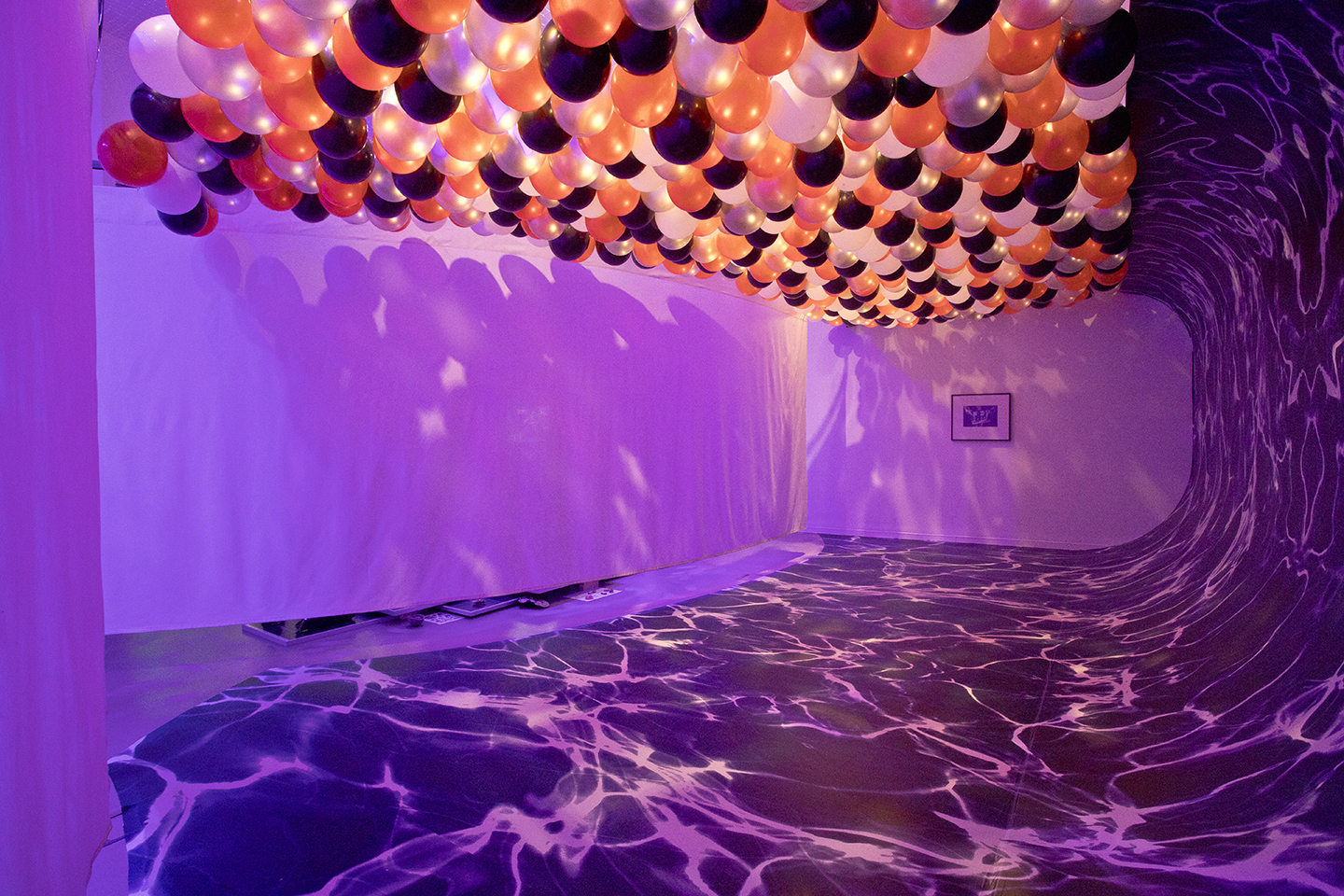 by Aurélien Le Genissel 
The new digital technologies, and what they imply in terms of alienation and narrative disruption, are the most important challenge of our time. Our pharmakon, as Jacques Derrida called it in his interpretation of the condemnation of writing in Plato's Phaedrus: both our poison and our remedy. 
Drowning in a Sea of Data, a group exhibition curated by João Laia at La Casa Encendida in Madrid, analyzes the role of technologies in the accelerated flow of information, the new visual paradigm, and the state of anxiety that these factors inevitably cause. The show offers a reflection on our "algorithmic governmentality," as defined by Bernard Stiegler, which seems to control us and whose temporal regime is the distorted reflection of a socioeconomic system fascinated by productivity and efficiency.
It is not a surprise that the most photographed work in the show is Evan Ifekoya's Ritual Without Belief (2018), a giant, enveloping wave that seems about to explode —a metaphor for that sense of confinement, that informational tsunami, that impotence of desire and perception we feel when facing the elusive dictatorship of automated responses, the economy of big data, and computational capitalism. I don't know if it is easier to imagine the end of the world than the end of capitalism, as Mark Fisher says in the first chapter of Capitalist Realism.1 But what does seem certain is that the religion of consumerist capitalism imposes an apocalyptic temporality. That is a "state of exception made normal,"2  as Giorgio Agamben calls it, whose "white eschatology," with no redemption or judgment, is formed by a succession of insignificant catastrophes and cyclical crises.
The religious comparison is not arbitrary as many critics and philosophers defend today a return to a sort of precapitalistic vision of time, close to the classical vita contemplativa, whose logic of use, nonproductive expenditure, or boredom could short-circuit the "constant flow of sugary gratification on demand"3 in which we live. 
On Kawara's works, Christian Marclay's The Clock (2010), Ignasi Aballí's Time as Inactivity (2014), or Douglas Gordon's 24 Hour Psycho (1993), for example, impose the limits of an incompressible and essential duration that cannot be reduced to calculation or benefit. Agamben speaks of the landscape as the "inappropriable" that would allow us to escape from the measurable and the effective, from the world as property. We think about Ragnar Kjartansson's recent Figures in Landscape (2019), a series of seven different archetypal landscapes, resembling desktop screen savers but hand-painted like film sets, each twenty-four hours long, that the viewer would take an entire week to view in the work's entirety. Or Iván Argote's A Point of View (2019), a stairway in the middle of the Coachella Valley, whose sole purpose is to offer a point of view on the surrounding landscape, opening a reflection on the anthropological gaze, mediality, and contemplation. 
But when everything happens so fast, when the totality is always available, it seems that nothing really occurs, that we live in a suspended state, without referents, in which "time is out of joint" and we "no longer know whether we are objects or subjects as we spiral down in an imperceptible free fall," as Hito Steyerl explains.4 
Without external referents, constant acceleration has the same effect as the usual gravity on Earth, says the theory of relativity, and high speed can stop time, as shown in Andrea Galvani's The End [Action #5] (2015): this video, recorded from a military aircraft flying at supersonic speed in a direction opposite to the Earth's rotation, suspends the descending sun over an oceanic horizon, creating a never-ending sunset, a sensation of frozen time. 
Perhaps the answer is not so much—or not only—a nostalgic kind of deceleration, which feels like a repressed return to the dichotomist logic of Heidegger's metaphysics, but a refreshed articulation with that new pharmakon that screens, algorithms, and the infinite, permanent connections represent today. In that sense, Byung-Chul Han thinks today's time crisis is due not to acceleration but rather to what he calls "dyssynchrony," a temporal dispersion that atomizes time that lacks an ordering rhythm and prevents sustained attention. Confronted with this flow of uninhabitable instants and eternally stored forgetfulness, narrative fiction comes back, as seen in Clément Cogitore's inspiring works, along with a renewed concept of duration in the visual experience outside the structure of the debtor/addict, as in David Claerbout's pictorial scenes or in Rinus Van de Velde's cinematographic drawings.
We also witness the articulation of a new language, whether it's phonetic and literary, as seen in Nora Turato's work, or visual, as in the cases of Arthur Jafa, John Akomfrah, and many others. Therefore, the subject imagines an organic bilateral modality of time that tries to overcome the look and rhythm of the Anthropocene, as Pierre Huyghe did in UUmwelt (2018), his latest installation at the Serpentine Galleries, London, presented as a dynamic, interdependent ecosystem in which the different temporal strata—the neuronal glimpse, the lifetime of the flies, or the layers of the sanded-down gallery walls—deconstruct the traditional phenomenological framework. In any case, art must imagine some ways to transform this pharmakon we call digital technologies into a tool for our critical thinking and our moral development, and not let it be only an interface for standardized desires and emotional dependence. 
[1] Mark Fisher, Capitalist Realism: Is There No Alternative? (Winchester: Zero Books, 2009).
[2] Giorgio Agamben, "Capitalism as Religion," in Creation and Anarchy: The Work of Art and the Religion of Capitalism (Stanford, CA: Stanford University Press, 2019).
[3]  Fisher, Capitalist Realism, 24.
[4] Hito Steyerl, "In Free Fall: A Thought Experiment on Vertical Perspective," e-flux 24 (2011), https://www.e-flux.com/ jounal/24/67860/in-free-fall-a-thought-experiment-on-vertical- perspective/. 
Aurélien Le Genissel is an art critic and independent curator based in Barcelona and Paris. He studied philosophy, journalism, and history. He was the artistic director of the Blueproject Foundation in Barcelona, where he curated solo shows by Wolfgang Laib, Pieter Vermeersch, and José Dávila, among others. He has contributed to several catalogues, including Little Is Left to Tell: Calvino after Calvino (Blueproject Foundation, 2015) and a good neighbour—Stories (Istanbul Foundation for Culture and Arts–İKSV, 2017), the publication of the 15th Istanbul Biennial. Currently, one of his lines of investigation is the deconstruction of fiction through the persistence of literary language and the grammar of the moving image. He is also exploring new production and exhibition formats as a way to interconnect multiple art scenes in the European context. 
Originally published on Mousse 67