ESSAYS
The Decade of Magical Thinking: How Autofiction Reinvents Criticism
Close
1
2
3
4
5
6
7
8
9
10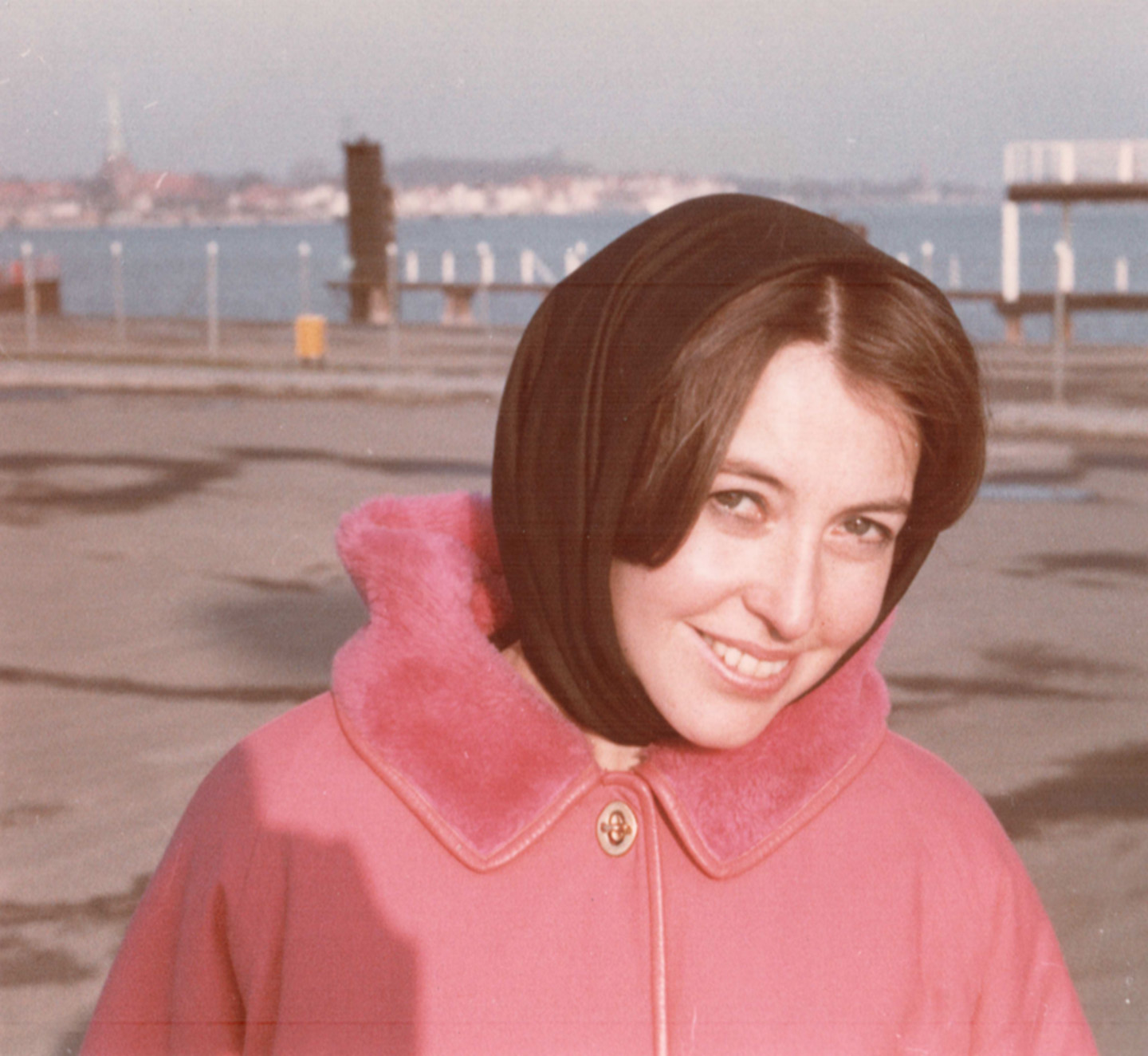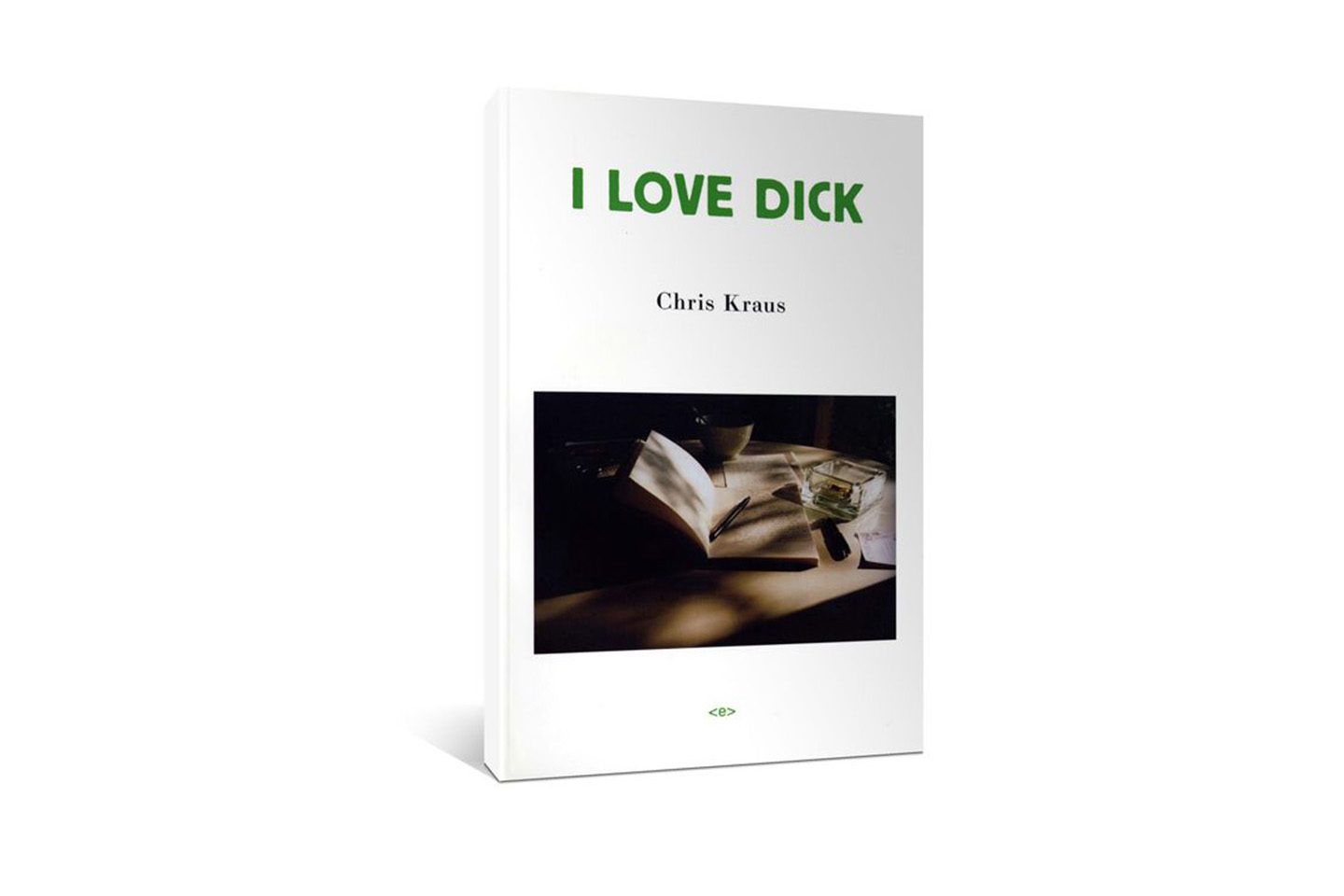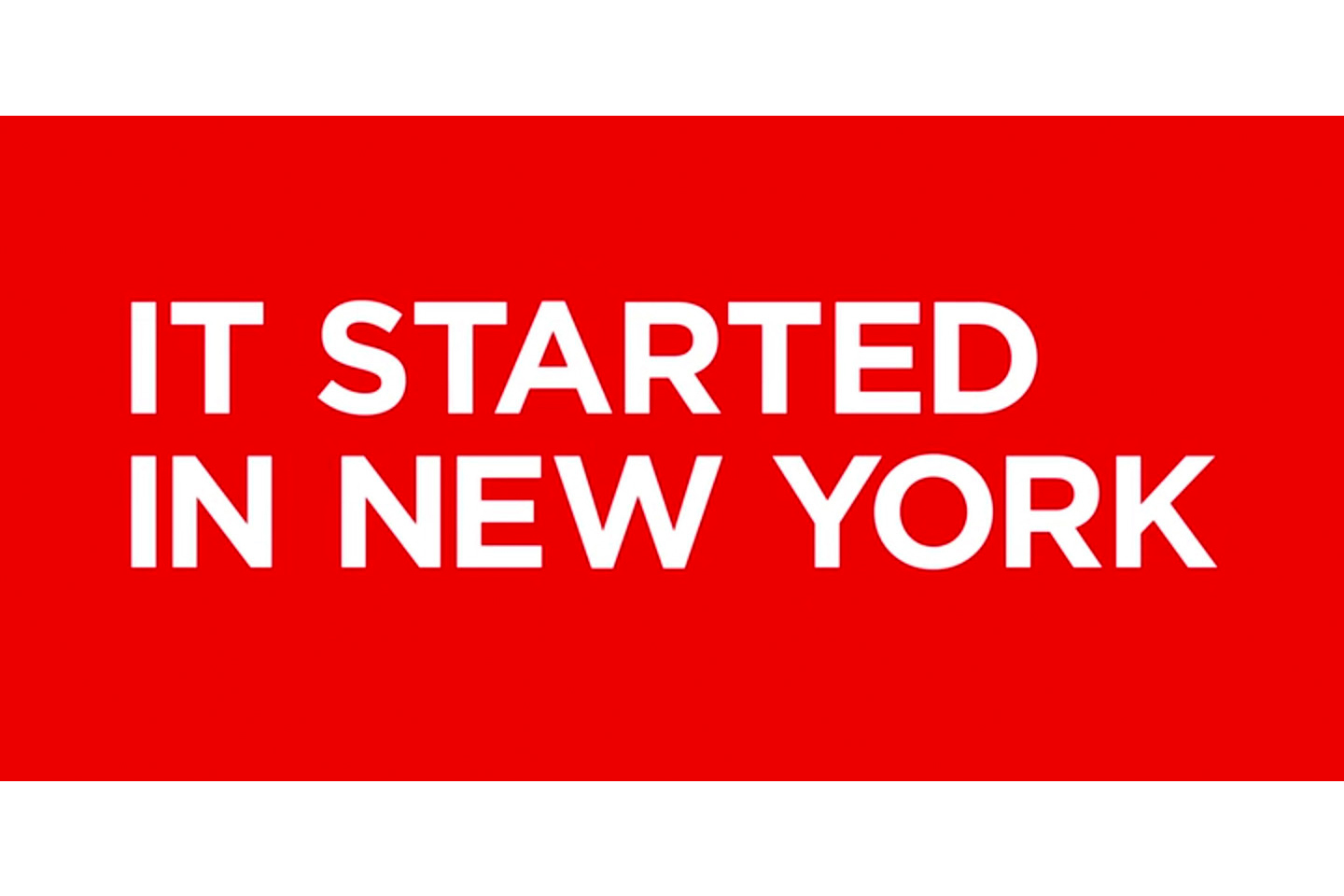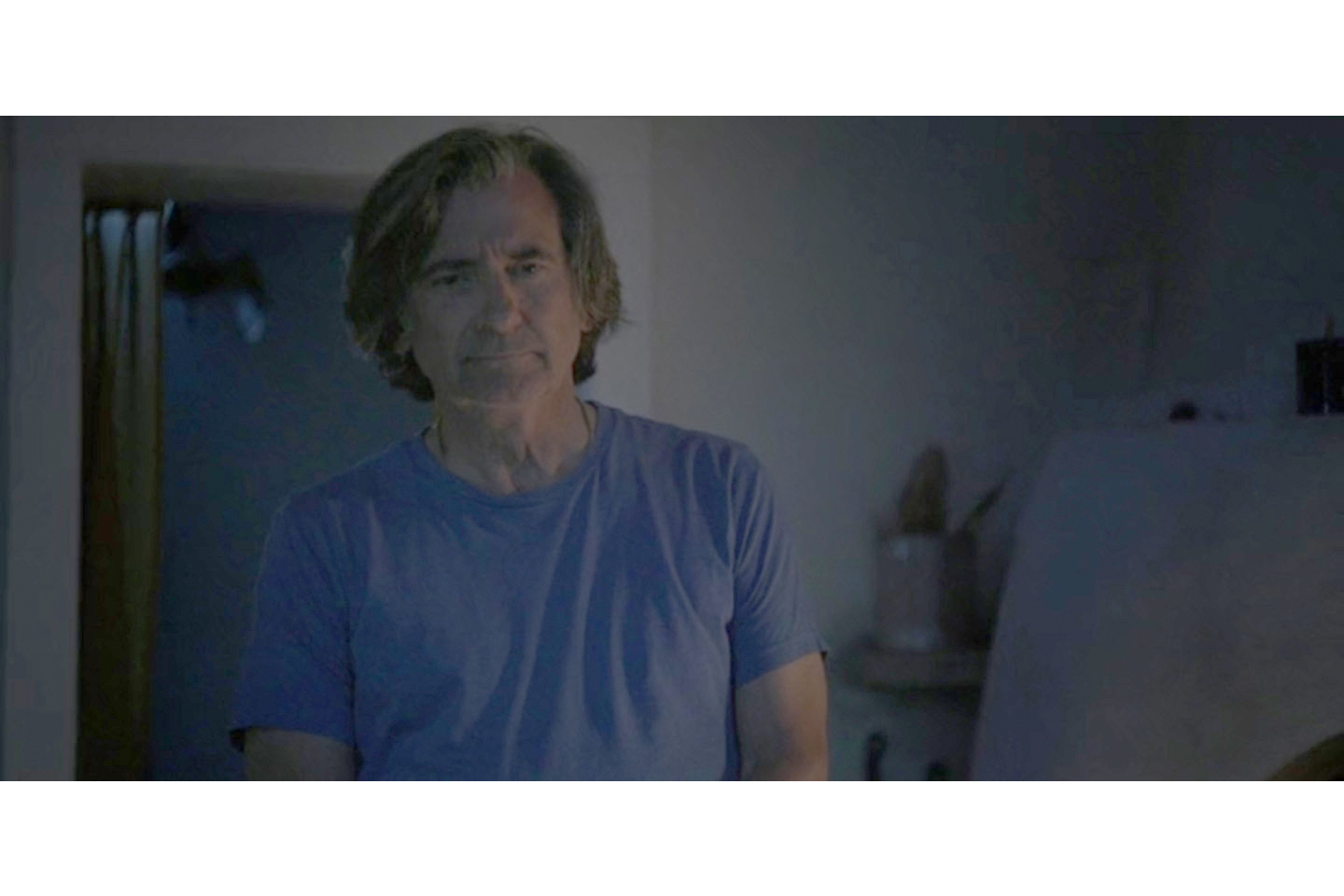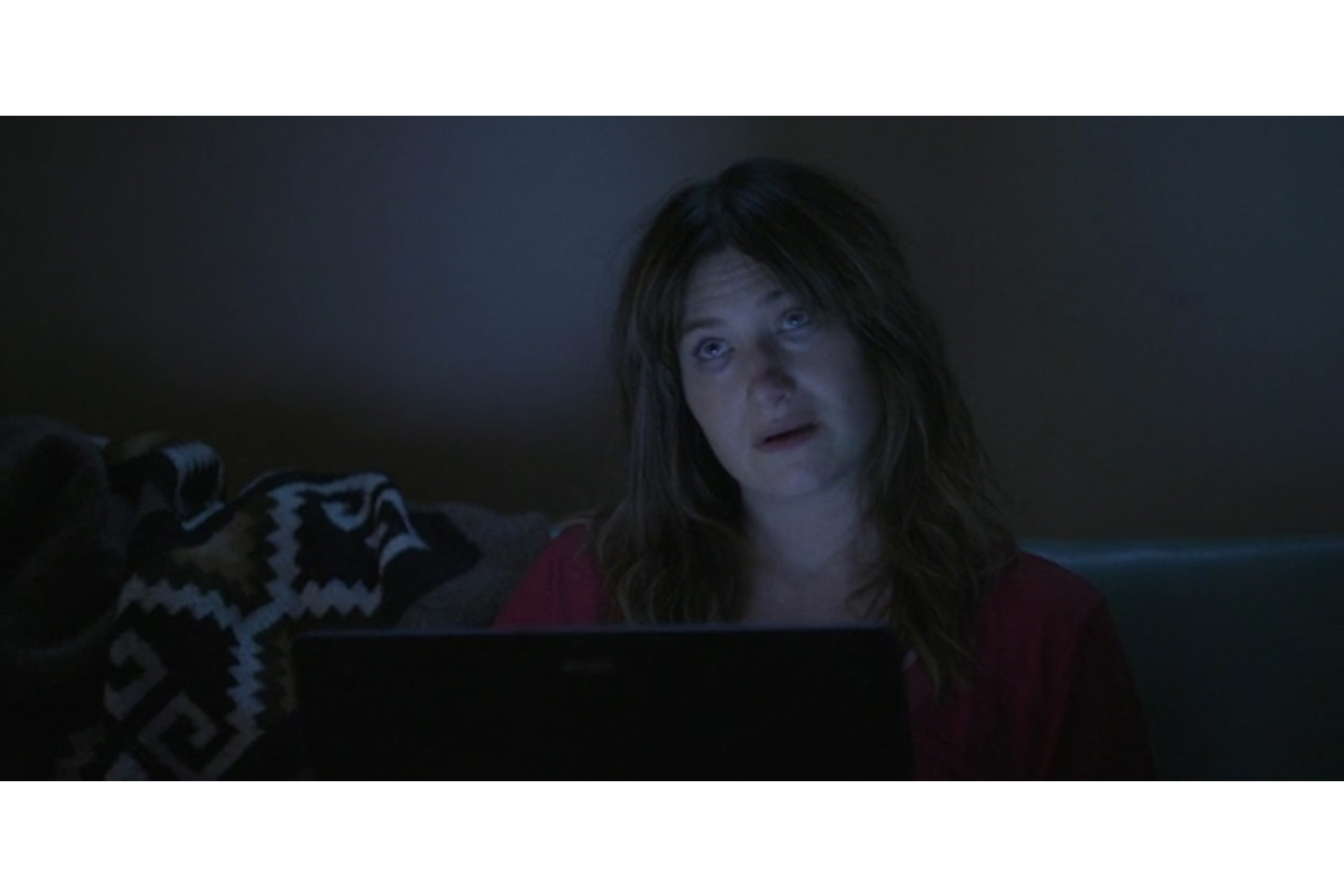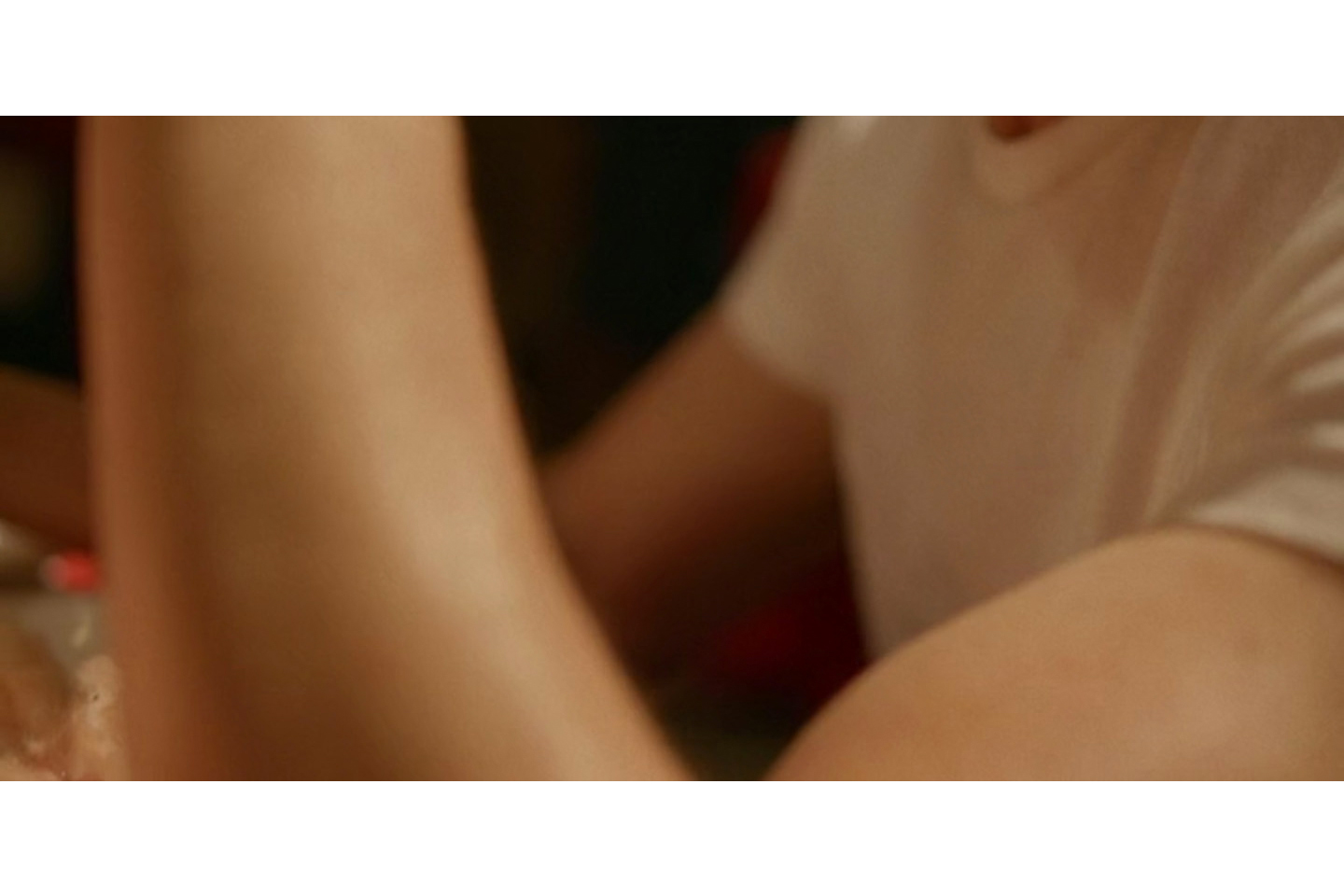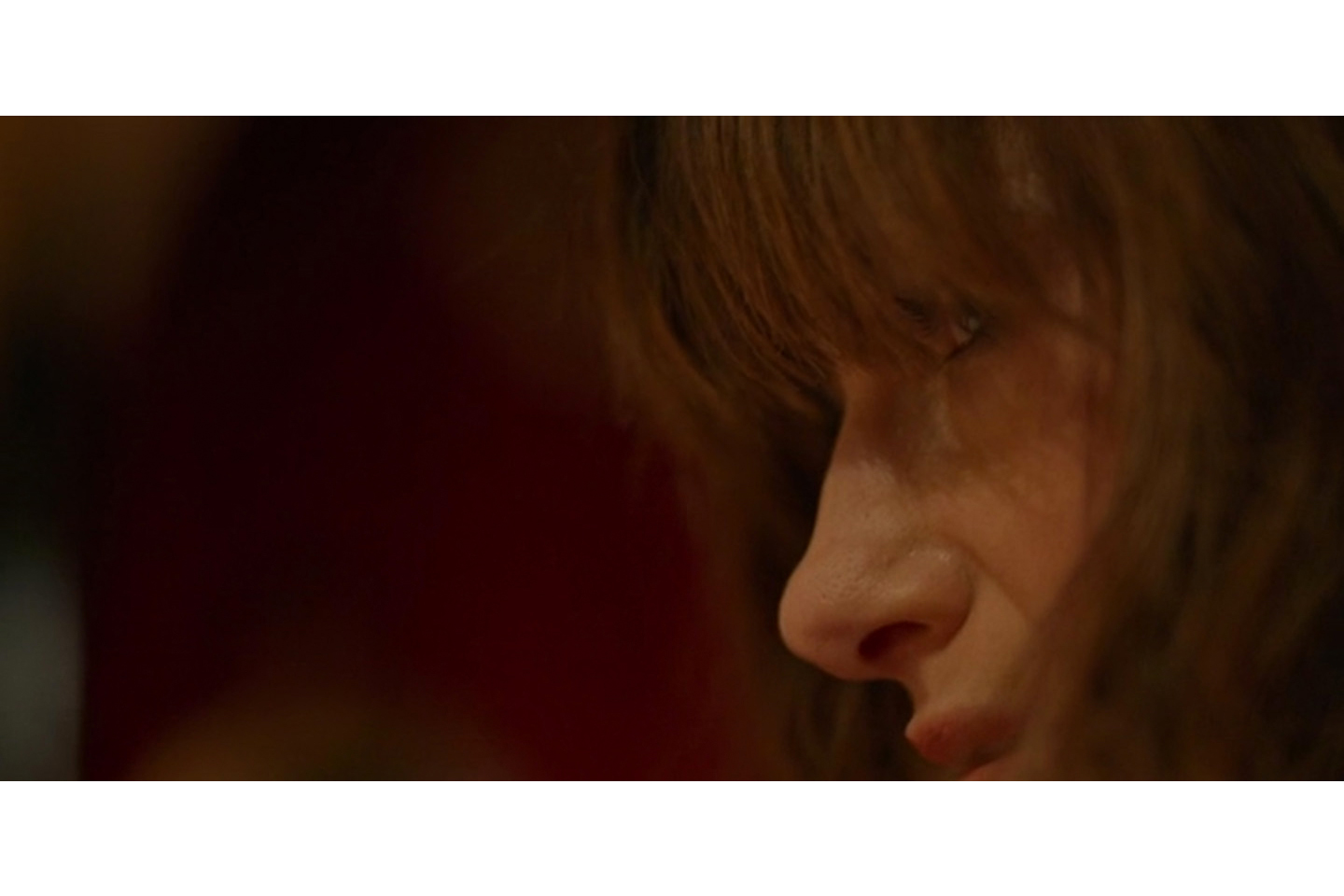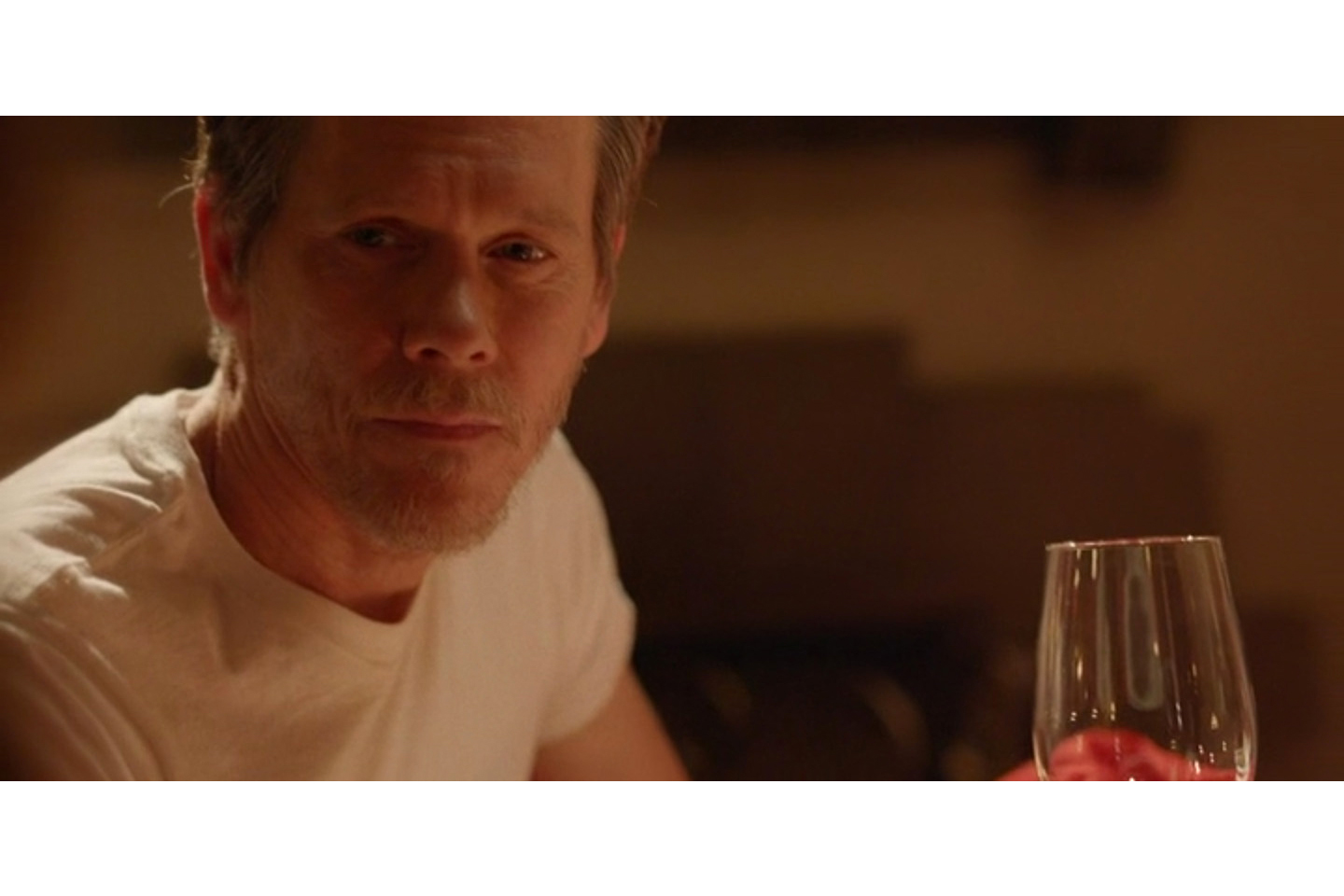 by Philipp Hindahl
A specter is haunting the literary world, and its name is autofiction. Blurring the line between fiction and autobiography was the prevalent trend of the 2010s, and it caught on with art critics who started producing non-fiction that relies on memoir and novelistic devices. Why is it so tempting to get personal and write about loss and letting go?
You may remember the last months of 2019. It was the time of looking back at a decade, and it felt like performing a ritual of closure: letting the 2010s go. In the midst of people talking about "the crisis" and other crises, about the rise and fall of post-internet art, about the art market, memes, political populism, and social media, writer Natasha Stagg was invited to the podcast Red Scare. The show is hosted by former art critic Anna Khachiyan and actress Dasha Nekrasova. "I would rather write fiction than nonfiction," said Stagg on that rainy October night in New York, "but I've been writing nonfiction for a long time because that's what most people read." "A lot of the fiction people consume doesn't feel like fiction," vocal-fried Nekrasova in response.[1]
Nekrasova and Stagg were talking about autofiction. Critics usually content themselves with naming a few authors rather than defining the genre's features because the texts grouped under that moniker are so diverse. They have in common that the "I" is present as an integral part of the story. Sometimes authors invite themselves into the text for a play of mirrors, like Ben Lerner in 10:04 (2014).[2] Others explore how fiction can create the illusion of psychologically credible subjects, like Rachel Cusk in the Outline trilogy (2016–18).[3] Or, like Natasha Stagg in Sleeveless: Fashion, Image, Media, New York 2011–2019 (2019), they give a fragmented portrait of a time and a place.[4] To conflate the autobiographical and fictional was a trend in the 2010s, and some writers have started using literary and autobiographic techniques in criticism. Nekrasova's statement can easily be reversed because a lot of nonfiction feels like fiction.
The latest addition to the trend is Isabelle Graw's In einer anderen Welt. Notizen 2014–2017 (In Another World: Notes 2014–2017, 2020).[5] Right after waking up, the critic and  editor of Texte zur Kunst jots down notes. Initially it was supposed to be a warm-up for the day, but it eventually became a project in its own right. Her writing exercise resulted in a collection of short pieces that, although not dated like a diary, are so saturated in their respective present that most of them can be placed in a specific moment. Take the piece "Does It Spark Joy?" a quotidian observation about Marie Kondo's best-selling book The Life-Changing Magic of Tidying Up(2011) that became a symptom of our time.[6] Decluttering is essential for city dwellers who must rent small spaces at high prices. But it was also essential for Graw as a way of taking account.
Right at the beginning she describes how strange it is that her father's headstone still doesn't have a name on it, as if his passing is not final until it is in writing, engraved. The critic's father was distant to her, and left the family for a younger woman, hence she is much more attached to her mother, who passes away during the writing of the book. Graw feels relief, she says, that her mother did not Kondo her apartment free of all the presents and letters she'd given her as a child. They not only "spark joy" retrospectively, but also offer new views on her own childhood. In this miraculous moment, the narrative contracts into one image, as in a snapshot. The critic, always at work, reads a trend as a symptom for an underlying cultural shift; at the same time, she inserts herself in that decisive moment. Going through her deceased mother's things—dresses, photos, Christmas gifts from her kids—is a way of taking account of the past. Loss is at the core of the book, and in its most tender moments, the narrator describes the difficult task of mourning.
And yet—despite the highly personal nature of her undertaking—three decades at the helm of a notoriously theory-heavy art magazine have left their mark. Graw is interested in how the general flares up in the personal, and how it is filtered through individual experience. No gym visit without the evocation of Michel Foucault; no yoga class without reference to social theory. Whereas a novelist would rely on her particular observations to carry the narrative's weight. By way of a disclaimer, Graw concedes that the "I" speaking in her memoir is very close to herself, but still very far away from her. The personal is heavily stylized, like a character in a novel, but it is also not quite a piece of literature. It is shrouded in theory.
Which brings us to another feature of autofiction: "I am the one who doesn't speak of himself," wrote Roland Barthes in Roland Barthes par Roland Barthes (1975), his collection of autobiographical fragments.[7] Here is a critic who did not shy away from using the first person, yet decided to write substantial parts of his memoir in the third. Speaking about oneself in the third person, he affirms, is like speaking about someone who is a little dead. What died along with the authoritative "I" is the promise of authenticity, at least somewhat. This goes beyond the stylish flourishes of self-reflexive writers from the 1970s who worked after the death of the author. Unlike much of autobiographical writing, autofiction acknowledges, even embraces, the fiction of it all.
Autofiction has a certain artlessness about it, as if its form is dictated by outward principles. Life doesn't feel like a novel, so why should novels? To tell stories in the form of letters, for example, is an idea at least as old as Romanticism, but few people played this game better in recent years than Chris Kraus in I Love Dick (1997), which initiated a trilogy of novels.[8] The first one is a collection of love letters, emails, and conversations between the narrator Chris and her husband, Sylvère. Chris, a struggling video artist, develops a crush on Dick, a cultural theorist. Sylvère, an eminent academic, gets in on the infatuation. Both start writing messages to the unwilling recipient, and by doing so, Chris gets out of a long depression. The result is a book that sold less than a hundred copies upon its original publication in 1997, was republished in 2006, and was adapted as a television show in 2016.[9]
Kraus's story proceeds in fragments, which resist narrative arcs but get us close to the protagonist, like a therapist. (Too close for cultural theorist Dick Hebdige, the real-life Dick, who later claimed that the novel violated his privacy. Not everybody is in on the Barthesian intertwinement of fiction and life.) Eventually Kraus abandons the idea of being an artist and reinvents herself as a novelist and critic.
"At this point we should perhaps also think about the linkage between the current fashion for autofiction and our increasingly digital economy," writes Brigitte Weingart, media theorist at Berlin's University of the Arts, in a letter to Graw published in Texte zur Kunst. She is right. The currency in social media is authenticity, but a sort of second-order authenticity. Just like autofiction, social media does not make pretenses about depicting real life. Yet it somehow deals with it while observing from a safe distance. The authentic self is a commodity in late capitalism: "If our so-called life events are traded as a valuable resource, especially on social media, this has to have an impact on literary production," writes Weingart.[10]
This impact is hard to gauge. Does it result in prose that reflects our hyper-intensified, accelerated present? Perhaps. Natasha Stagg's debut novel Surveys (2016) tells the story of a young woman who has an unlikely career as an online celebrity.[11] Later, the word "influencer" was invented for that profession: "Its release coincided with an explosion of new terms," the author writes.[12] Her second book, Sleeveless, assembles essays and semi-fictional pieces, all of which were written after she relocated to New York. As a critic and a copywriter, Stagg has moved between the art, literary, and fashion worlds, and it is probably no coincidence that both of her books have been published by Semiotext(e), the house founded by Sylvère Lotringer, Kraus's (now former) husband.
"I think that the first half of Surveys could almost be autofiction," Stagg confessed to Nekrasova. Sleevelessstarts with a few diaristic fragments, which are set between receptions, dinners, parties, the private space, the internet, and an agency where the narrator is charged with consulting on the development of a new app. The #MeToo movement provides the wider cultural backdrop. One piece, titled "Press Release," is about a dinner party hosted by an art magazine. A group of New York writers who look like 1990s supermodels are there, and they have "a cocktail they'd read about in a Vanity Fair article from the 1990s and they were having more fun." The piece gets a twist when the writer, who has been commissioned to cover the party for another magazine, gets too drunk, which makes the editor, also present, increasingly uneasy. Eventually, she goes home with an artist: "Each woman had the crippling thought at many points throughout their one-night stand that it would be fun for someone else to watch this."[13]
All the fun has been had by others, even though Stagg is at the center of it all. Her deadpan tone makes every experience feel secondhand. Sex, drugs, and the art world are clichés already lived by too many people to get excited about. Everywhere is the feeling of after-ness, of nostalgia, of finding dismay in the very recent past and nothing in the present.
For Stagg, those pieces are—perhaps—also an exercise in letting go. "Right now, I write more advertorial work than anything else, and that means that I participate in a structure that inhibits my own creative writing while informing it," she says about the paradoxical way in which the lines of labor influence each other.[14] Her creative occupation hinges on being in the sphere of art and fashion, but that is also where she finds the jobs that pay the rent. Currency in the cultural sphere, which runs on social media, may be second-order authenticity, but not only. It coincides with financial constraints. Stagg writes fashion criticism while she consults for fashion brands. In her own words: "I must gauge my own ideas of individuality, persona, and authenticity, while I internally negotiate the monetization of my generation, my identity, my space, myself."[15] Autofiction can take the form of avant-garde-style self-alienation. It can be a therapy for loss. Perhaps, however, what it's best at is laying bare the conditions of its own production.
The German edition of Isabelle Graw's In Another World is available via Dr. Cantz'sche Verlagsgesellschaft (DCV), while the English version will be published in November 2020 by MIT Press via Sternberg Press. Natasha Stagg's Sleeveless and Chris Kraus's I Love Dick have been published by Semiotext(e).
[1] "Sleeveless w/ Natasha Stagg," Red Scare, October 29, 2019, https://redscarepodcast.libsyn.com/sleeveless-w-natasha-stagg-teaser.
[2] Ben Lerner, 10:04 (London: Faber and Faber, 2014).
[3] Rachel Cusk, Outline: A Novel (New York: Picador/Macmillan, 2016); Rachel Cusk, Transit: A Novel (New York: Picador/Macmillan, 2017); Rachel Cusk, Kudos: A Novel (New York: Picador/Macmillan, 2018).
[4] Natasha Stagg, Sleeveless: Fashion, Image, Media, New York 2011–2019 (South Pasadena, CA: Semiotext(e), 2019).
[5] Isabelle Graw, In einer anderen Welt. Notizen 2014–2017 (Berlin: Dr. Cantz'sche Verlagsgesellschaft, 2020). An English version will be published in November 2020 by MIT Press via Sternberg Press.
[6] Isabelle Graw, In einer anderen Welt, 125, referencing Marie Kondo, The Life-Changing Magic of Tidying Up: The Japanese Art of Decluttering and Organizing (Jinsei ga Tokimeku Katazuke no Mahō) (人生がときめく片づけの魔法) (Tokyo: Sunmark Shuppan, 2011).
[7] "[Je] suis Celui qui ne parle pas de lui." Roland Barthes, Roland Barthes par Roland Barthes (Paris: Seuil, 1974), 171.
[8] Chris Kraus, I Love Dick (1997; repr., Los Angeles: Semiotext(e), 2006).
[9] For the TV show, created by Jill Soloway and Sarah Gubbins, Dick was turned into a thinly veiled parody of the Minimalist artist Donald Judd. The show is set in Marfa, Texas, at the intersection of academia and the art world.
[10] "Between You And Me: A Correspondence on Autofiction in Contemporary Literature between Isabelle Graw and Brigitte Weingart," Texte zur Kunst, no. 115 (September 2019): 46.
[11] Natasha Stagg, Surveys: A Novel (Los Angeles: Semiotext(e) / Native Agents, 2016).
[12] Stagg, Sleeveless, 7.
[13] Stagg, Sleeveless, 48.
[14] Stagg, Sleeveless, 8.
[15] Stagg, Sleeveless, 8.
Philipp Hindahl is a writer and editor. He is fascinated by nostalgia for lost futures, art, literature, pop culture, the internet, and the people in it. After attending a Catholic school in the woods of rural Germany, he studied literature and art history in Frankfurt and Paris. He then moved to Berlin, where he writes for magazines and exhibition catalogues.