REVIEWS
"Streams of Consciousness": Bamako Encounters—African Biennale of Photography
Close
1
2
3
4
5
6
7
8
9
10
11
12
13
14
15
16
17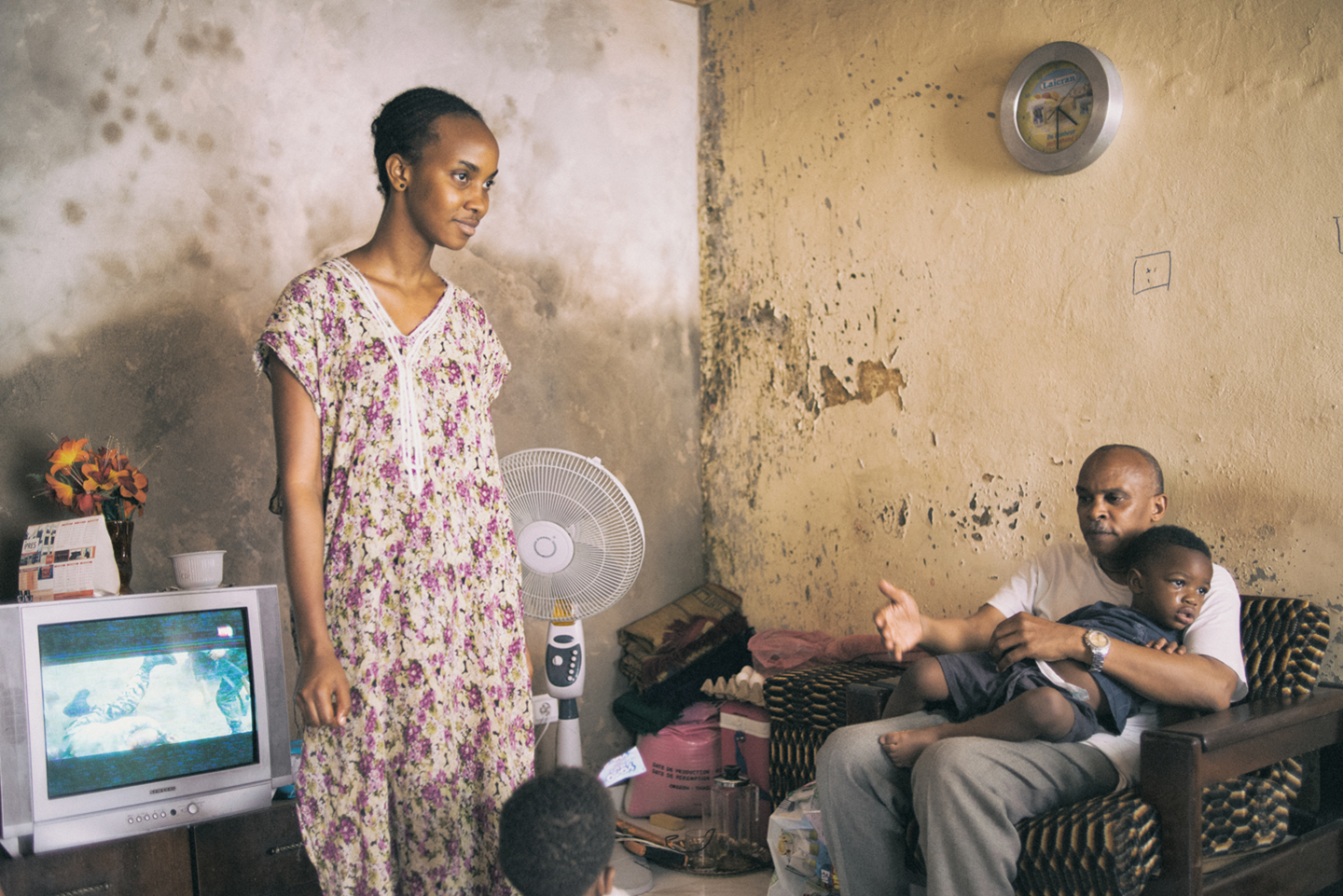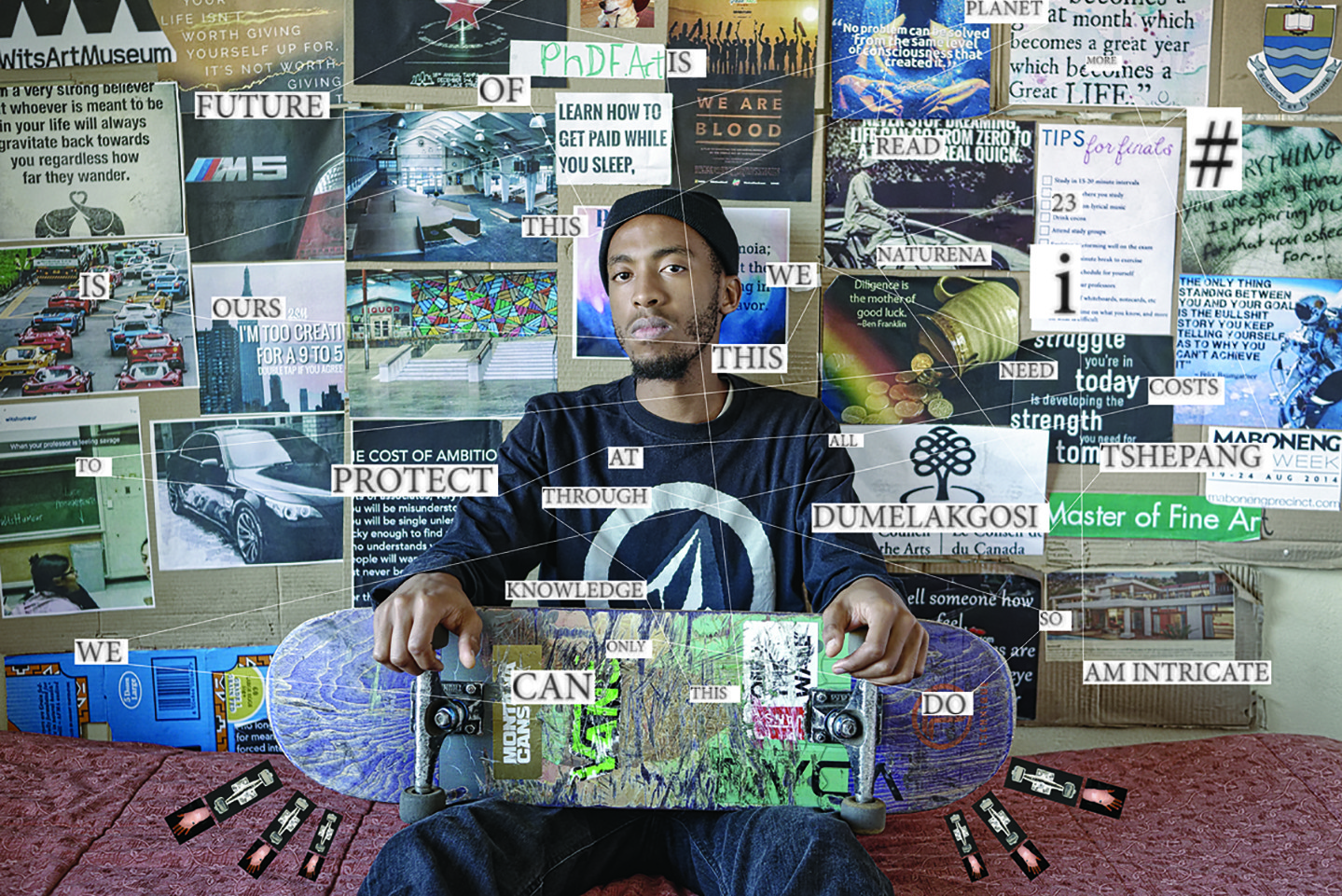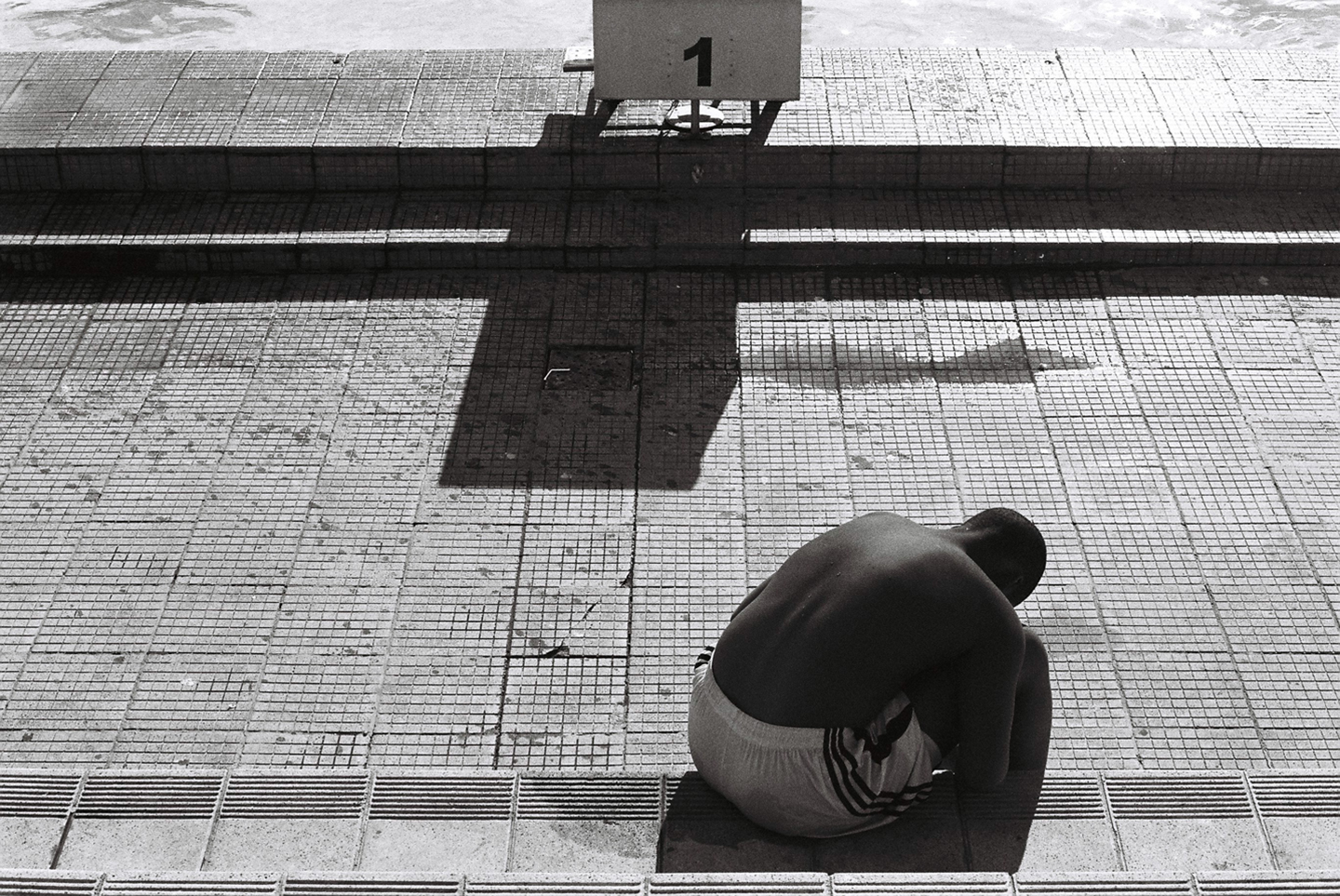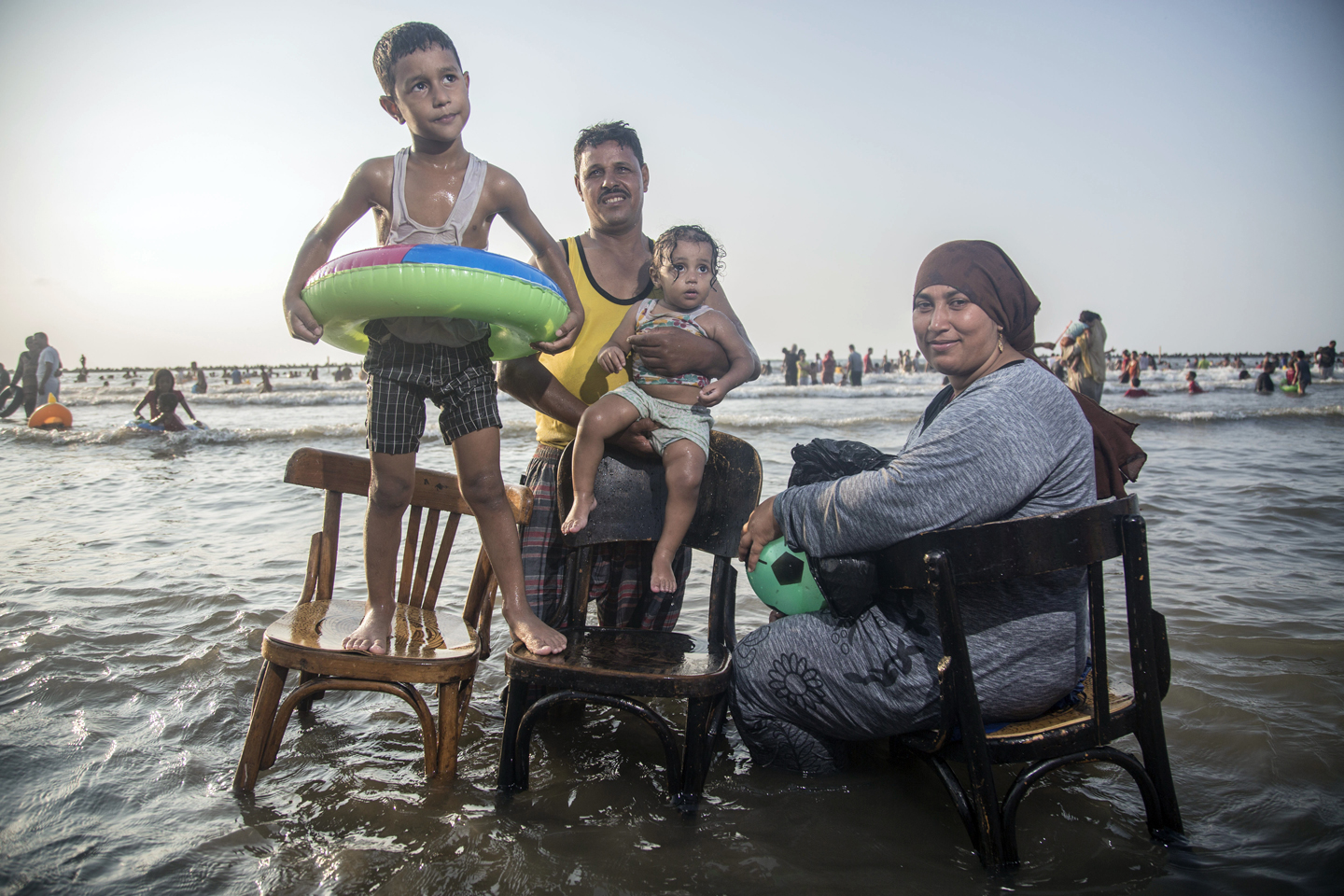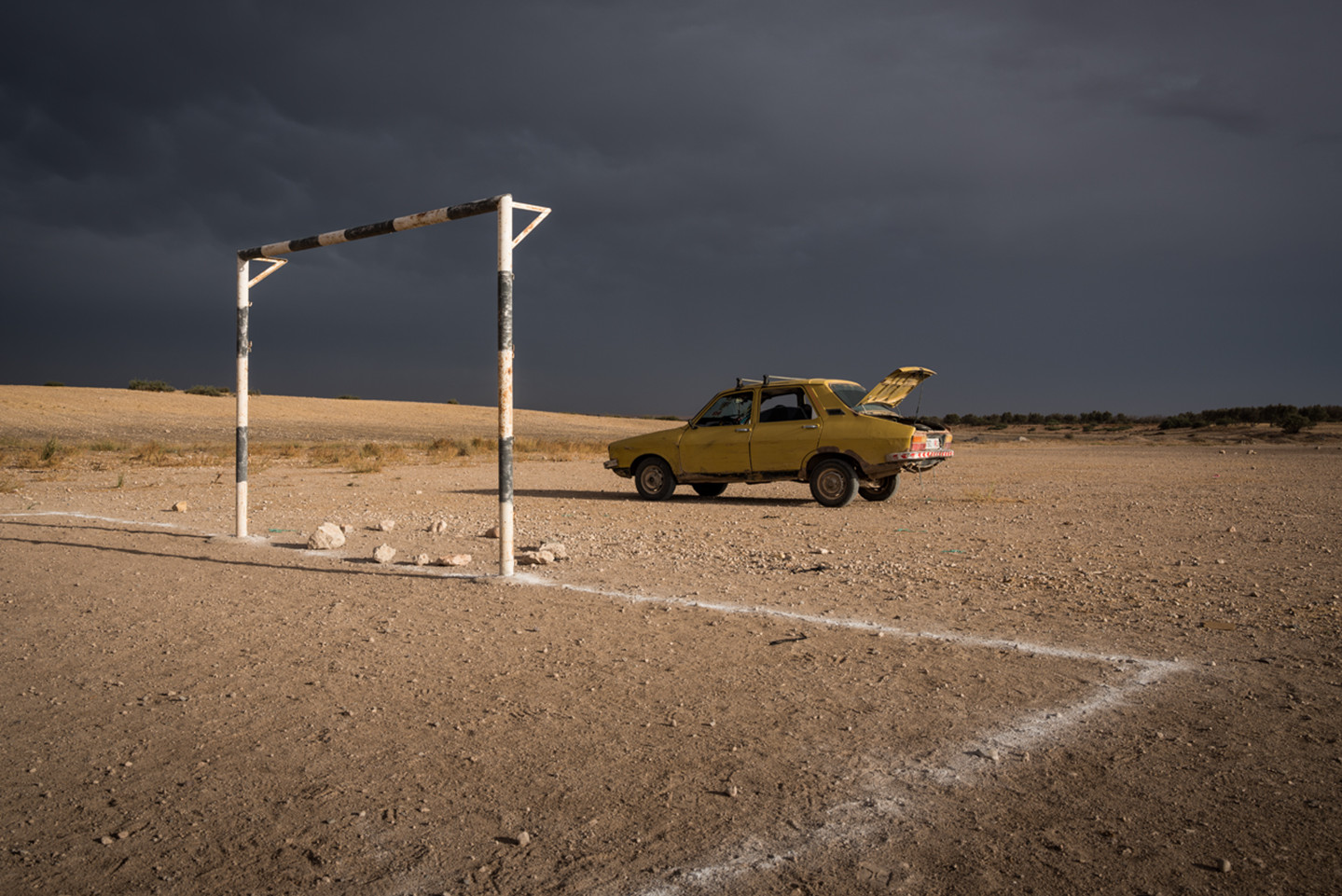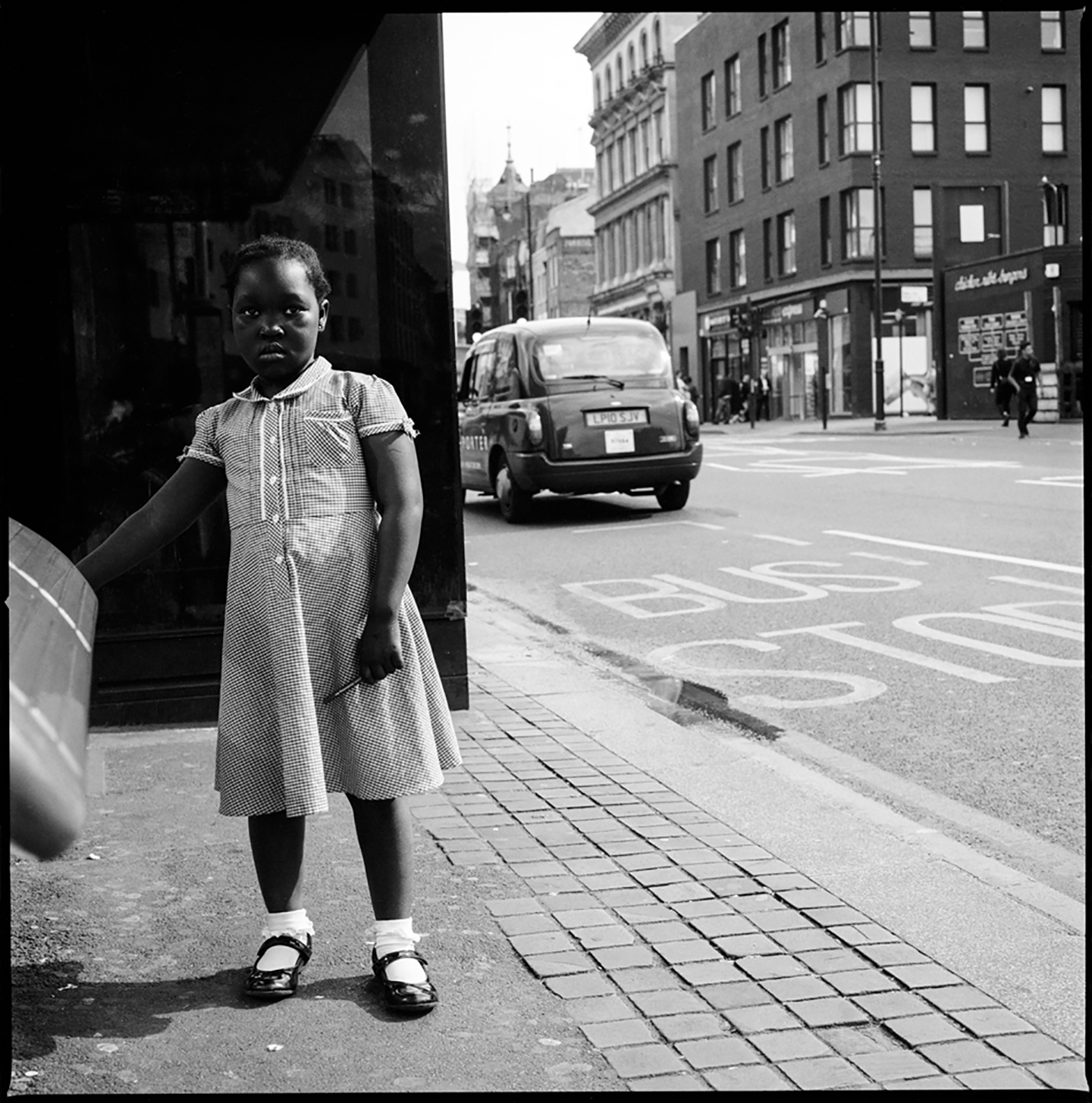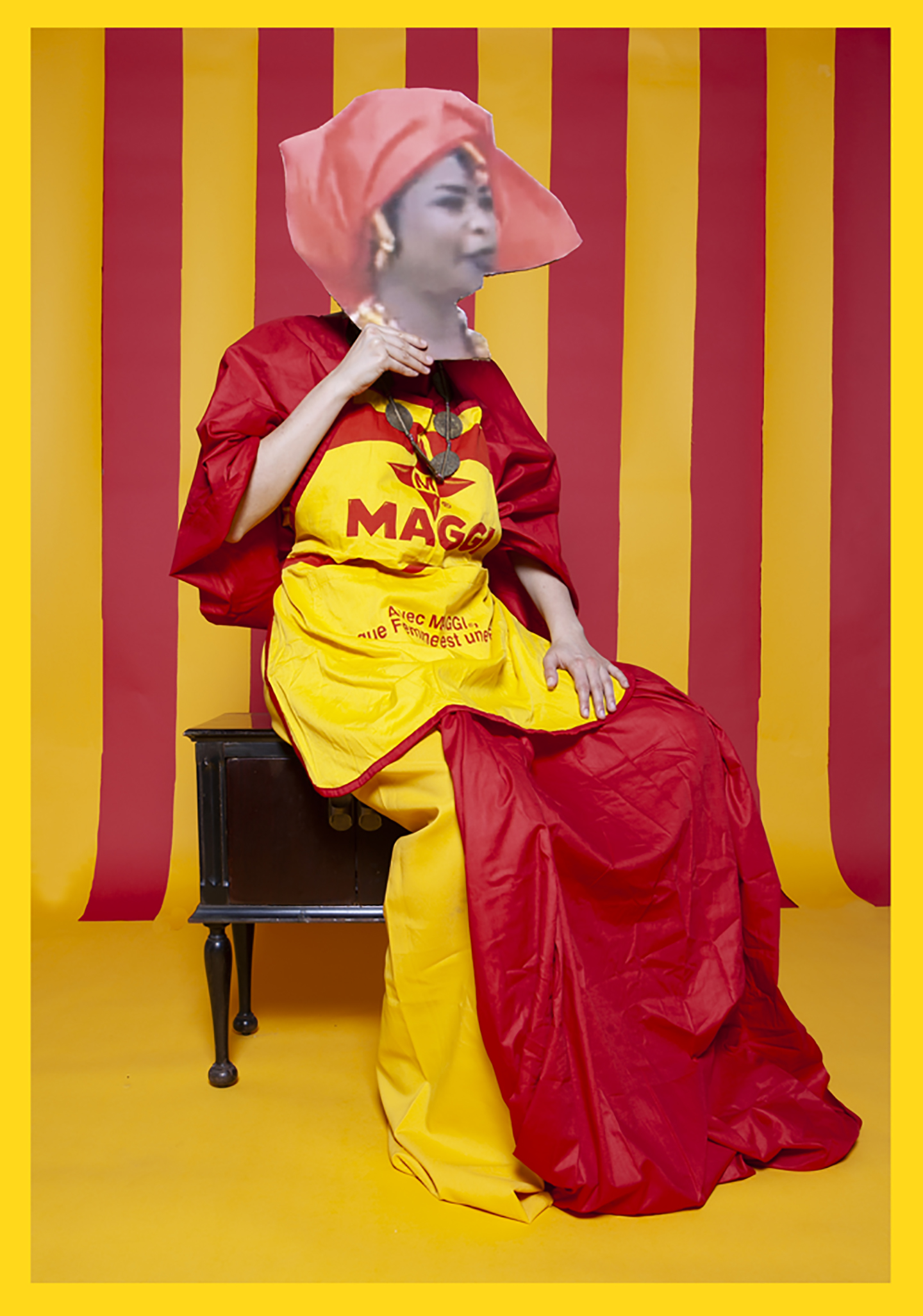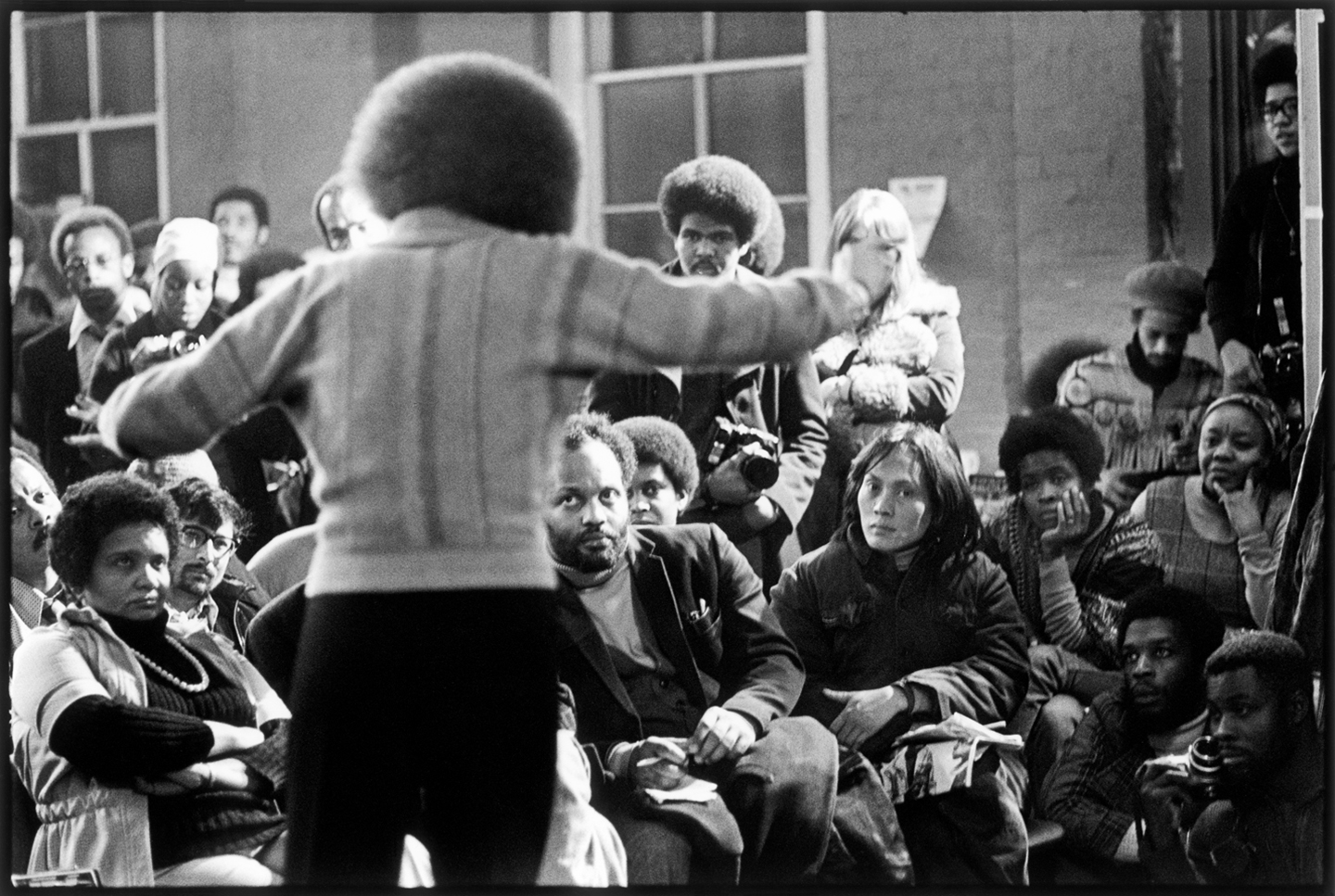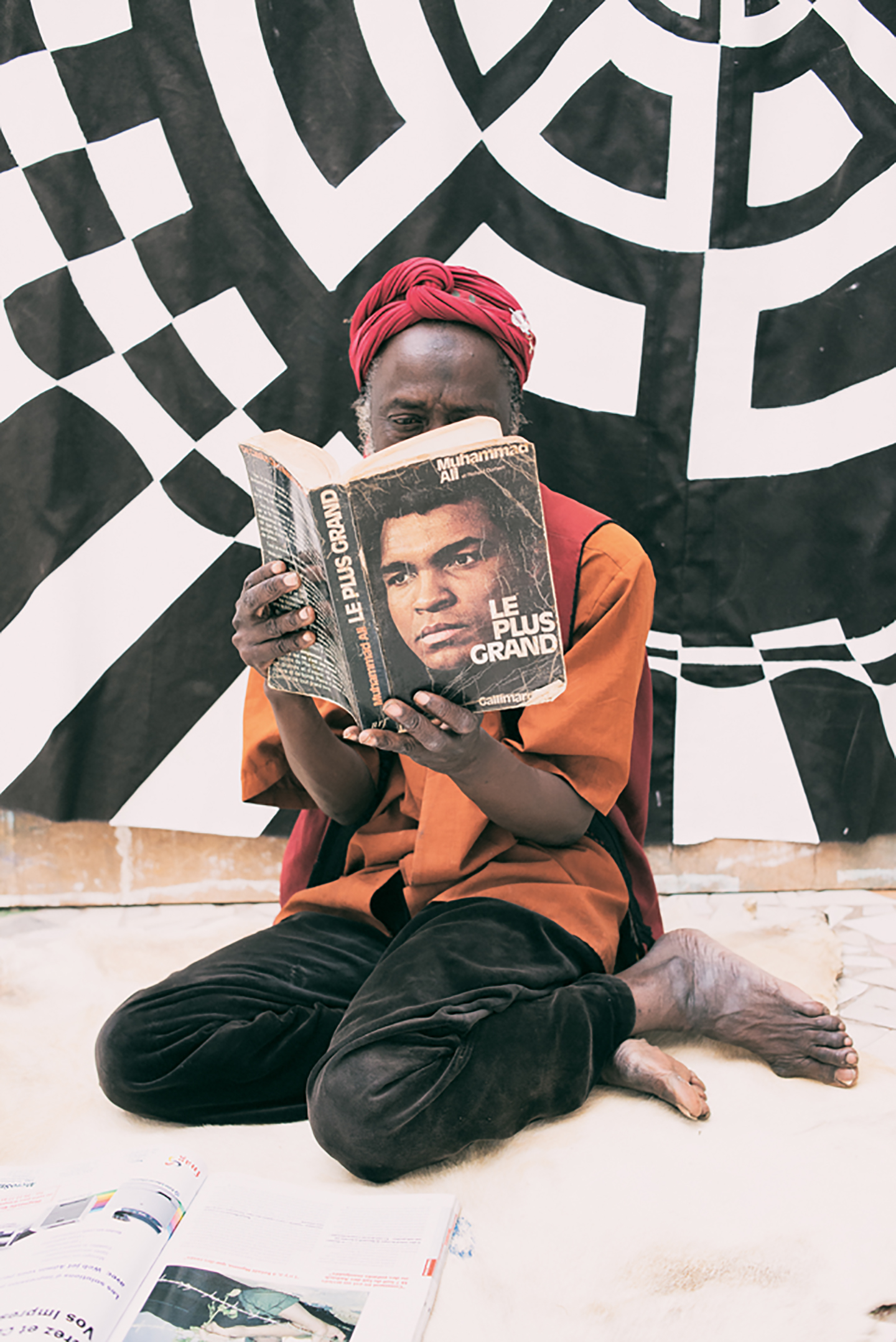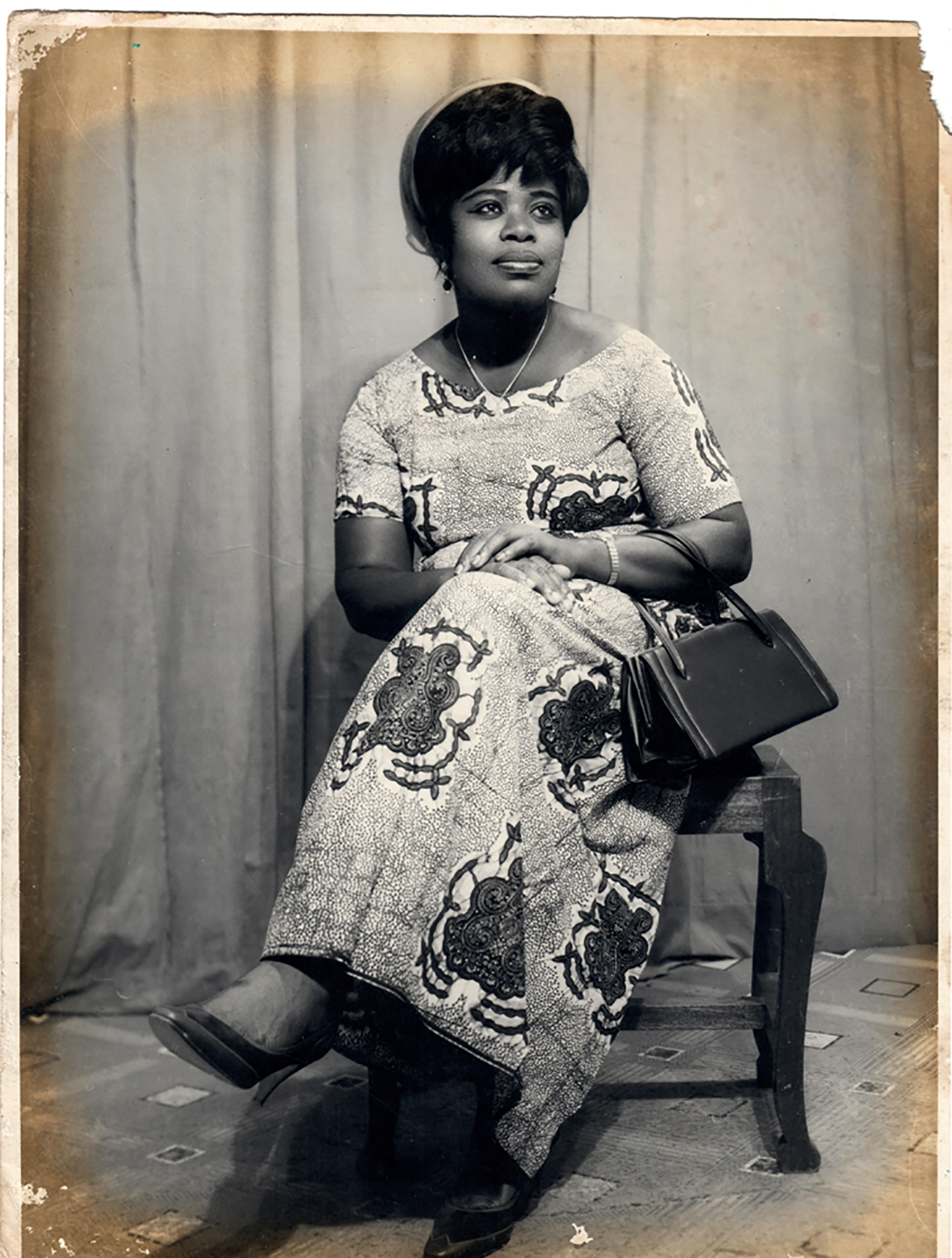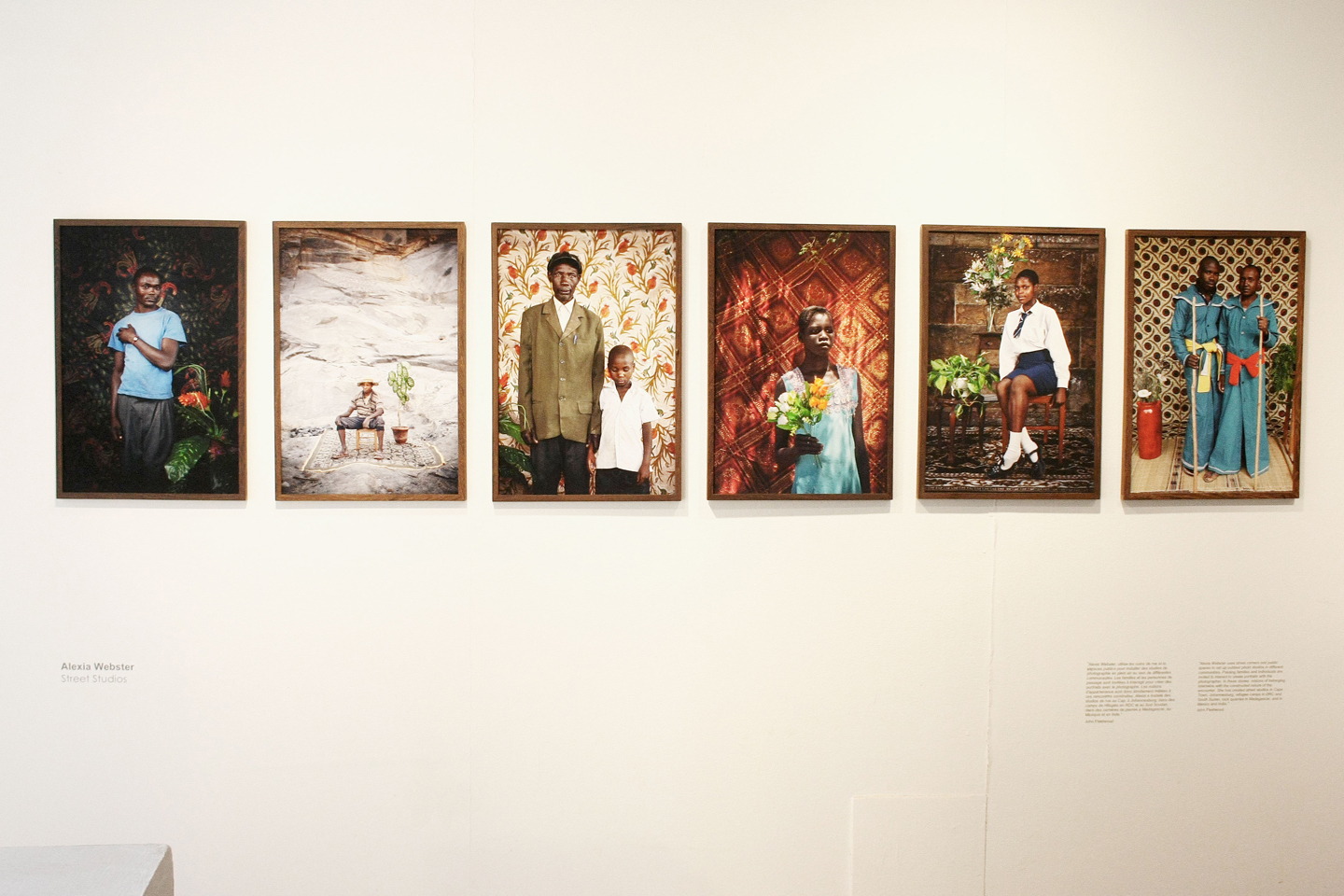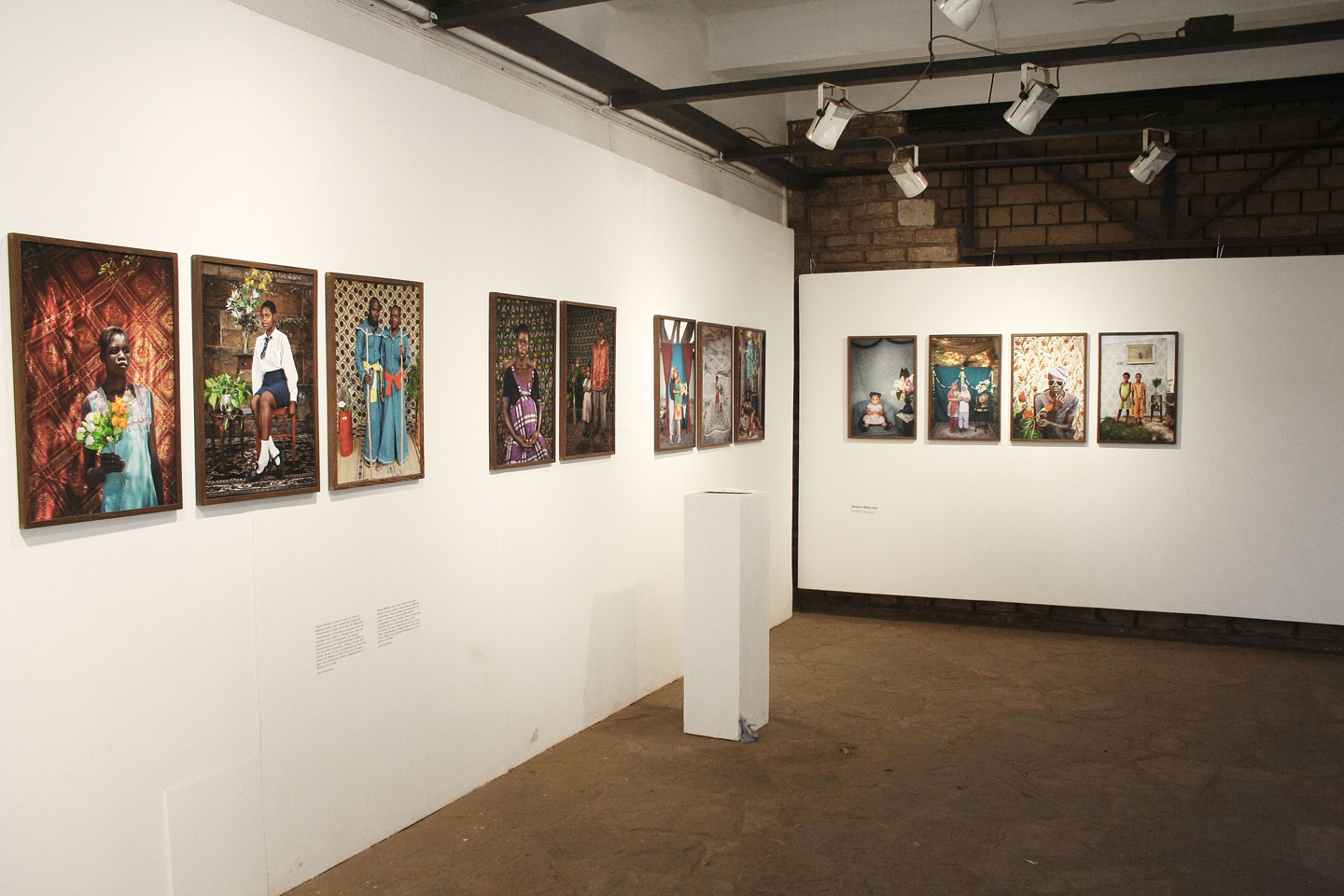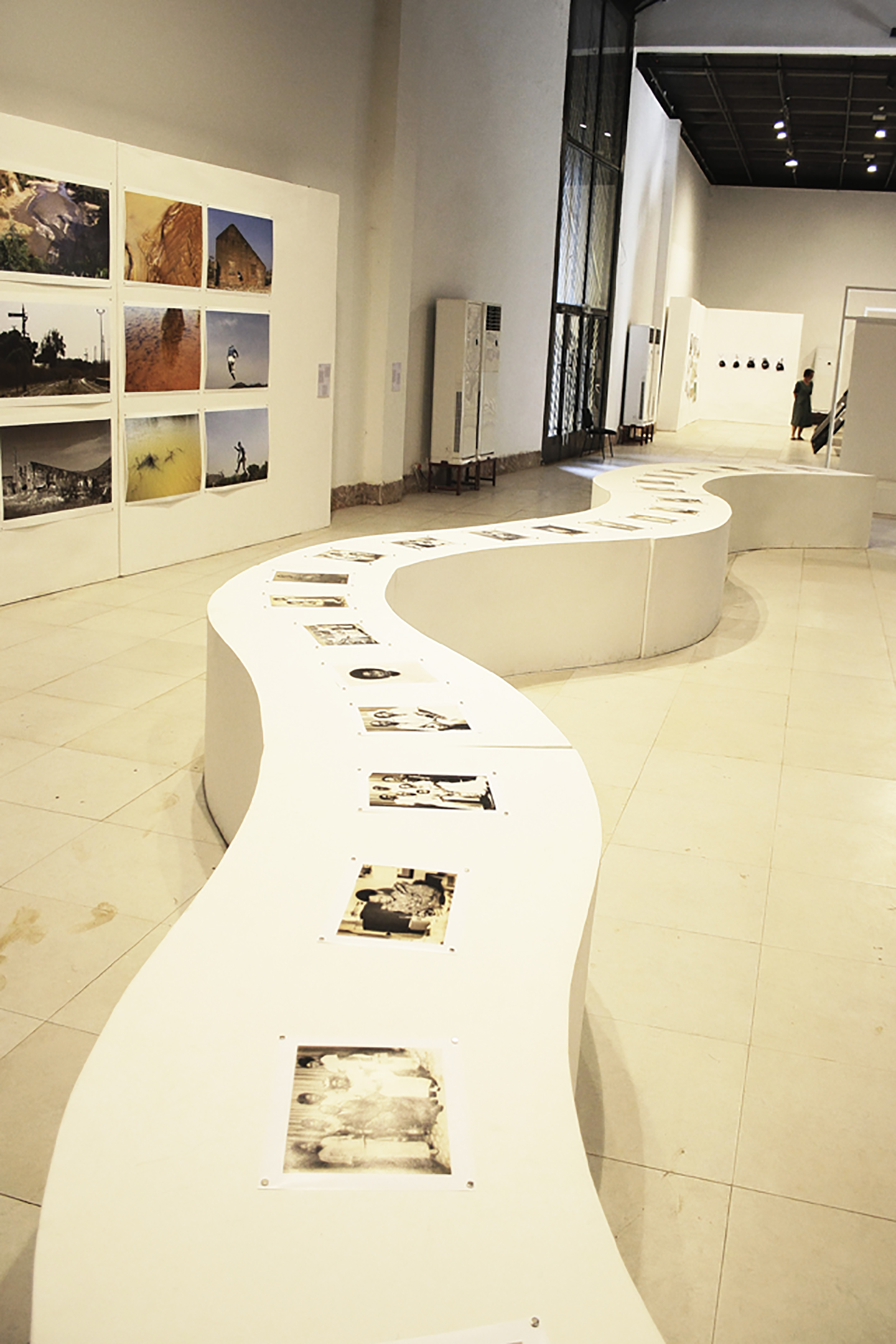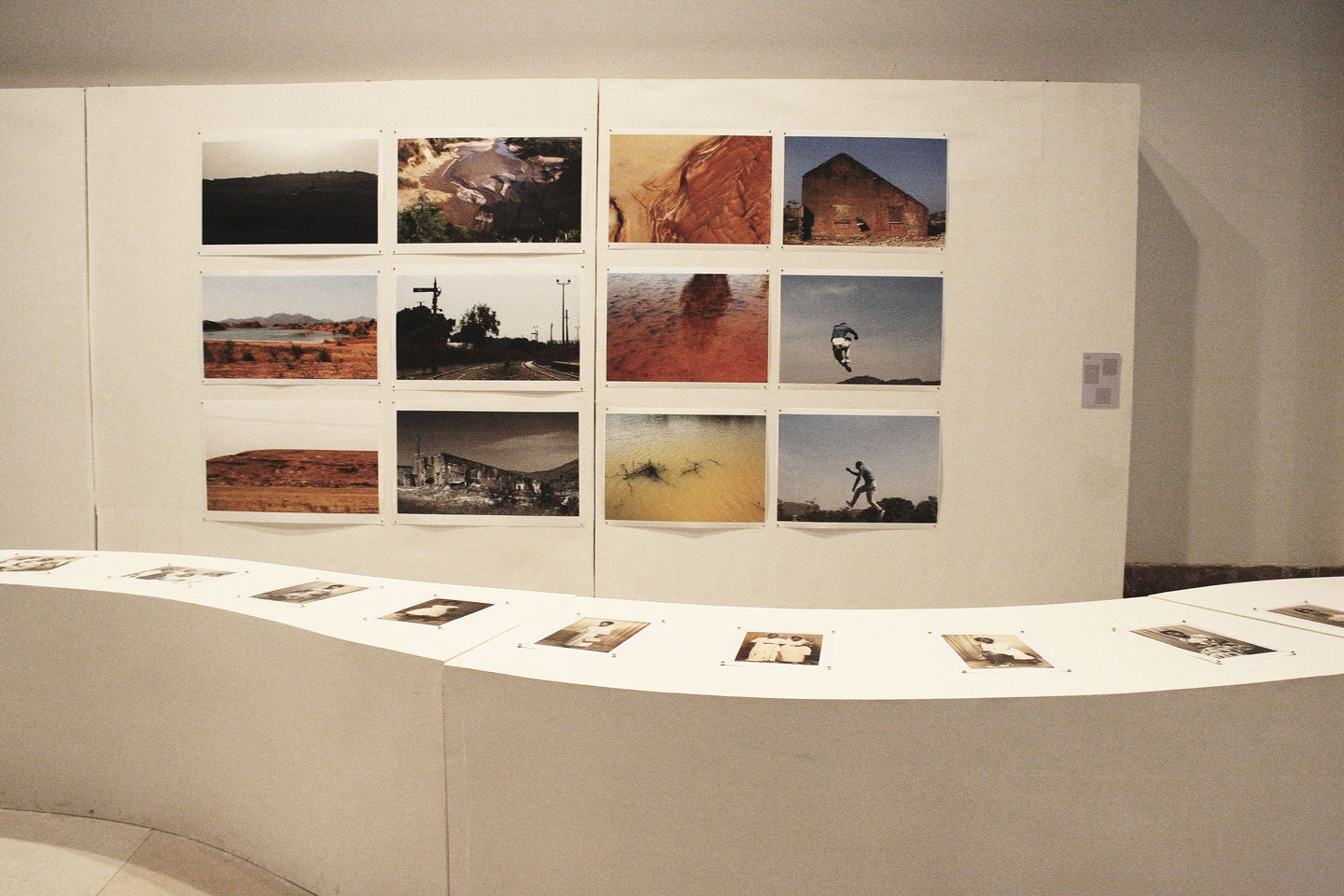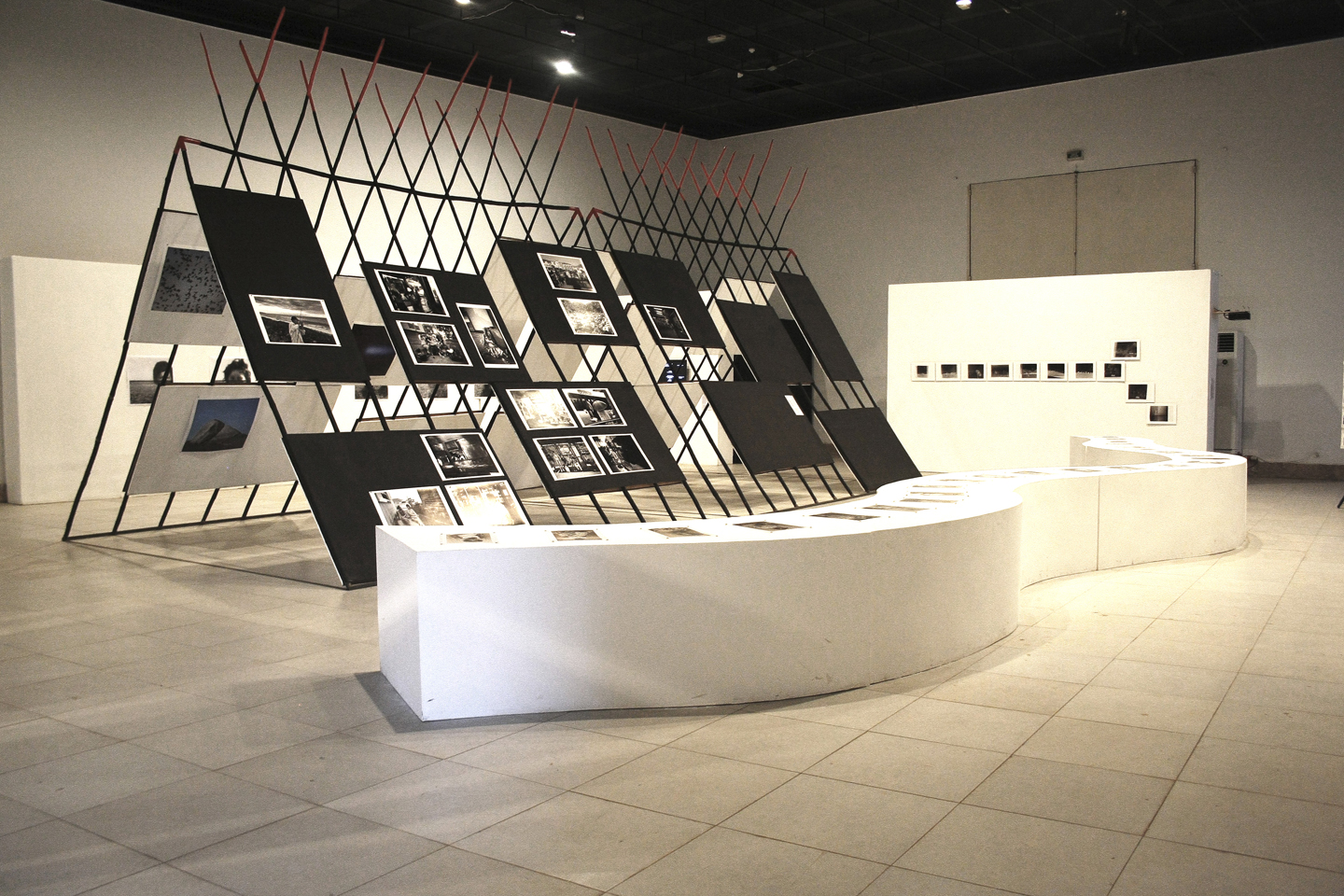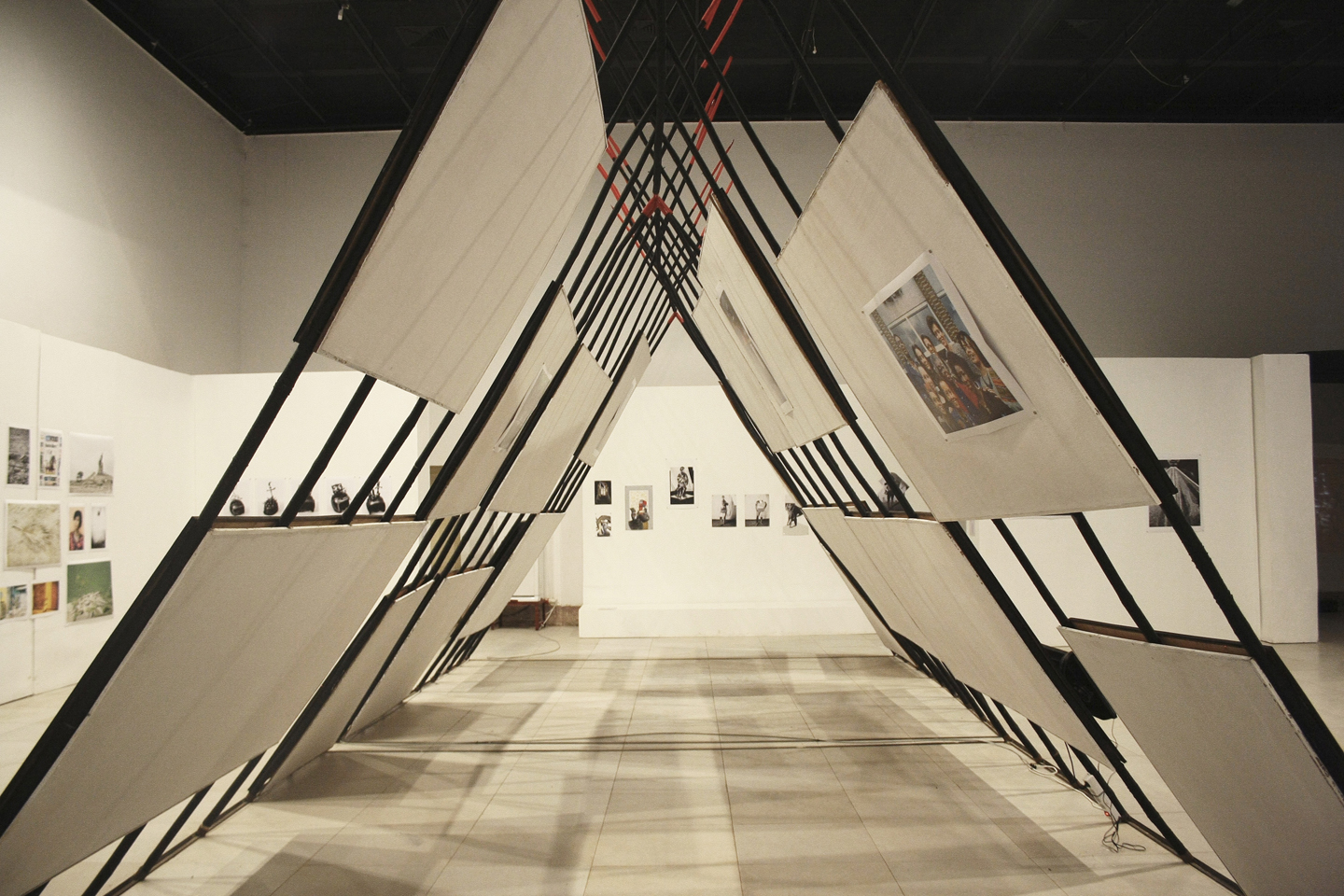 by Frida Sandström
According to photojournalist Roger Anis, a country's beaches reveal its history.1 In his photographic series Shaabi Beaches (2017), Anis portrays Cairo families at the Alexandria beach as they enact contemporary desires such as owning, belonging, and identifying. The shore is a recurring element in the twenty-fifth edition of Bamako Encounters, entitled Streams of Consciousness: A Concatenation of Dividuals. In a sea of data, or surplus images, the curatorial attempt to rethink photography is indeed timely. Suggesting that it is not an instant, a "decisive moment," or a particular technique, artistic director Bonaventure Soh Bejeng Ndikung imagines photography to be durational—a stream of consciousness beyond ocular dominance. This synesthetic approach awakens all sensations that the photographic event might entail—from violent destruction to caring reproduction—or, as writer Tina Campt suggests in her video lecture during the opening days of the biennial, photography's sounding vibrations.2 When approaching such media, we need to listen. Indeed, sound moves in waves just like bodies of water do, but what is then the shore of the sound?
The twenty-fifth edition of Bamako Encounters opens at precisely that point, between the perceptible and the imperceptible—at the shore of the sea's tomb-like character and the shore's "embodiment of reception."3 And if photography is such a sensorial threshold limit value, Bamako Encounters is a moment to stay at that shore before it erodes. In his 1980 poem "Gáttehis gáddi" (Shoreless shore), Sami priest Paulus Utsis describes the dispossession of memory along with its land, as the shores of the Lule River were flooded for hydroelectric reserves to electrify the south of Sweden. At one point during the opening days of the biennial, a visitor mistook the titular word "stream" for "flood," subconsciously altering the original title in a way that was quite on point. The flooded consciousness of the twenty-first century causes lack of focus and attention disorder, as does the continuing dominance of France in Mali, visible in both cultural funding and in the bottled water distributed by Evian. How to handle such never-ending floods, which indeed cause erosion of all the material resources that memory implies?
In Dickonet/Dicko Traroré's video Djoliba, Fleuve de Niger (2019), a female character—performed by Malian dancer Fatoumata Bagayoko—is embodied by the spirit djinn that shakes her into arhythmic movements, immersed in the water of the Niger and at its shore. Her affective response mixes with the river's long-standing discontent with humans, Traroré explains. The living river that shakes off its old suppression in fact serves as a good metaphor for the biennial at large, whose "streams" do not only flow in order. Just as Africa is not only a continent but also a relation, a diaspora, a history, and a utopia, photography is no longer a bare technique. Thus, the exhibited works contest both the individual medium and the individual author, thoroughly rethinking the twenty-five-year history of the biennial itself.
Several works investigate archival matter from the last century: the Otolith Group, in Nucleus of the Great Union (2016), departs from the forgotten photographic archive of Richard Wright's journalistic trip to Ghana at the moment of its independence. In 1954 Wright published Black Power: A Record of Reactions in a Land of Pathos, on Kwame Nkrumah's Convention People's Party, West Africa's first mass socialist party, as it campaigned for independence from British rule. While Wright's book has been widely discussed, the accompanying photographs are virtually forgotten. In their video and on-site installation, the Otolith Group takes on the difficult task of returning to the photographic events of Wright's journalism when he arrived from France as part of the African diaspora. How was he responded to, and what questions did he pose? The video essay includes fragments from the Caribbean poet Kamu Brathwaite's poem "Negus," from 1969—the nascent time of Caribbean independence. A decade before, Brathwaite had lived through the independence struggle in Ghana, and in the video, the beats of his words function like cuts in cinematic montage, instigating action beyond the frame:
it is not                                                                                                                                 
it is not
it is not enough
it is not enough to be free
of the whips, principalities and powers where is your kingdom of the Word?
A similar temporal détournement appears in Christian Nyampeta's film Sometimes It Was Beautiful (2019), in which he rereads Swedish filmmaker Sven Nykvist's Congo production In the Footsteps of the Witch Doctor (1948–52). Nykvist was obsessed with the transition from light to darkness, staging stereotypes to mimic "authenticity." Nyampeta's film revolves around a staged screening of Nykvist's film in a cinema in Stockholm, where Nykvist himself appears in the body of art critic Kim West—while Andrei Tarkovsky, Yasser Arafat, Leela Gandhi, Rigoberta Menchú, and Robert Mugabe (to name a few) are embodied by other Swedish conversation partners of Nyampeta. Seated in front of the large screen, they discuss the 70 years old film from a contemporary perspective, insisting on the consequence that such cinematic and photographic actions carry up until today. In Bouba Touré's archive of Somankidi Coura, documentary dispossession is exchanged for reproductive interdependence. Somankidi Coura is an agricultural cooperative on the Senegal River that Touré cofounded in 1977 with fellow workers from Senegal, Mali, Mauritania, Guinea, and Burkina Faso. After an active struggle for immigrant workers' rights in France, Touré returned to his homeland of Mali in the 1970s, frequently documenting political activity on both continents. Installed on billboards in the yard of the Palace of Culture in Bamako, the photographs evoke what Touré in 1980 called "An African Conscience."4
So what would such a conscience imply today? As opposed to moving images or archives streaming in quantity, Keli Safia Maksud's project Faces of Africa (2018) distills ocular movement into the vibrance inherent to still images. The work borrows its title from a YouTube documentary series, which Maksud has watched on her smartphone. Scanning screen shots from the device, the cinematic moments are distorted into vague pixels that seem to merge in a gray swamp. It is indeed the shore of the river. A similar move is made by Maxime Jean-Babtiste, who in Nou voix (2018) slows down a particular scene in Alain Maline's film Jean Galmot, Aventurier, from 1990. In it, the artist's father plays one of several Guineans accused in court after riots instigated by Jean Galmot. Jumping in happiness when being acquitted, their pixelated bodies escape the rigid frames of the slow-motion imagery.
For almost a decade, the Invisible Borders Trans African Photography Organisation has traveled across the African continent to photograph the changing landscapes and situations that they drive through. Their eighth journey—from Lagos, Nigeria, to Maputo, Mozambique—is presented in three channels of moving and still images, along with poetic notes written on the road. Underscoring the geopolitical implications of consciousness, the collective departs from the words "I am where I think"—a statement that immediately connects to Rahima Gambo's question "Can a walk respond to this?" In her video A Walk (2018), photographic traces are collected from the many walks that Gambo took while researching female suicide bombers in northeastern Nigeria. In an accompanying performance during the opening days, Gambo wrapped her video projection with disparate lines painted in thick black paint directly onto the white wall, each line ending in a smaller box pierced by three small arrows pointing outward, the rigid shape of the cinematic frame opened with new, aspiring movements.
In Buhlebezwe Siwani's AmaHubo (2018), also, choreographic persistence is essential. In both live performance and a two-channel video installation, collective rituals are enacted in response to the extractive mutation of land that disables any cultivation of inherited memory. Blending salt and earth—the sea and its shore—Siwani performs alternate states of time, in which the photographic event not only embodies sensations but makes sure that they will last. The absorbed salt stains on the audience's clothing underscores the commonly shared necessity for such futures.
1. Bamako Encounters—African Biennale of Photography, exh. cat. (Berlin: Archive Books, 2019), 148.
2. Tina Camp, online lecture as part of Savvy Contemporary's program for Bamako Encounters, "EXCLAMATING, STILL! ON THE NOISE OF IMAGES / EXCLAMANT, TOUJOURS ! SUR LE BRUIT DES IMAGES," at Bamako National Museum, December 2, 2019.
3. Christian Nyampeta in conversation with Aziza Harmel (2019), in Bamako Encounters—African Biennale of Photography, exh. cat. (Berlin: Archive Books, 2019), 145.
4. Raphael Grisley in collaboration with Bouba Touré, Sowing Somankidi Coura: A Generative Archive (Berlin: Archive Books, 2017), 9.
Bamako Encounters—African Biennale of Photography
until 31 January 2020