EXHIBITIONS
Beatrice Meoni "Tra le cose /Among the things" at Cardelli & Fontana, Sarzana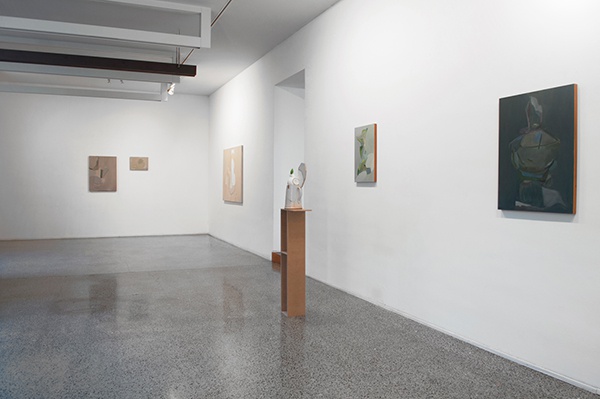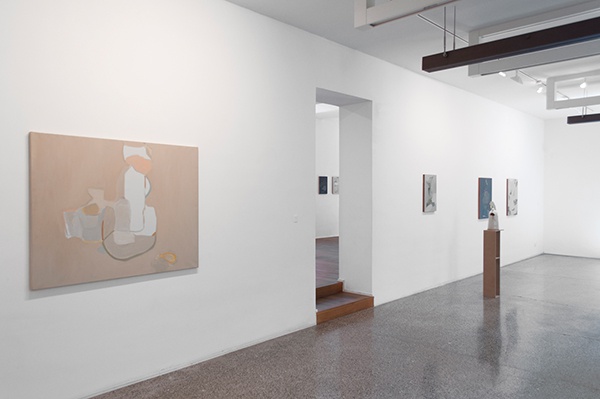 "I don't portray permanence; more than anything else, I portray fragments in their becoming. The compositions – referring to them as such for reasons of simplicity—from which I begin are never definitive but move with the passage of time, either because some pieces fall over or because I move them around myself. I don't establish permanent positions, a strong precariousness always prevails."
—Beatrice Meoni
The Beatrice Meoni show entitled "Tra le cose/Among the things" at Cardelli & Fontana Gallery is the result of hard work completed in the last year. As the title hints, the works on display bespeak the close relation between the artist's pictorial research and the objects that inhabit her studio. Starting from the act of seeing, by degrees and approximations, Meoni allows herself to be deceived by the world of things; she follows and distinguishes their forms, and collects objects and parts in order to create—through painting—mysterious metaphors for modern man.

The show offers three large paintings on canvas and an ample selection of oil paintings on MDF (wood fiberboard); her research is completed—or even further dilated—by a number of 'models': small sculptured installed on unpainted MDF bases.
Accumulate, stack, shift, lay: these are the actions the artist performs to build her 'models'. Piles of pot shards, bits of china, ceramic, and chunks of painted MDF cut in crooked shapes. Whenever not using objects in their integral form, she uses their parts, the products of breaking, dropping, carelessness, accident. These breakages or interruptions are fixed in the material itself, as if the fragments held the possibility to remember. In their being, they preserve the actions that decreed they stop being objects with specific function and become worthless scrap.
It's as if the artist gathered their memories together and continued their perpetual falling: both in the "sculptures" composed of numerous fragments piled one atop another or glued together, at best, and in the paintings. And it's above all these latter that best synthesize the "material memory" of the various fragments.
Guided by a constant pursuit of an ideal—impossible—equilibrium, Meoni directs her gaze to an investigation of the surfaces in order to describe the constant tension between two- and three- dimensionality and the unpredictable confusion between background and foreground as well.
Painting primarily in natural light, Meoni follows and alters the changing of color with the passage of the hours, and then goes even further, from a bright day's sunshine to the reflections off the lush greenery in the courtyard outside her studio.
.
at Cardelli & Fontana, Sarzana
until 4 September 2016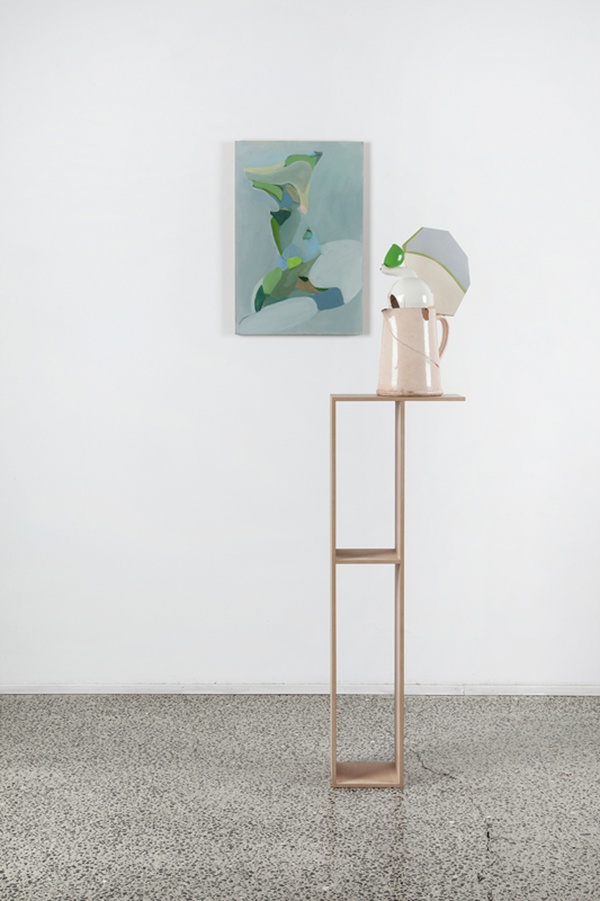 inchino, 2016
modello, 2016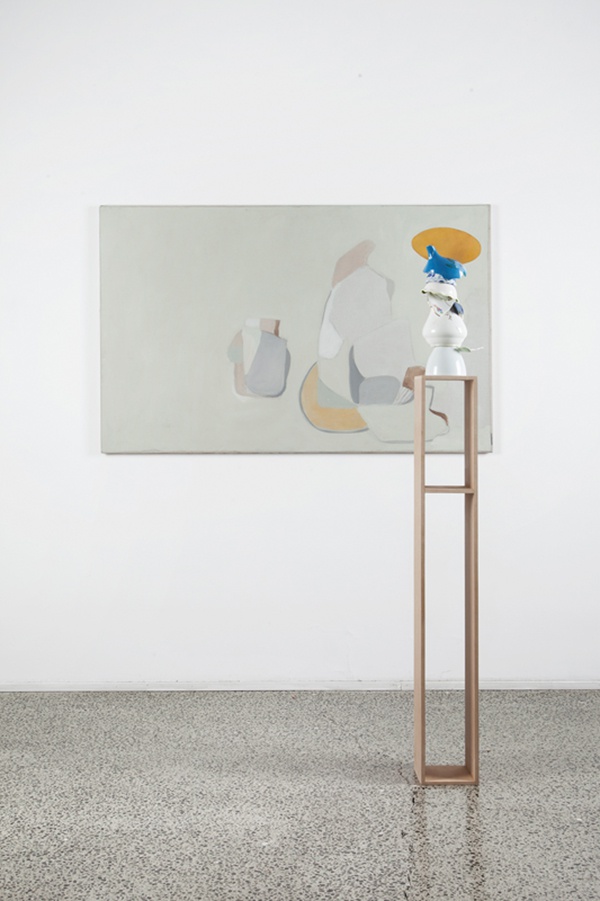 da quel niente, 2016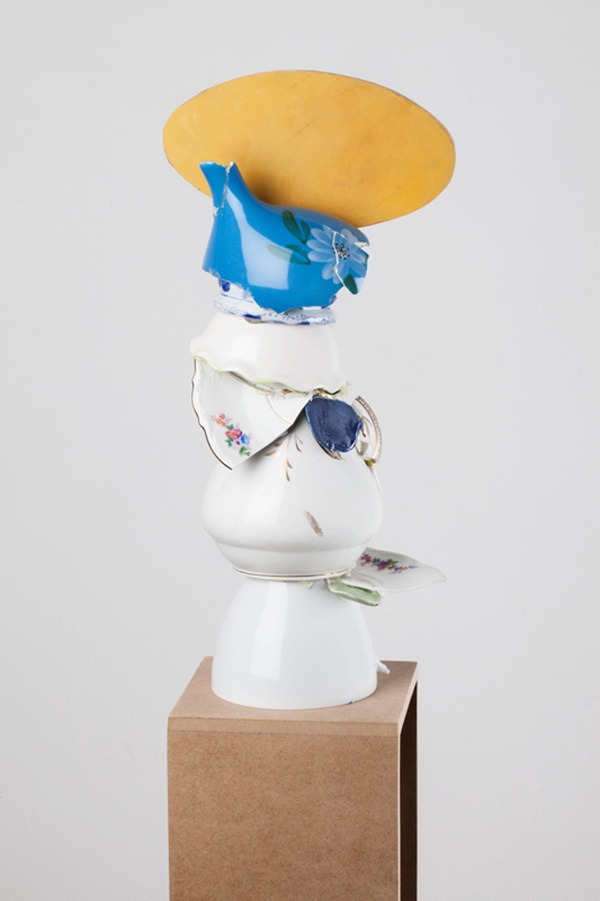 modello, 2016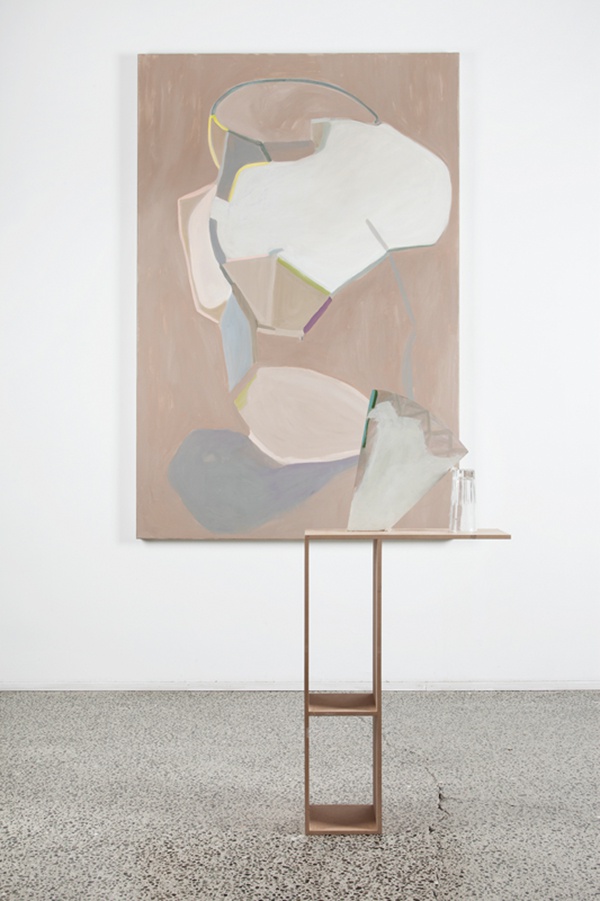 senza peso, 2016
.
Beatrice Meoni "Tra le cose /Among the things" installation views at Cardelli & Fontana, Sarzana, 2016
Courtesy: Cardelli & Fontana, Sarzana. Photo: Jacopo Menzani