CONVERSATIONS Mousse 69
Layers of Connection: Becca Albee
Close
1
2
3
4
5
6
7
8
9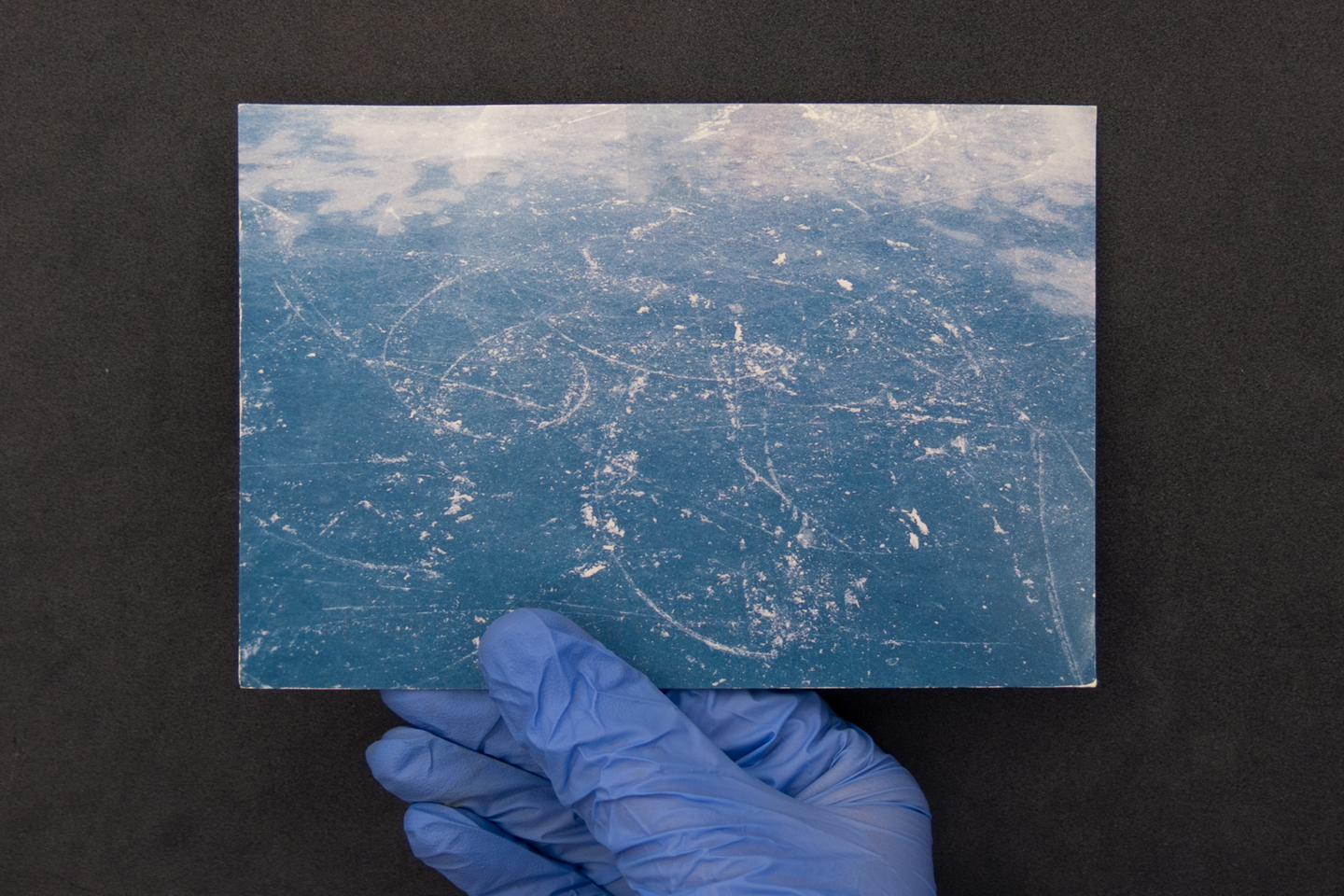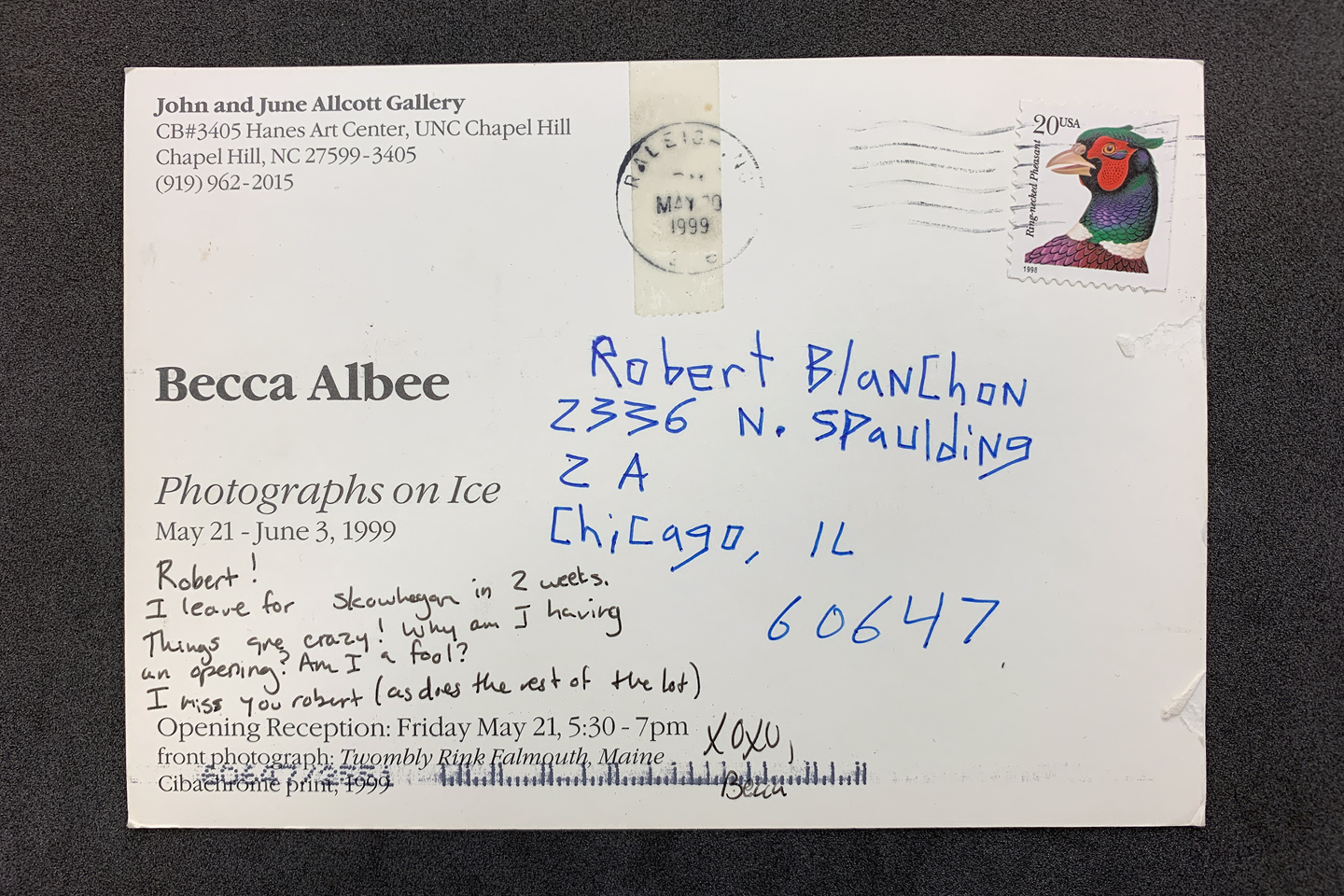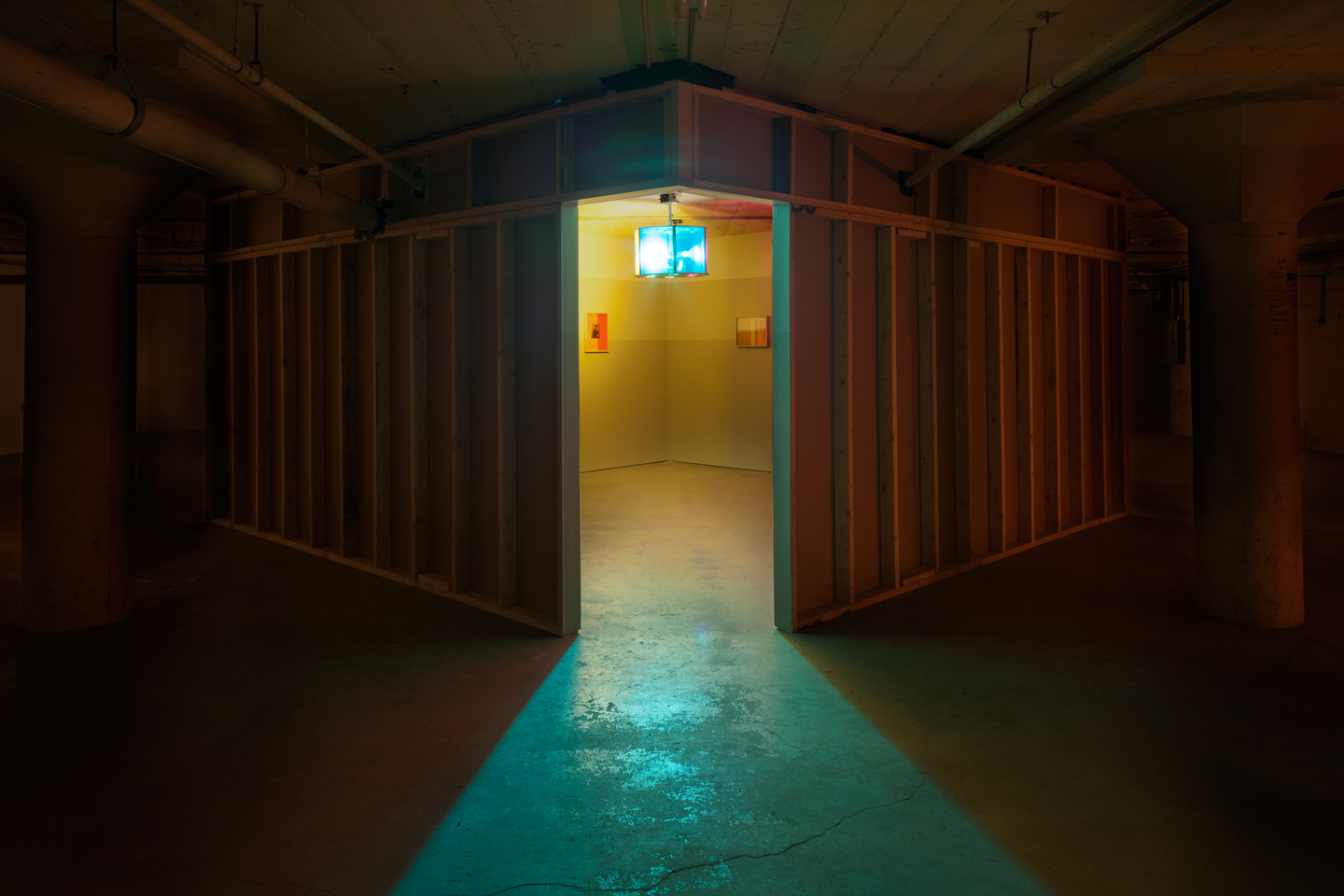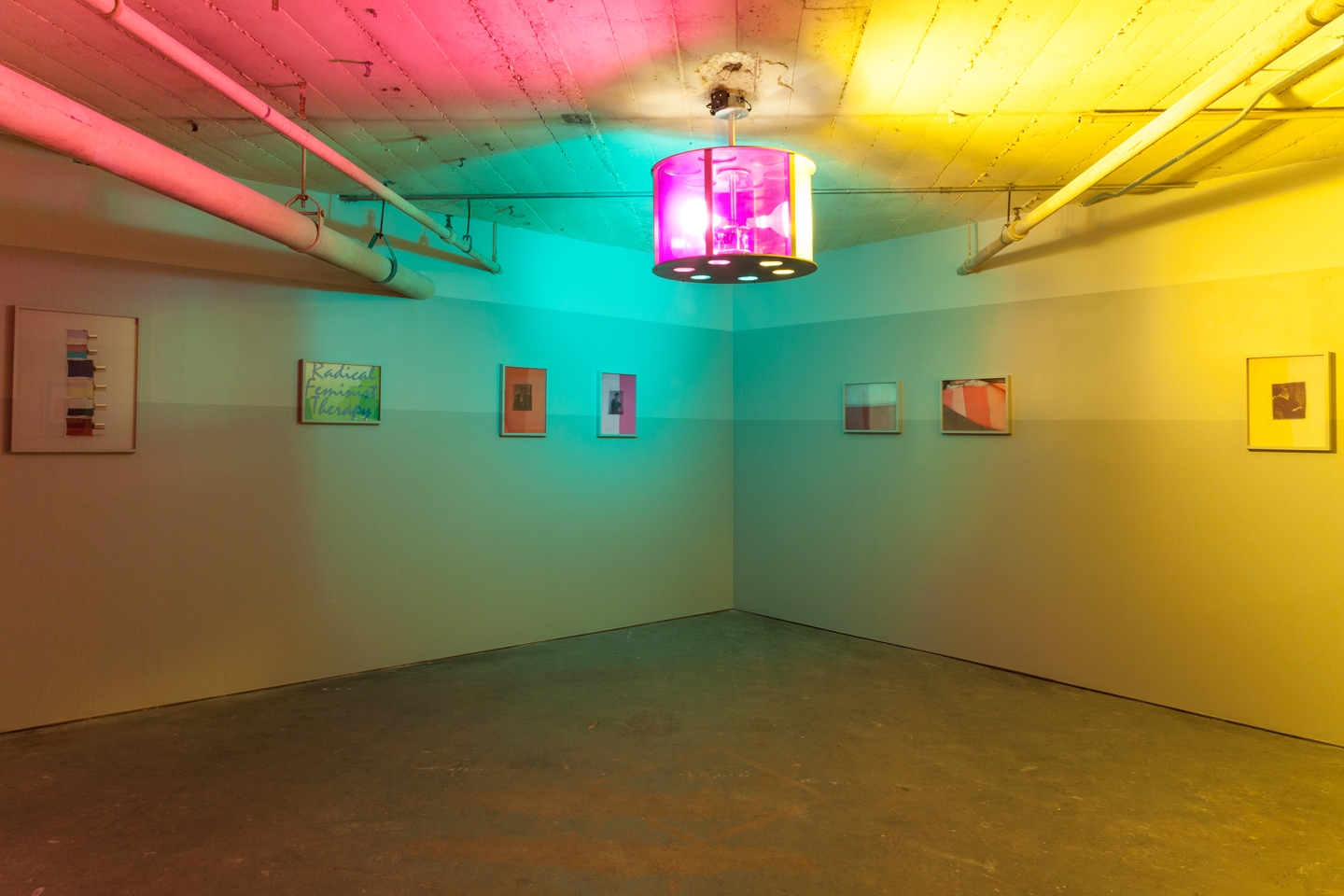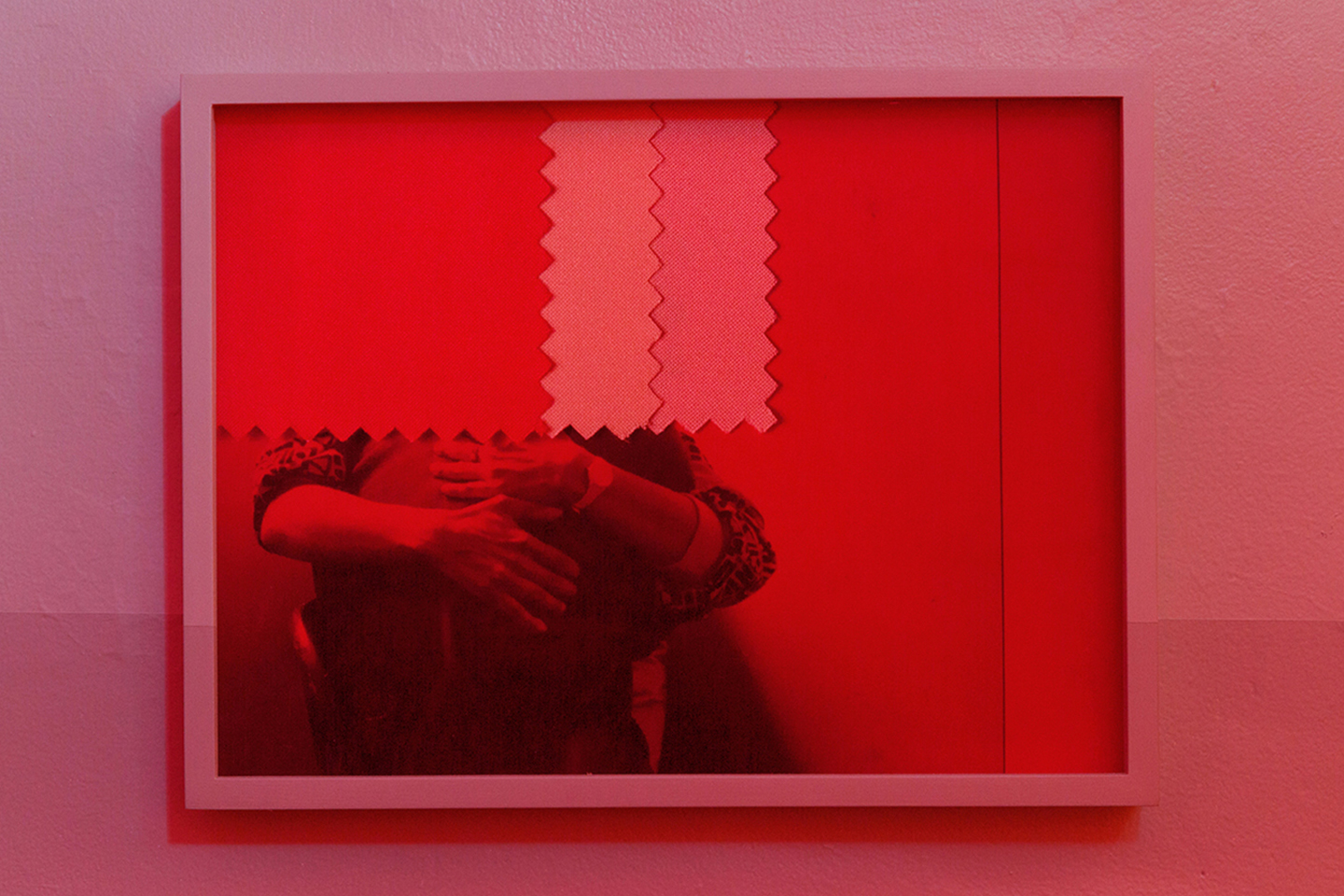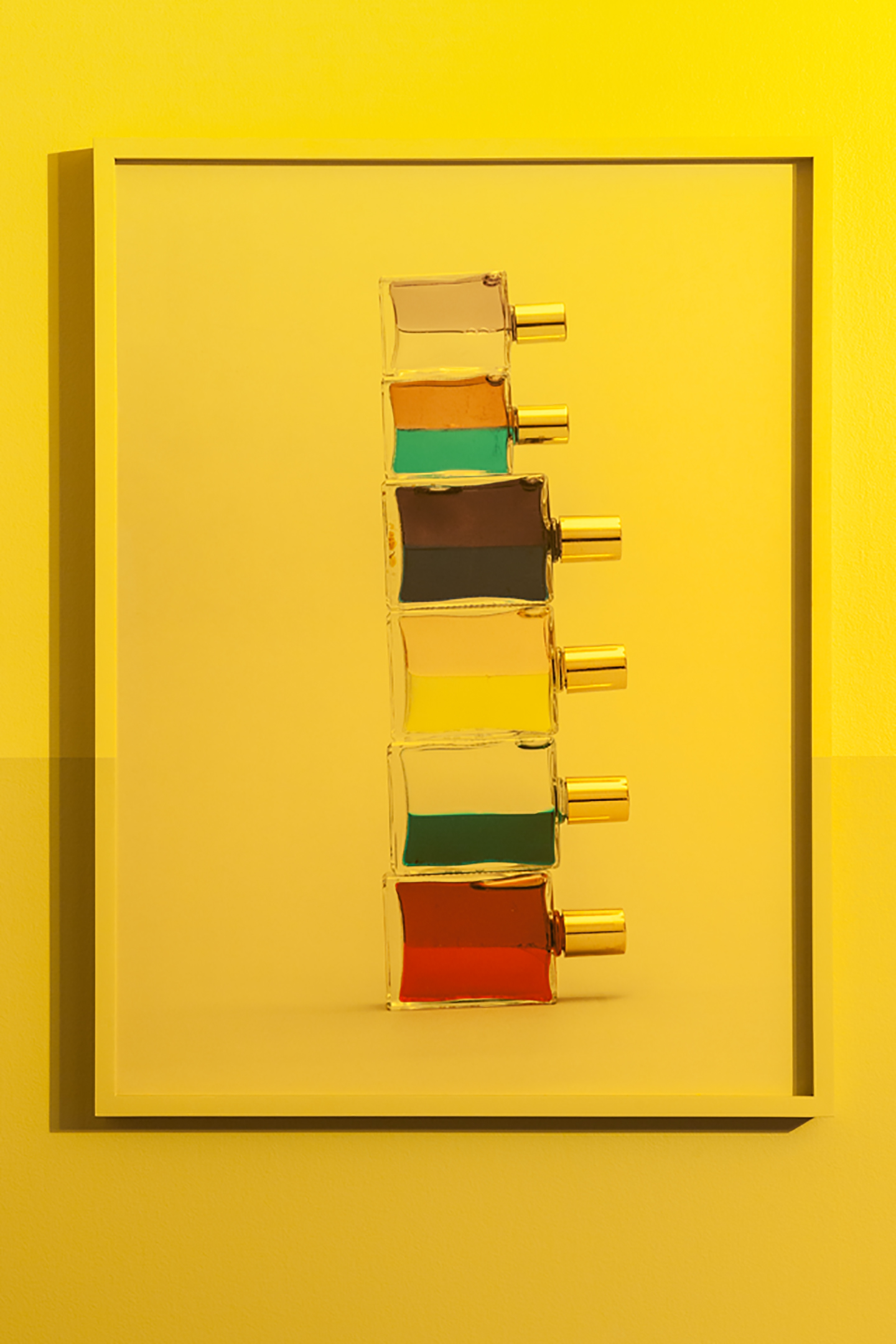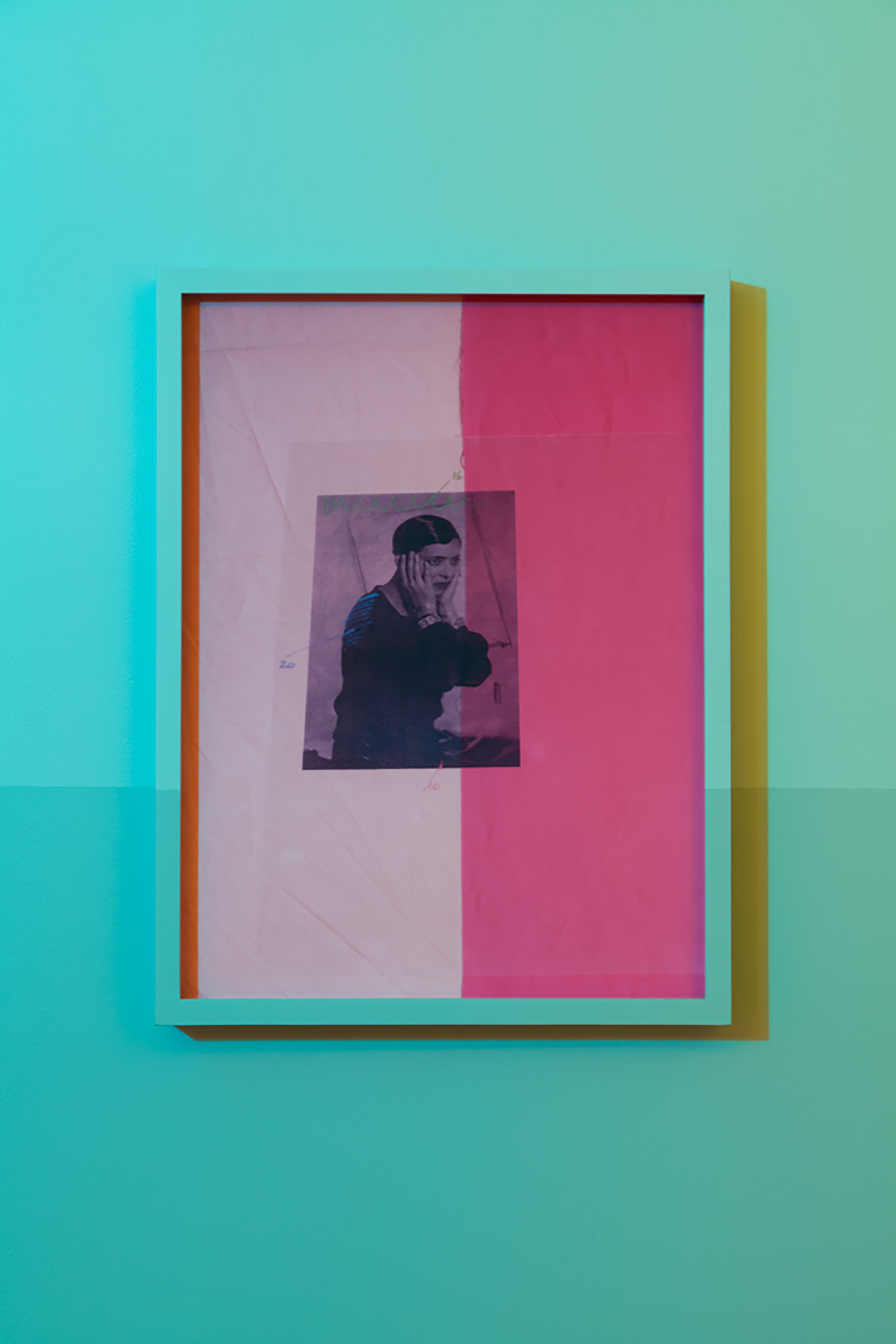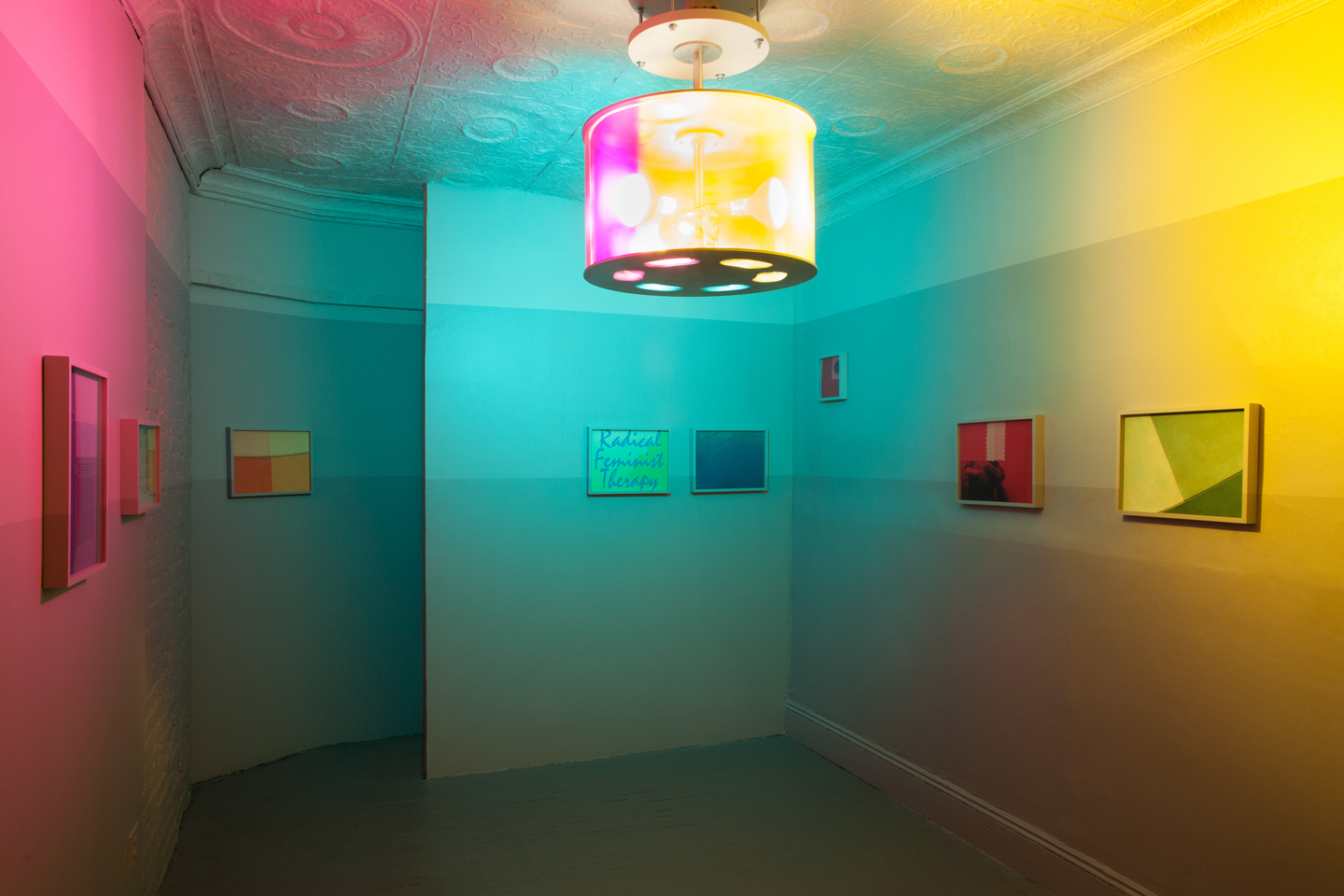 by Viola Angiolini
In Becca Albee's work, the overlooked residues that escape conventional narratives are equally as important as the information coalescing in history. Relying on physical materials such as photographs, newspapers, books, and archival ephemera, she addresses the ways information is filtered through the mechanisms that define the construction and representation of identity in consumer culture and media. A founding member of Excuse 17, a punk band associated with the riot grrrl scene of the early 1990s, Albee's artistic practice since her youth has been rooted in feminist activism. The following conversation took place during her residency at the MacDowell Colony in Peterborough, New Hampshire, where she is working on a new project while reflecting on the influence of her mentor and friend, artist Robert Blanchon (1965–1999).
VIOLA ANGIOLINI: Could you give us an account of the process of building your upcoming show at MIT List Visual Arts Center in Cambridge, Massachusetts, curated by Yuri Stone?
BECCA ALBEE: I create exhibitions from my curiosity around the minor histories of an event, person, or material, and I use photography to draw disparate elements together into the present. My prismataria series (2015-ongoing) started with a visit to a WPA mural in San Francisco—a color wheel by American artist and psychologist Hilaire Hiler. I ended up creating three immersive installations that combined elements of his mural with my photographs of second-wave feminist texts about women's health. I always need to have a personal connection with the material, but that initial association is just the starting point.

VA: And what about your personal connection with Robert Blanchon?

BA: Robert has especially been on my mind as we approach the twentieth anniversary of his passing. I was fortunate to first know him as a graduate student at UNC Chapel Hill in North Carolina, where he was a visiting professor. He had a huge impact on me as a professor and friend. I spent the spring visiting his papers at the Fales Library at New York University. I started with his written material to hear his voice. He was brilliant with words, whether in a change-of-address notice, an e-mail, or a syllabus. I wasn't sure there would be a specific item that I would discover—or how the research would shape my show— but because Fales was about to close for a hiatus, I photographed as much as possible to review later. The tight deadline intensified the experience and impressed upon me how prolific Robert was in a short period. I also have a long-standing fascination with horseshoe crabs, which is the reason why I volunteered with the New York City Audubon Society to count them during their spawning season. So I was with Robert's papers during the day, and I spent nights on Plumb Beach in Brooklyn—waiting for, watching, and photographing crabs. There was a fragile choreography to the rituals of these prehistoric creatures that started to weave connections between my work and Robert's.
VA: Connections, sometimes even fortuitous ones, can uncover new meanings…
BA: At the MacDowell Colony, I have been sifting through the thousands of images from Fales and Plumb Beach to construct the show. The beach, which vibrates with layers of movement—biological, social, sexual, tidal—revealed themes important to Robert and me both. Allowing both planned research and objective chance to come together, much like prismataria, I am building the show to have the separate pieces combine in a single work.

VA: Speaking of layers, Blanchon often fictionalized his biography to question the nature of identity, which he treated as a "matter of perception, rather than a self-defined fact."1 I'm thinking of the resonance of these themes in your work.
BA: I loved how Robert addressed his biography in his visual work and writing. I found it to be incisive, devastatingly witty, unapologetically beautiful—it felt like such a bold political act. I am interested in how autobiography can be a site of play, transgression or self-preservation. In my work I explore subjectivity and visual representation in relation to history and personal narrative, which is something that crosses over from when I was writing songs.
VA: Much of your production relies on conceptual uses of photography, strategies that can also be recognized in Blanchon's work as informed by the example of the Pictures Generation and the propaganda tactics of the ACT UP movement in which he was involved. I'm interested in your process of selecting images.

BA: I have a resistance to traditional modes of documentation and presentation of photographs as truth. Through this, I have found my interest in representing material that is often infused with political content in either the nature of the material itself or how I am presenting it. I learn through the making of the work. That is not to say that I am presenting results of my learning process but rather that is the fuel for creating work. The selection process is based on what rises to the surface and what can be learned from the past brought into the current moment. I often make zines, posters, or other publications in tandem with exhibitions. For my MIT List Projects show, I am planning a free edition, and we are organizing a screening of some of Robert's videos, which will provide an opportunity to discuss his work and legacy directly.
1. Sasha Archibald, Tania Duvergne, and Bethany Martin-Breen, You Make Me Feel (Mighty Real): The Work of Robert Blanchon, exhibition cat- alogue (New York: Fales Library, New York University, 2009), 8.
Becca Albee is a visual artist based in Brooklyn, New York. Her work has been presented in recent solo exhibitions at Situations, New York; Et al., San Francisco; and 356 S. Mission Rd., Los Angeles. She has participated in group exhibitions at the Portland Museum of Art, Portland; Irish Museum of Modern Art, Dublin; CAM Raleigh, Raleigh; and Art in Gen- eral, Brooklyn. Albee's papers are in the Riot Grrrl Collection at New York University's Fales Library and Special Collections, and she is currently an associate professor of art at the City College of New York, CUNY. Her List Projects solo exhibition will take place at MIT List Visual Arts Center, in Cambridge, from December 2019 to February 2020.
Viola Angiolini is an art researcher and writer currently based in New York City.
Originally published on Mousse 69