REVIEWS
Identity, Time and Space: Bettina Pousttchi
Close
1
2
3
4
5
6
7
8
9
10
11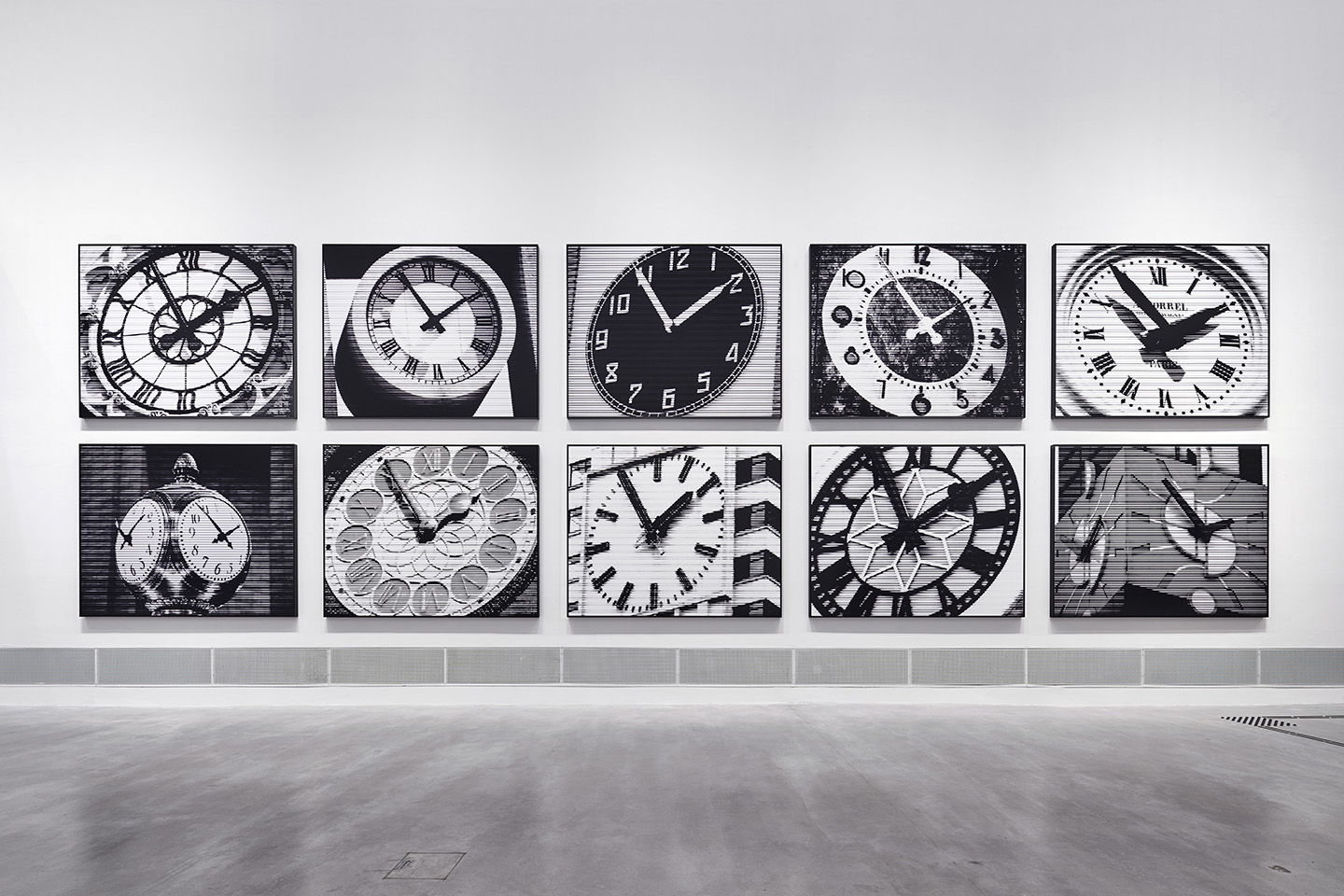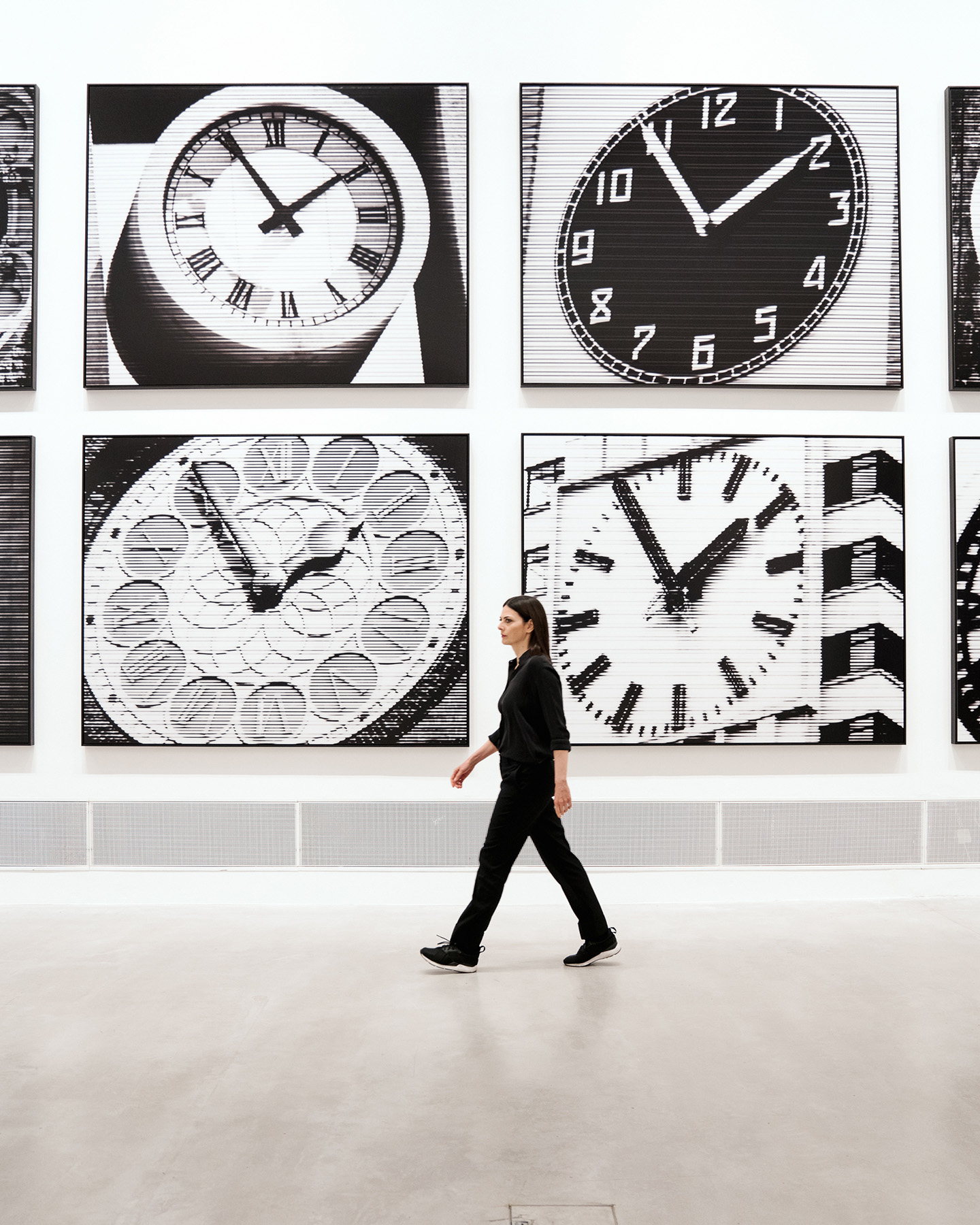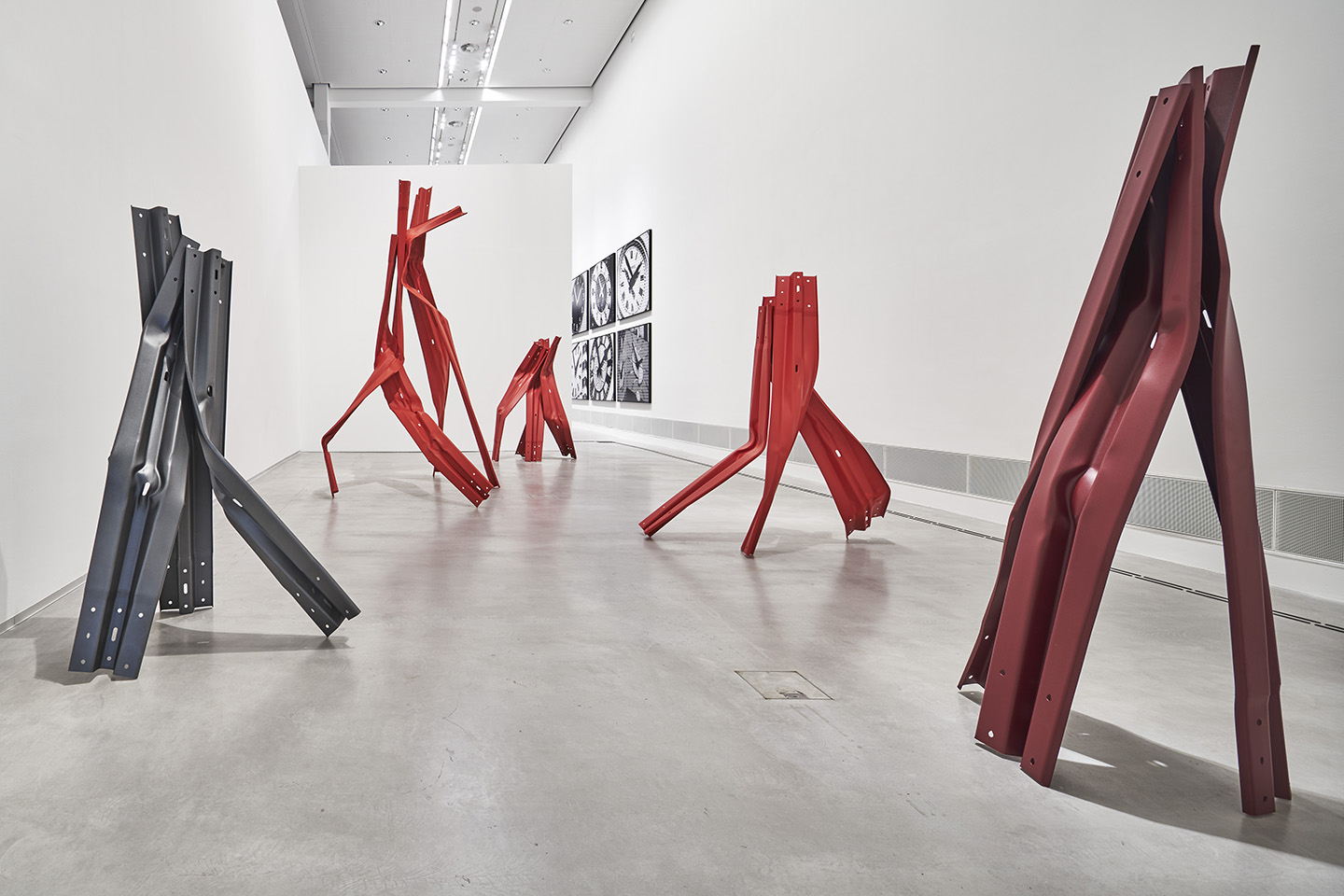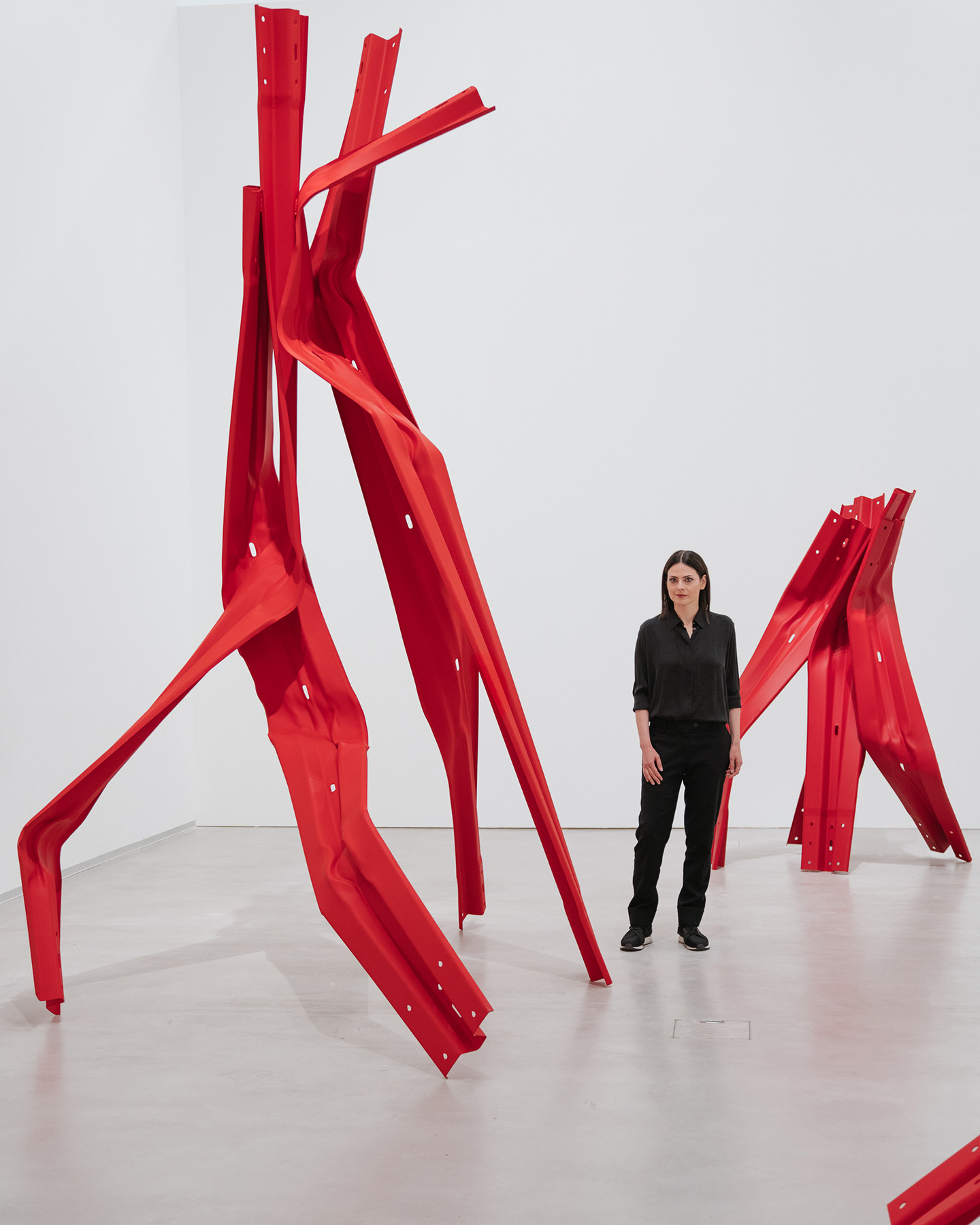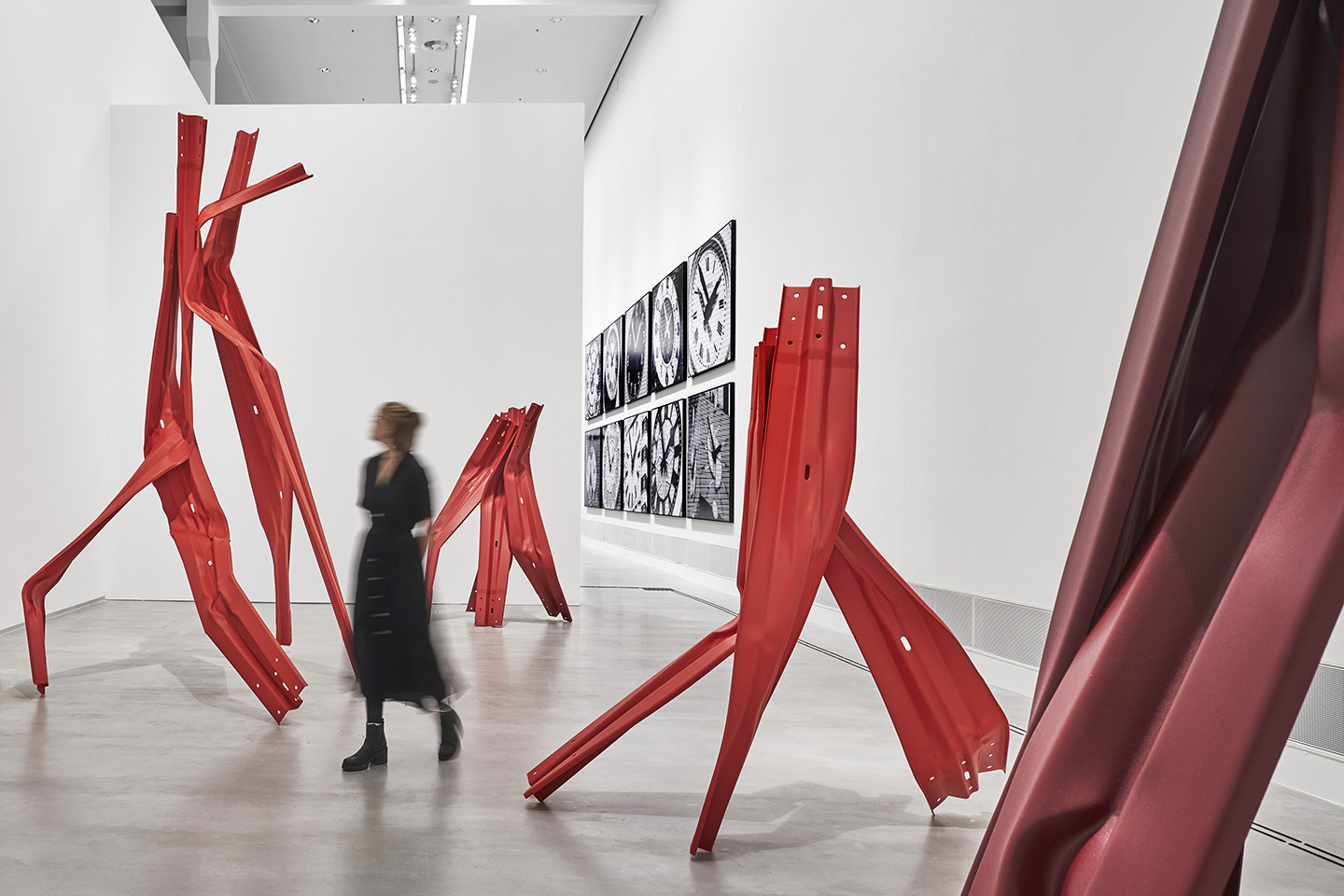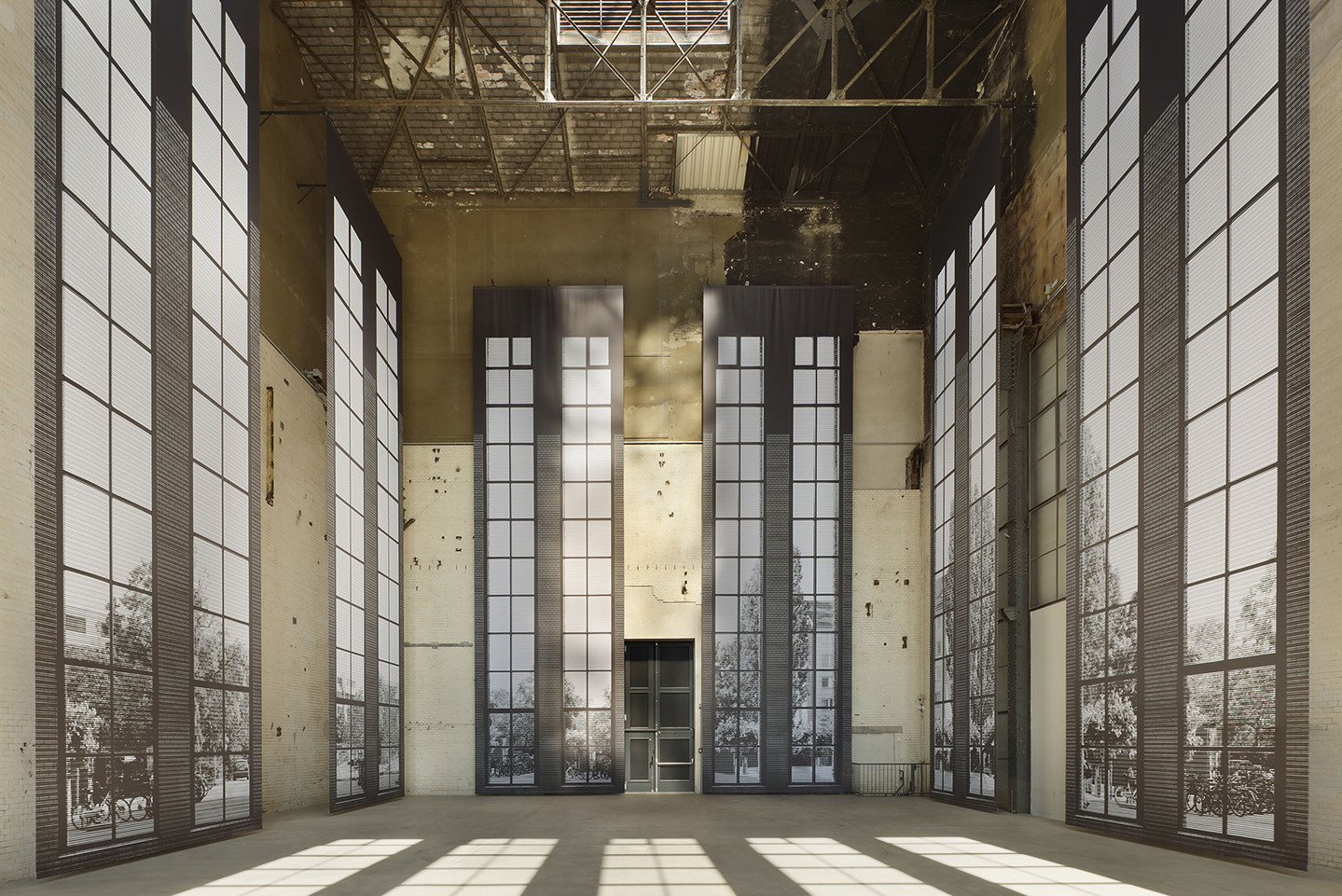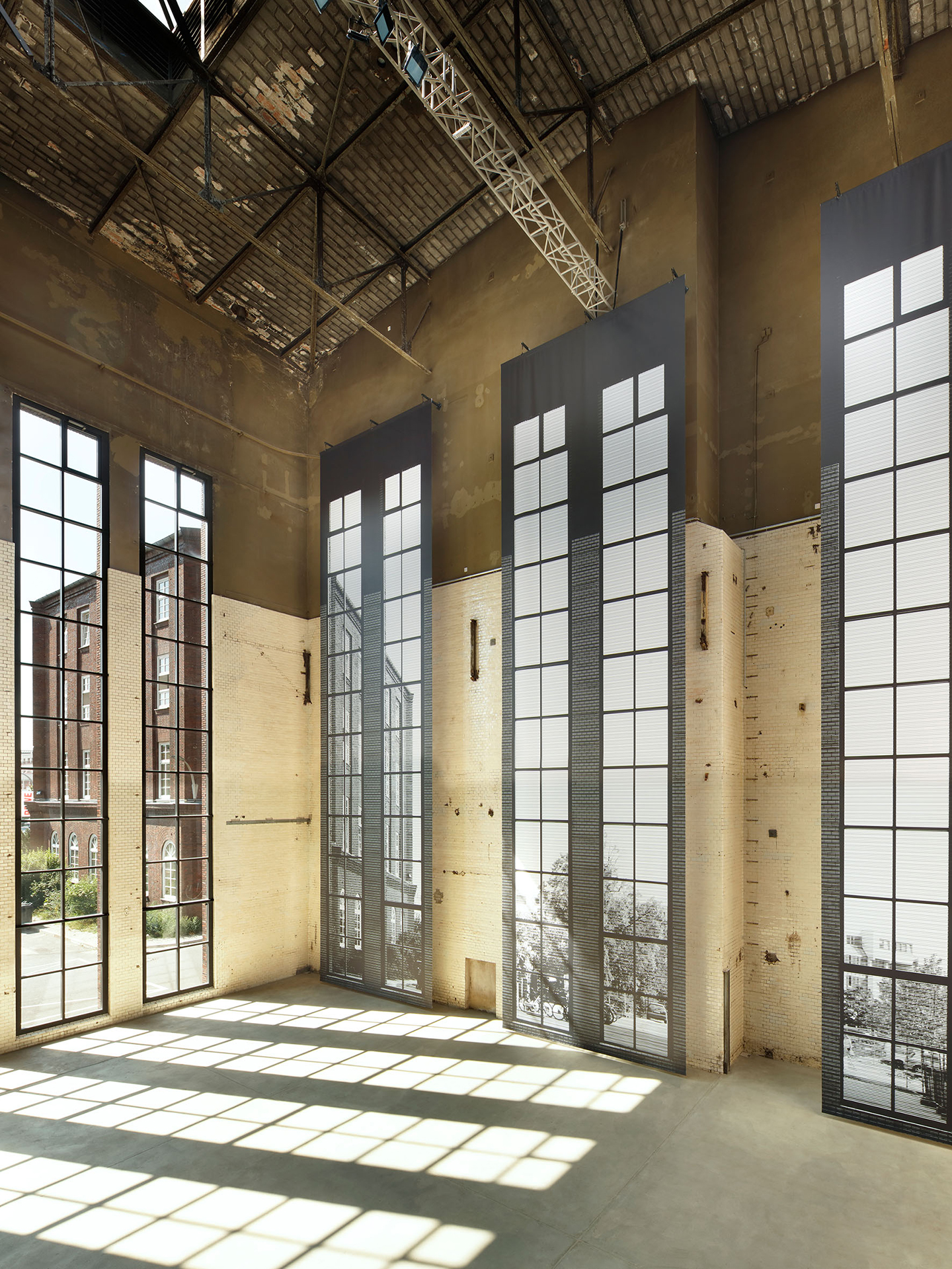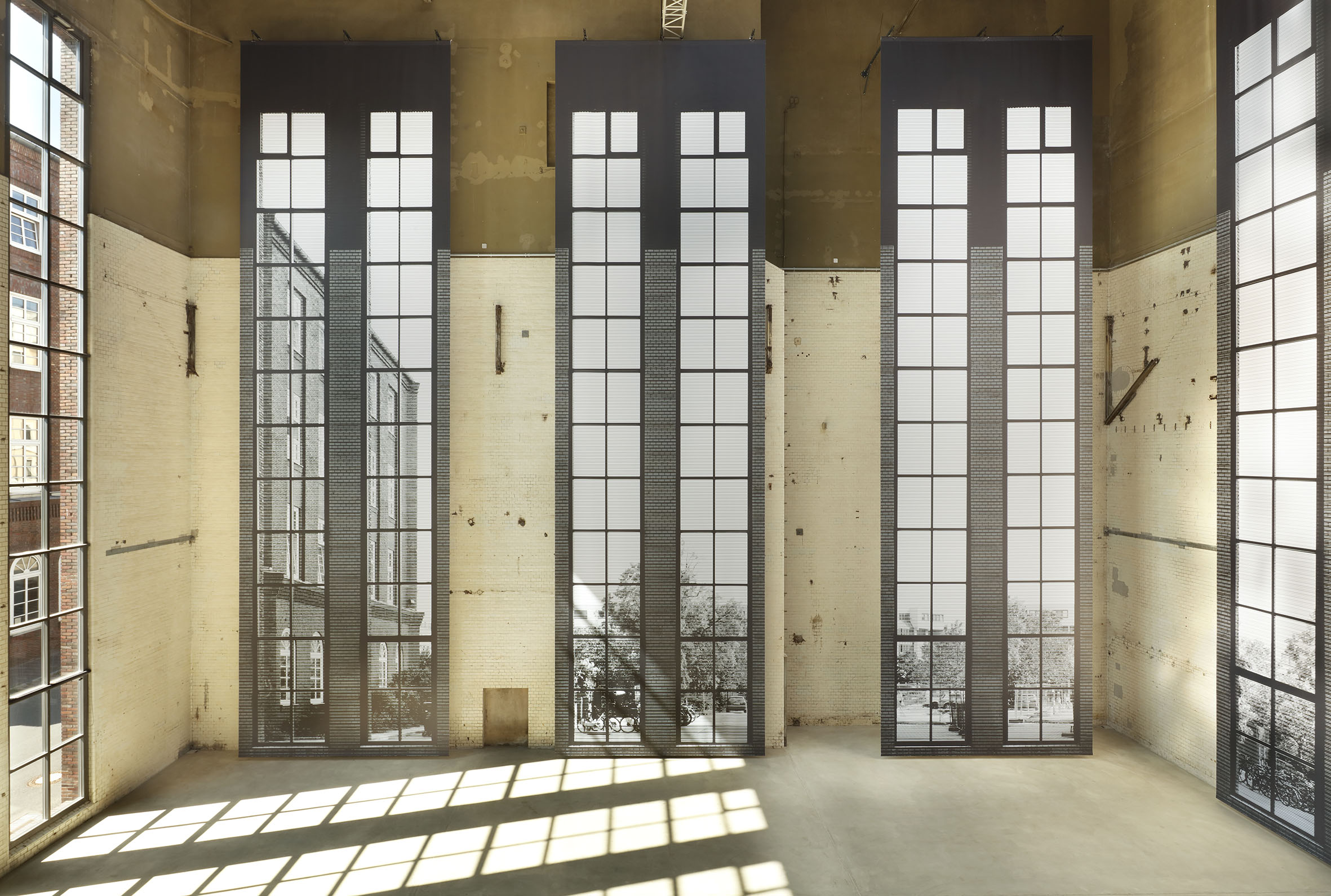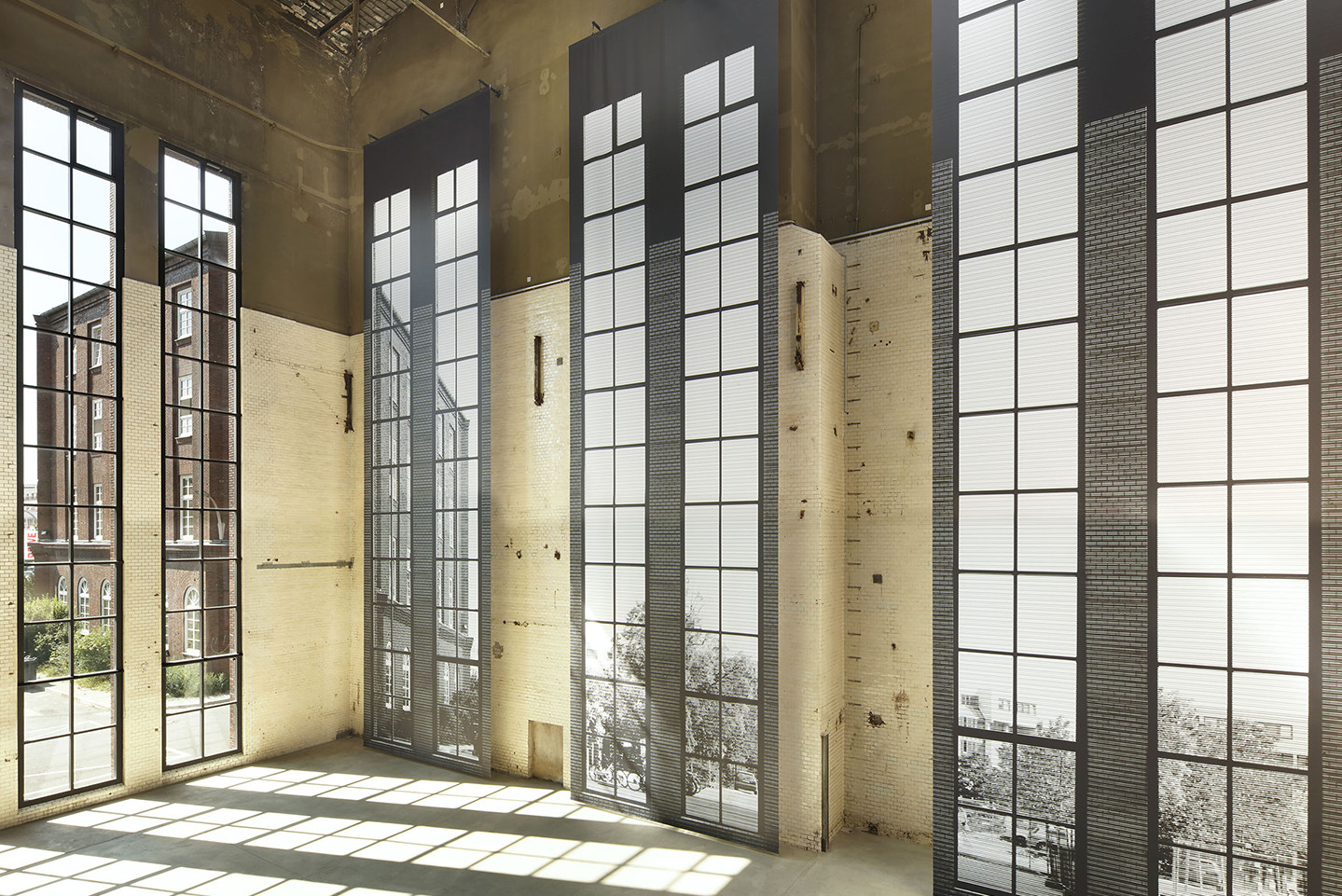 by Jad Salfiti
Working at the intersection of sculpture, photography, and urban architecture, the German Persian artist Bettina Pousttchi bends time and space to subtly question identities or move among multiple ones. Her two new exhibitions coinciding in Berlin—at Berlinische Galerie and KINDL—offer a perfect crash course on the artist's world. From glazed turn-of-the-century ceramic building blocks, demonstrating urbanization at a specific place and moment in time, to the enactment of colonization through global clocks, her oeuvre is timely. But does she go far enough? It seems only time—or, more precisely, clocks—can tell.


Five minutes before 2 p.m. is a pertinent time for Pousttchi. It's the exact time featured in her photographic series World Time Clock (2017), consisting of twenty-four black-and-white photographs of public clocks taken in twenty-four different time zones over the course of eight years. This series is part of the retrospective In Recent Years currently on view at Berlinische Galerie. For Pousttchi, these images together suggest what she calls an "imaginary global synchronism." "My work is concerned with transnationalism," she noted at our meeting at her studio in central Berlin. "I've lived in Berlin for fifteen years. A lot of my work began here."1 Case in point: the GDR-era world clock in Alexanderplatz, which was the starting point for the undertaking. Look past the series' abstract architectural observations, and there's something far more telling about what it depicts, for instance all the imitations of London's iconic Big Ben in faraway places like Mumbai, Sydney, and Cape Town, illuminating colonial power's stretch at a time when conversations around identity, colonialism, and repatriation are dominating galleries and museums in the West.
Across the entire glass front of the museum's facade, Pousttchi has installed a white, net-like pattern that evokes ancient Islamic geometric art, titled Berlin Window (2019). She found inspiration in her Persian heritage: "I encountered the Middle Eastern pattern tradition very early on in life. Those visual systems have always fascinated me. I was surprised by how they are often misunderstood in the West as purely decorative, detached from their symbolic meaning." It galvanized Pousttchi to develop her own "transnational patterns," combining the visual languages of West and East "into a new, hybrid form."
Inside the exhibition, sculptures made of mechanically transformed street objects like bicycle stands, tree protection barriers, and crash bollards demonstrate an idiosyncratic fascination with how systems both form and reflect societies. In greens, reds, and chrome, bent, metallic road items brought together by the artist remind us of damaged (and forgotten) human bodies. The sculptures are at once futuristic and steeped in history, drawing attention to how we live while also questioning who owns past narratives.In her work,Pousttchi wants us to look forward to a new society that transcends national identity: "I am interested in finding a visual language for a transnational society and global togetherness that overcomes the very concerning current rise of nationalism worldwide."
In Recent Years dialogues with Pousttchi's concurrent exhibition at KINDL – Centre for Contemporary Art; the artist describes the two shows as "very different and at the same time complementary." KINDL is an apt home for Pousttchi's work, as the building itself echoes her own artistic ethos: to transform spaces and produce new identities from old ones. An example of this is her magnificent project Ceramics(2016) (on view at the Berlinische Galerie), which hat tips once again to Pousttchi's transnational background by taking the ceramic bricks of which large areas of old Berlin were built and glazing them into ornate art objects that resemble Middle Eastern relics. The KINDL building, an industrial space with a red-brick facade in German Expressionist style, was itself erected in that same bygone era of the capital. It has been slowly transformed to help revive the neighborhood, Neukölln, named after the popular beer that was brewed at a local facility for seventy years before the company relocated to a larger suburban space. "KINDL is the huge factory hall of a former brewery with twenty-meter-high ceilings. I developed the site-specific installation for that location, transforming the space by means of photography." The show, titled Panorama, literally means "seeing all," commonly referring to an unbroken 360-degree view—which is exactly what Pousttchi doesn't provide here, as she breaks down the traditional panorama into pieces.
Hanging on the walls are eight large-scale photographs, each with a slightly skewed perspective, showing views as if we are peering out into neighboring houses and beer gardens, while two actual windows (on which the photographs are based) show the reality outside, creating a disorienting effect. The artist has broken up the "view" into parts of an imagined whole, forcing onlookers to move about in order to see it all; yet again we are encouraged to reflect on urban spaces and their relation to civilization. By placing prints of windows where there are none, the artist blurs what's real and what's not: which view do the photographed windows show? And where is the actual wall? Panorama recalls Pousttchi's renowned piece from eleven years prior, Echo Berlin (2009), a huge photo installation that covered the entire facade of the Temporäre Kunsthalle Berlin with fragmented images of the recently demolished Palace of the Republic, which once functioned as the seat of the East German parliament: the Volkskammer. That work felt dystopian and reminiscent of early television or CCTV images, nostalgically looking backto Berlin's not so distant past. But while Panorama invokes similar tricks of the eye, it occupies a more utopian space, that's altogether more forward-looking – if hard to pinpoint.
Pousttchi's two Berlin exhibitions present a range of work—whether in the shape of clocks recalling the fleeting nature of life, or open windows through which we are invited to look at our own world—that subtly draws attention to shifting identities at a time when conversations around borders and history are so pressing and vivid.
[1] All artist quotes are from an interview with the author on January 3, 2020, or the author's informal meeting at her studio on December 6, 2019.
at Berlinische Galerie, Museum of Modern Art, Berlin
until 6 April 2020
KINDL – Centre for Contemporary Art Berlin
until 10 May 2020