EXHIBITIONS
Bianca Baldi "Versipellis" at Superdeals, Brussels
Close
1
2
3
4
5
6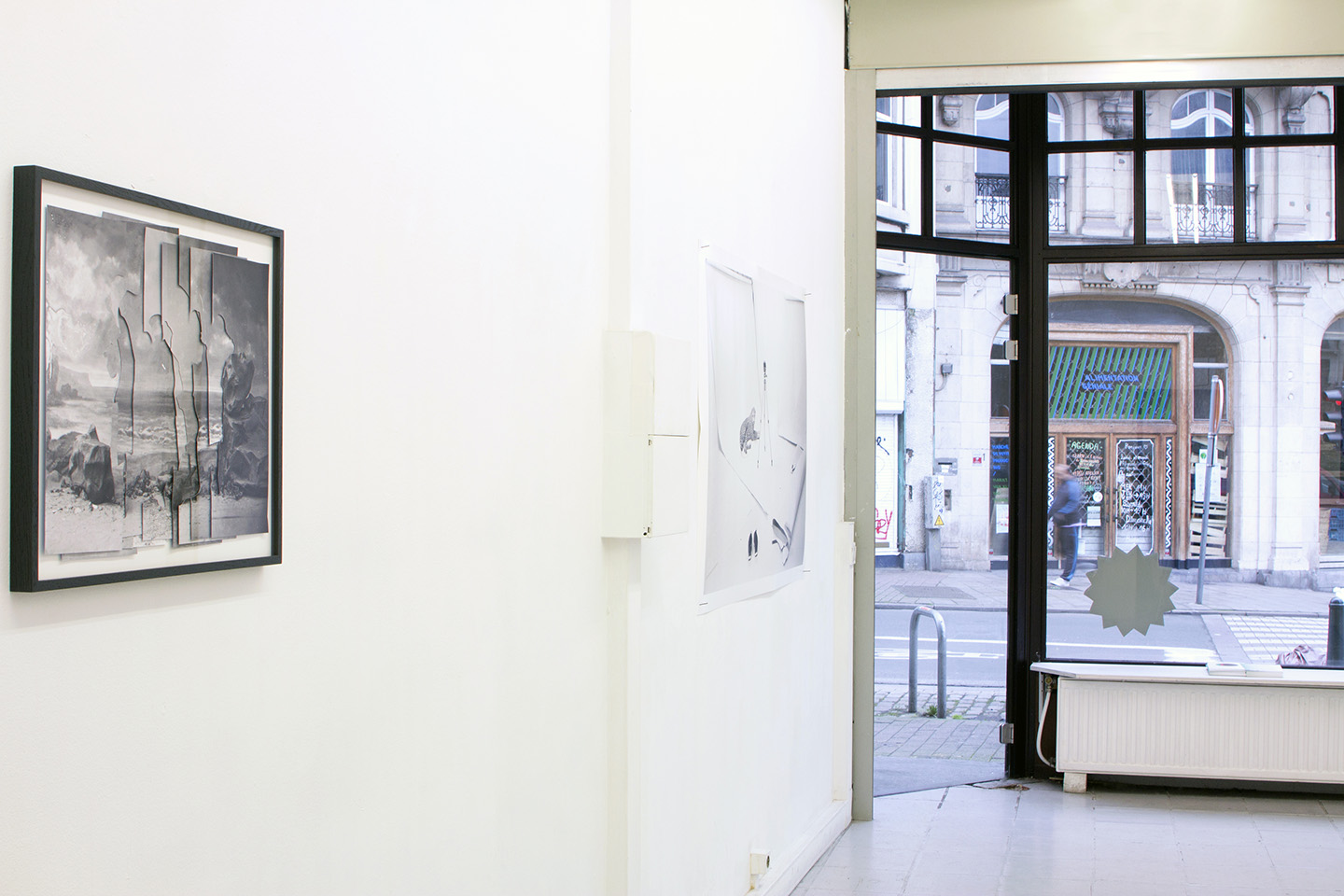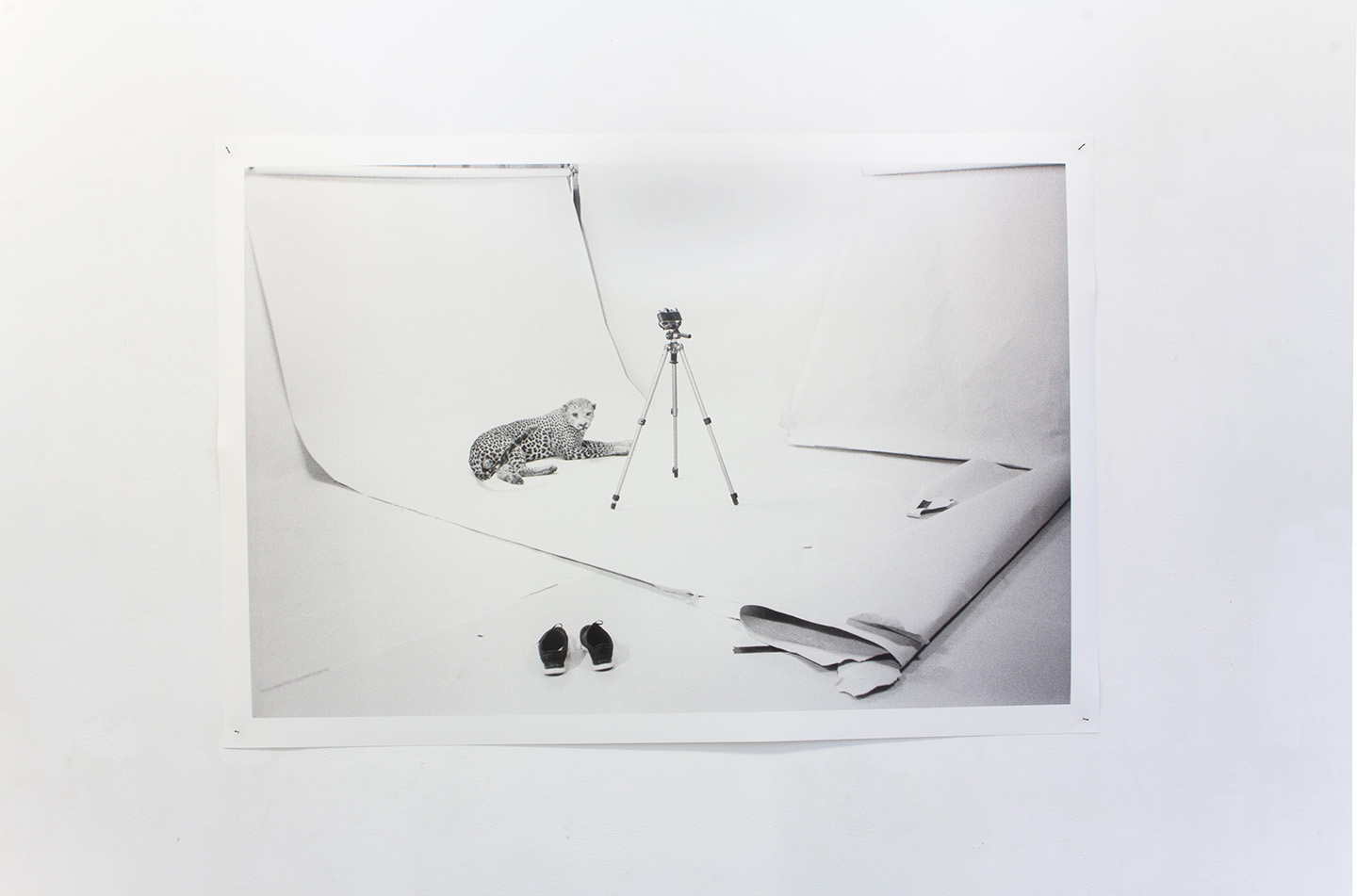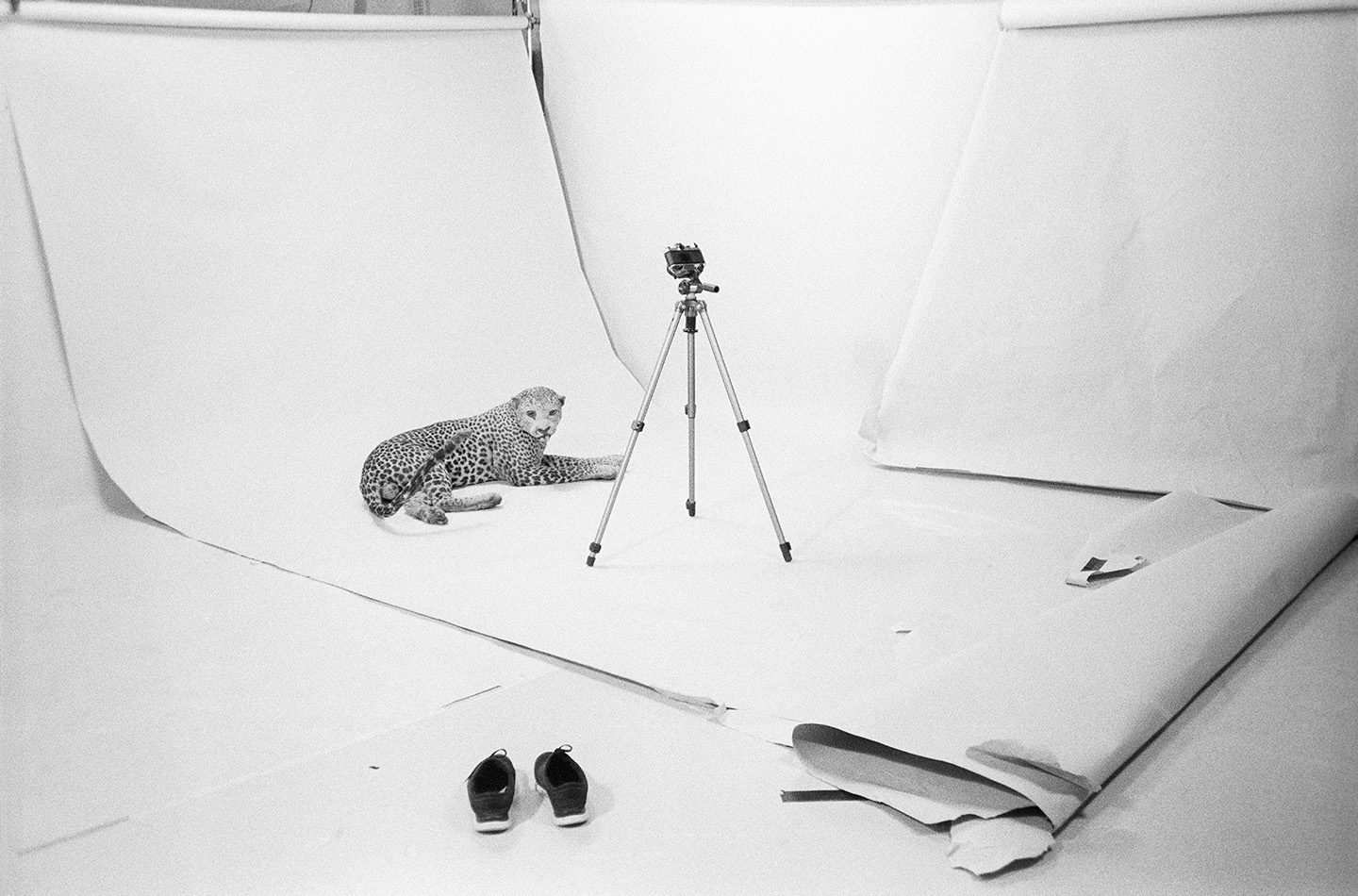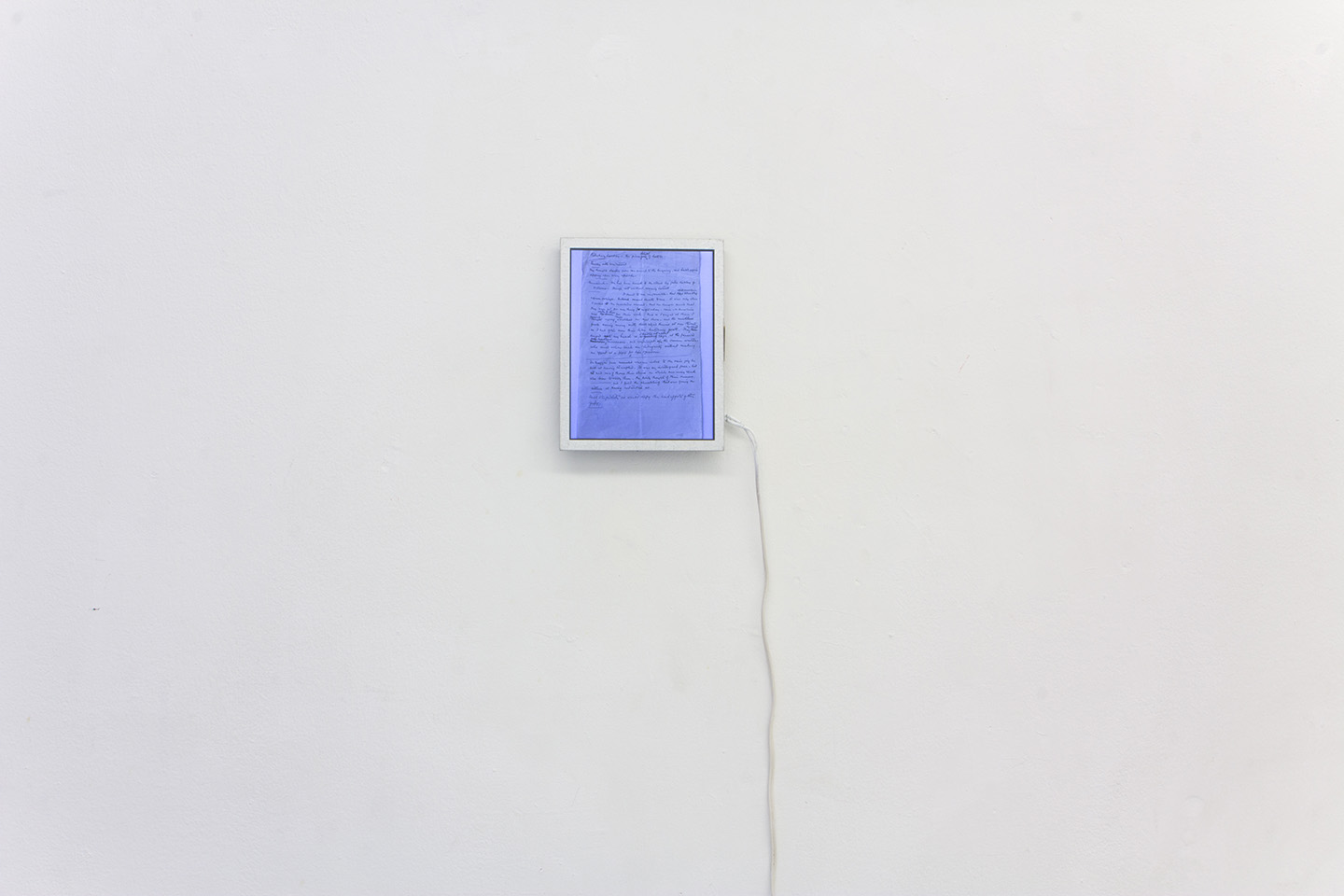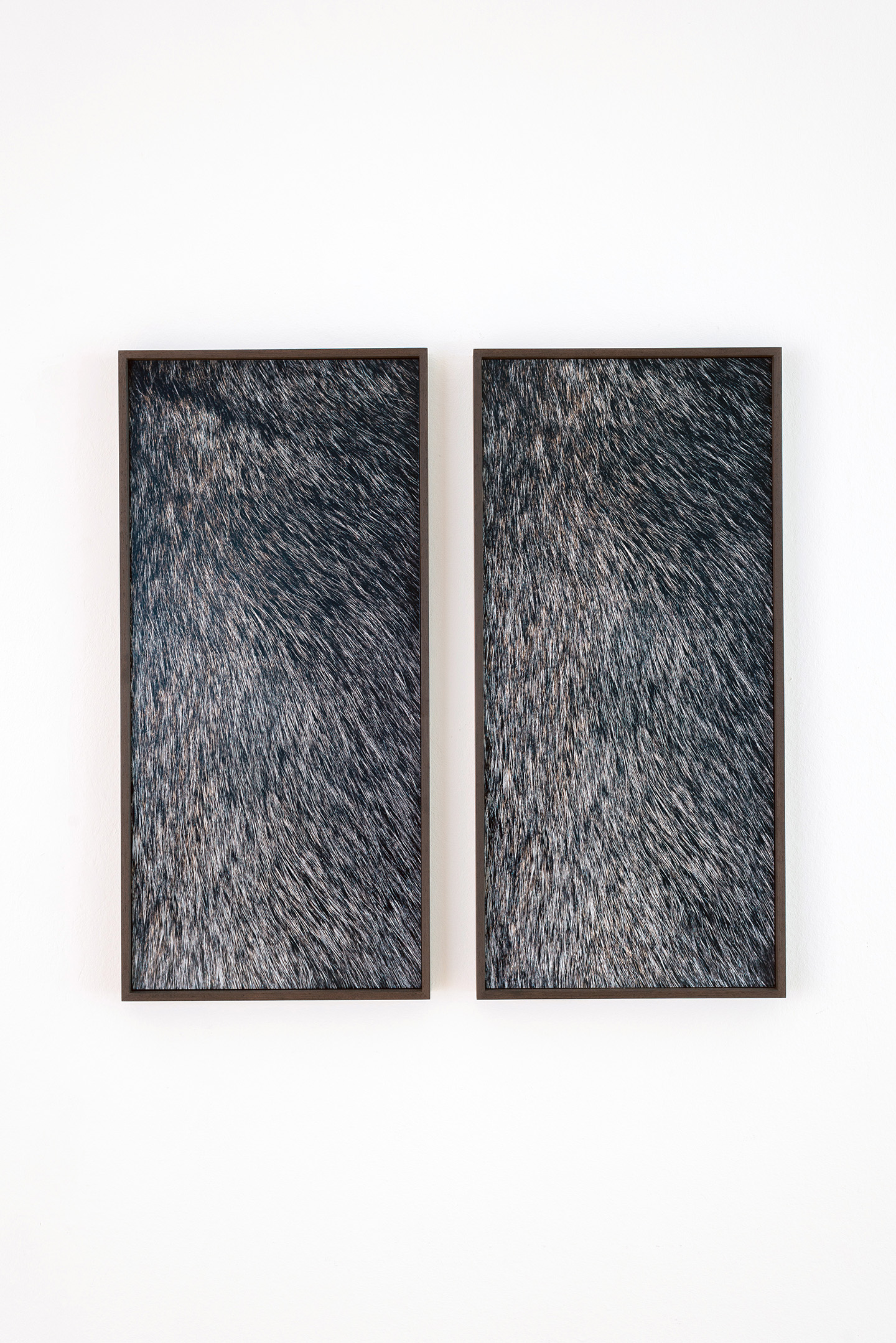 Developed out of her long term-research project Zero Latitude (2012 – present), Bianca Baldi's exhibition takes the colonial archive of Museum for Central Africa Tervuren as a point of departure. After reading the personal diaries of colonial explorer Henry Morton Stanley (1841-1904) at the museum's archive, she developed a corpus of works that question imperial imagery and their persistence by revealing their seductive potential. In Versipellis Baldi restages historical documents and collections, setting the objects and images in scene as indices. By interweaving personal experience with collective history, the exhibition can be seen as both a seduction and a warning at the same time, as the title of the show Versipellis indicates: The term stands for the adaptive quality to change one's skin, as known from shape-shifting creatures eluding their enemies by blending into their new habitat.
Thin Skins presents a smartphone shot of Henry Morton Stanley's personal notebook, giving a subjective and somehow poetic description of Pierre Savorgnan de Brazza' s face – another (in)famous explorer of King Leopold II.'s age, known for giving France entry along the right bank of the Congo river and his great physical charm. It was through these first-hand accounts of colonial desire, set on the background of the Congo River that the character of De Brazza was born as a modern allegory. The diptych De Brazza shows two digital photo prints of the skin of a Cercopithecus Neglectus (De Brazza's Monkey)– an Old world monkey, endemic to the wetlands of central Africa and named after Pierre Savorgnan de Brazza. The photograph Panthère Naturalisée depicts a studio set up as an almost surreal mise–en–scène: The image was taken on site at the Museé de Quai Branly (Paris), where Baldi photographed several objects of De Brazza's personal collection, among them a leopard shot by the explorer himself. The River, a collage, is derived from a reproduction of a glass plate negative photographed by Nadar in 1882. It depicts a portrait of the explorer De Brazza enframed by two unnamed African natives in sailor suits. The image was famously mentioned in Roland Barthes' study on photography, Camera Lucida (1980), who saw "the punctum" in "the second boy's [African sailor] crossed arms". Most importantly, the depicted characters on Nadar's photograph become invisible through the cut outs on Baldi's collage, shifting the focus from the subject of portraiture as a genre to the object of the photograph as a colonial document and testimony.
With an awareness of photography as a tool of modernity and simultaneously a medium of truth and of artifice, Bianca Baldi's artistic work shows how power structures work invisibly and how artistic work can point to this. The artist sets the elements in play and develops an aesthetic to describe complex historical, political and economic entanglements.
Jana J. Haeckel

at Superdeals, Brussels
until 4 February 2018