CONVERSATIONS
"The Boat is Leaking. The Captain Lied" at Fondazione Prada, Venice
Close
1
2
3
4
5
6
7
8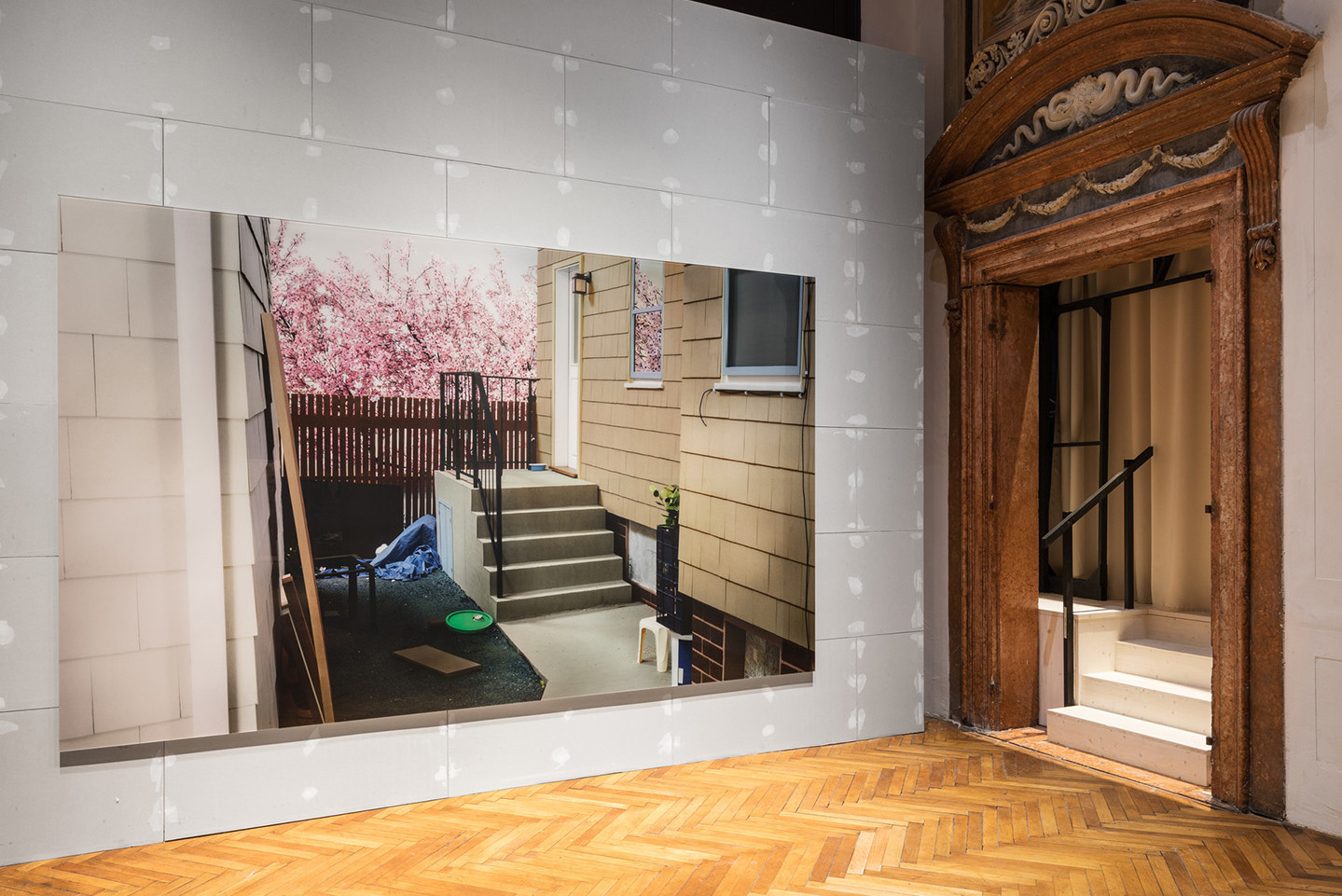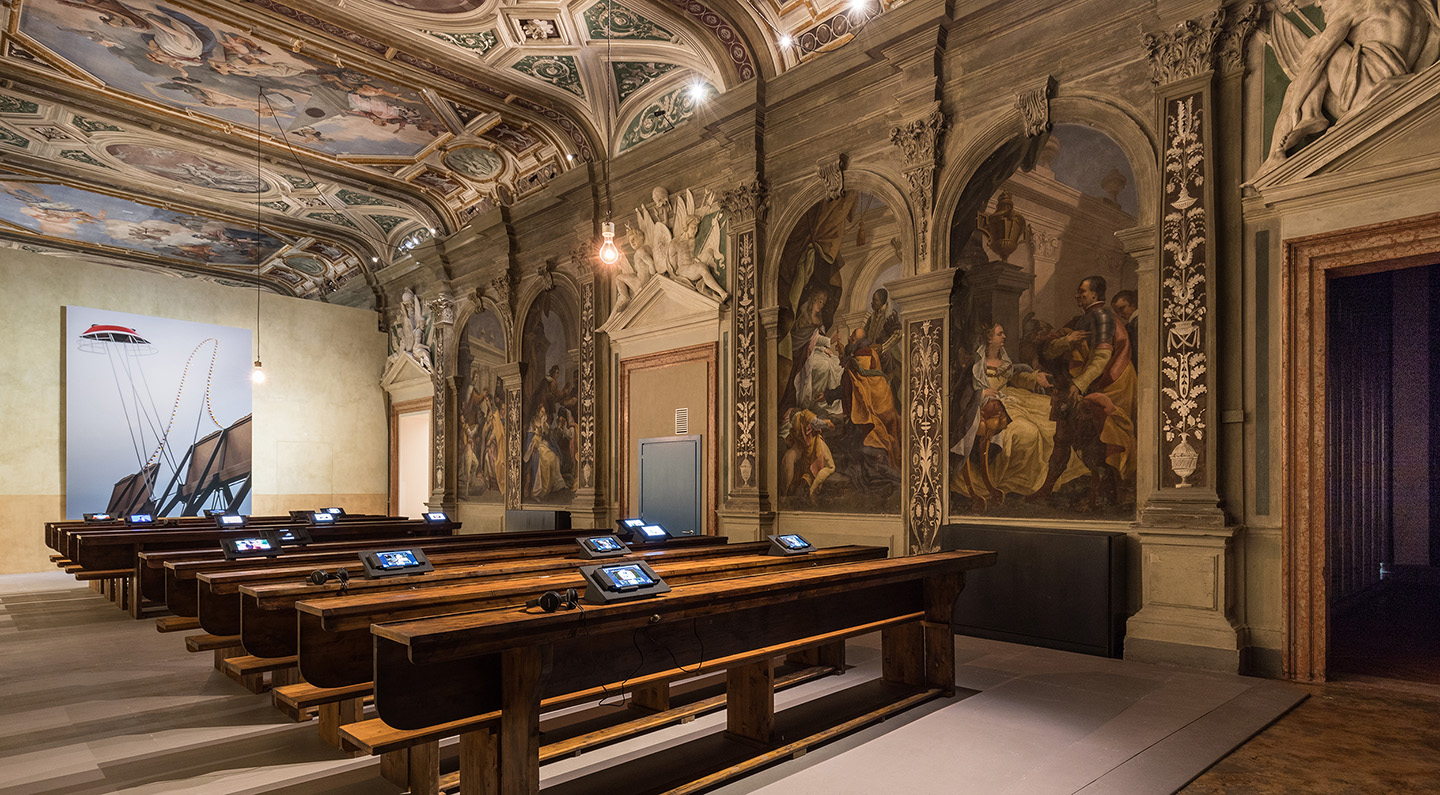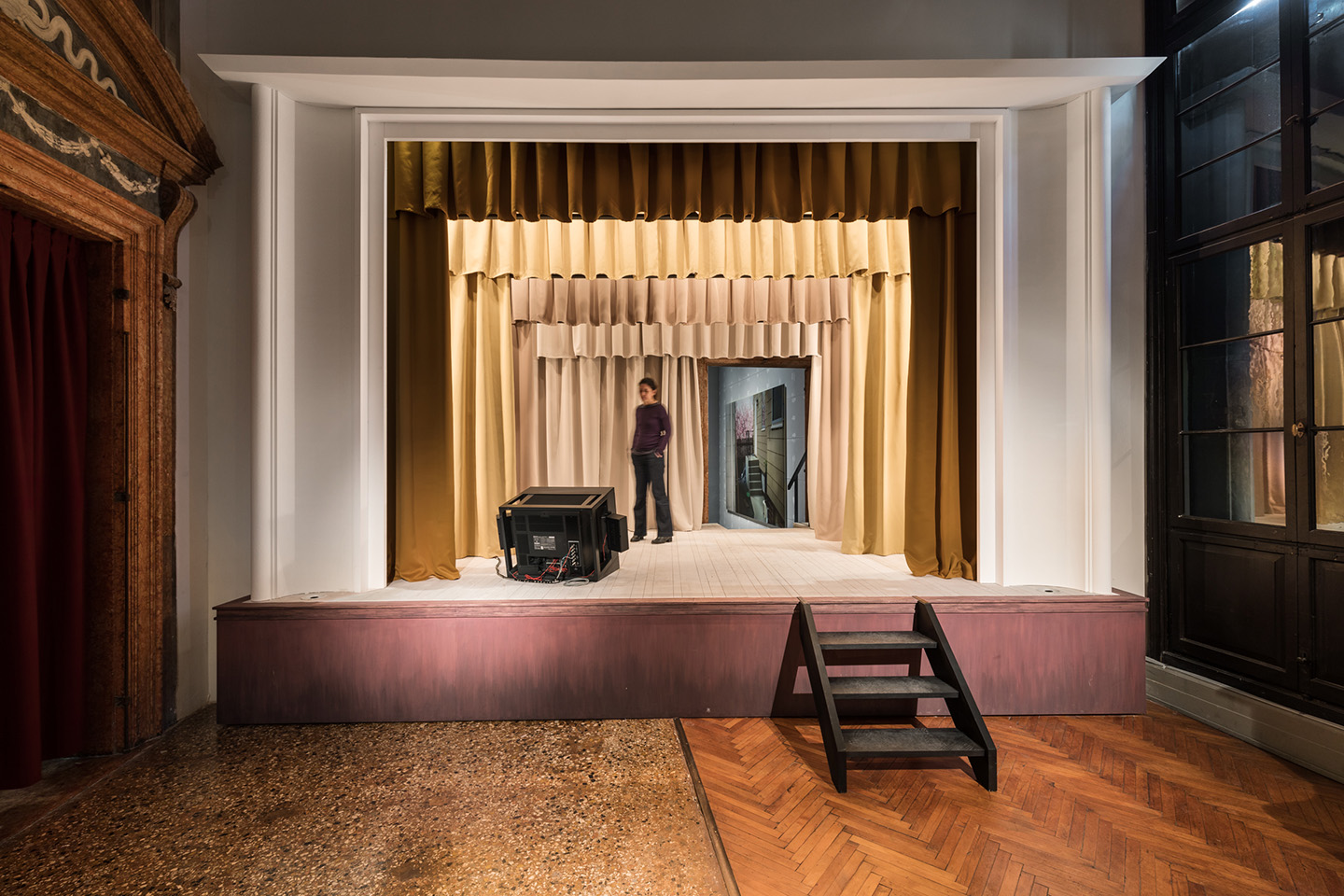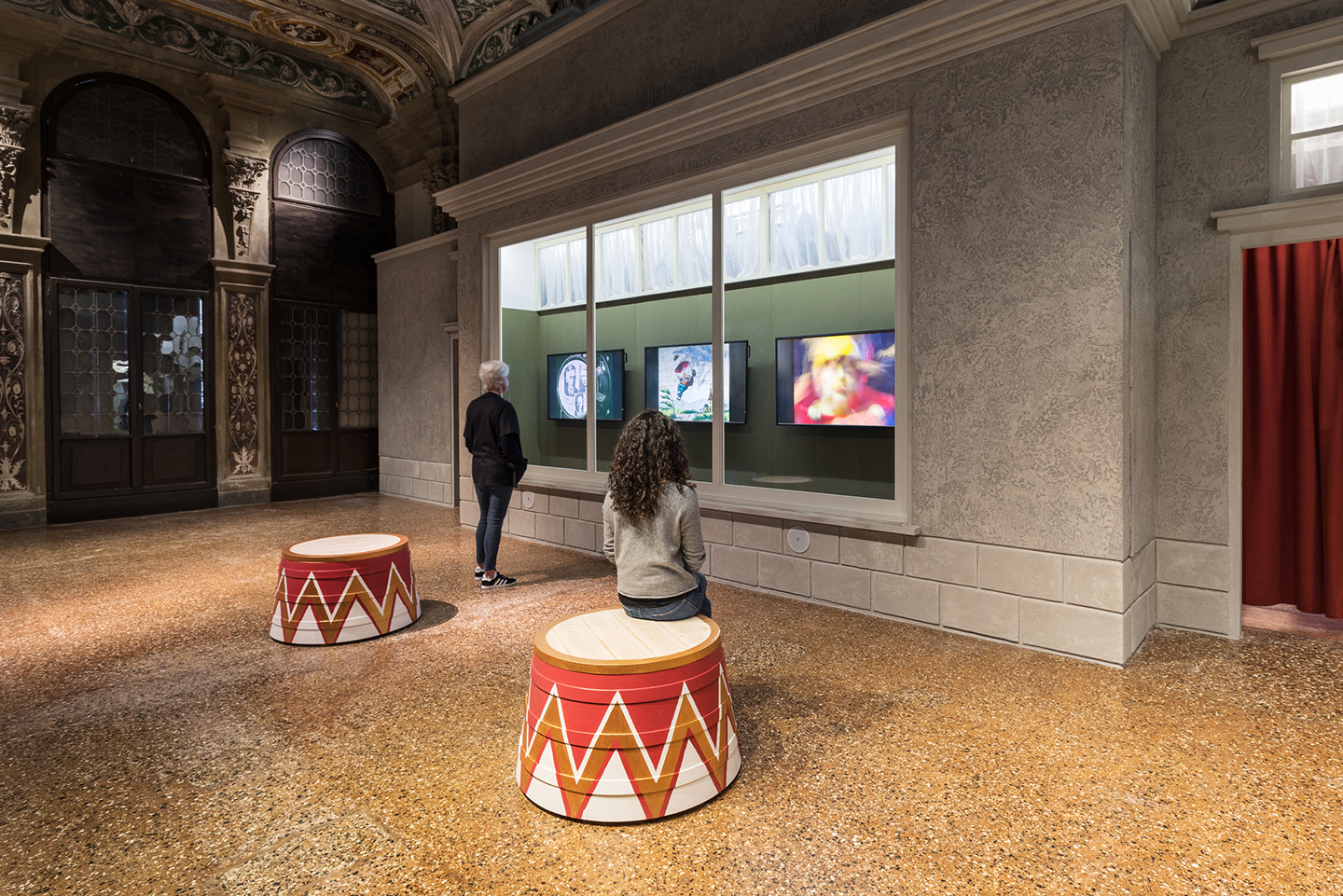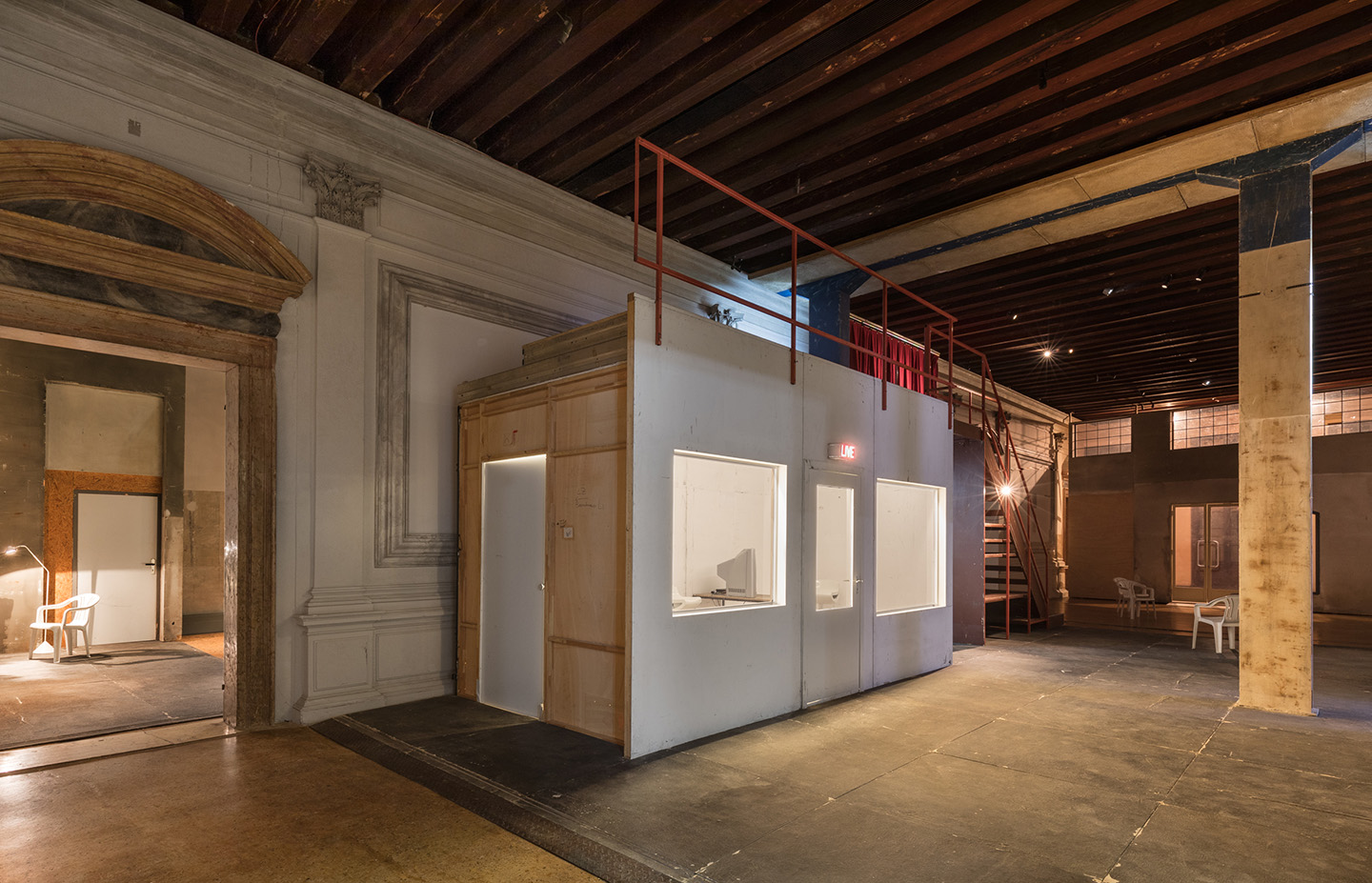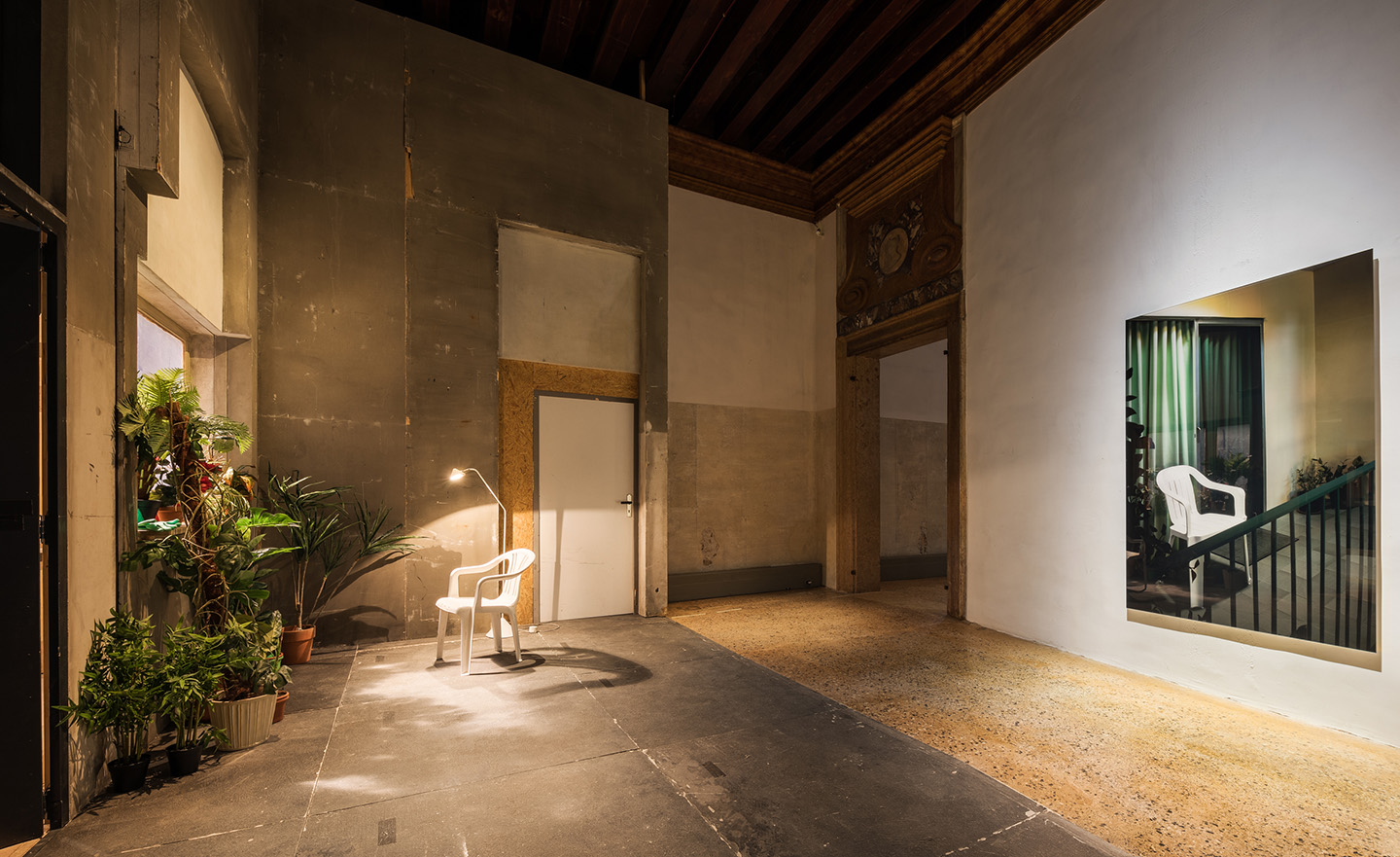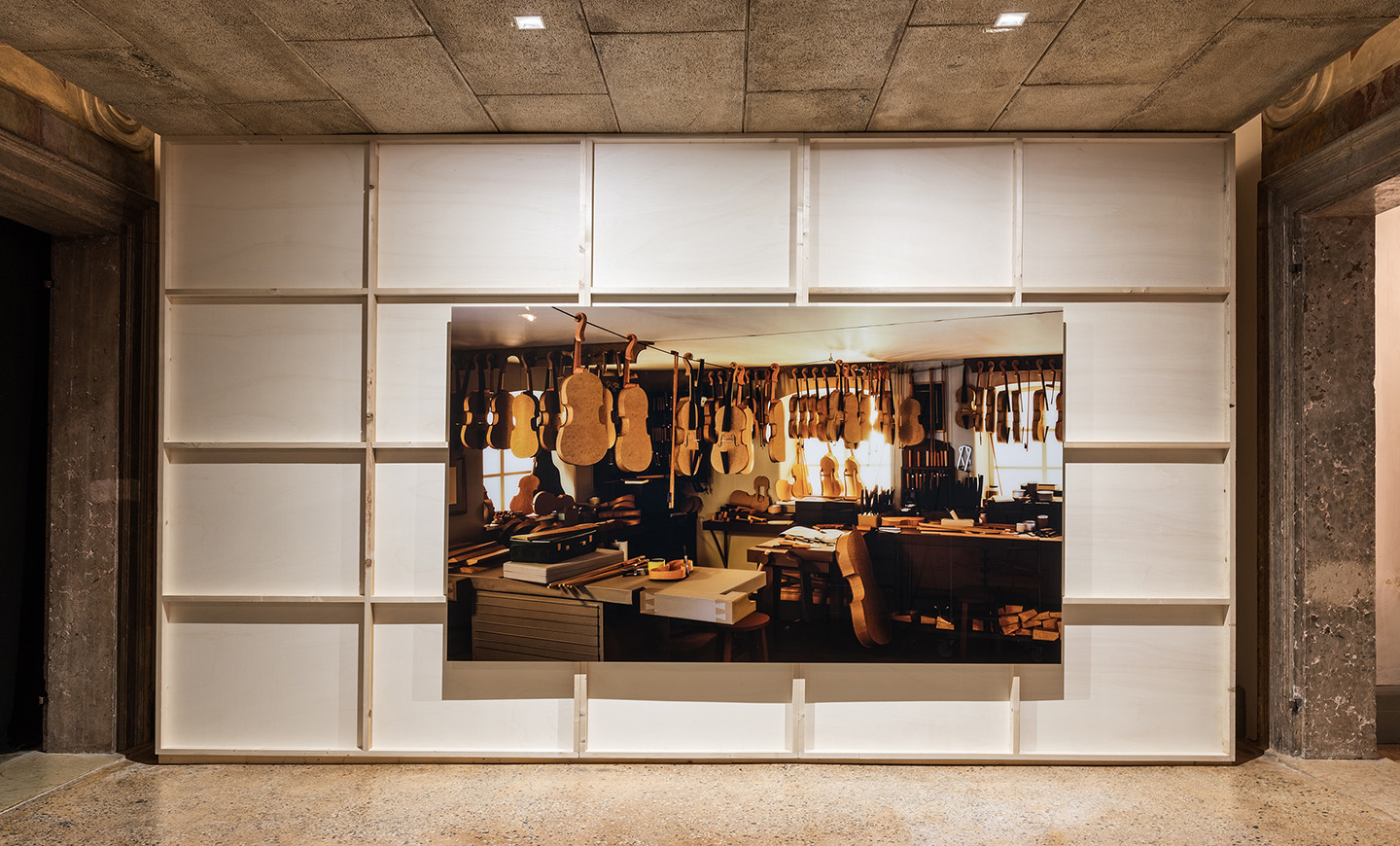 Udo Kittelmann interviewed by Giovanna Manzotti
Giovanna Manzotti: Let's start by talking about the show's title, which reminds me immediately of something very urgent, a dangerous moment between situations where the possibility of escaping is like a faint light. Who was the Captain? What happened to that Boat? And are there any direct or metaphorical references to the complexity of the world we live in?

Udo Kittelmann: I don't think that there is just one captain; we might all be captains, and the shipwreck metaphor as a conception of the world is a cultural trope. The works of the protagonists of this project—Thomas Demand, Alexander Kluge, and Anna Viebrock—often deal with things and events that evoke how the world is constituted…in their very different ways, of course. A worldview is visualized that can metaphorically be described as in constant danger of shipwreck, and must therefore be continually rescued from this state of emergency. The history of mankind can generally be said to consist of an infinite series of hazards brought about by natural phenomena, and by catastrophes caused by human vices and follies—leading, according to Montaigne, first to adversity and finally to the "universal shipwreck of the world." All three artists weave a richly depicted panorama in excerpts and scenes that describe a world caught up between storms and calm, threats and hopes, standstill and transitions, and truths and falsehoods. Maritime motifs, with their exuberant metaphorical fecundity, remained our intellectual and structural anchor throughout the process of our project. Thus was born some time ago the title of our exhibition, The Boat is Leaking. The Captain Lied.
GM: The exhibition will feature works by three German artists: the photographer Thomas Demand, the writer and director Alexander Kluge, and the set and costume designer Anna Viebrock. The press release underlines the fact that they know one other personally, and that they have often exchanged ideas and opinions throughout their successful careers. You have also defined their artistic joint efforts for this project as a "symbiotic collaboration." Could you speak about the initial idea of this collective exhibition project? When did it start?
UK: All this started with a postcard of a painting by the Italian artist Angelo Morbelli (1853-1919), which Thomas Demand sent to the collaborators. Its title is Giorni ultimi! The painting dates from 1883, and shows old men sitting on rows of benches at long narrow tables, similar to school or church seats. Each of the faces portrayed is inscribed with the traces left by life—by the duration, the stretch of time that disposes over life by consuming it. This painting by Morbelli is part of a series of images of the Pio Albergo Trivulzio in Milan, one of the first retirement homes in Italy. It makes us feel close to an original moment in life and simply touches. It is no longer possible in retrospect to reconstruct exactly how it came about, but we all misinterpreted the work, believing that the old men in Morbelli's Giorni ultimi! were all retired seamen, now spending their final years together in the retirement home. This was a misunderstanding, an error in navigation, to keep to our maritime metaphor; it had certain consequences. An idea—albeit a false one—an image, a metaphor took shape as the crucial aspect of our exhibition project; a mistake gave birth to a maiden voyage, rich in thoughts and ideas. A special meaning was attributed right from the start to Morbelli's painting of the Pio Albergo Trivulzio, which in the further course led to an exhibition of this group of works within our project.
GM: Considering the interaction between different artistic forms of expression, the setup of the exhibition is supposed to be a multi-layered environment, where photographic and film works, as well as spatial settings and other artworks, will flow into the same image spaces. How have you worked with the artists (and the artists together) to conceive the display of the three storeys? How is the exhibition organized in the historical architectural structure of the venetian venue Ca' Corner della Regina?
UK: The palazzo is beautiful and grand; it is a pleasure roaming through the corridors and rooms and catching everywhere traces of bygone times. Exuberantly sensual forms of a plastic, painterly, and architectural nature can be found everywhere. But a single glance from the balcony snatches one back abruptly into the bustling racket of the year 2017.
In addition to taking into account the intrinsic value of the individual artistic contributions by Thomas Demand, Alexander Kluge, and Anna Viebrock, we also positioned the objects (photography, film, and architecture) in relation to each other in such a way that each could be reconstructed and interpreted as both an object in its own right, outside the original context, as well as an integral part of its intended environment, i.e. the exhibition. Demand, Kluge, and Viebrock all requisition the content of their works from the over-abundant repertoire of imagery that is produced every second of every day by today's hypermodern world. Or, to put it another way: They see the world as an assortment of potential photographic images. What they all have in common is that they formulate their respective works—whether photography, film, or stage design—based on found, researched media images or self-made photographs. All of the authors acted here as image makers, creating a joint picture of the world on-site in Venice, thereby rejecting the entrenched subdivisions of the arts—not just by trying to replace and expand on them but also by closely aligning them with each other as a chain of visual and thematic correspondences or constellations. In short: Everything is acting or reacting more or less with everything else. In the process, the formal and thematic references do not at any time constitute a finished system, but rather draft an open system of infinite cross-references. And the observer is always in the picture here, including in the literal sense.
GM: Can you try to imagine how the general atmosphere would be? I'm thinking about a space of encounters ready to collapse in terms of time and space; but at the same time, it is a space able to work itself out.
UK: The viewer will walk through the Venezian Palace with its columns, representative staircases, paintings, and plaster decorations. The architecture plays its own role in our project. Though while walking through the house, the visitor leaves it repeatedly to enter built-in spaces that he just saw on a painting or in a movie. Overlapping spaces, media, and tones will surround the viewer, while moving between reality and fiction. Don't expect a white cube; it will be the very reverse. Objectivity won't make it possible to keep control. A regular sound at the top of the hour might help to orient oneself.
GM: Going back to the title and quoting your reference to William Shakespeare's tragedy Julius Caesar, "Why, now, blow wind, swell billow and swim bark! The storm is up, and all is on the hazard," you point out how our everyday existence and society swing "between lust for life and loss of trust, extreme distress, and never-ending hope." I was wondering if there is a possible and safe way to leave the leaking boat.
UK: To make it short: Of course, there is always a way to get rescued. But the big lies must be stopped immediately. Trust should be the foremost rule of our communication to come slowly but surely closer to achieving a safe way to leave the leaking boat.
Swinging between references to art history, metaphors to our precarious existence in a multicultural society, and a panorama where one can always rescue from a state of emergency, Udo Kittelmann describes the origin of The Boat is Leaking. The Captain Lied, the forthcoming show at Fondazione Prada Ca' Corner della Regina, Venice. Through his words, the curator invites the reader to imagine the display of the project as an "open system," where the invited artists—Thomas Demand, Alexander Kluge, and Anna Viebrock—have created a joint picture of the world on-site in Venice.
.
at Fondazione Prada, Venice
until 26 November 2017